8 Days / 7 Nights OJASI rejuvenation and anti aging Retreat Phuket, Thailand
---
Experience Overview
Anti-aging problems mostly affect women, who are perplexed with the problem of fine lines, wrinkles, pigmentation, skin loosening, etc. with growing age. But with the help of Ojasi Rejuvenation Anti-aging Program offered at the Mangosteen Ayurveda wellness Resort, one can again rejuvenate the skin vitality. The term Ojasi comes from Ojas, an essence in the body which plays a pivotal role in aging. With the Ojasi Therapeutic treatment at Phuket, Thailand, the medicated herbs can relax the body and pump out the free radicals to provide radiance and skin lightness. Upon consultation with Dr.Subhash, the onsite Ayurveda doctor, visitors can personalize the treatment session.
On the first day, visitors are treated with Shiroabyangham—an ayurvedic massage applied on the head for distressing the body. The next days in the package include various ayurvedic treatments such as a herbal leaf pouch therapy called elakizhi, Navarakhizi—a full body massage done with milk and rice in the form of rich bundle pouches, Shirodhara—distressing the body with a stream of medicated oil on the forehead, Abyangham—medicated oil massage for revitalizing skin beauty, or pizichil—full body oil bathing. The Ojasi Skin rejuvenation program also offers a 90 minutes skin vitalizing treatment with Abyangaham– medicated oil massage with herbal steam along with Basti—a medicated enema for flushing out toxins from the body or sadhyo Virechana— a process for cleansing the colon. On the last day, individuals are given an Ayur face massage for skin vitalization. During this entire program course, satvik meal along with nirvanayoga is followed energizing the body.
---
Experience Highlights
7 Nights Accommodation
3 Meals a day with Life Drinks (Lunch & dinner as per Sattvic Diet)
1 Health consultation appointment
1 Ayur Face Massage session
Ayurveda healing therapies
Internal cleansing/nasal cleaning/oil massage therapy sessions
---
---
Schedule
1 Day : Check-in, Consultation, Shiroabyangham, Dinner
2 Day : Elakihzi, Navarakihzi, Shirodhara, Pizichil
3 Day : Elakihzi, Navarakihzi, Shirodhara, Pizichil
4 Day : Elakihzi, Navarakihzi, Shirodhara, Pizichil
5 Day : Elakihzi, Navarakihzi, Shirodhara, Pizichil
6 Day : Abyangaham, Sadhyo Virechana, Basti (No Breakfast or Lunch, only Dinner)
7 Day : Elakihzi, Navarakihzi, Shirodhara, Pizichil, Ayur face Massage, Lunch, Check out
---
About the center
Mangosteen Wellness Retreat Phuket, Thailand
The Mangosteen Ayurveda & Wellness Resort is one of the most promising wellness retreats in Phuket, Thailand. Located in the South of a private hillside in Rawai, Mangosteen Ayurvedic and Wellness Spa, offers a spectacular view of the surrounding that covers several islands and bays. It is a family owned ayurvedic resort which is uniquely designed over an area covering an area of 25,000 sqm of lush green tropical gardens. The unique architectural design of the retreat adds a personal touch to it. Moreover being an adult only resort, Mangosteen Ayurveda & wellness retreat in Rawai is one of the best destinations for honeymooners or for any individual looking forward to rejuvenating their holiday. The serenity of the wellness resort and the amazing tropical gardens make the atmosphere calm and intimate.
The Ayurvedic resort in Phuket, Thailand is a uniquely designed boutique resort which provides personalized service to the visitors. It is one of the most sought after location in Phuket, after the Big Buddha. Mangosteen is one of the prominent wellness retreats in Phuket, Thailand that has a permanent onsite ayurvedic doctor, who masters in all ayurvedic and wellness treatments and offers personal consultation. Besides, with an array of ayurvedic and wellness spa programs, at Mangosteen, visitors can enjoy a rejuvenating and luxurious holiday.
---
Accommodation Overview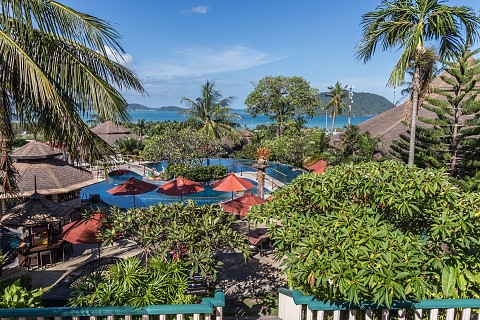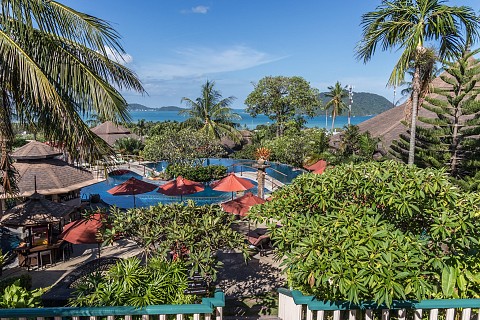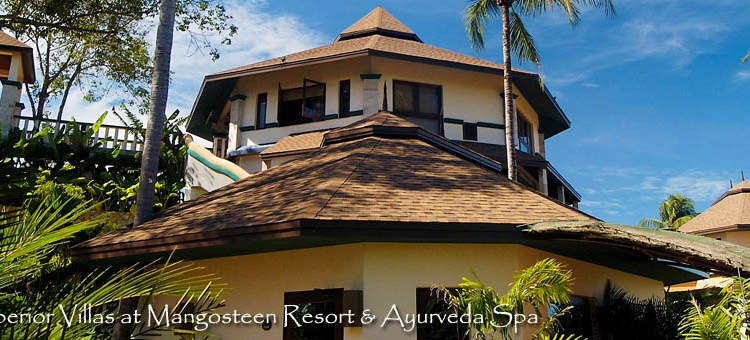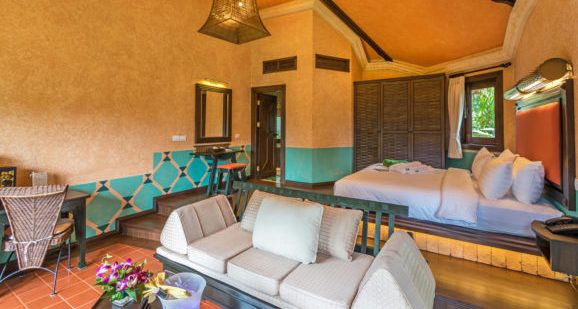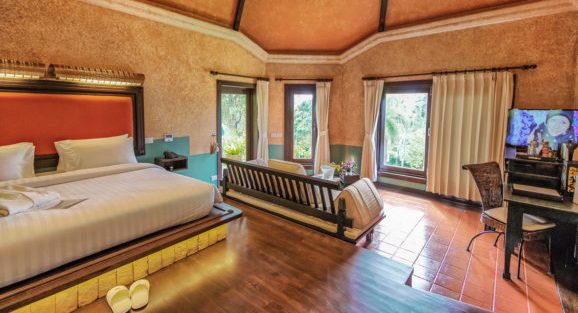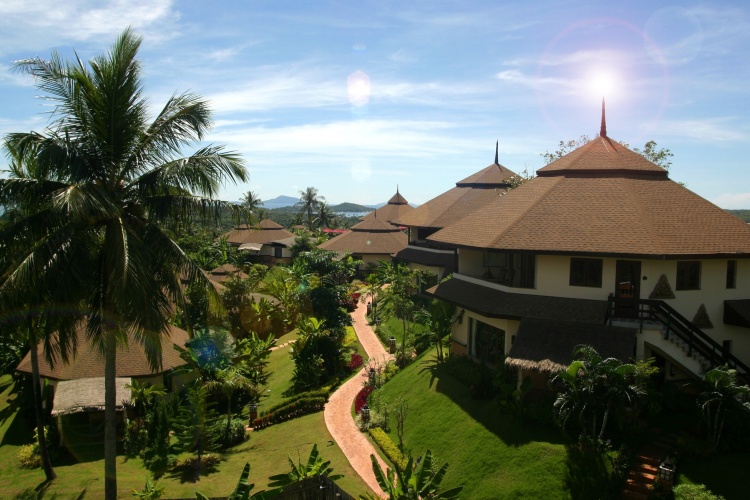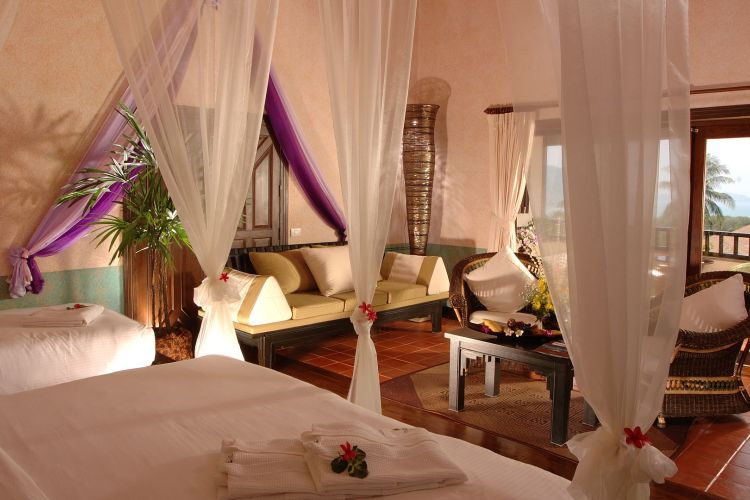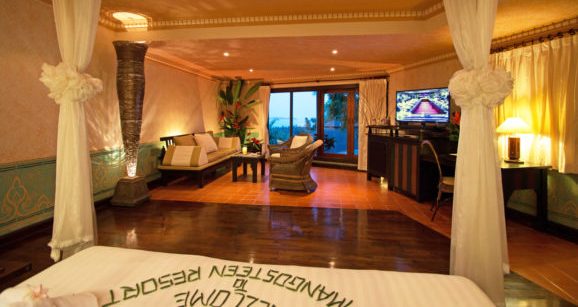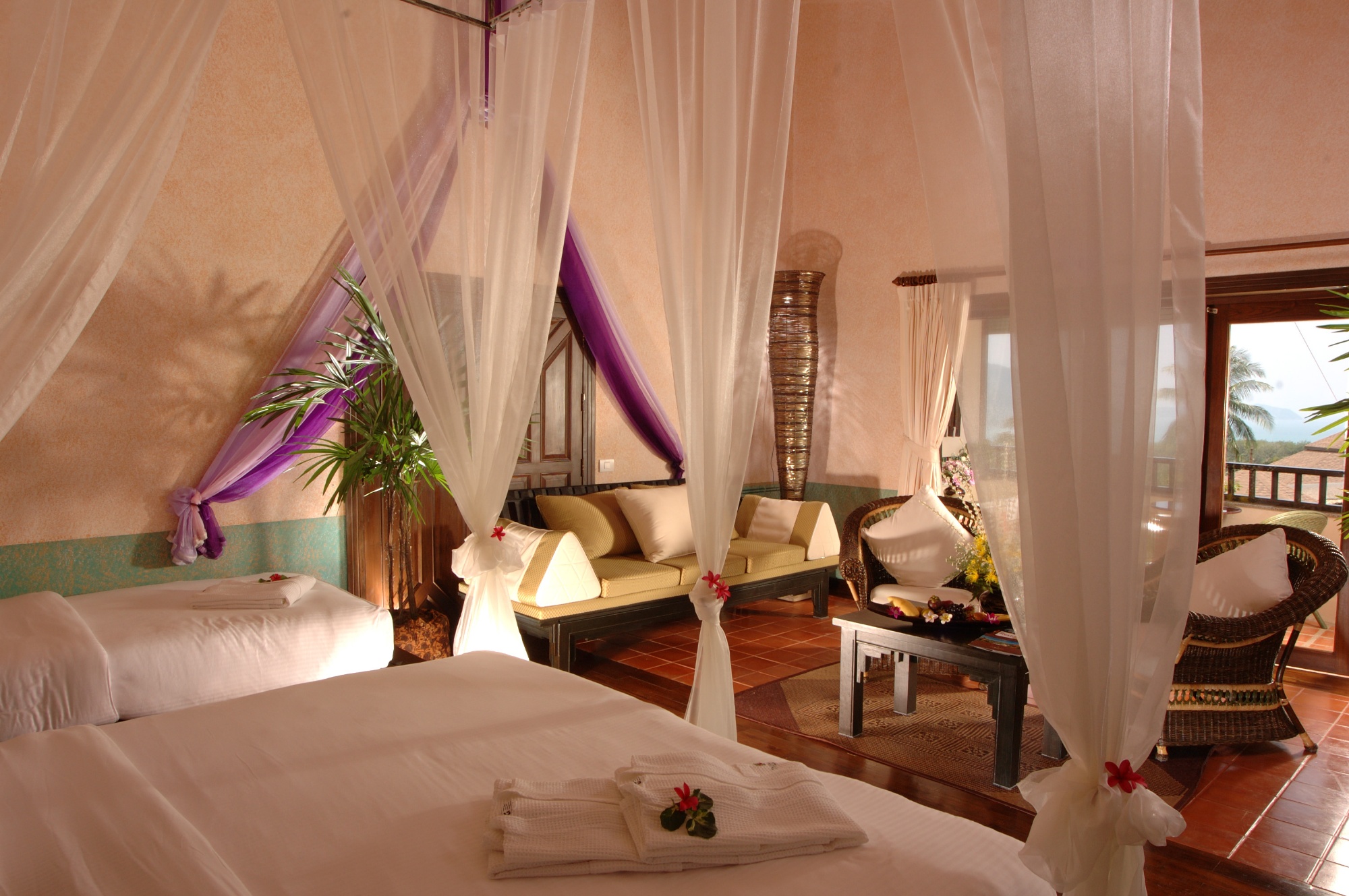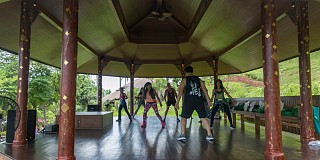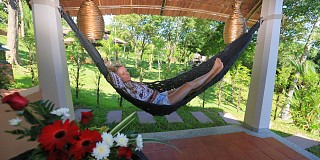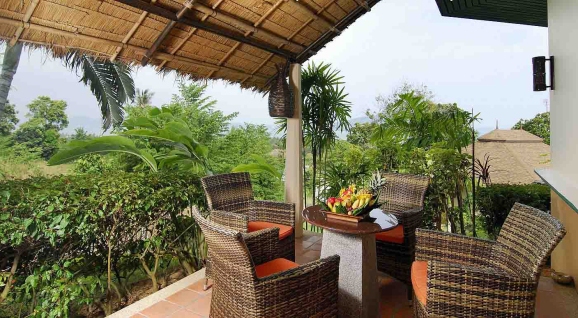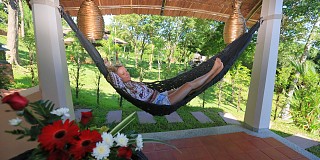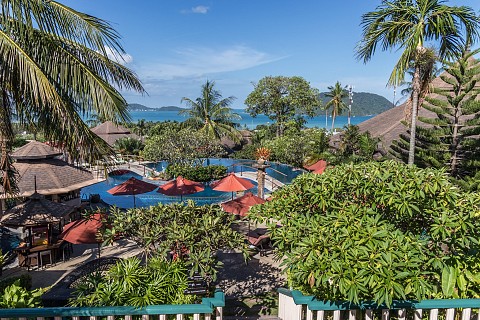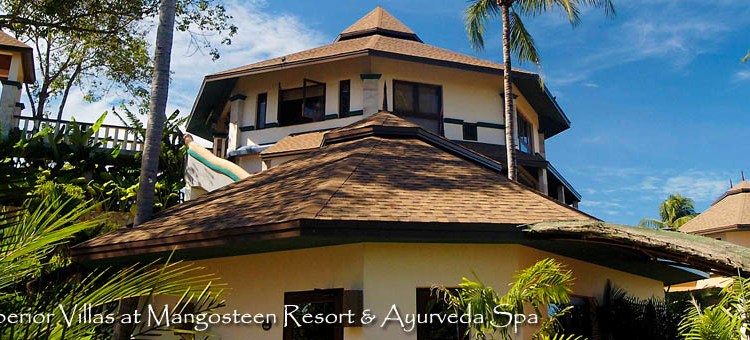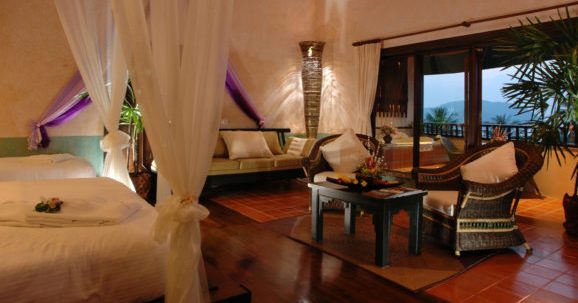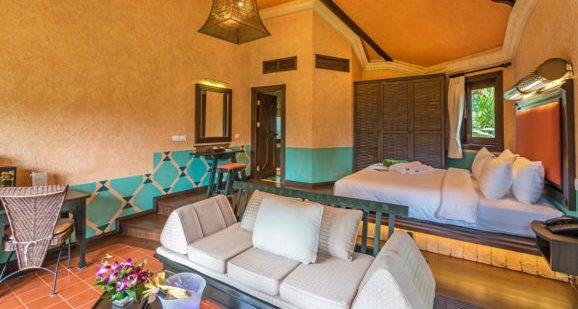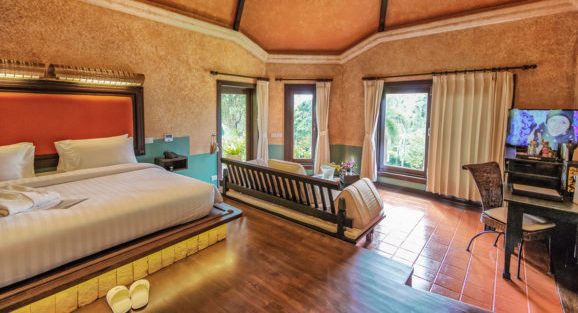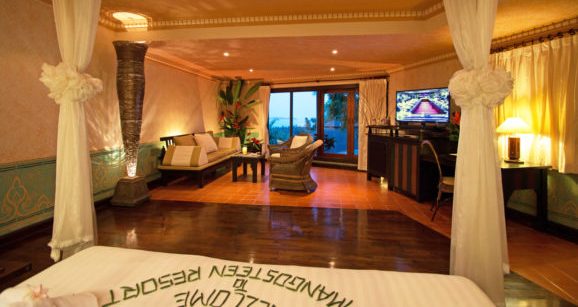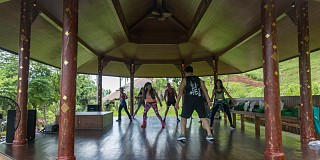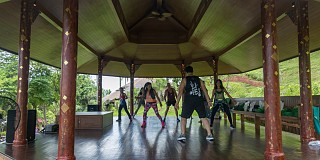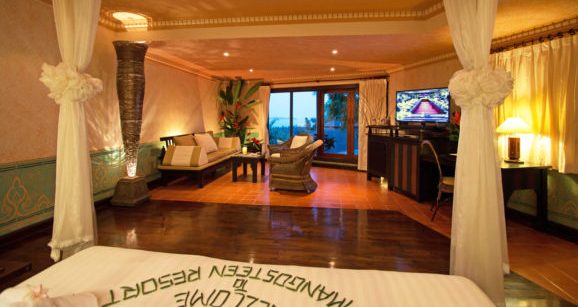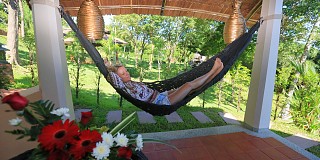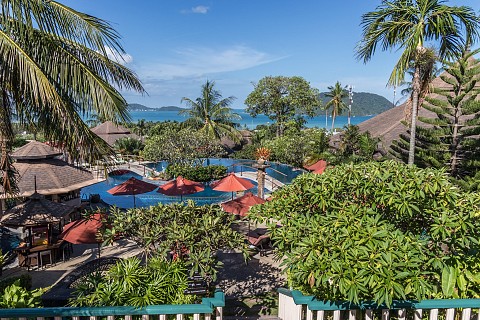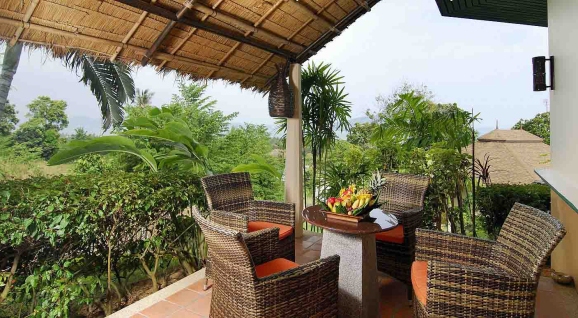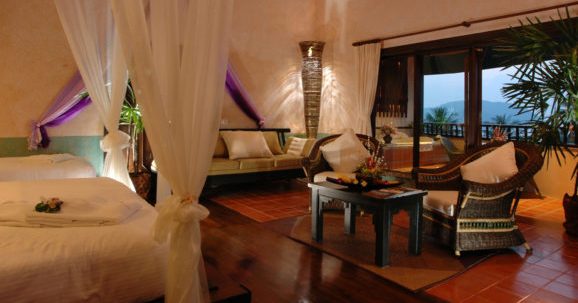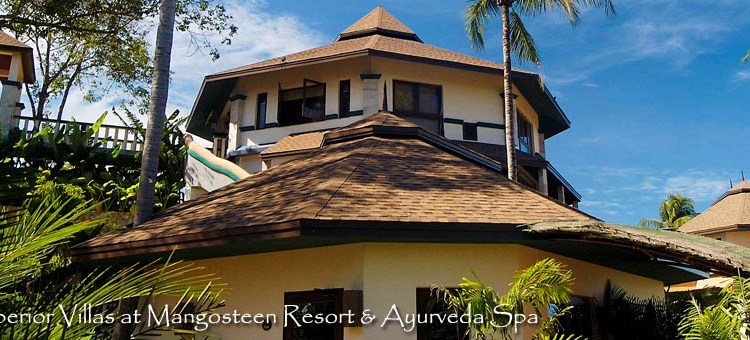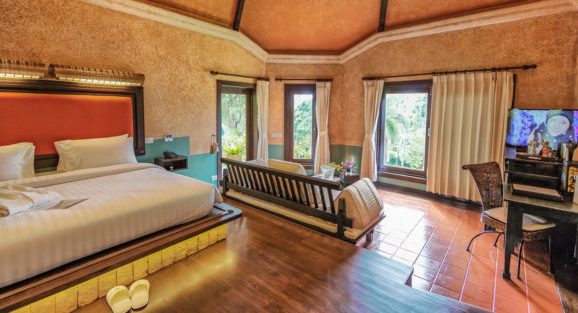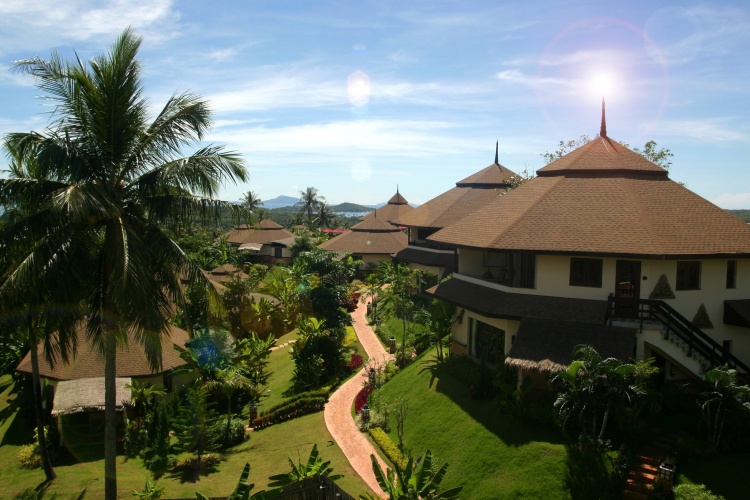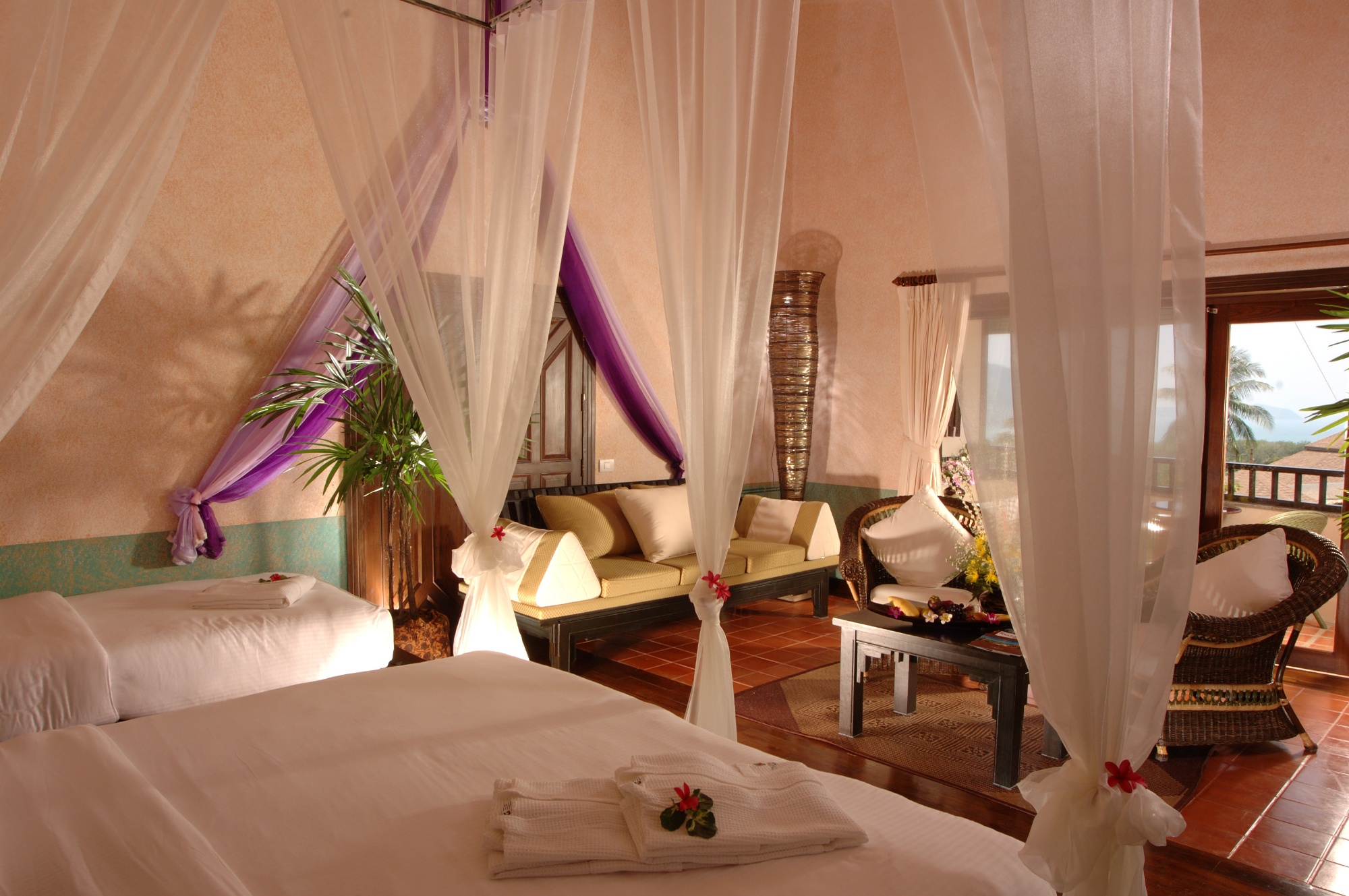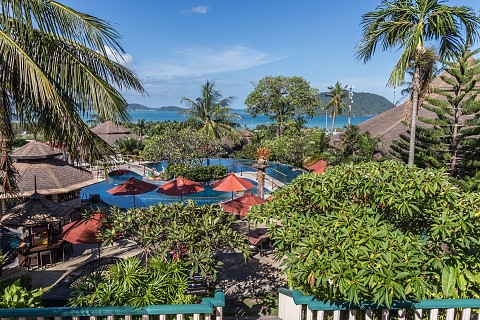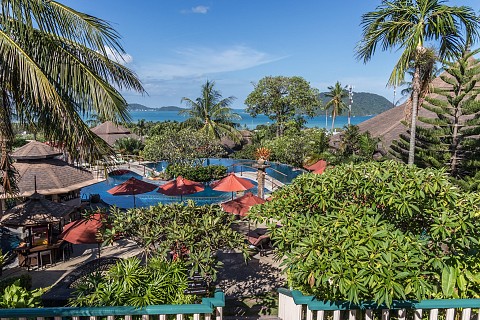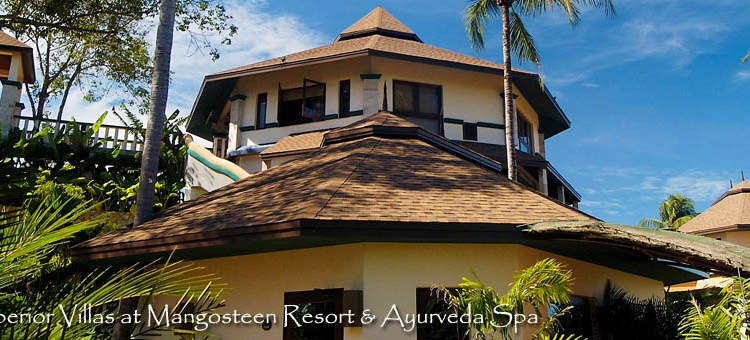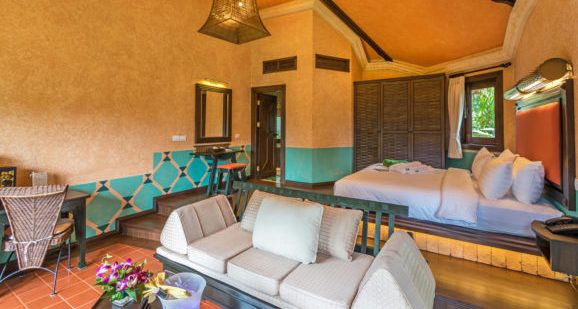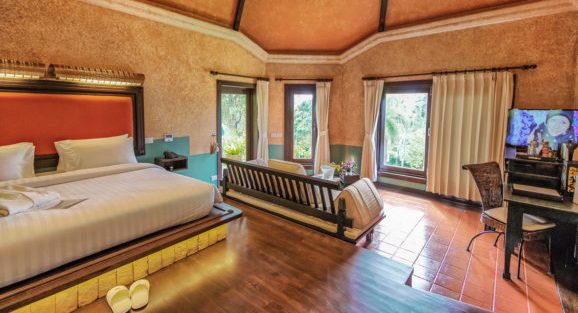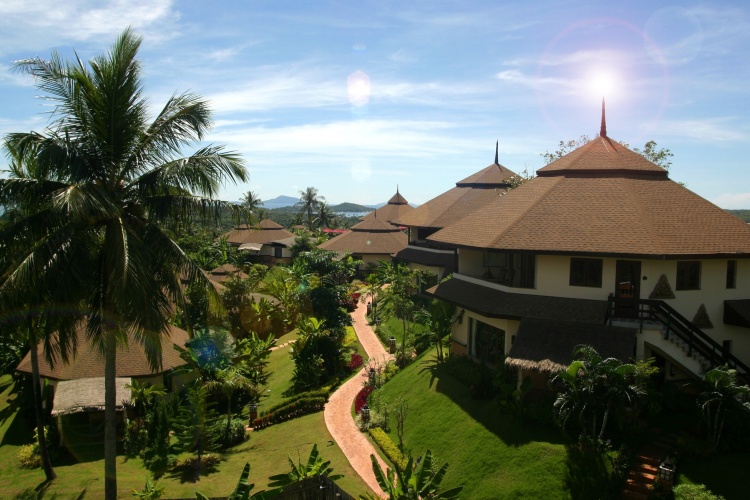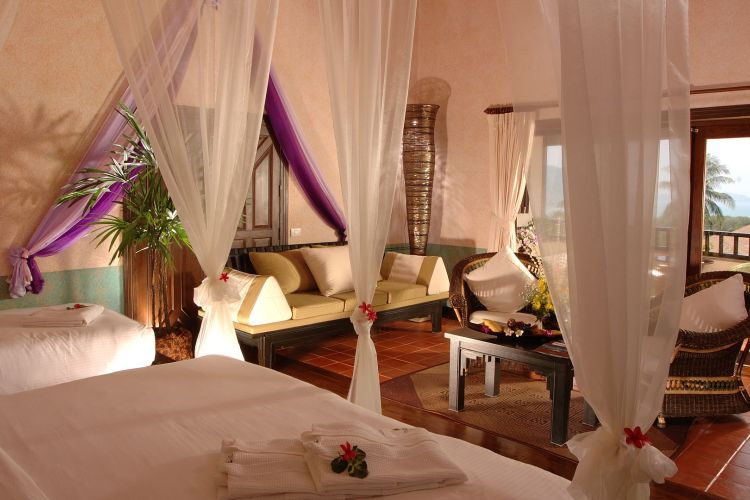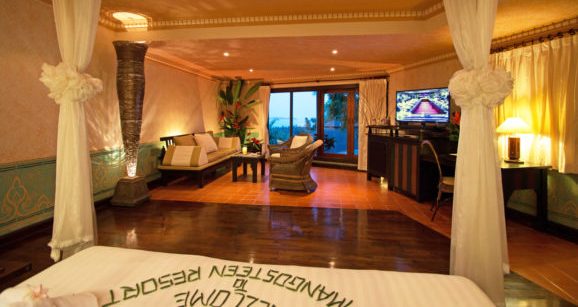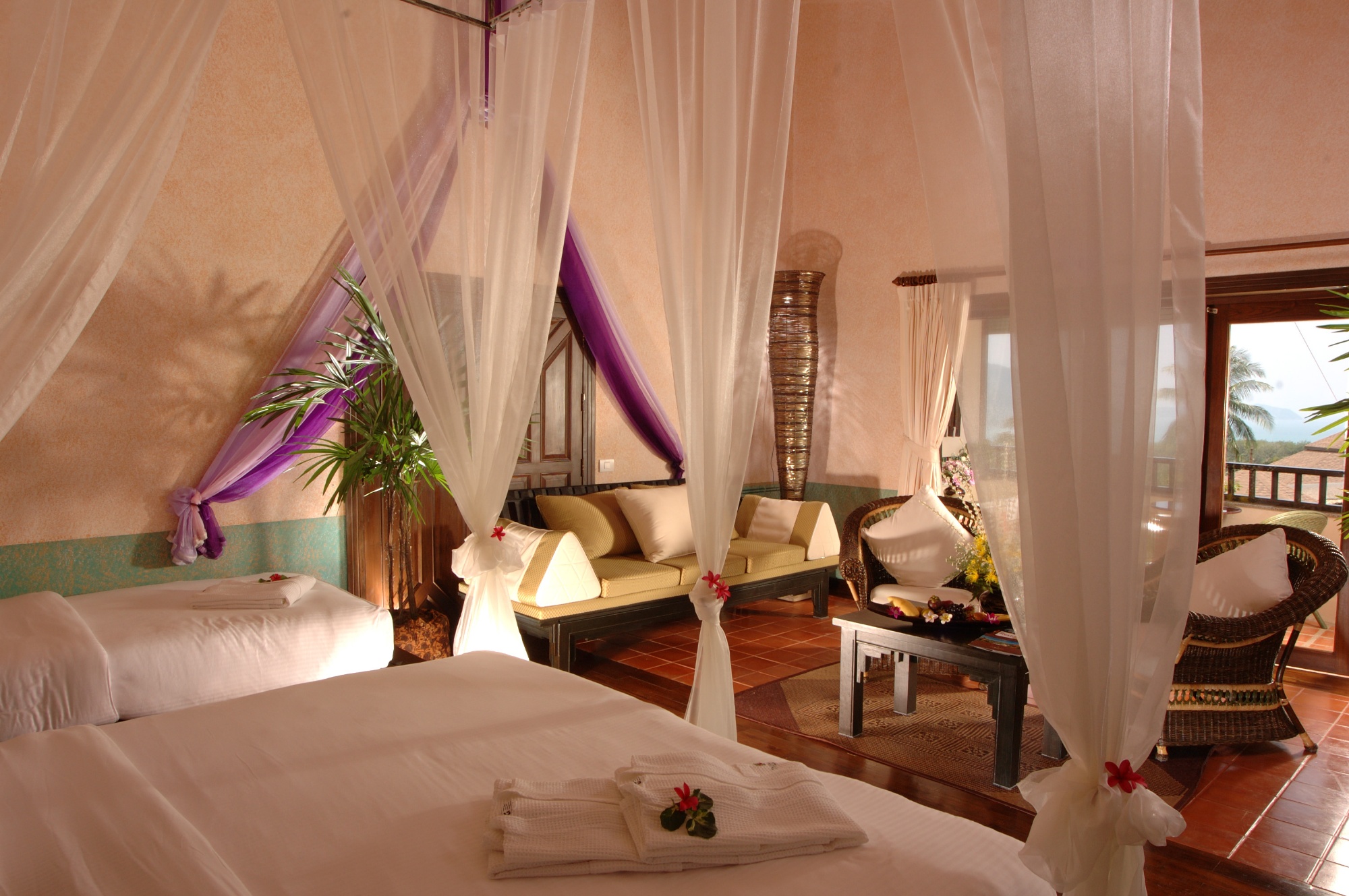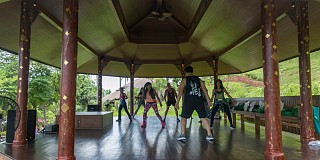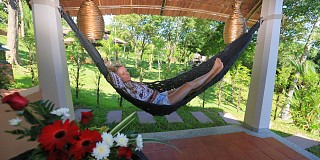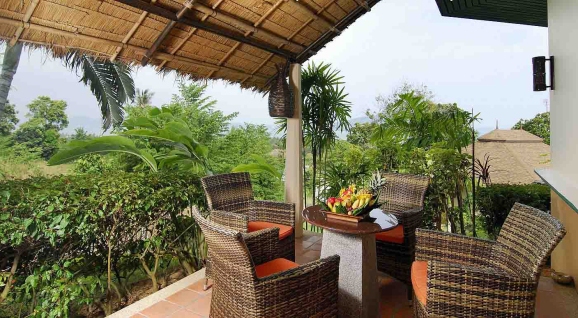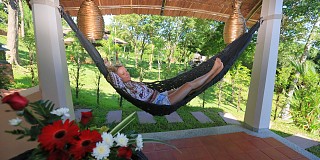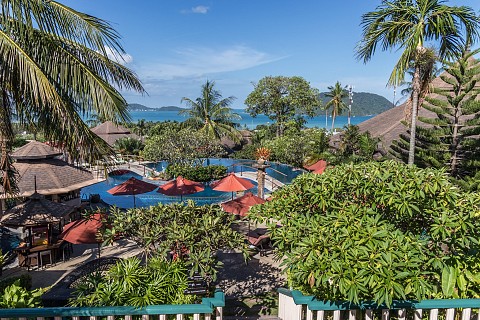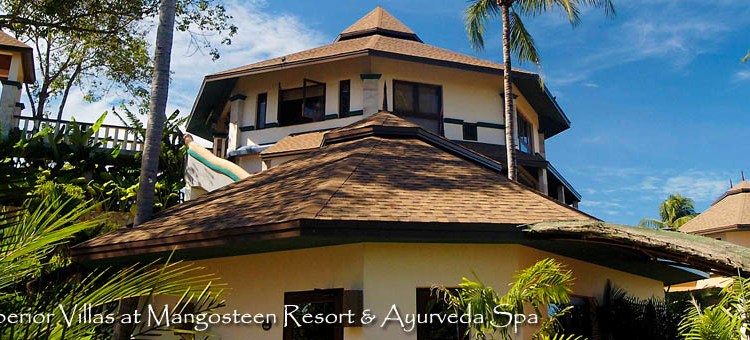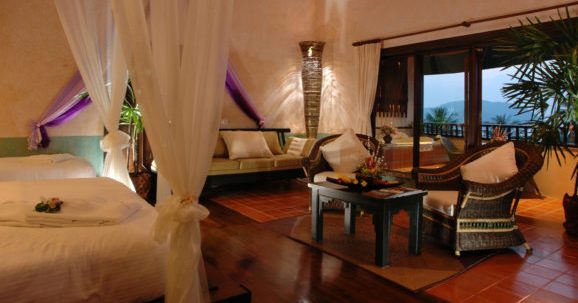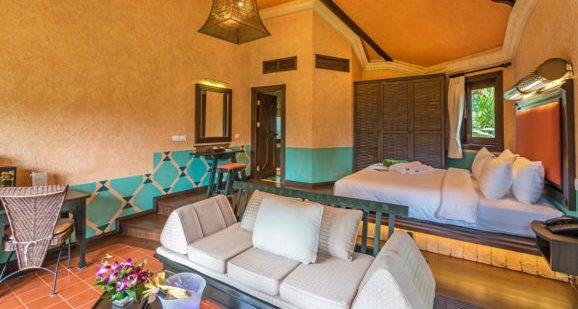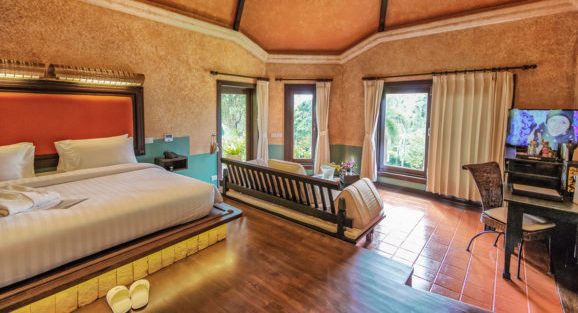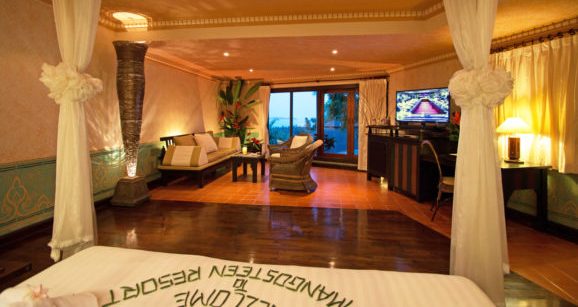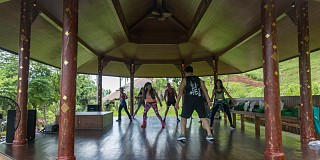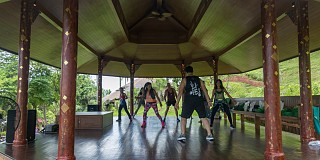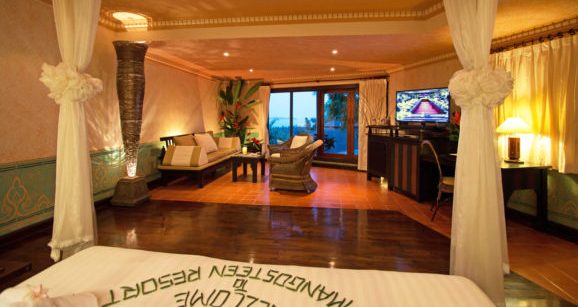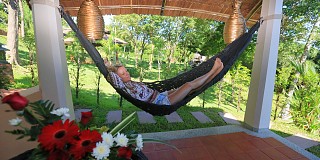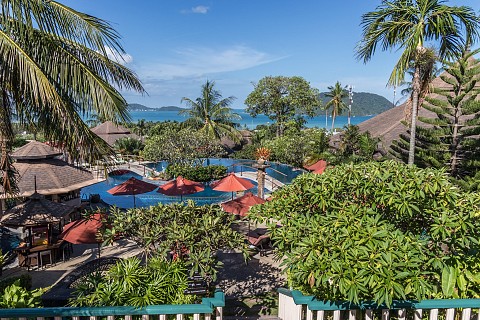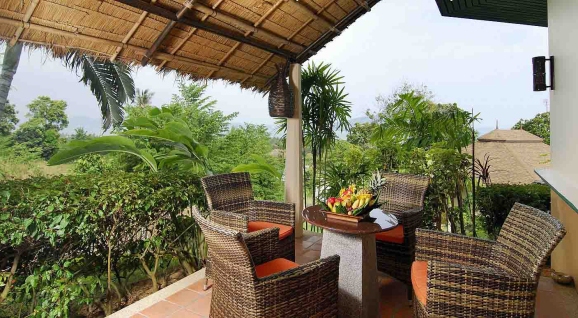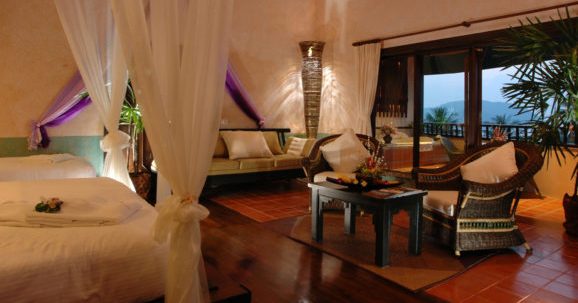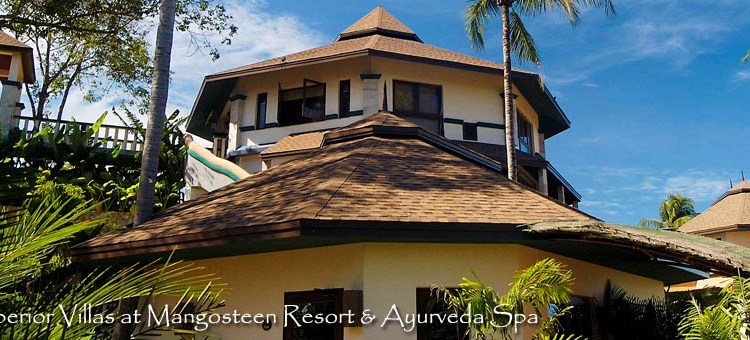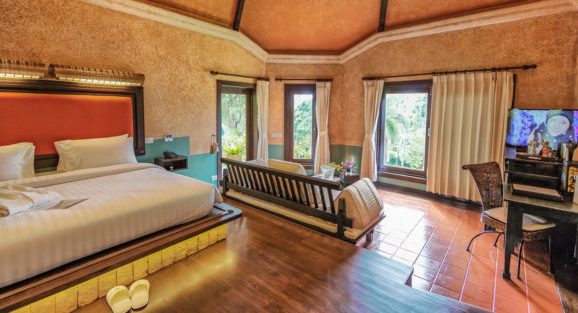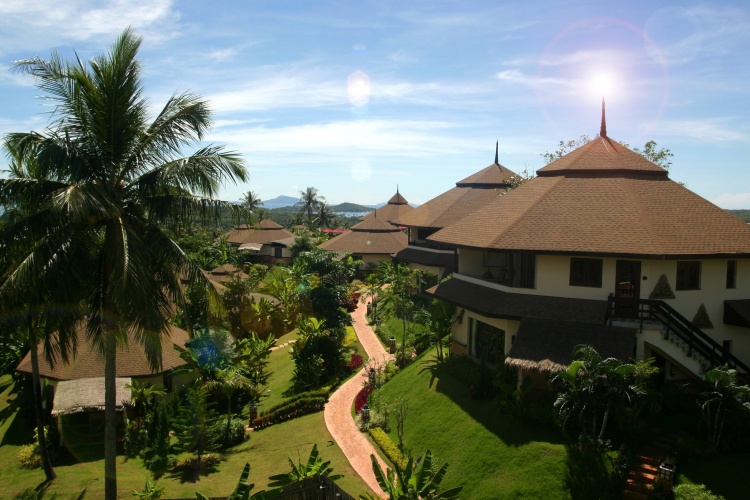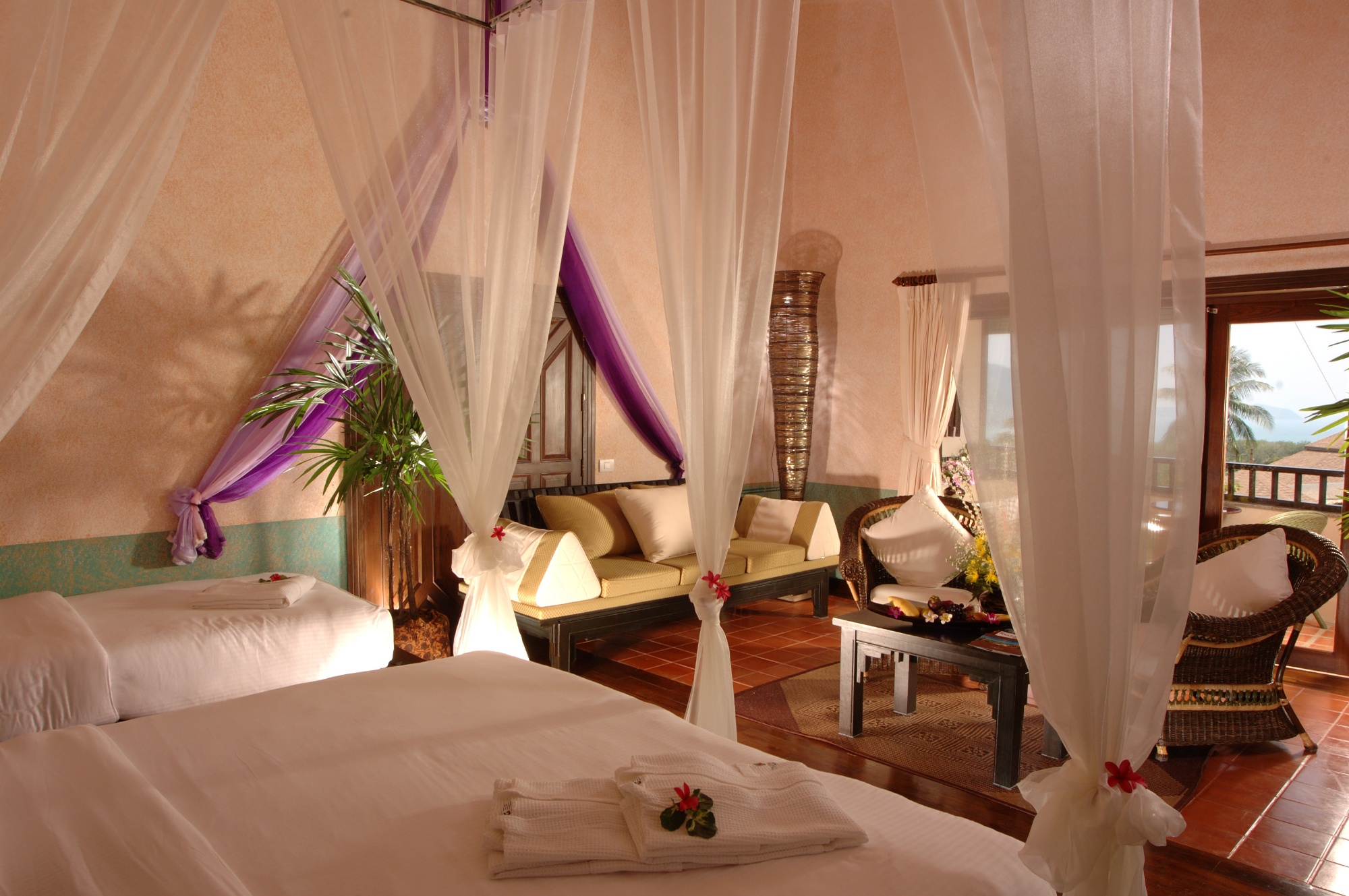 Located on a hilltop on one of Phuket's most prime destination, the Mangosteen Ayurveda & Wellness Resort offers an intrinsic view of the amazing tropical gardens while staying at its luxury villas. Being an adult only resort, there are various accommodation suits like the Family Jacuzzi Suite, Royal Balcony Jacuzzi Villa, Royal Garden Jacuzzi Villa, Deluxe Jacuzzi Villa, Superior Jacuzzi Villa, and the Superior Garden Villa. These exotic villas are designed to enhance the serenity of the wellness retreat, and as such, they have good insulation capabilities that make these villas naturally cool. With the exquisite décor, these wooden furnished villas at Rawai, soothes the eyes with the lush green ambiance, away from the hustle bustle of the city.
Visitors can choose their preferred villa based on the type of Ayurveda and wellness spa which they opt for. Taking a bath in the steaming Jacuzzi tub while nurturing the nature, is indeed a lifetime experience.
---
Food Overview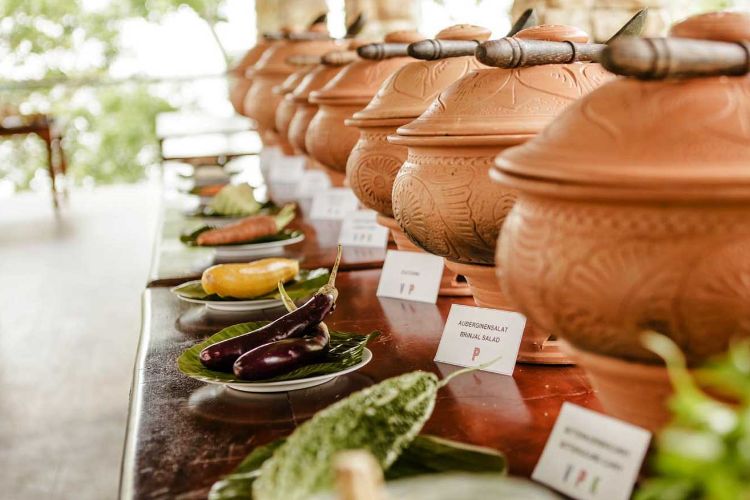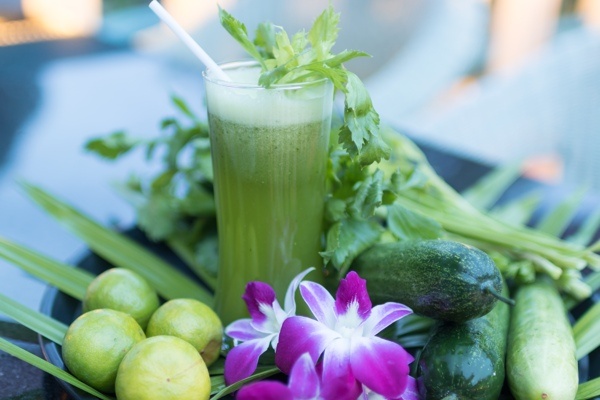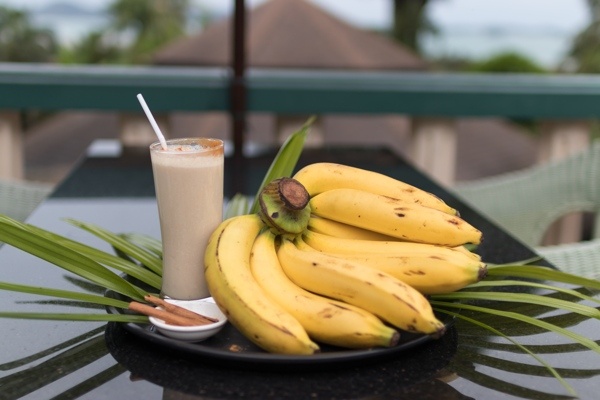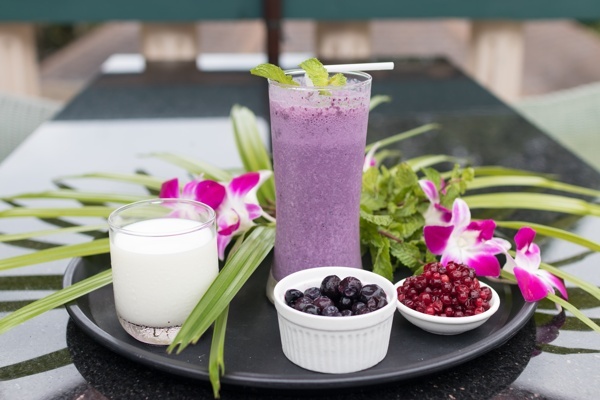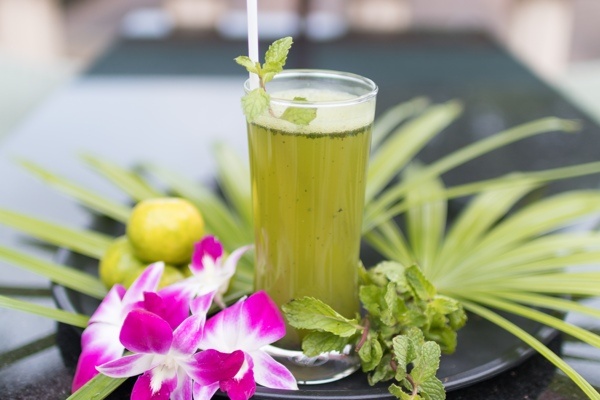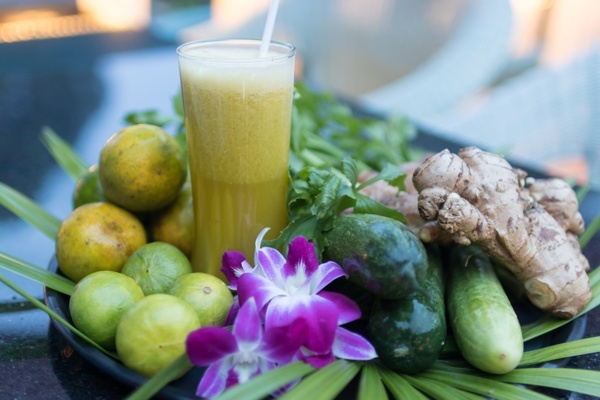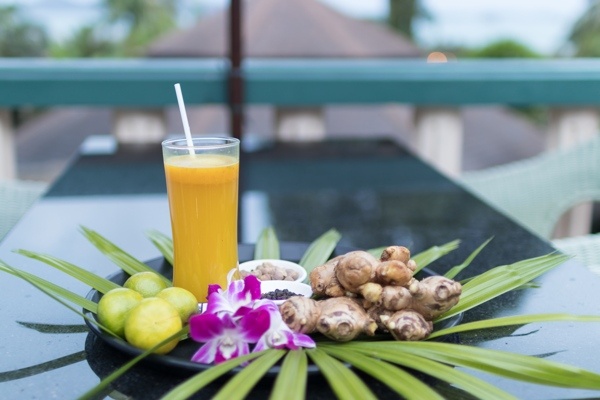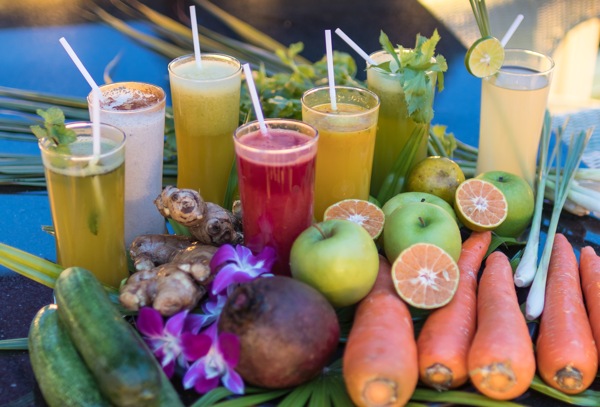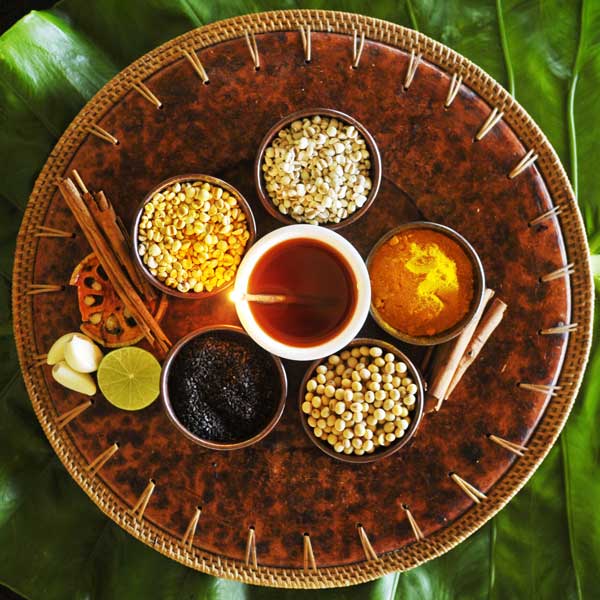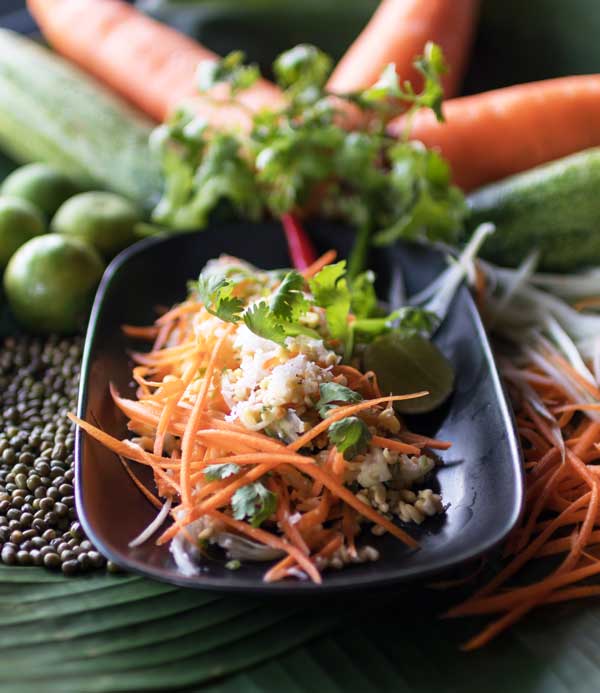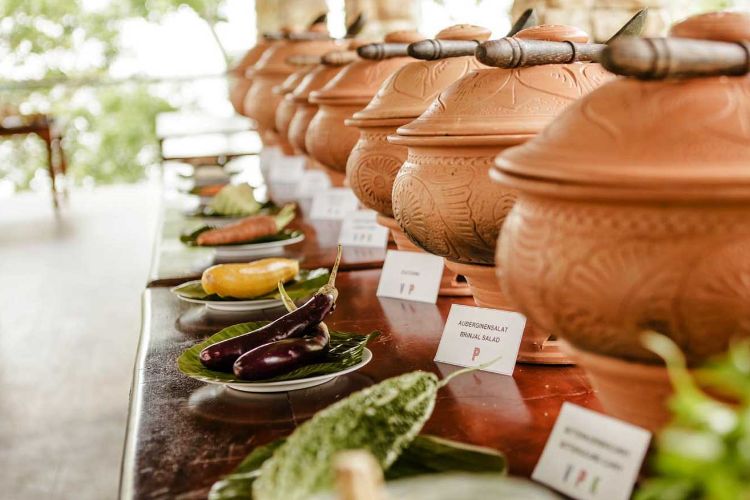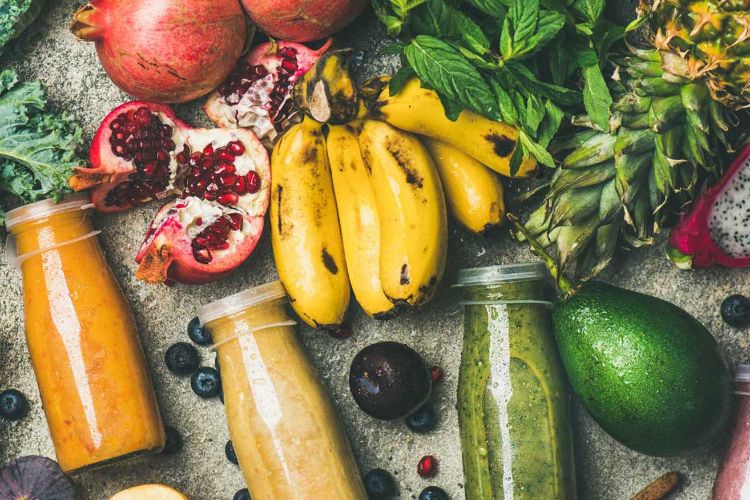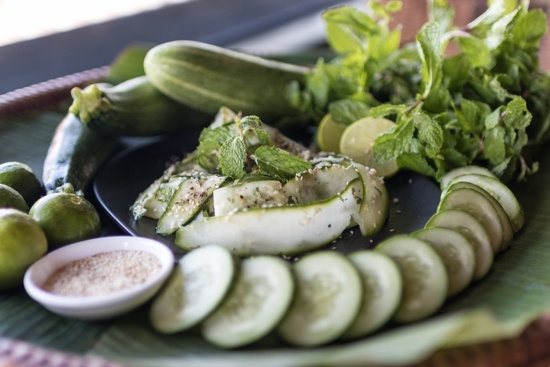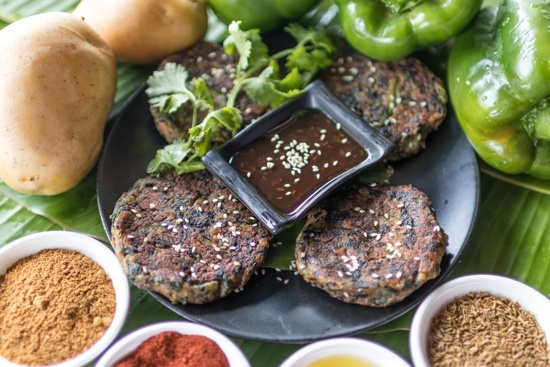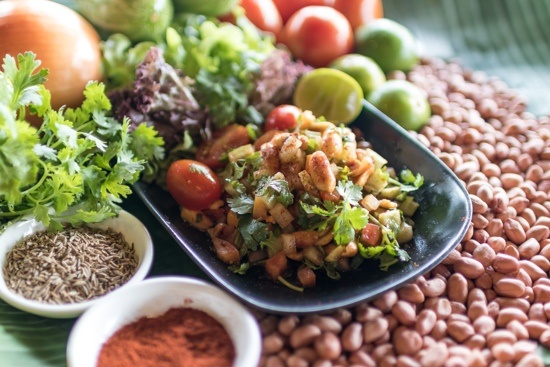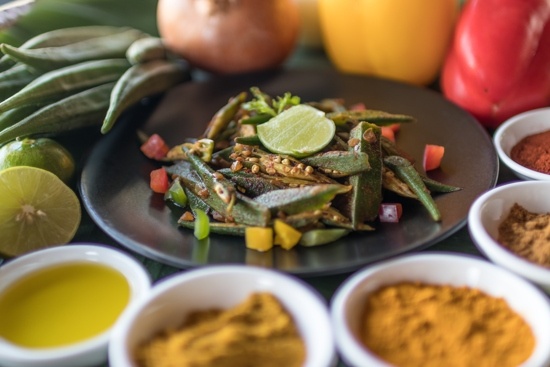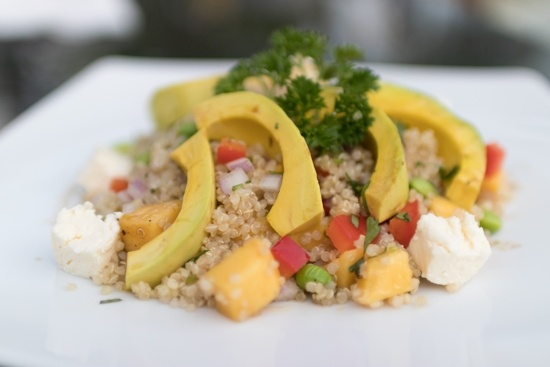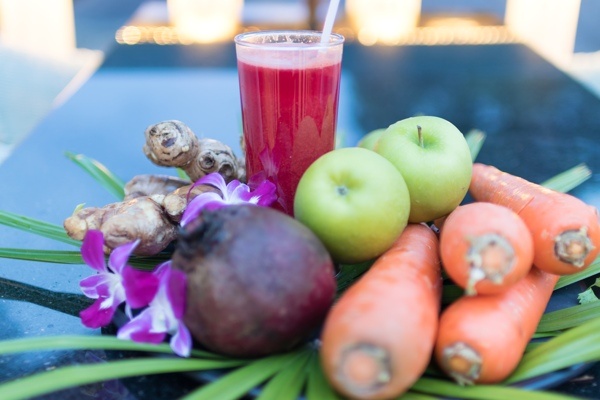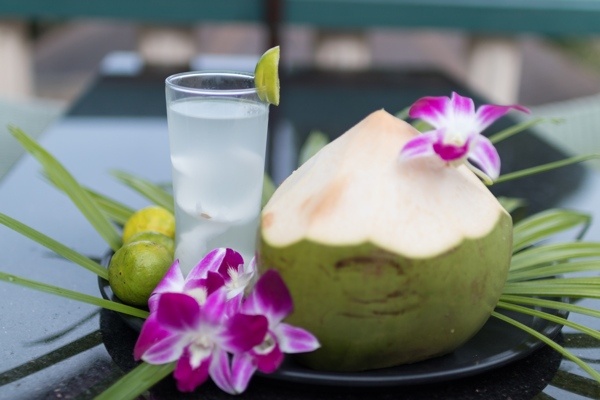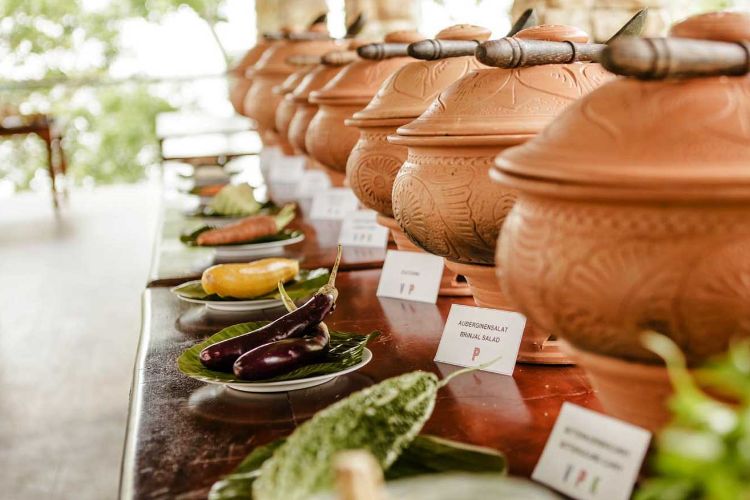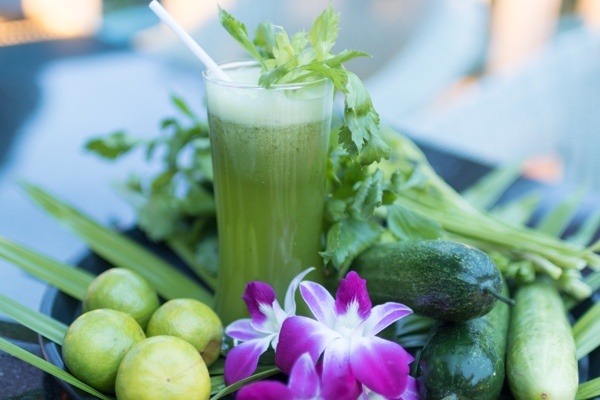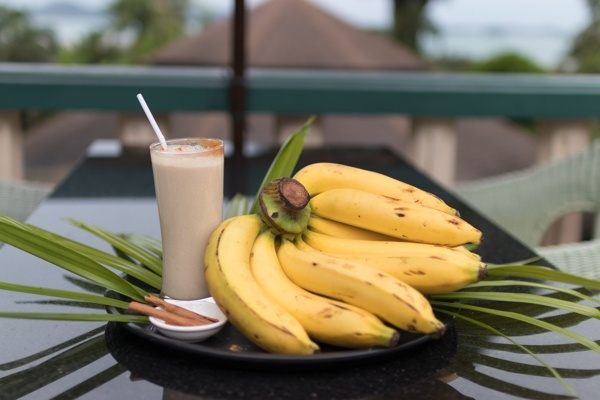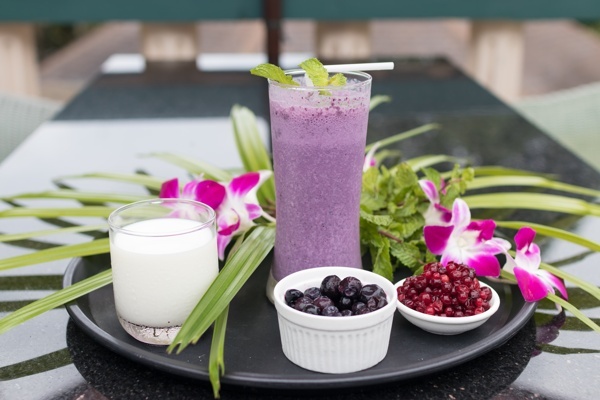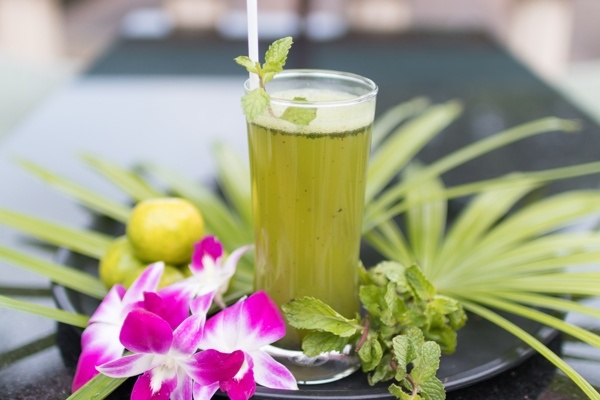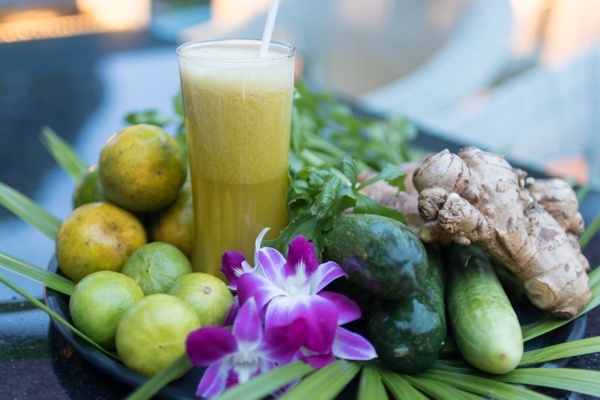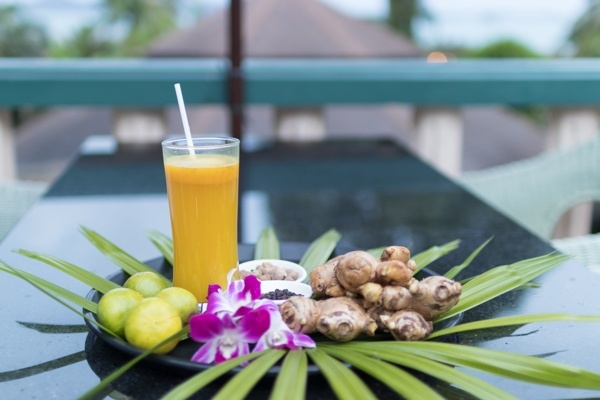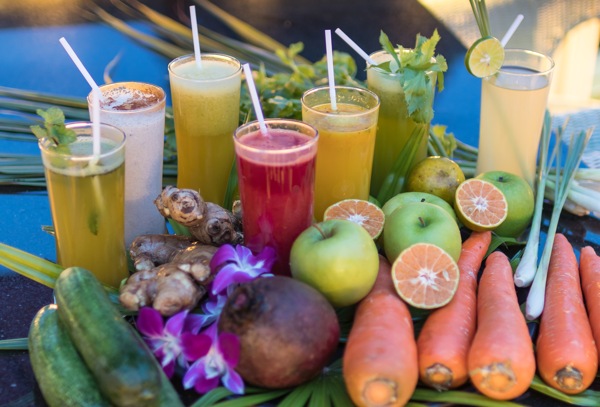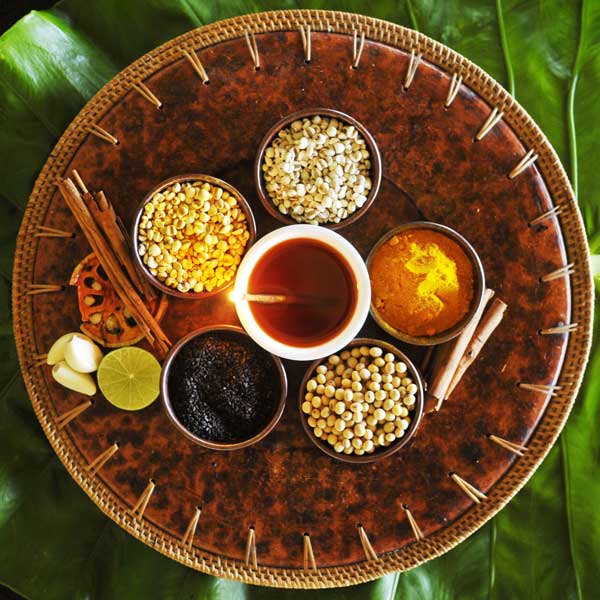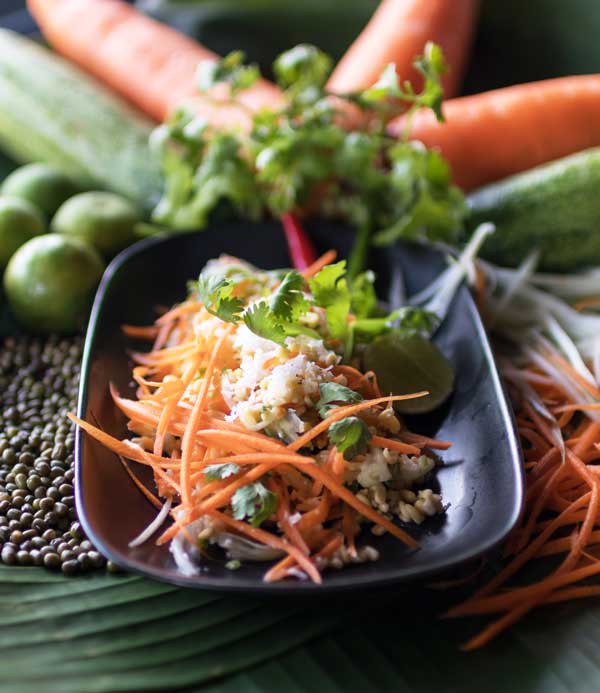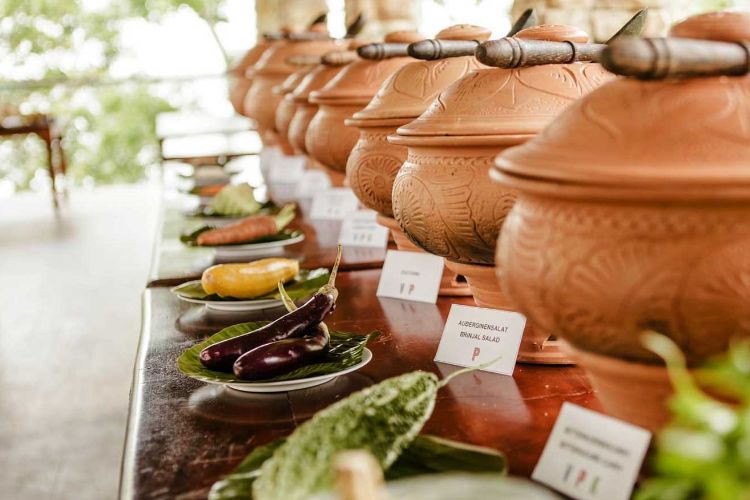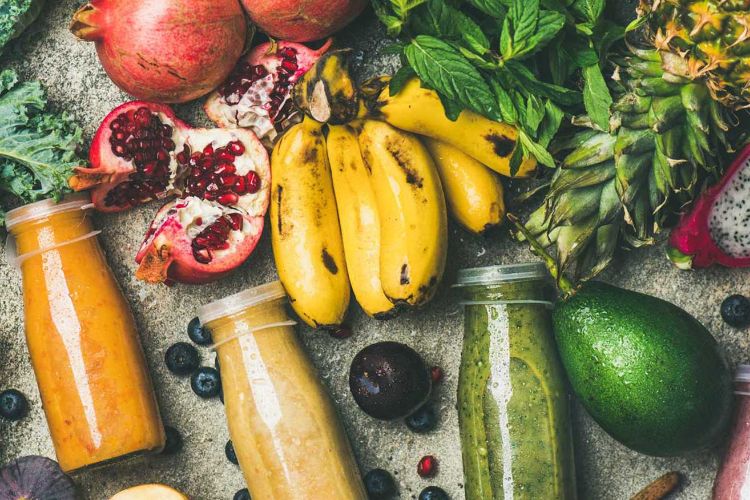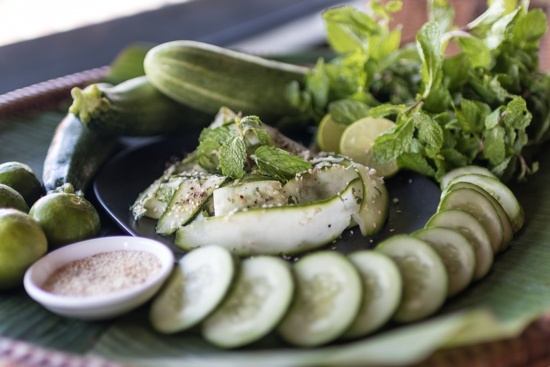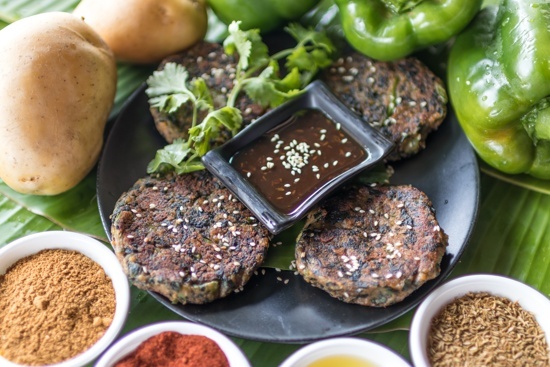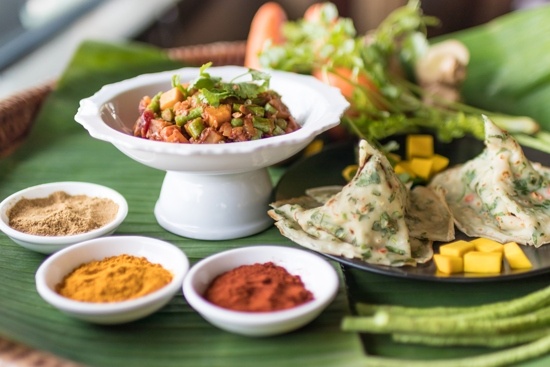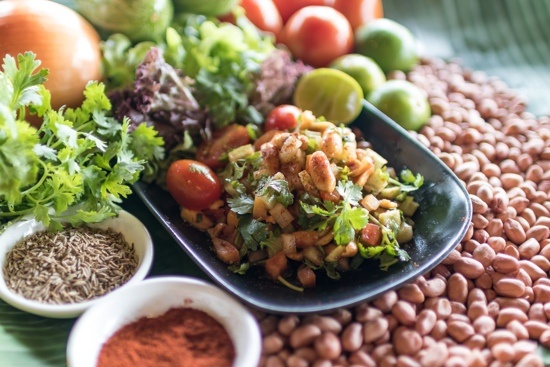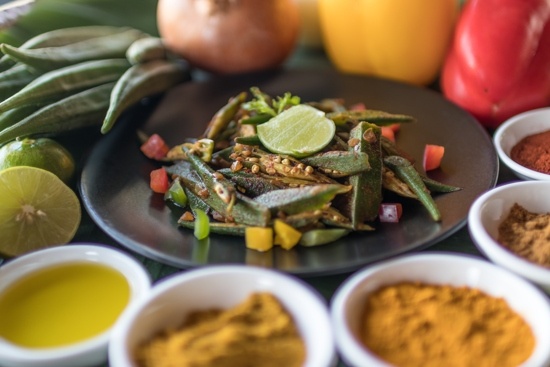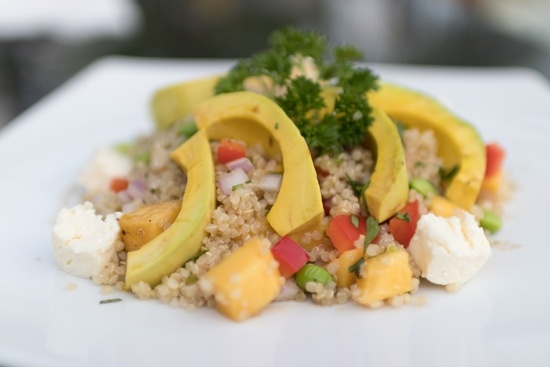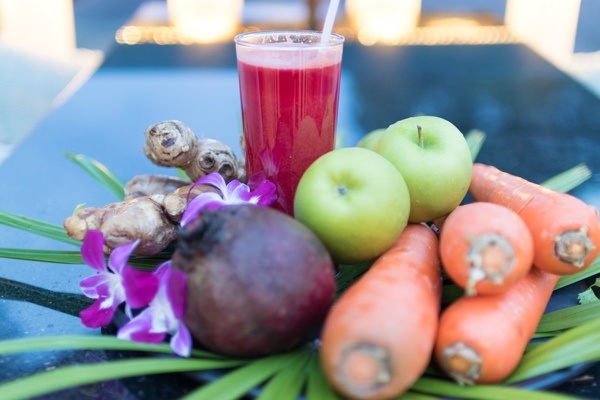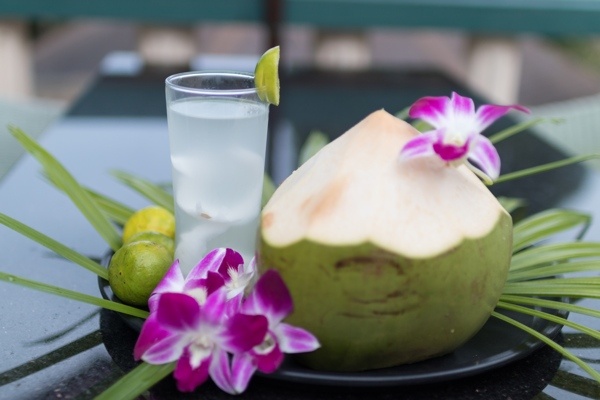 Enjoy the delicatessens of the wine cellar at this Ayurveda resort that offers la carte Mediterranean delights with an authentic taste of Asian cuisine in a refreshing open-air setup. At this wellness retreat, the restaurant offers home-style Thai Cuisine which are prepared freshly. The food here is not just mouth melting; it is healthy and detoxifying because it incorporates healthy drinks along with dishes that have a combination of six tastes which stimulates circulation, alkalizes the body, and purifies the blood for gaining energetic metabolism. Besides, Mangosteen Ayurveda & Wellness Retreat, there is a provision for private dinner arrangement at the underground, cozy wine cellar. One must eat the signature dishes like Khai Look Khae, Phla Goong, Hor Mok Poo, and the traditional Thai Beef Skewer, which are served here. The restaurant is remarkable for the authentic Asian herbs and spice that it uses, which are fresh, organic, and healthy.
---
What is Included
7 Nights Accommodation
3 Meals a day with Life Drinks (Lunch & dinner as per Sattvic Diet)
1 Health consultation appointment
1 Ayur Face Massage session
Ayurveda healing therapies to be conducted on 6 days out of 7 (Leaf Pouch Therapy, Rice Bundle Pouch, Stream Of Medicated Oil, Medicated Oil Massage, Full Body Oil Bathing)
Internal cleansing/oil massage therapy sessions to be conducted on 1 day out of 7 (Medicated Oil Massage, Colon CLeansing, Medicated Enema)
---
What is not Included
Pickup and Drop
Flights and Visas
Personal Expenses
---
Cancellation Policy
Refundable before 30 days of arrival.
---