5 Days / 4 Nights Ayurvedic Rejuvenation Retreat Calicut Kerala, India
---
Experience Overview
5 Days Ayurvedic Rejuvenation Retreat is conducted by Harivihar Heritage Ayurvedic Resort Calicut Kerala, India. This ayurveda retreat package starts with the consultation from a senior ayurveda doctor. The day starts early at around 6:30 when participants have a yoga and meditation class followed by breakfast as instructed by the Ayurvedic Doctor. After the breakfast you will meet the Ayurvedic Doctor for your daily consultation followed by the first treatment of the day which can last you 90 mins. After the treatment there is a bath and rest period then you will be served lunch based on your customized meal plan. If the Doctor advices you will have a second treatment in the afternoon. In the evening there is the Deeparadhana and Bhagavat Gita recital by Remani Bai followed by early dinner.
---
---
Schedule
06.30 a.m - Wake up call, morning rituals
07.00 am - till 8.30 am Yoga and meditation with Gopalji,our yoga teacher from Sivananda Yogasram.
08.30 am - Breakfast – some guests might need to have Ayurveda treatment before breakfast and this would be decided by the doctor.
09.00 am - Ayurveda doctors visit and consultations. The Ayurveda doctors in charge are Dr Manoj,B.A.M.S ,and Dr Valsala Devi,B.A.M.S who are associated with Sakalya Ayurveda – a respected Ayurveda hospital group in Kerala.
9.30 am - onwards Ayurveda treatments – usually lasting for 90 minutes or more depending upon the type of treatments.
12.30 pm - lunch
02.30 pm - Post lunch treatments, if any
02:00pm - Deeparadhana and Bhagavat Gita recital by Remani Bai
07:00 pm - Dinner
---
About the center
Harivihar Ayurvedic Heritage Home Kerala
Founded in 2001
Harivihar which literally means abode of the divine is a 170 year old painstakingly restored royal heritage homestead and Ayurveda resort in Kerala, India. Situated in Calicut, part of the historic Malabar province, Harivihar is a lifestyle wellness house, offering its guests the unparalleled experience of staying in a heritage ambience and benefit from the goodness of Ayurveda and Panchakarma therapies as well as Yoga, two great contributions of India to mankind. Harivihar Ayurveda resort is a Green leaf accredited center of excellence for Ayurveda treatments and Panchakarma therapies in Kerala. Harivihar has been catering since its inception in 2003, to well-heeled international travellers desirous of staying in an exclusive and royal heritage accommodation in Kerala. Regarded as one of the best Ayurveda resorts in Kerala, Harivihar offers its guests the unparalleled experience of living in a heritage royal manor surrounded by a verdant and serene landscape. The fact that as a homestead it has received the prestigious Green Leaf accreditation – the highest honor from the Government of Kerala for authentic Ayurveda – makes Harivihar unique. Add to this courses in Yoga, delicious vegetarian cuisine, occasional performances of traditional Kerala art forms, delightful drives to the splendid beaches and hills in and around Calicut and it becomes clear why Harivihar is a place like no other.
Harivihar is also open to discerning guests who wish to stay and experience the charms of an ancient Hindu house of Malabar region in Kerala and explore Calicut, one of the oldest cities in Kerala with a colourful and rich past. Being a homestead, guests are treated as one of the family and they are exposed to the culture and traditions which are part of the region. While guests on Ayurveda may need to stay for a minimum duration depending on their treatment package, guests who are not on Ayurveda could stay from two nights onwards. The hosts at Harivihar are a couple of post-graduate doctors, passionate about hospitality, Dr Srikumar and Dr.Neetha Srikumar. They would be interacting with you daily and shall assist you, with the help of their able staff, to plan your time in Calicut.
---
Accommodation Overview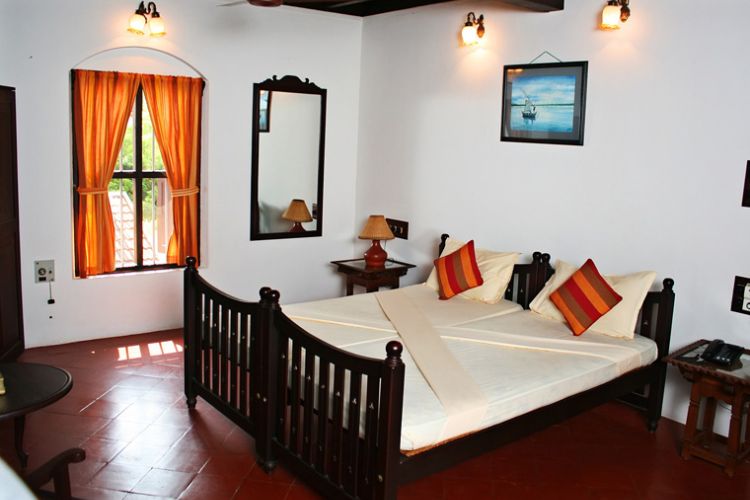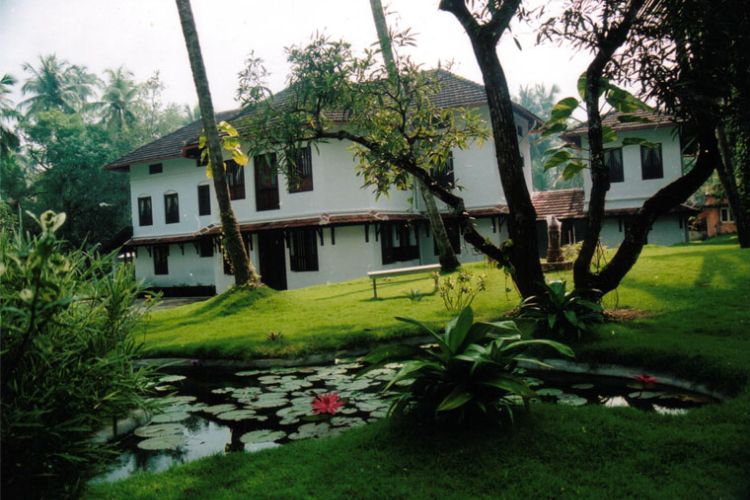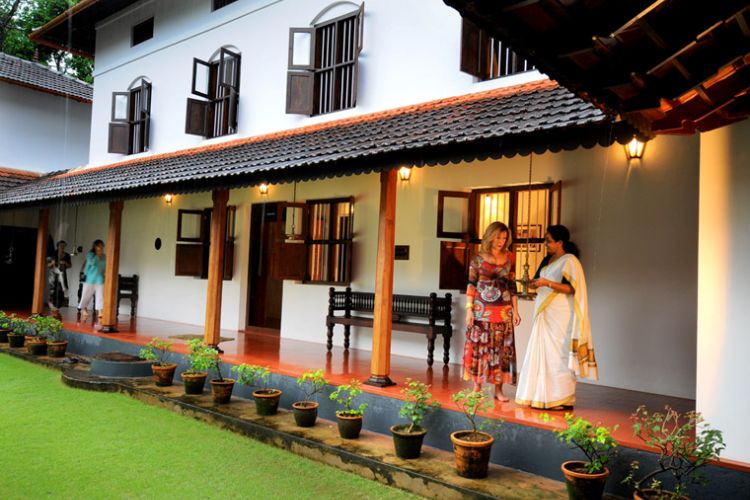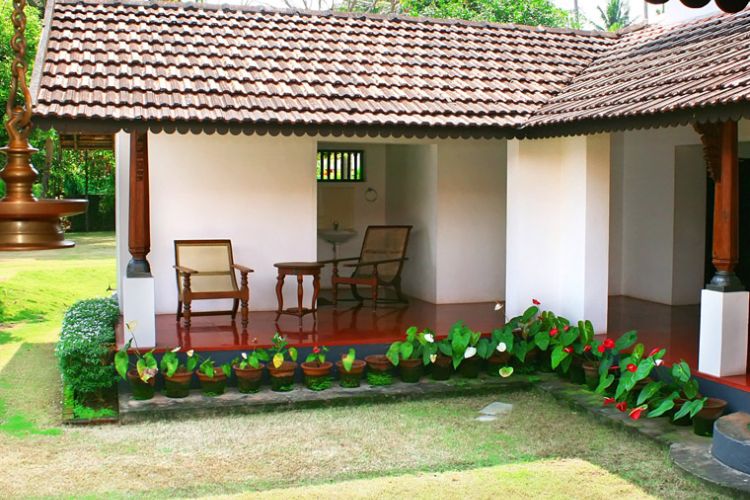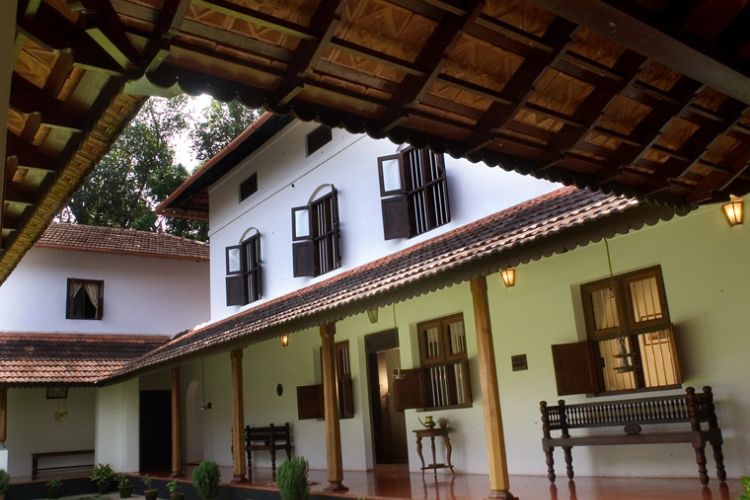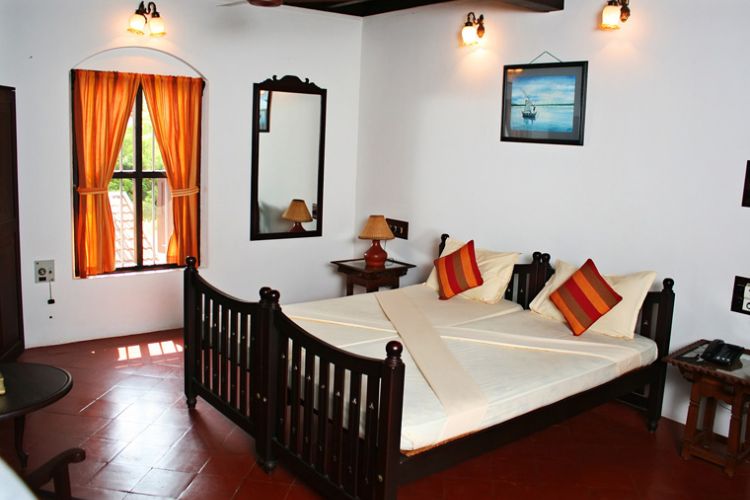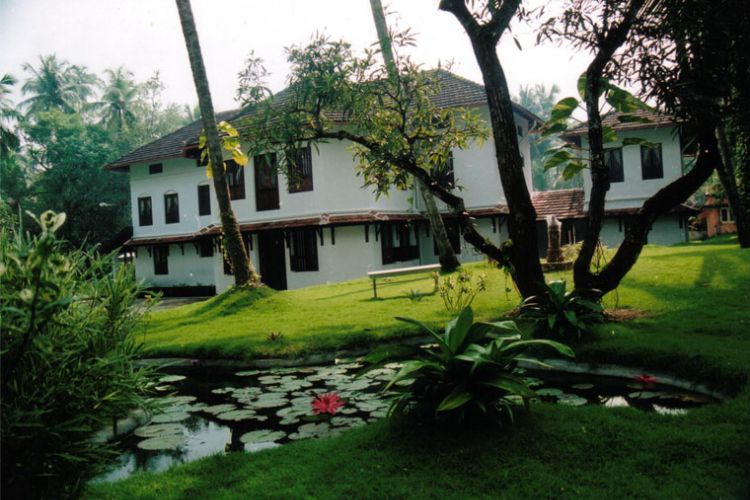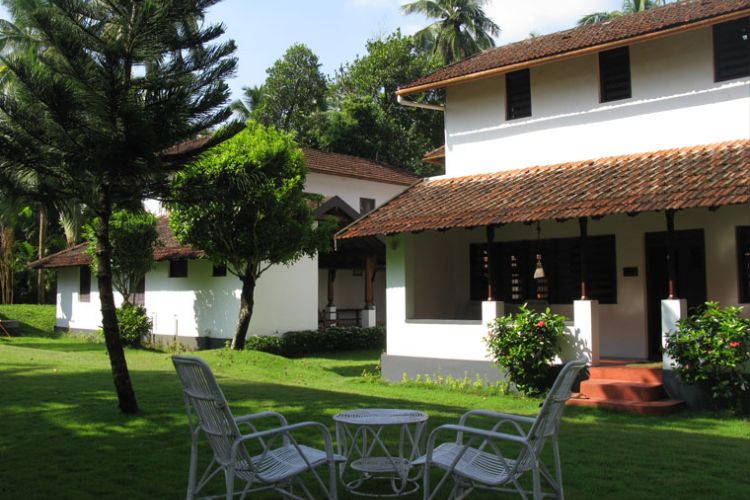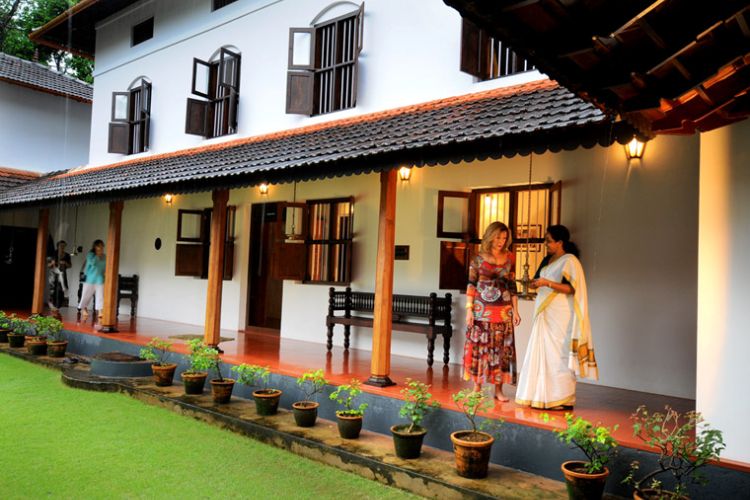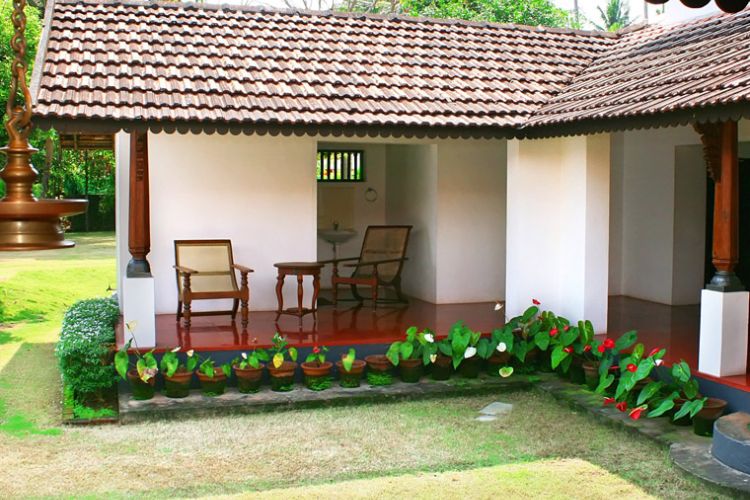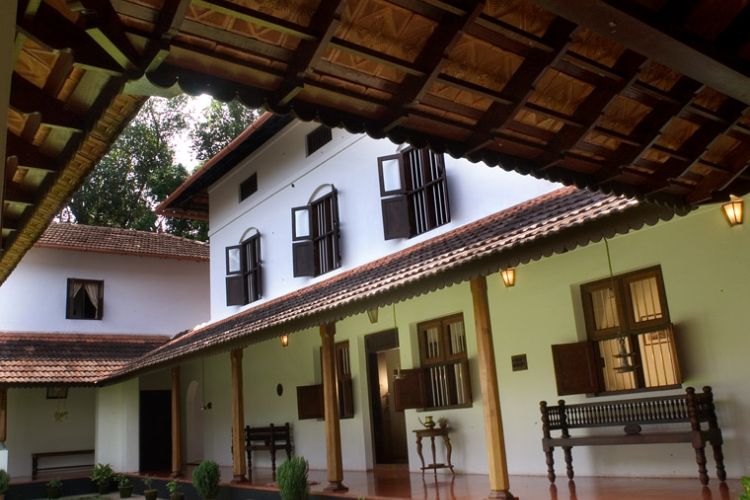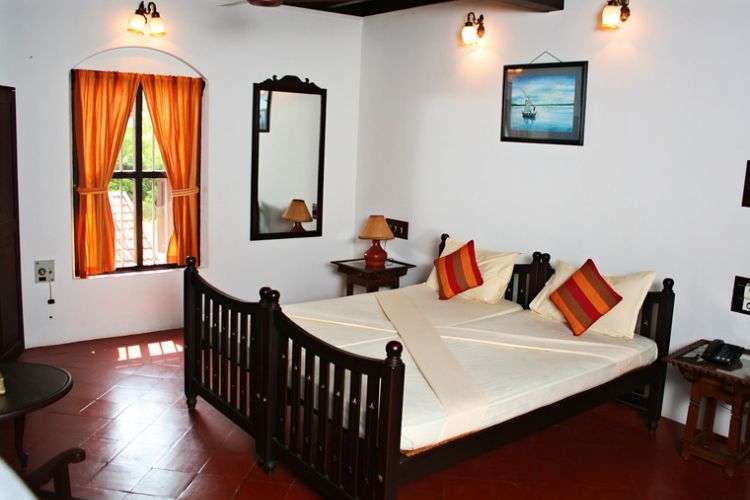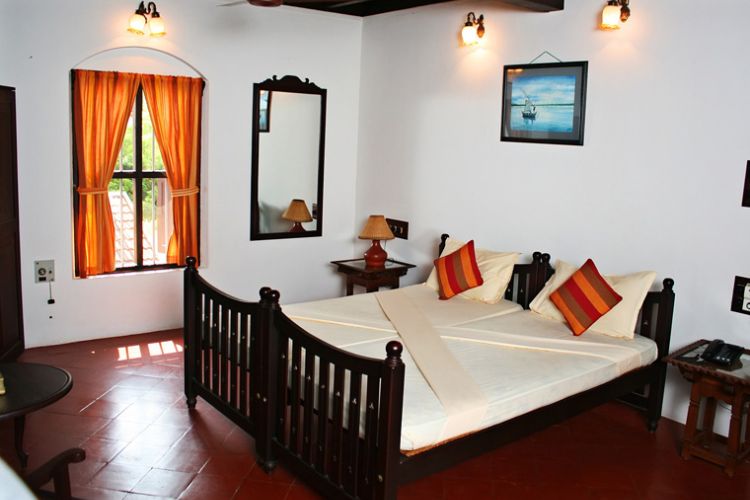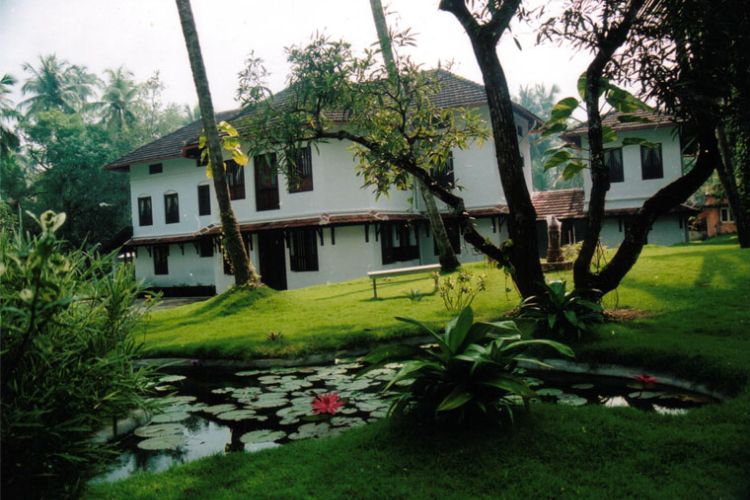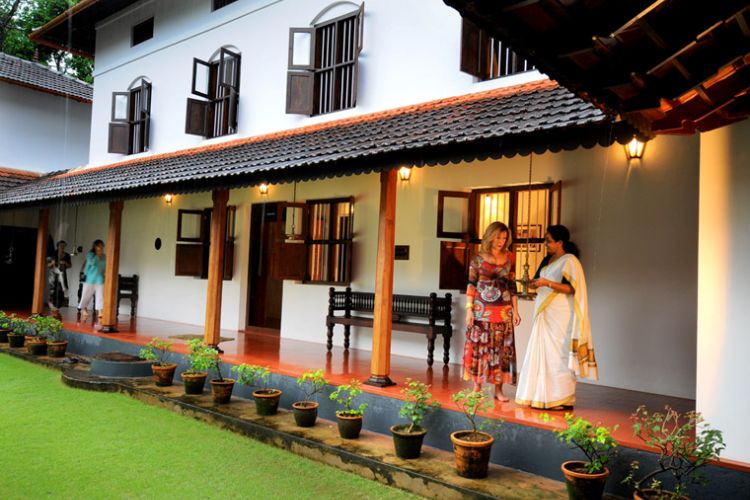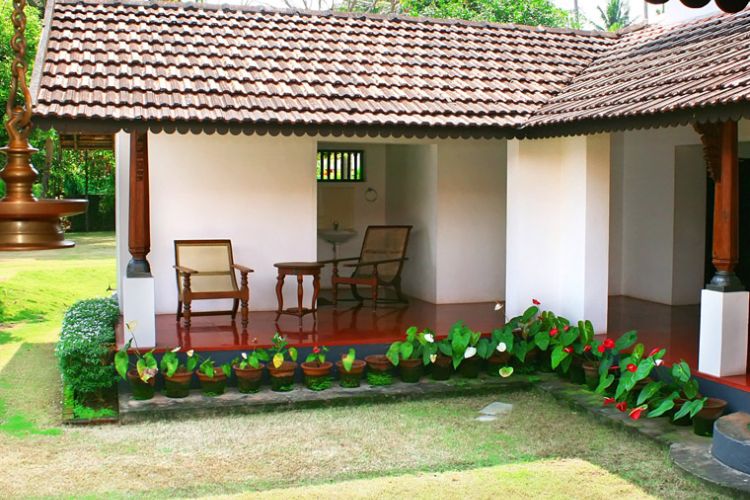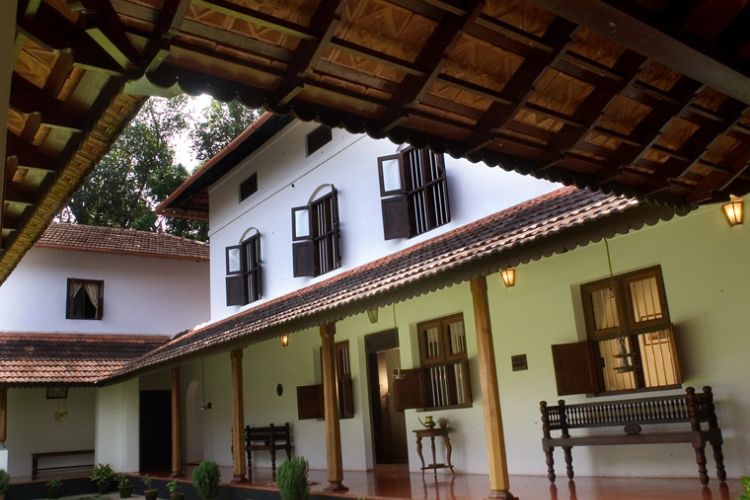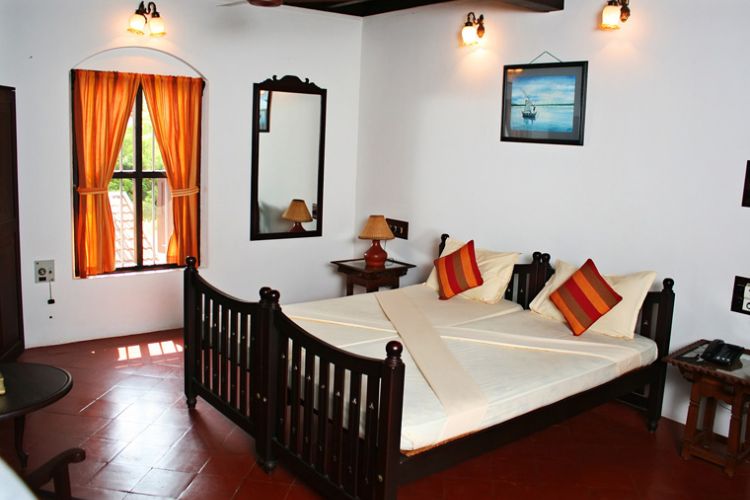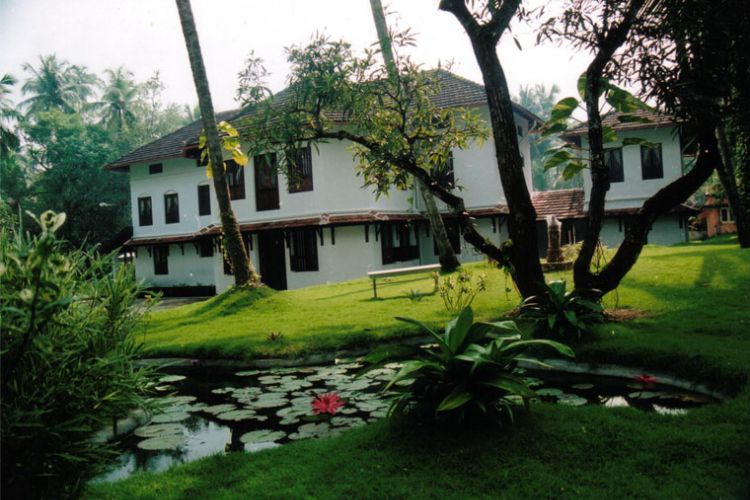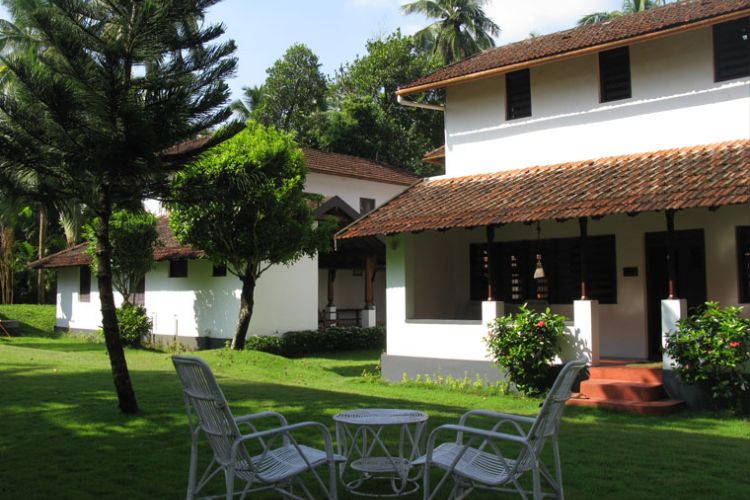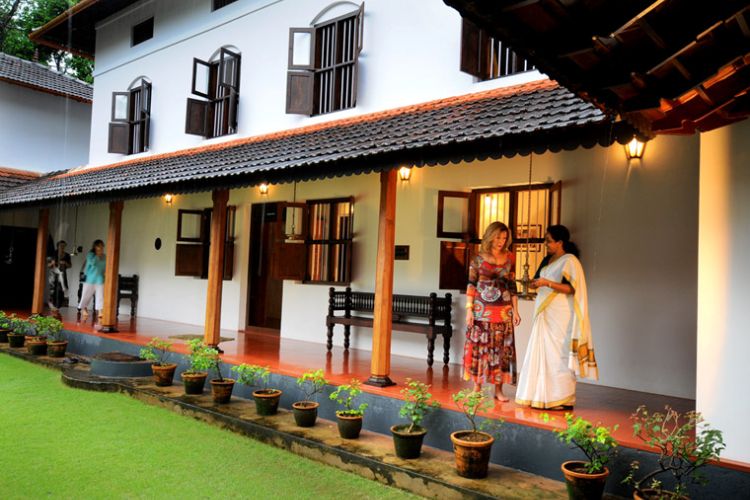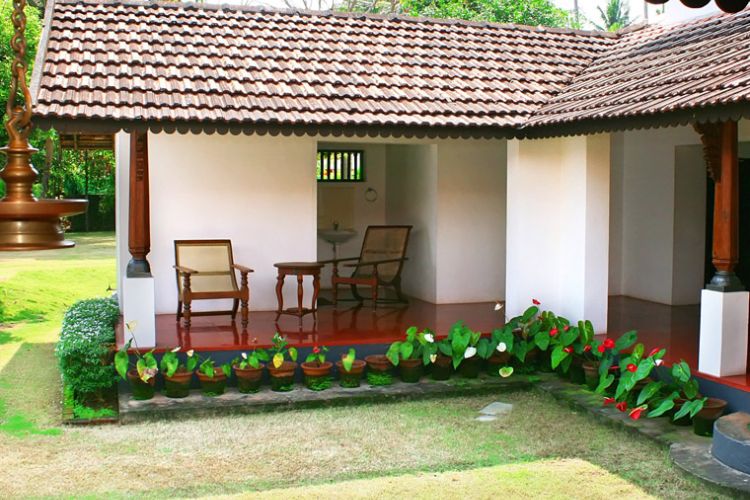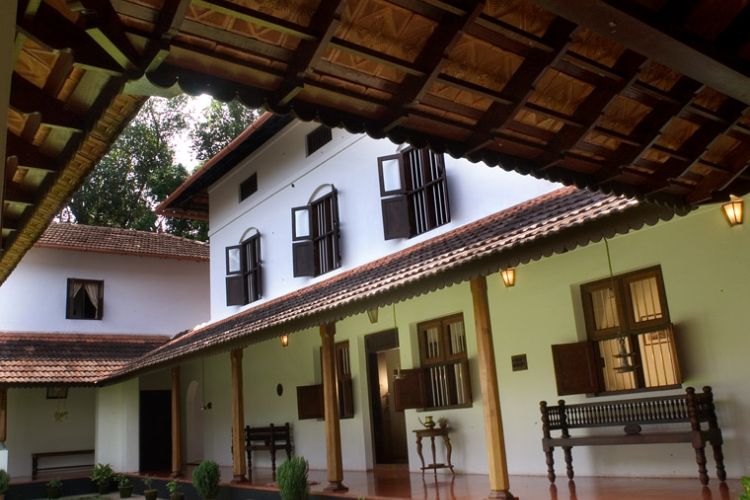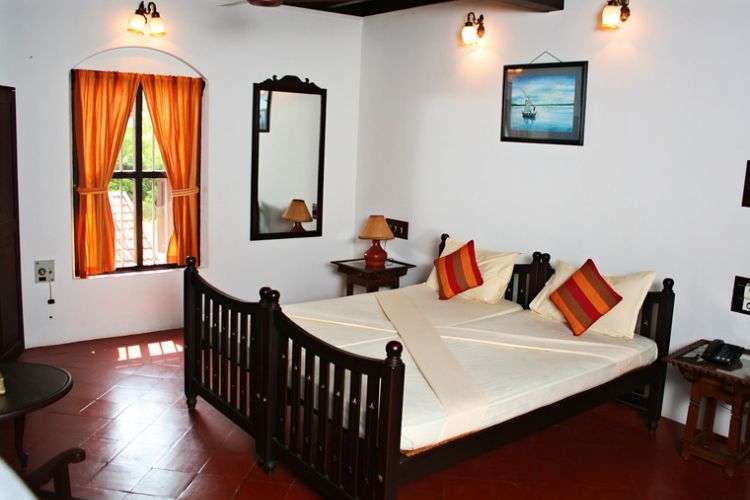 Harivihar has just five double rooms, all with twin beds. Being a homestead, each room is different and all rooms come with bathrooms with all modern amenities. The rooms are big and well ventilated and have period and antique furniture. There are huge common rooms and verandahs, where one could sit in the planters chair with a book and listen to the birdsong!
---
How to get there
By Plane

Calicut International Airport (CCJ) would be the closest most convenient airport. Harivihar Ayurvedic Heritage Home is a 32 km drive from the airport.

By Train

Kozhikode railway station (ERS), would be the train station to book your ticket if you are arriving by train. Harivihar Ayurvedic Heritage Home is a 5 km drive from the railway station.

By Road

Near Bilathikkulam, Calicut.
---
Food Overview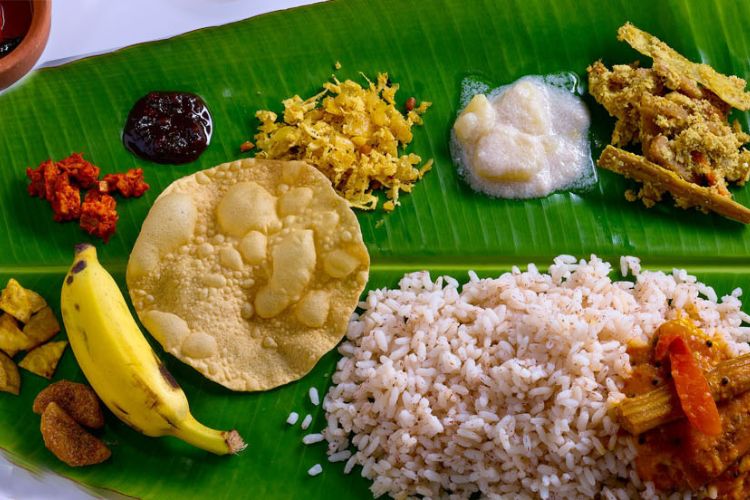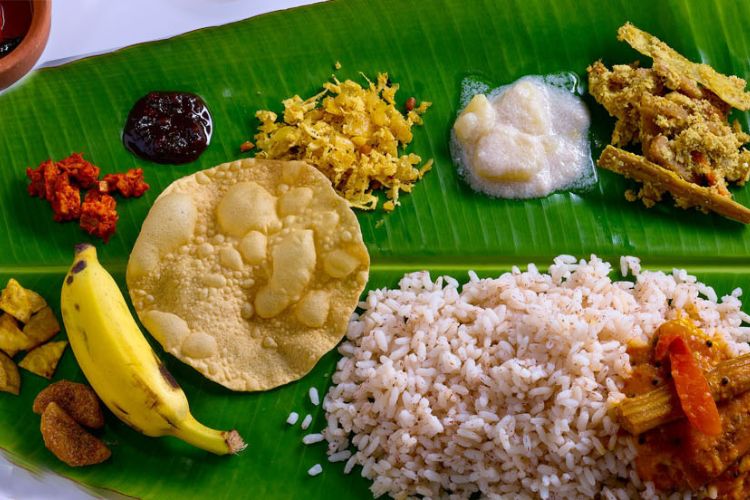 What we eat and drink plays an important role in our well-being. It is not only what we eat, but the way we eat, the surroundings in which we eat, the internal condition during the time of consumption and even the attitude of the person who prepares the food are significant. According to Ayurveda incorrect food habits is the main physical causative factor of diseases
There is no standard diet for everyone, or any minimum daily requirements. Its concern is that the food we take in and the way we take it, are in harmony with our individual body constitution and that it should be adjustable for seasonal variations as well as for various stages of an individual's life. 'We are what we eat' holds a lot of truth here…
Harivihar ayurveda resort is committed to Ayurveda wellness and hence the cuisine is in tune with the Ayurveda philosophy.The emphasis is on vegetarian food and we do not serve eggs, fish or meat. Likewise alcoholic beverages are avoided and smoking is discouraged.
Harivihar offers a well-crafted menu that borrows heavily from local cuisine,but with influences from various other states of India as well as from the West. The cuisine is delicately spiced and flavoured and at the same time they are delicious, nourishing and light. Guests have the opportunity to freely interact with our cook in the kitchen and learn from him.
---
What is Included
Dinacharya-Abhyanga-Swedanam (Healthy daily cleansing, oil massage and steam)-4 days
Abhyangam-Swedanam-Virechanam (Oil massage, steam and purgation)-1 day

4 Nights Accommodation

Wellness consultation by Ayurveda Doctor on arrival

Therapeutic and focus massages with special medicated oils

3 Sattvic meals Daily as per Ayurveda Doctor's recommendation

Daily Yoga & Meditation group classes

Return transfers from Calicut airport.
---
What is not Included
Tickets and Visa

Laundry and personal expenses

Lab Test Charges

Take away medicines
---
Cancellation Policy
Cancellation more than 30 days before arrival--cancellation amount-25%.(refund 75%)
Cancellation, 15-30 days before arrival---cancellation amount-50 % .(refund 50%)
Cancellation,7-15 days before arrival--- cancellation amount-75%.(refund 25%)
Cancellation ,less than 7 days before arrival--cancellation amount-90 %.(refund 10%)
---