---
Amuna Ayurvedic Retreat and Wellness Resort Sigiriya, Srilanka
Kumbukkadanwala, Kimbissa Sigiriya Sri Lanka
About
Located in the beautiful surroundings of Kumbukkandanwala, the Amuna Ayurveda Retreat Sri Lanka provides a soothing visual treat with lush greenery, flowing streams and serene lakes. This Wellness Retreat Sri Lanka covers 20 acres of fascinating landscape with the lake Kandalama glimmering enticingly under the sun at a distance. Set in the lap of nature the Amuna Ayurveda Retreat is like the Shangri La for exploring the true meaning of the of the word wellness. The organic flow of life around the centre emanates peace and tranquillity that creates a connection of the self with nature, resulting in a perfect harmony between the mind, body and soul.
The refreshing breeze carrying the earthy fragrances will make the morning and evening yoga sessions a pathway to touch the inner threads of divinity present in each person. Situated in the central province, this Panchakarma Centre in Sri Lanka is amidst various rich treasures of architectural heritage. A visit to the magnificent ancient fortress of Sigiriya, which is an UNESCO heritage site or a hike to the beautiful lake Amaya will remain etched in the minds of the visitors forever. The Amuna Ayurveda Retreat Sri Lanka also introduces the guests to the rich cultural heritage of the country through various cultural programs.
The peaceful ambience of this eco-friendly Wellness Retreat Sri Lanka allows the visitors to tune in to the unheard melodies of nature through the twitter of birds and vibrant colours of sunset. The grace of Sri Dhanvanthari, the patron deity of the retreat guides the visitors through their journey in the retreat. Whether one relaxes in the luxurious spa or takes a nature walk through the huge expanse of the retreat, each activity will sow new seeds of energy to rejuvenate the self. With an enchanting environment and comfortable facilities, the Amuna Ayurveda Retreat Sri Lanka, is the perfect destination to experience life in a blissful form.
---
Highlights of Amuna Ayurvedic Retreat and Wellness Resort Sigiriya, Srilanka
---
Accommodation Overview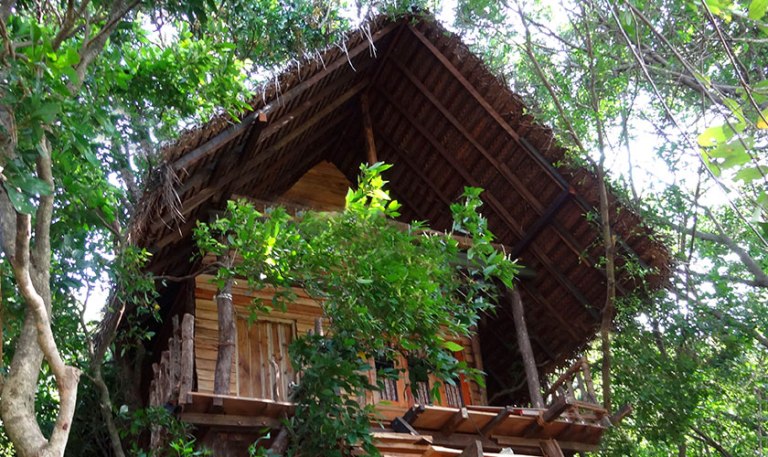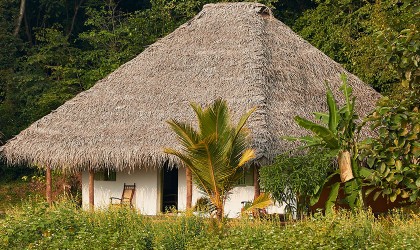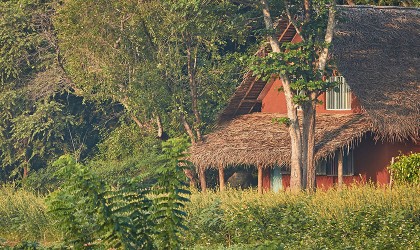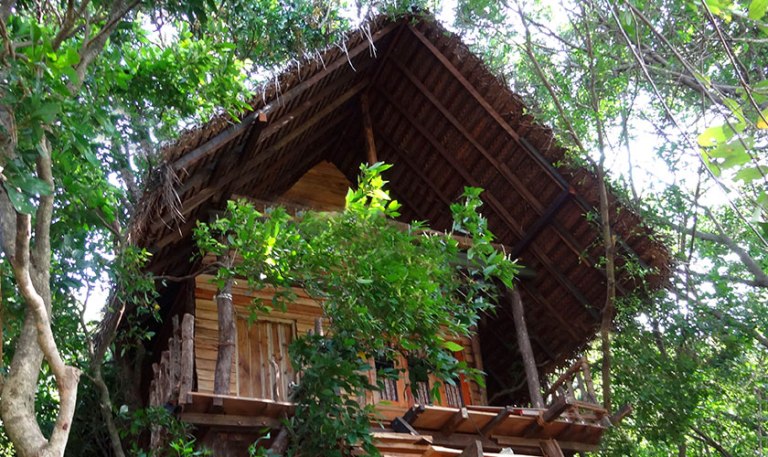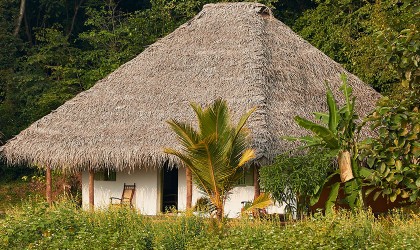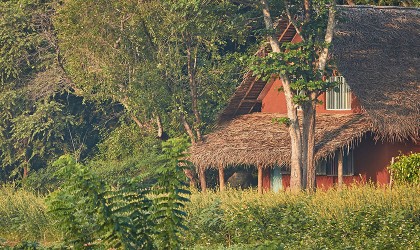 Amuna Ayurveda Retreat Sri Lanka offers comfortable lodgings with modern amenities blending seamlessly with the natural setting. The captivating views of the green fields and distant blue mountains from the luxurious rooms makes it a perfect sanctuary to immerse the senses in the wholesome experience. The whole area is designed in the form of a traditional village using eco-friendly materials maintaining complete harmony with nature.
Amuna Ayurveda Retreat in Sri Lanka presents exclusive accommodations in the form of Dwelling, Tree house and Villa. All of these are tastefully designed and can accommodate two adults in a king size bed ensuring complete solitude in a tranquil setting. All the units are spacious in design and have attached bathroom amenities with rain showers, air-conditioning, hair dryers, electric shavers and a variety of other amenities ensuring the best possible experience.
---
Experiences Offered
Amuna Ayurvedic Retreat and Wellness Resort Sigiriya, Srilanka offers the following