8 Days / 7 Nights SHODHANA well-being retreat Phuket, Thailand
---
Experience Overview
The Mangosteen Ayurveda & Wellness Resort in Phuket, Thailand offers the Shodhana Wellness Program, a health package that can be personalized on request. In this ayurveda retreat, with adequate consultation from the onsite Ayurveda Dr.Subash, visitors can personalize programs.
Shodhana meaning purity or chastity is evident for living a healthy life. It is imperative to have a physical, spiritual, and mental balance for wellbeing. Thus, with this ayurvedic program, one can achieve all these balance with an extensive treatment session that will have the right ingredients for individual traits or doshas.
The Shodana Wellness Program starts having a detailed consultation with the Ayurveda doctor followed by padabhyangham-an ayurvedic massage and then dinner on the first day. From the second day the extensive therapeutic treatment starts which include podikhizi—herbal pouch therapy which aids in treating arthritis pain and rheumatic fever, udwartanam—dry powder massage rubbed on the skin for enhancing complexion and reducing excess fat, Shirodhara— a stream of medicated oil poured on the forehead for relaxation, Abyangham—medicated oil massage aids in releasing physical stress and tension, or prushtabyangham—Ayurvedic back massage. All these Ayurvedic treatments cover a 120 minutes session and can be further personalized upon consultation. There is also a 90 minutes well program that encompasses virechana—colon cleansing purgation Nasyam—Nasal cleaning with herbal oil and Abhyangham—herbal steam coupled with medicated oil massage. Besides, there is the 30 minutes Ayur Face massage for rejuvenating the vitality of the skin. With these relaxing massages, 60 minutes of daily nirvanayoga, and meditation, an individual can nurture their soul and attain inner peace.
This experience package is inclusive of Satvik Meal with healthy drinks that are prepared fresh from the tropical ingredients.
---
Experience Highlights
7 Nights Accommodation
3 Vegetarian Satvik Meals Daily
Ayurvedic Doctor Consultation
Ayurvedic Massages Daily
Yoga & Meditation Classes Daily
---
---
Schedule
1 Day : Check-in, Consultation, Padabhyangham, Dinner
2 Day : Padikhizi, Udwartanam, Shirodhara, Abyangham, Prushtabyangham
3 Day : Padikhizi, Udwartanam, Shirodhara, Abyangham, Prushtabyangham
4 Day : Padikhizi, Udwartanam, Shirodhara, Abyangham, Prushtabyangham
5 Day : Padikhizi, Udwartanam, Shirodhara, Abyangham, Prushtabyangham
6 Day : Abyangaham, Virechana, Nasyam, (No Breakfast or Lunch, Only Dinner)
7 Day : Padikhizi, Udwartanam, Shirodhara, Abyangham, Prushtabyangham, Ayur Face Massage, Lunch, Check- Out
---
Amenities
---
About the center
Mangosteen Wellness Retreat Phuket, Thailand
The Mangosteen Ayurveda & Wellness Resort is one of the most promising wellness retreats in Phuket, Thailand. Located in the South of a private hillside in Rawai, Mangosteen Ayurvedic and Wellness Spa, offers a spectacular view of the surrounding that covers several islands and bays. It is a family owned ayurvedic resort which is uniquely designed over an area covering an area of 25,000 sqm of lush green tropical gardens. The unique architectural design of the retreat adds a personal touch to it. Moreover being an adult only resort, Mangosteen Ayurveda & wellness retreat in Rawai is one of the best destinations for honeymooners or for any individual looking forward to rejuvenating their holiday. The serenity of the wellness resort and the amazing tropical gardens make the atmosphere calm and intimate.
The Ayurvedic resort in Phuket, Thailand is a uniquely designed boutique resort which provides personalized service to the visitors. It is one of the most sought after location in Phuket, after the Big Buddha. Mangosteen is one of the prominent wellness retreats in Phuket, Thailand that has a permanent onsite ayurvedic doctor, who masters in all ayurvedic and wellness treatments and offers personal consultation. Besides, with an array of ayurvedic and wellness spa programs, at Mangosteen, visitors can enjoy a rejuvenating and luxurious holiday.
---
Accommodation Overview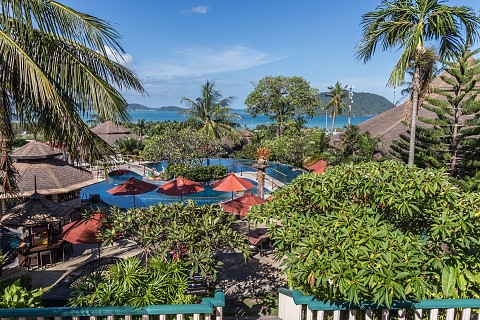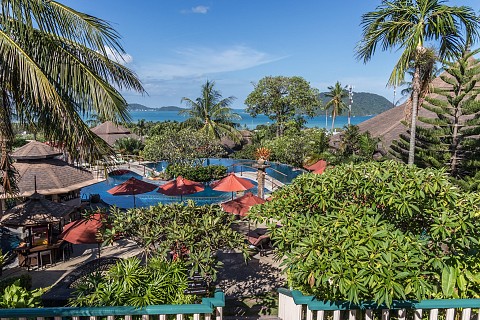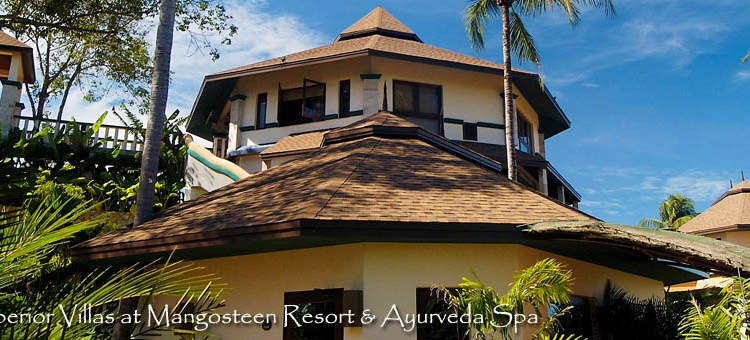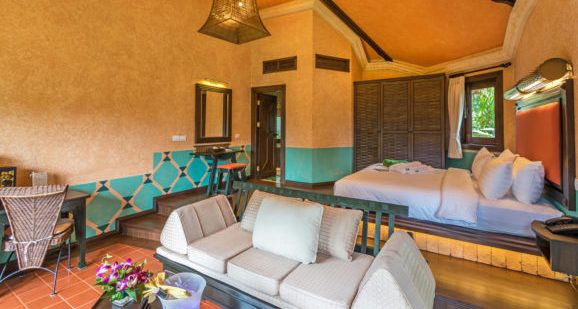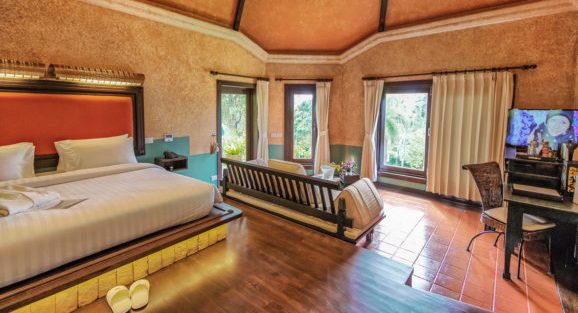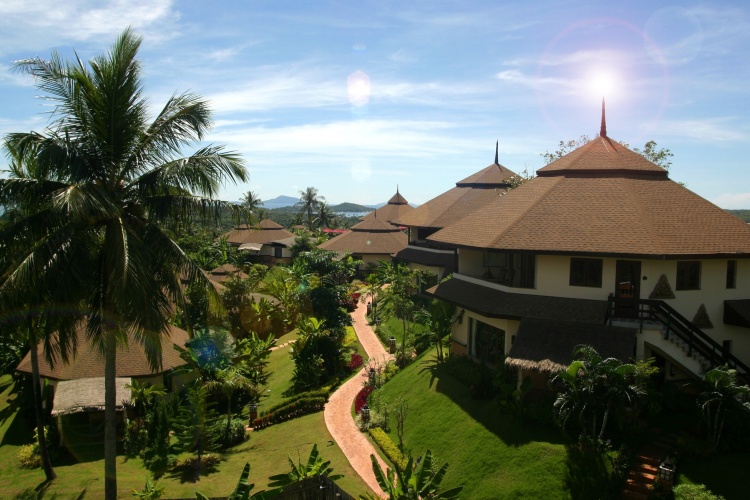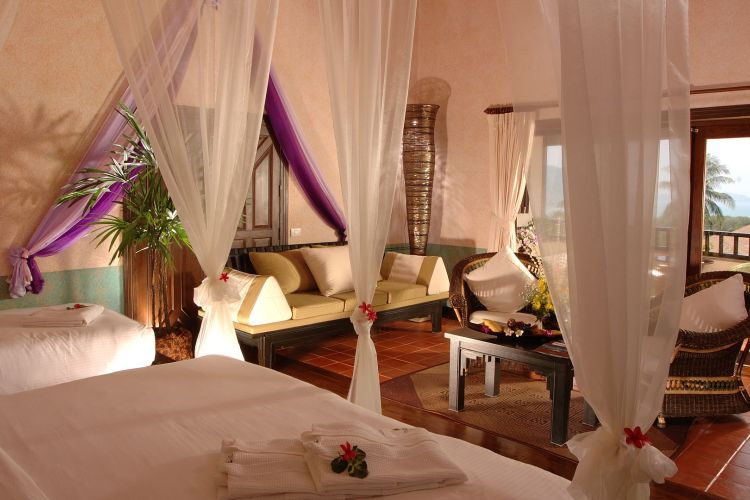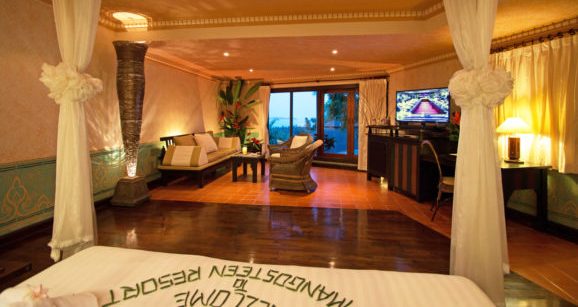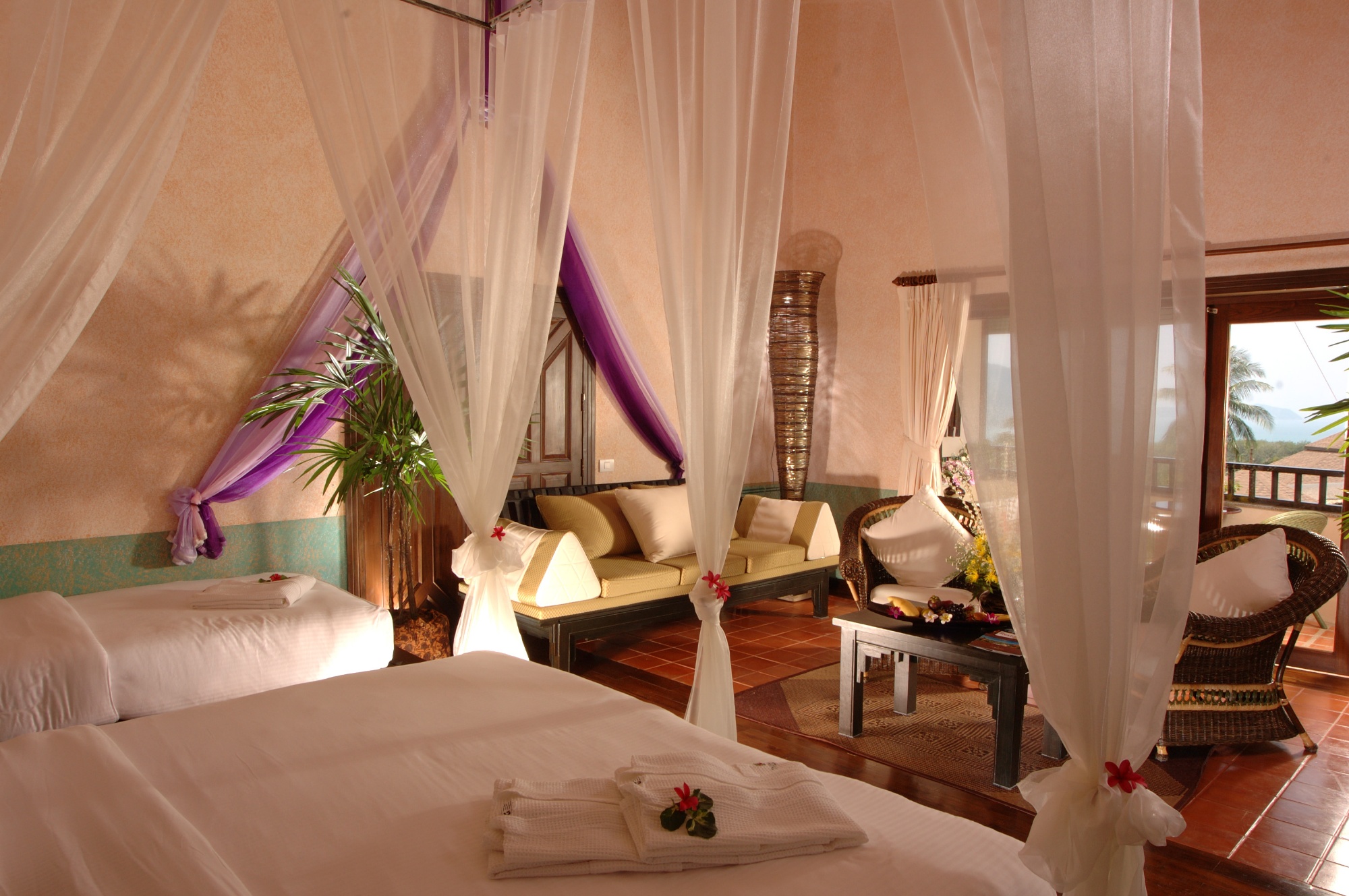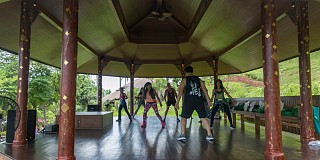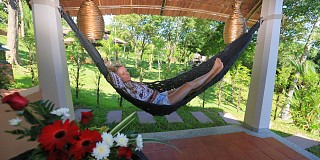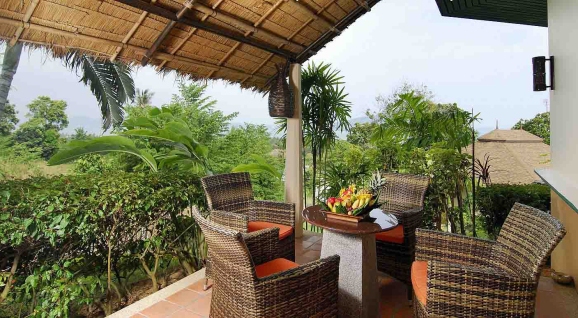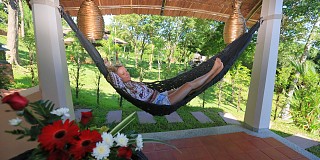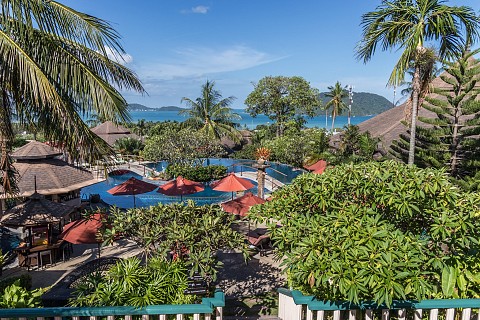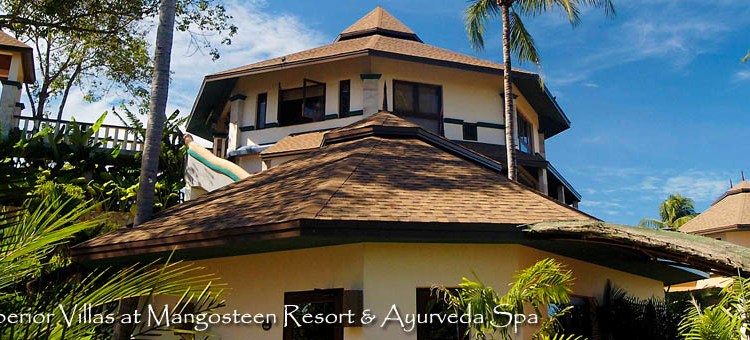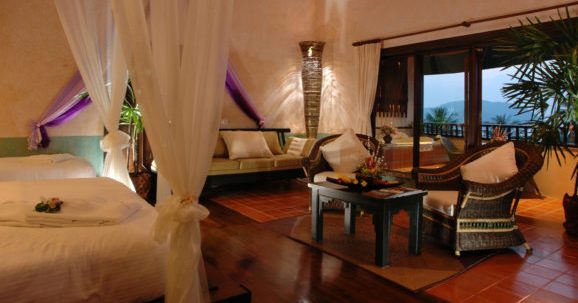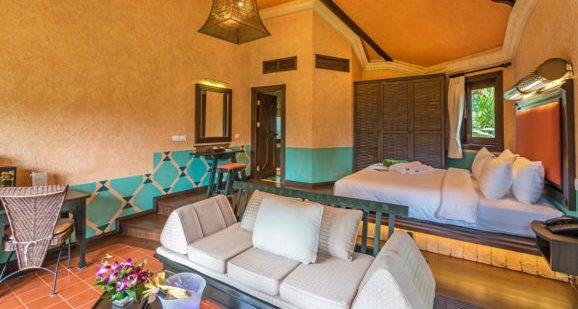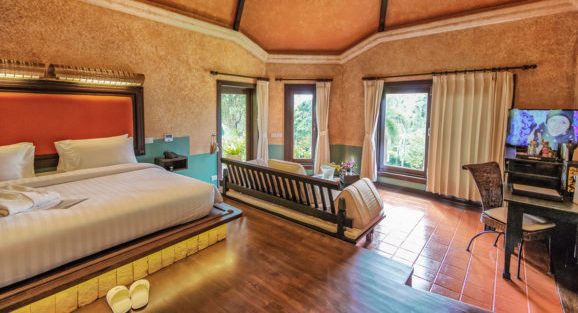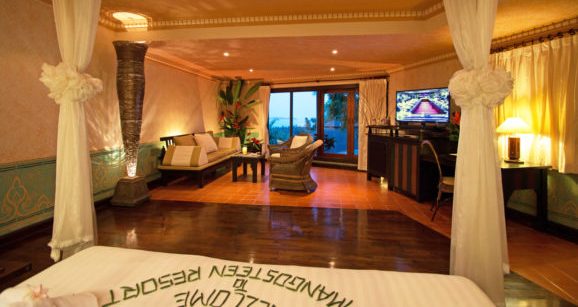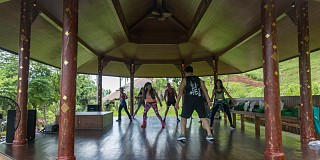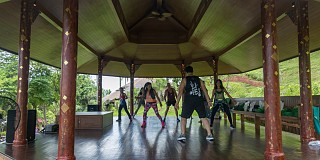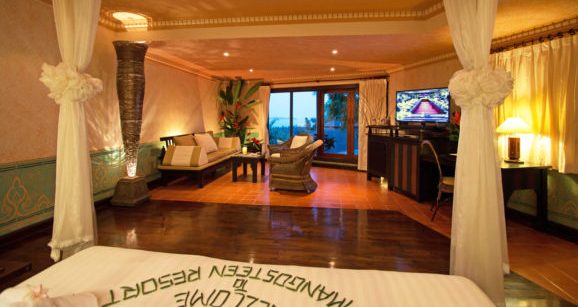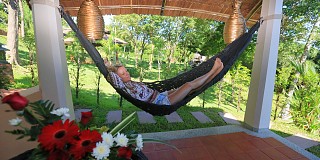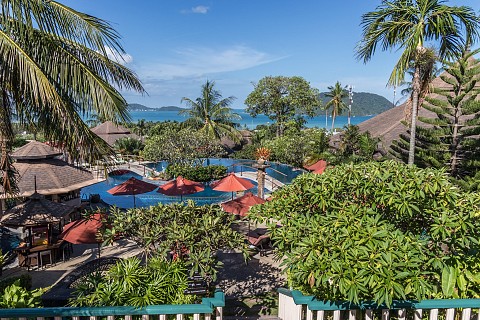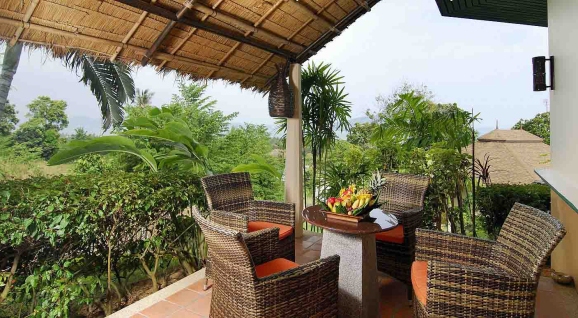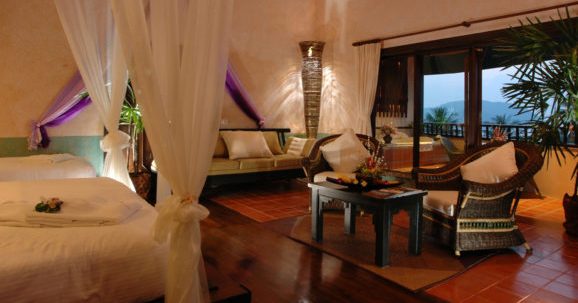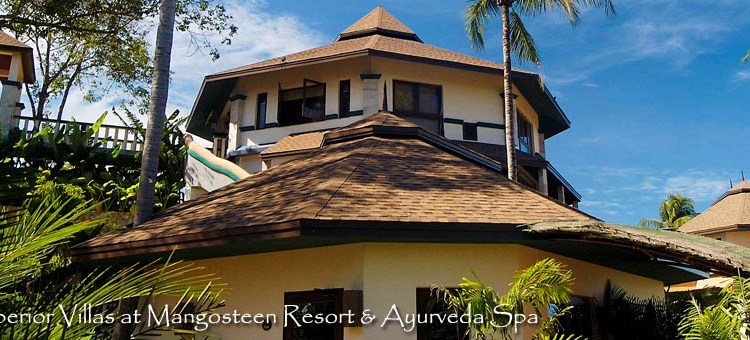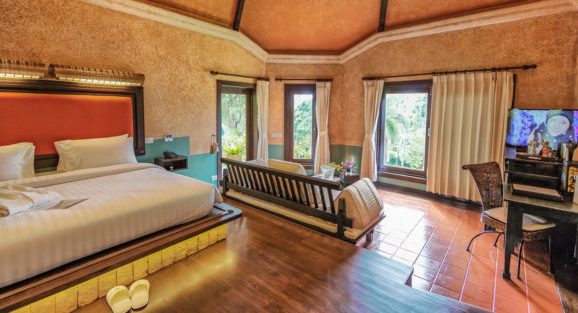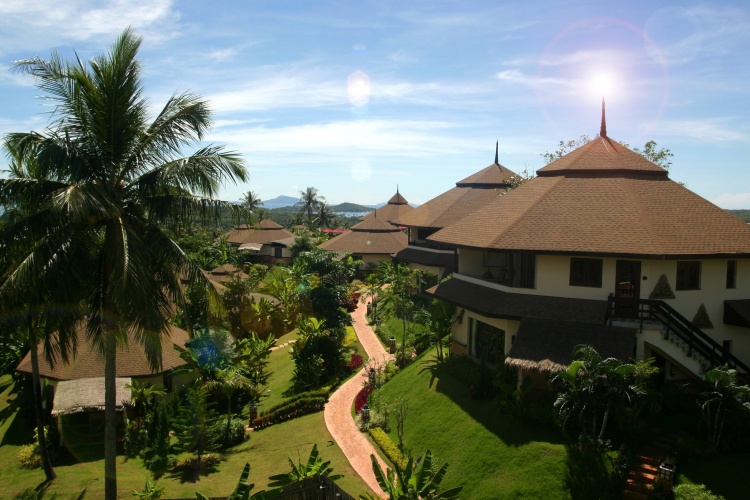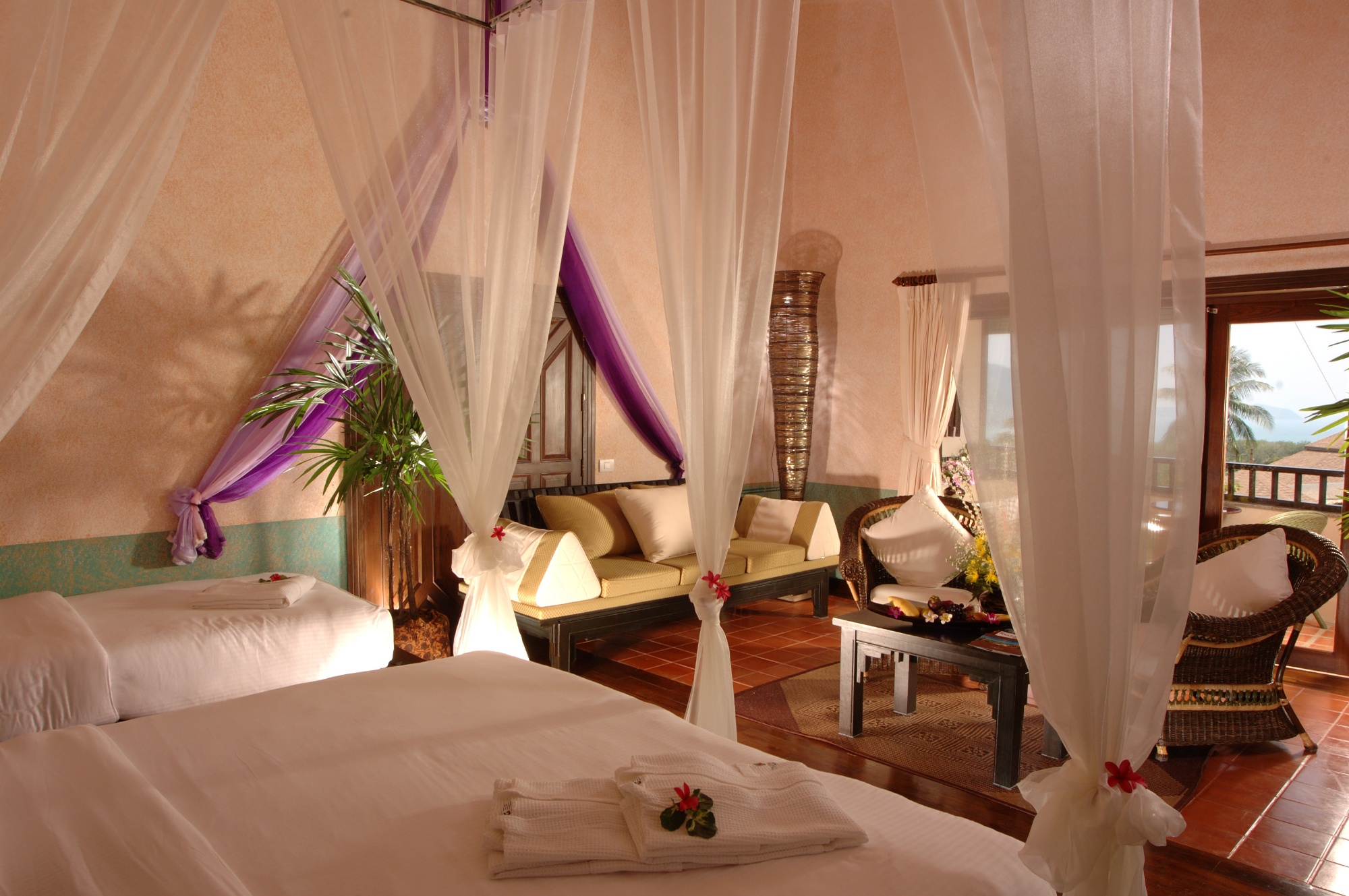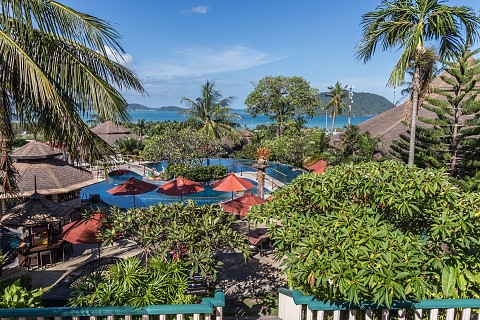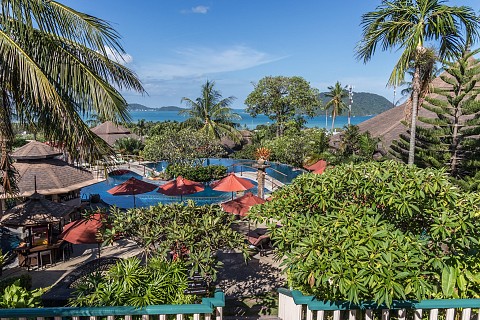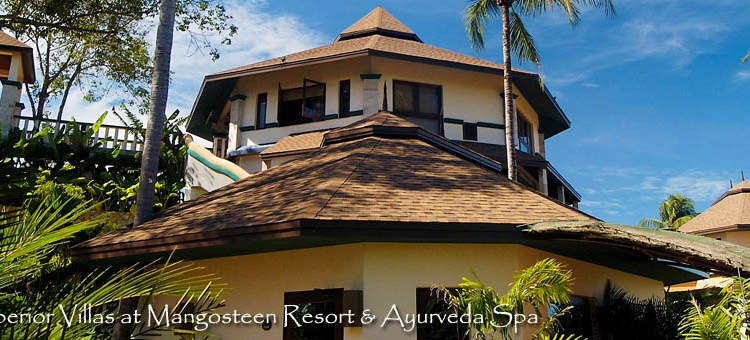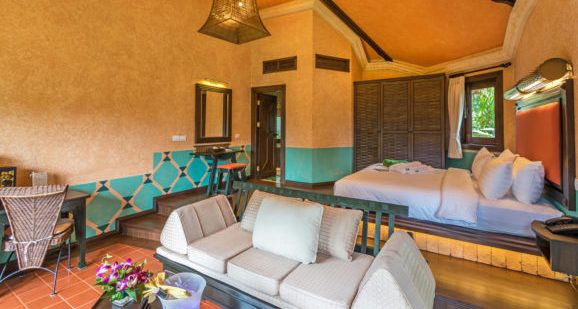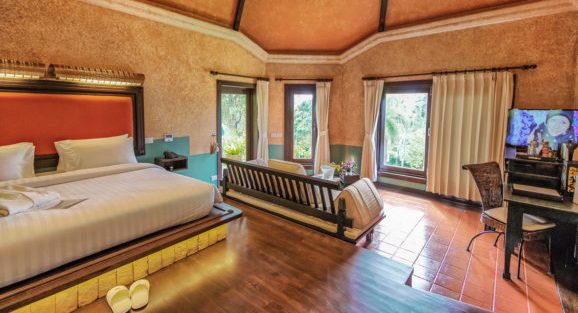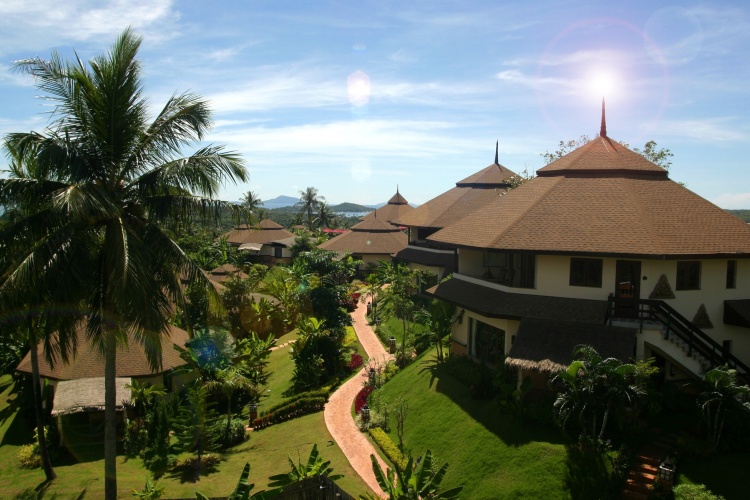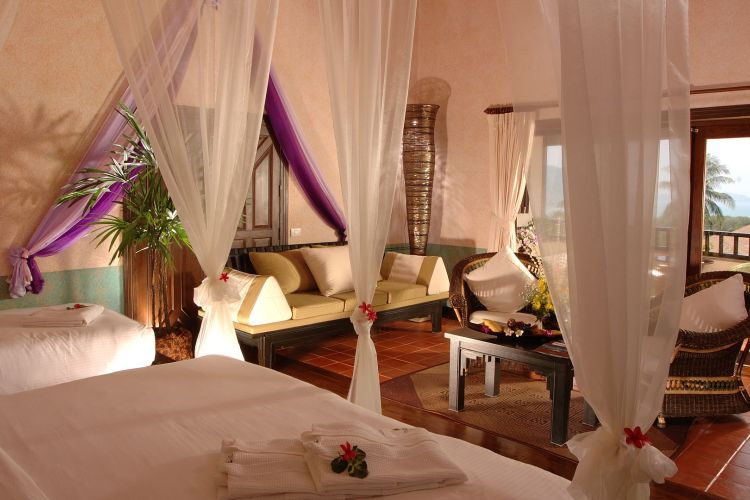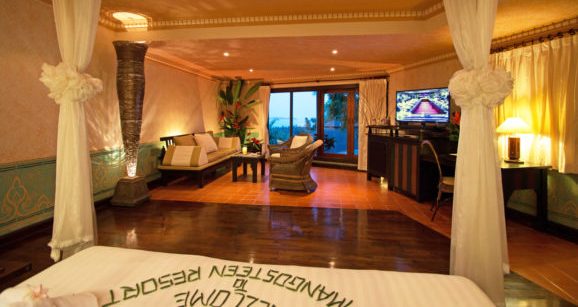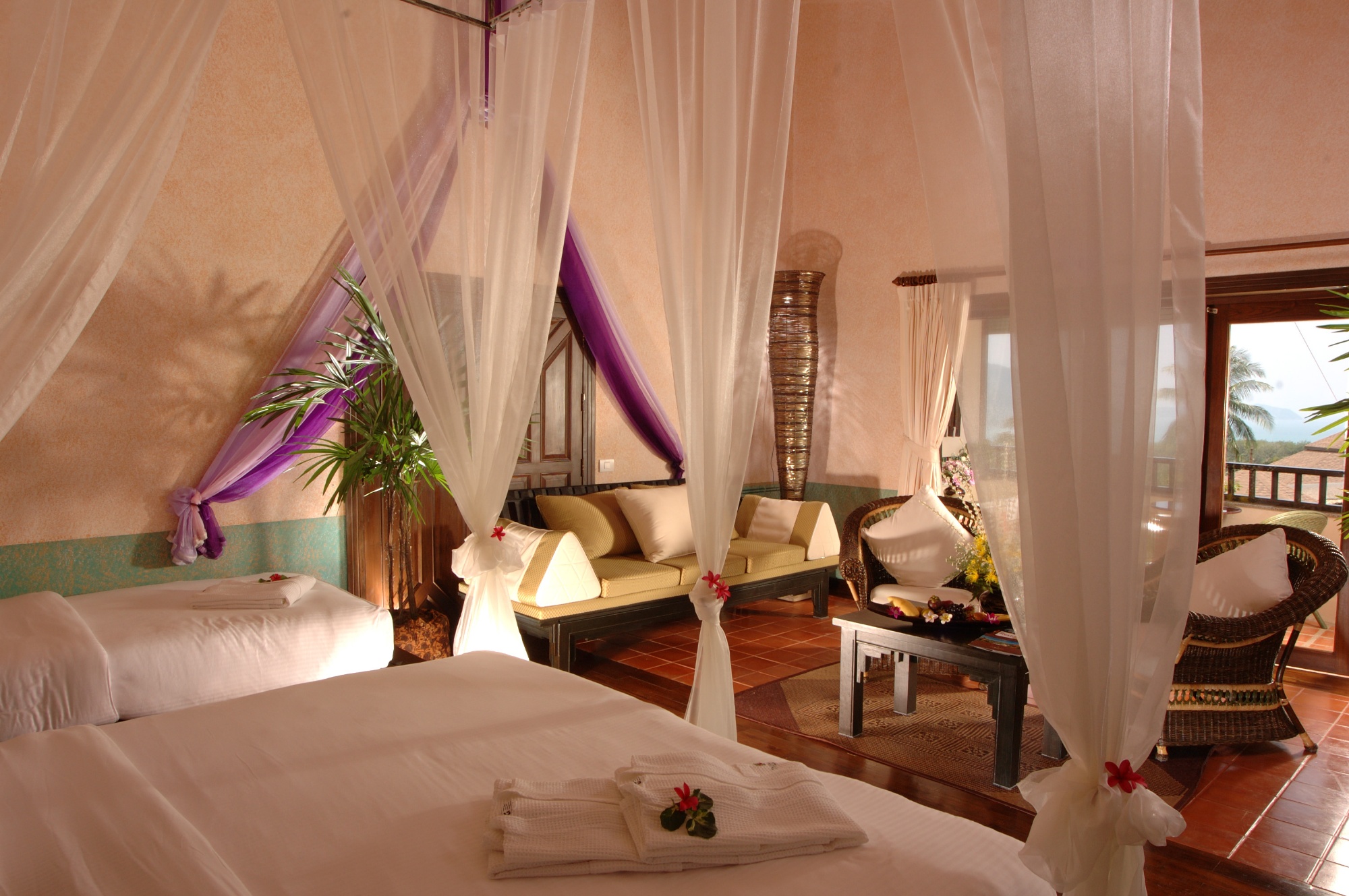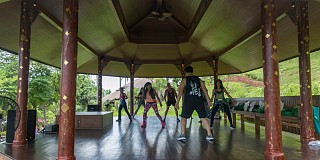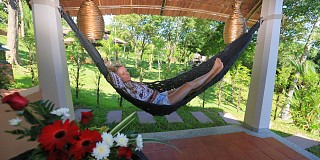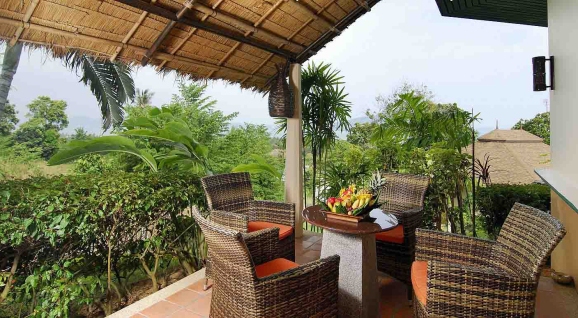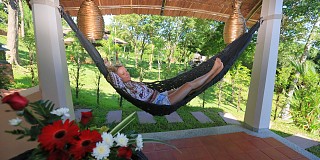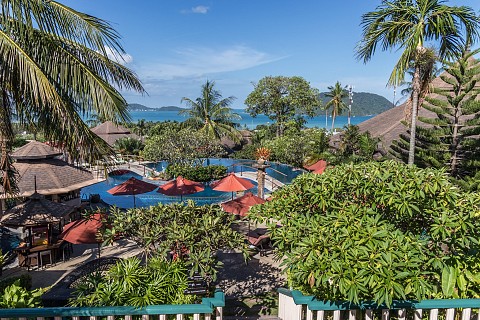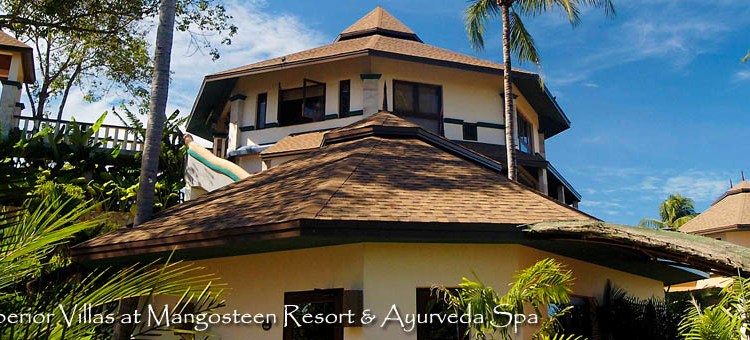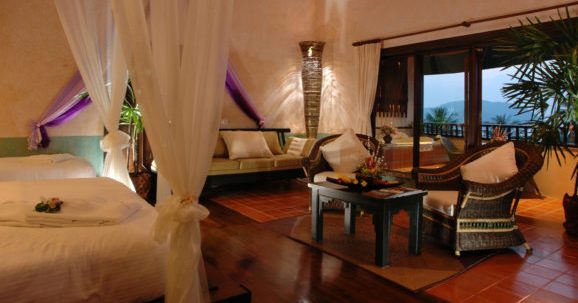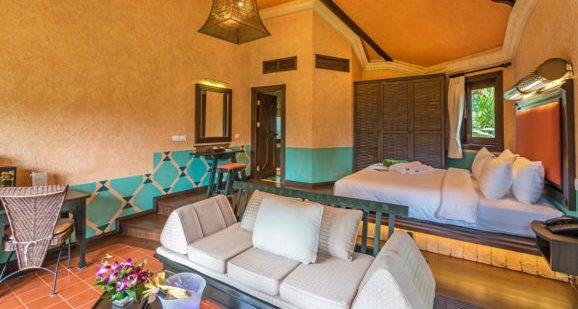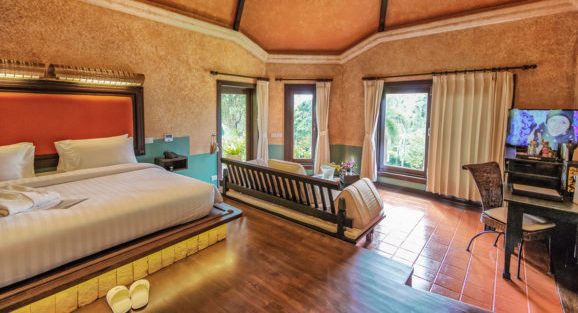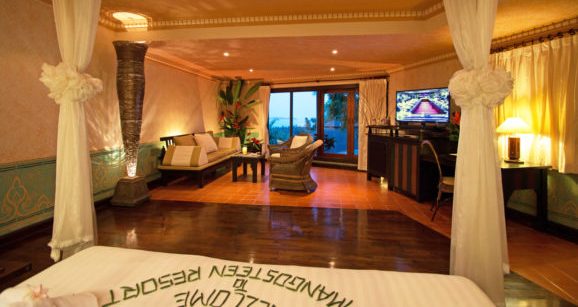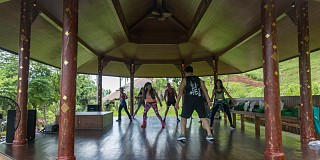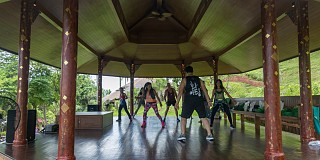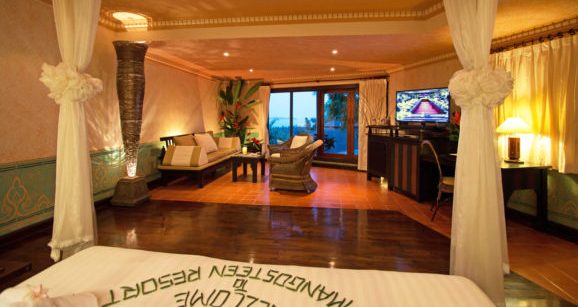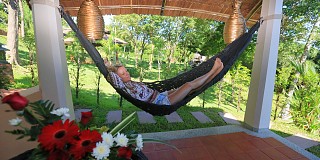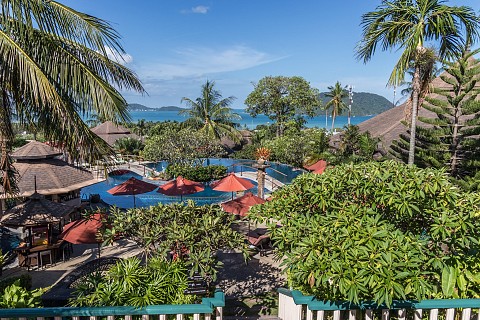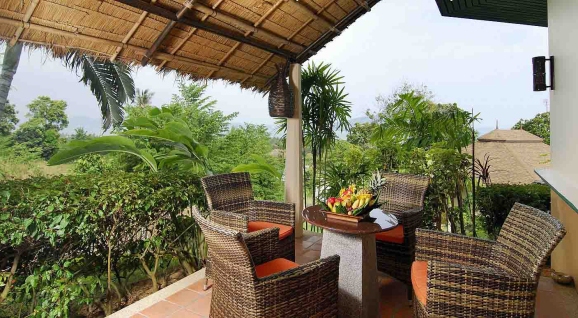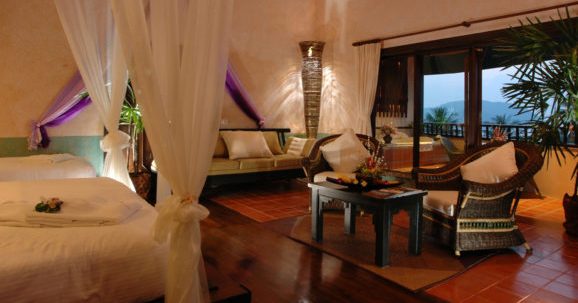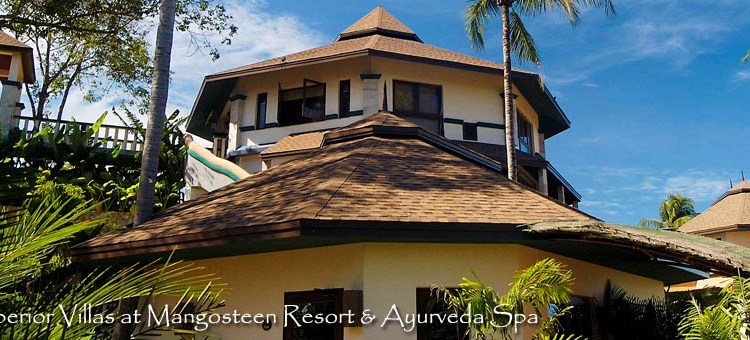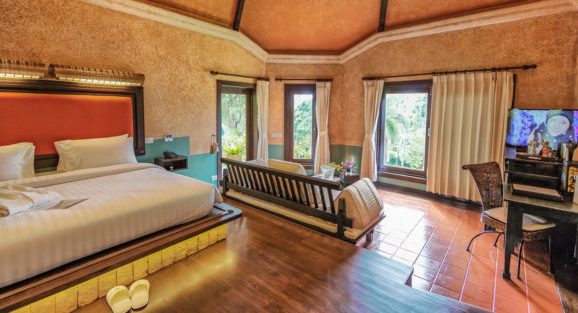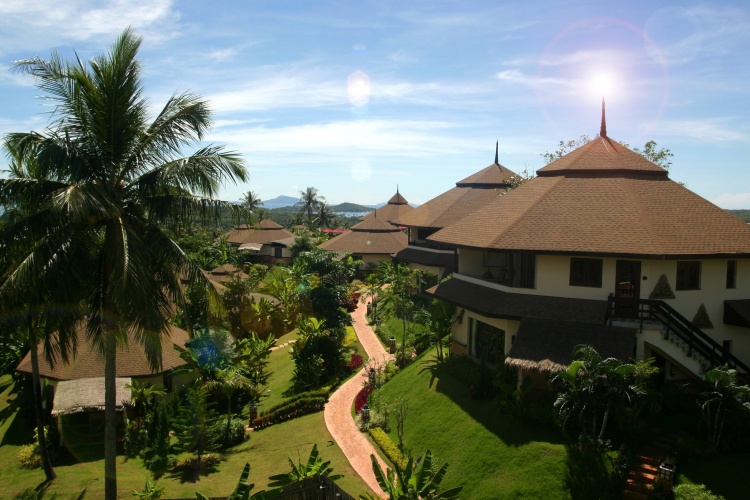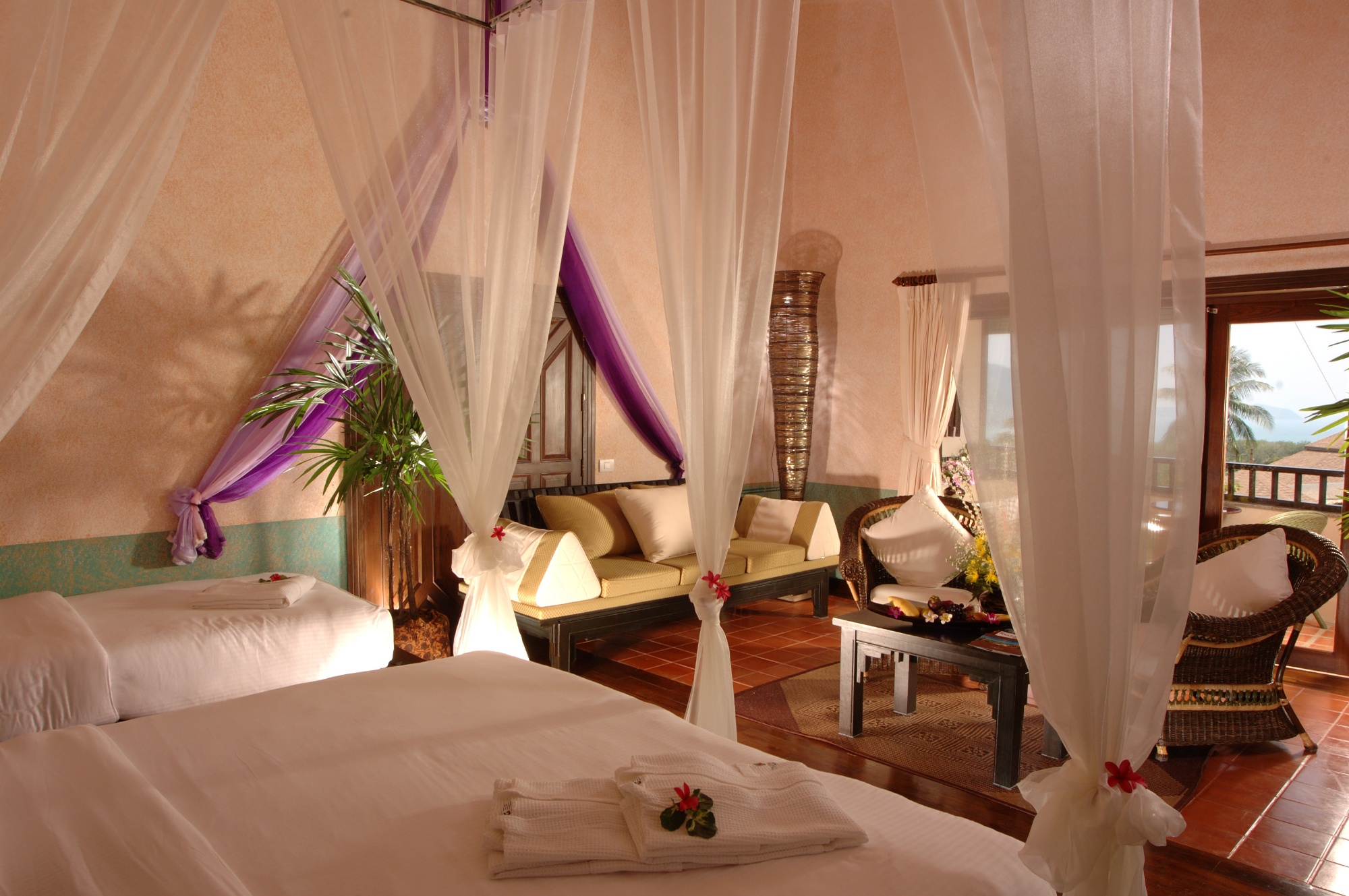 Located on a hilltop on one of Phuket's most prime destination, the Mangosteen Ayurveda & Wellness Resort offers an intrinsic view of the amazing tropical gardens while staying at its luxury villas. Being an adult only resort, there are various accommodation suits like the Family Jacuzzi Suite, Royal Balcony Jacuzzi Villa, Royal Garden Jacuzzi Villa, Deluxe Jacuzzi Villa, Superior Jacuzzi Villa, and the Superior Garden Villa. These exotic villas are designed to enhance the serenity of the wellness retreat, and as such, they have good insulation capabilities that make these villas naturally cool. With the exquisite décor, these wooden furnished villas at Rawai, soothes the eyes with the lush green ambiance, away from the hustle bustle of the city.
Visitors can choose their preferred villa based on the type of Ayurveda and wellness spa which they opt for. Taking a bath in the steaming Jacuzzi tub while nurturing the nature, is indeed a lifetime experience.
---
Food Overview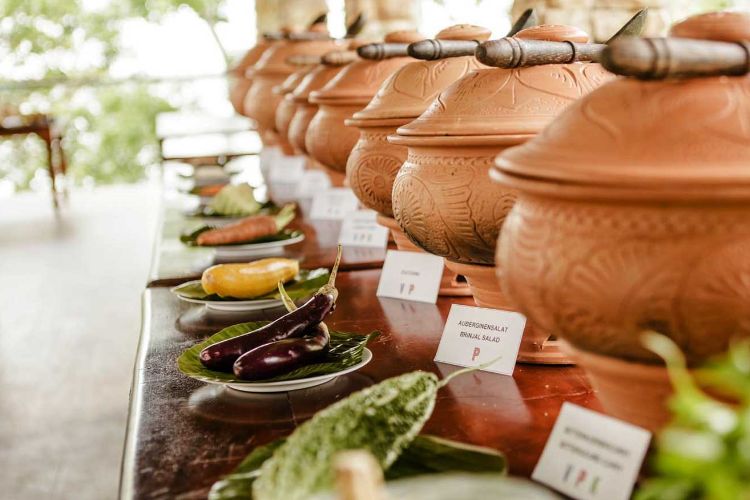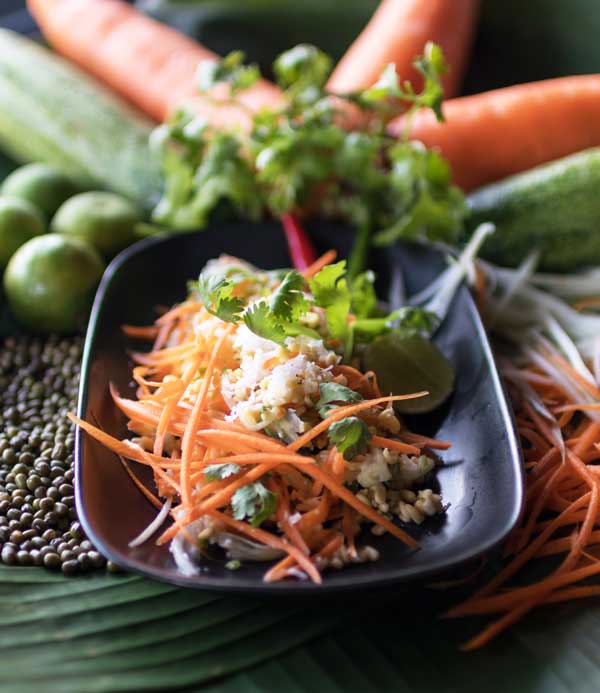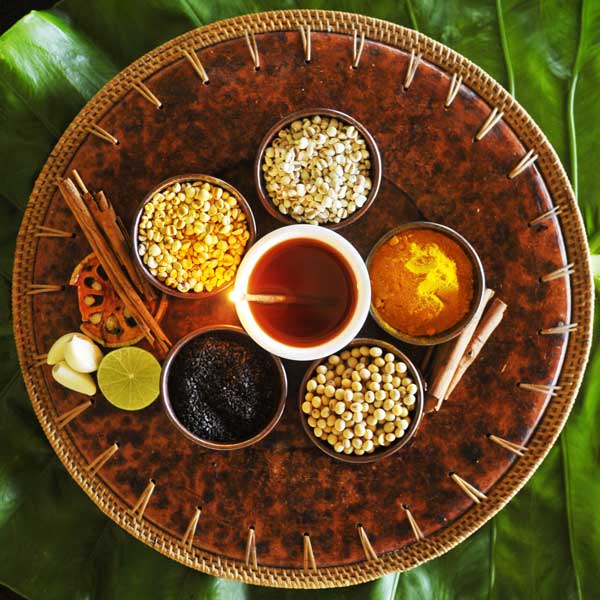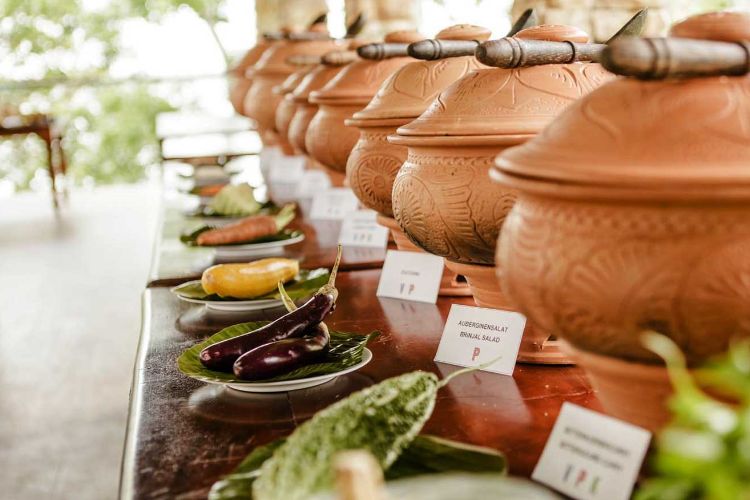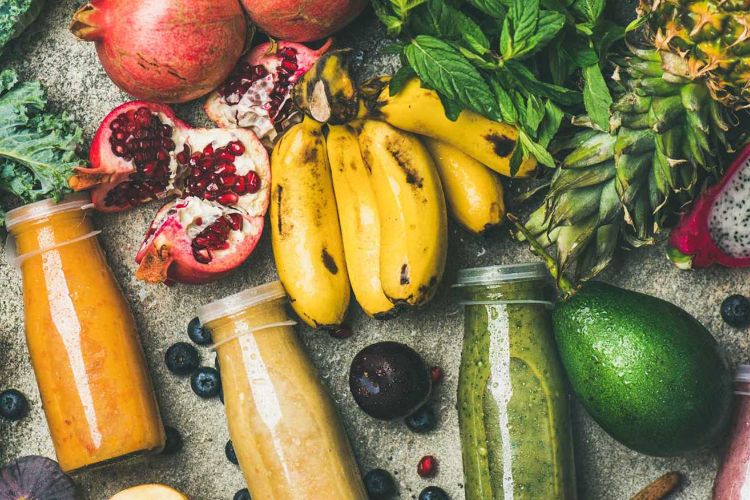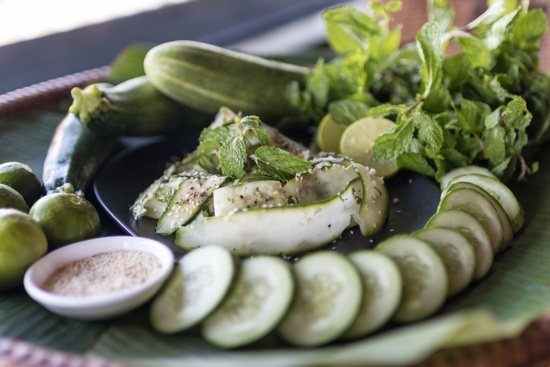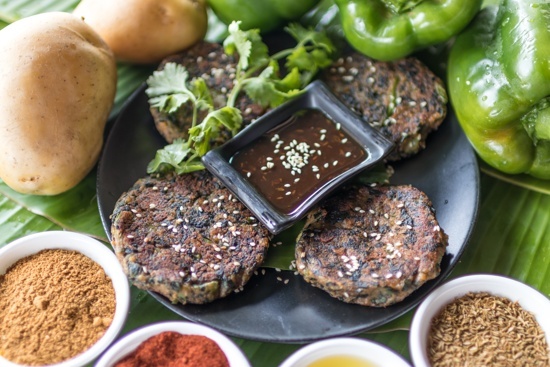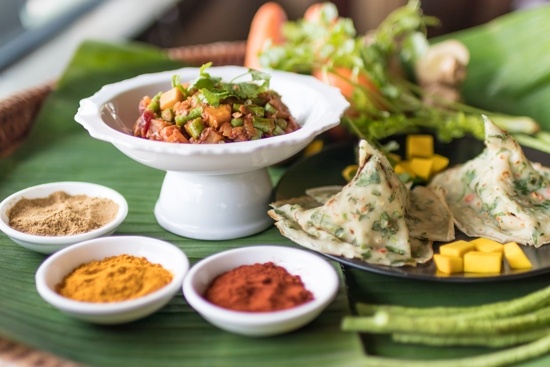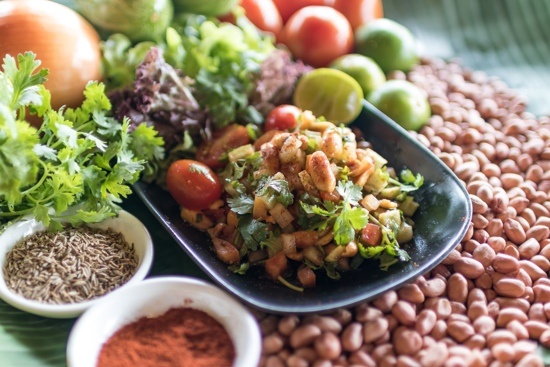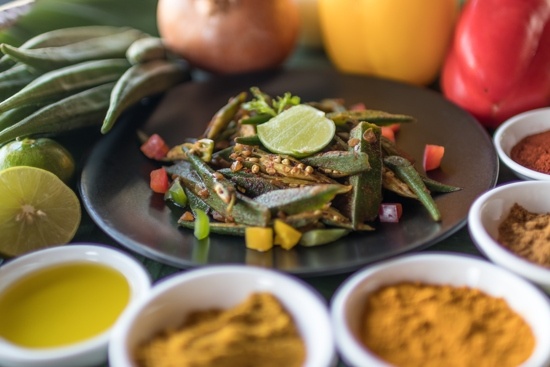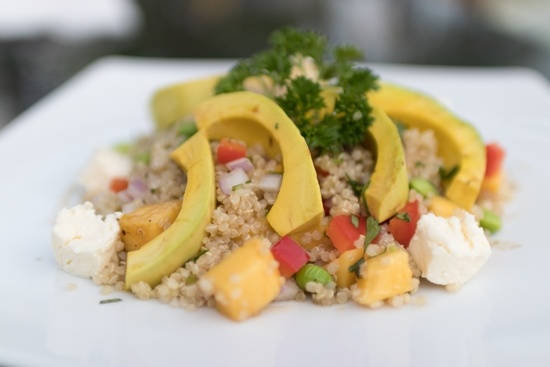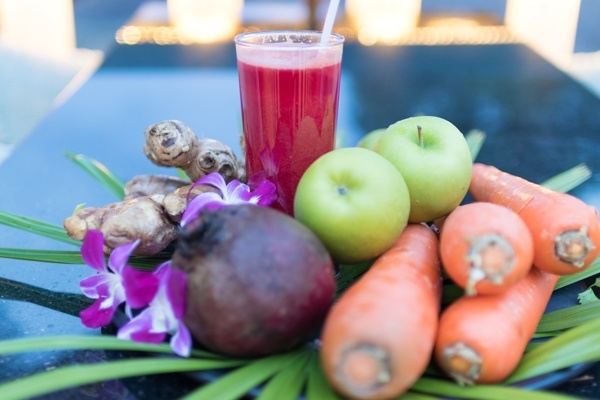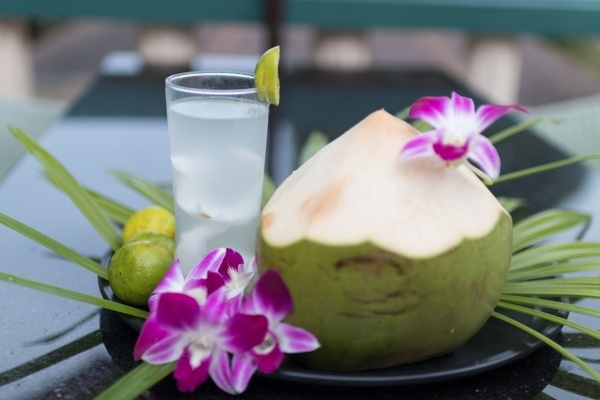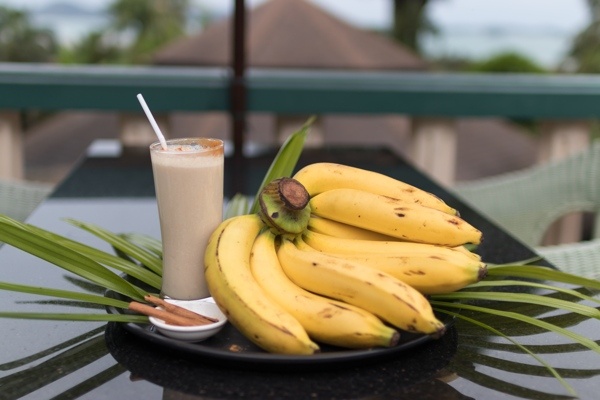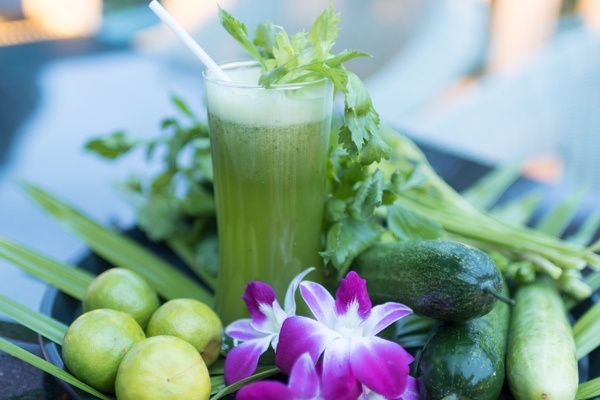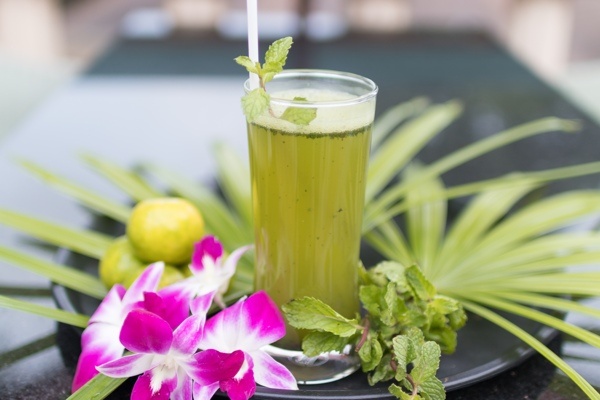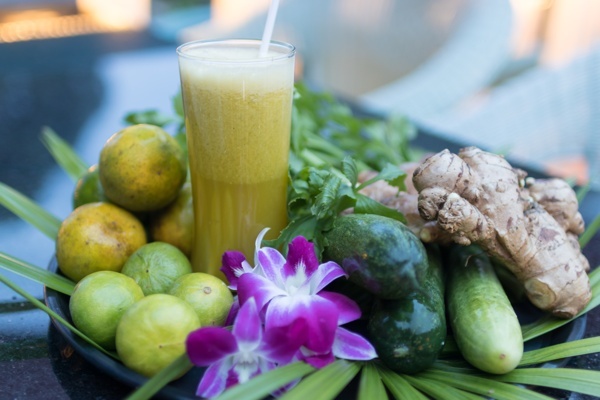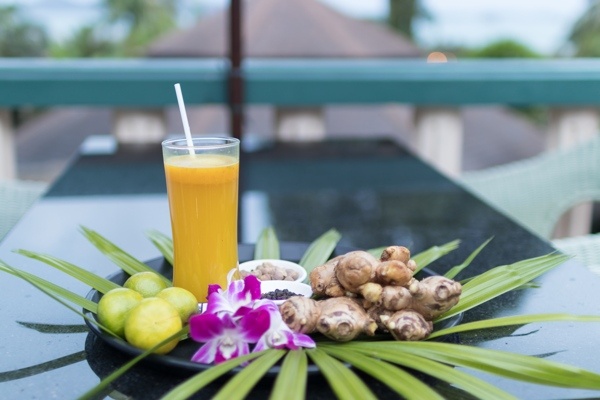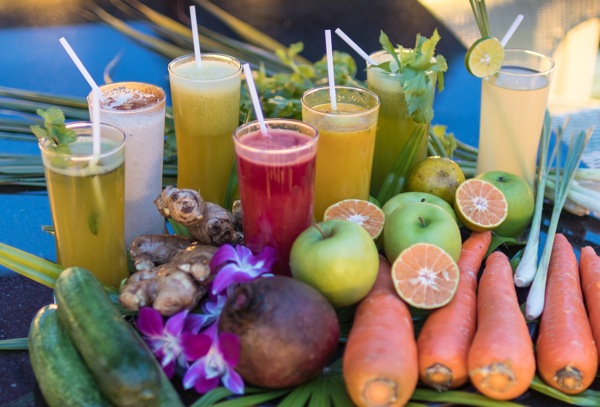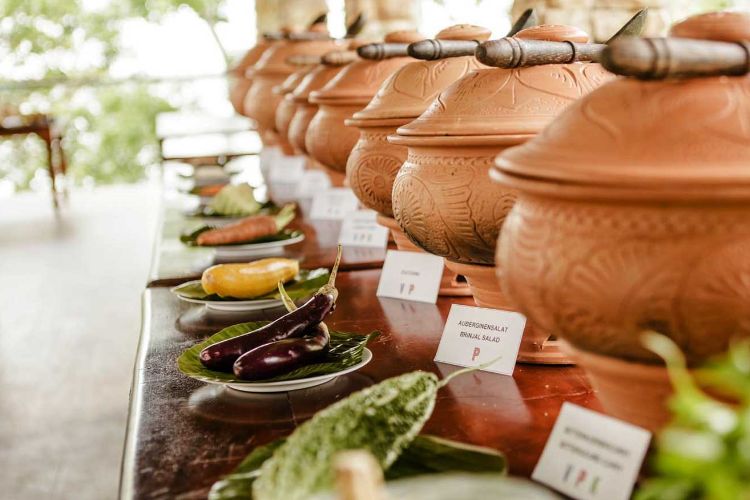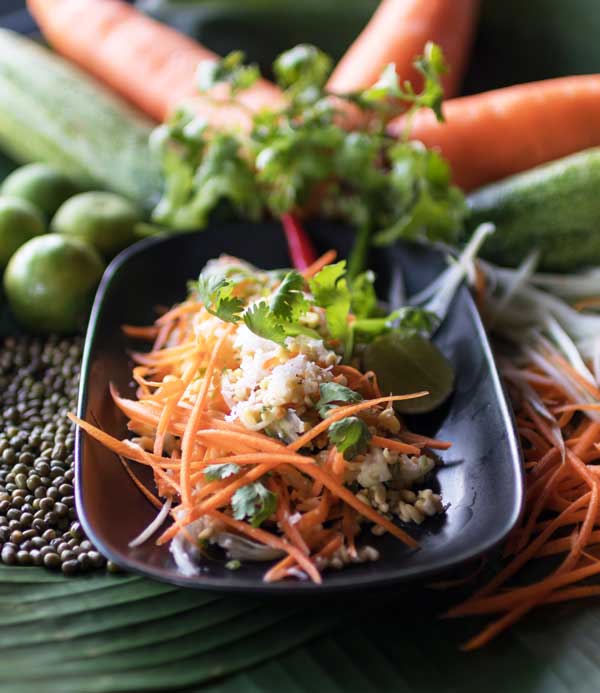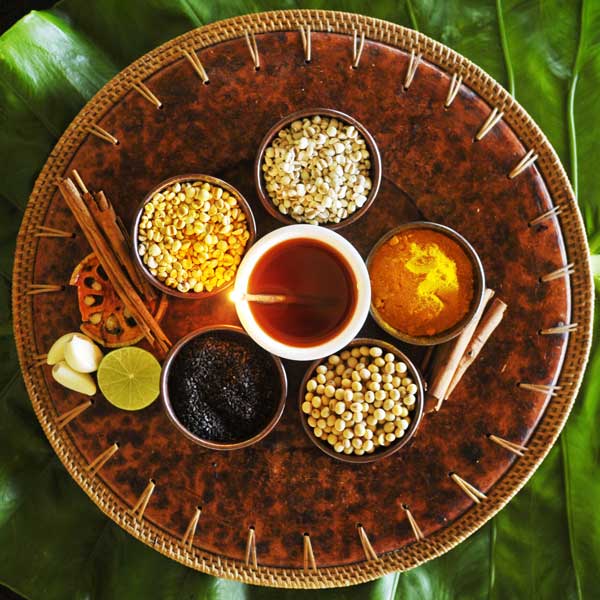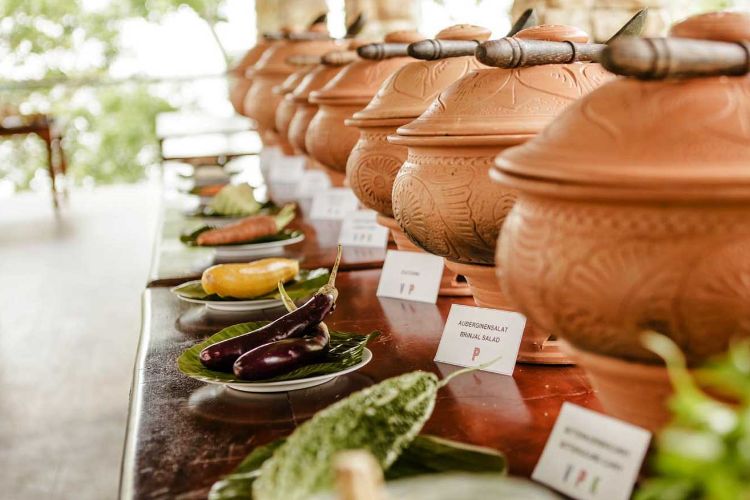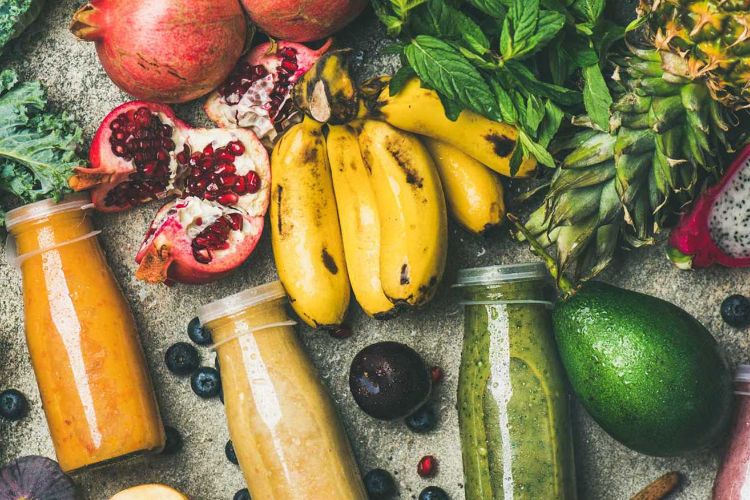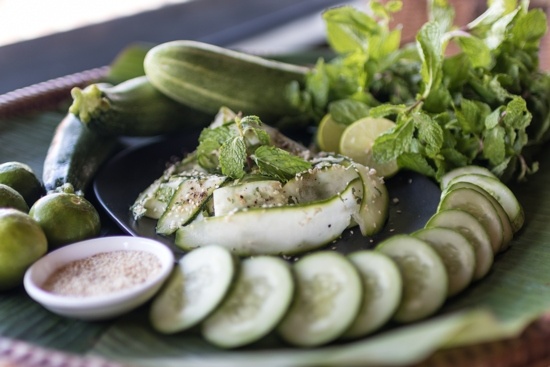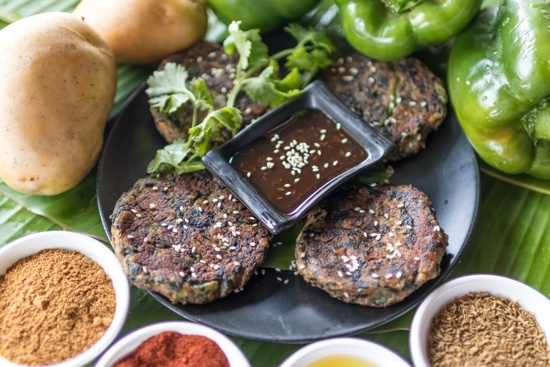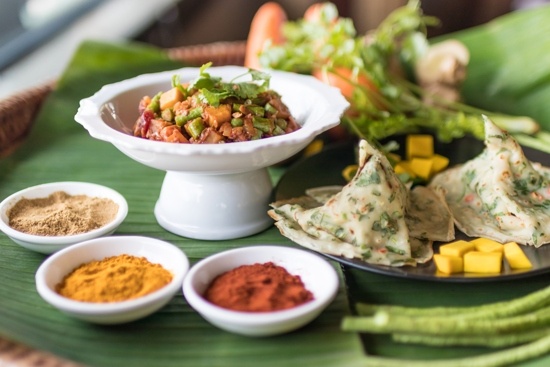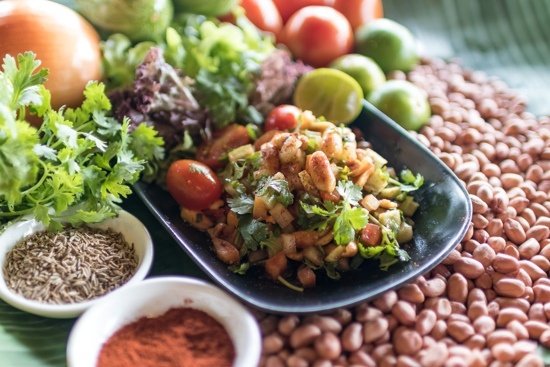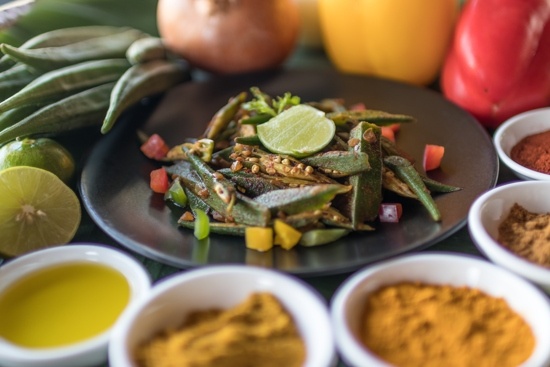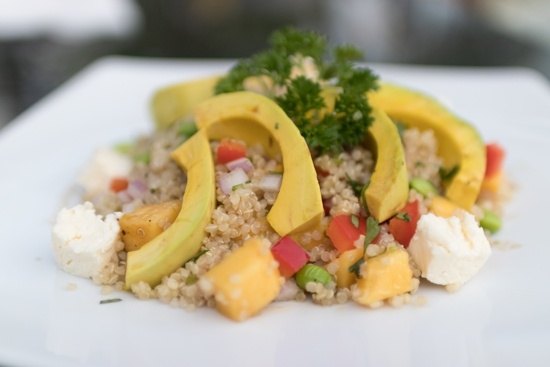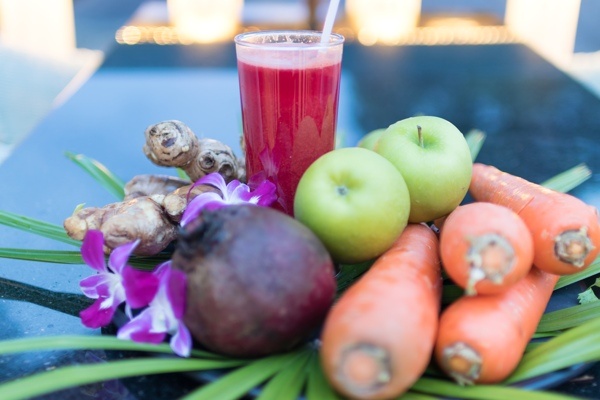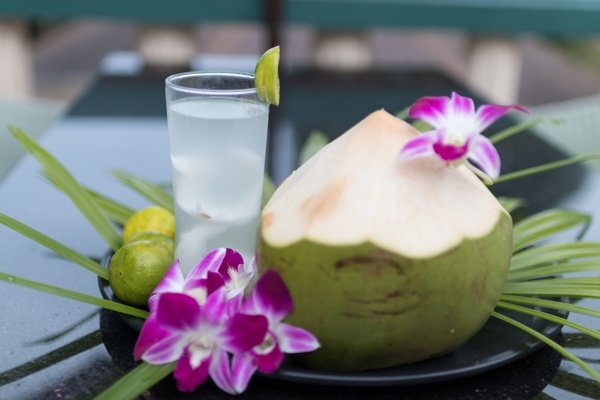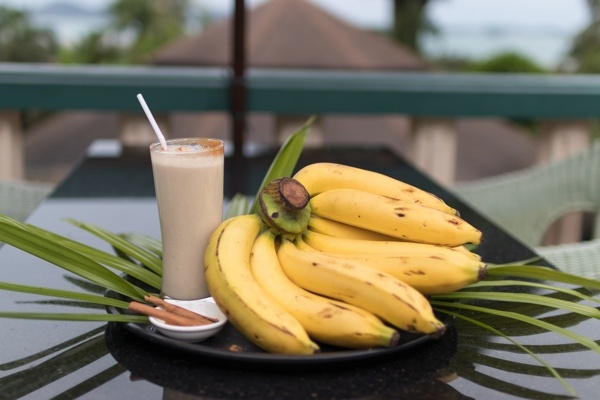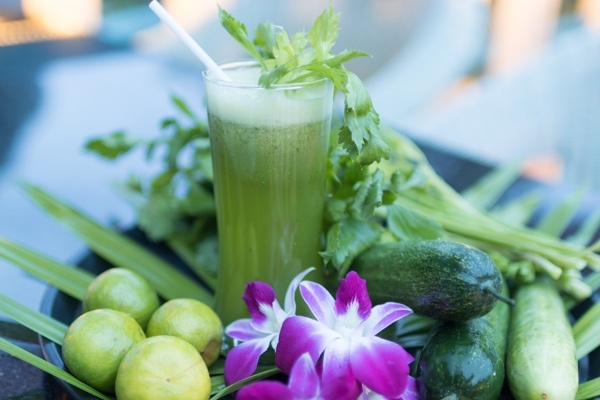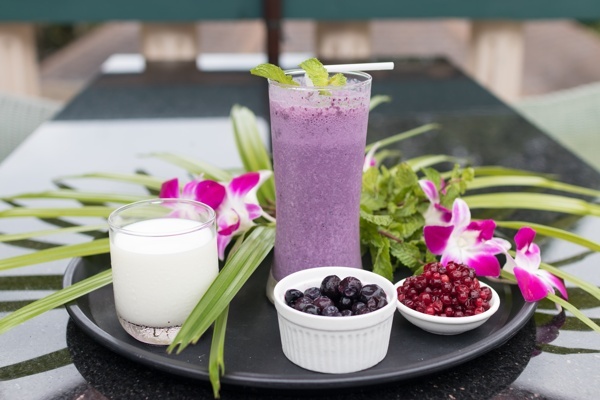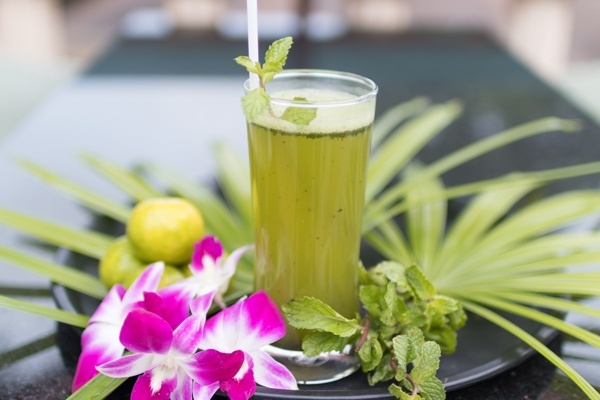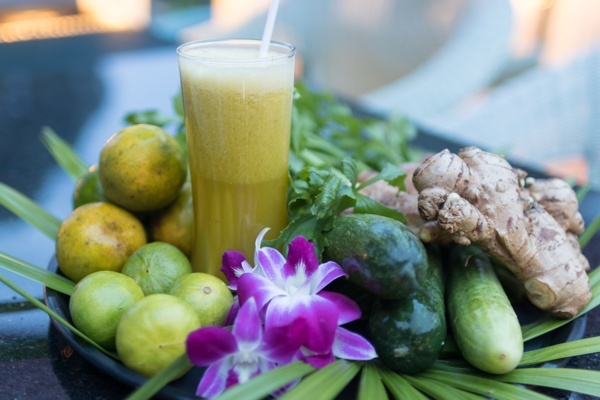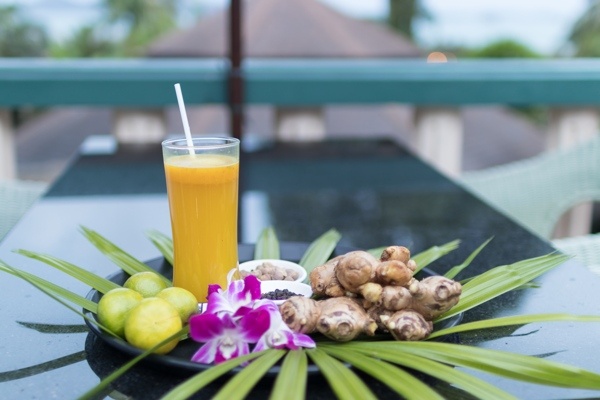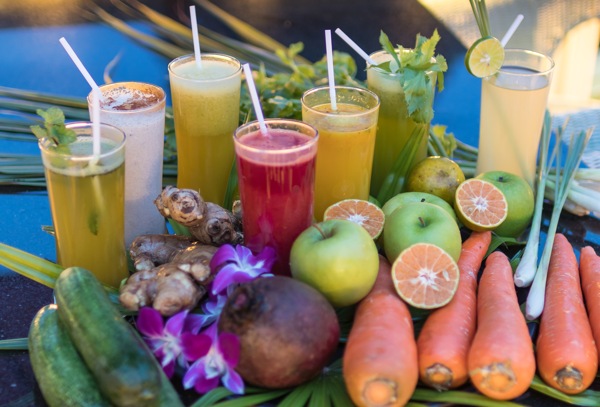 Enjoy the delicatessens of the wine cellar at this Ayurveda resort that offers la carte Mediterranean delights with an authentic taste of Asian cuisine in a refreshing open-air setup. At this wellness retreat, the restaurant offers home-style Thai Cuisine which are prepared freshly. The food here is not just mouth melting; it is healthy and detoxifying because it incorporates healthy drinks along with dishes that have a combination of six tastes which stimulates circulation, alkalizes the body, and purifies the blood for gaining energetic metabolism. Besides, Mangosteen Ayurveda & Wellness Retreat, there is a provision for private dinner arrangement at the underground, cozy wine cellar. One must eat the signature dishes like Khai Look Khae, Phla Goong, Hor Mok Poo, and the traditional Thai Beef Skewer, which are served here. The restaurant is remarkable for the authentic Asian herbs and spice that it uses, which are fresh, organic, and healthy.
---
What is Included
7 Nights Accommodation

3 Vegetarian Satvik Meals Daily

Ayurvedic Doctor Consultation

Ayurvedic Massages Daily

Yoga & Meditation Classes Daily
---
What is not Included
Pickup and Drop
Flights and Visas
Personal Expenses
---
Cancellation Policy
Refundable before 30 days of arrival.
---