6, 8, 11 and 15 Days Total Body Re-Balancing Retreat in Goa, India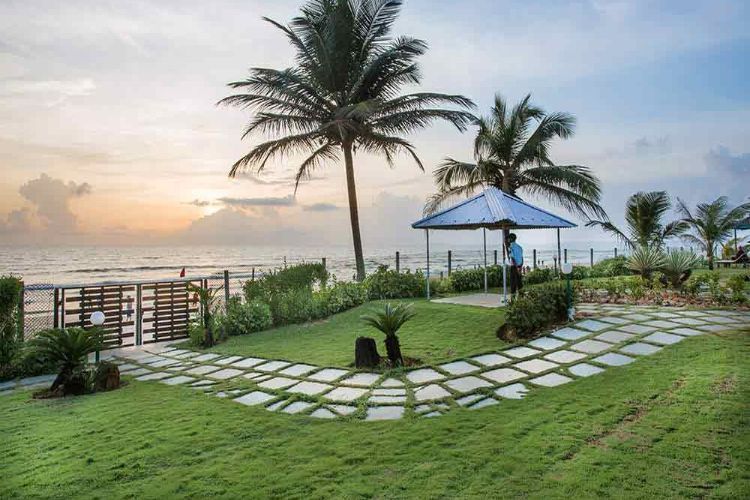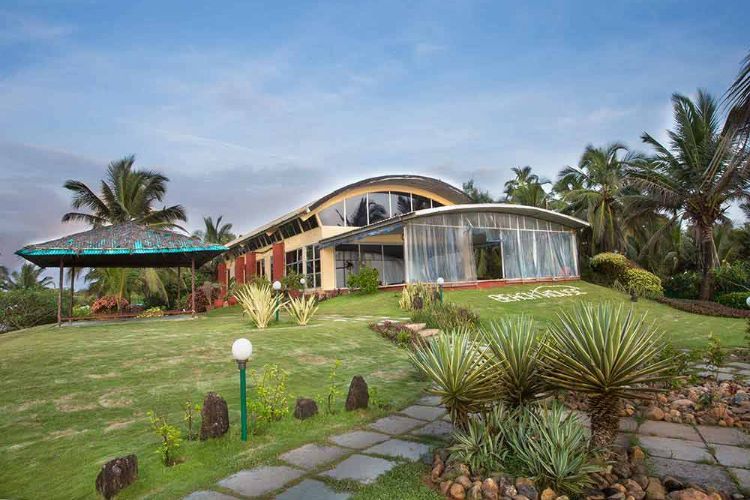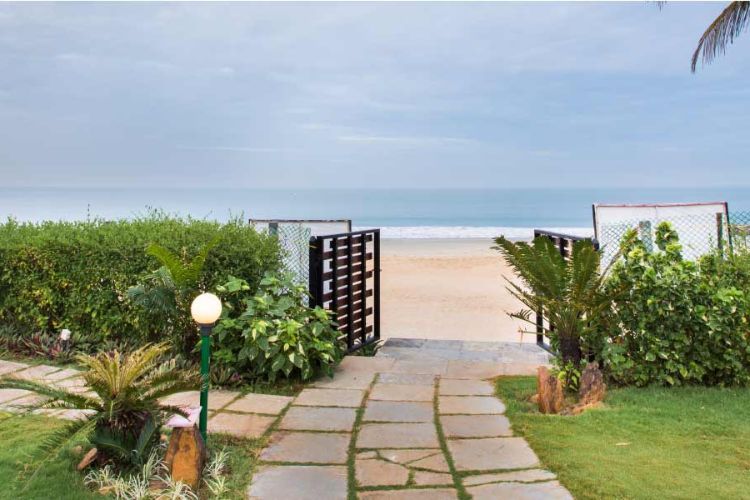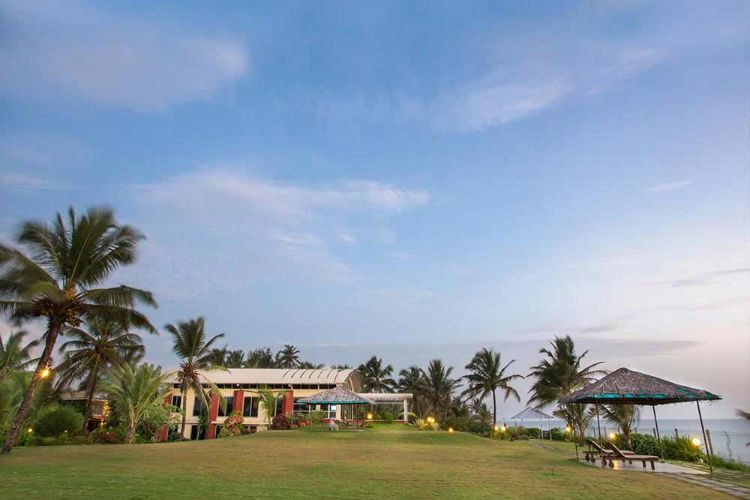 Show All
The Villa Duplex Suite is one of the most superior rooms offering you a ground level comfortable lounging area with mini dining and upper le...
Total for
Valued up to $1,990
The Villa Junior Suites are located on the upper floor with beautiful views overlooking the lush gardens of the Beach House. The Beach House...
Total for
Valued up to $3,180
Experience Overview
5 Nights Total Body Re-Balancing Retreat is conducted by the Beach House Goa. This wellness retreat focuses on restoring and rejuvenating a tired body, tense mind and weary soul by balancing the Three Chakras of Life: The Physical, Psychological and the Physiological. Some more details of what you might experience at this wellness retreat are as follows :
Signature 360 degree screening and assessment process

Educational Talks, Presentations, Workshops and Informal Group Sessions

Daily Yoga and Guided Meditation Session

Daily Course of over 33 Combining Natural and Ayurvedic Products and Supplements

Daily Personalised Nutritionally Balanced Vegetarian Meal Plans

Two Daily Sessions of Colon Cleansing

A Personal Diet and Nutrition Consultation and Personalised Planning

Life Coaching, Goal Setting

An Exclusive One-to-One Session of NLP (Neuro-Linguistic Programming) / Hypnotherapy
Experience Details
The Total Body Rebalance Retreat is ideal for anyone who is stressed out emotionally and physically and needs to take a break from their day to day life and invest some time in them-selves. It is also suitable for anyone suffering from a wide range of health disorders including weight issues, high cholesterol, diabetes, PCOS, menstruation problems, cardio-vascular issues, arthritis, skin problems and stress-related disorders. This program is a Juice and Broth Fasting cleanse that focuses on not just removing toxins from the body but replenishing with the necessary nutrients the body needs to repair and rejuvenate cells, tissues and organs, whilst providing you with the rest and relaxation needed to allow your body and mind to heal.
After only a few days you will notice the truly magical effects of the retreat, as many have already experienced! Your skin will glow with radiance, your hair will shine with vitality and your mind will be clearer and completely at ease! We provide you with the right environment, support, education and the tools to lead you onto the path to complete wellness! The Beach House is the perfect location to relax, unwind and enjoy the full benefits of this unique program. With twice daily spa treatments and all your 1-1 consultations included in the package you will finish the retreat feeling fully pampered and lighter in both mind and body.
At the start of the retreat we will run a series of assessments for our Signature 360˚ Screening Process which will include:
Personal and Medical Assessment
Doctors Consultation and Assessment
Dental Consulting and Prophylaxis (Checkup, Cleaning and Polishing)
Body Composition Analysis (BMI, Body Fat, Subcutaneous Fat, Visceral Fat, Muscle Mass, biological age assessment)
Body Measurements Assessment
Vital Signs Assessment (Blood Pressure, Pulse Rate, Respiration Rate)
Ayurvedic assessment including diagnosis and Body Constitution Profile (Pitta, Vatta, Kapha)
Comprehensive Urine and Stool Analysis
Blood Test, Lipid Profile (Cholesterol), Complete Blood Count, Liver Function Test, Blood Type*
pH Balance
Bone Mineral Density (BMD) Assessment – Tscore (Calcium Density of Bones), Zscore (Deviation from your age, gender and race), BQI (Stiffness Index)
3 Chakras (Physical, Physiological and Psychological) Assessment
* All tests are conducted by an external medical laboratory which is duly licensed by competent authorities in India
Who should participate in the Retreat
Anyone Who:
Is experiencing Specific Health Issues
Wishes to break from Unhealthy Eating Habits
Feels the Need to Break from Everyday Life
Has Weight Related Issues
Feels Stressed or Overworked
Affected By City Living (high stress, long working hours, pollution, late nights)
Experiences Emotional Turmoil (irritability, anger, frustration, depression, and sadness)
Is Seeking Inner Peace and Happiness
Or anyone suffering from:
IBS and Any Digestive Problems
Weight Gain
Skin Problems Such As Acne, Psoriasis and Eczema
Lifestyle (Alcohol, Toxic Exposure, Unhealthy Eating, High Stress)
Pre Menstrual Tension and Mood Swings
Headaches or Migraines
Stiff, Aching Joints and Muscles
Susceptibility to Cold, Flu or Any Infections
Respiratory Difficulties
Addictions (Cigarettes, Alcohol, Gambling etc)
Allergies or Intolerances
Low Energy and Fatigue
Depression and Anxiety
Restlessness and Irritability
Poor Quality Sleep and Insomnia
Poor Concentration or Memory
Fertility Problems
Coated Tongue, Bad Breath or Body Odour
Gastric Disturbance Including Bloating, Indigestion, Heartburn, Acidity
Hair & Nail Loss
Feelings of Despair or Lack of Purpose
Loss or Bereavement
Trauma
Fears and Phobias
Personal Relationship Problems
Emotional Issues
Just Need to Simply Take a Break
**You cannot do a Total Body Rebalance Retreat if you are Pregnant or if you have Type 1 Diabetes. Also anyone with chronic or heavily medicated conditions may be asked to supply a doctor's letter verifying that they are fit to come on a retreat.
Sanda Retreats is an international brand well known for its customized all-inclusive wellness programs. Sanda Retreat's signature wellness property – The Beach House Goa is situated on the secluded beautiful sands of Sernabatim Beach and offers a range of innovative and all-inclusive wellness programmes with a unique opportunity for total rejuvenation. The Beach House Goa is a holistic residential Health Services Centre comprising of a Ayurveda medical Clinic and resident recuperation facility along with an Ayurveda School and a Yoga Centre.
All meals served are pure vegetarian and exclude meat, fish and egg
Vegan, Gluten & Lactose-free options are available upon request
Message Sent Successfully..