200Hrs Hatha Yoga Teacher Training in Mysore, India
---
Experience Overview
Beautifully located in the enchanting city of Mysore, AyurYoga offers an intensive 1 month/ 200 hour hatha yoga teaching training. Exclusively designed for experienced yogis practicing regularly for 2 years or more. This Yoga Alliance accredited course expertly combines the elements of philosophy, meditation, breathing and awareness with the traditional practice of yoga.
AyurYoga promises small groups of 20-30 students with a minimum of 5-6 teachers to ensure an exceptional practical and educational experience. With over 8 years of teacher training experience and more than 1000 international graduates, AyurYoga provides the perfect environment to focus on all spiritual aspects of yoga, as well as teaching practice.
Discover divine peace and purpose of life with an outstanding curriculum taught by highly trained, recognised teachers. Expand understanding and cultivate knowledge with a carefully selected array of workshops including methodology, yoga anatomy and ayurveda, philosophy and ethics and technique training. Perfect yoga practice and learn how to teach sacred asanas, pranayamas and kriyas. Physical yoga practice is perfectly complemented by teachings on chanting, mantra and meditation as well as integrating all important teaching skills. The AyurYoga teacher training combines five learning modules over 30 days with ongoing assessments to provide all the skills required by a professional yoga teacher.
On completion of the course, AyurYoga proudly presents students with a professional 200 hours Yoga Teacher Certification diploma, internationally recognised by the highly respected Yoga Alliance. After the course, teacher support is available to guide yogis to a life of international yoga teaching.
---
Experience Highlights
200hrs certified Yoga teacher training course
30 Days Accommodation
3 Ayurvedic Vegetarian Meals Daily
All course Material books and Manuals
New Yoga Mat
Neti Pot
1 GB complimentary Wi Fi
Yoga Alliance Certification
Evening Walks/meditation/mantra chanting/video shows
---
Group Size
The maximum size of the group is 25
---
---
---
Schedule
06:00 – 06:40 am: Meditation
06:40 – 07:00 am: Neti Practice & Kriyas
07:00 – 09:00 am: Asanas & Pranayamas
09:00 – 10:30 am: Brunch
10:30 – 12:30 pm: Yoga in Big Picture/ Yoga Anatomy
12:30 – 02:00 pm: Free Time/ Private Coaching
01:30 – 02:30 pm: Fruit and Snack Lunch
02:30 – 04:30 pm: Yoga Sutras / Ayurveda
04:30 – 07:00 pm: Yoga Anatomy Workshops / Teaching Practice
07:00 – 08:00 pm: Dinner
08:00 – 09:00 pm: Video Shows on Chanting (optional) on 3 nights a week
10:00 pm – 10:00 am: Silence / Self-Reflection
This time table is subject to change as per weather conditions. Classes are held 6 days a week. The 7th day is for optional Day-Trips.
---
Amenities
---
About the center
AyurYoga Eco Ashram Mysore India
AyurYoga Eco Ashram is a retreat centre located in the village of JP Hundi, 40 kilometres from the city of Mysore in the heart of South India. The ashram is surrounded by green hills, agricultural fields and it features stunning views of the Kabini river valley. The climate is moderate all year round and the ambience is tranquil and peaceful.
This yoga retreat centre features eco-friendly buildings to blend in with nature as much as possible and the property is home to 18 acres of fertile lands used for permaculture and their organic gardens.
AyurYoga Eco Ashram is a non-profit organization, founded by Krishna Chaitanya, a native Indian spiritual seeker and yoga teacher who also teaches at his retreat centre. The centre is home to beautiful yoga halls located in the fields and by the riverside. There are meditation places, there is an Ayurvedic clinic and there is a boutique shop to buy organic toiletries, yoga wear, Ayurvedic medicine and such.
AyurYoga Eco Ashram is free from religion and guru's, it is all about ancient yogic wisdom, yoga as a way of life and finding one's own way with the help of unbiased yoga teachers and volunteers.AyurYoga Eco Ashram is a beautiful place with beautiful people and they offer great yoga retreats for beginners, intermediate and advanced yogis and yoginis.
---
Accommodation Overview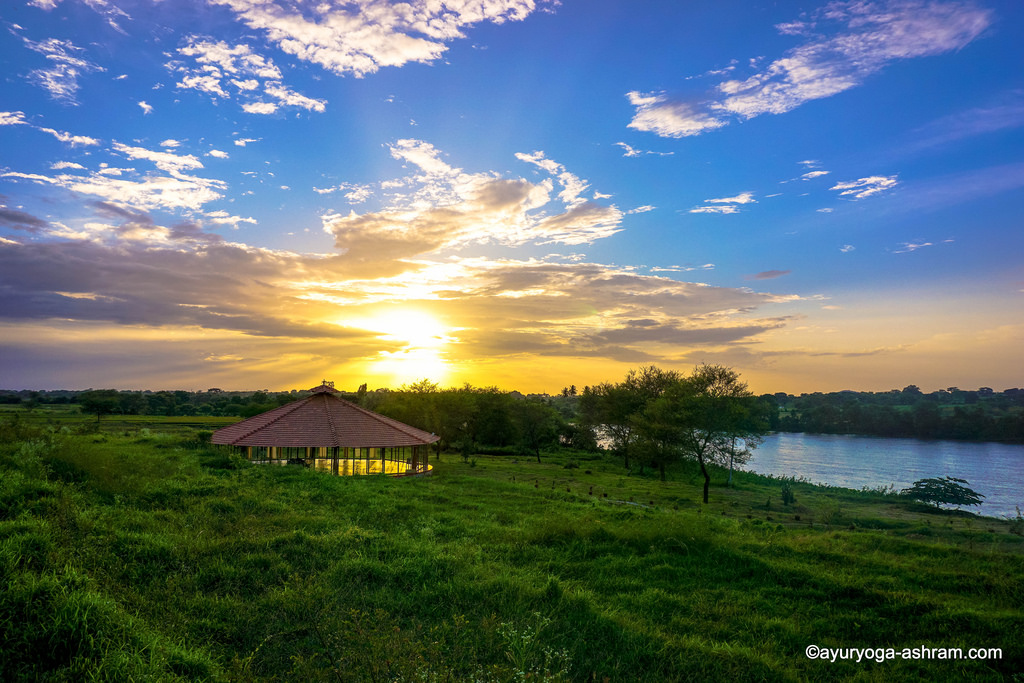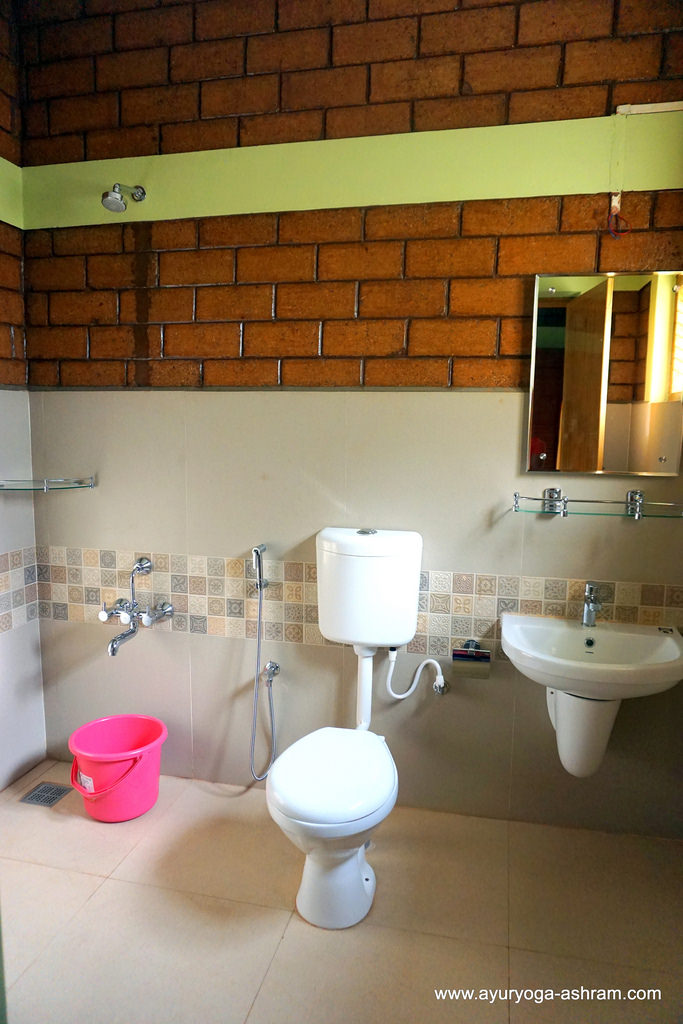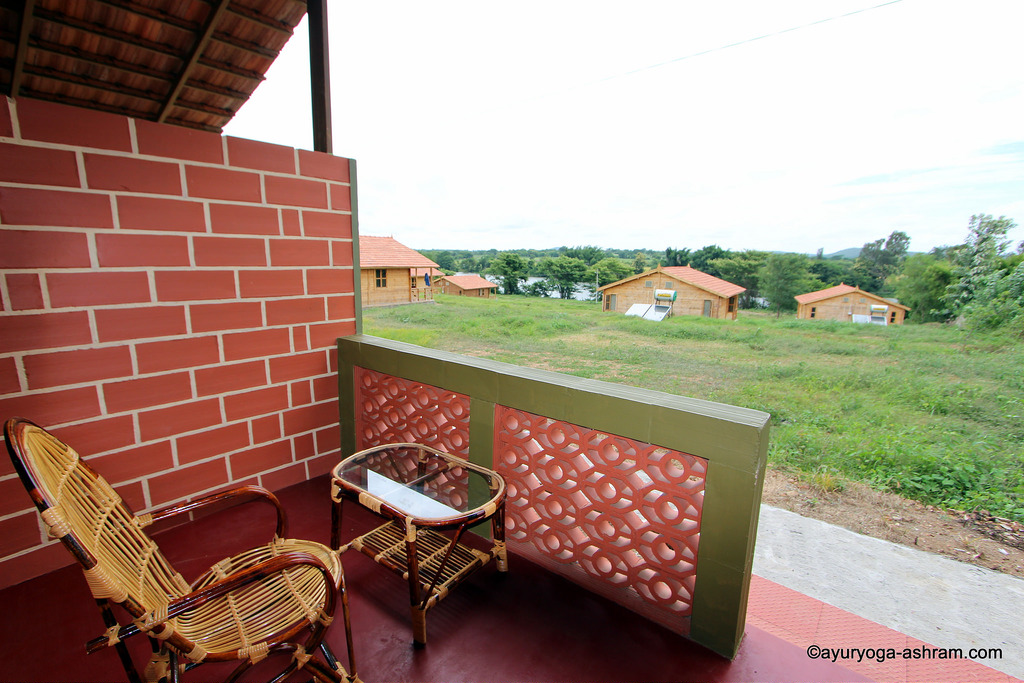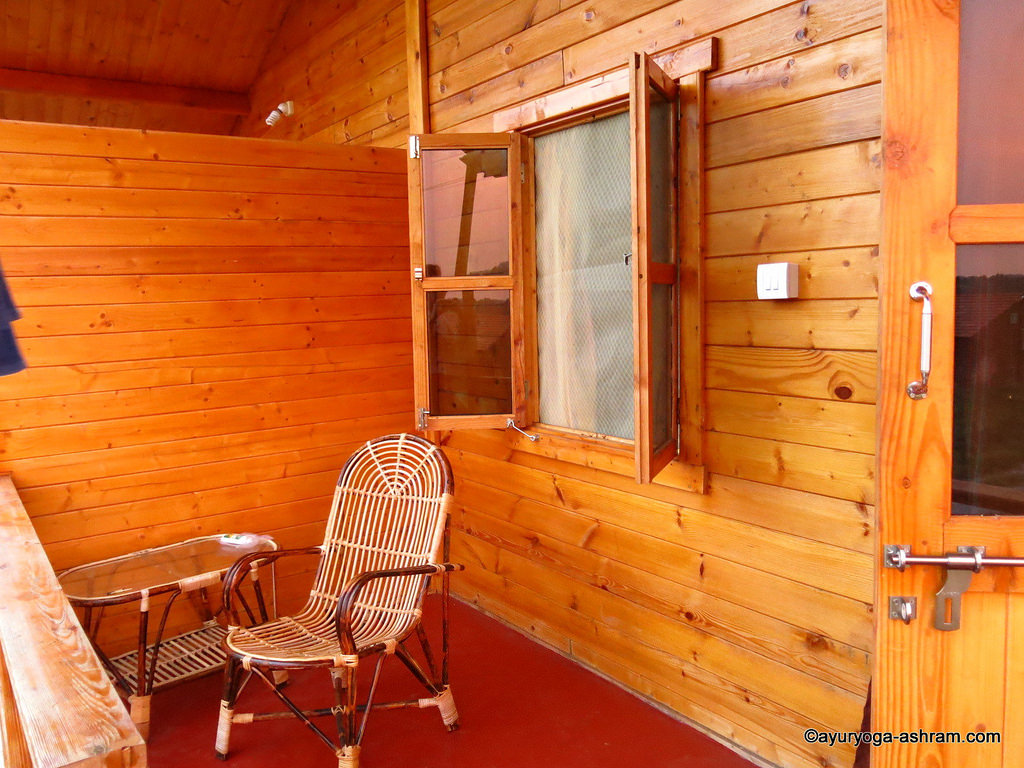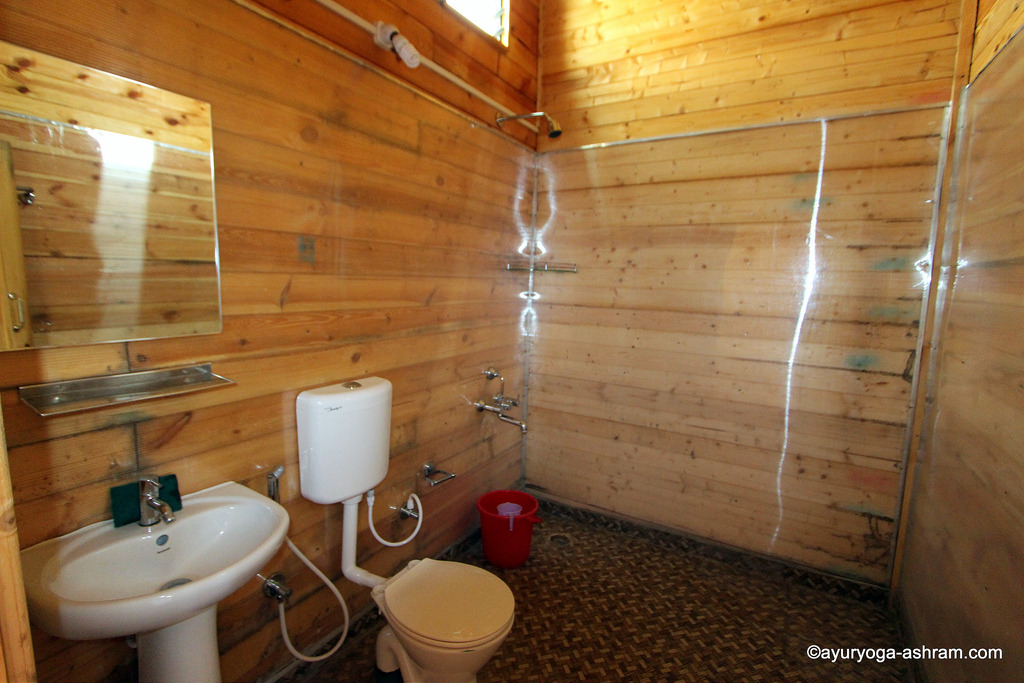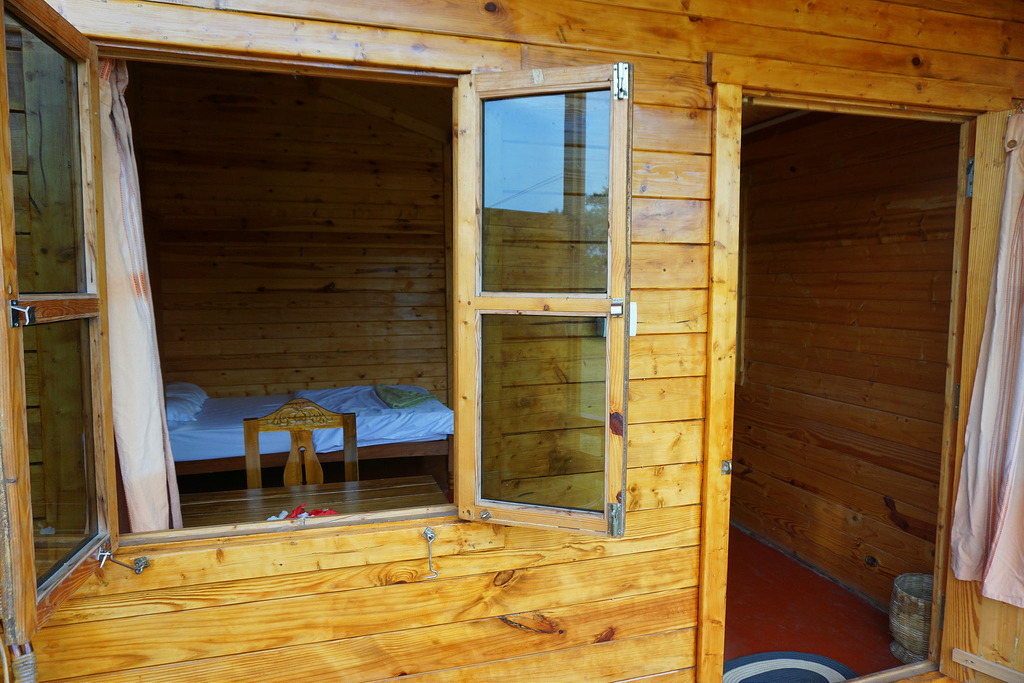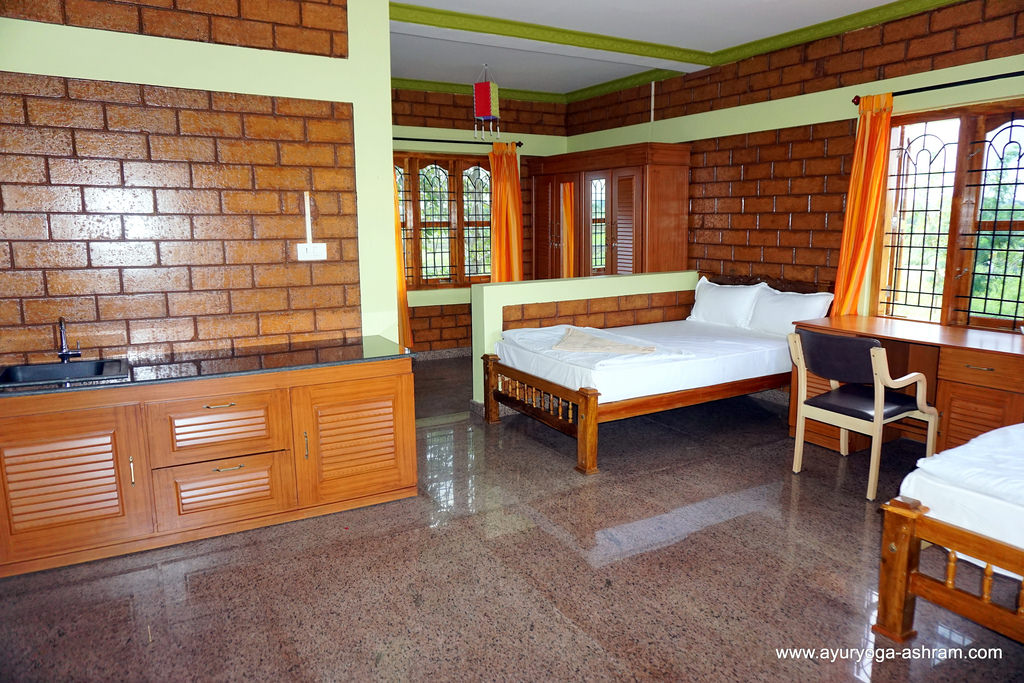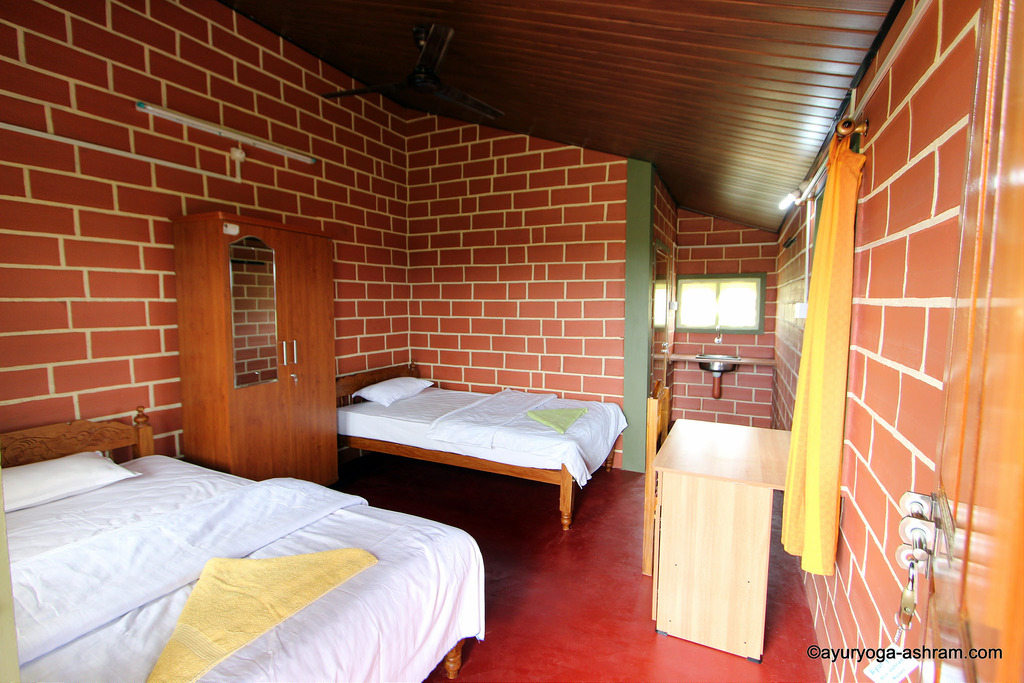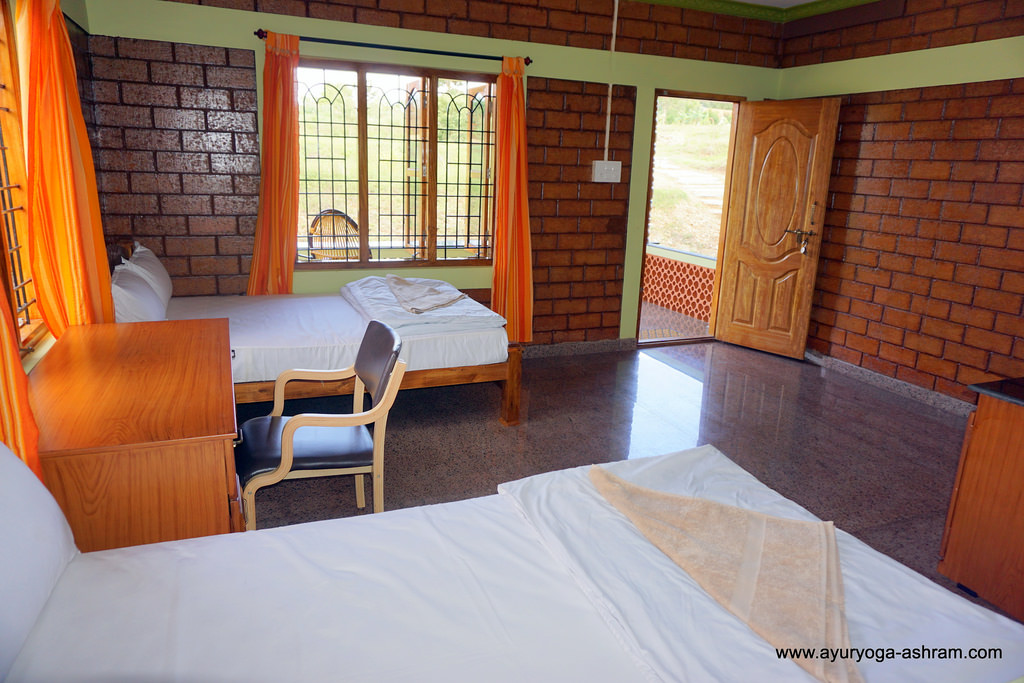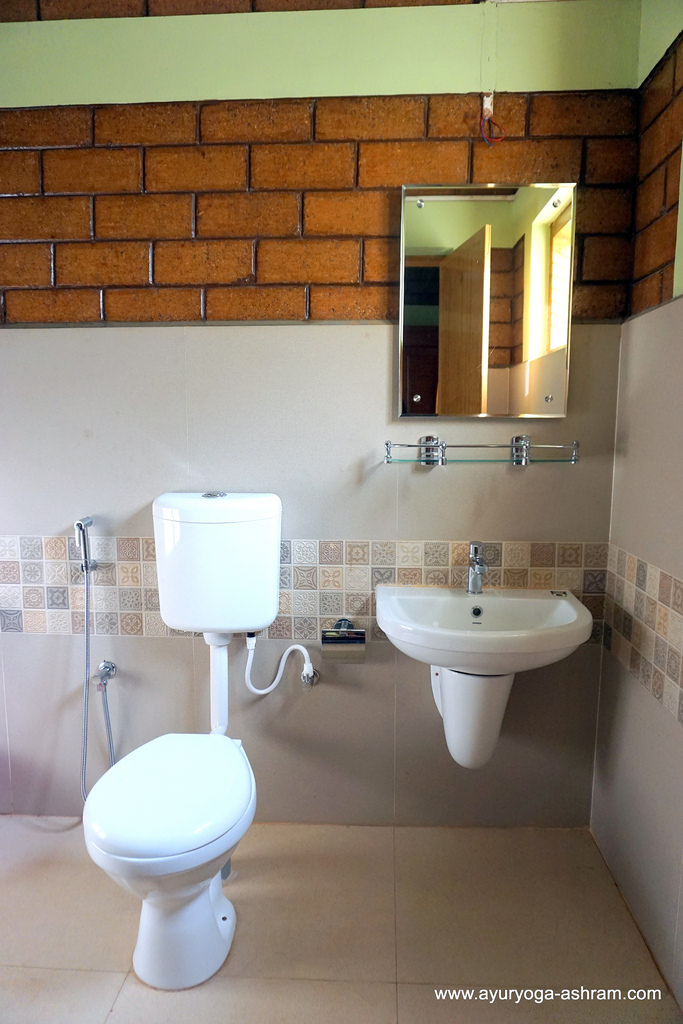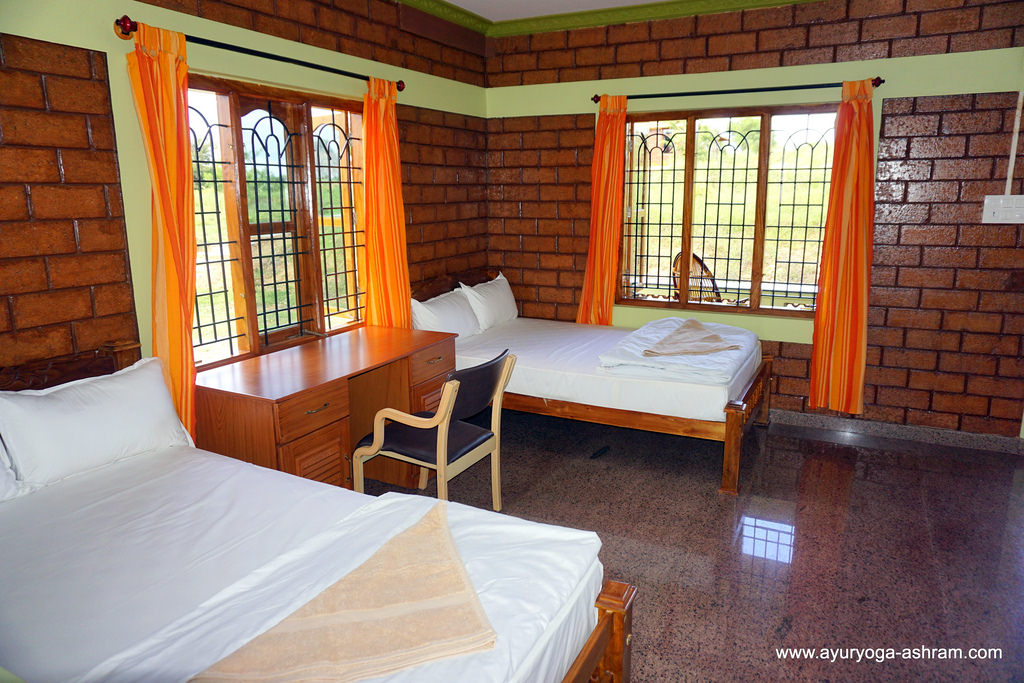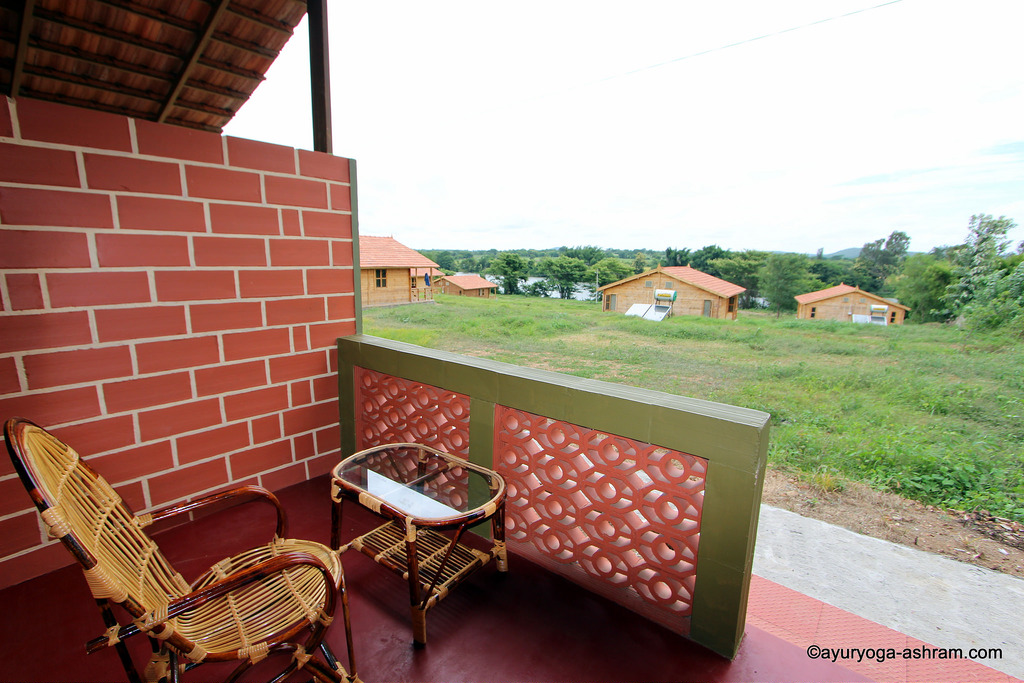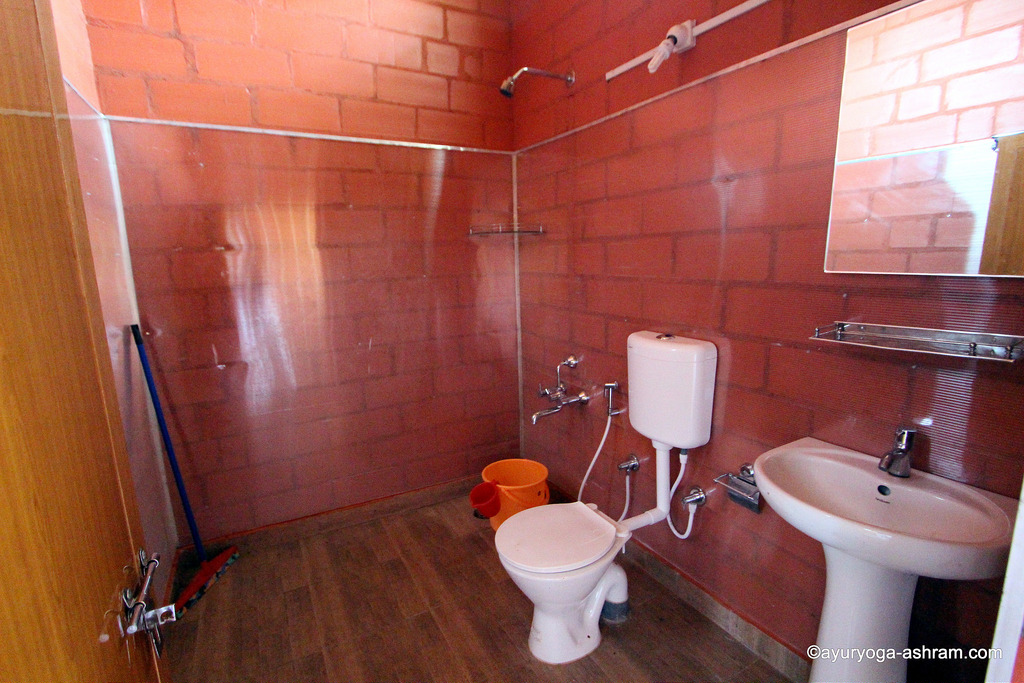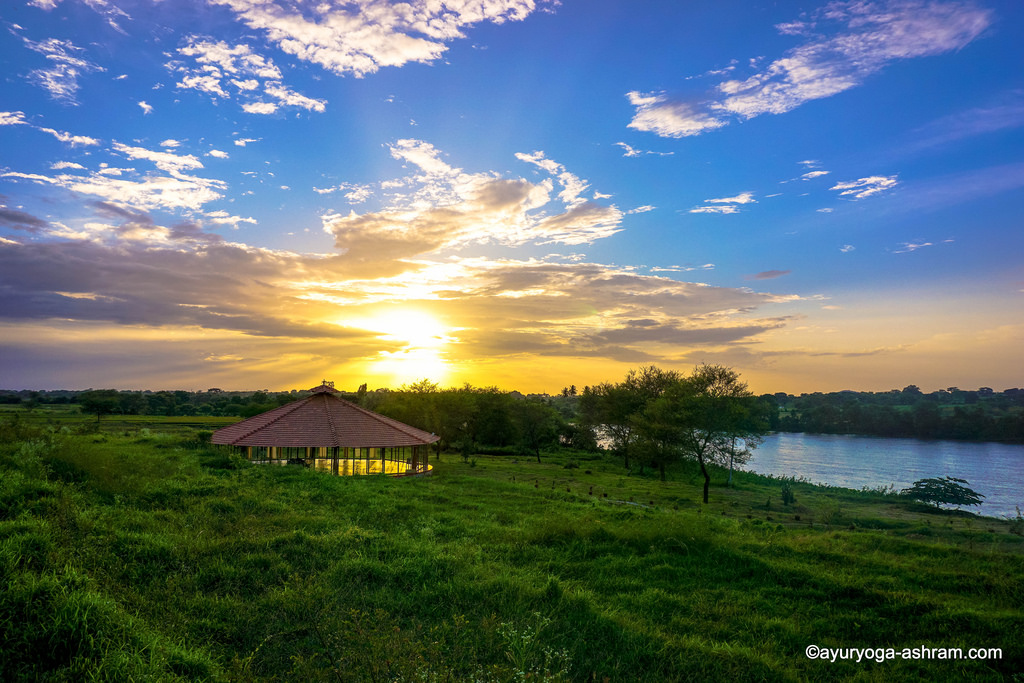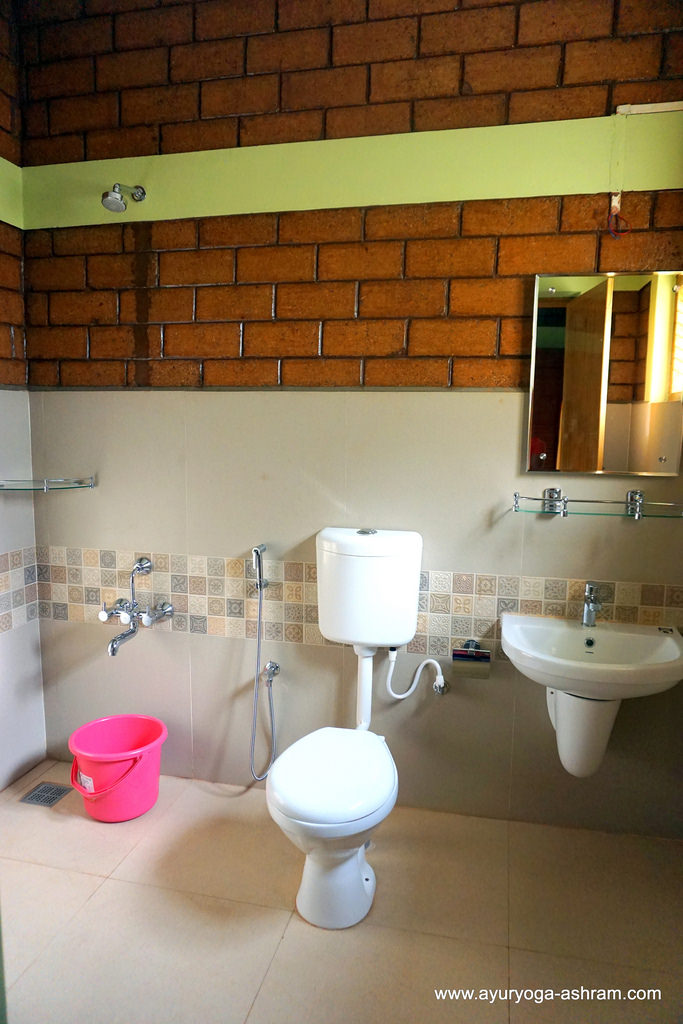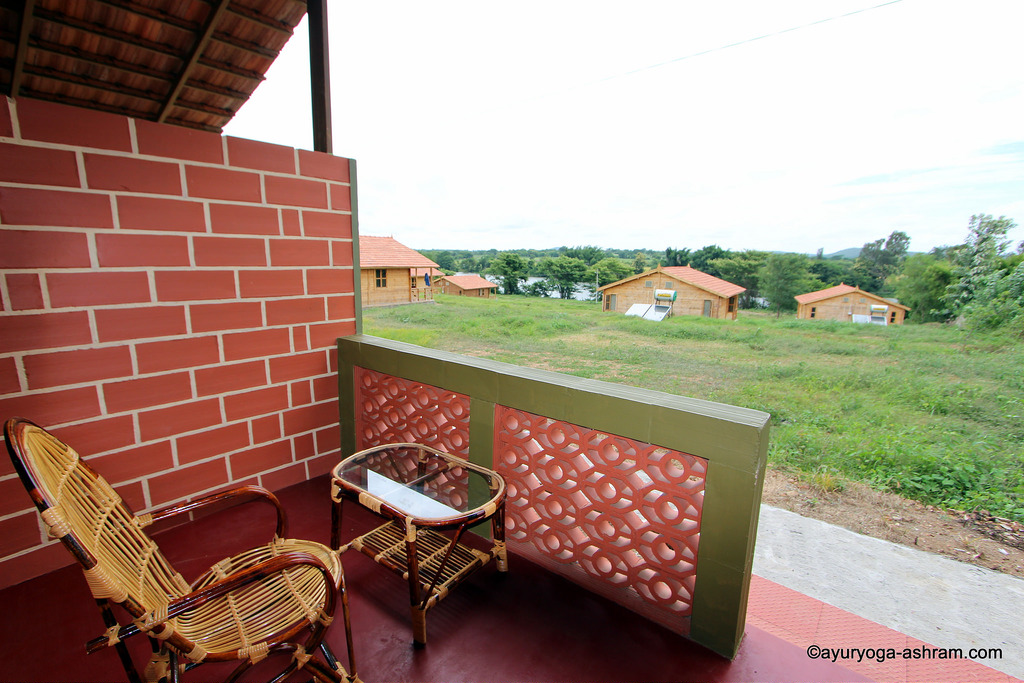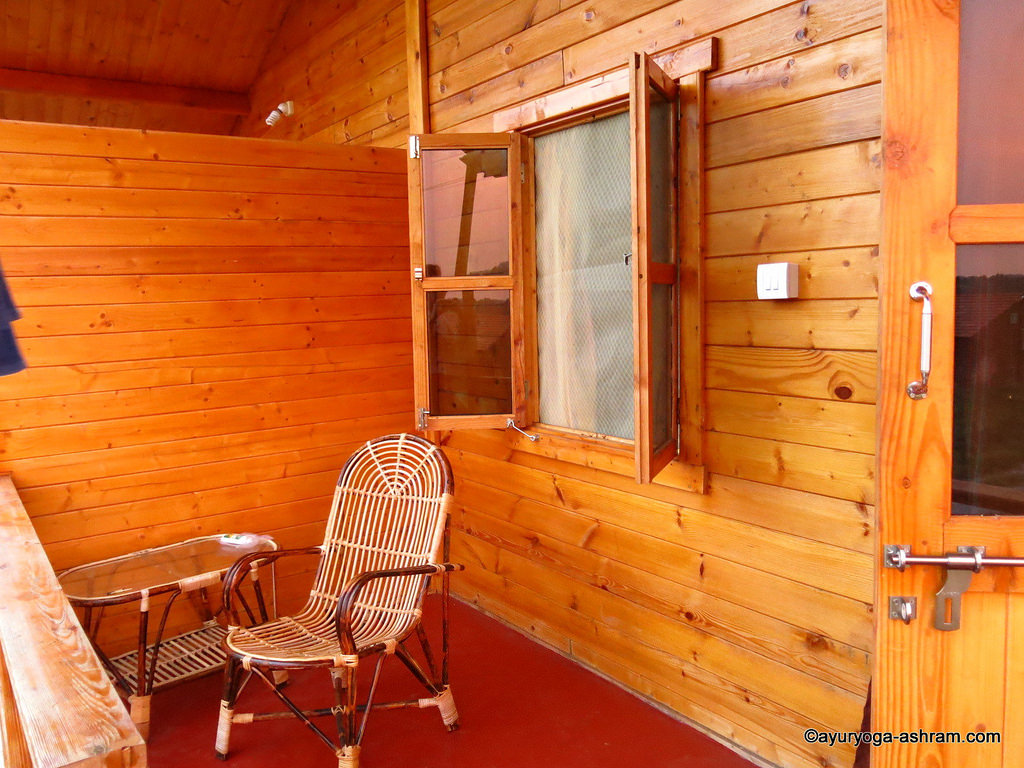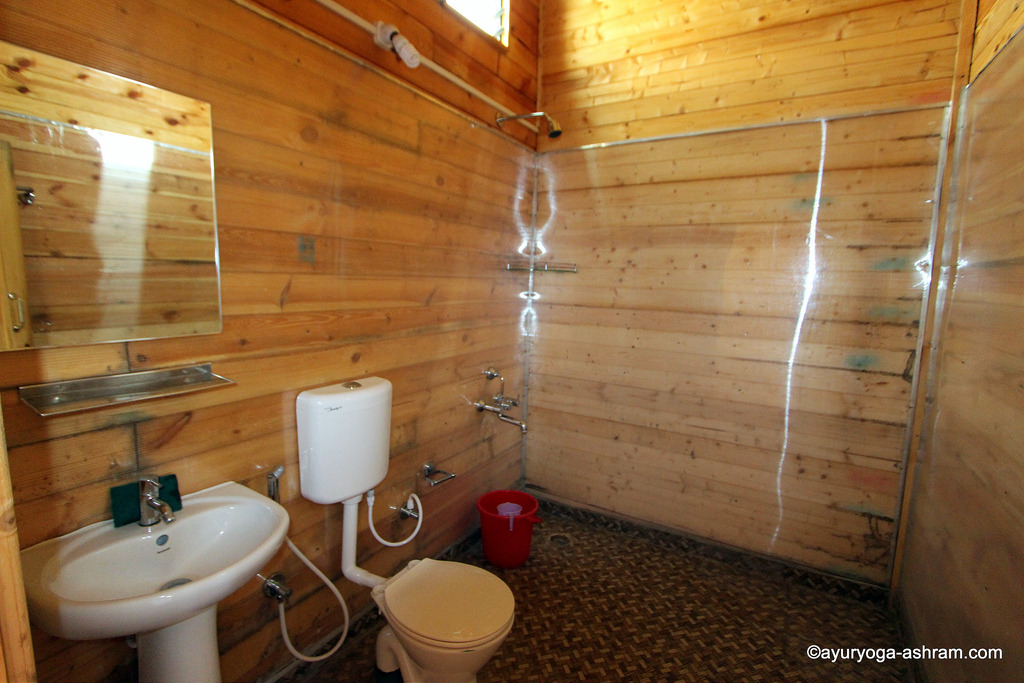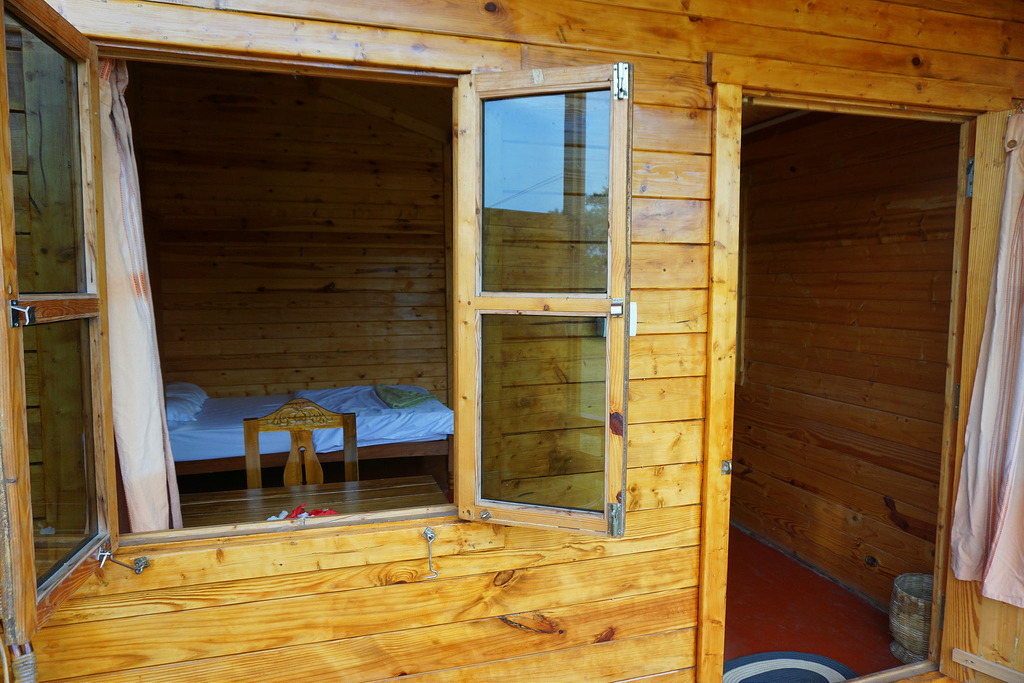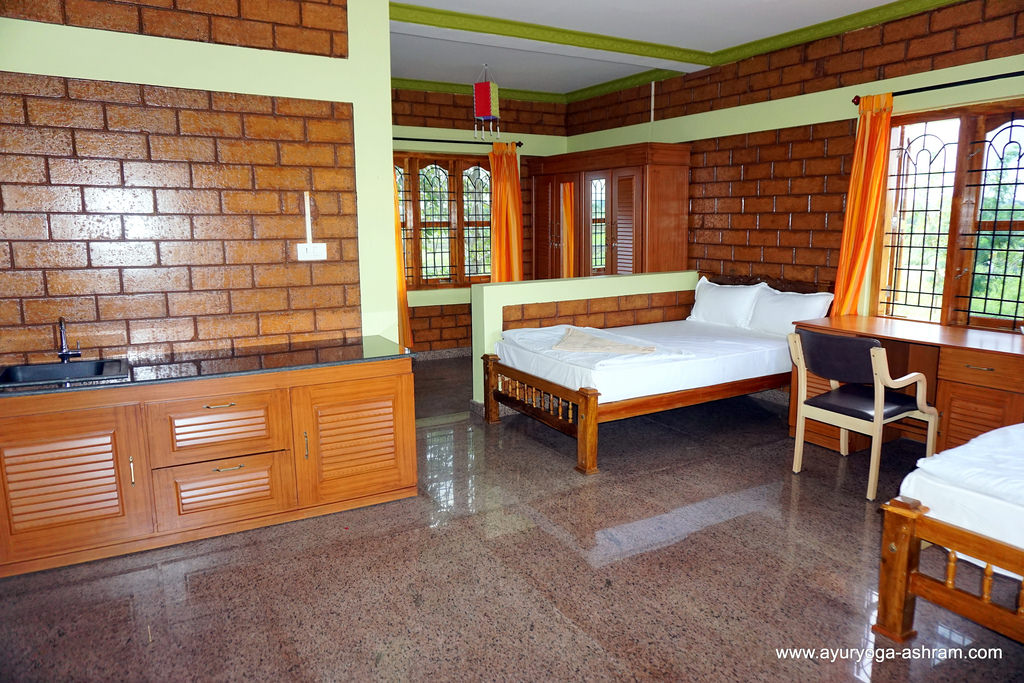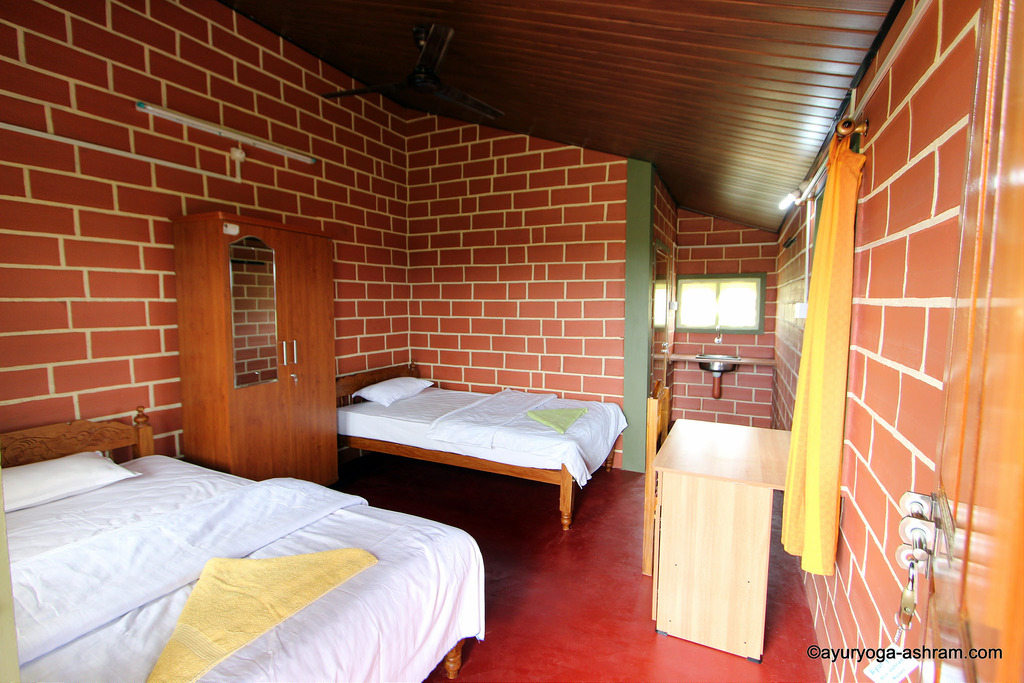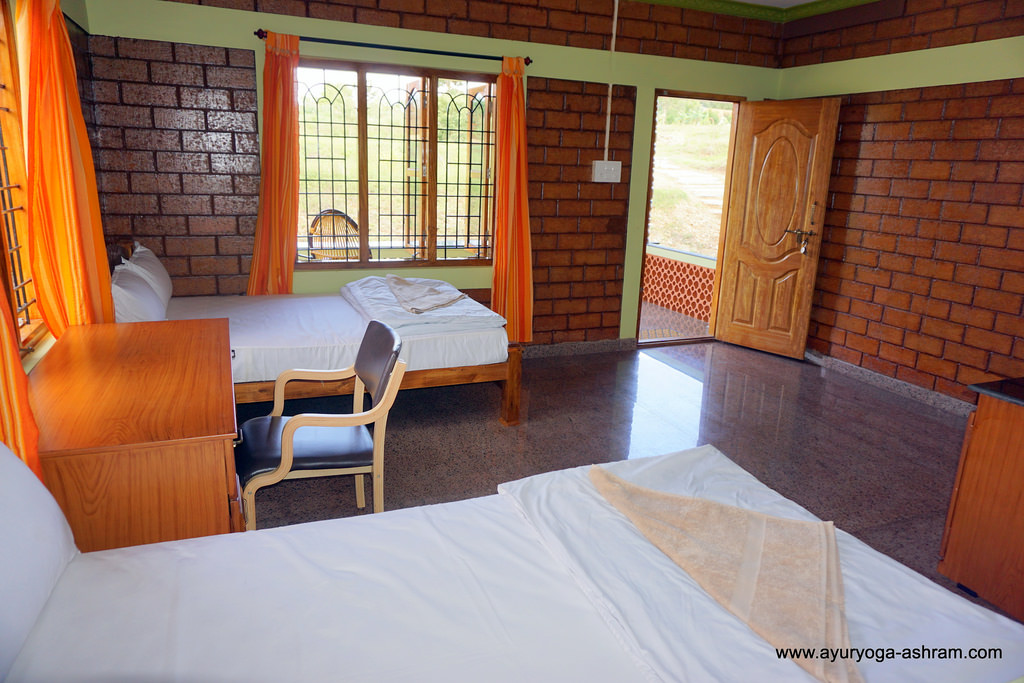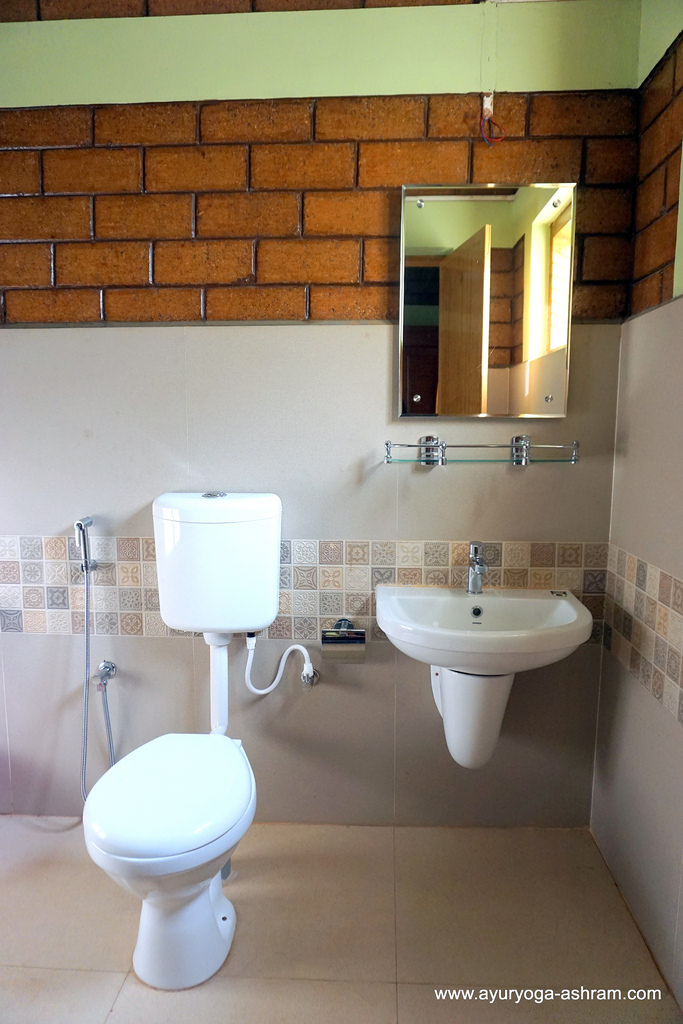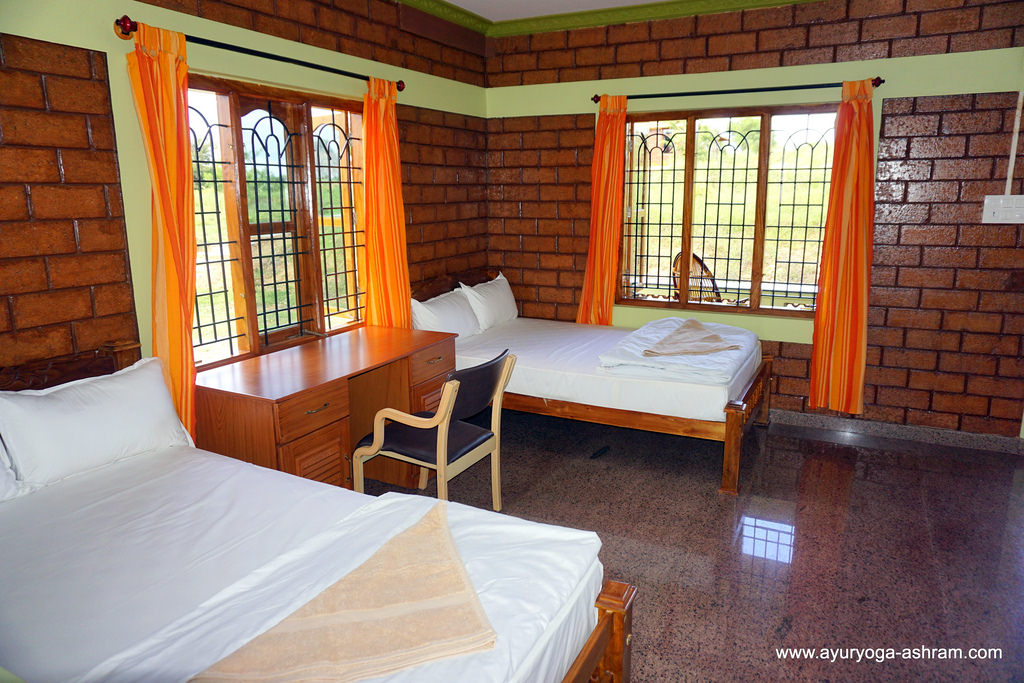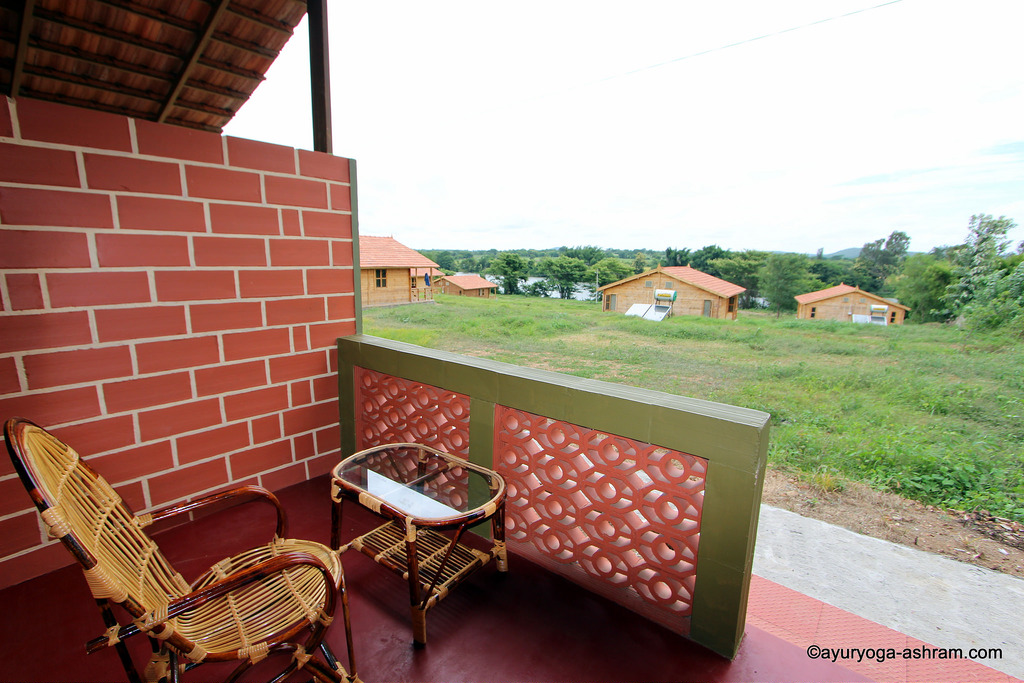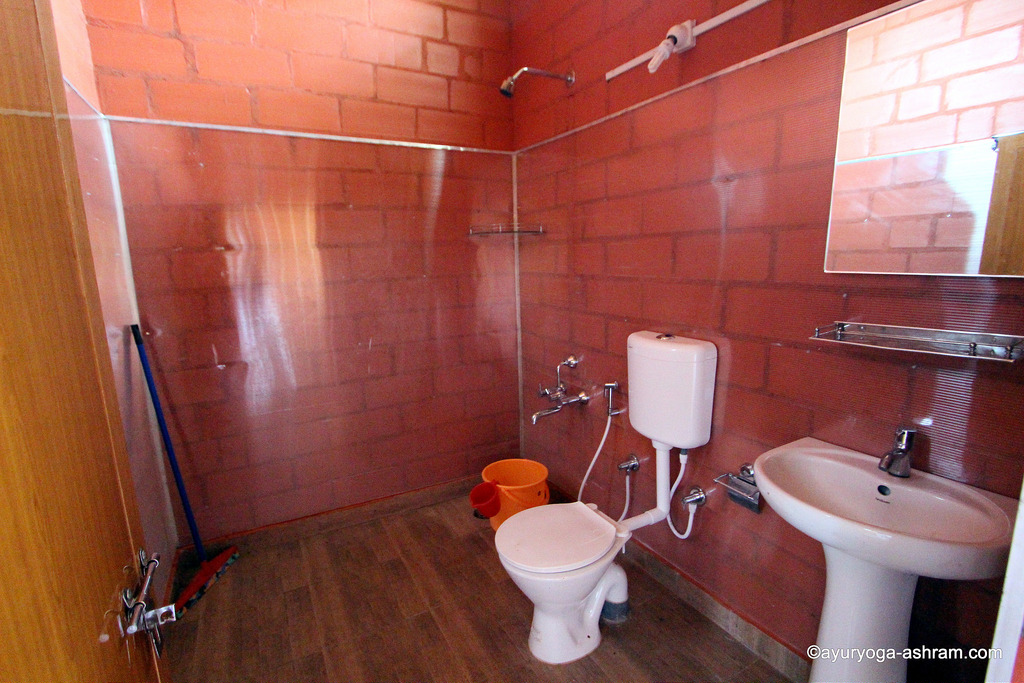 Simple but comfortable are the key features when it comes down to accommodation at this ashram. In total, there are 35 rooms, each featuring a balcony with river valley view. There are 10 wooden cottages and 25 eco-friendly hollow brick bungalows scattered around the property. Every room has got its own private en-suite bathroom with western toilet and warm water showers. Students have the option between private or twin-shared rooms.
---
How to get there
Bangalore International Airport (BLR), Karnataka:
The nearest International Airport, also known as Bengaluru (BLR), is at about 200 km away and it takes about 4 hours drive to AyurYoga Eco Ashram, depending on the traffic. With day time traffic in the city it can take up to 5 hours. Bangalore Airport is well connected with all cities in the world. Most of our students arrive and depart from BLR. We organize airport transfers, which can be shared with other students arriving/departing around the same time.
Mysore Airport (MYQ):
We do have a small airport in Mysore, about 45 minutes drive from AyurYoga Eco Ashram. However, there are limited flights:
1) Bangalore (14.00 pm) – Mysore (14.50 pm), which is great if you are landing in Bangalore late morning or at noon. It takes at least one to two hours to clear the immigration and collect bags, before check-in to a domestic flight to Mysore. There is a daily direct flight from Mysore to Bangalore Airport departing at 08.30 am.
2) Hyderabad-Chennai-Mysore flight one to two times daily depending on the day of the week. There is usually one morning flight and one evening flight.
3) Goa-Mysore once daily departing Goa at 17.20 pm and arriving to Mysore at 18.50 pm.
---
Food Overview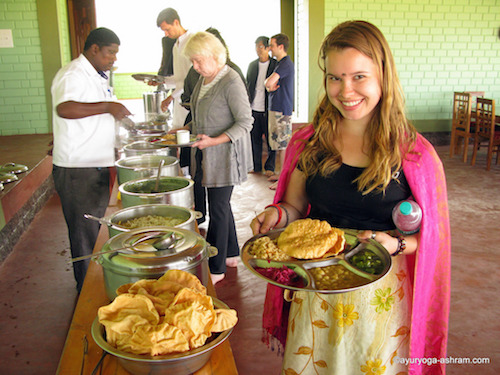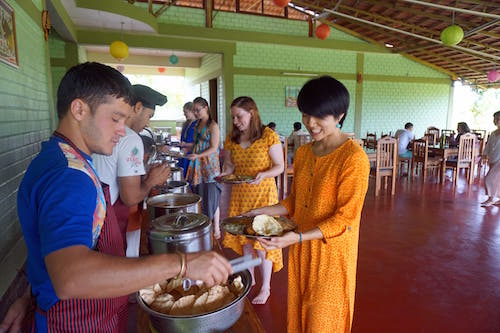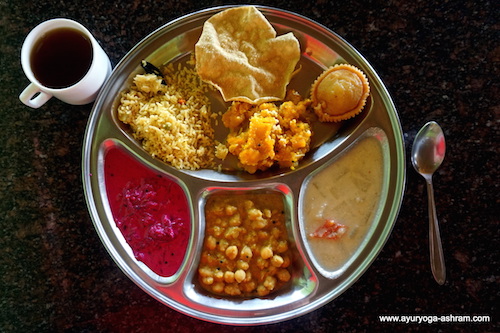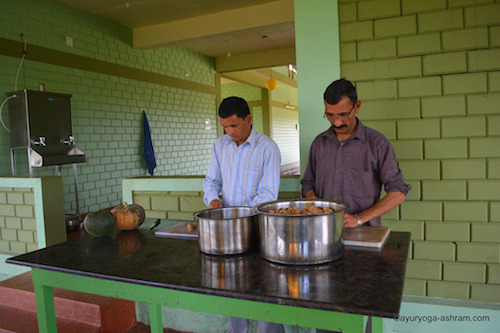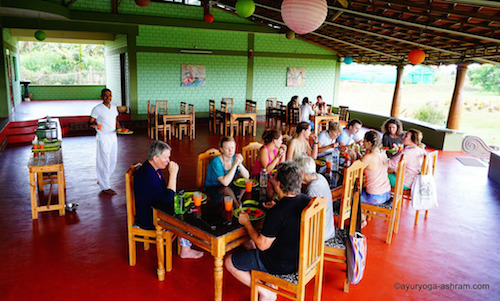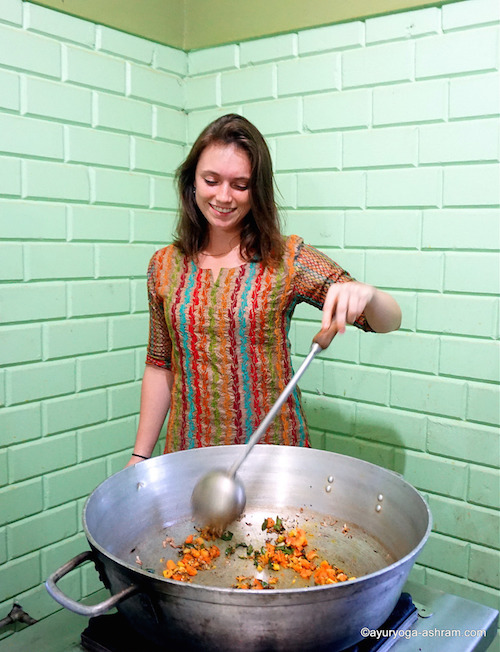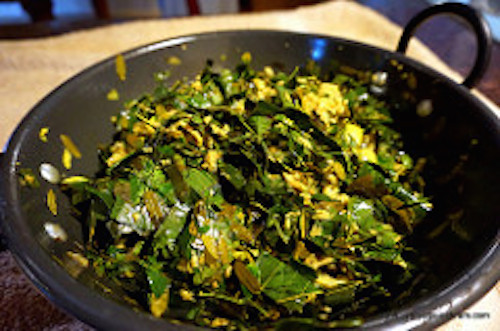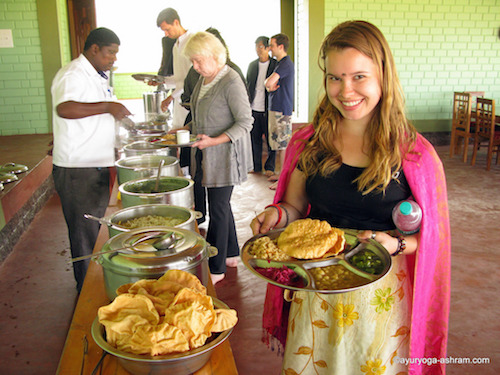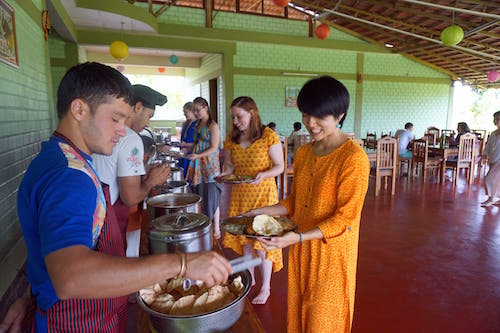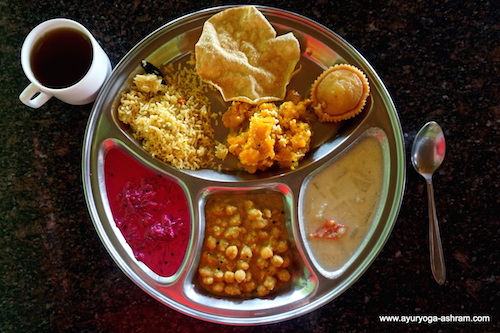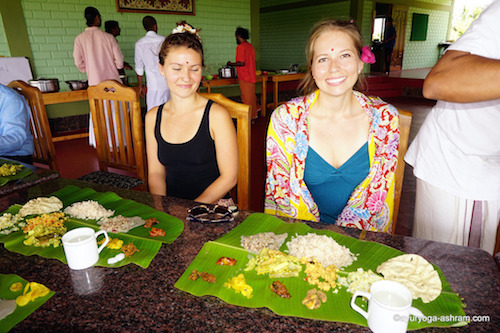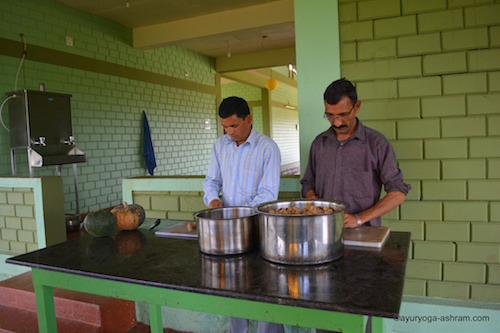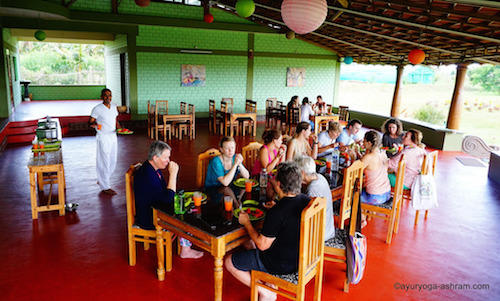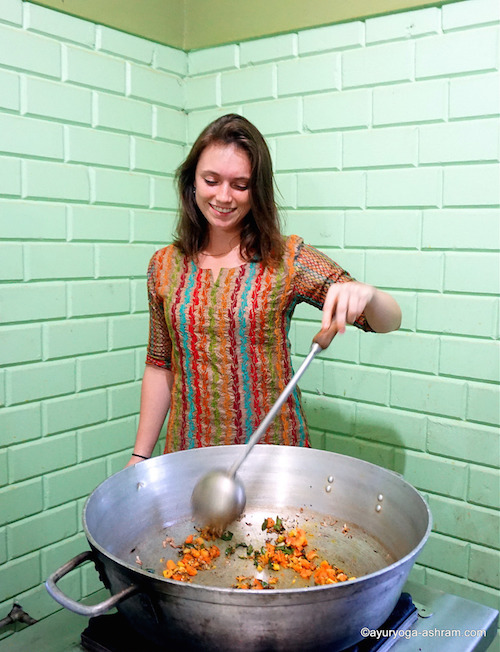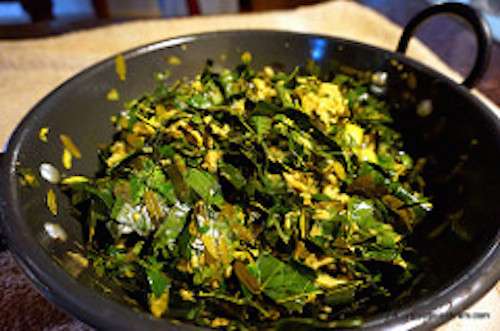 Ayurvedic vegetarian meals and drinks are included for the whole duration of the retreat. The food is made with fresh veggies and fruits from the onsite organic garden. There is no alcohol, coffee, meat, eggs or fish available. The food is served buffet style and enjoyed at the dining hall with wonderful views of the surroundings. Special dietary needs for gluten, dairy, and food intolerances can be accommodated for just inform them up front.
---
What is Included
200hrs certified Yoga teacher training course
30 Days Accommodation
3 Ayurvedic Vegetarian Meals Daily
All course Material books and Manuals
New Yoga Mat, Neti Pot
1 GB complimentary Wi Fi
Yoga Alliance Certification
Evening Walks/meditation/mantra chanting/video shows
---
What is not Included
Pick and Drop transfers
Personal Expenses
Air Tickets and Visa Costs
---
Cancellation Policy
Refund Policy
The deposit payment of $300 US Dollar is non-refundable under any circumstances, as this goes toward administrative costs.
If you have paid the full fees for the course:
100% refund, if you cancel six weeks before the retreat start date.
75% refund if you cancel 15 days before the retreat start date.
50% refund if you leave within the first 3 days after arriving here.
Cancellation Policy
We hire the number of teachers/staff, pay for the rooms in advance and make other preparations for each retreat based on number of participant. Any last minute cancellations, no-shows or leaving the retreat without completion would cause financial loss for us. So, we will be compelled to forfeit the non-refundable deposit and also charge you the cancellation fees as follows:
$100 USD Cancellation Fees, if you notify us at least 4 weeks prior to the retreat start date.
$200 USD Cancellation Fees, if you notify us at least 2 weeks prior to the retreat start date.
$300 USD Cancellation Fees, if you notify us at least 1 weeks prior to the retreat start date.
50% of the total Retreat Cost for No-Shows or No-Cancellation notification during the 7 days prior to the start date.
75% of the total Retreat Cost, for leaving the retreat within the first 3 days.
100% of the total Retreat Cost, for leaving anytime after 3 days and before completion of the Retreat.
If you have to leave the Retreat for any medical or family or unavoidable emergencies, at least 50% of the Retreat costs will be charged for the duration you didn't stay . For other 50% it will be sole discretion of Ashram Director in deciding if we can make any refunds or not, based on the circumstances causing you to leave.
Full (Balance) Payment
When you complete the deposit payment, you will receive the invoice showing your balance payment, after deducting the deposit payment, which is part of the total payments. If you want to pay the balance in advance, please email our office. Then we will send an invoice with link for online payment with your credit/debit cards.
You can pay the balance payments anytime before retreat start date.
You will have to complete the retreat payment within three days from retreat start date.
Transfer Policy
Yes, it is possible to transfer your application and non-refundable deposit to any future course (not necessarily the same retreat/program you are applying for) or to any of your friends/family, with the following conditions:
1) Transfer request needs to be made at least six weeks before retreat start date. So that we will have enough time to find a replacement.
2) Your future retreat should be within one year from the date/month of retreat you have paid for. Example: if you book for a retreat starting in January 2016, you can transfer to any course till in January 2017.
Without Transfer intimation within six weeks prior to the start date, the non-refundable deposit will be forfeited automatically. The forfeited deposits go to our Trust account as a donation, which will be used for charitable activities like free medical camps, supporting the education of orphans and training locals into organic farm, etc.
---