200 hours Hatha Yoga Teacher Training Koh Yao Noi, Thailand
Experience Overview
Beautifully nestled on the unspoilt island on Koh Yao Noi, Thailand, Island Yoga is perfectly located to embark on a truly spiritual yoga journey. This serene retreat offers a 200 hour/ 4 week Hatha yoga teacher training course with certified master yoga instructor, Karen Miscall-Bannon.
Conveniently located between Phuket and Krabi, Island Yoga offers yogis a sanctuary for physical, spiritual and educational growth. Surrounded by coral reefs, white beaches and turquoise waters to absolutely disengage from outside life and immerse into a mindful and in-depth yoga experience. Deepen existing yoga practice and connect with the mind in the tranquil surroundings of Island Yoga.
With more than 30 years commitment to the yoga world, Karen Miscall-Bannon brings both passion and world-class knowledge to a dynamic and holistic program across four modules. Discover the principles of yoga anatomy, pranayamas, inversions, sequencing and assisting amongst restorative applications and vinyasa. The exploration of chakras and autonomic nervous systems, along with the traditional study of the philosophy and history of yoga allow for a truly empowering learning experience.
This award-winning teacher training course is offered over 6 days a week. Daily schedules include revitalising morning mantra and asana practices, complimented by essential theory work to promise the skill acquisition required by premier yoga teachers. Afternoon sessions are allocated for vital resting and rebalancing mediation practice to nourish the mind and body.
Spend down time relaxing and rejuvenating in Island Yoga's beautiful, tropical gardens. Take a relaxing swim and enjoy the jacuzzi, or discover island hopping and the stunning natural mangroves. The perfect way to unwind and enjoy downtime.
On successful completion of this Yoga Alliance certified programme, students will be awarded with the 200 hour hatha yoga teacher trainer certification. This internationally recognised certification from Yoga Alliance, allows students to go on to become successful yoga teachers or to continue to develop their practice further.
---
Experience Highlights
200 hrs Yoga Teacher Training Couse & Study material
28 Days Accommodation
3 Meals Daily
Complimentary water tea and coffee
Teacher Training Certificate
---
---
---
Schedule
7:30am-10:00am Mantra work & Asana 
10:00am-11:00am Breakfast 
11:00am-2:00pm Anatomy and/or Asana clinic
2:00pm-3.00pm Lunch
3:00pm-5:00pm Philosophy & Resting practices and meditation and/or Practice teaching/Homework
Final morning yoga training session, breakfast and closing ceremony.
---
About the center
Island Yoga Retreats Koh Yao Noi
Located on the stunning, enchanted island of Koh Yao Noi, Island Yoga provides the perfect location to relax, unwind and immerse into a deep and meaningful yoga practice. Rich in culture and tradition, Koh Yao Noi provides an array of recreational activities to enjoy during down time. From island hoping to discovering natural mangroves, much needed revitalisation is guaranteed. With convenient access from Phuket and Krabi, Island Yoga is peacefully nestled in the heart of Thailand and offers the perfect location to enjoy South East Asia's pristine beaches, clear waters and outstanding natural beauty.
Established in 2005, Island Yoga prides itself on keeping costs to a minimum, hosting affordable programmes with local family run accommodation. With a focus and mission to raise consciousness and promote holistic lifestyles, Island Yoga is the ideal place for combining meaningful retreats with amazing adventures. The perfect combination to ensure a holistic and rebalancing experience.
Transform your mind, relax your soul and deepen yoga practice in one of the "6 wild and beautiful places to practice yoga", as proudly named by the highly regarded National Geographic.
---
Accommodation Overview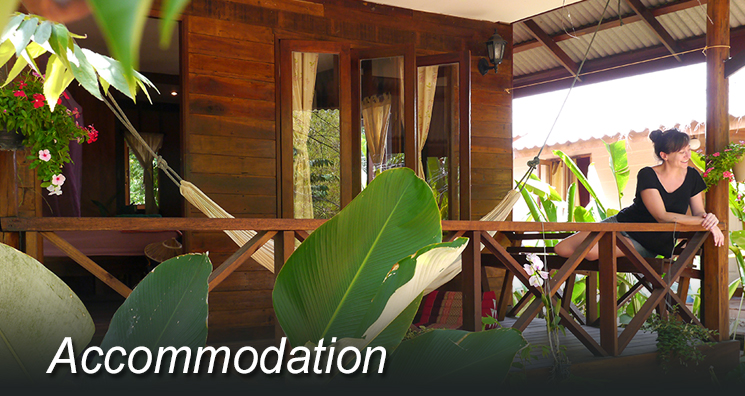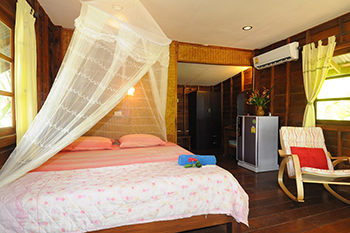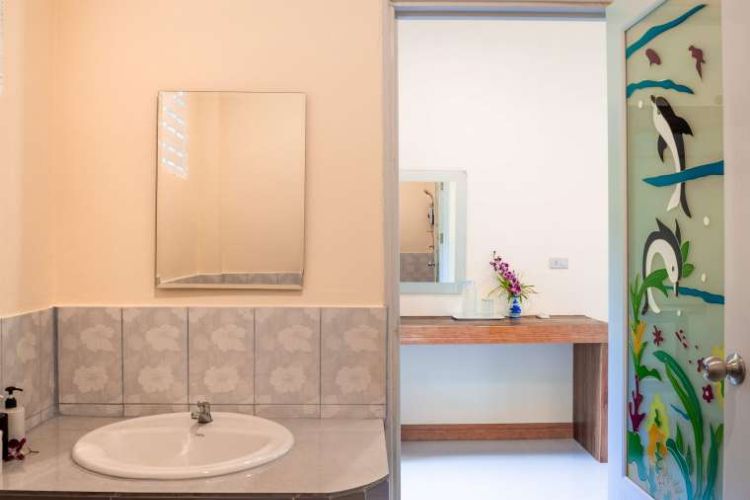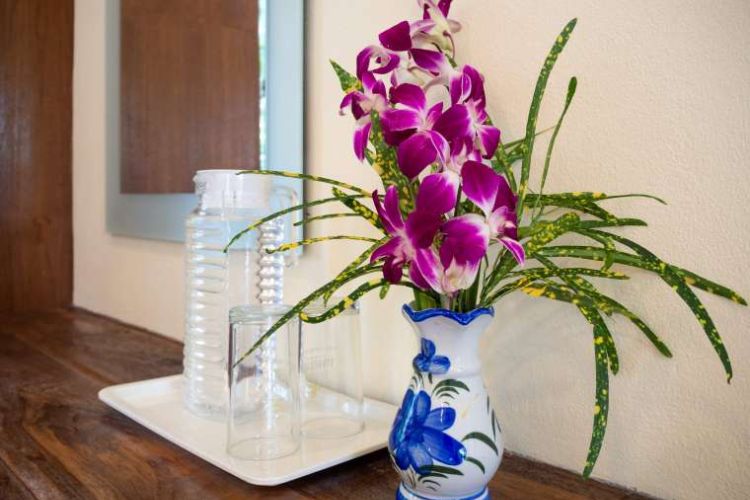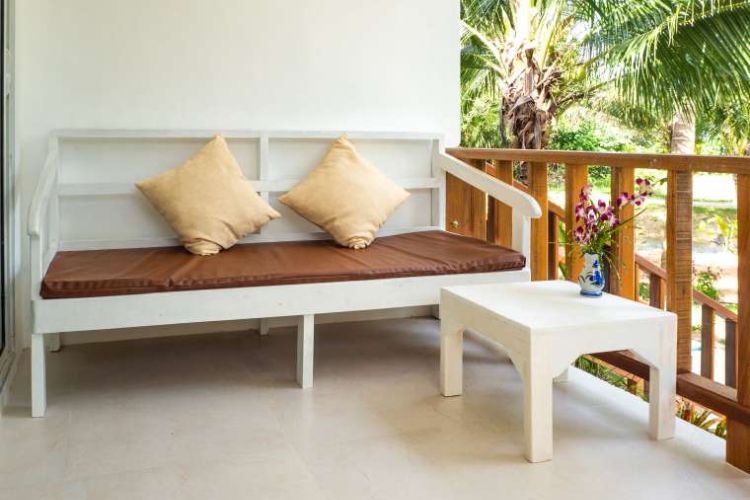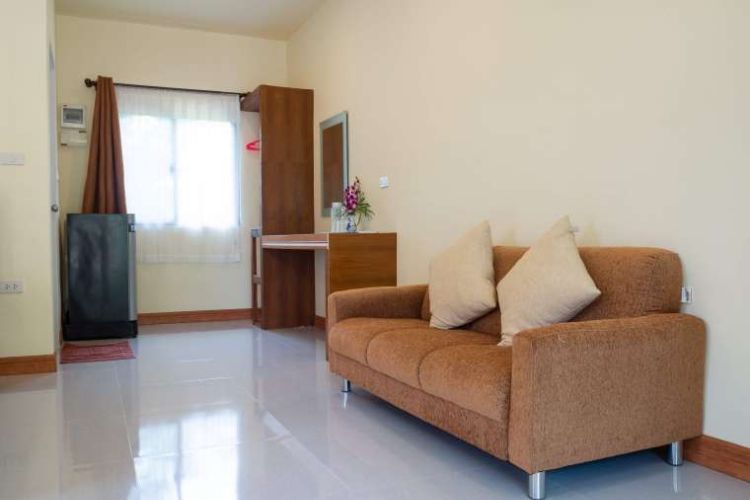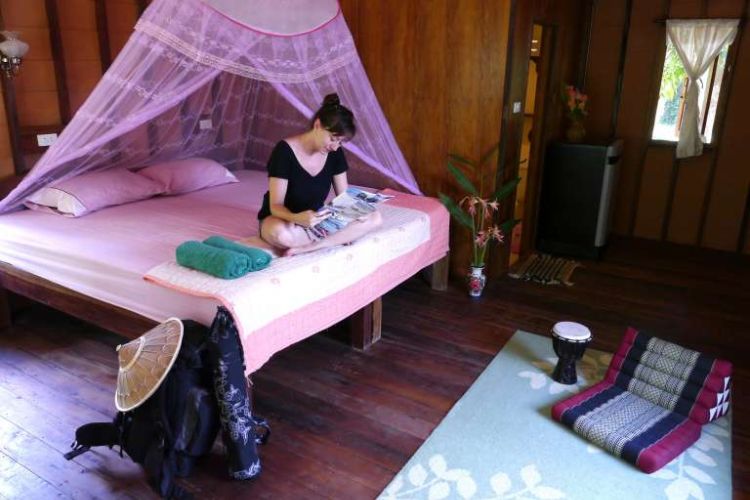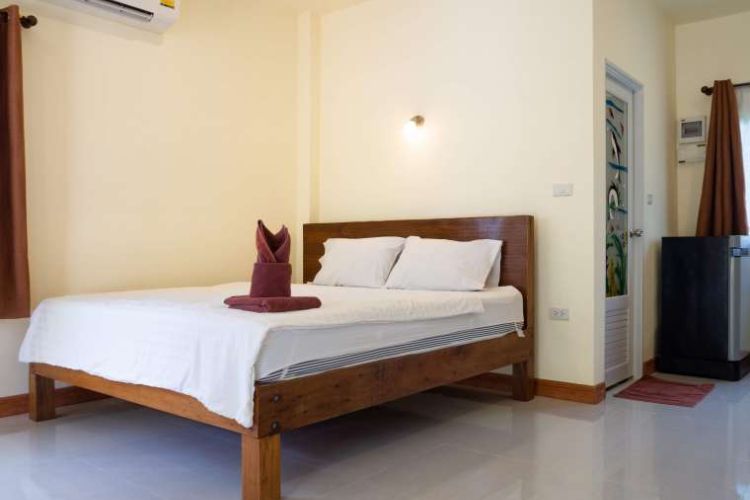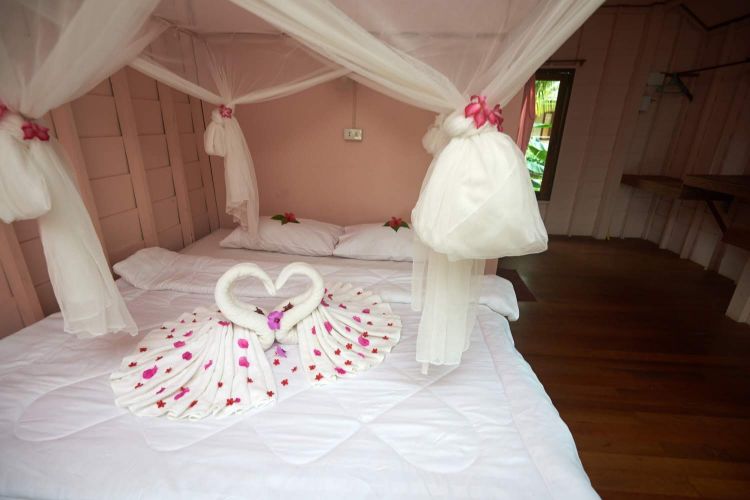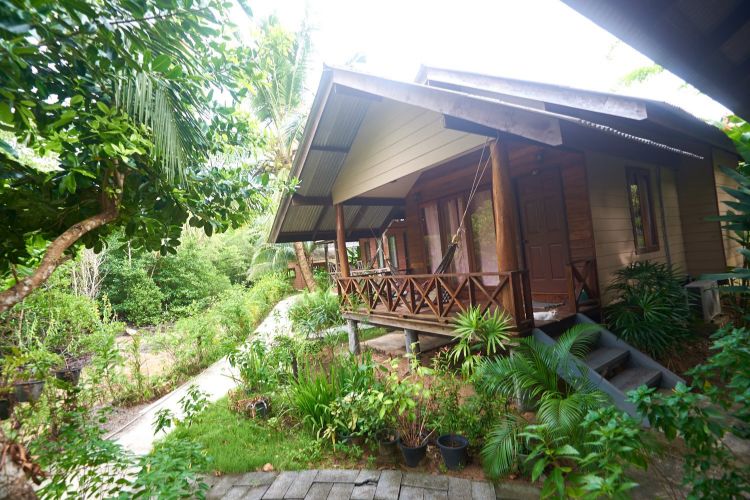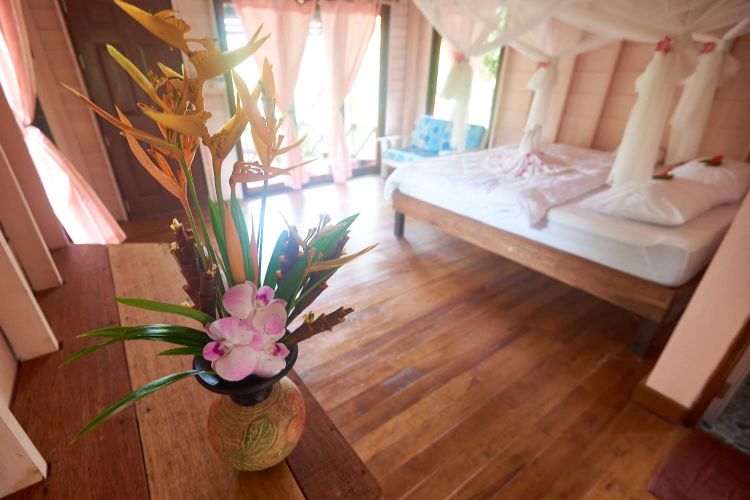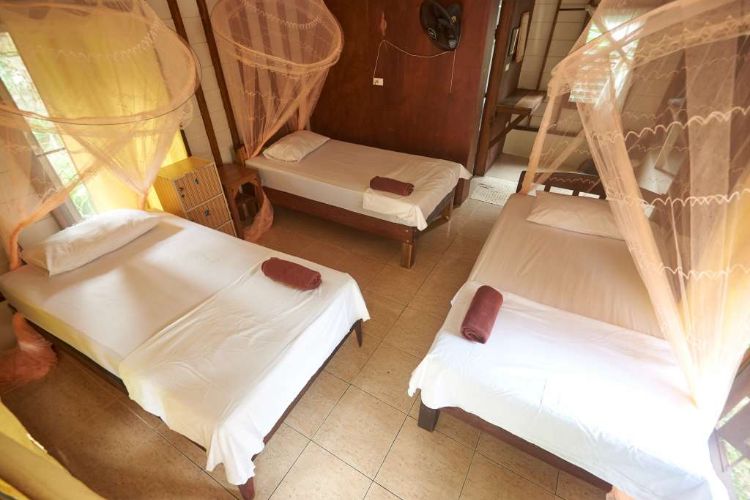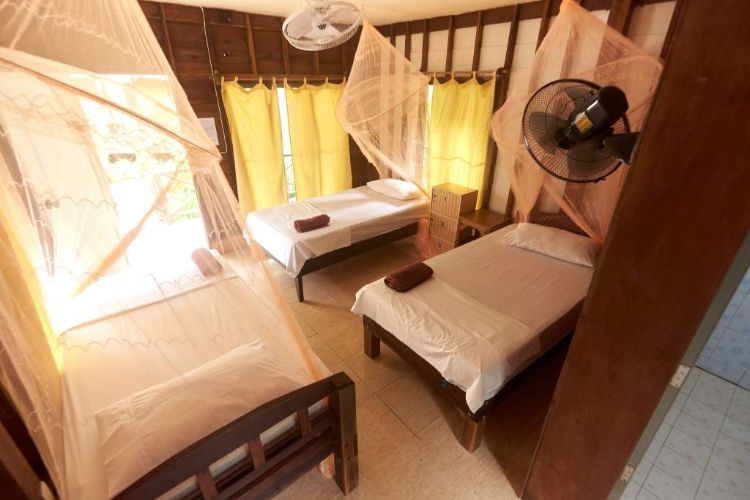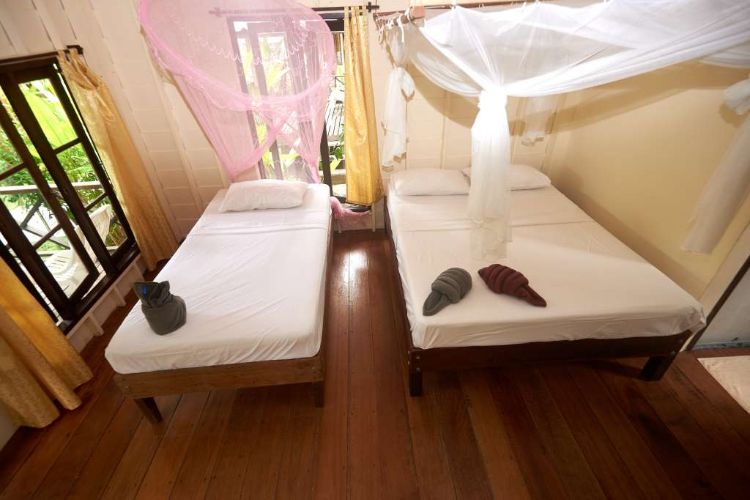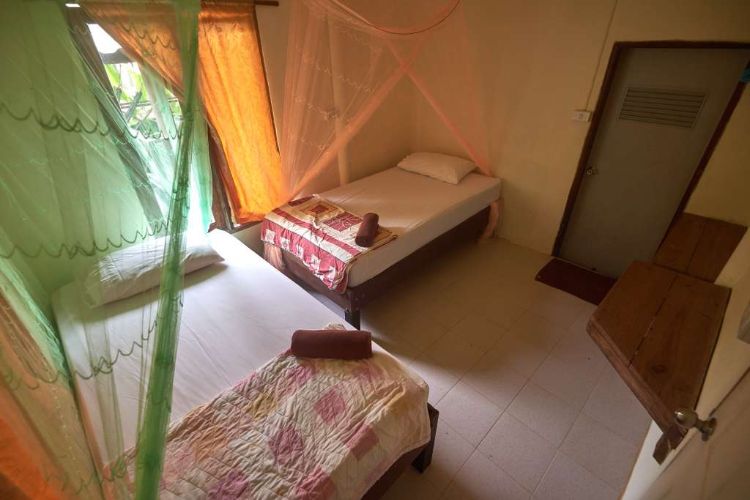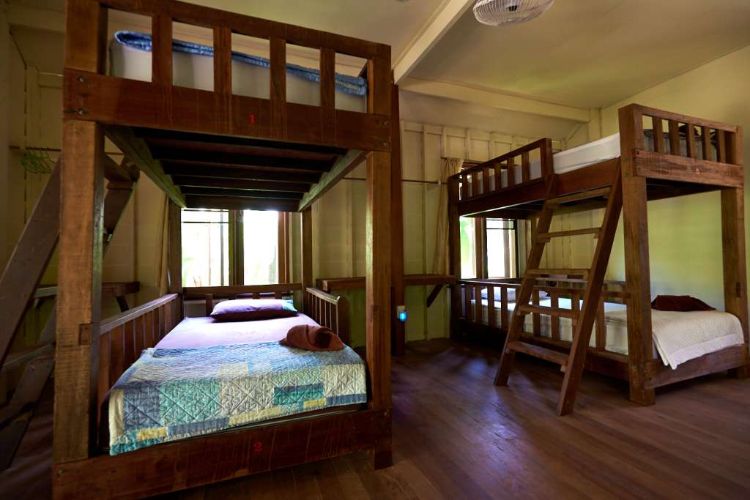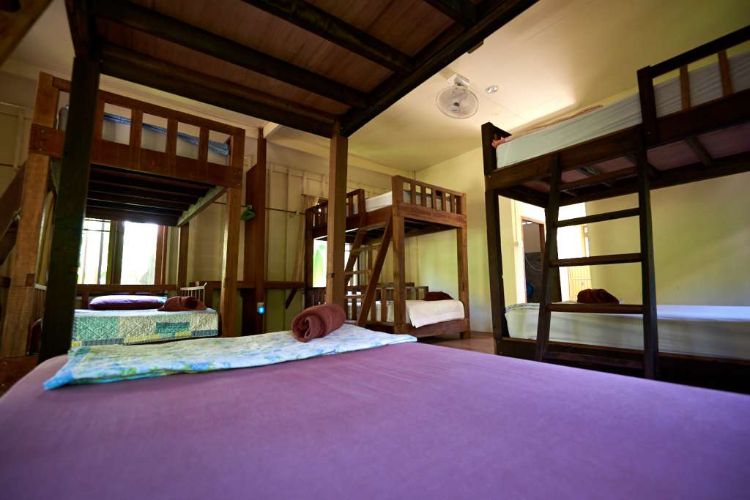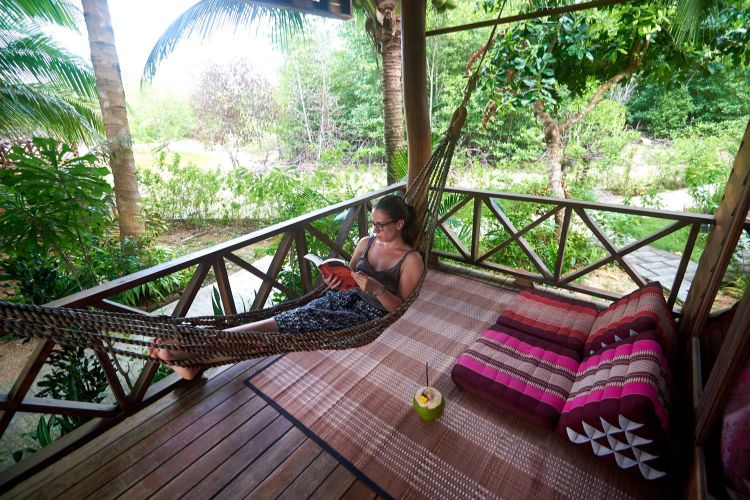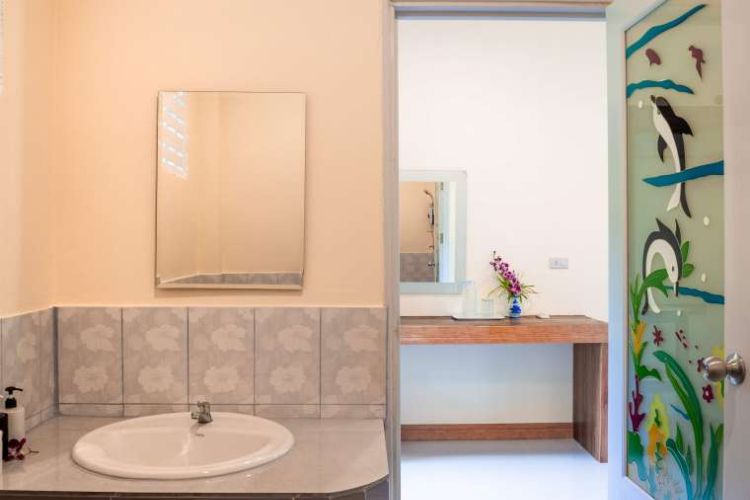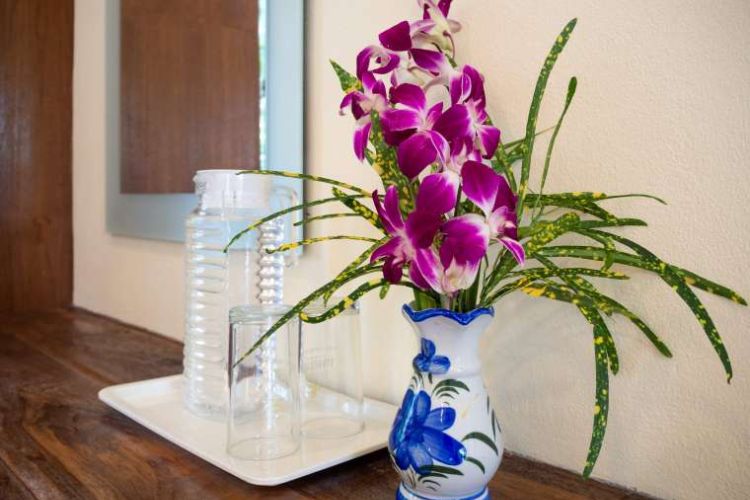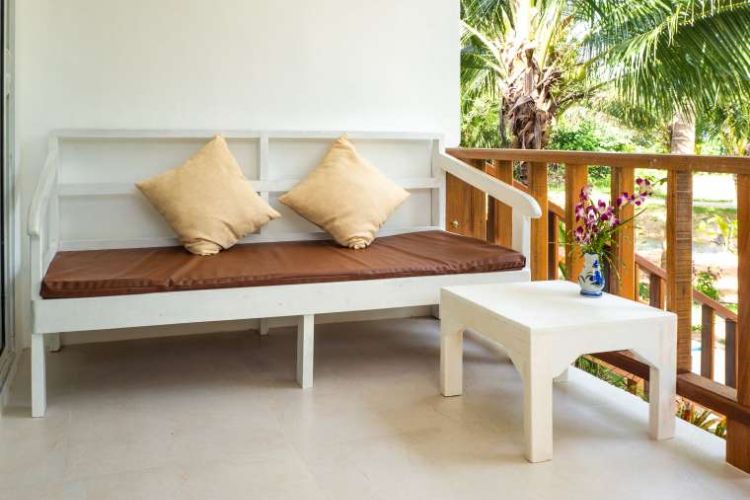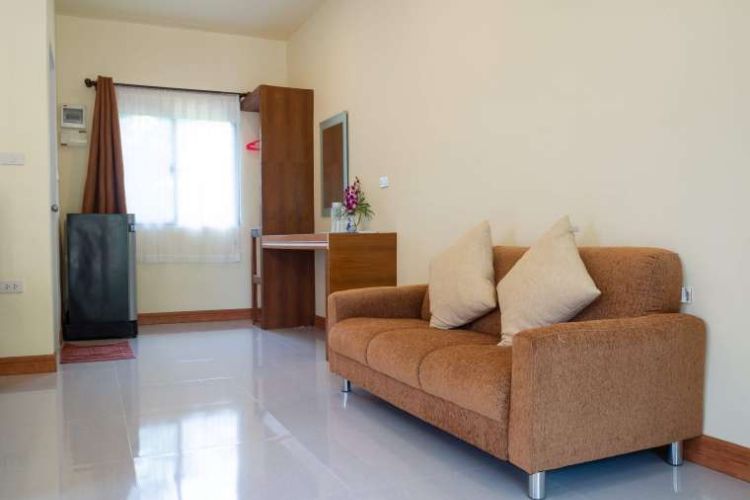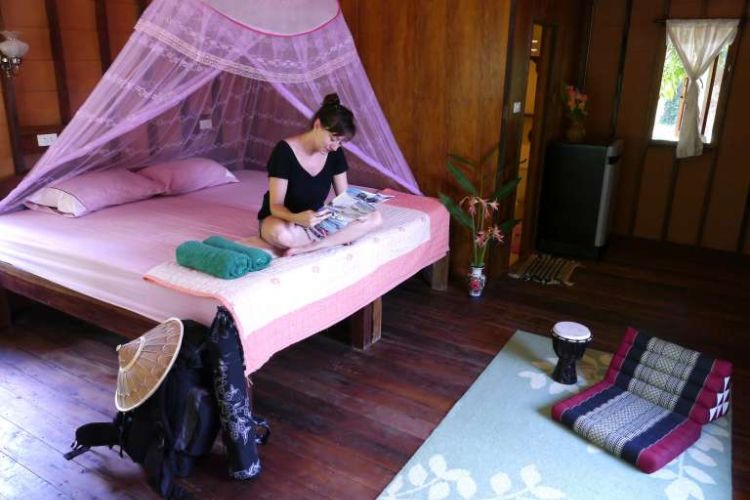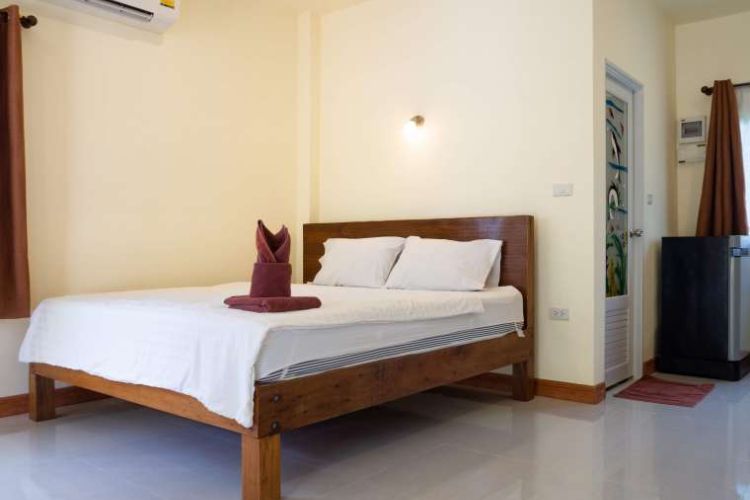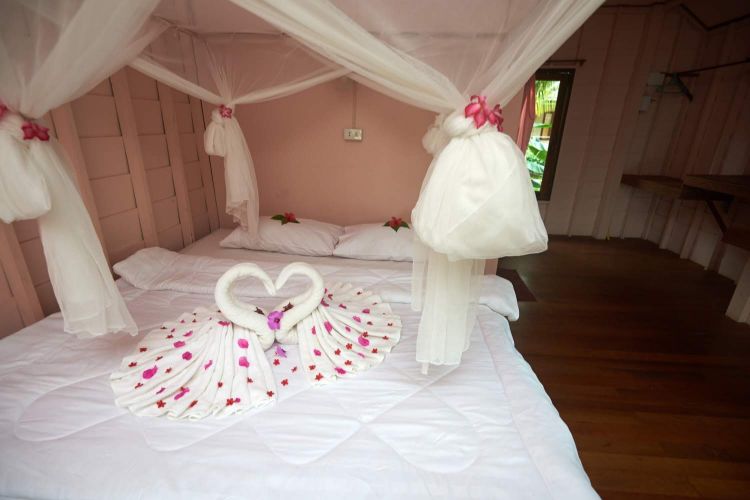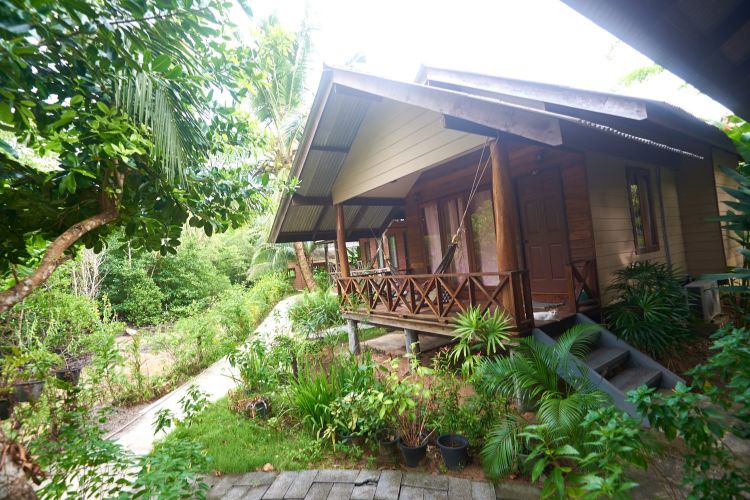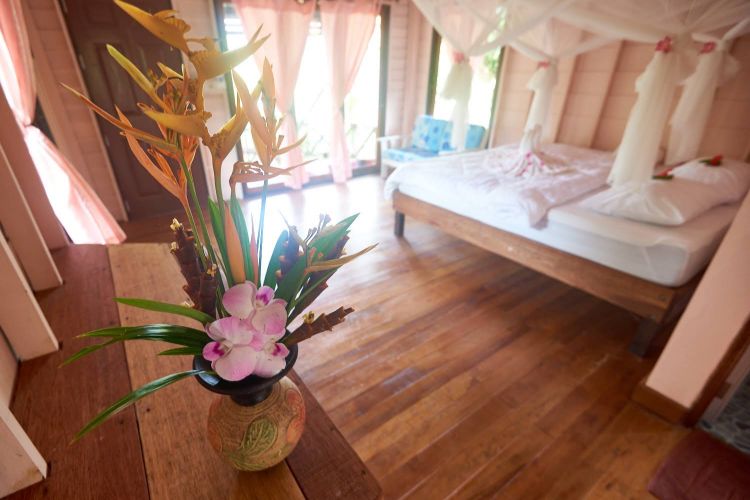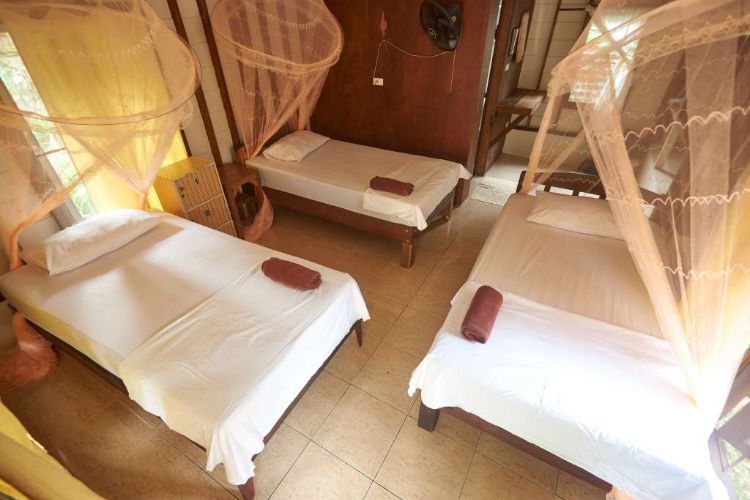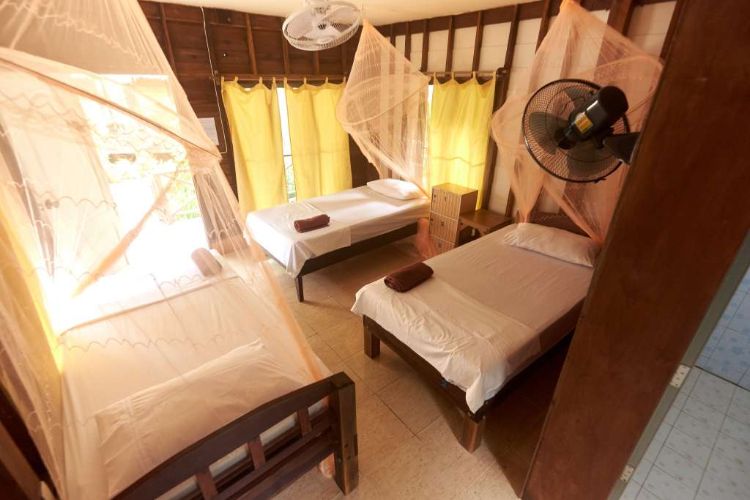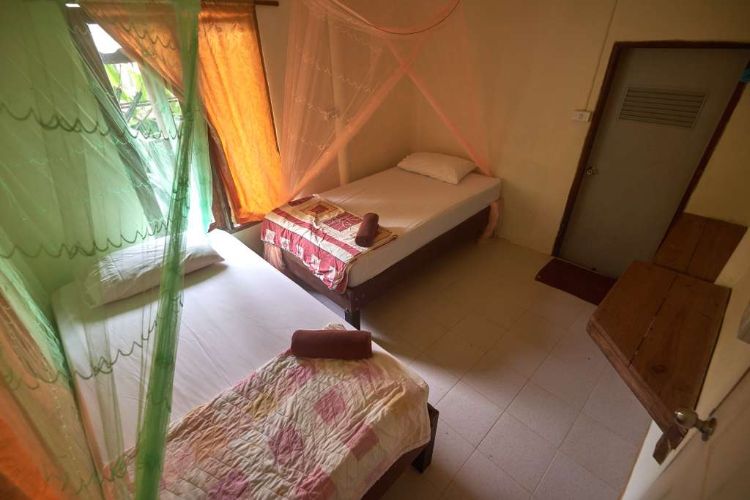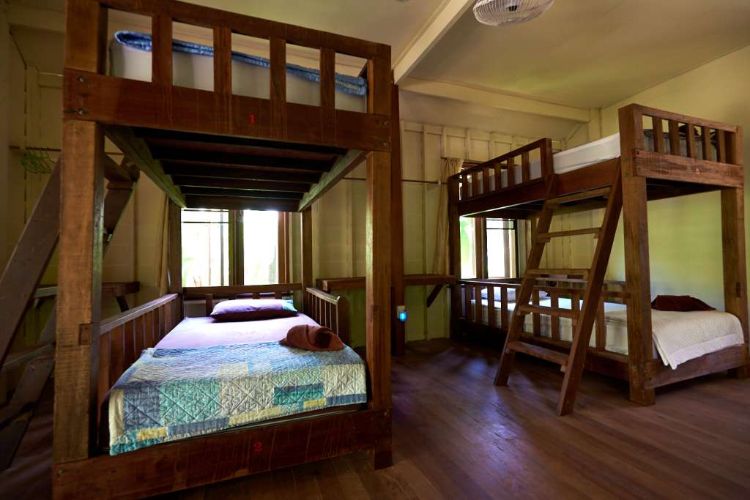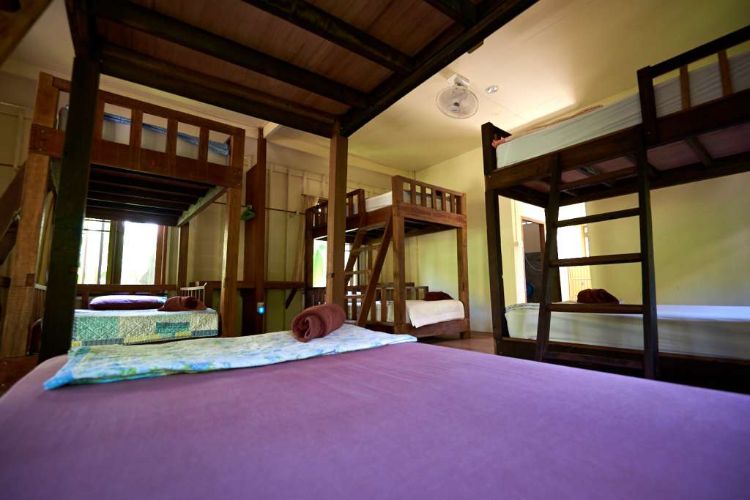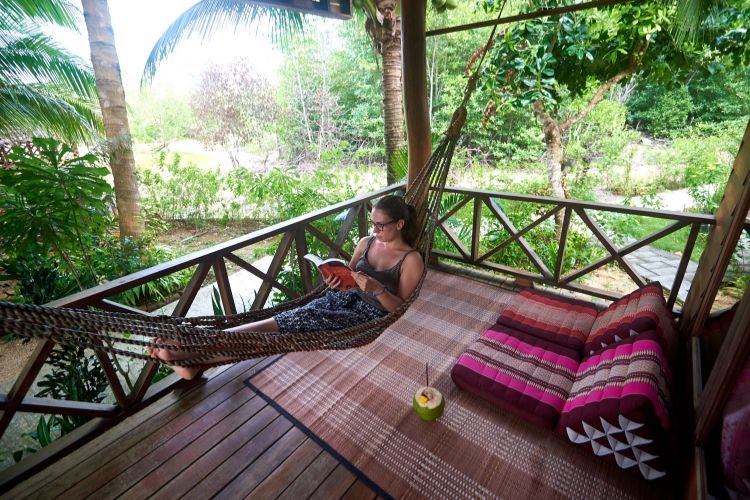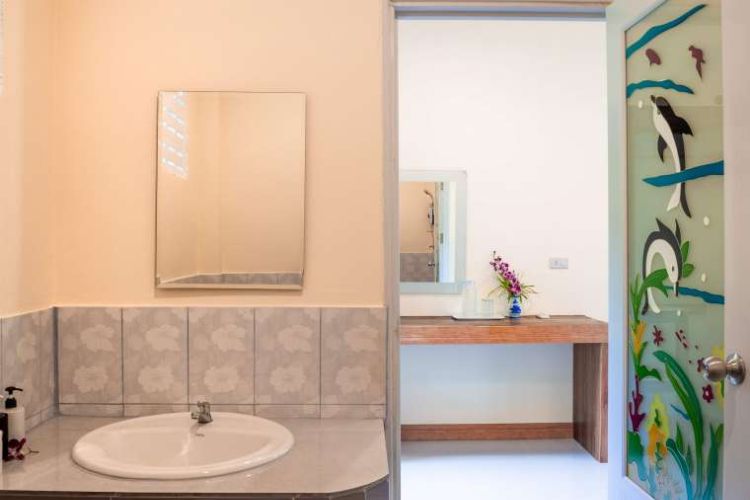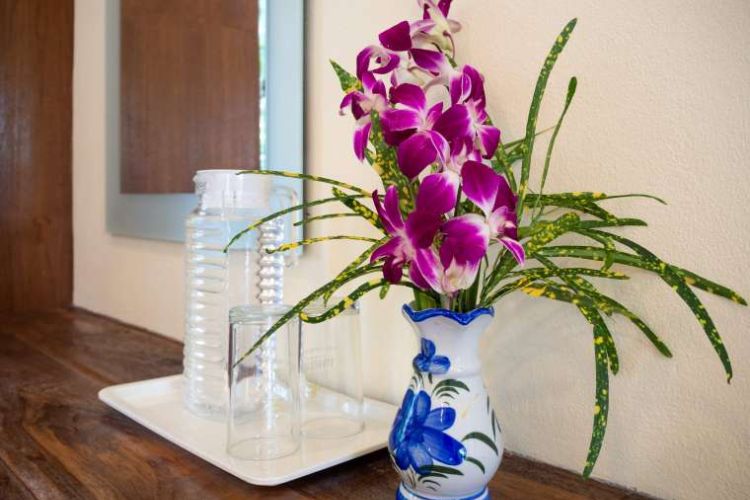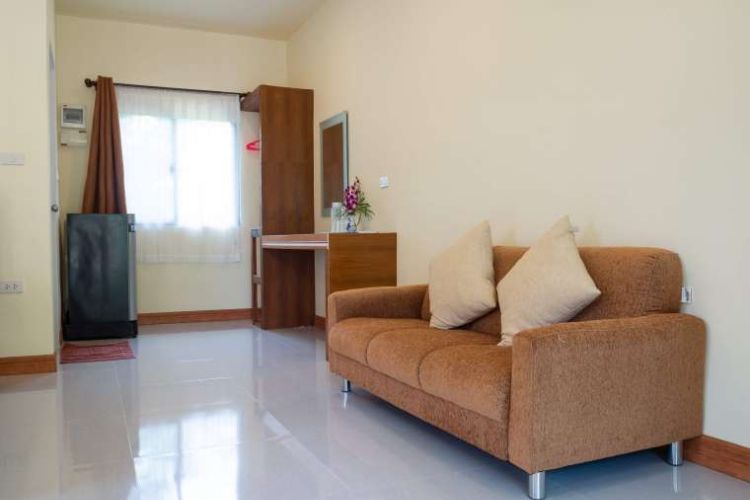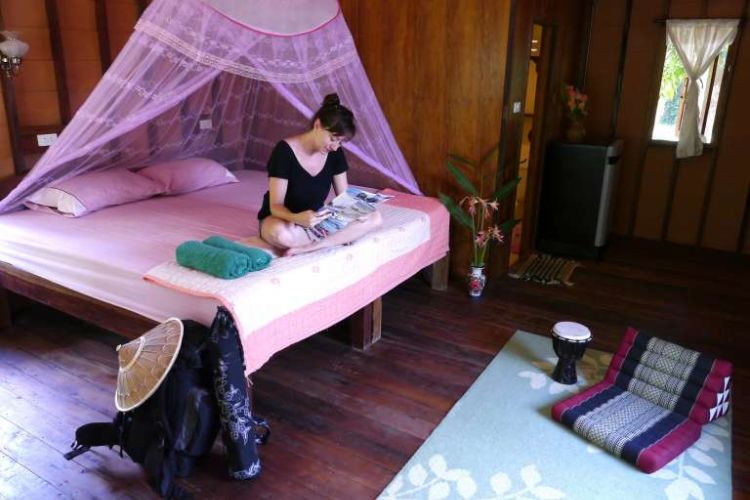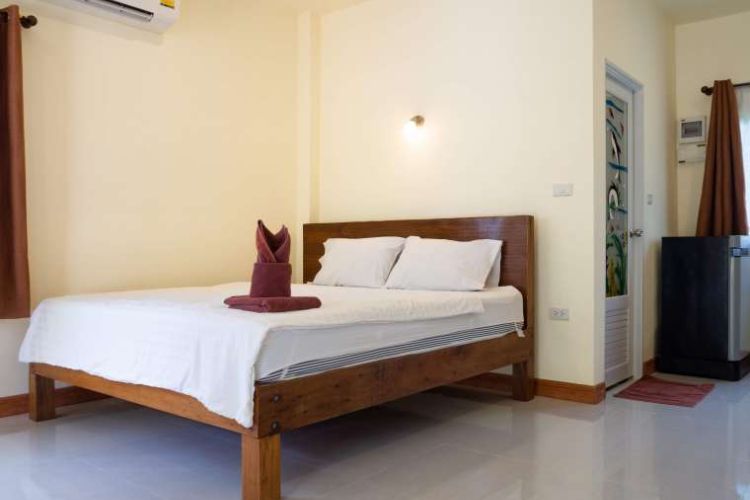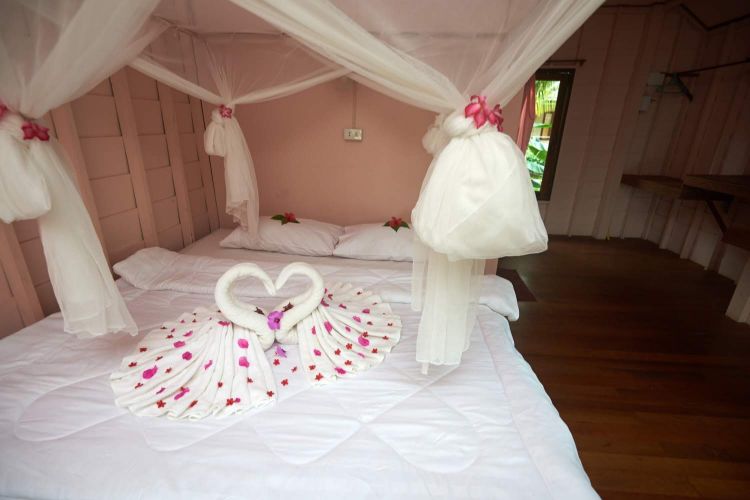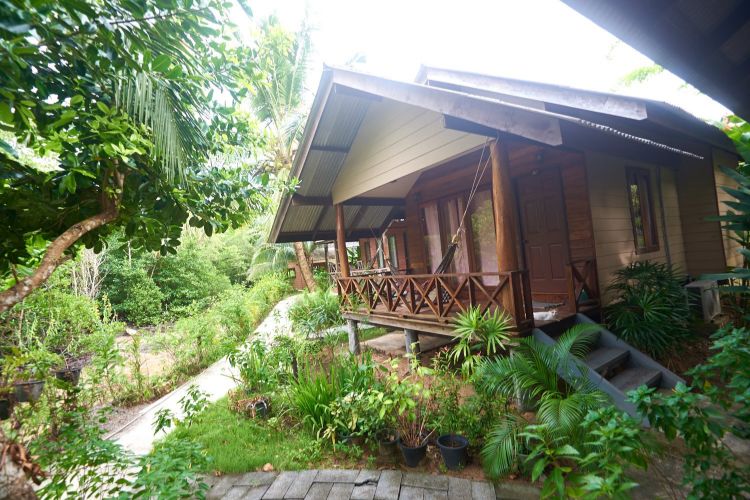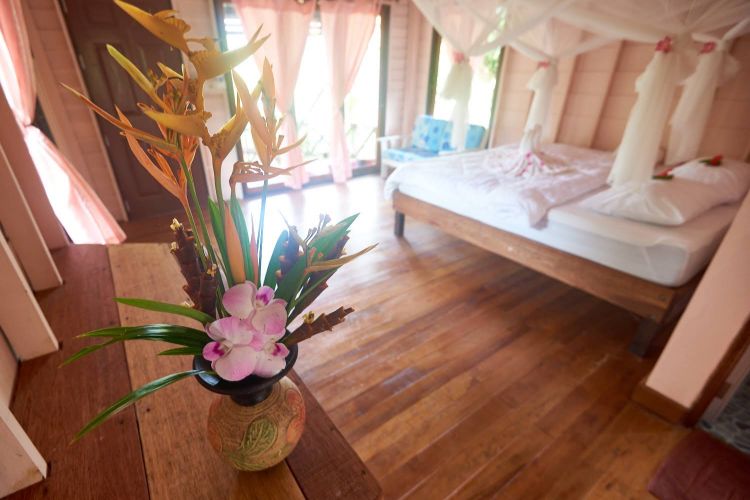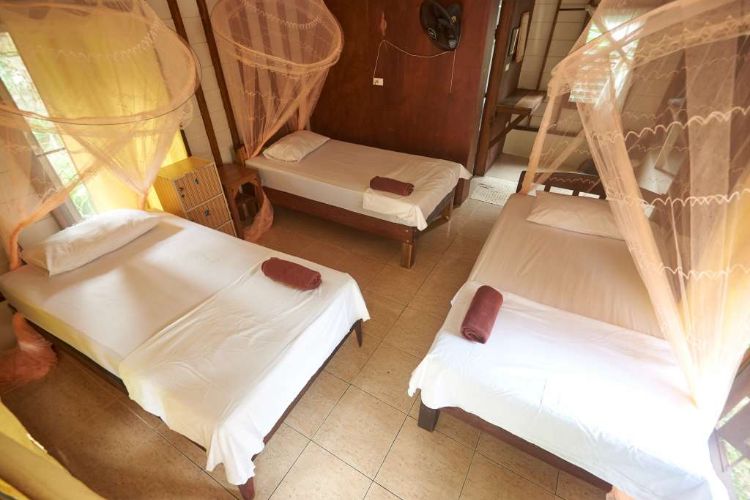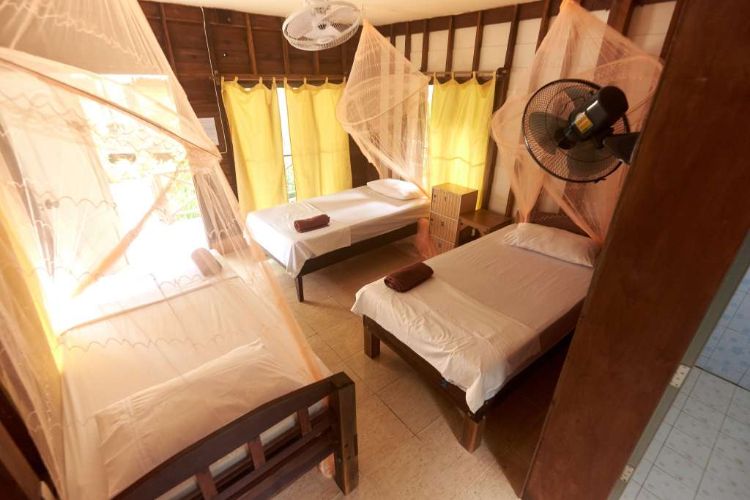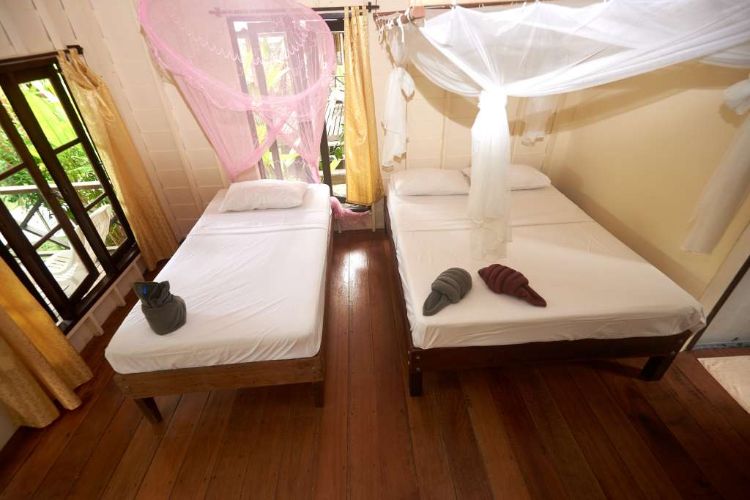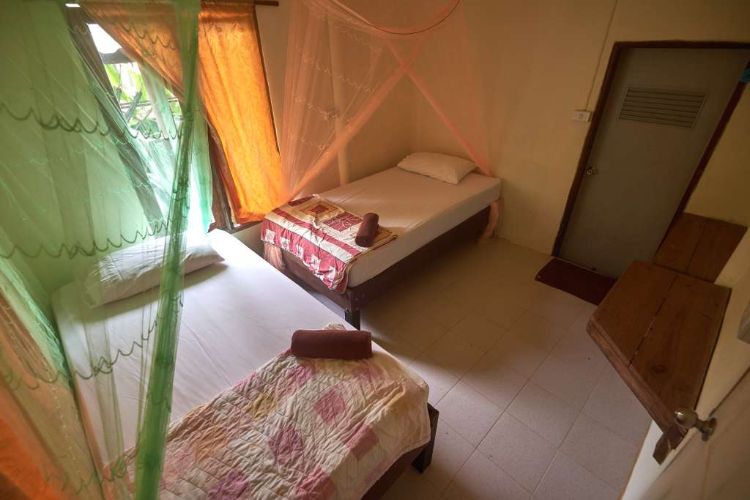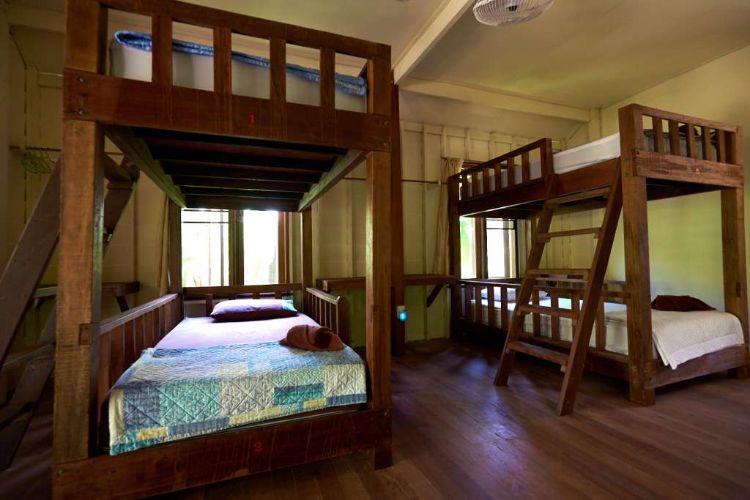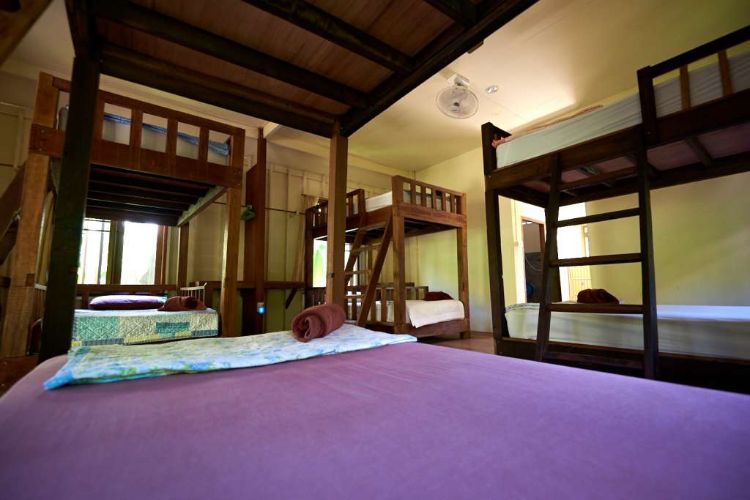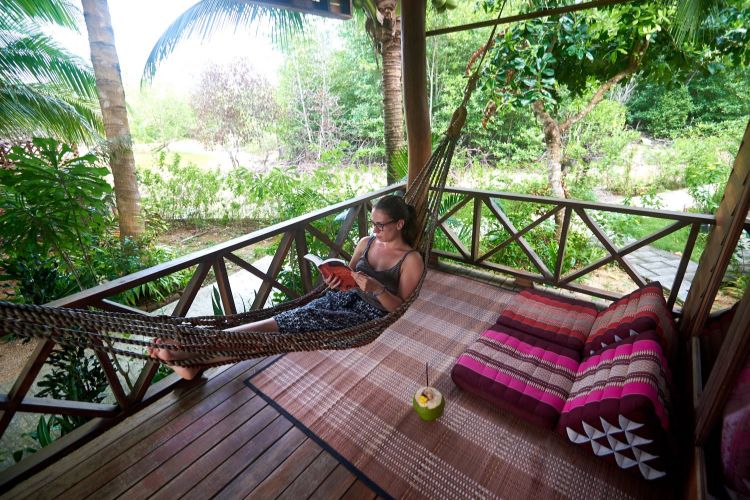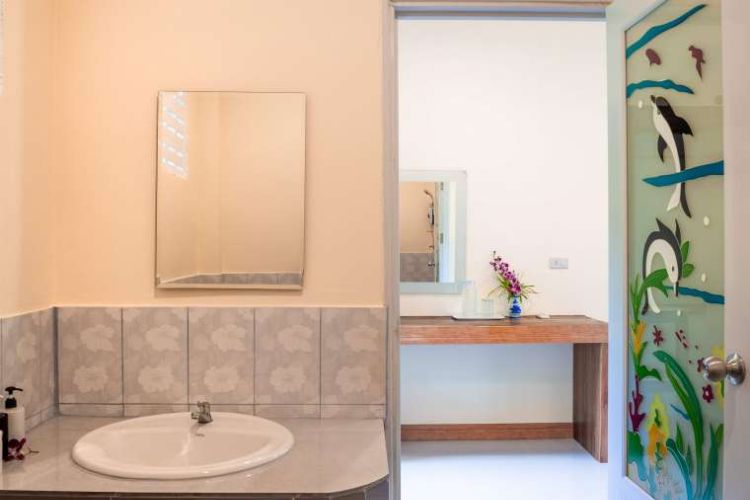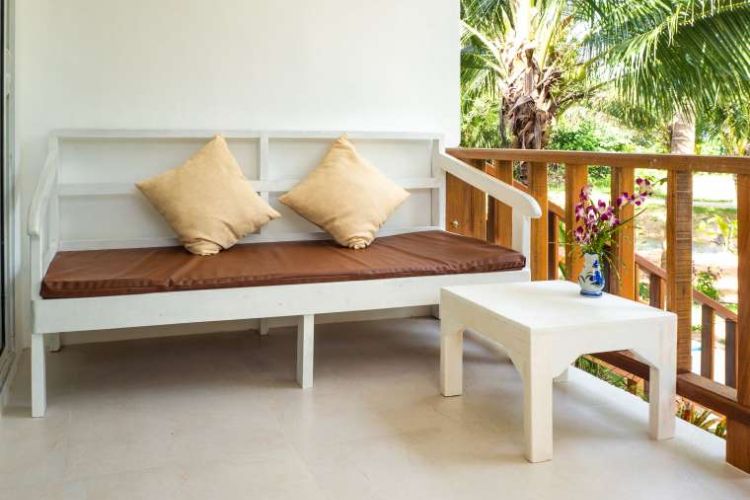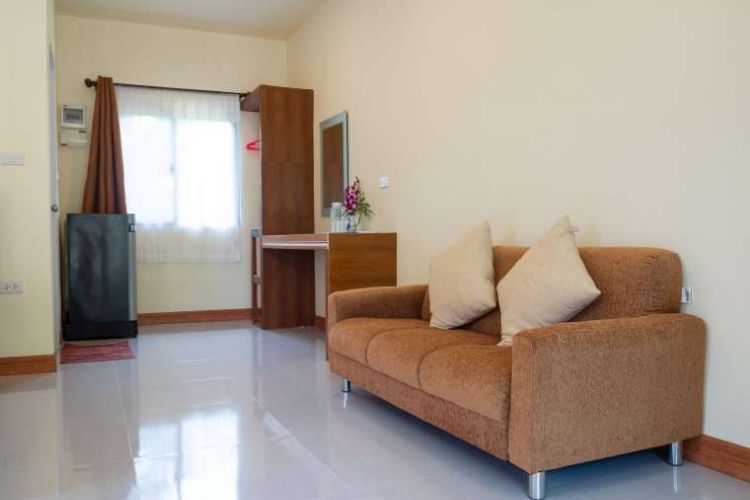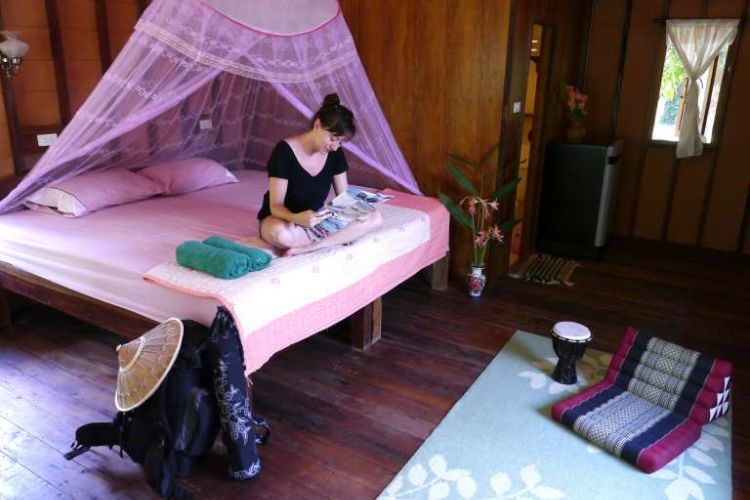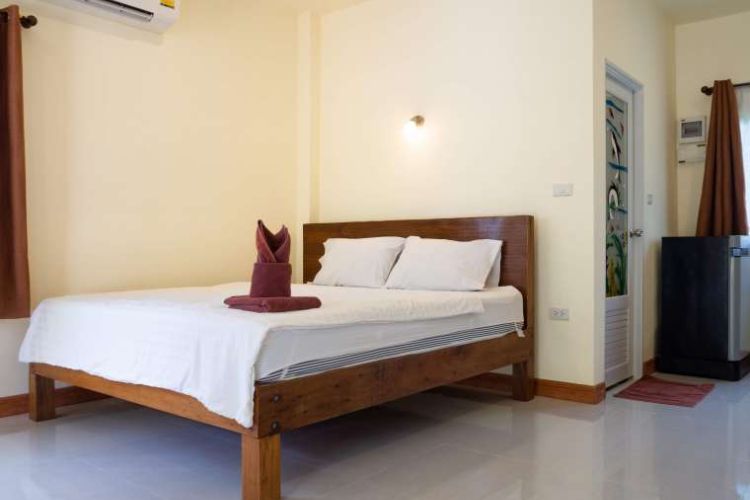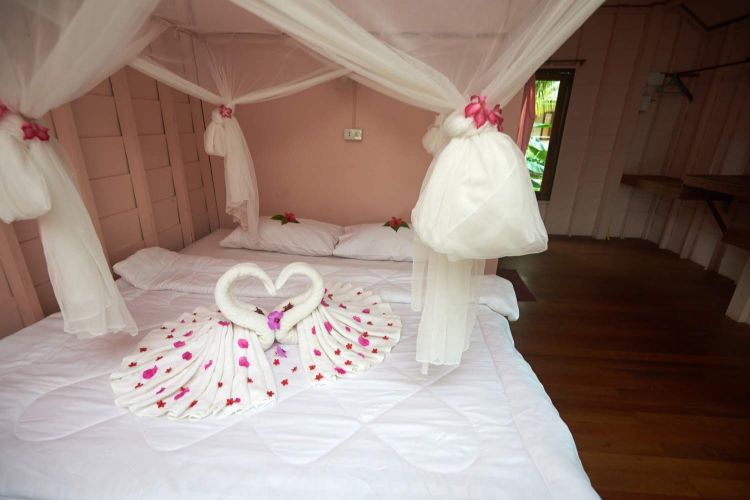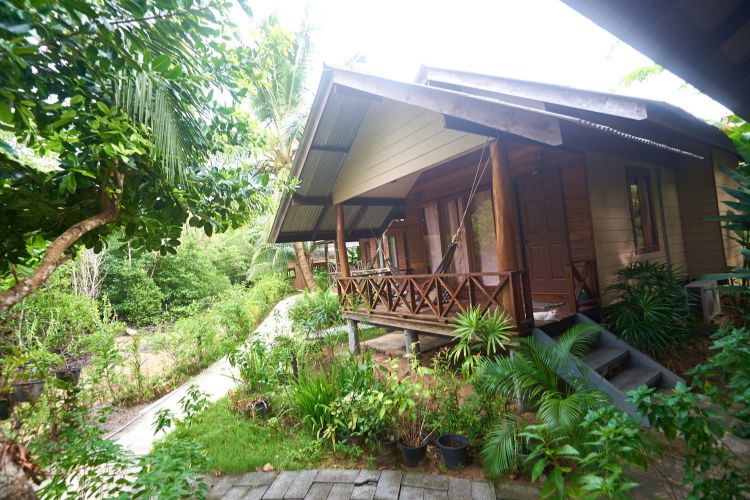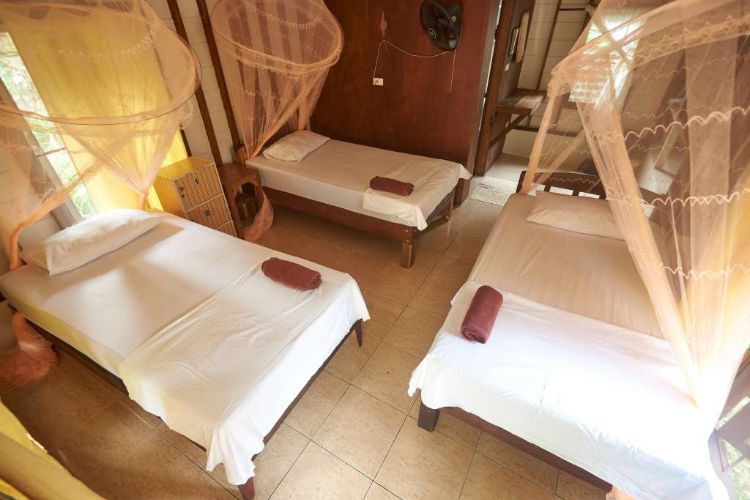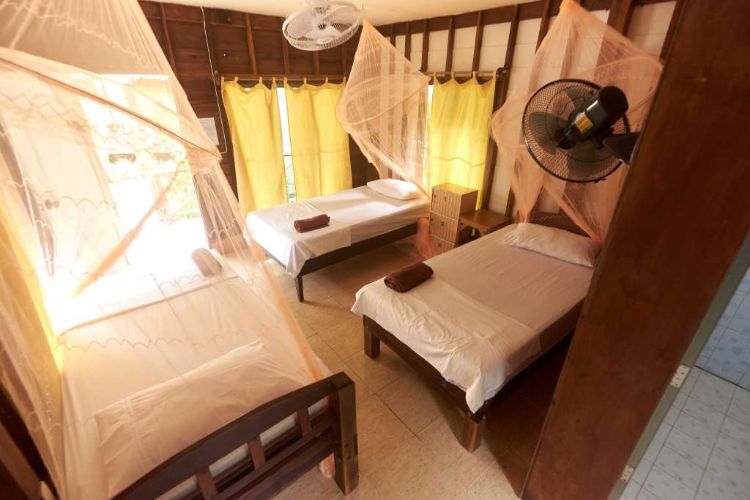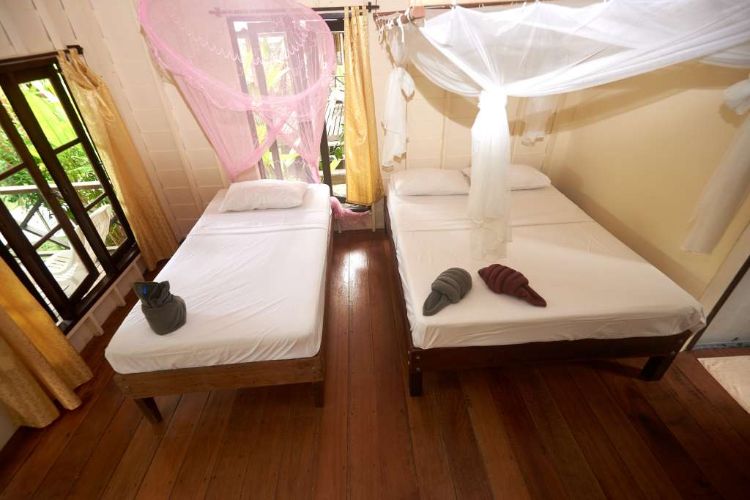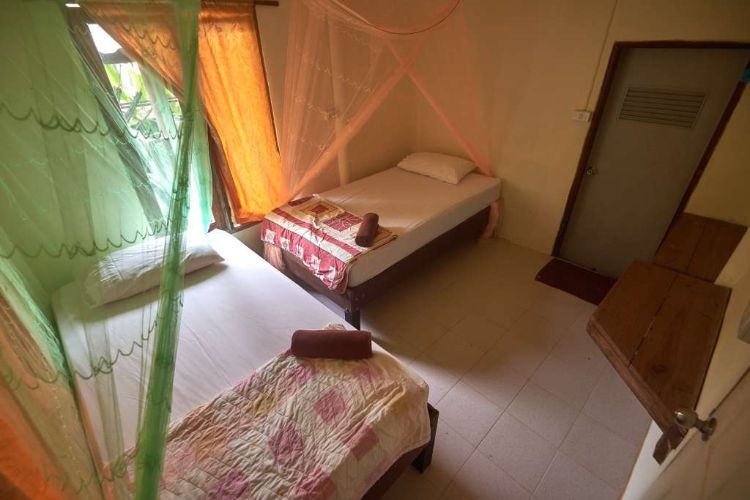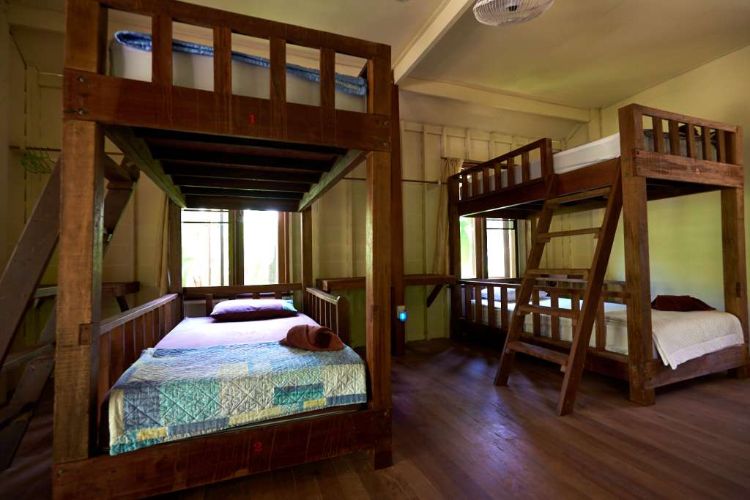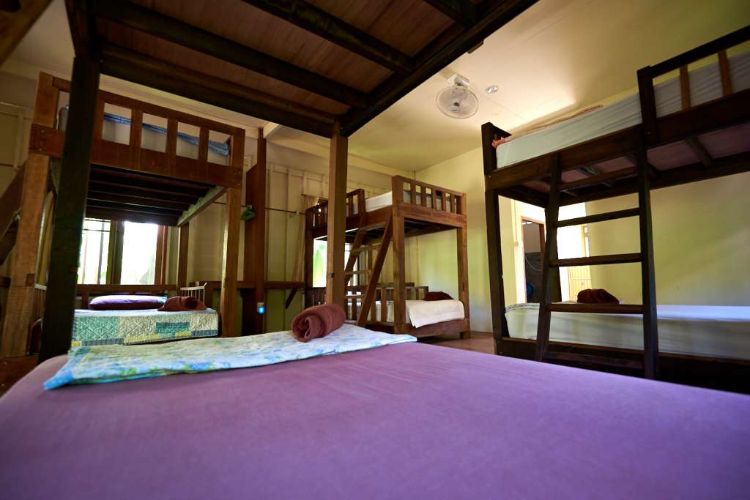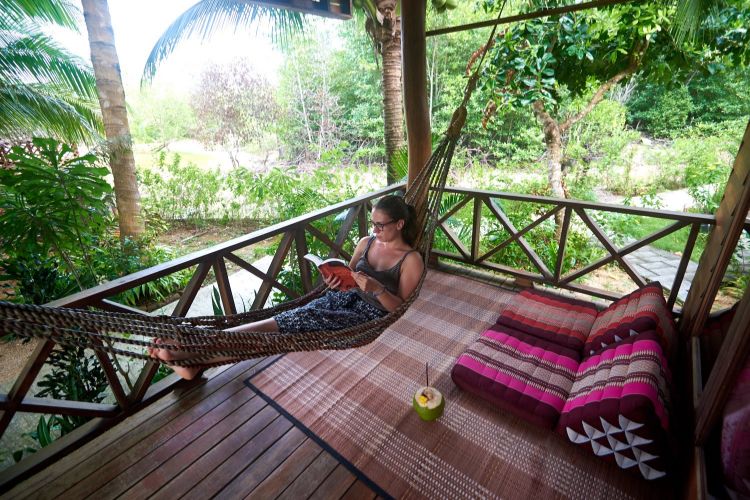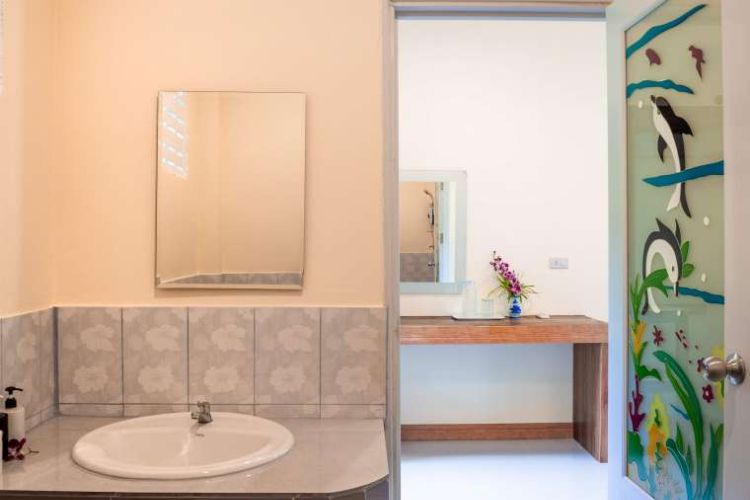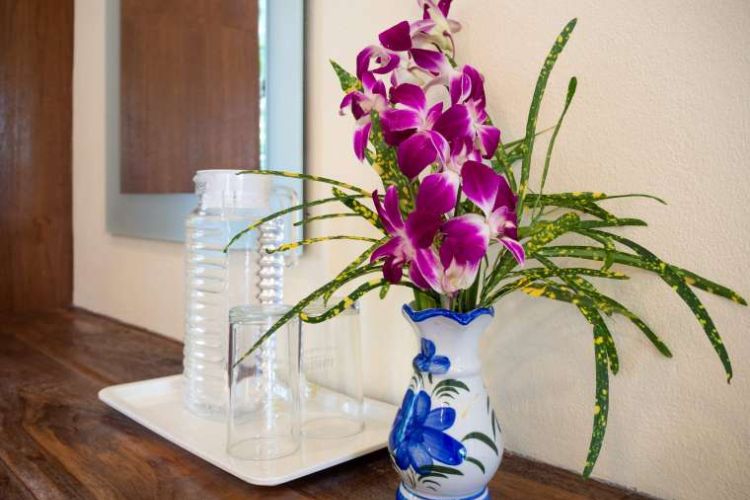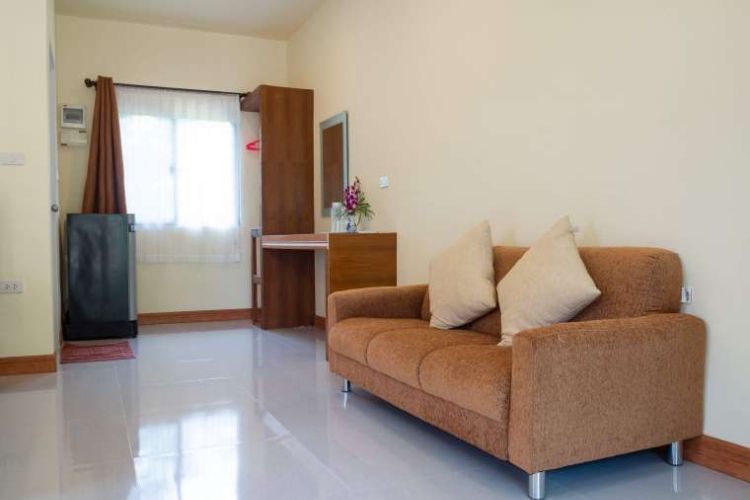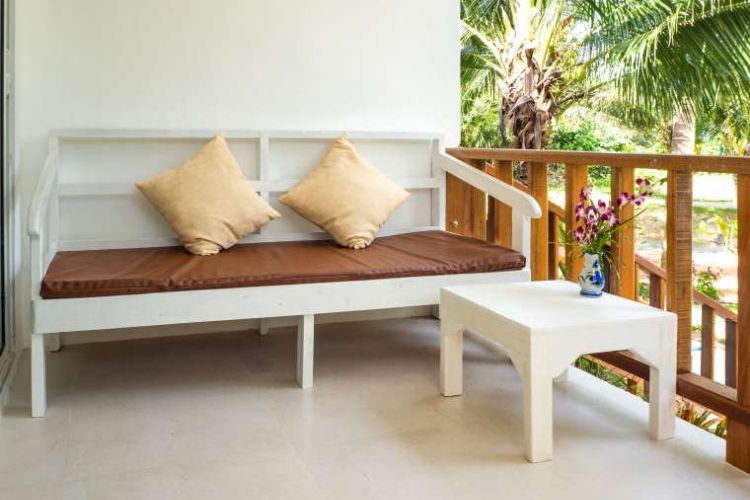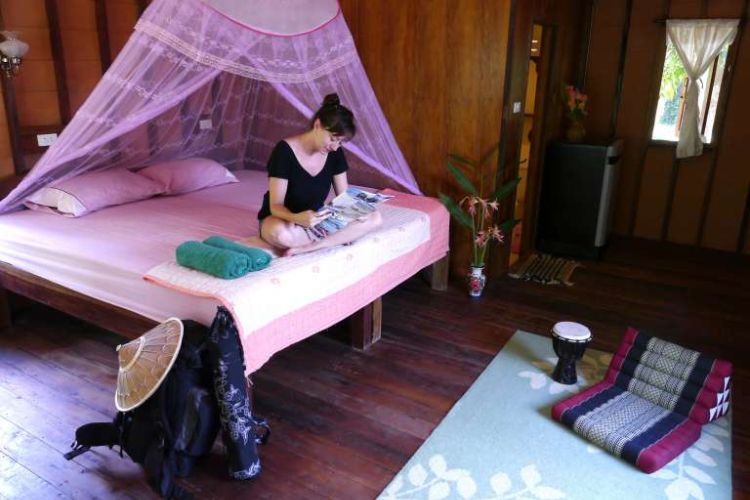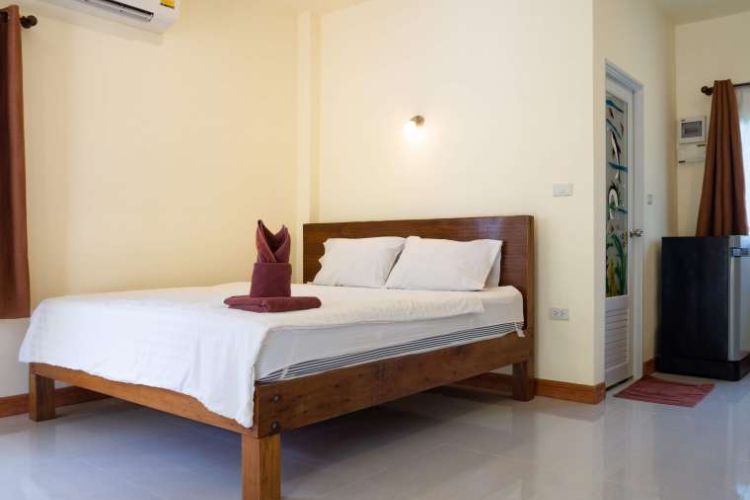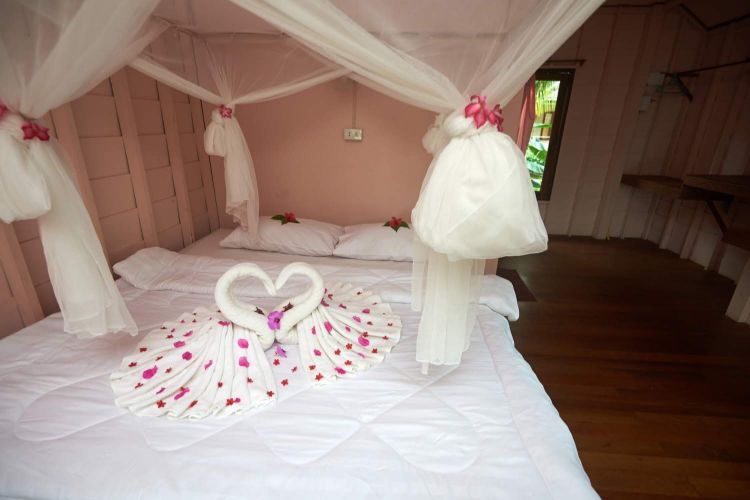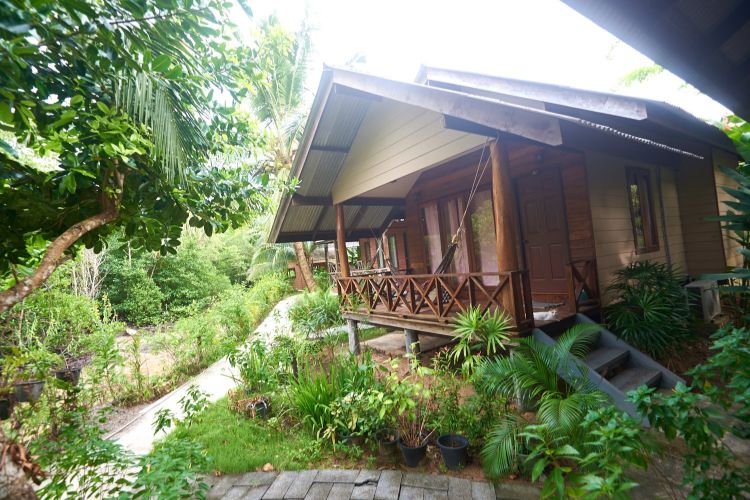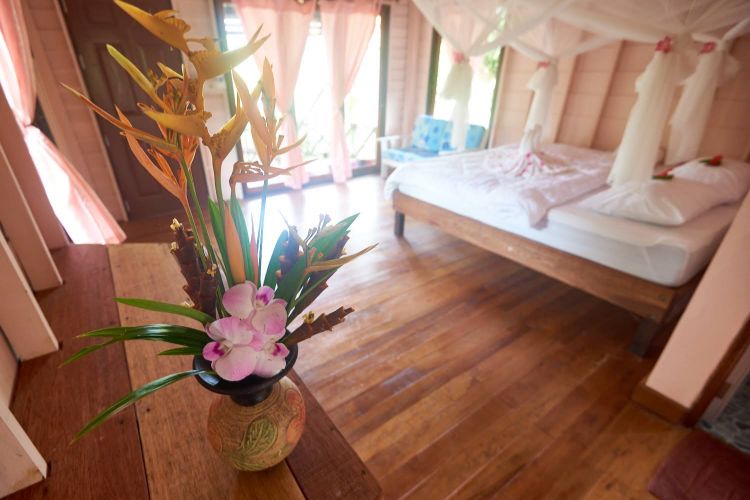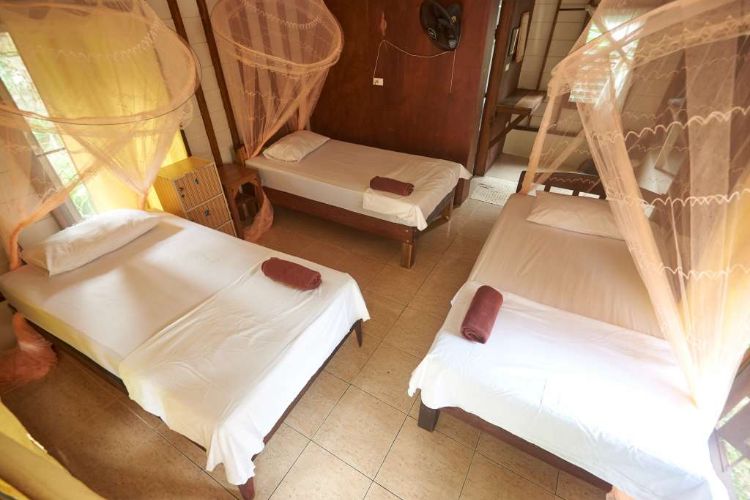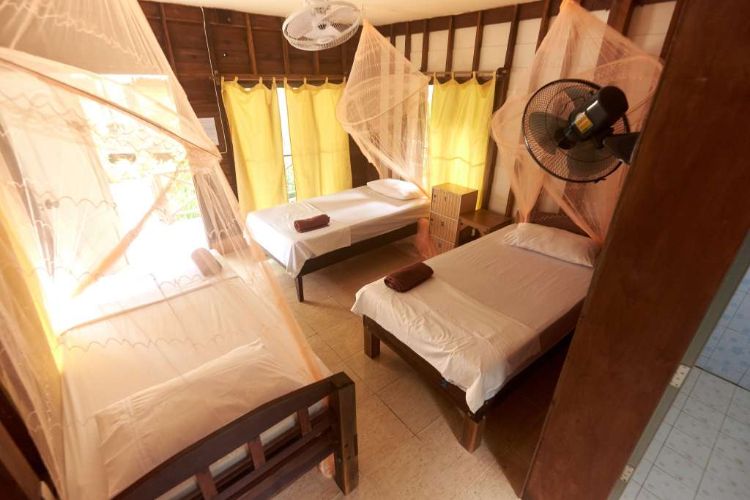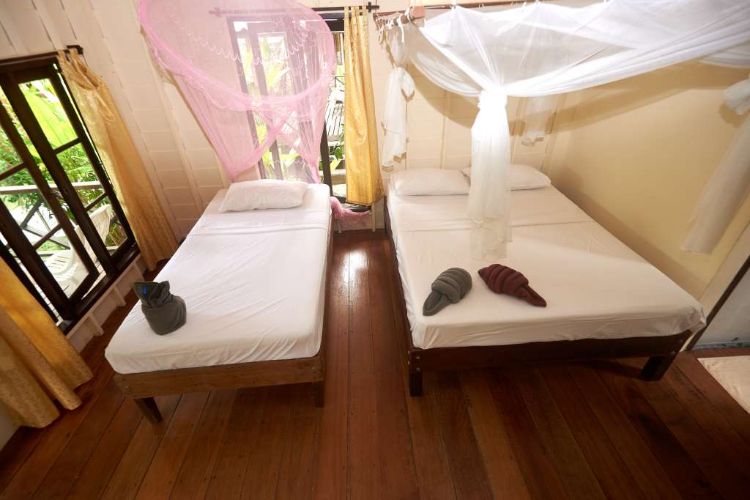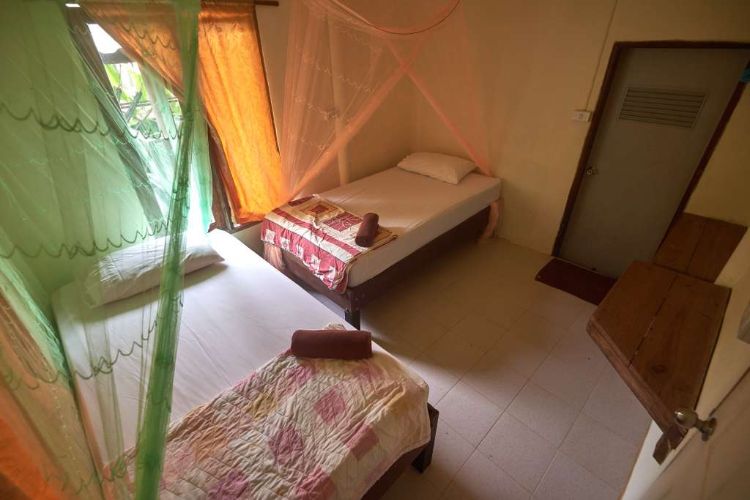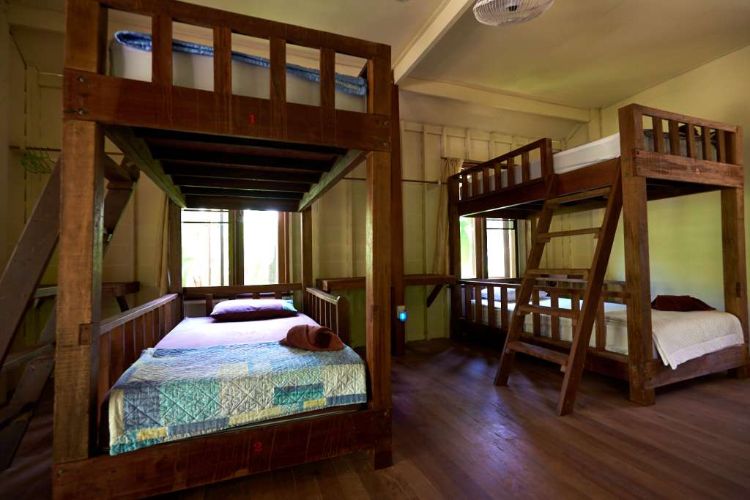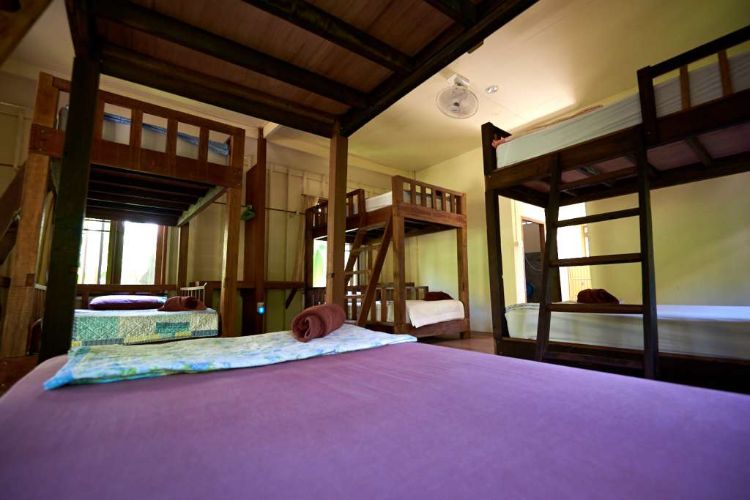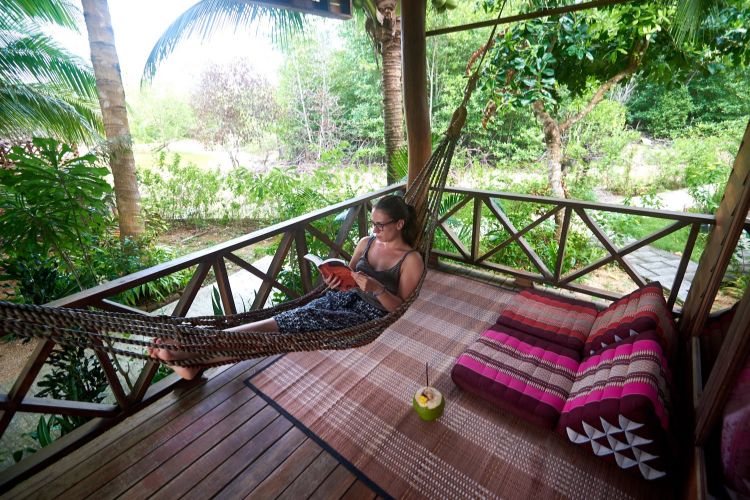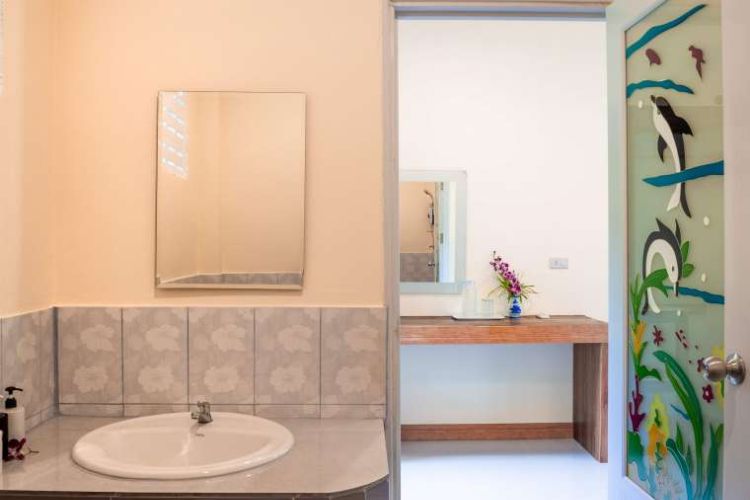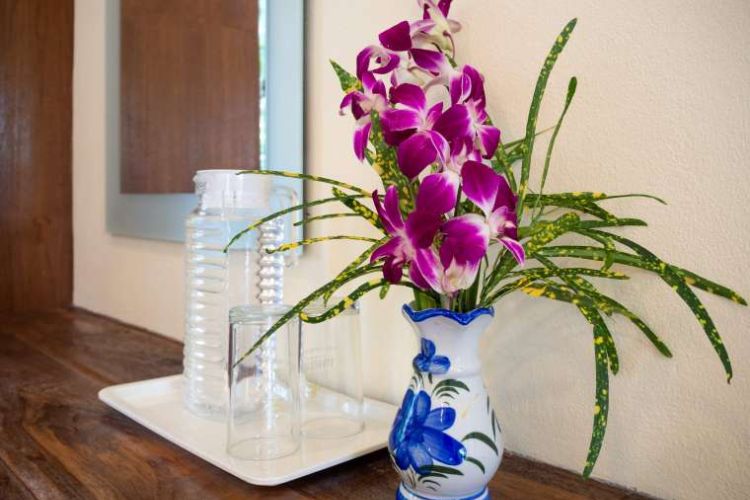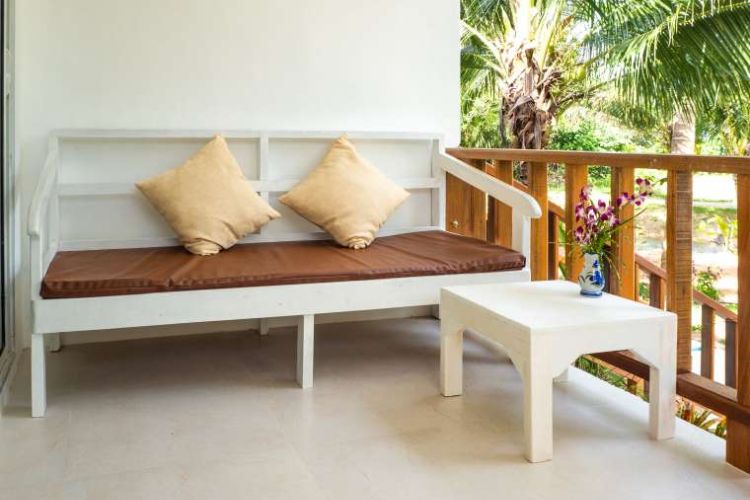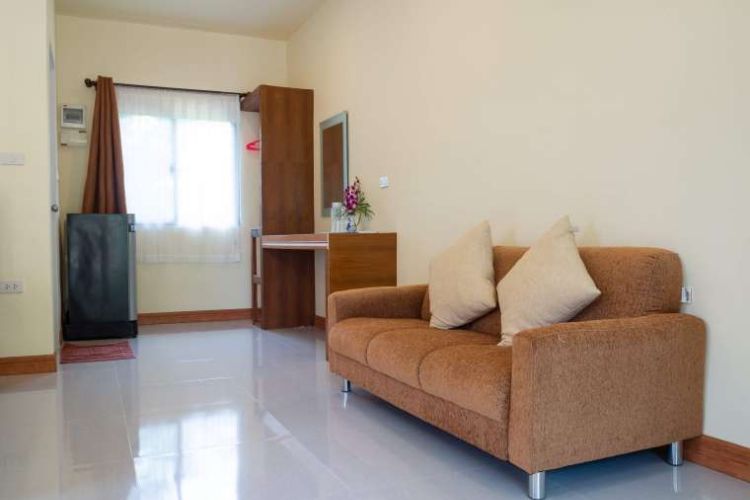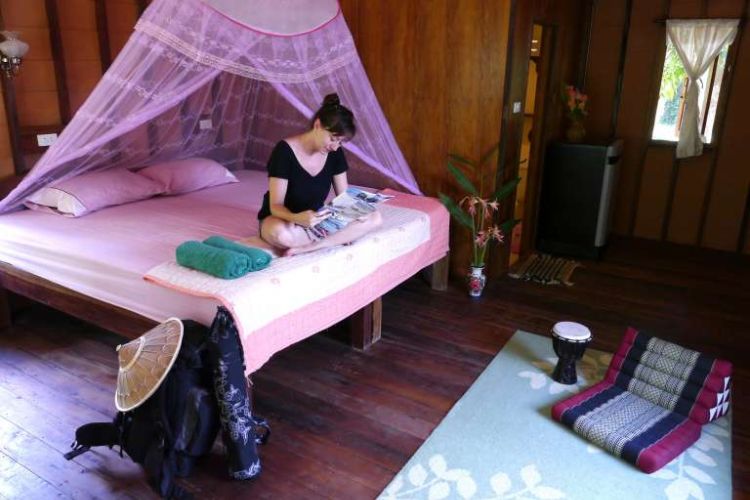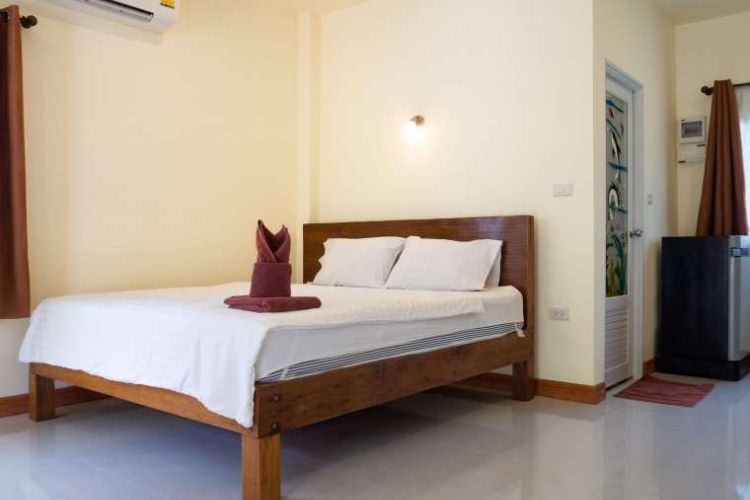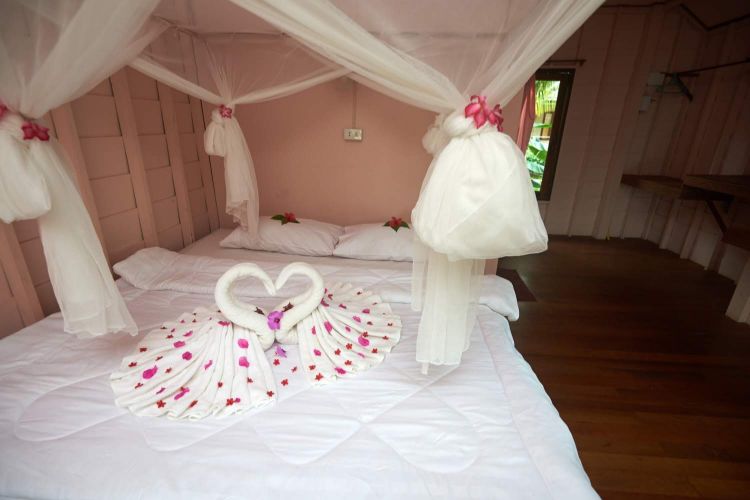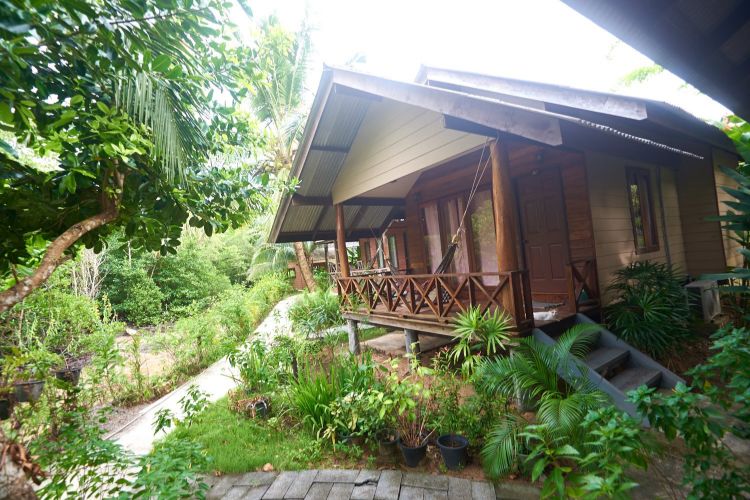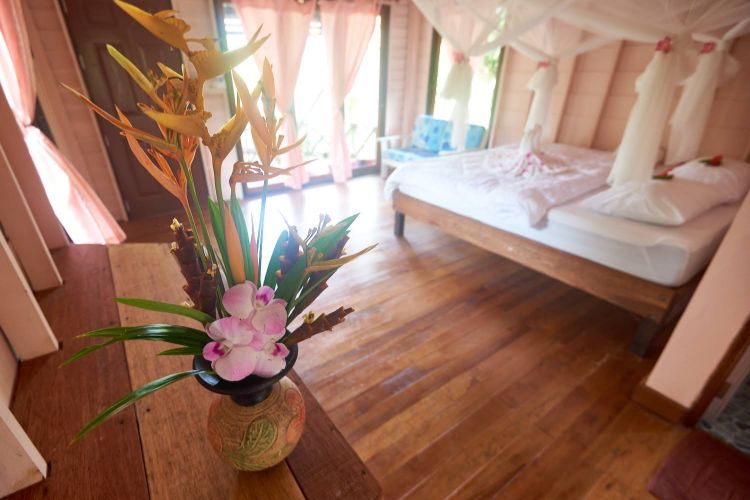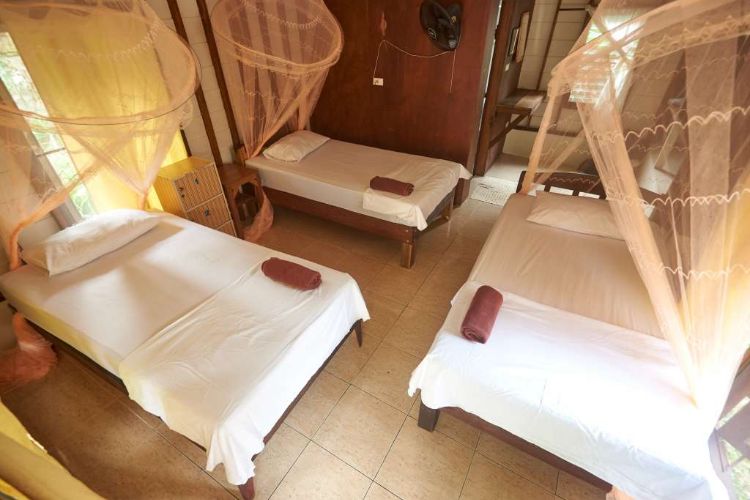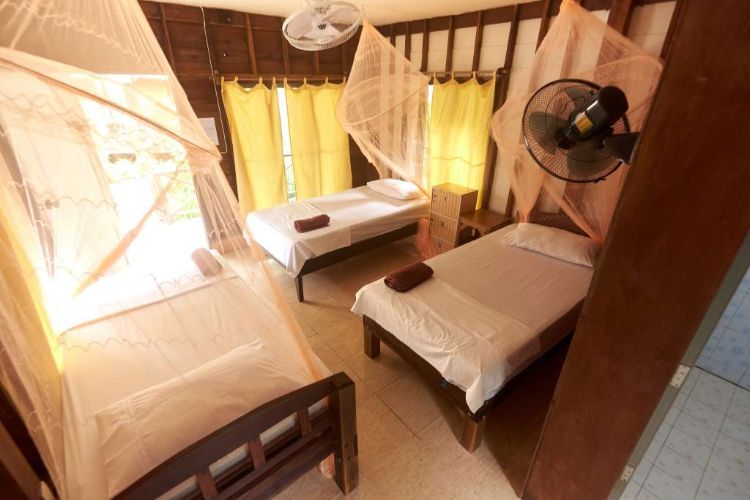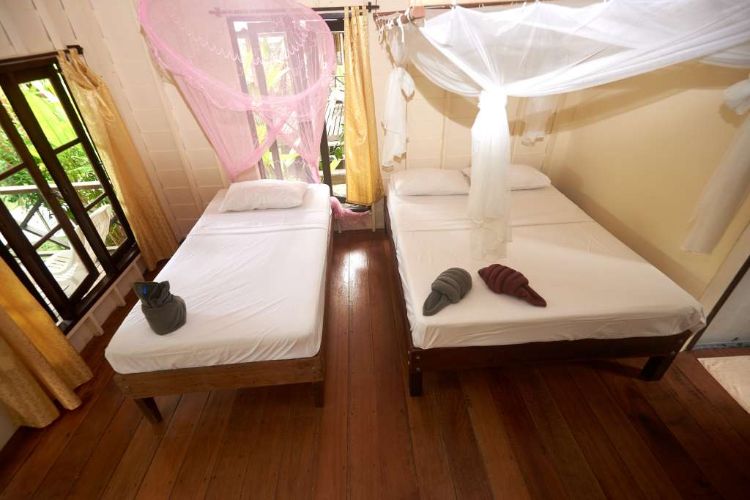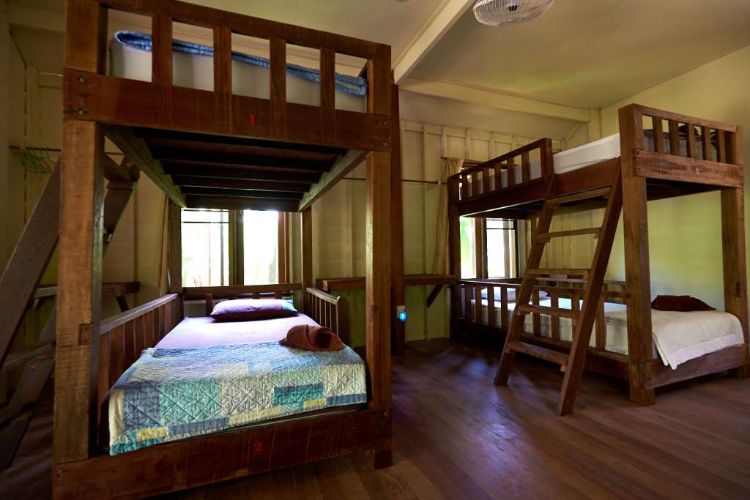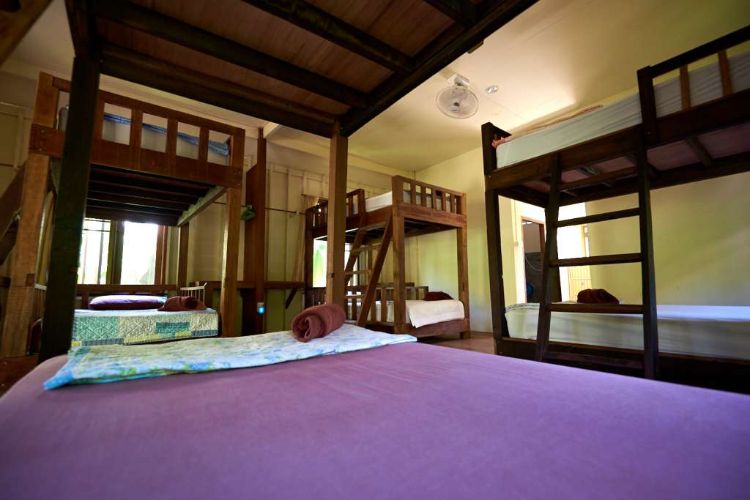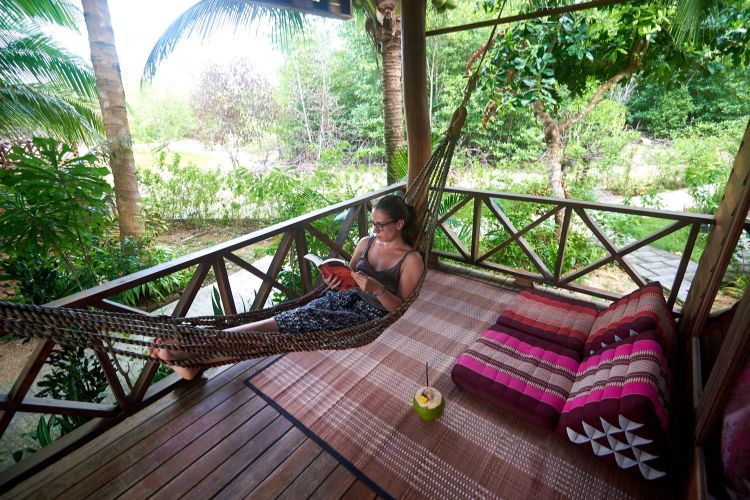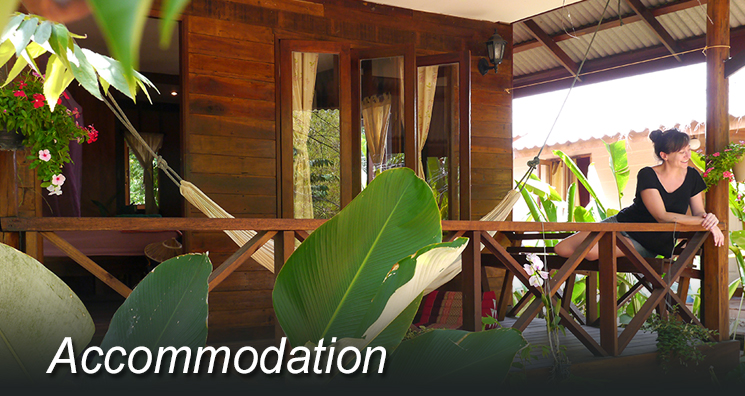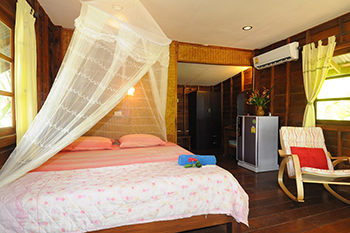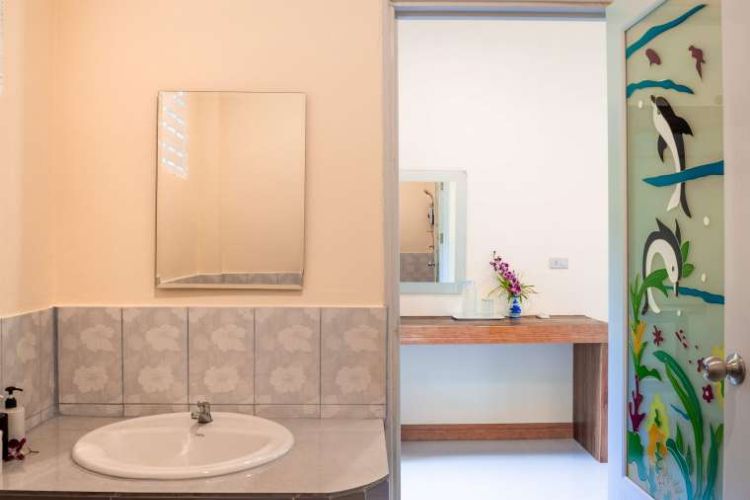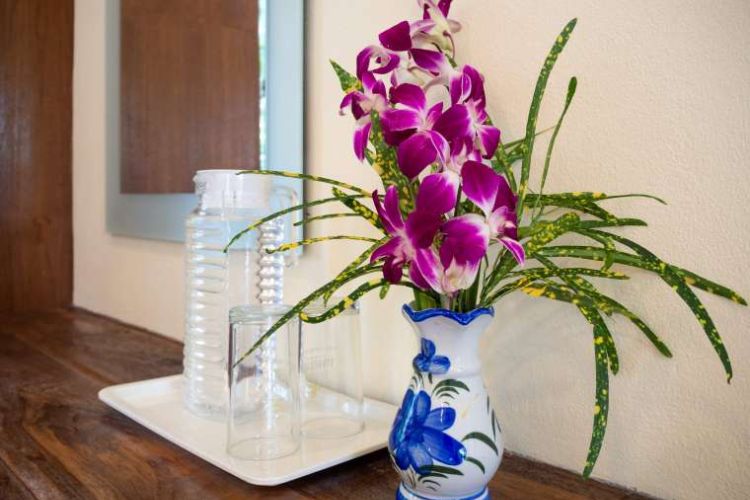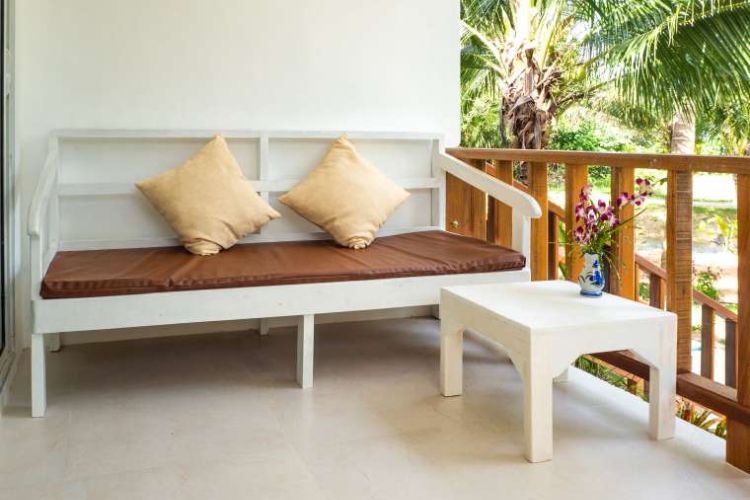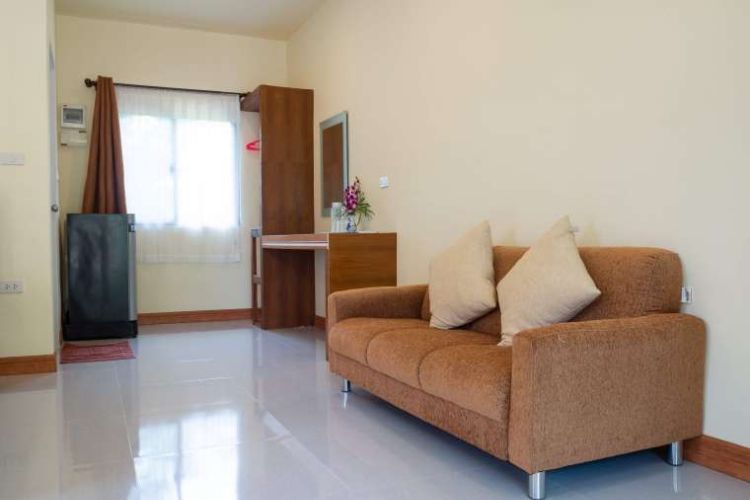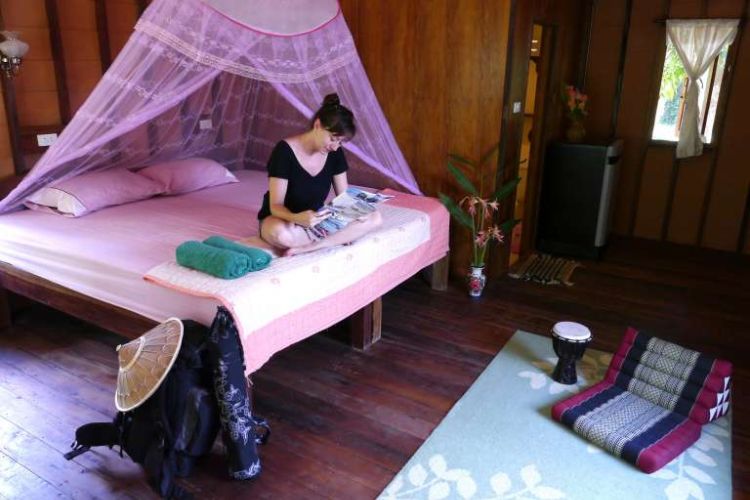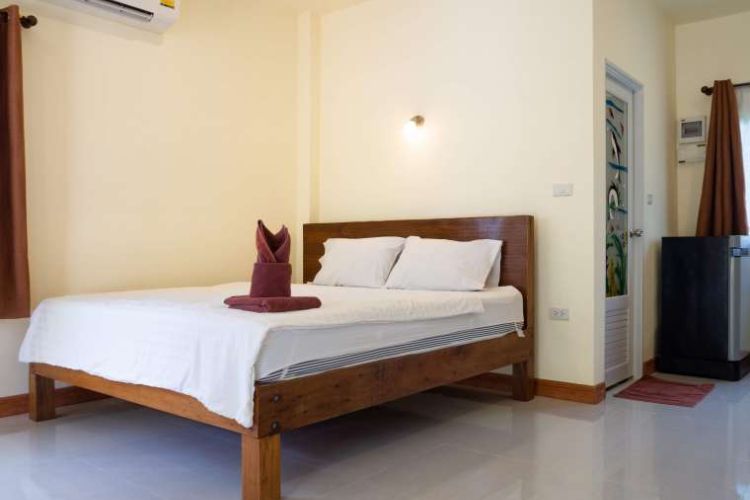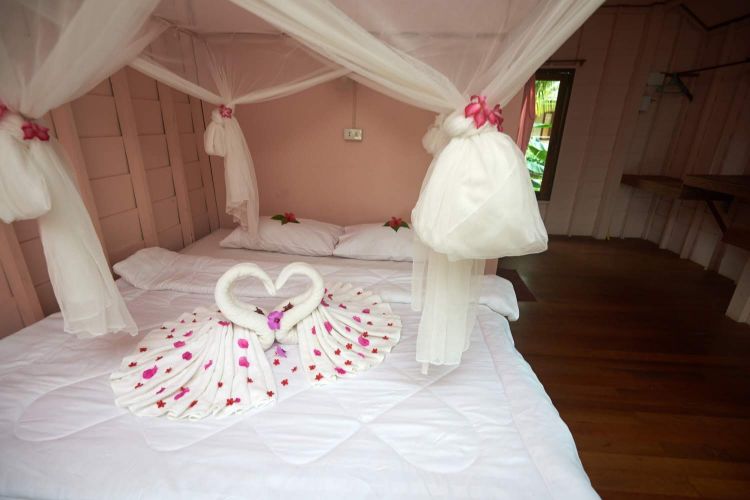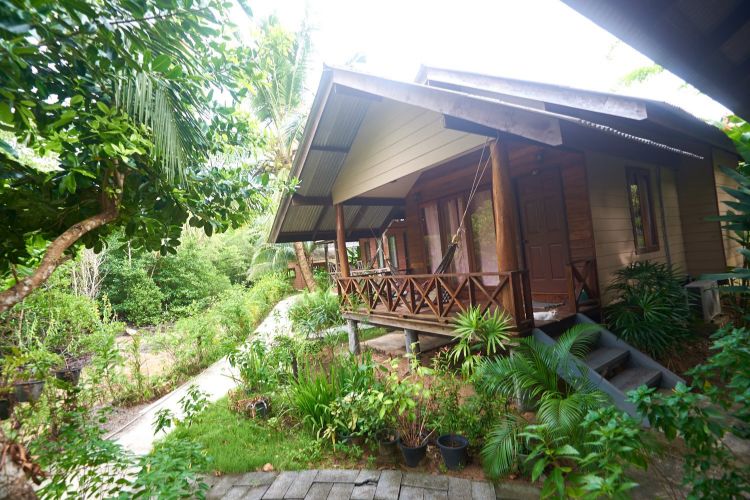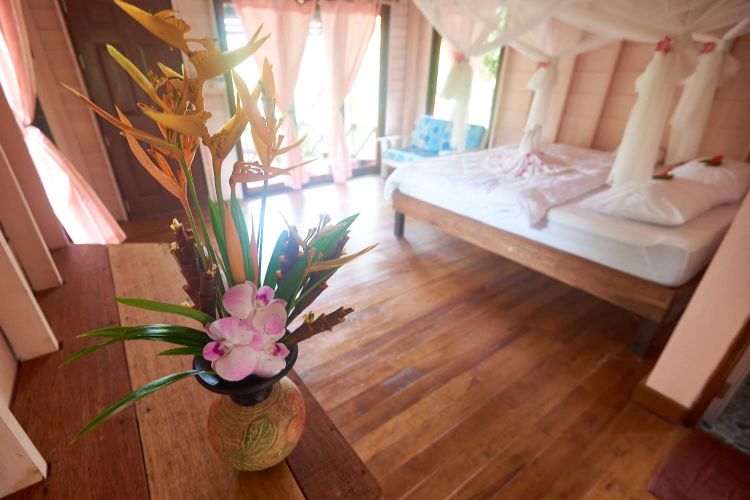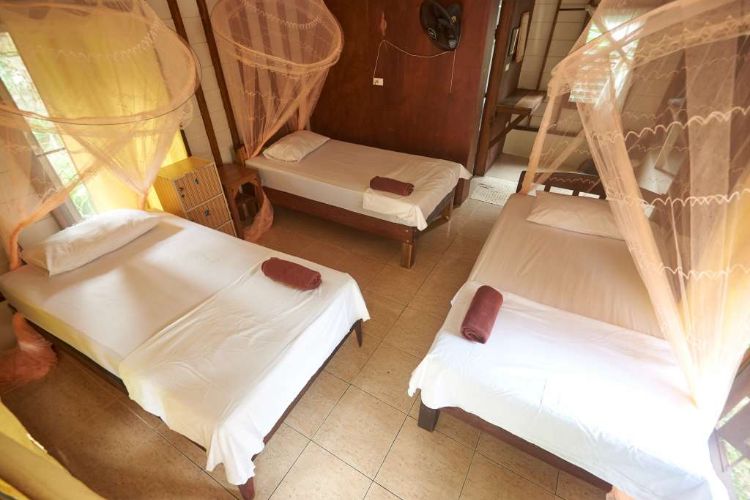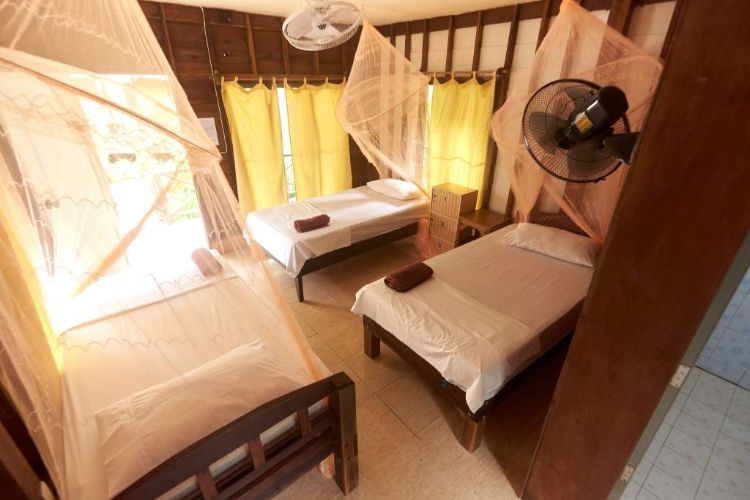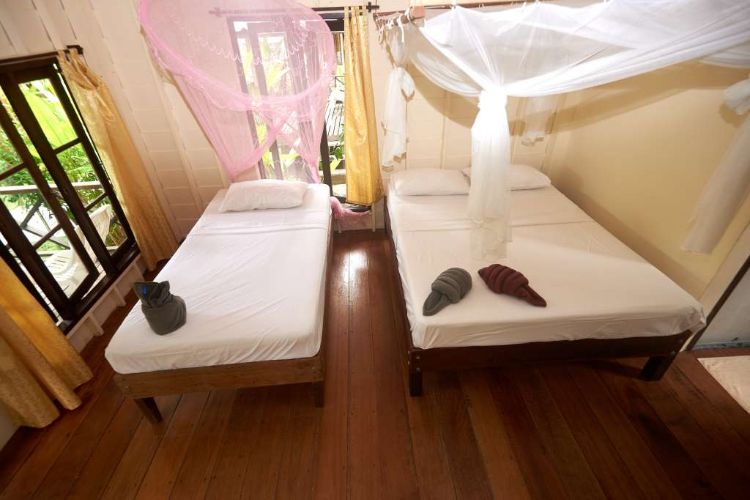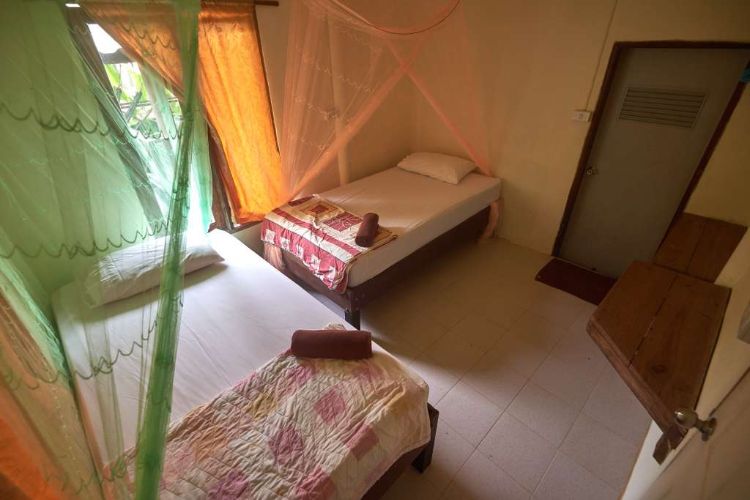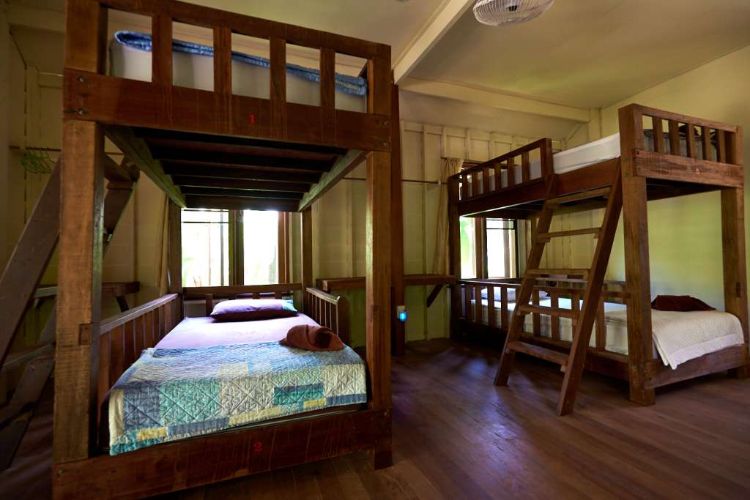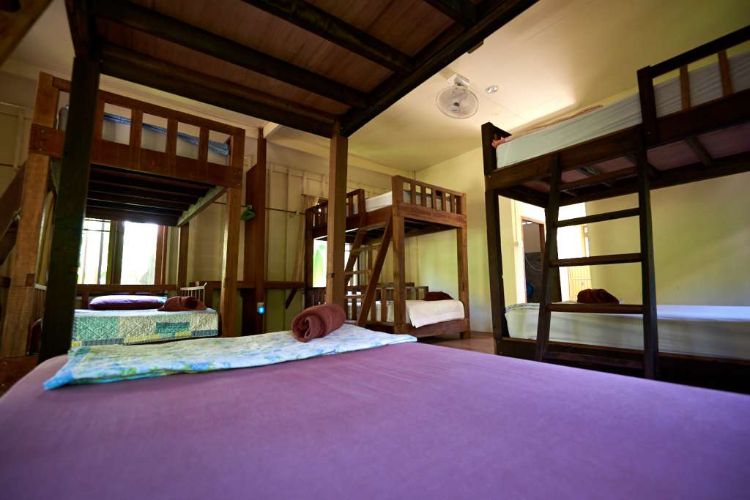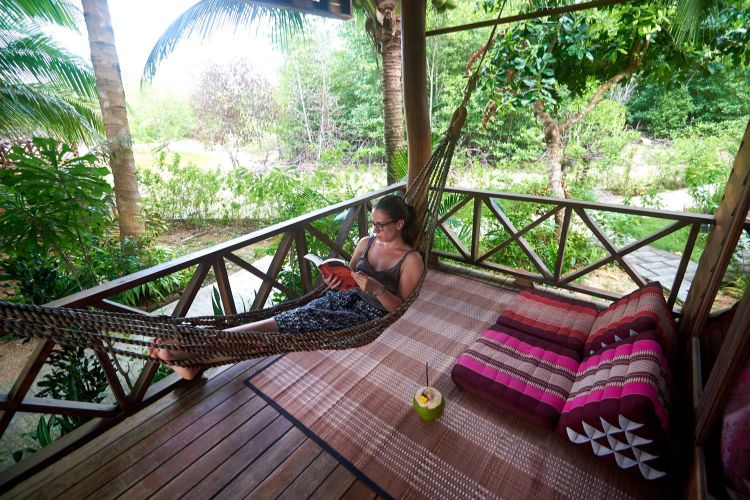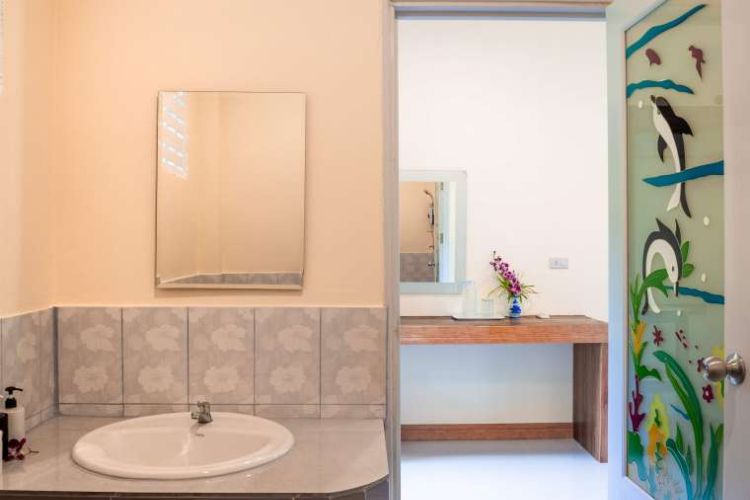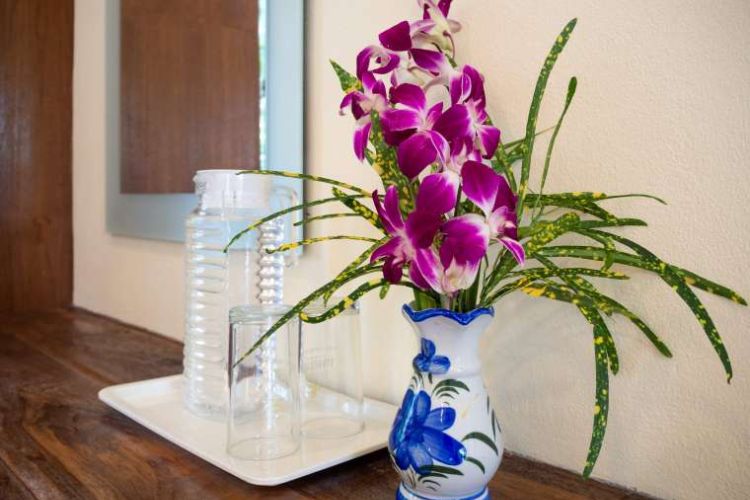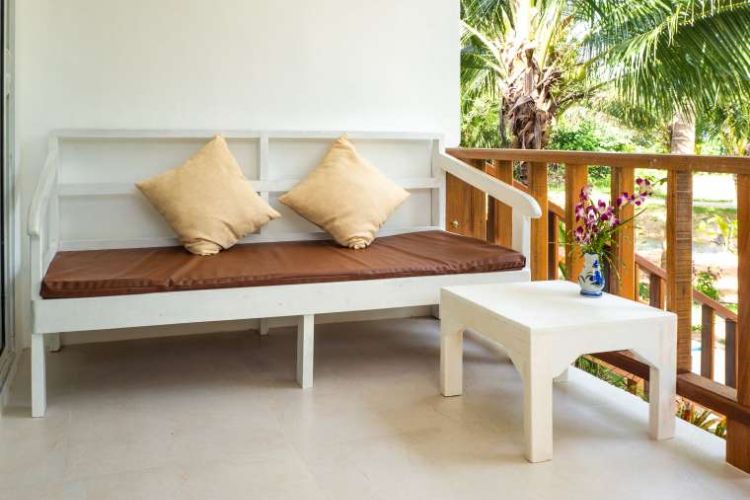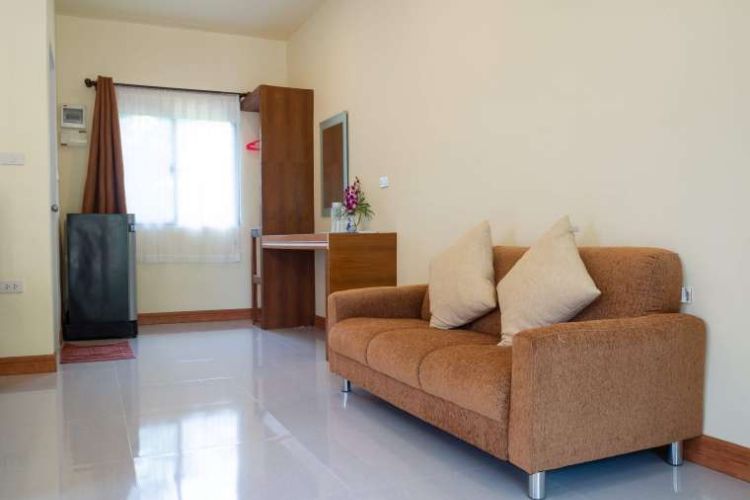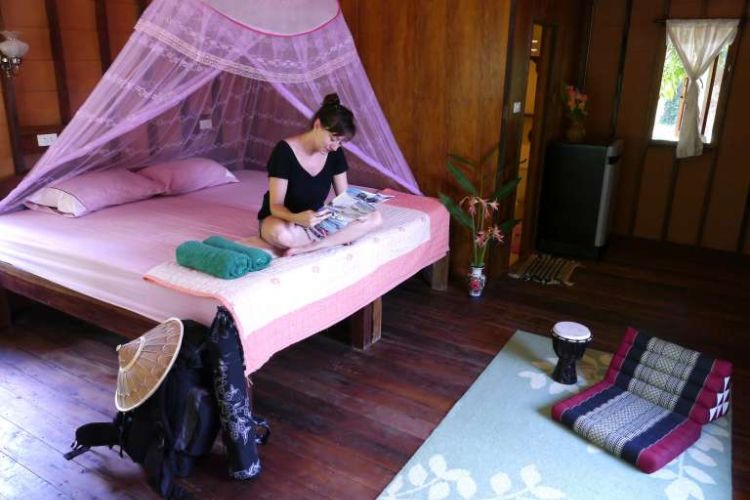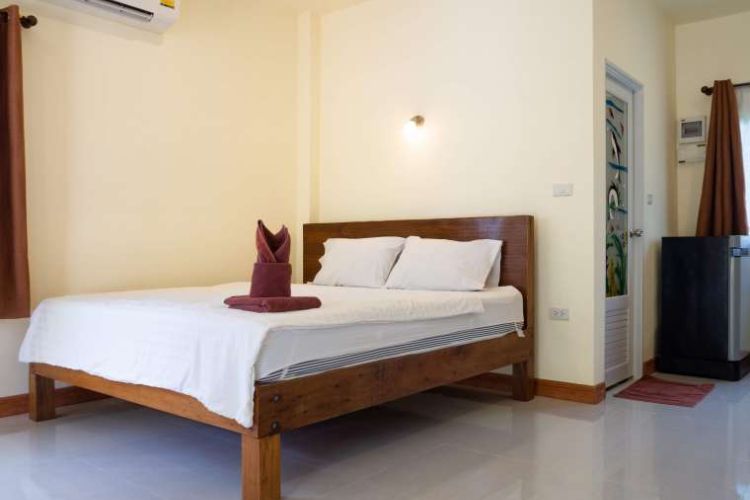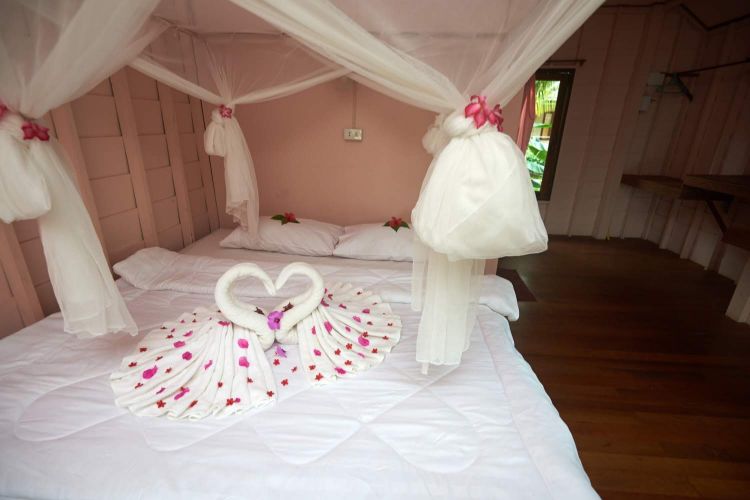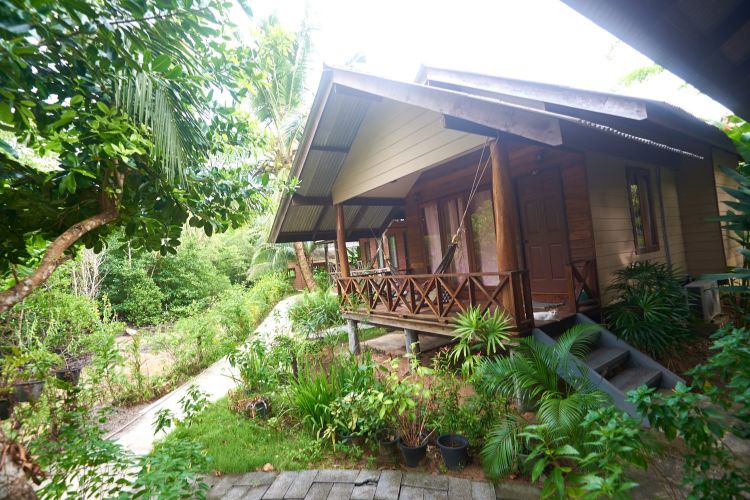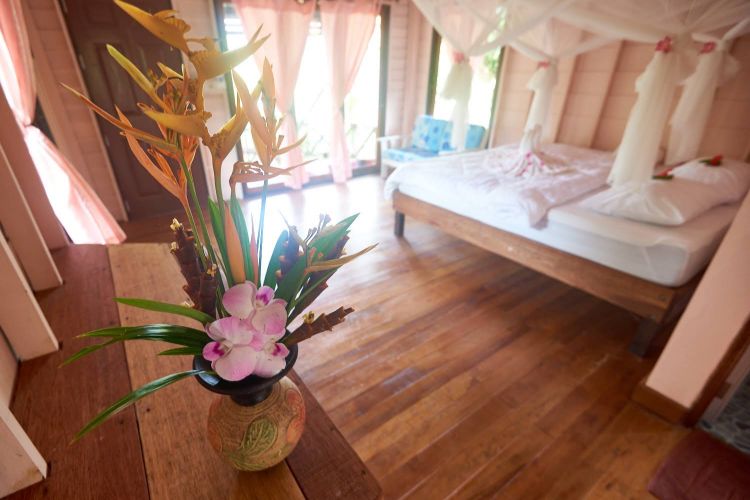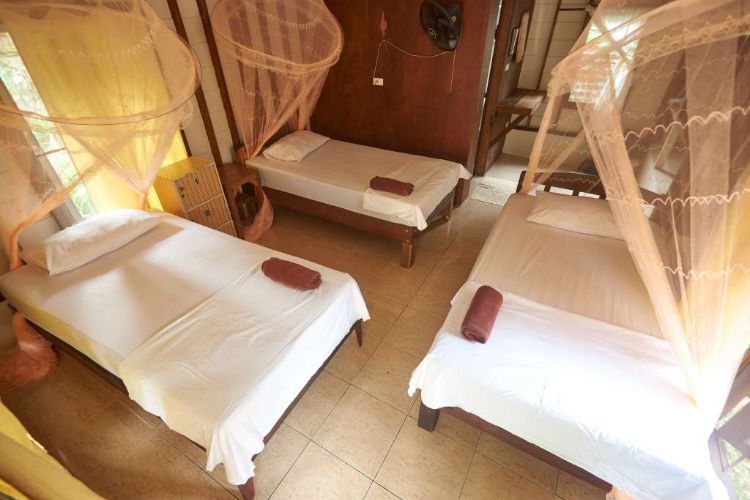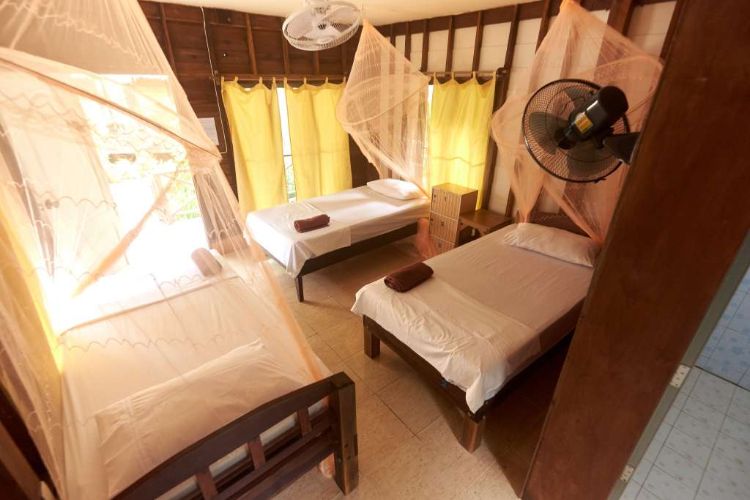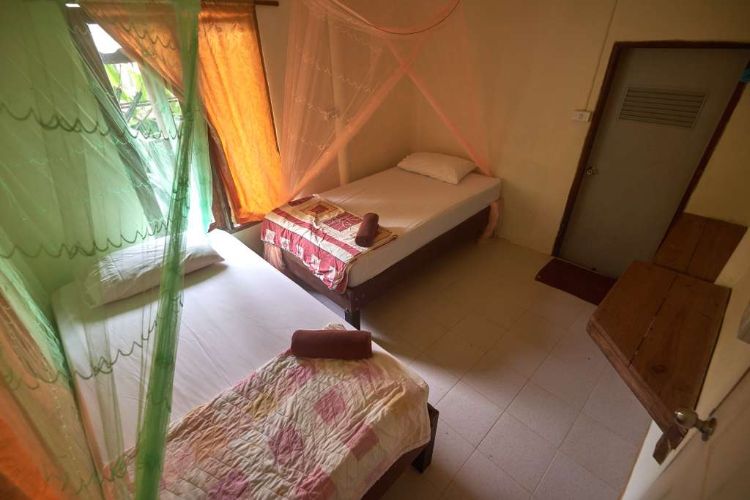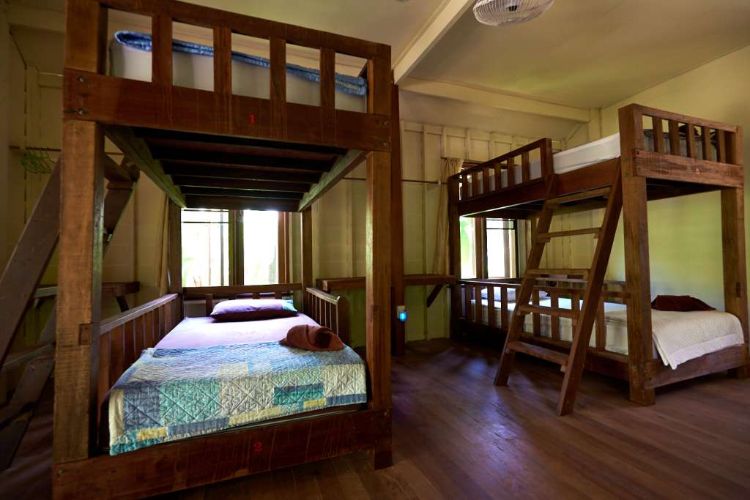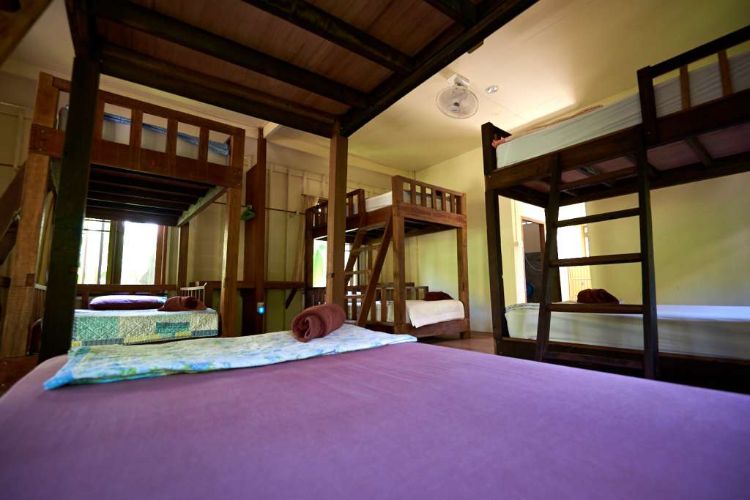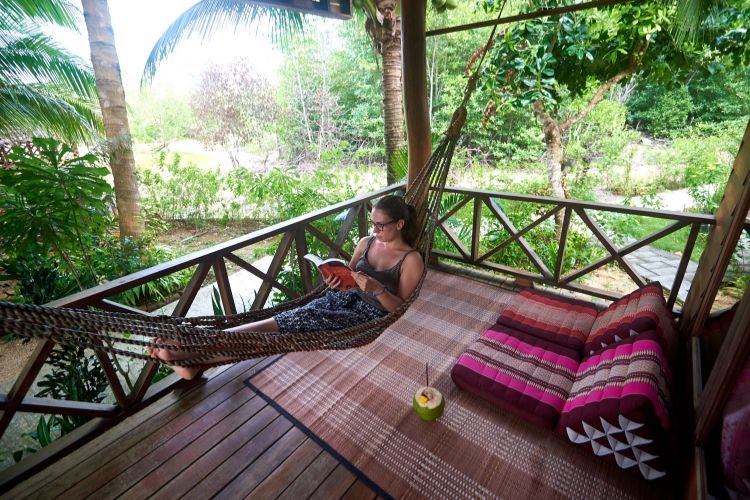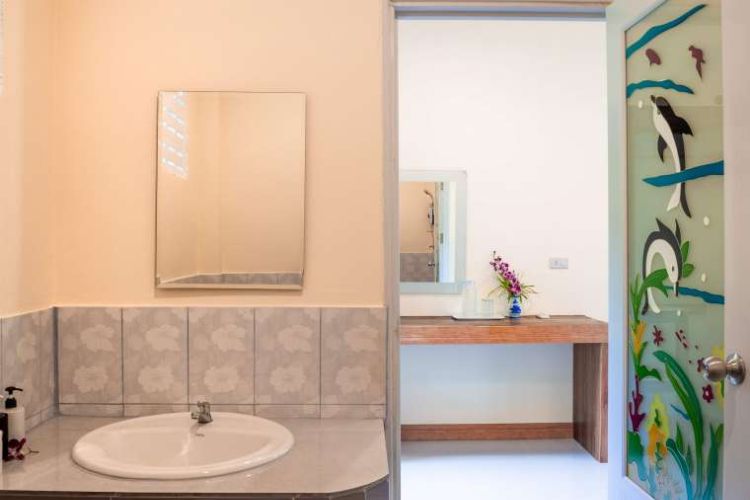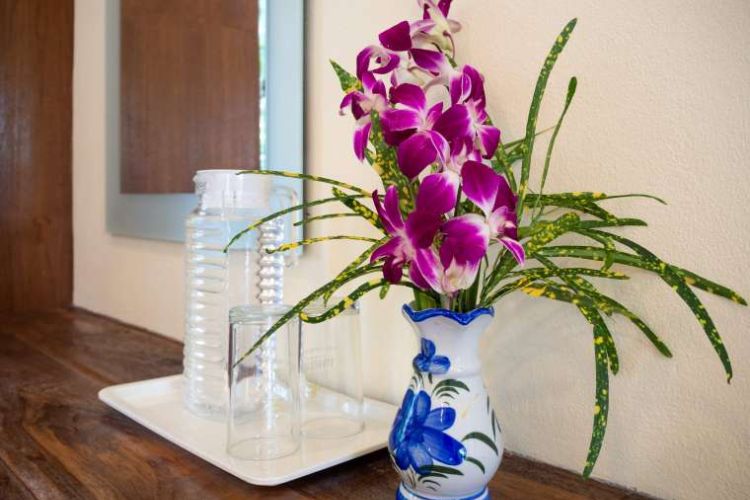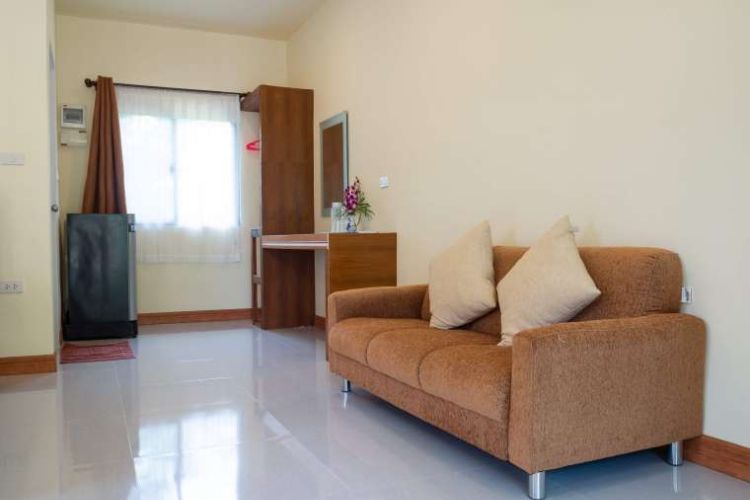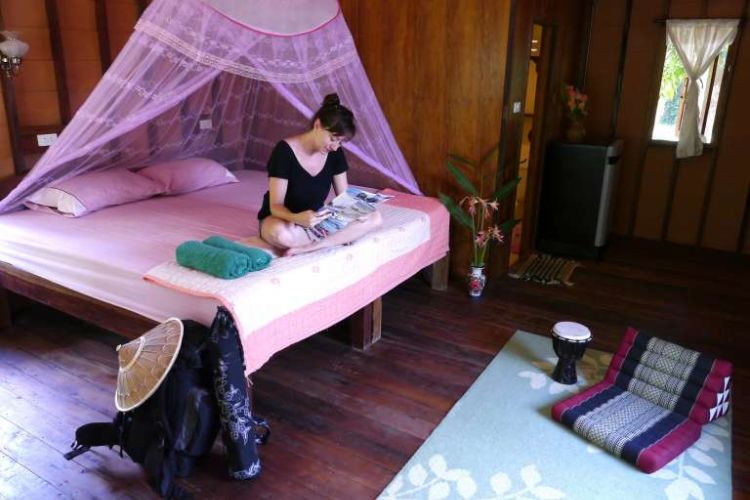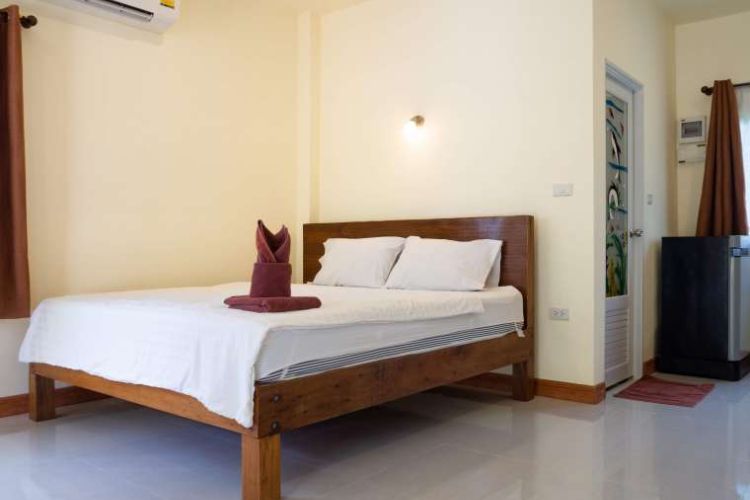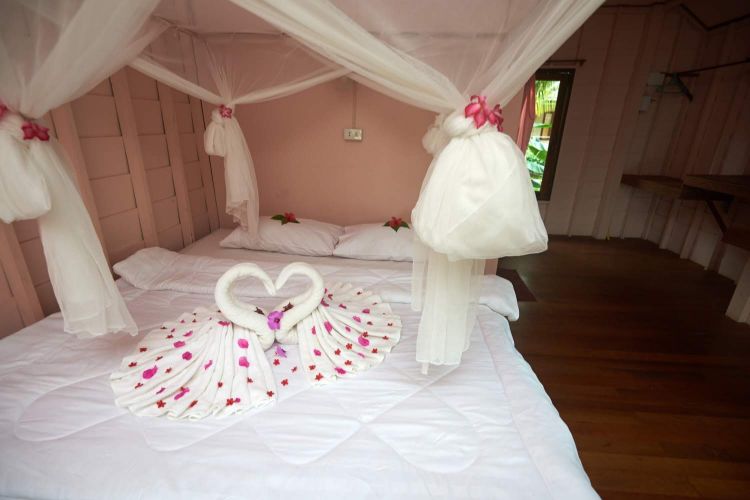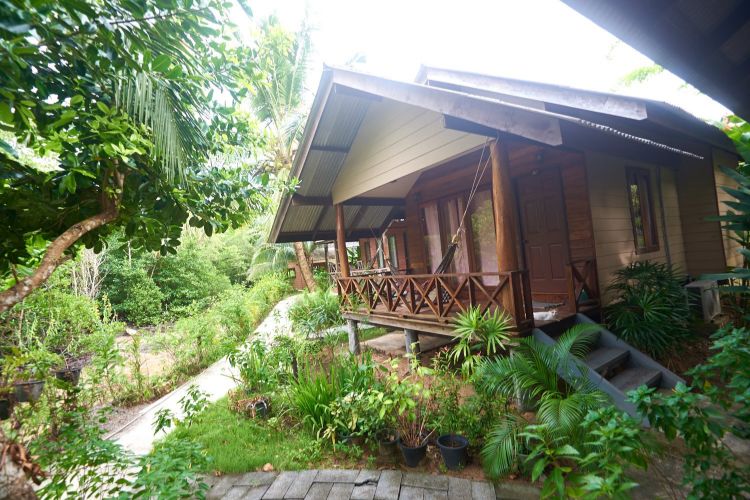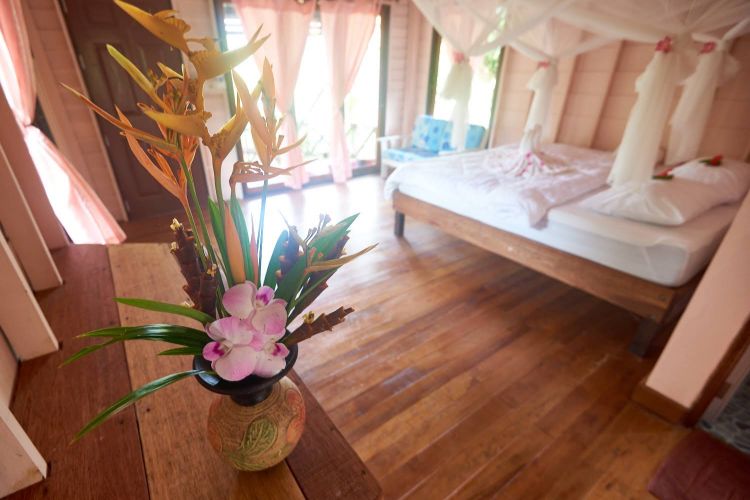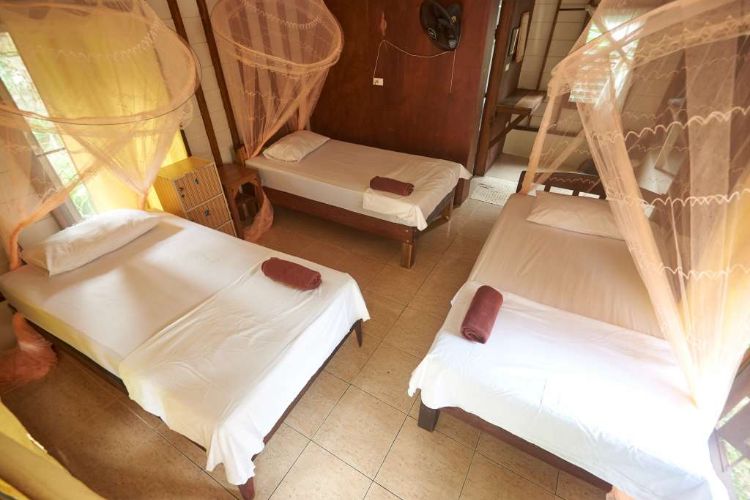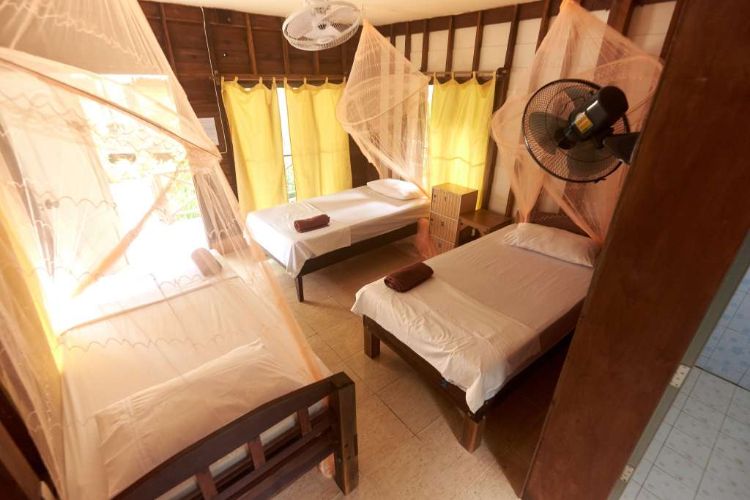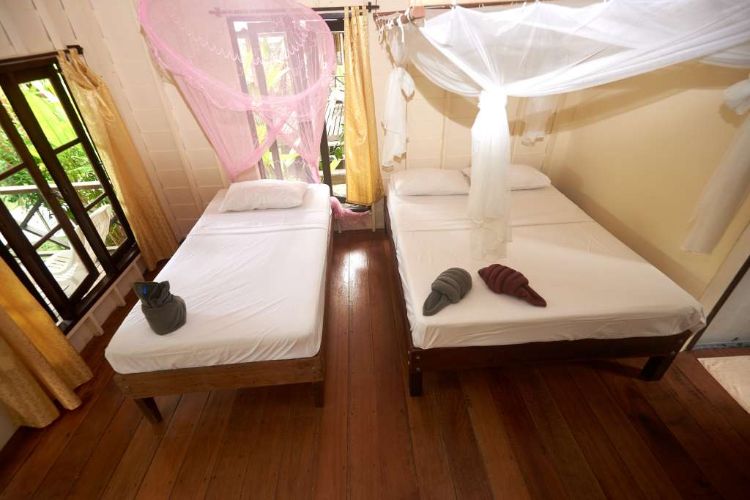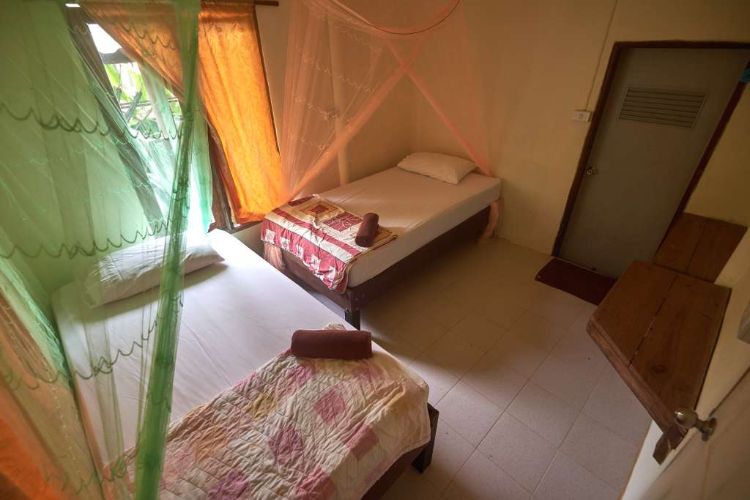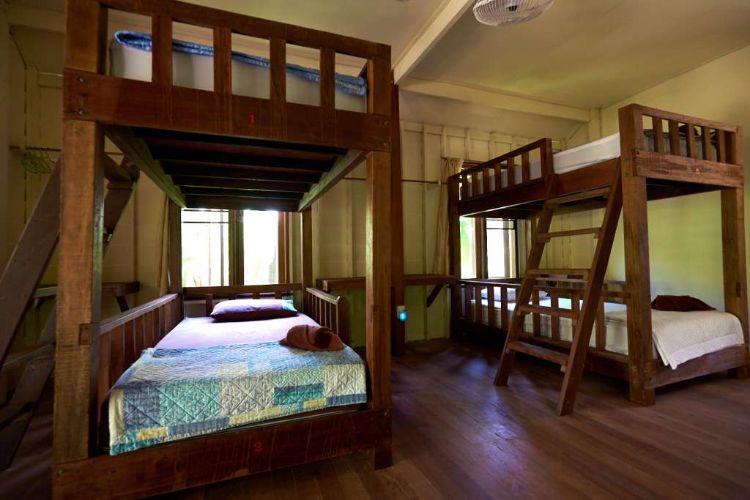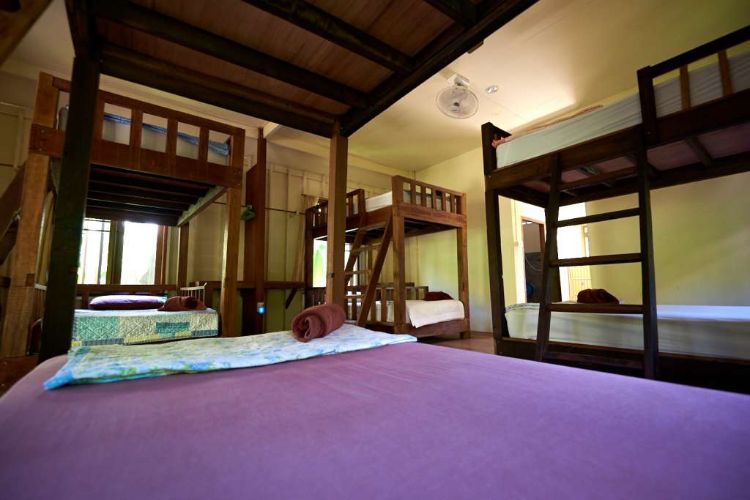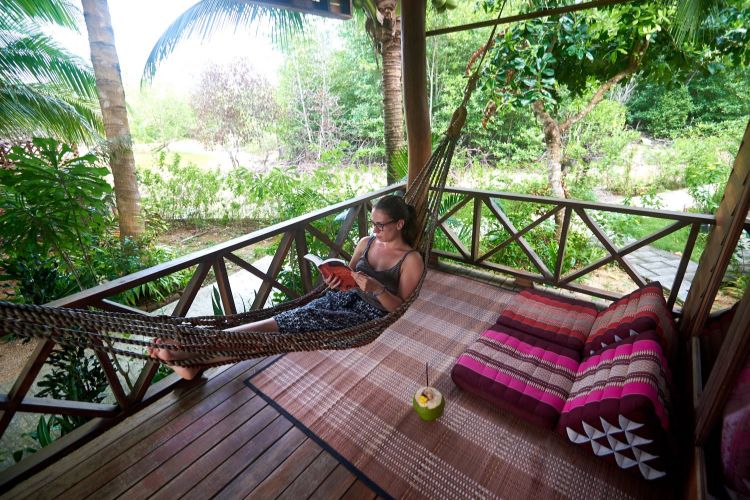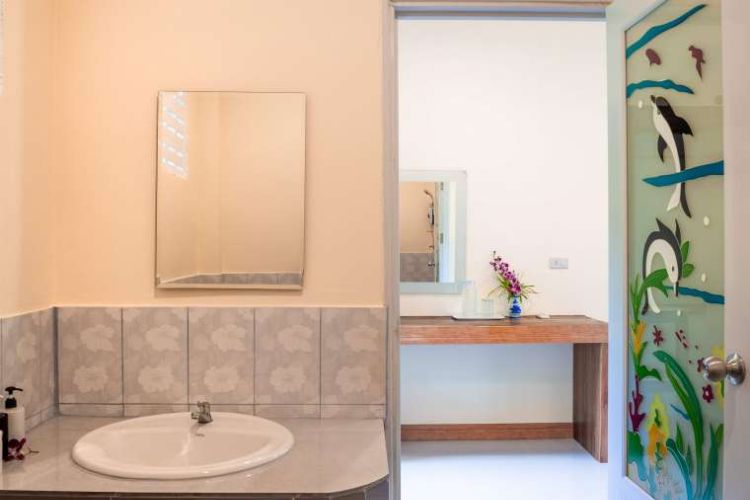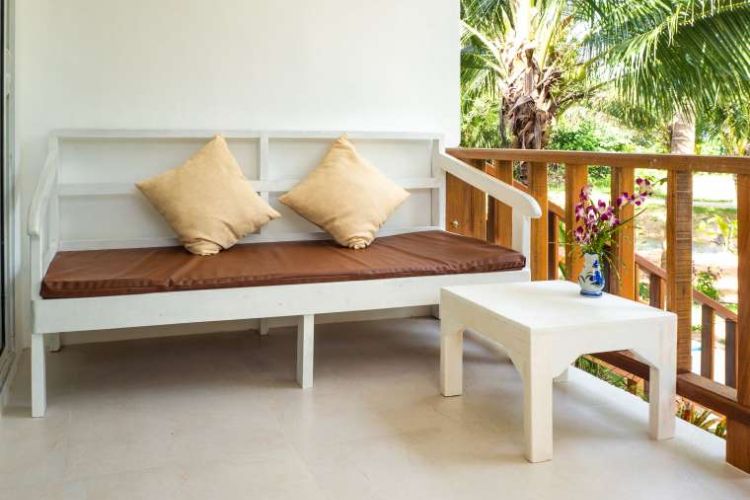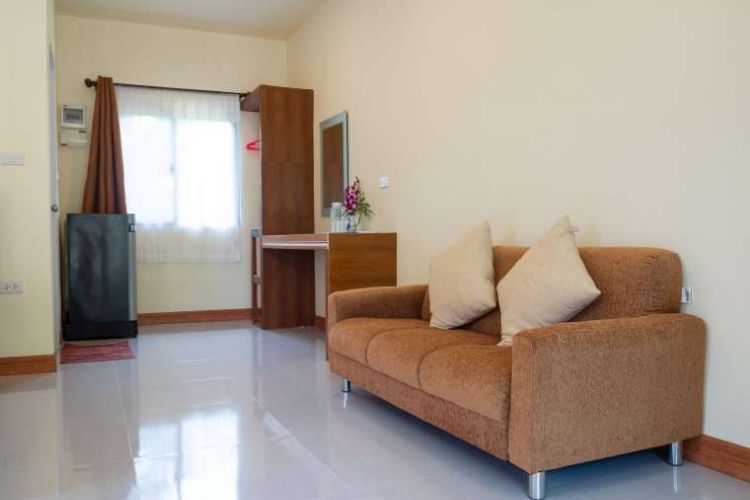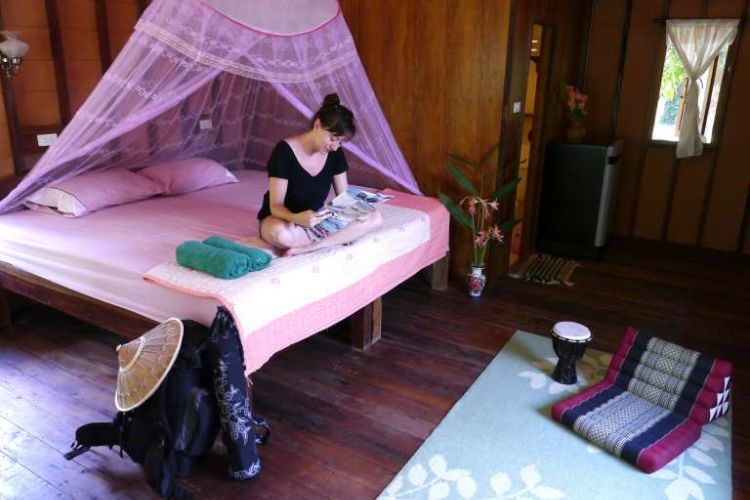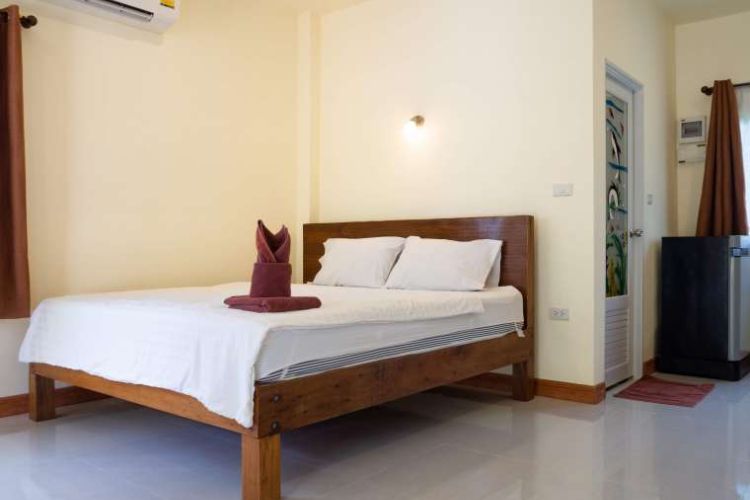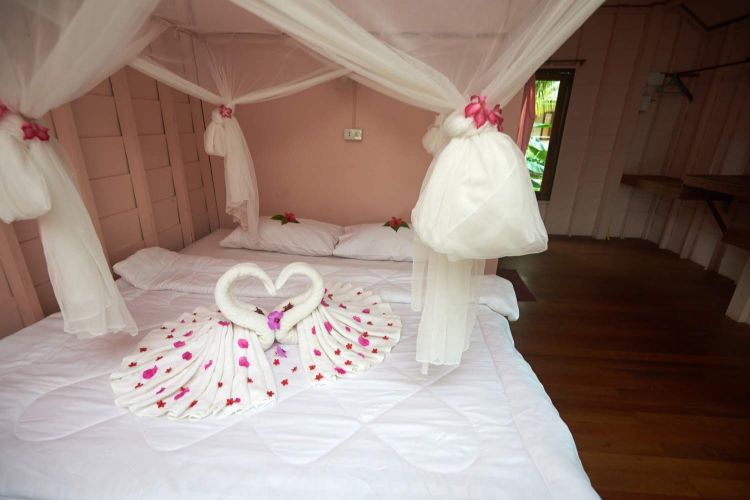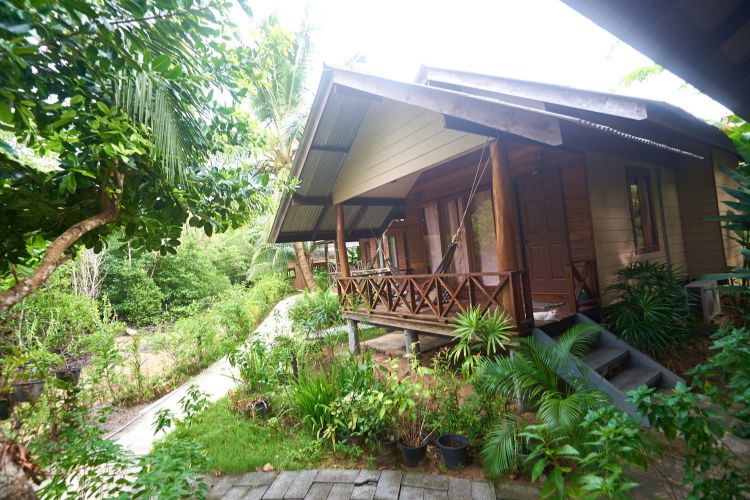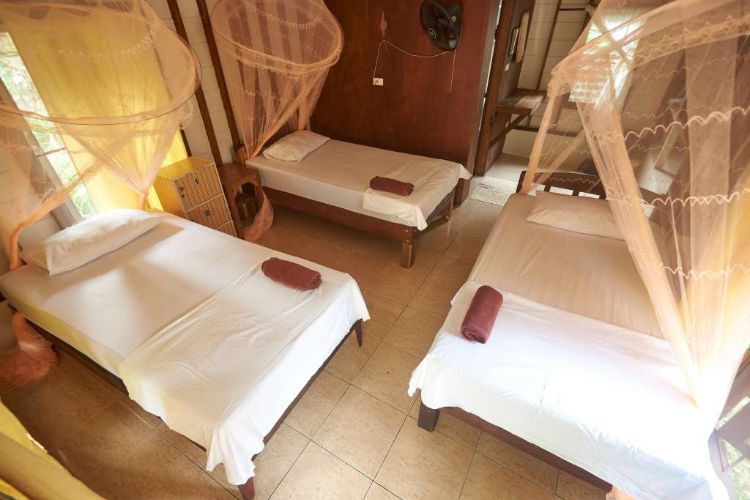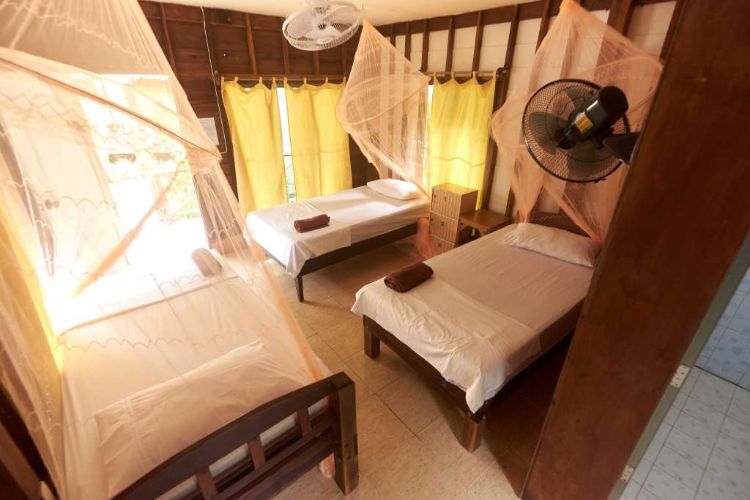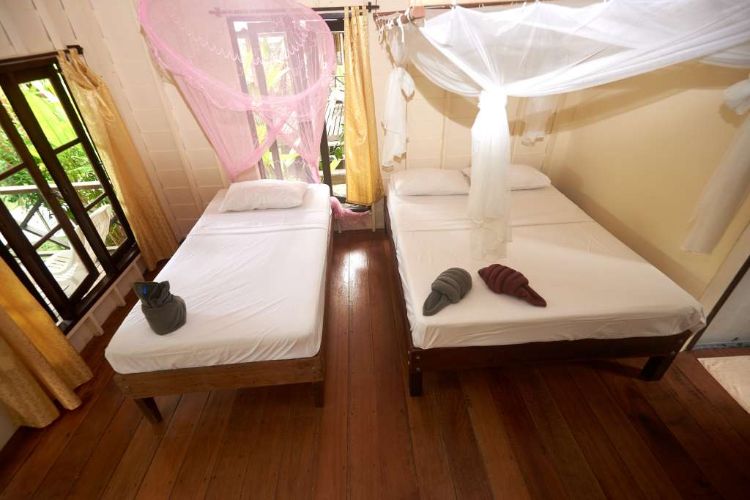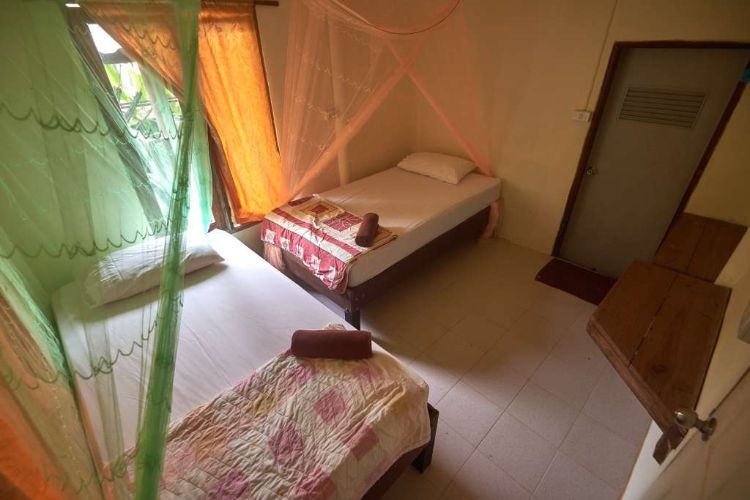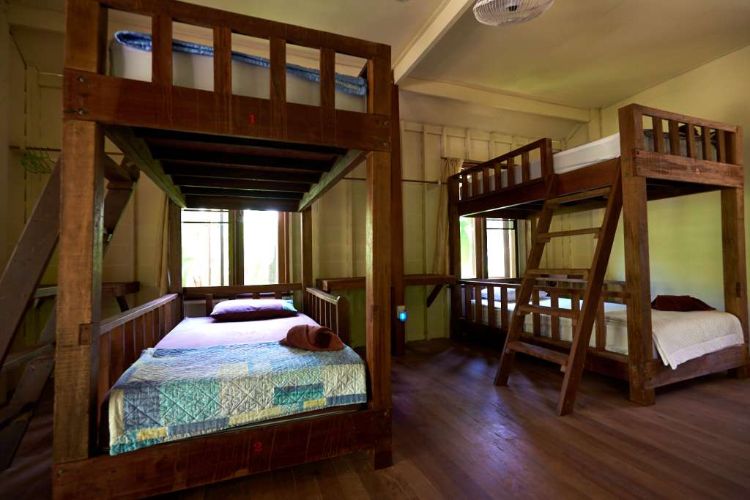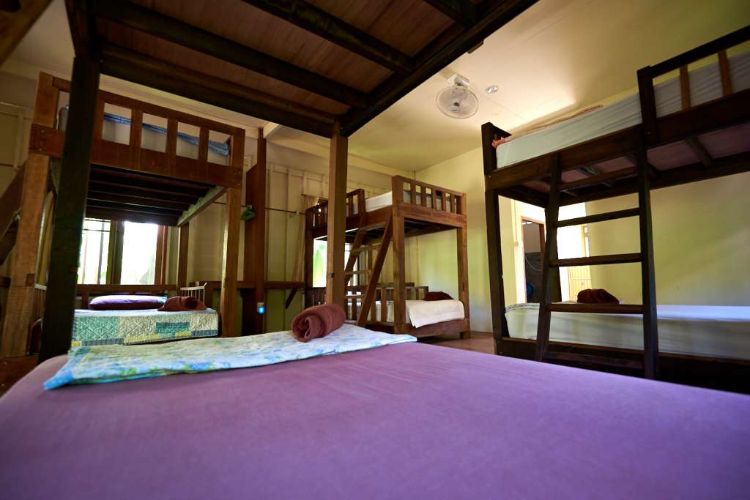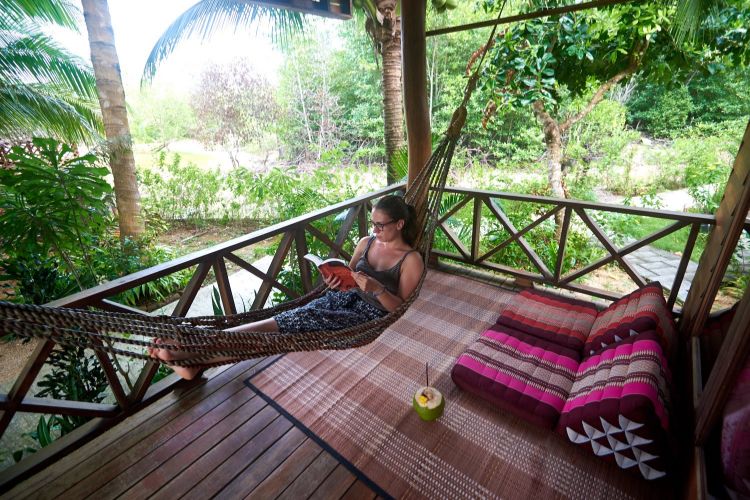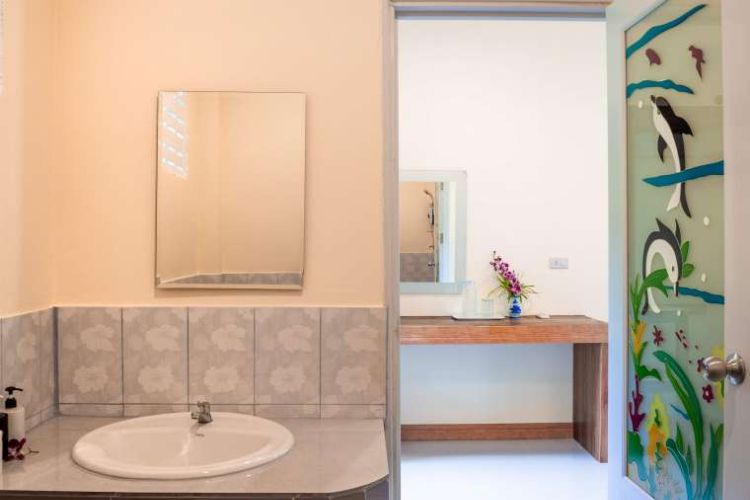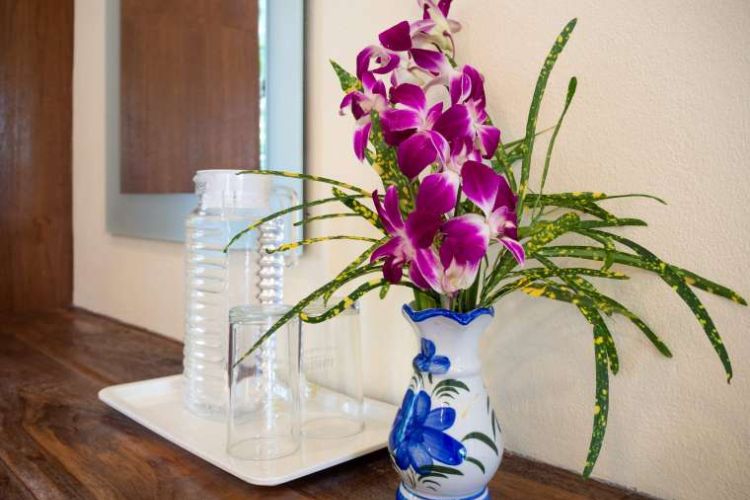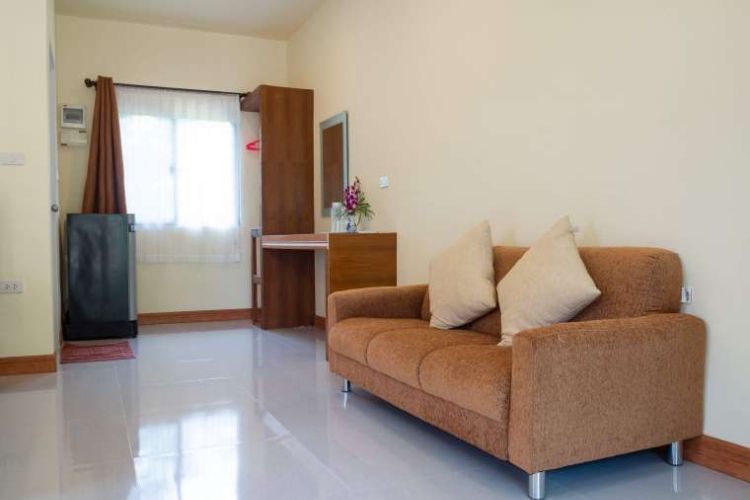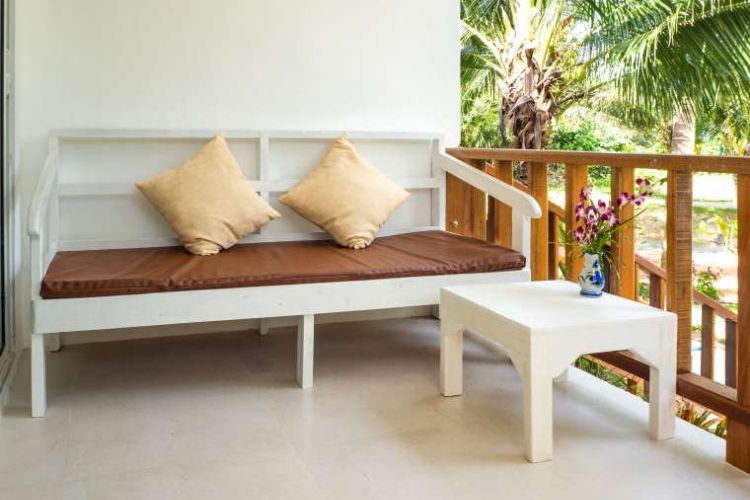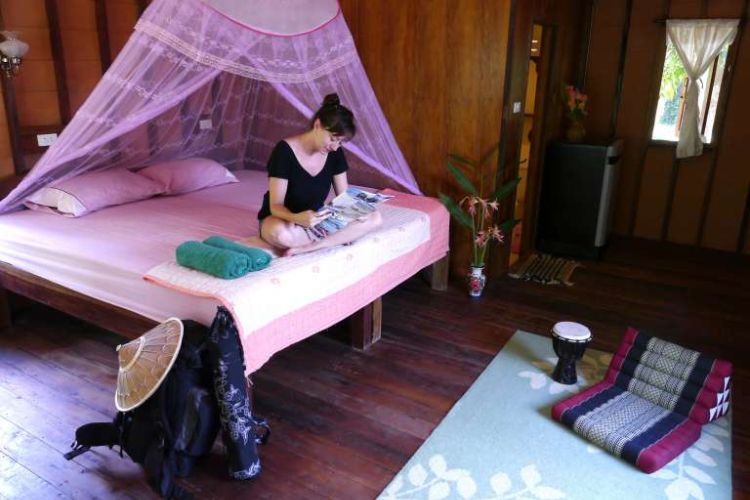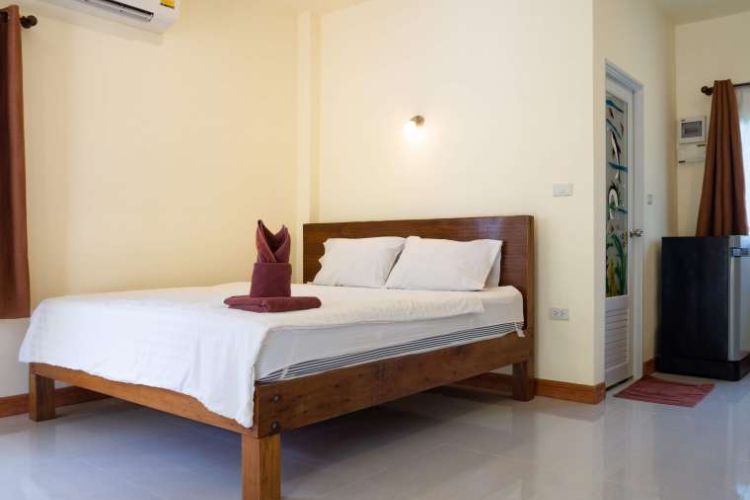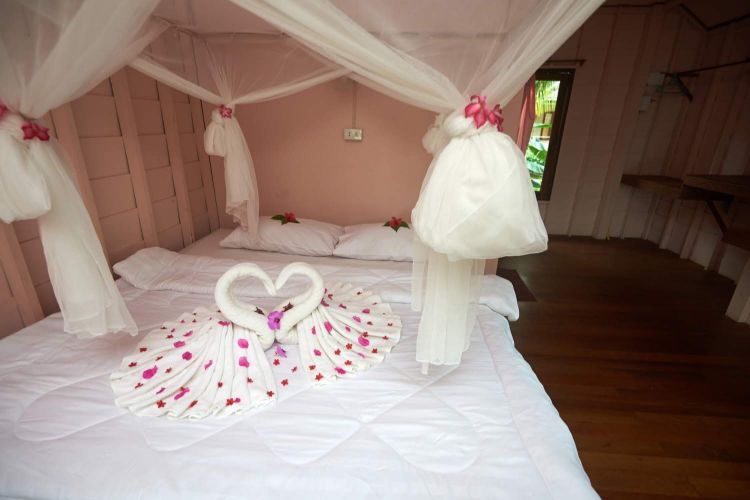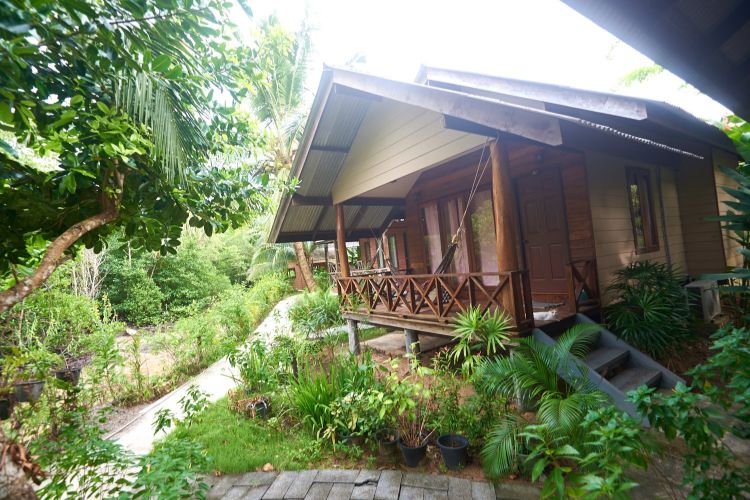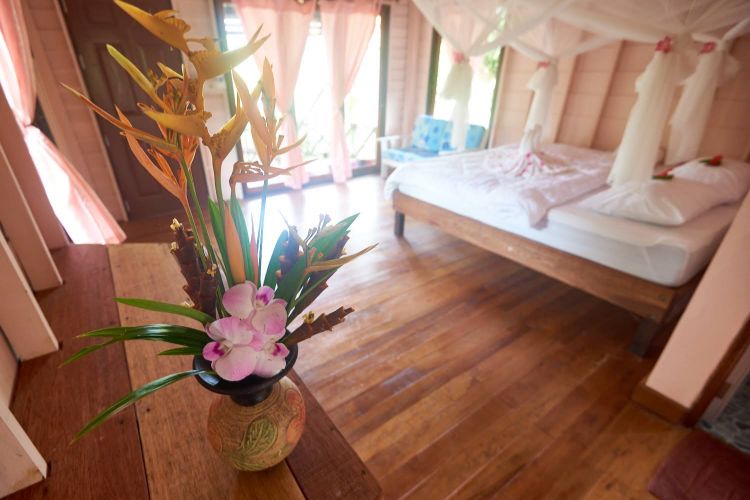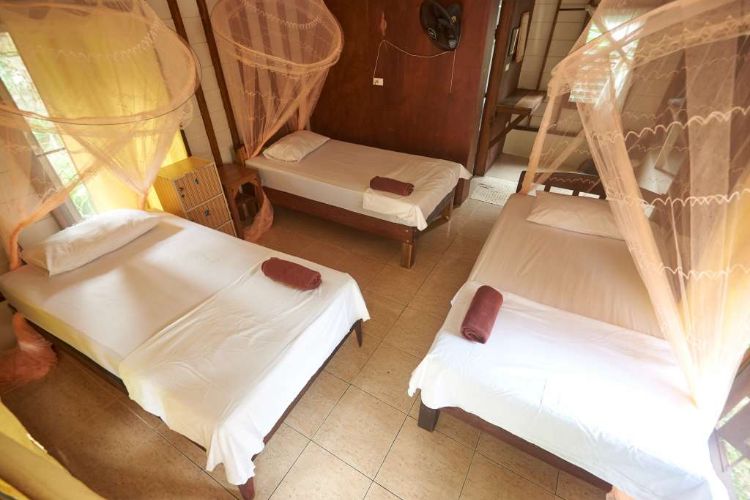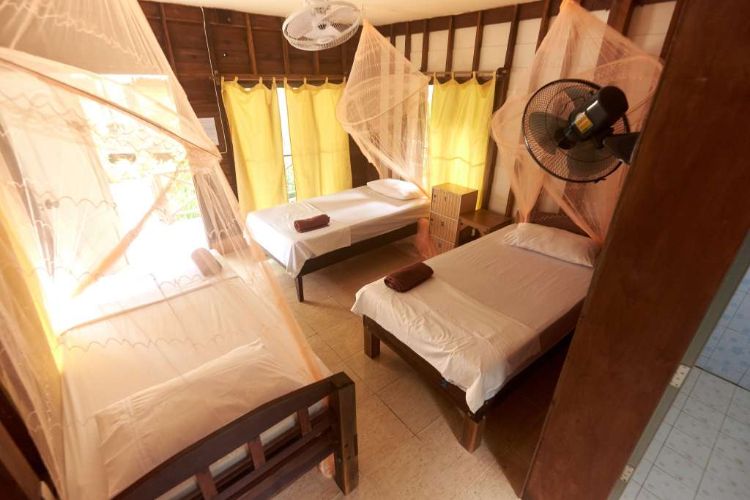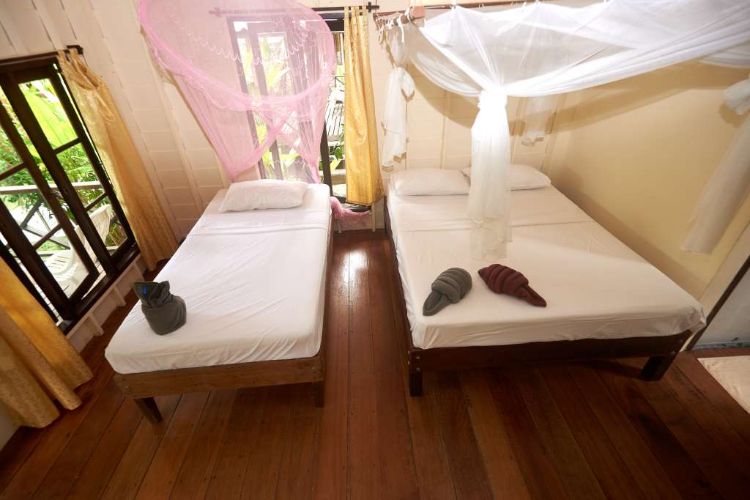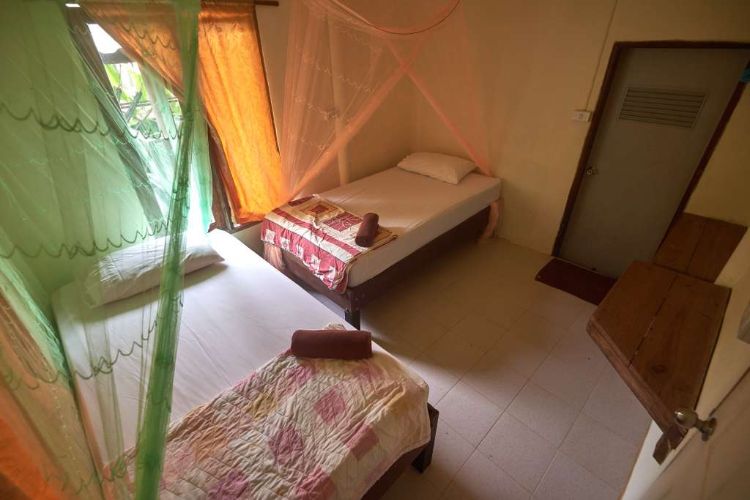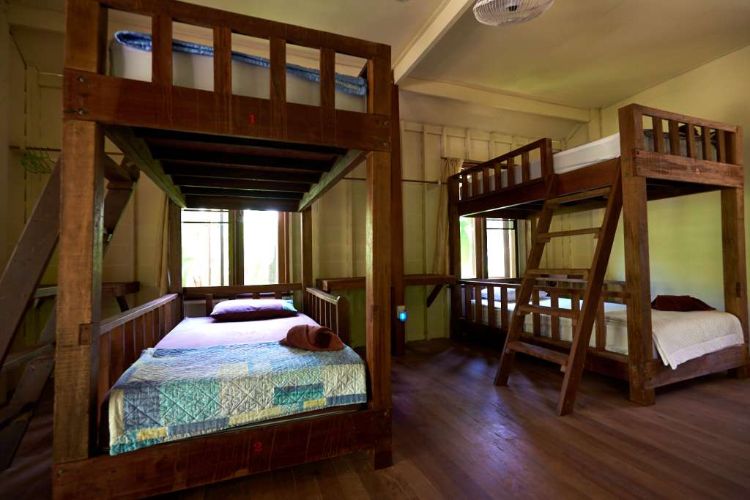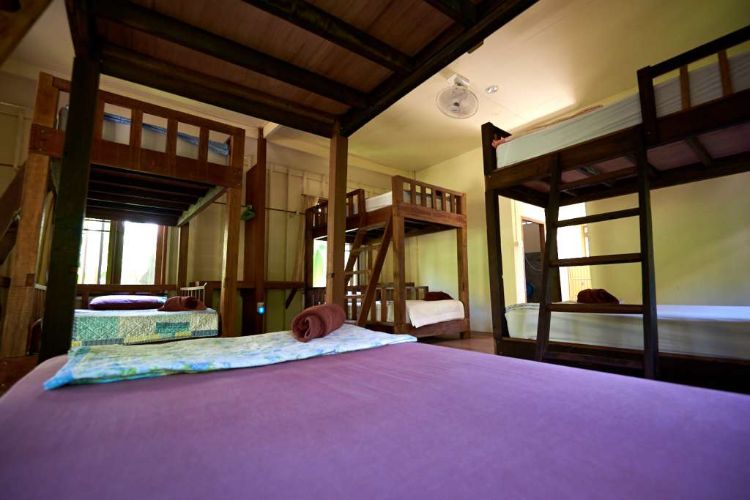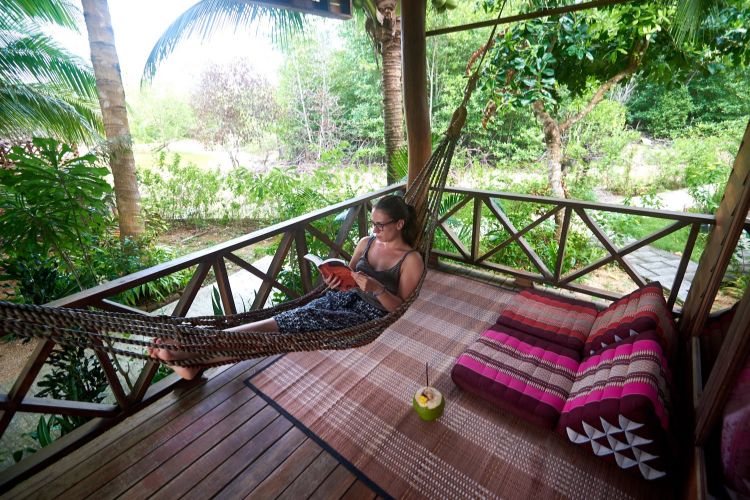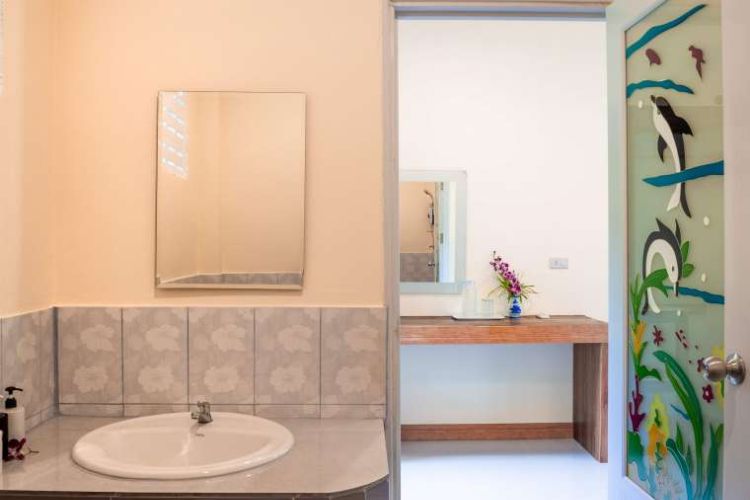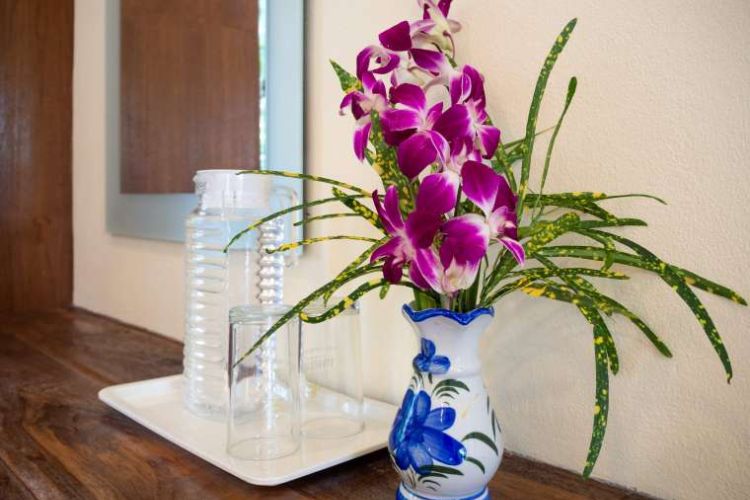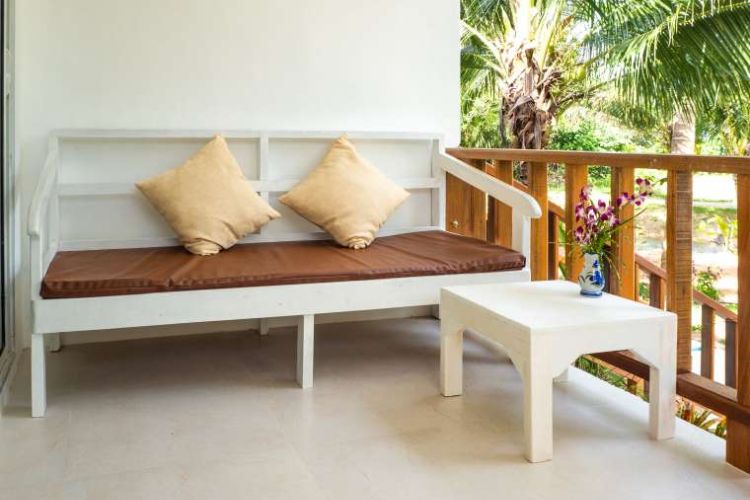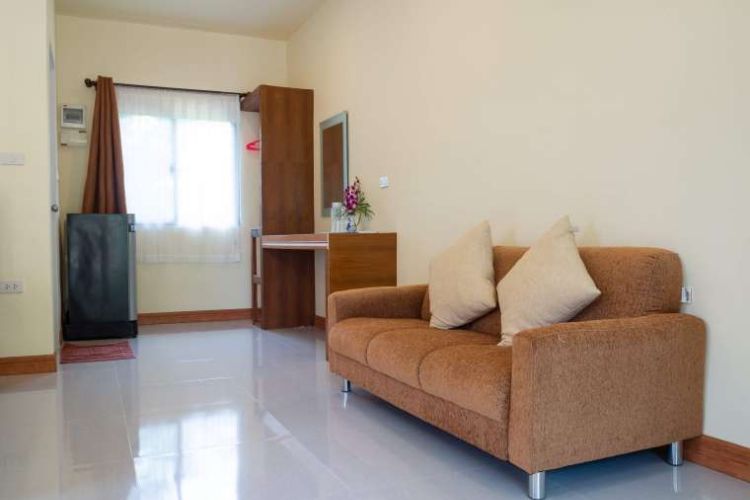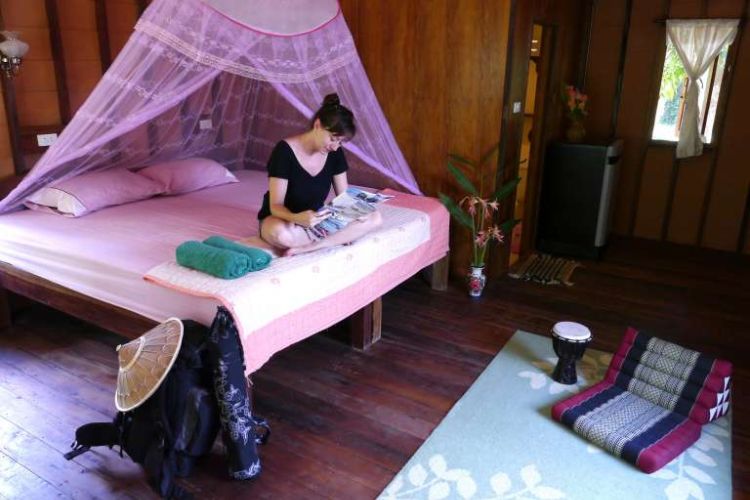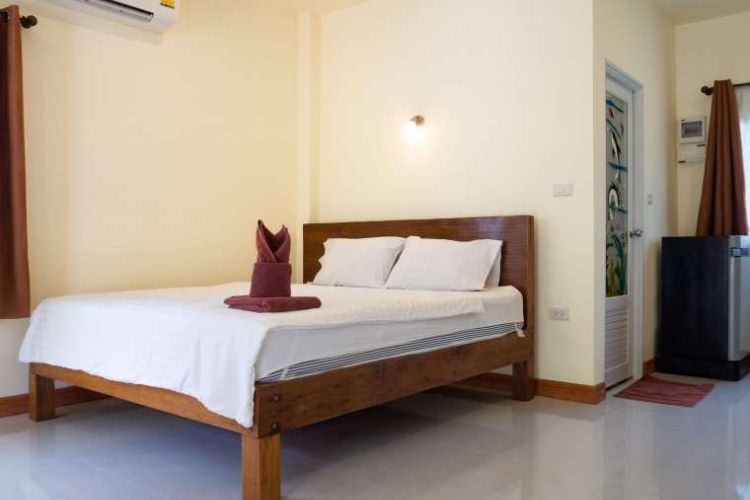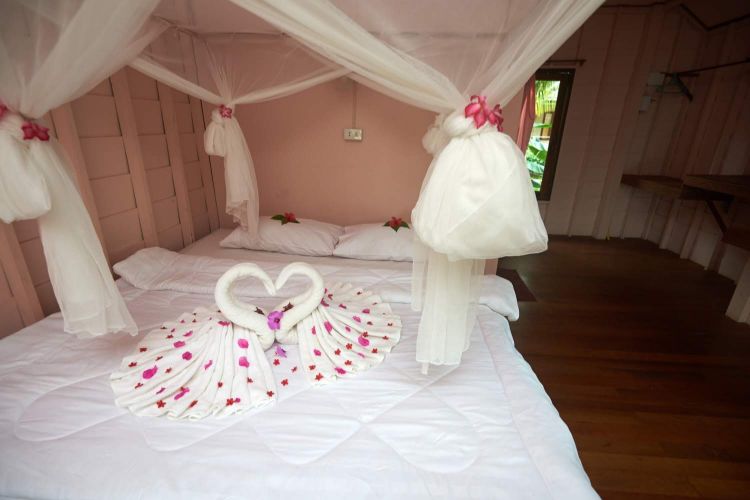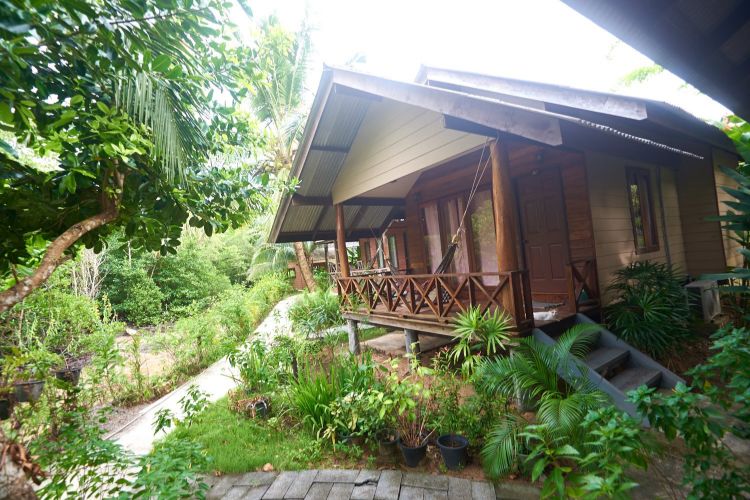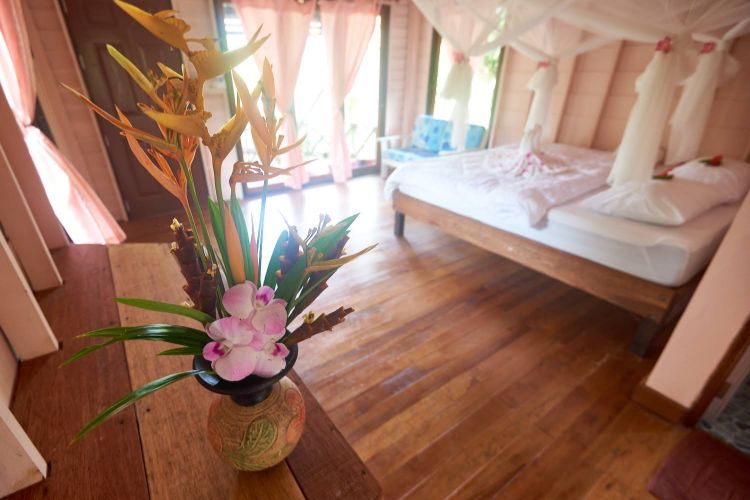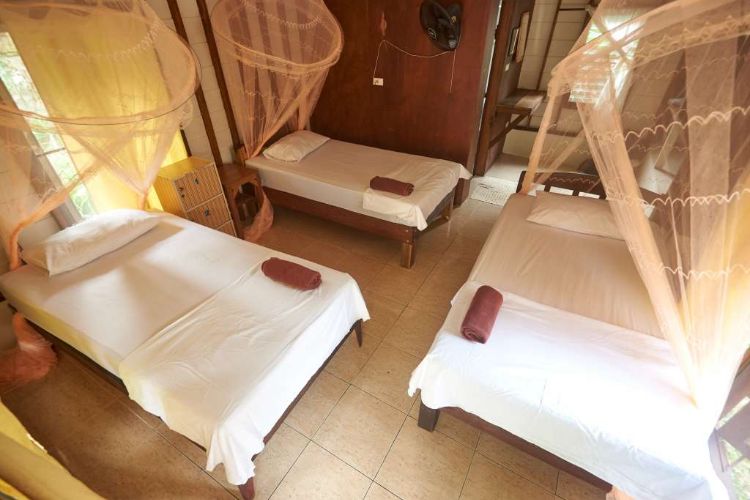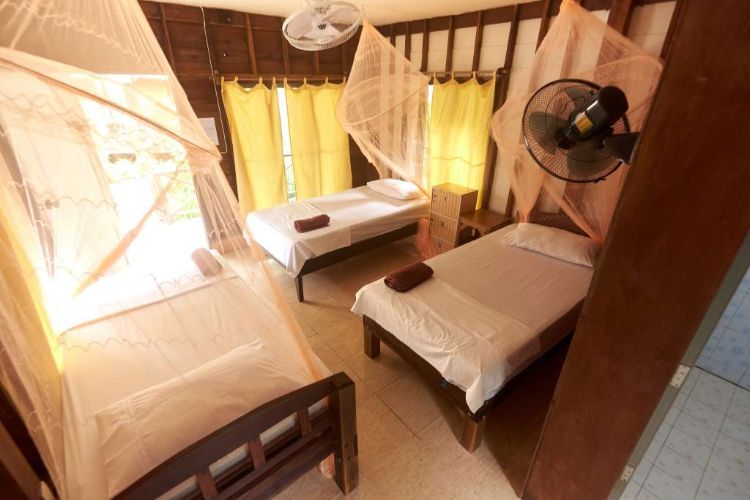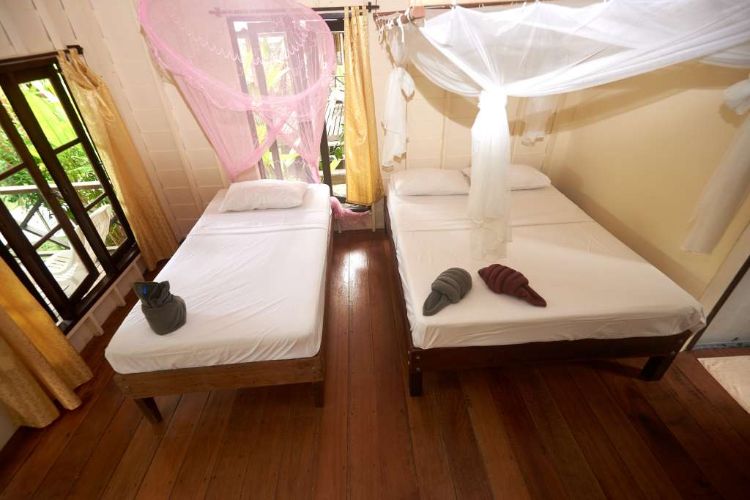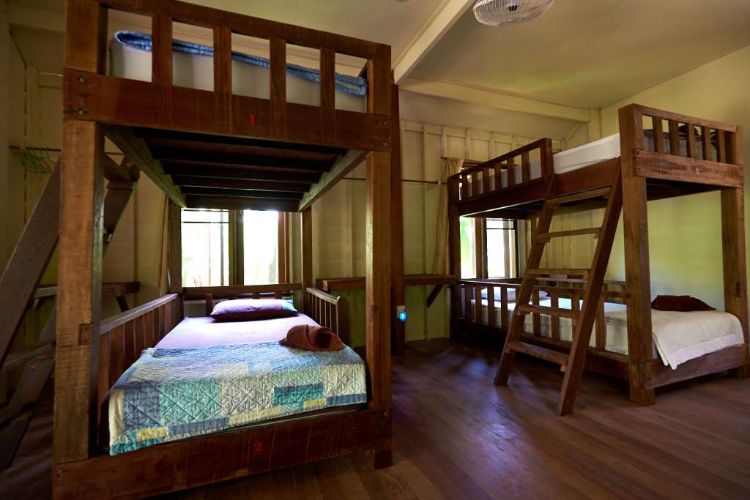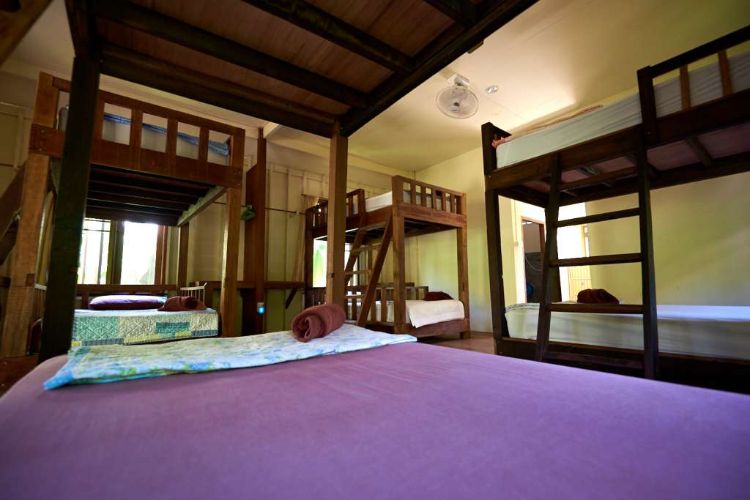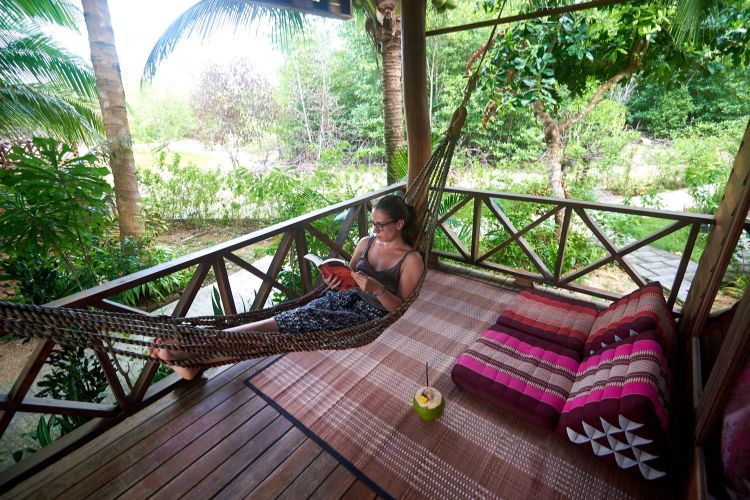 The accommodation at the centre is only available to participants of the retreats. Guests can also join the retreats without making use of the onsite accommodation. All rooms are equipped with fans, mosquito nets and hot showers. There are private cement rooms and wooden bungalows with their own en-suites. There are also private rooms with shared bedrooms and there are dorm rooms fitted with 4 single beds.
---
How to get there
It's easier to access the island via Phuket which has more flight and ferry options than Krabi. Flying into Phuket, the last ferry departs at 5.40pm, from Krabi the last ferry departs at 5.30pm.
From Phuket
From the airport take a taxi to Bang Rong Pier. Approximately 25 minutes – 600 THB
Catch the ferry to Koh Yao Noi 30 minutes by speedboat – 200 THB per person, 1 hour by long tail – 120 THB per person. Boat times – the first ferry leaves at 7.30 am and they run approx. every hour till 5.40 pm 3. Take a shared taxi to Ulmars Nature Lodge (Island Yoga). 20 minutes - 150 THB per person. Don't worry, there are always taxi's waiting at the pier, no need to pre-book one.
---
Food Overview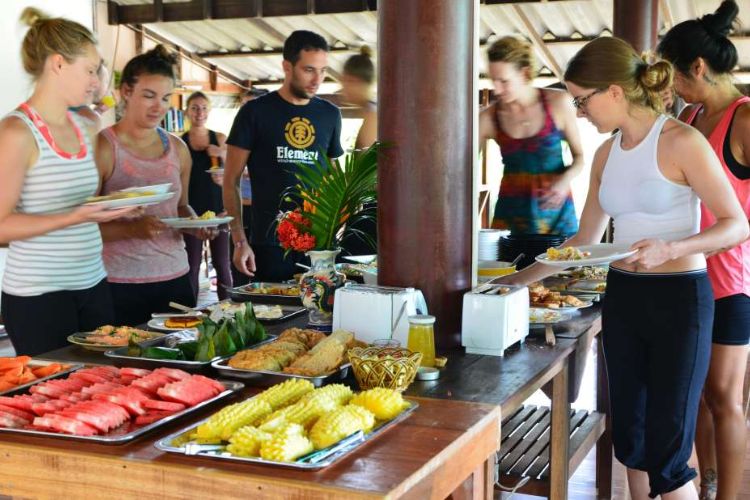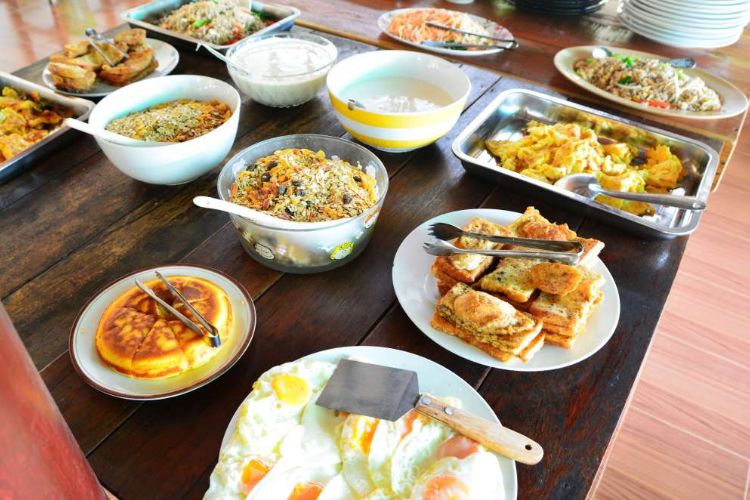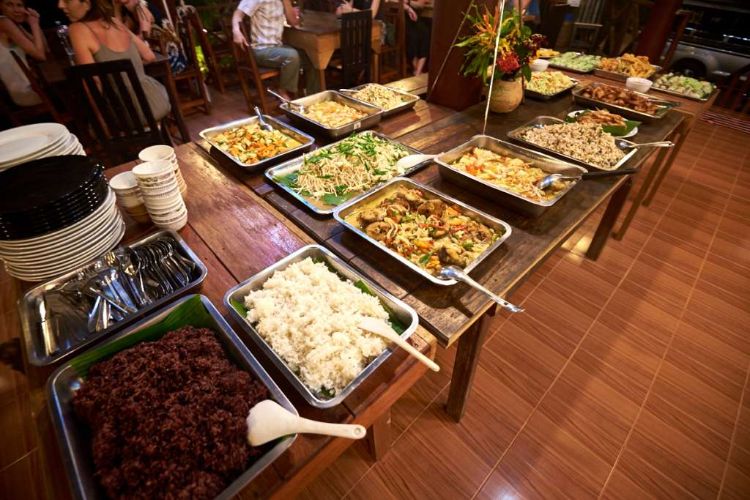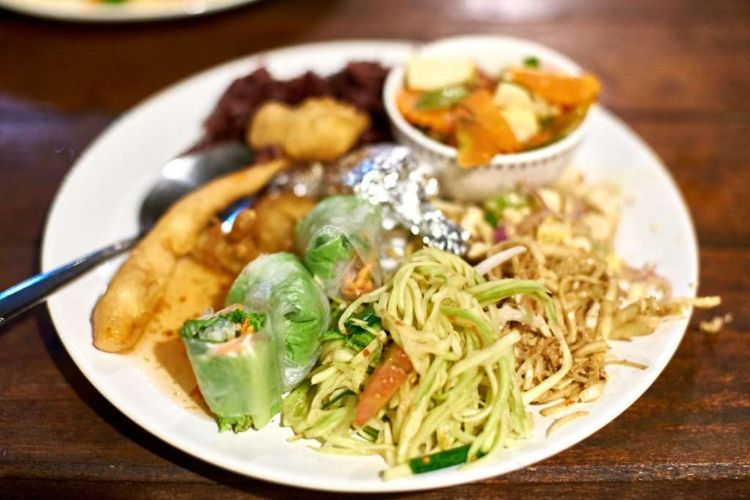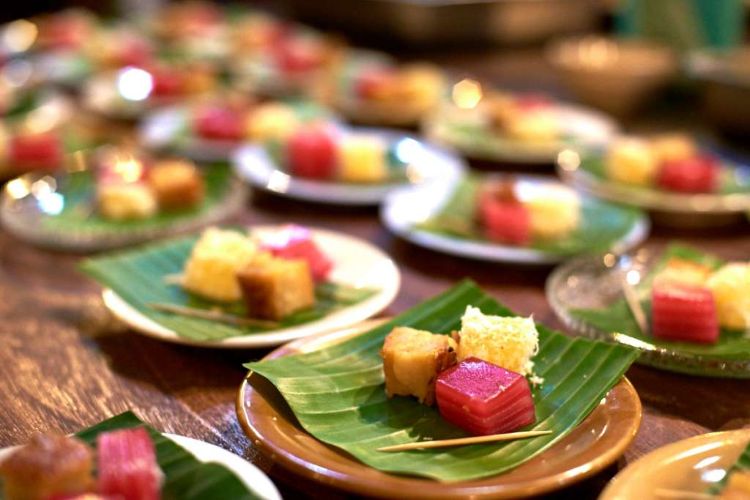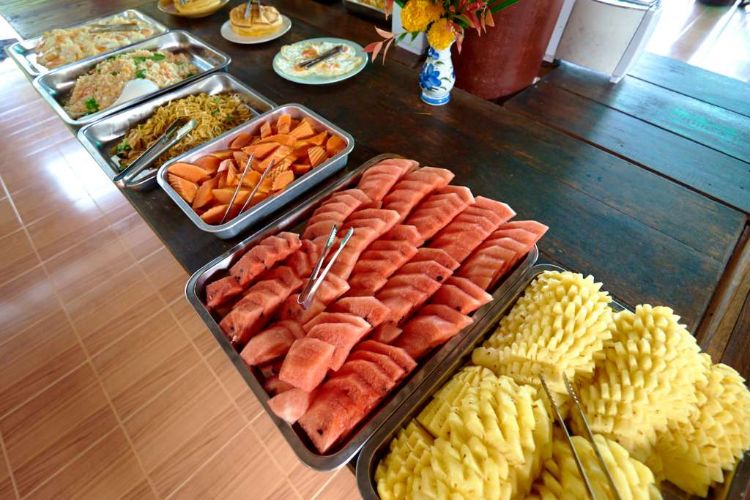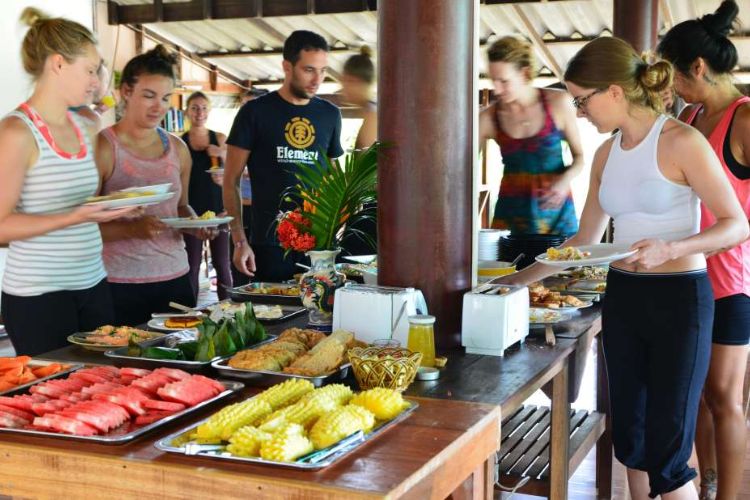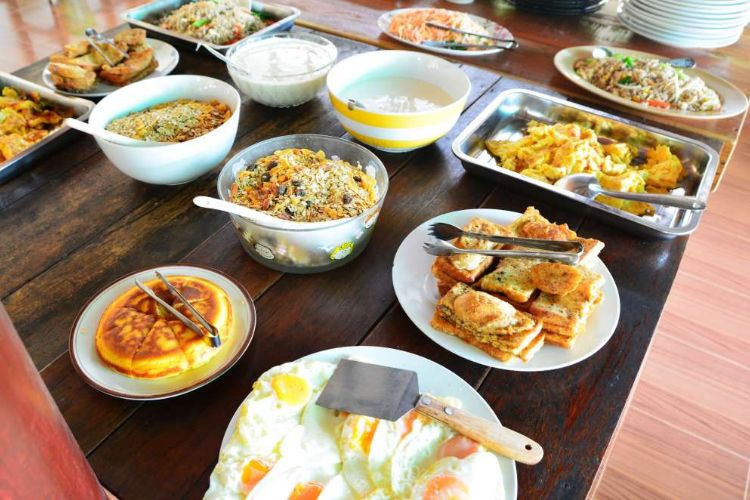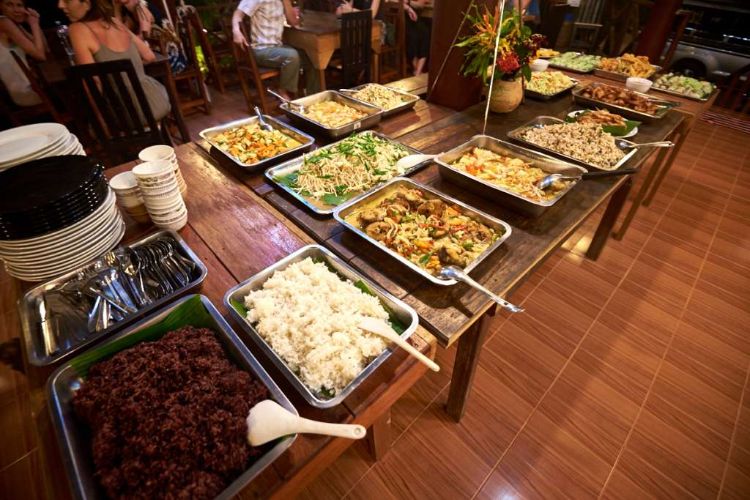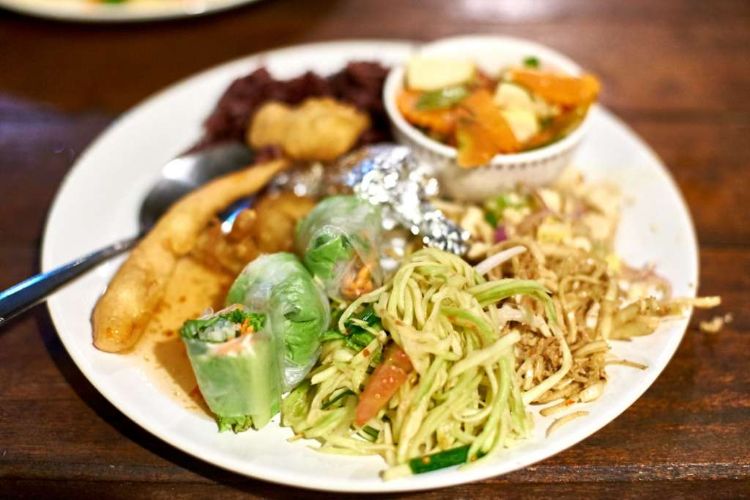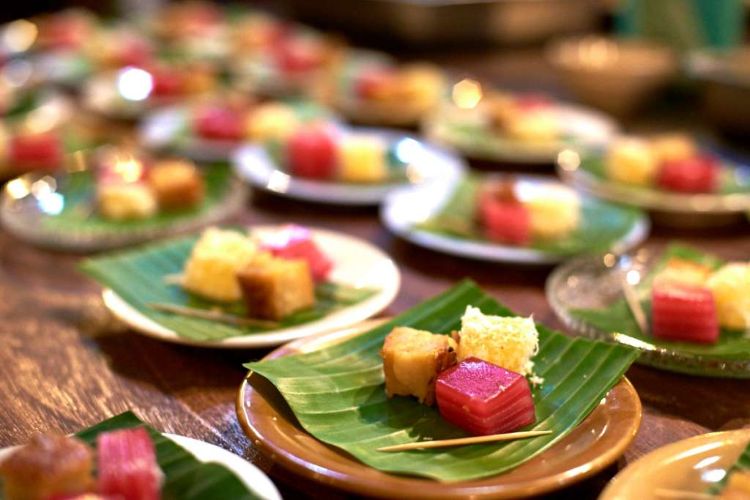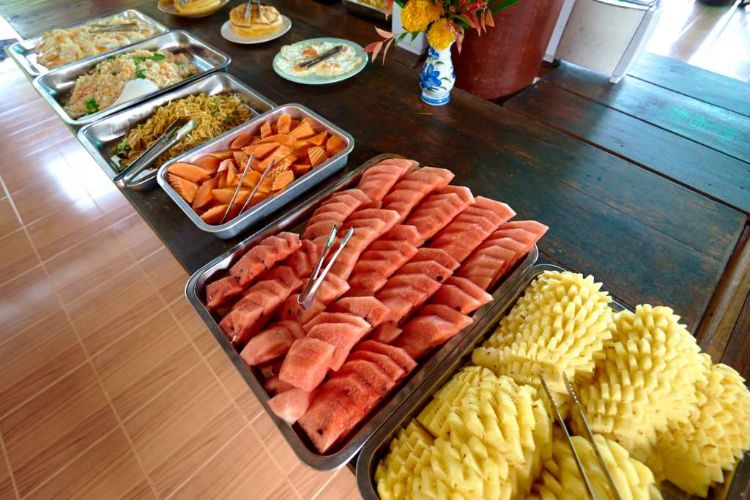 Our sea view restaurant hosts the delicious buffet breakfast after morning yoga class at 9.30 am. You can also order fresh fruit shakes, snacks, lunch and dinner. There is always free tea and coffee available and Tuesday evening all- you–can-eat family dinner is definitely a highlight of the week. This is also the location for movie night and the daily 3.45 pm orientation for arriving students.
---
What is Included
200 hrs Yoga Teacher Training Couse & Study material
28 Days Accommodation
3 Meals Daily
Complimentary water tea and coffee
Teacher Training Certificate 
---
What is not Included
Pick up and drop
Visa and travel tickets
Personal expenses
Insurance
---
Cancellation Policy
Required 7 days notice for a full refund on your deposit.
If you cancel less than 7 days before arrival you will be charged 1 night cancellation fee. If you cancel with less than 48 hours before arrival or no show, the deposit is not refundable.
Group cancellations require 60 days notice for refunds. We also deduct the small PayPal fee before issuing the refund.
---