11 Days Juice Detox & Yoga Retreat in Lagos, Portugal
---
Experience Overview
Moinhos Velhos' fasting ideology lies in Dr. Ragnar Berg's statement, "During fasting, the body burns up and excretes huge amounts of accumulated wastes. We can help this process by drinking alkaline juices instead of water. Juice fasting is therefore the very best form of fasting." Individuals visit this detox retreat for various health and medical issues including weight loss, stress relief, removal of toxins, breaking addictions, or chronic illnesses. Guests who participate in the daily yoga sessions along with the juice detox are known to receive the maximum benefits of the program as the entire body goes through a process of toxin removal inside out.
Included in this juice detox is 10 nights accommodation, 5 daily meals of juices and broths, lemon water and herbal tea freely available throughout the day, yoga and meditation sessions in the morning and evening, WiFi, one day tour to the local beaches, use of sauna, swimming pool and hot tub, personalised used of the colonic cleaning equipment, QRS magnetic healing bed, and parasite elimination equipment. During the free time participants can go for local sightseeing, relax around the property, help at the greenhouse. The program begins on Sundays and guests are advised to arrive in Lagos, Portugal by Saturday evening. Airport transfers are not inclusive in the package, however, one can book this at an additional cost along with other optional therapies and consultations.
In a time of multiple forms of diet to stay slim and general well being, juice fasting helps purification on all levels such as to physically lose weight & breaking addictions and mentally to increase control over senses, efficiency, & mental clarity. The program works for individuals of all ages. Participants have left feeling lighter than ever, relaxed, rejuvenated with long term benefits from the juice fasting.
---
Experience Highlights
10 Nights accommodation
Access to all juices & broths
All-day access to lemon waters & herbal teas
11 Daily Yoga sessions
11 Evening meditation sessions
Use of saltwater swimming pool
1 day trip to the beach/Lagos (which happens weekly)
---
---
Schedule
07:00 Wake/up
07:30 Lemon tea
08:00 Yoga
10:00 Juice with powders
11:00 Clysmatic
11:30 Herbal Supplements
13:00 Juice with powders
14:30 Herbal Supplements
16:00 Juice with powders
17:00 Clysmatic
17:30 Herbal Supplements
19:00 Vegetable broth
20:00 Meditation
20:30 Free time, other activities
22:00 Good Night
---
Amenities
---
About the center
Moinhos Velhos Detox & Yoga Retreat Lagos, Portugal
In the secluded valley by the Barragem da Bravura near Lagos, Portugal is Moinhos Velhos Detox & Yoga Retreat, one the top 10 listed detox retreats in 2016 by The Sunday Times. Even though it is just 15 minutes away from the city of Lagos and an hour's drive from the Faro airport - this fasting retreat is away from the tourist areas and spread across 40 acres of natural beauty. The laid back lifestyle of Algarve, it's undisturbed countryside with it's natural charm and culture rich nearby areas, this yoga retreat aims to provide a wholesome experience. The property has a clinic with modern holistic therapeutic equipment and a salt water swimming pool (no chemicals).
Co-founded by (Late) Anne Karine Moss, a holistic therapist and Frank Jensen, a kinesiology and Physiospect analysis specialist in 1992 is popular amongst participants for detoxing, quitting smoking or addictions, reappraising, losing weight, stress relief, evaluating life purpose, purification and overall well being. With over 30 years of experience this detox retreat in Lagos, Portugal has helped various individuals with severe medical conditions like psoriasis, arthritis, allergies and more to a large extent as well.
---
Accommodation Overview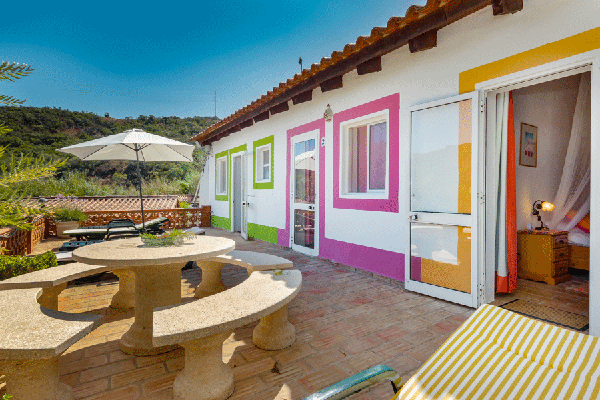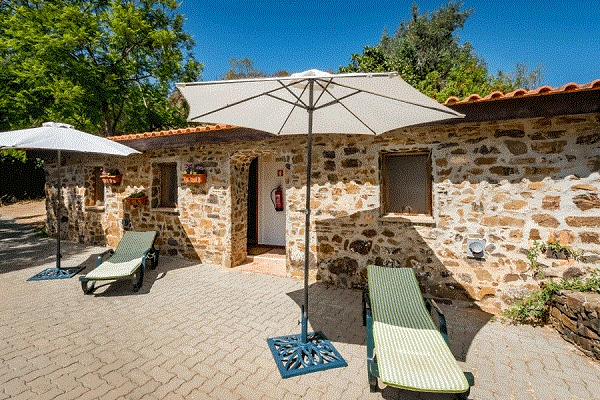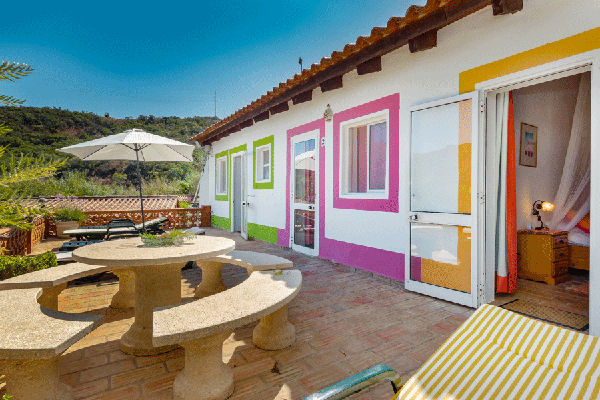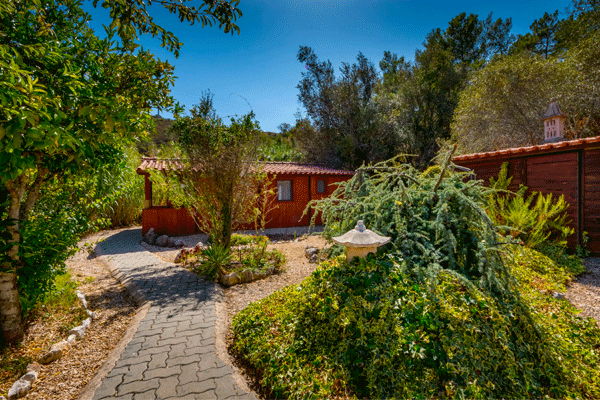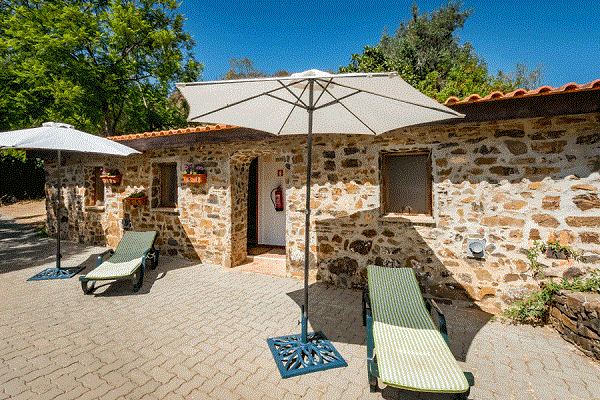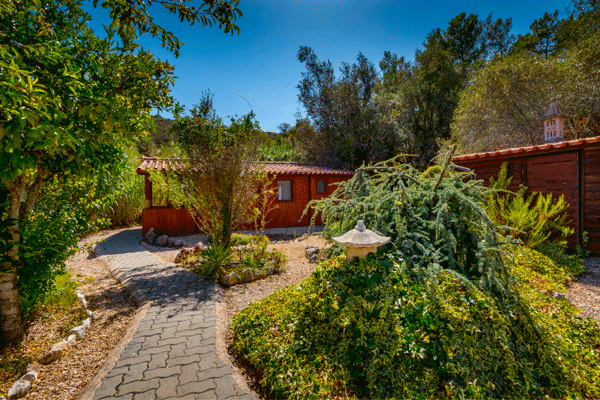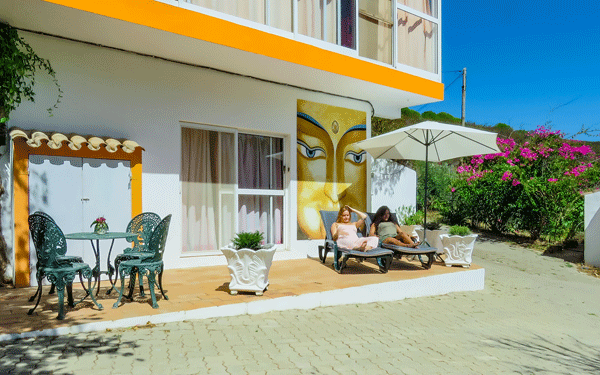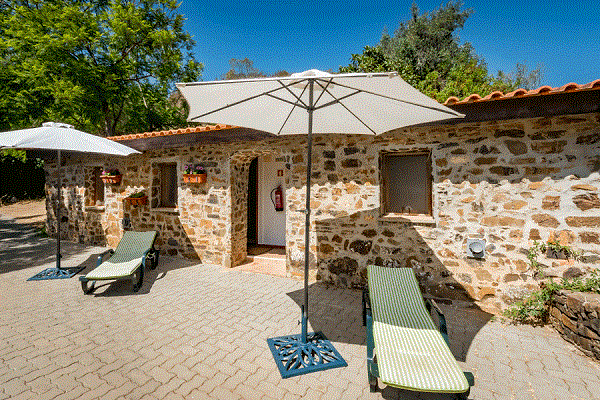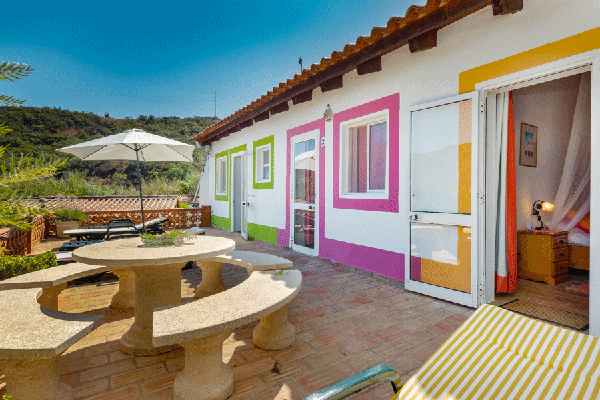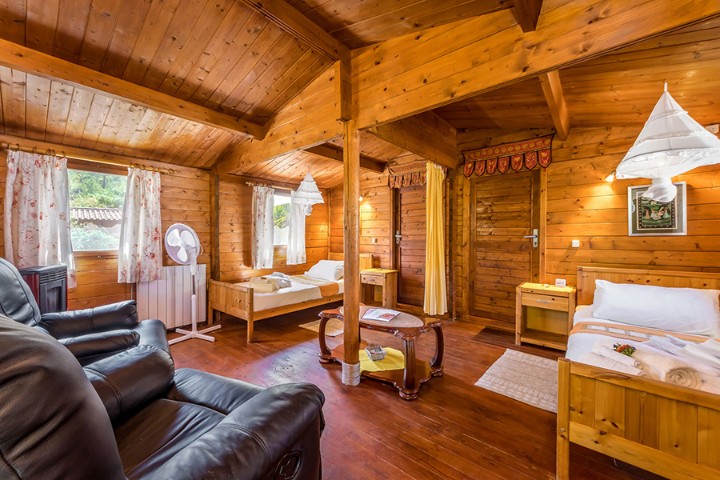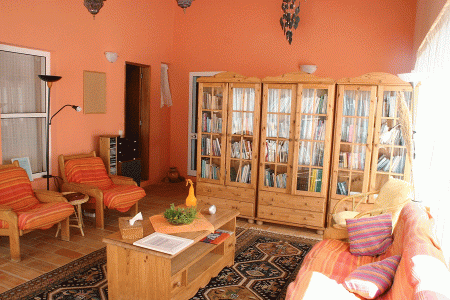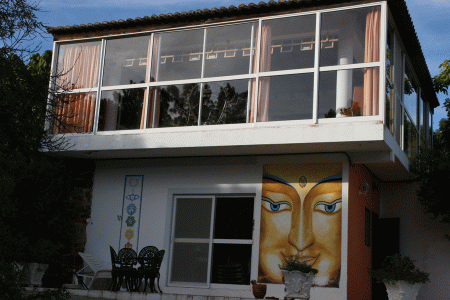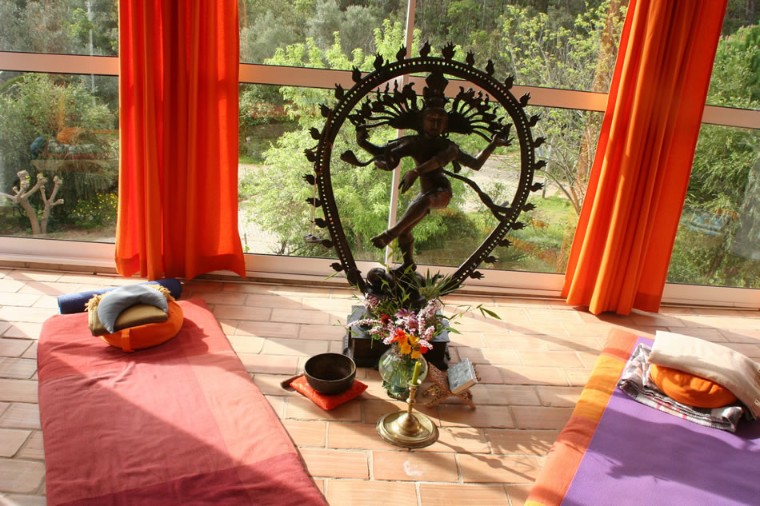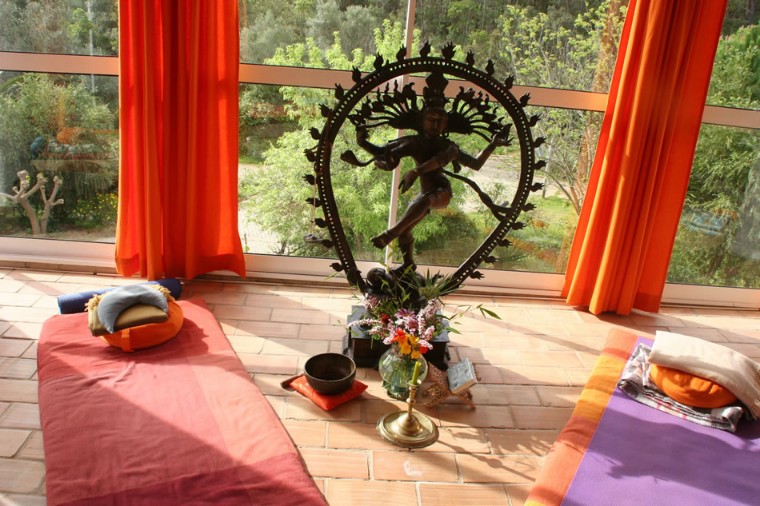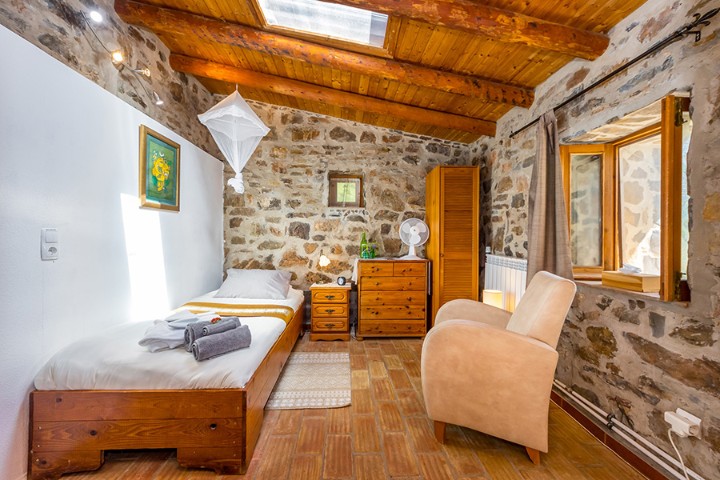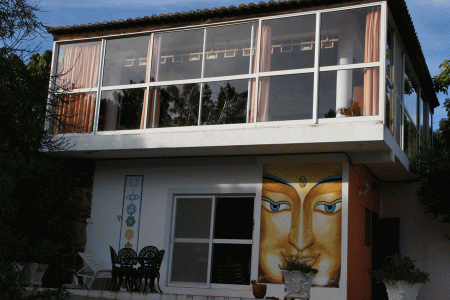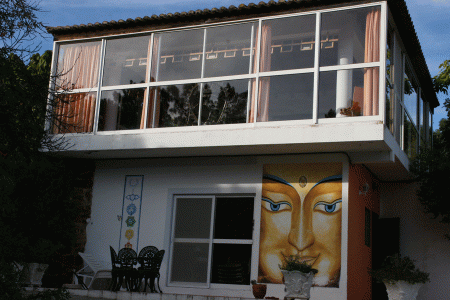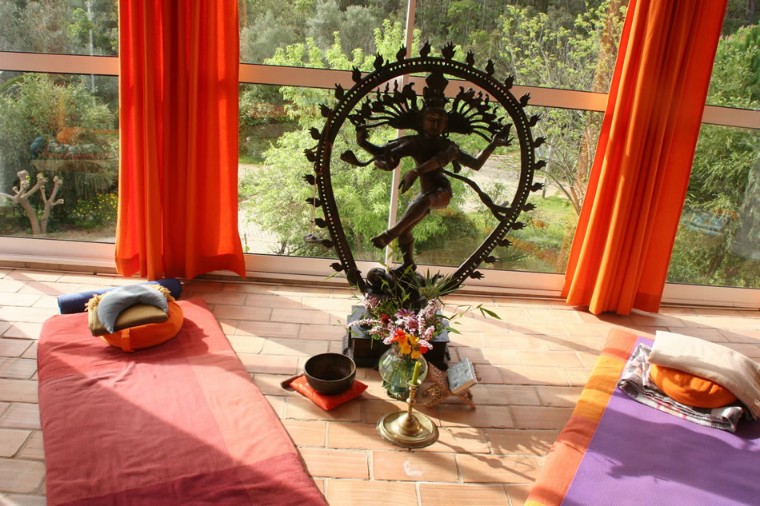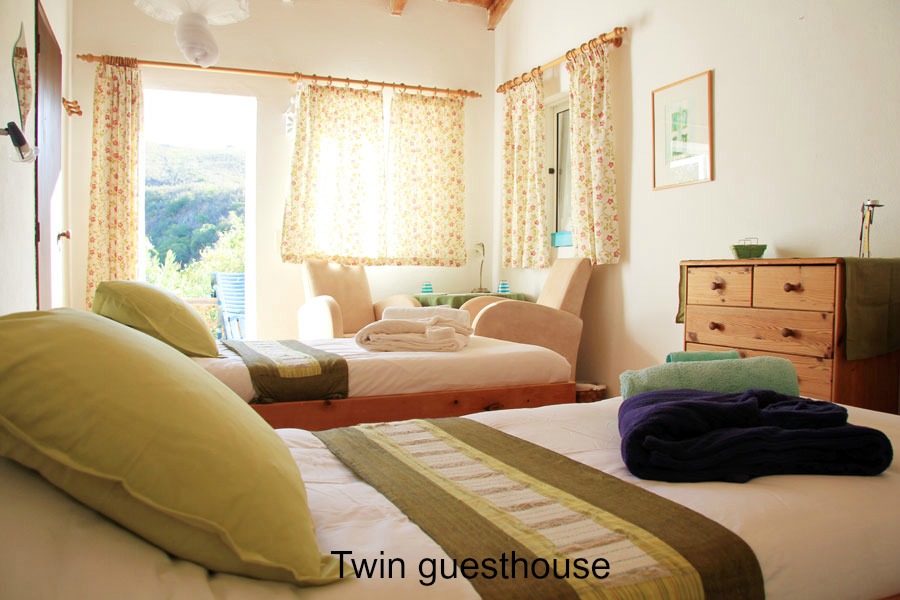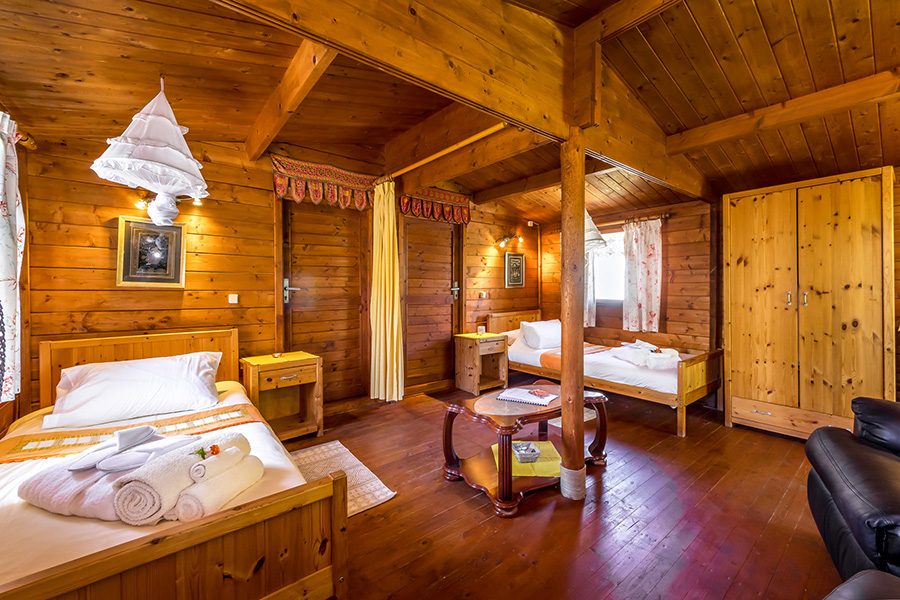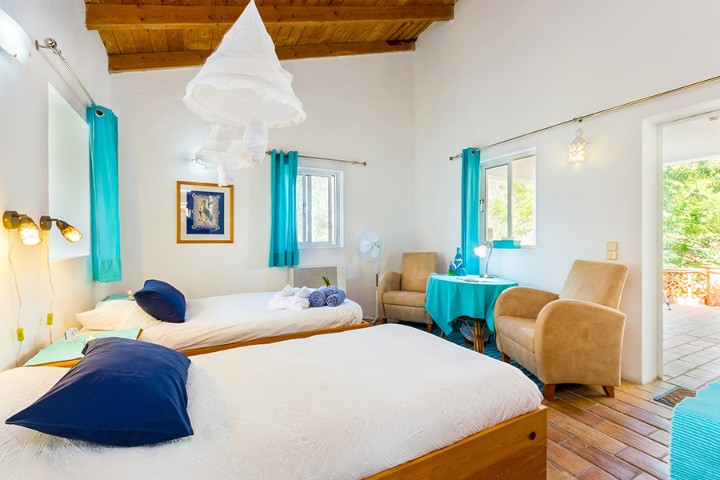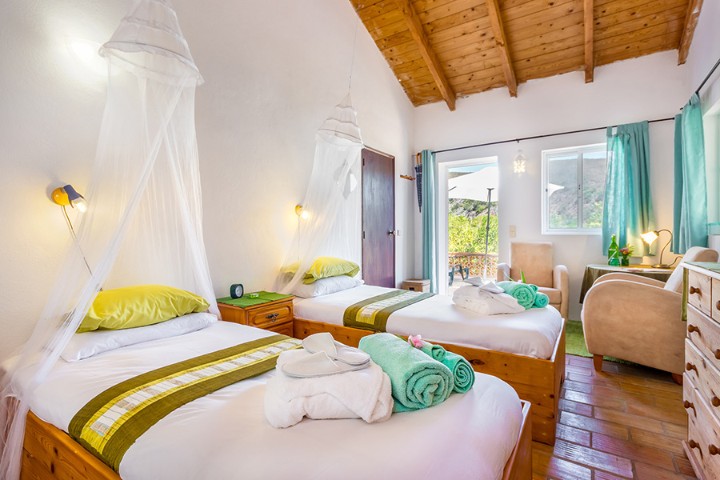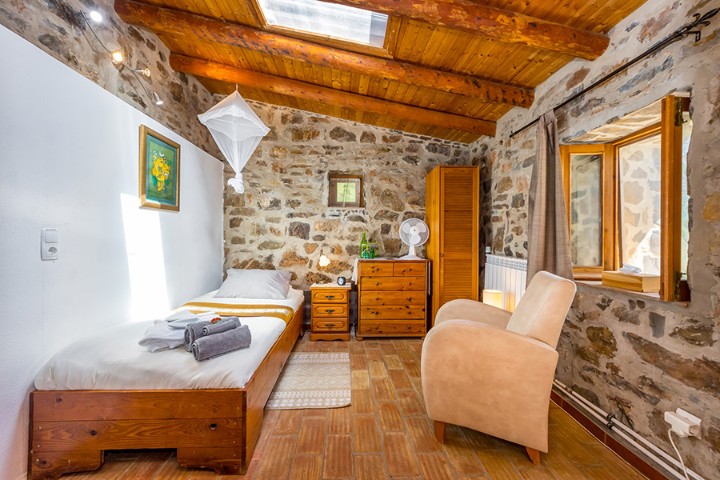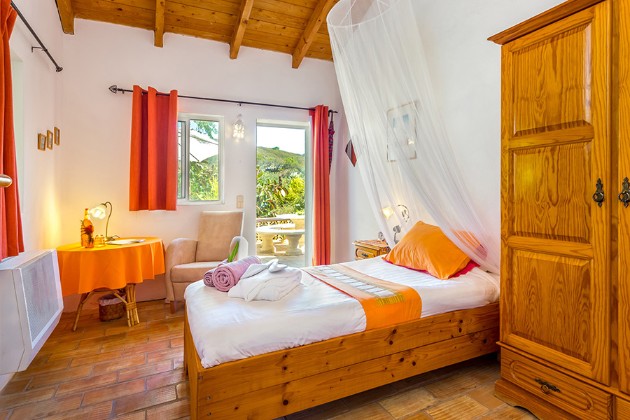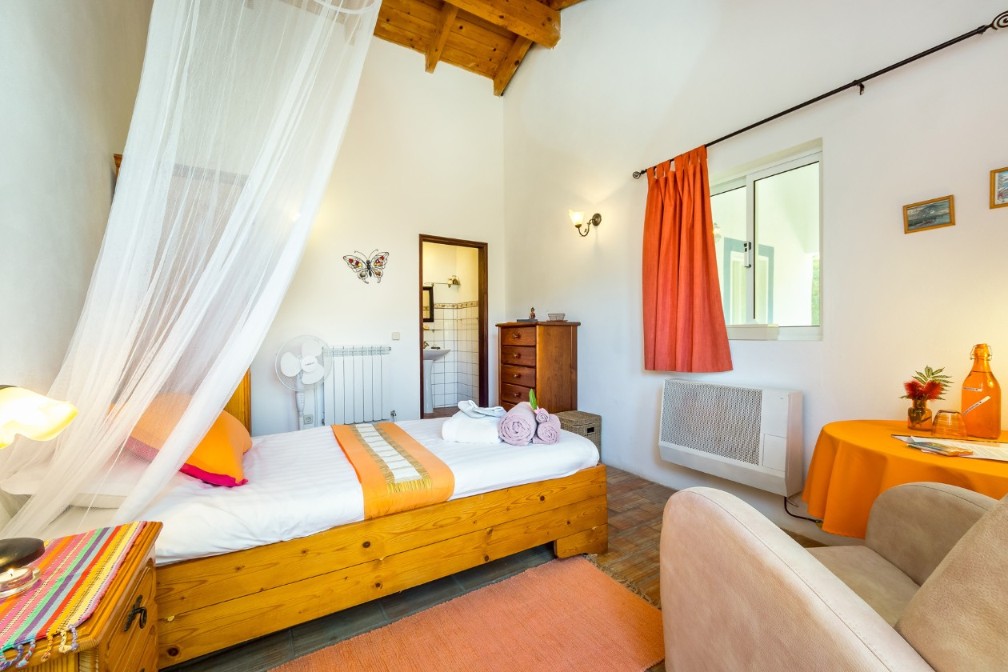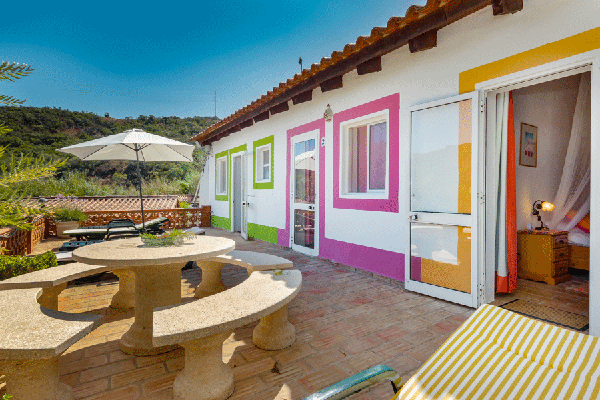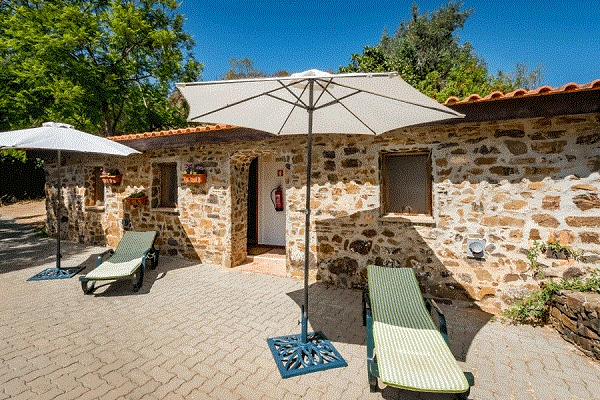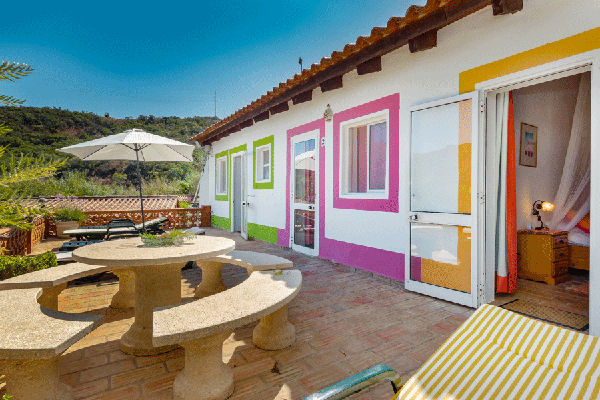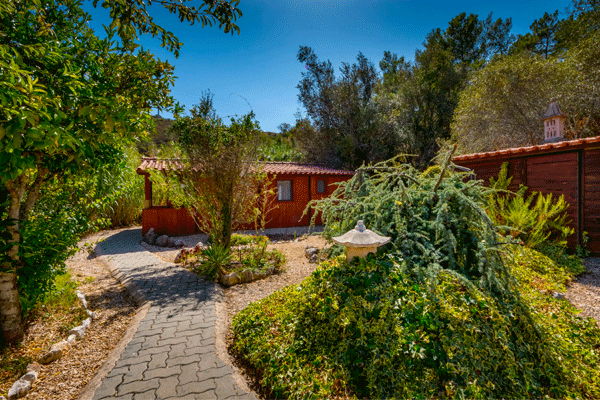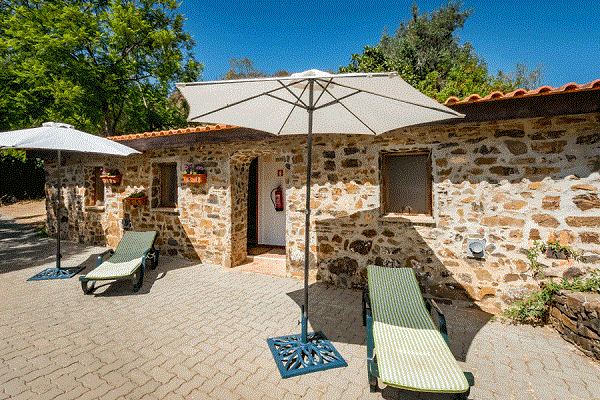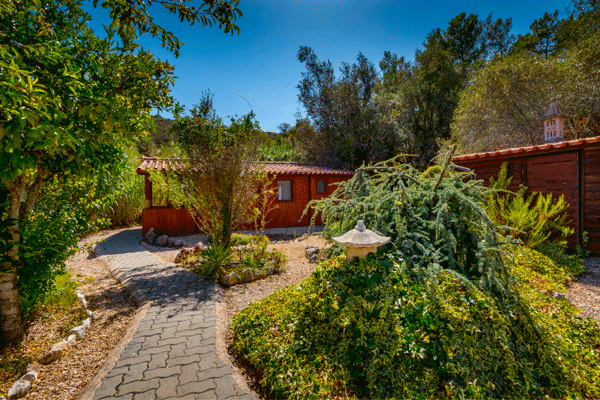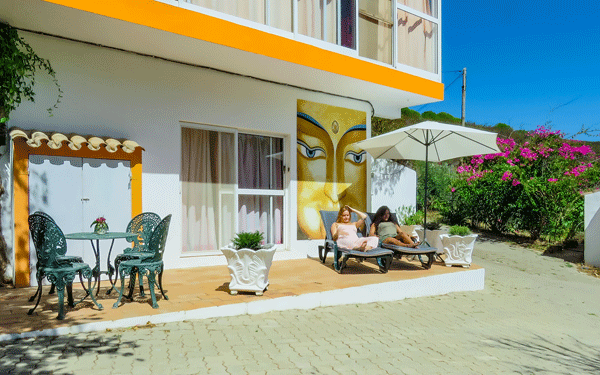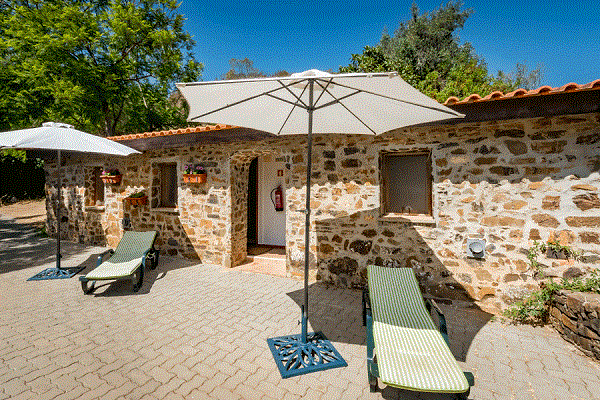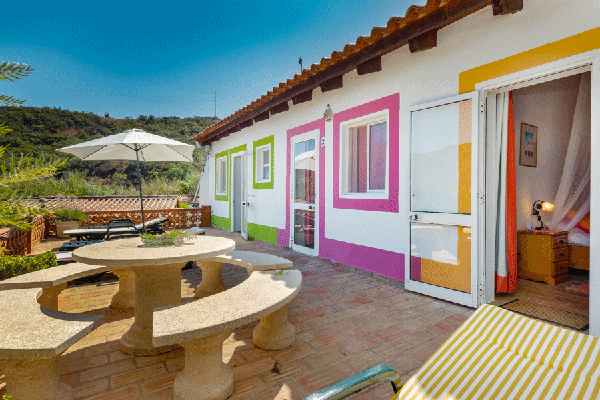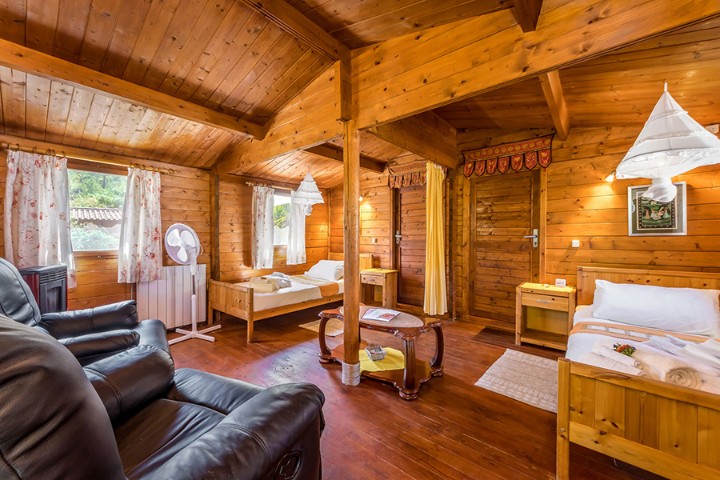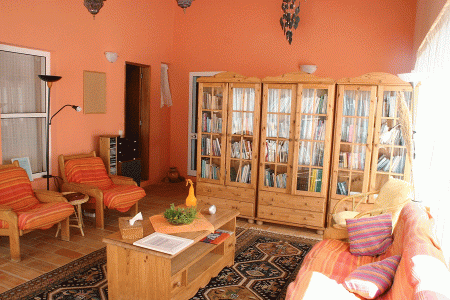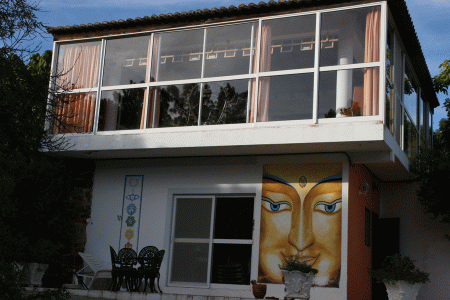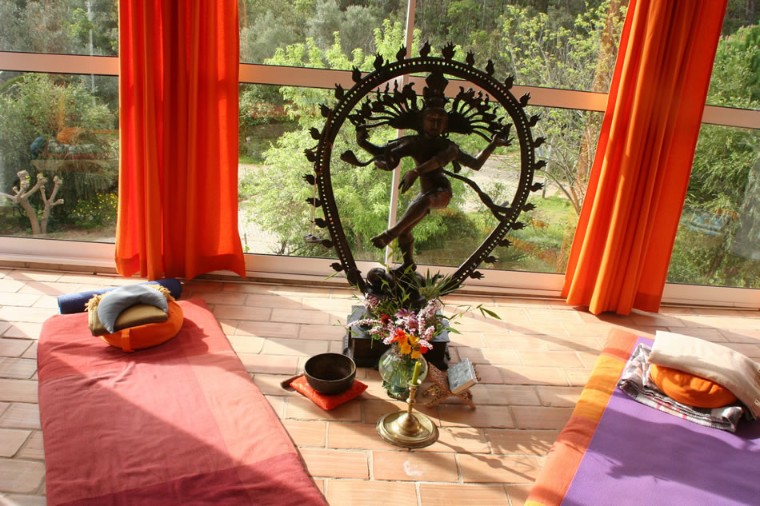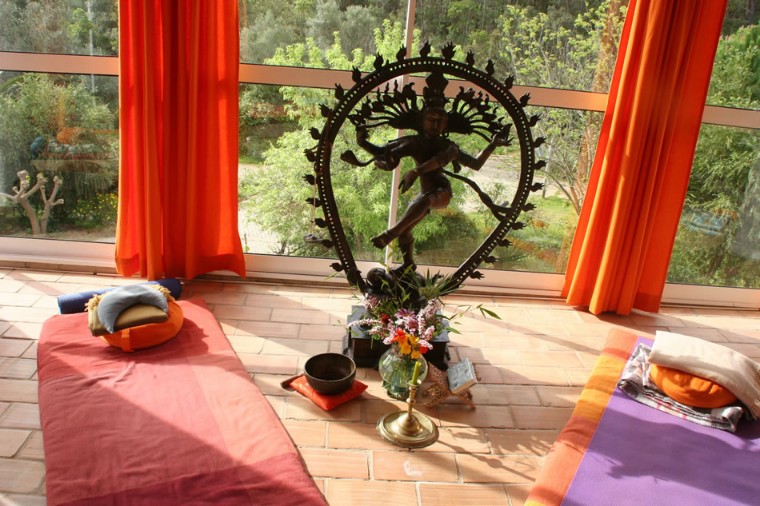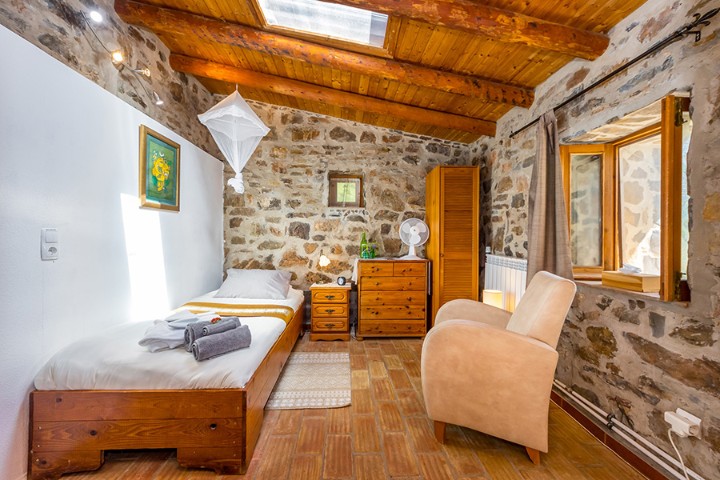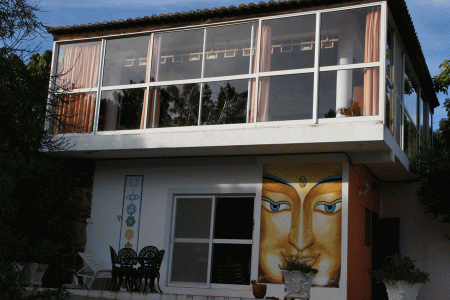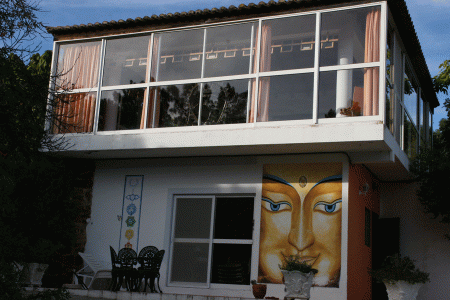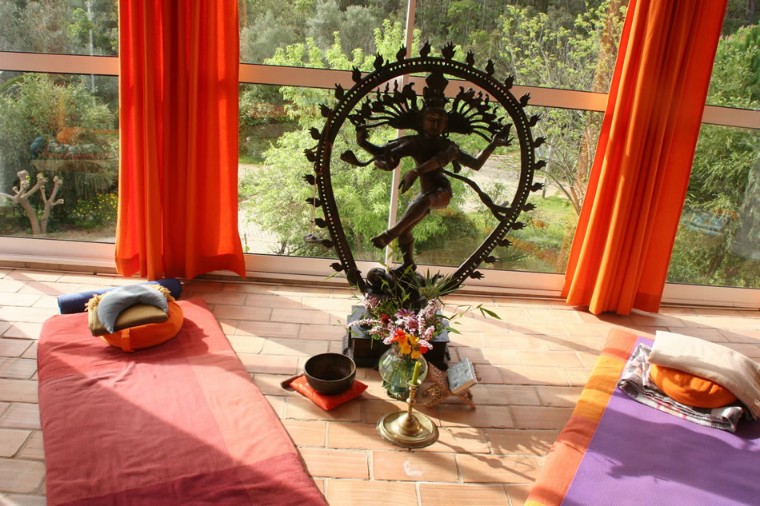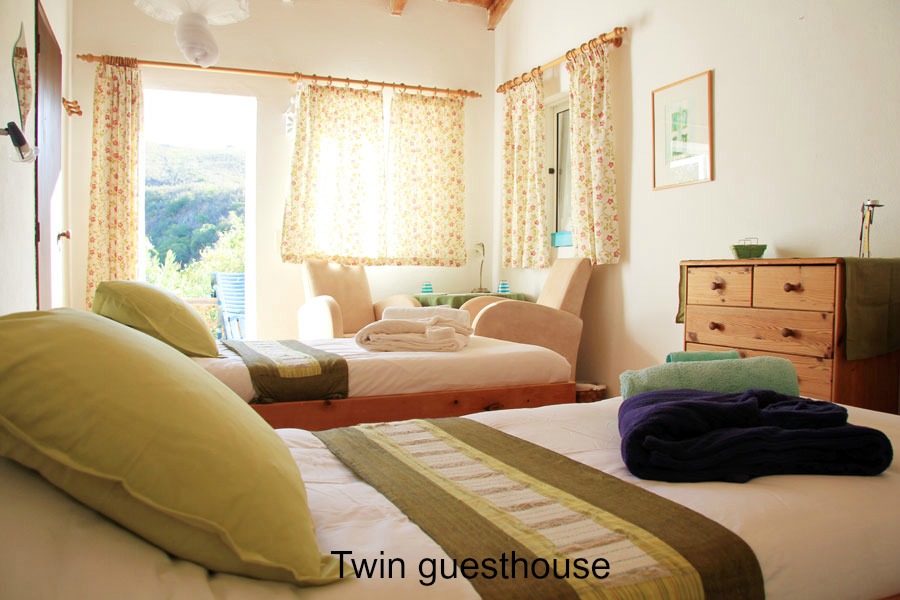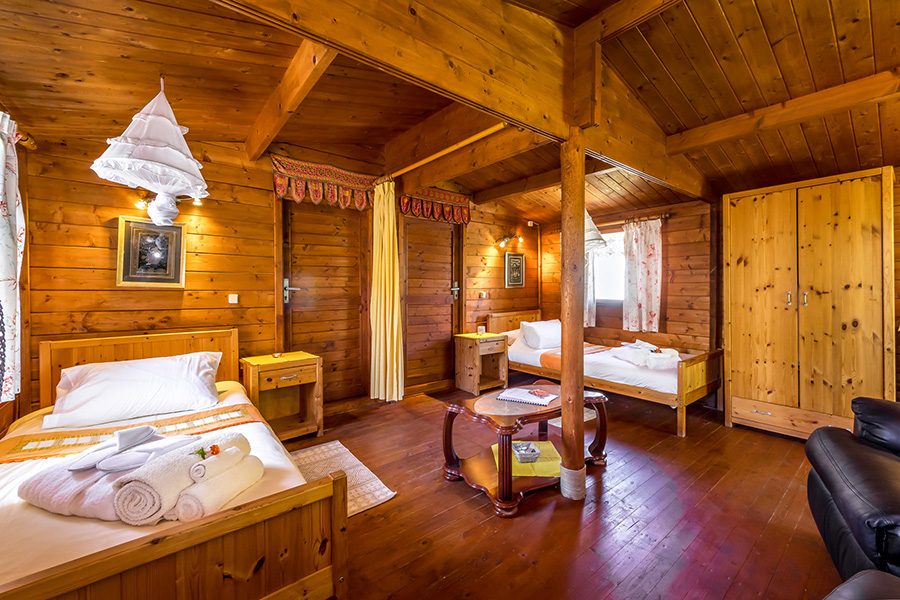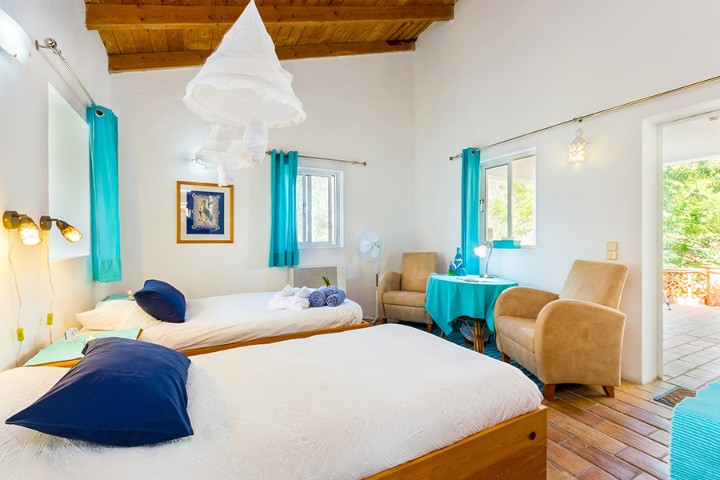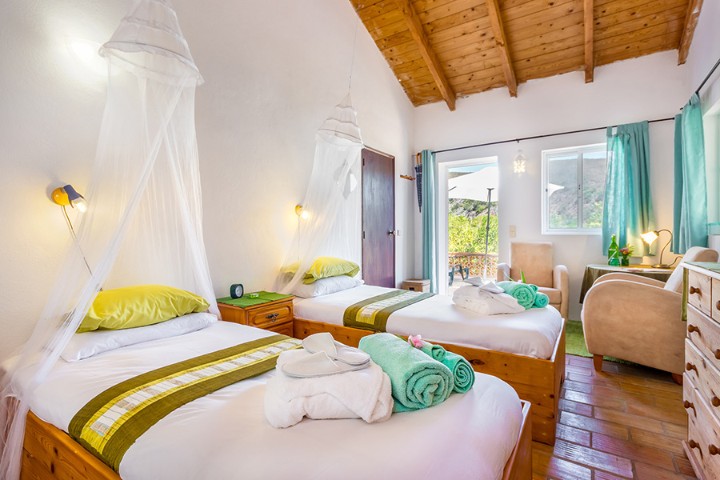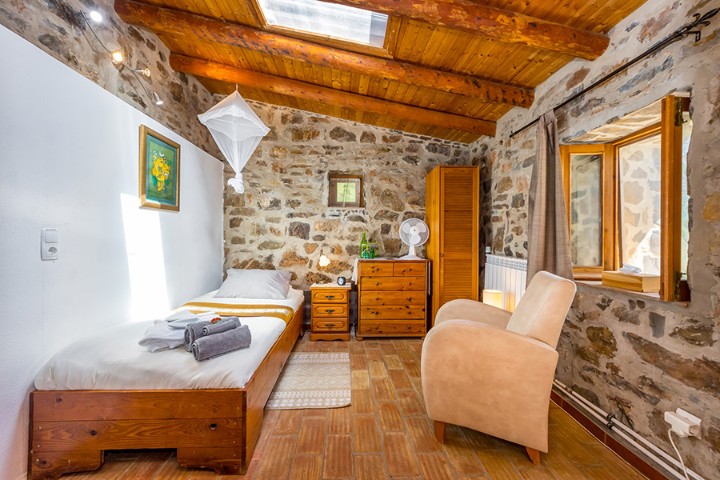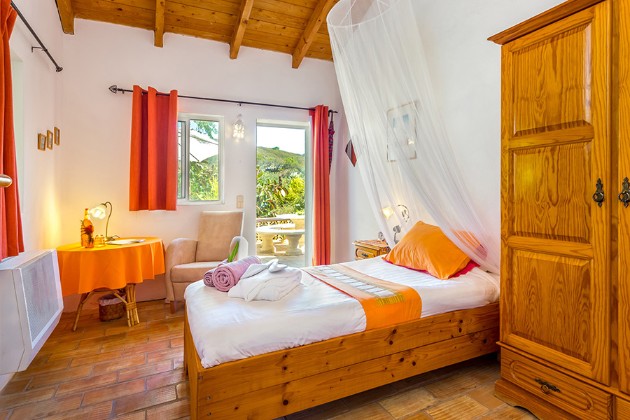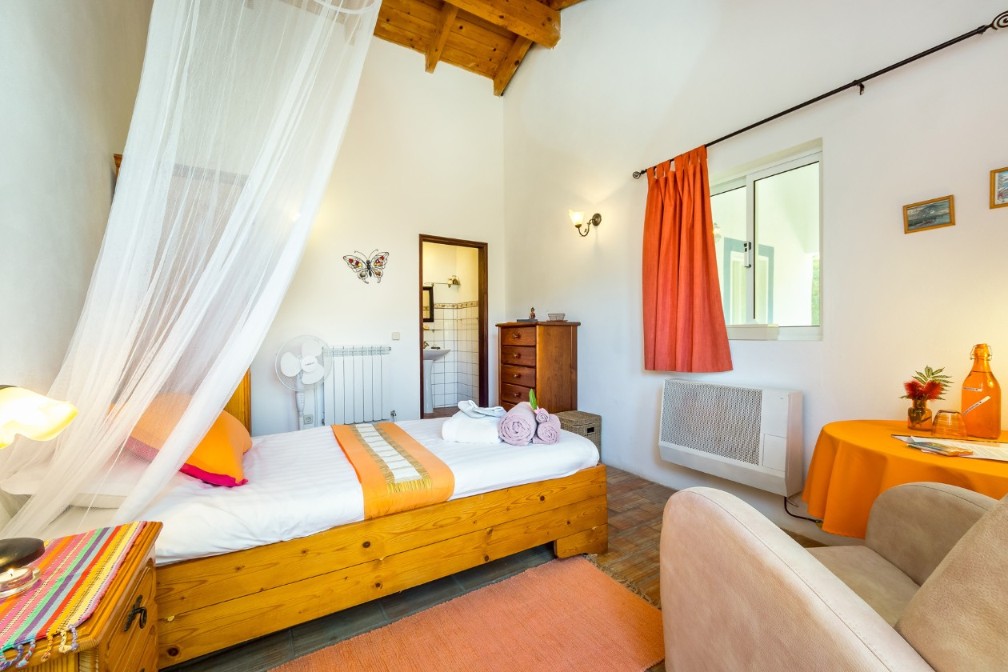 During this fasting retreat in Lagos, one can choose from a mix of shared and single occupancy cottages, rooms and cabins. The shared options can be booked for single occupancy at a surcharge. All rooms come with an en suite shower, WiFi, relaxation area and patio. Participants have access to the therapy clinic, swimming pool, 24/7 hot tub, sauna, and a collection of DVDs to relax.
---
Food Overview
Given the centre's experience over three decades, along with the trained staff that guides participants, the detox juice fasting is based on juices, broths, herbal pills and powders. In contrast to general opinion about this form of detox leaving participants feeling hungry, it makes one feel full and allows the body to focus the energy on other activities instead of digesting. Fasting is known to provide long term benefits against aging and illnesses even for those who may be healthy overall. During fasting the body self-digests the stored substances, resynthesizing nutrients and eliminating toxins. Additionally, fruit and vegetable juices, alkalinising vegetable broth, and herbal teas all add vitamins, minerals and trace elements to the body, aids detoxification and eliminates water retention. The plan includes 5 daily meals. No food is provided during this yoga retreat.
---
What is Included
10 Nights Accommodation

All kinds of juices & broths

Lemon water & herbal teas which are available throughout the day

11 Yoga classes

11 Evening Meditation sessions

Personal use of colonic cleansing equipment

Use of the at-location magnet Healing bed

Use of parasite elimination equipment

Access to salt water swimming pool

Access to Finish-style sauna and California style hot tub

Enjoyment of our beautiful gardens & surrounding countryside

Day trip to the beach or Lagos each week

All-day internet access

---
What is not Included
Flights and visas

Pickup and drop

Personal Expenses
---