9 Days Vinyasa Yoga Retreat at Island Spa Retreats Maalhos, Maldives
9 Days Vinyasa Yoga Retreat at Island Spa Retreats Maalhos, Maldives
Island Spa Retreats Maalhos Island, Baa Atoll, Republic of Maldives
---
Experience Overview
Island Spa Retreats offer you the opportunity to take control over your health and well-being while being fully immersed in nature. During an island spa retreat, the tools are given to start the beginning of a holistic journey to an authentic self.

Arrive and revive in the beautiful paradise of the Maldives. Shift away from stress to de-stress, from dis-ease to ease, and from passion to compassion. Island Spa Retreats is based on four founding principles to allow this to unfold - nature, yoga, nourishment, and friendship. Bringing these elements together they created an all-inclusive eights night retreat on the beautiful Maldivian island of Maalhos.
The Maldives offers so much more than sand, sun and sea as the islands are favored with a rich culture and heritage. Kajan or as more commonly known on the local islands as "Fangi Vinun" is thatch weaving from dried coconut palms fronds and ropes made from the fiber of coconut husk. The locals make it look so easy, and one must have a go to appreciate how hard these local ladies work thatching meters and meters of this day by day, thumbs up to this sustainable and eco friendly way to provide roofing and fences
---
Experience Highlights
8 nights accommodations
Return domestic transfers
Daily 90-minute yoga class
Sandbank trip
Dolphin cruise
Turtle
Manta and Whale Shark snorkelling
Daily delicious healthy meals
Cooking class
---
---
---
Schedule
06:00 am Rise and shine

Sunrise beach yoga for 90 minutes

Morning swim in the crystal clear Indian Ocean

08:30 am Hearty Maldivian breakfast

Included local excursions; sandbank trip, dolphin cruise, snorkelling, and fishing

13:00pm Lunch

Free time to rest and reflect

Sunset yoga or local excursion

19:30 pm Dinner under the stars

Cultural music and dance


Sweet dreams
---
About the center
Island Spa Retreats Maldives
The Island Spa Retreat is a holistic health and spa centre located on the beautiful island of Maalhos in the UNESCO world biosphere of Baa Atoll. The centre is perched on a private stretch of sunset beach (Bikini Beach) where sunrise and sunset yoga lessons take place to the backdrop of the mighty turquoise-coloured Indian Ocean. Nature, yoga on the beach, nourishment & friendship are key elements of this holistic wellbeing centre in the Maldives.
The Island Spa Retreat was founded by Kate, an inspiring English woman with over 10 years experience in the Spa and hospitality industry. Kate's natural attraction to traditional holistic living and ancient healing methods of the East, lead her to opening up this Maldivian retreat centre in 2017.
Kate and her team of passionate yoga teachers, spa therapists and tour guides are ready to take guests on a holistic journey to the true authentic self. The Island Spa Retreat specializes in Kundalini, Vinyasa and Yin Yoga, Ayurvedic health treatments, Thai massage and Balinese massage.
The centre offers all-inclusive health retreats and yoga holidays for everyone interested in holistic healing, detoxification, relaxation and mindfulness.
---
Accommodation Overview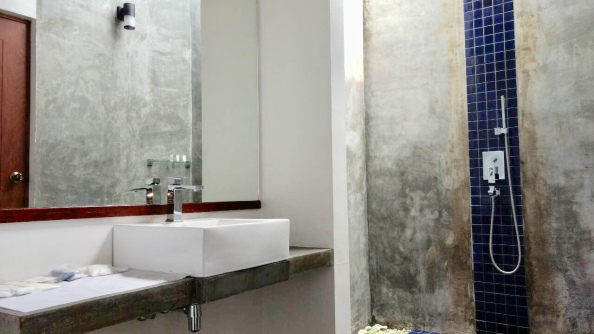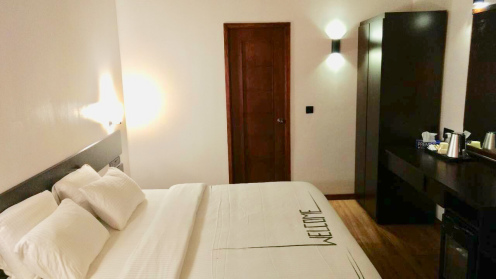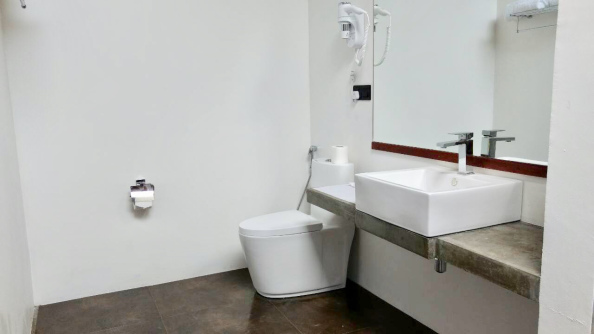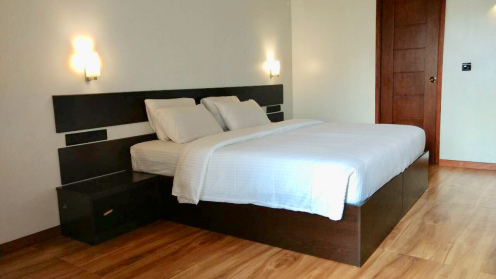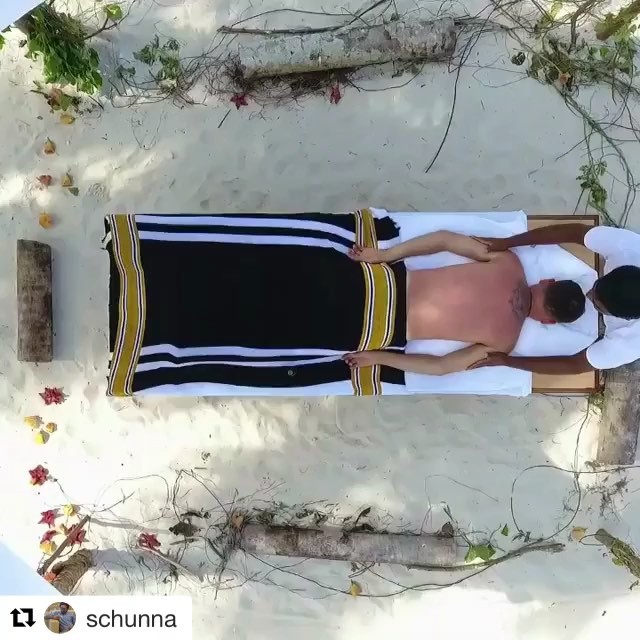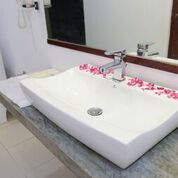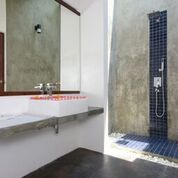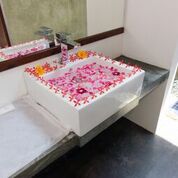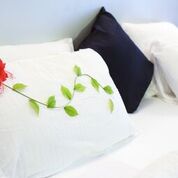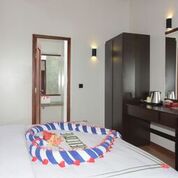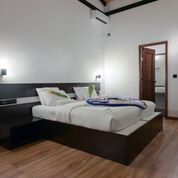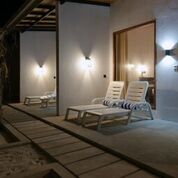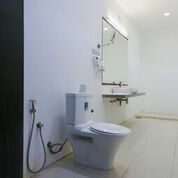 Madi Finolhu is a luxurious seaside boutique guesthouse with its own private stretch of sunset beach on the island of Maalhos. The guesthouse features clean, contemporary rooms, adjoined by private terraces shaded by tropical trees. The fully air-conditioned rooms are fitted with comfy double- or twin beds and each room is equipped with a satellite-TV, safety box, a mini-fridge and coffee- and tea making facilities. The adjoined bathrooms come with deluxe outdoor rain showers.
---
Food Overview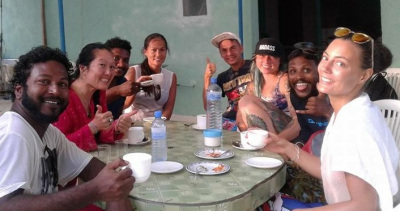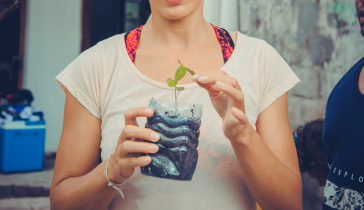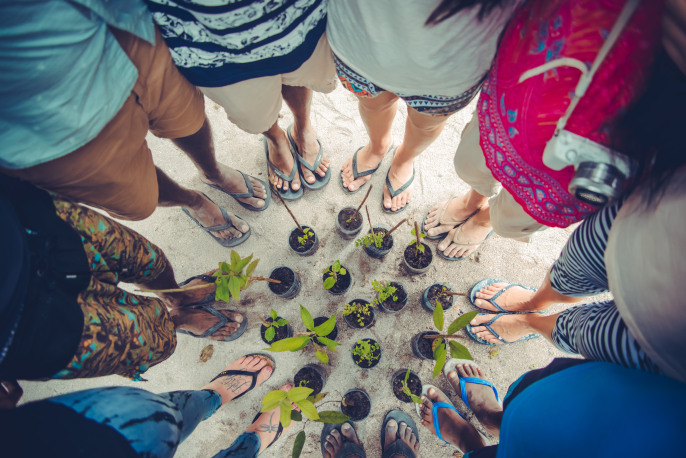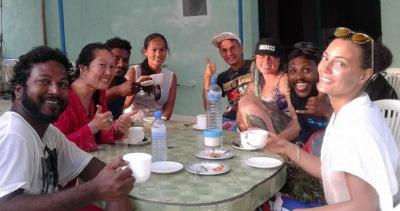 As more and more people are discovering, when it comes to ensuring good health, nature's way is often the best. Eating a well-balanced diet is one of the safest, simplest and most natural ways to keep fit and healthy. On our local Maldivian island we serve more locally grown food and seasonal dishes. Freshly picked, more nutritious and not to mention a lower carbon impact. This is how we like to prepare food and guide you on how to do so too in our cooking class.

THE FOLLOWING MEALS ARE INCLUDED:
Breakfast
Lunch
Dinner
Drinks

THE FOLLOWING DIETARY REQUIREMENT(S) ARE SERVED AND/OR CATERED FOR:
Vegetarian
Seafood
Other dietary requirements on request
---
What is Included
8 nights accommodations
Return domestic transfers
Daily 90-minute yoga class
Sandbank trip
Dolphin cruise
Turtle snorkelling
Manta and Whale Shark snorkelling
Daily delicious healthy meals
Cooking class
---
What is not Included
International flights


Travel insurance
---
Cancellation Policy
A reservation requires a deposit of 20% of the total price.
The deposit is fully refundable if the booking is cancelled up to 30 days before the arrival date.
---
Things to do around
Island Spa Retreats Maldives
---