7 Days Vitality Retreat, Panama
---
About the center
Waluaa Surf & Yoga Catalina Panama
Waluaa Surf & Yoga Catalina Panama is known for its personalized surfing cum yoga, mindfulness, and meditation program. The center was founded by Vickie and Sergio. While Vickie represents the yoga part of the center; Sergio is passionate about the surfing aspect. Waluaa Surf & Yoga Catalina Panama came to be in 2011 during Sergio's visit to Santa Cantalina. Sergio fell in love with this little-known, laid-back surf town on his visit. The seed of the idea, thus, (later to be known as Waluaa) was born in Sergio's mind. Sergio met Vicky in Costa Rica in 2013, and two years later, they converted their idea into reality.
The founders of Waluaa Surf & Yoga Catalina Panama believe that surfing and yoga should be accessible to everyone. They further opine that quality and safety can be achieved at an economical price point. All the programs at Waluaa are centered on the Sanskrit philosophy of Tula, meaning balance. Waluaa operates on the following core values namely, creating a welcoming environment for all, upholding the integrity, making the experience hassle-free for their guests at each and every point of interaction, creating and holding space for the community, remaining committed to their sustainability practices, supporting locals whenever and wherever possible, valuing the growth of their guests, and helping them find the balance.
As a part of its sustainability effort, Waluaa is actively involved in many community projects such as organizing clothing markets on a regular basis in the local community, giving free surfing lessons to those belonging to the local community, investing in English education, and more. For the latter, it conducts an interesting donation-based initiative called Conversation Table at Panama Spanish School. The Conversation Table serves as the meeting point for the locals and the visitors thereby allowing them to learn about - and from each other. The Conversation Tables are held every week with donations going towards buying educational equipment for the school-going children.
---
Accommodation Overview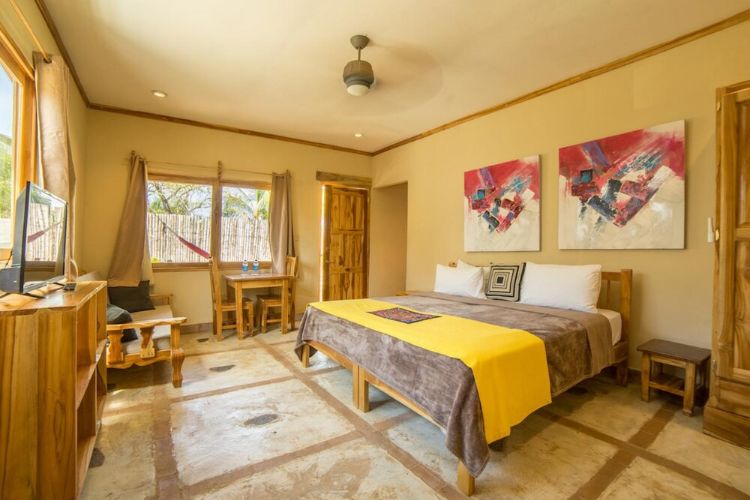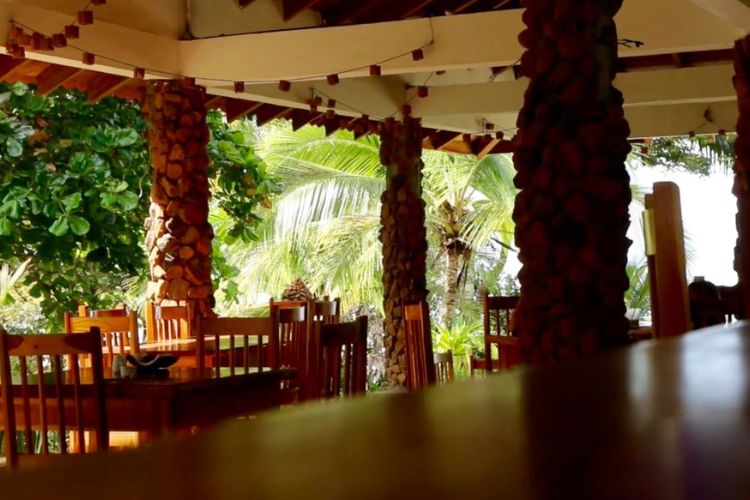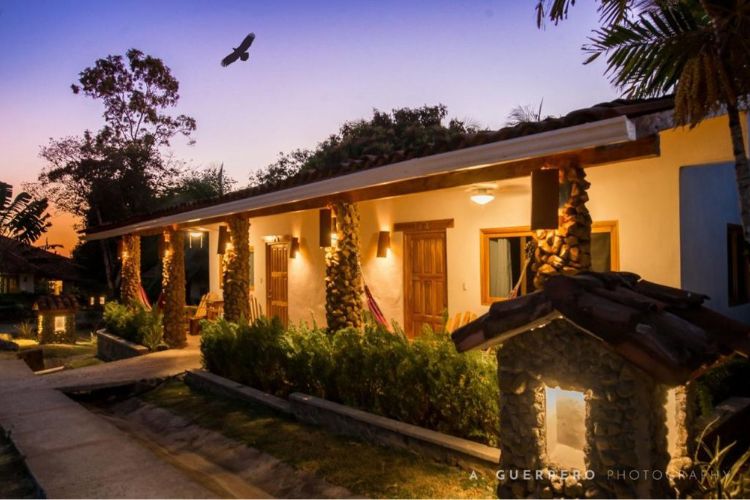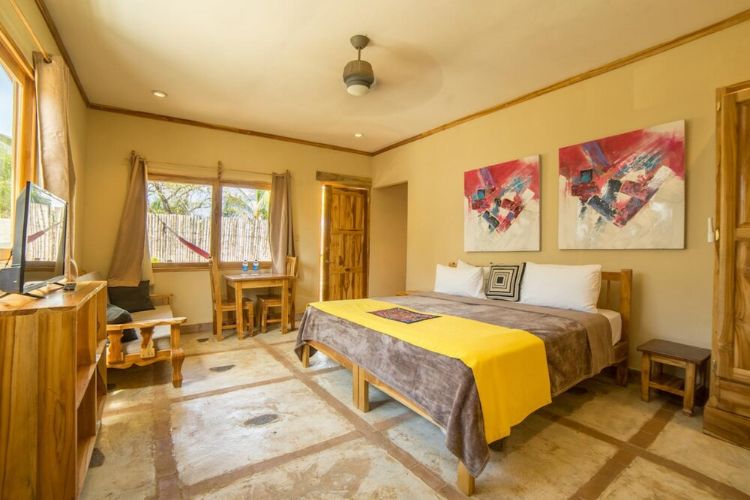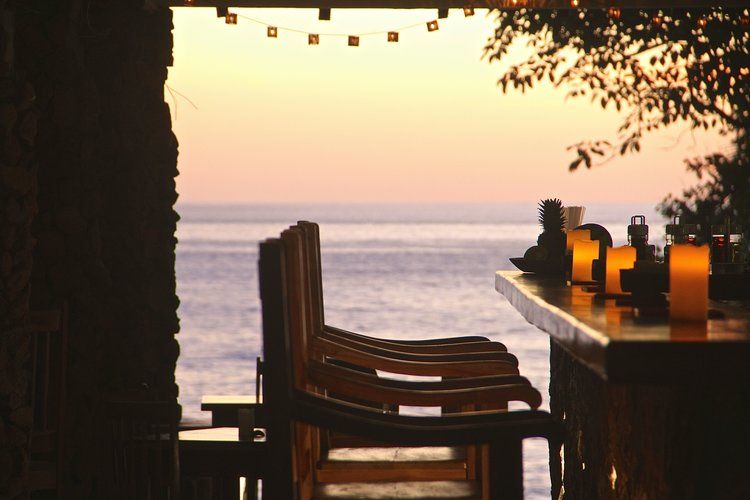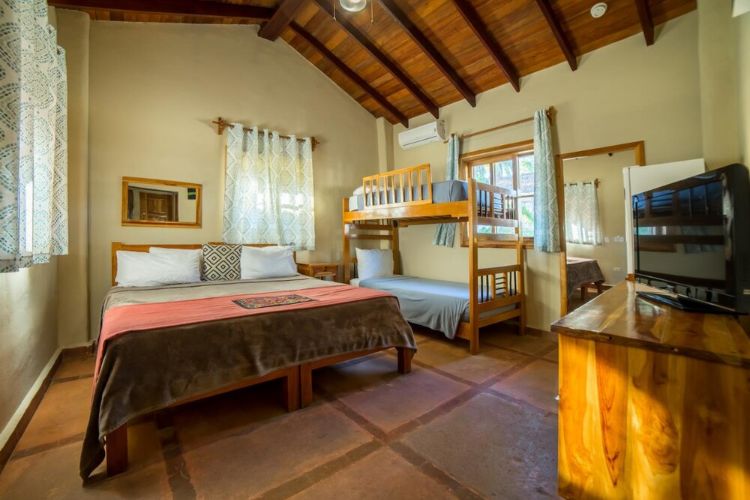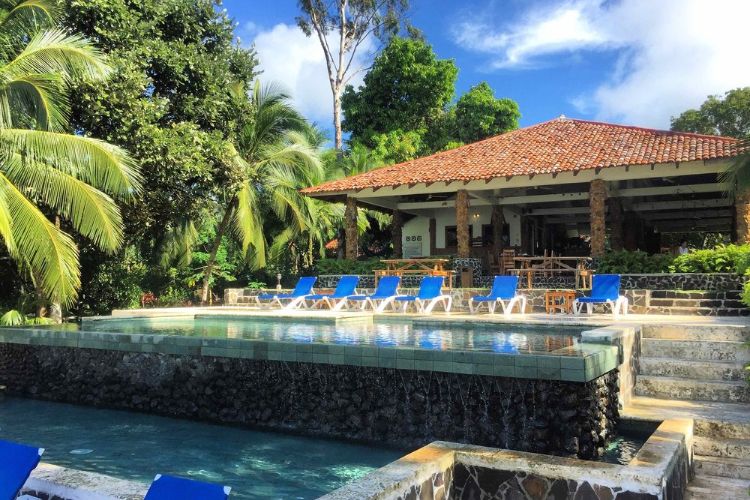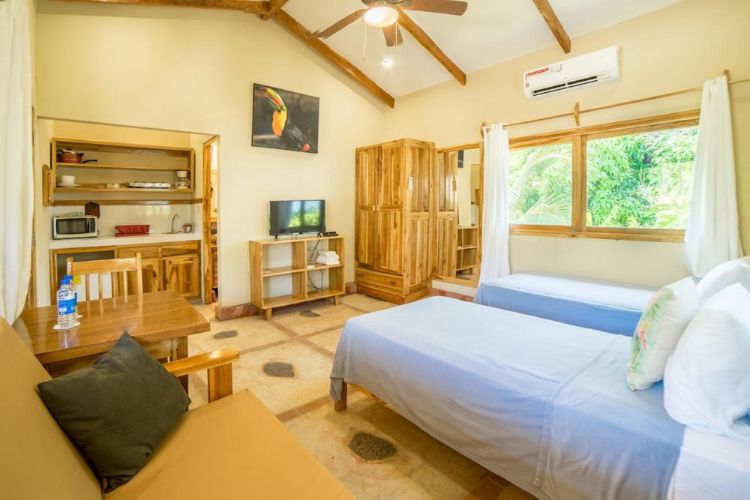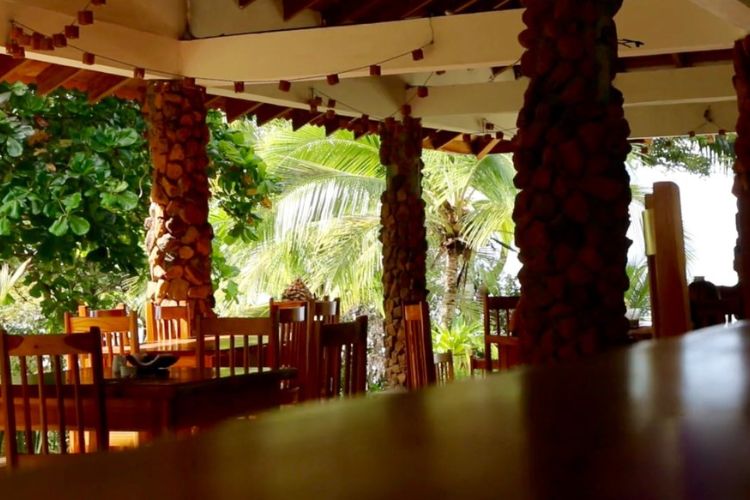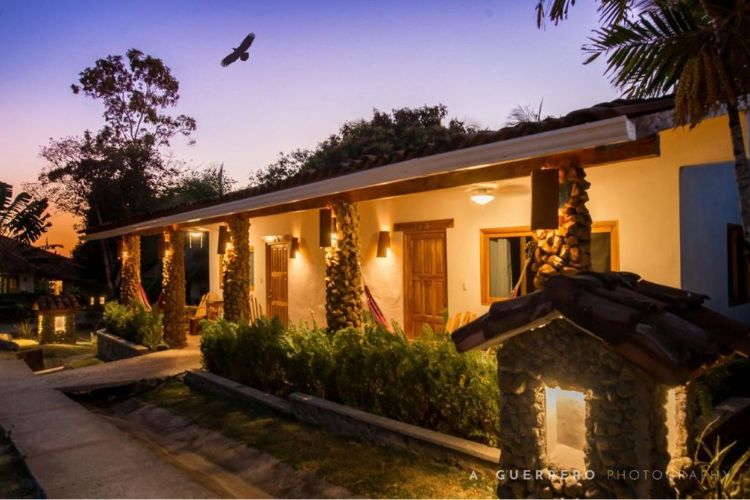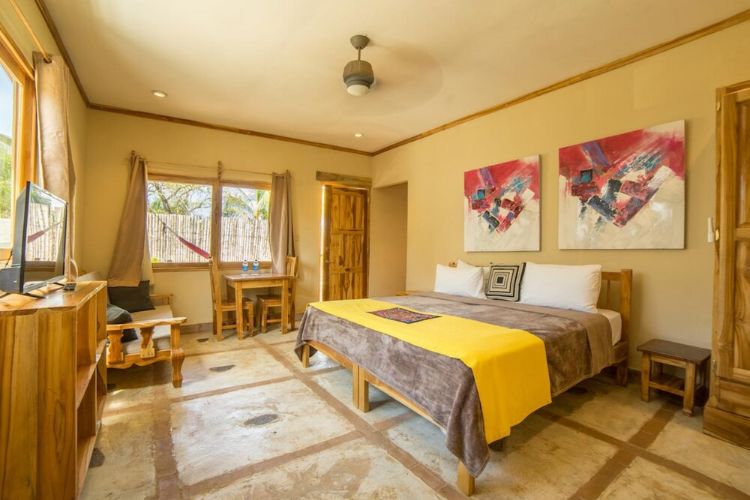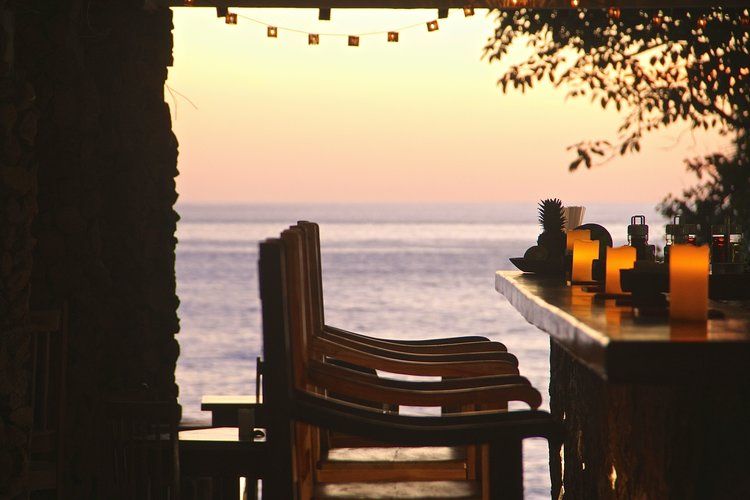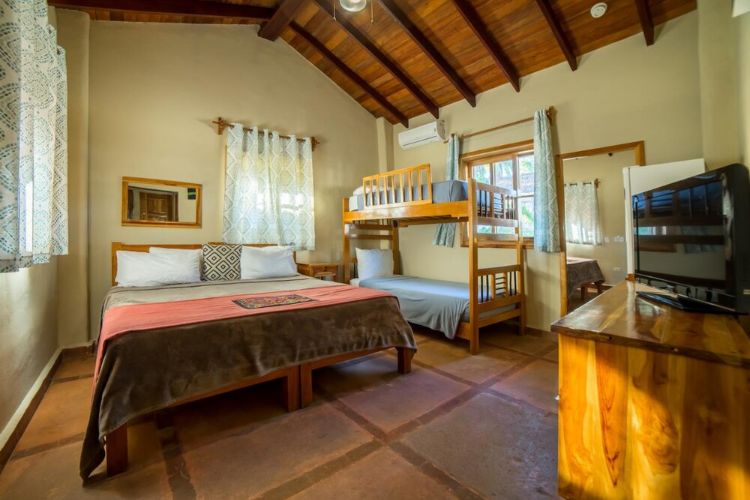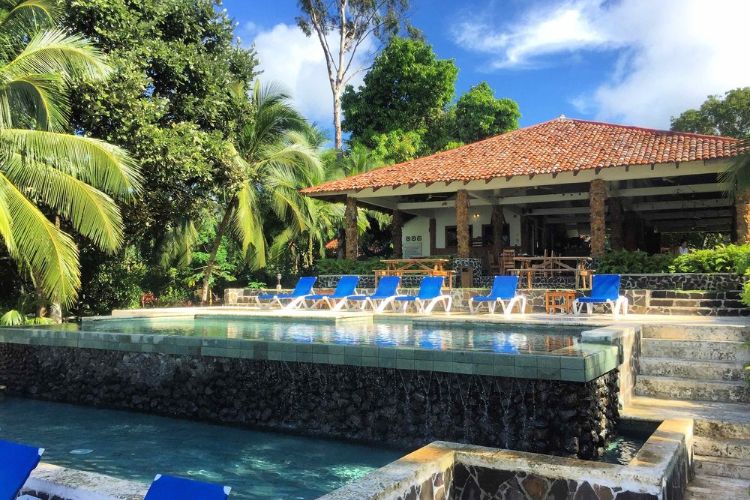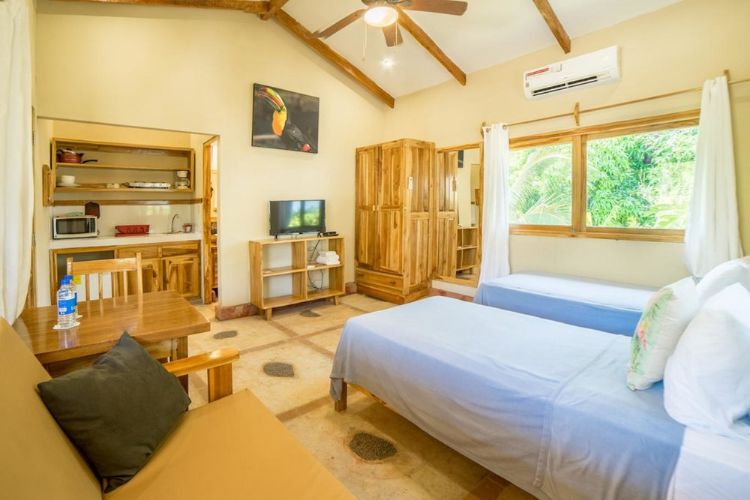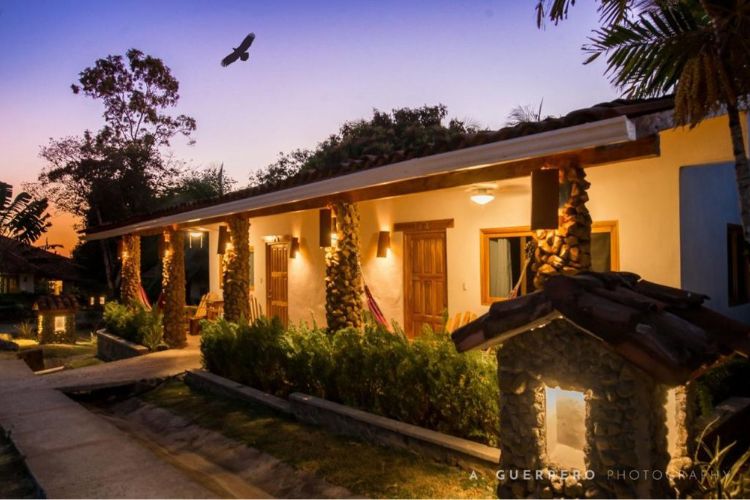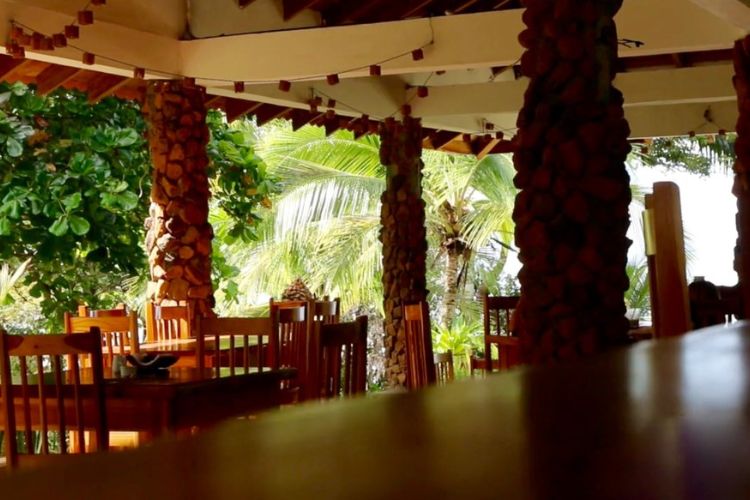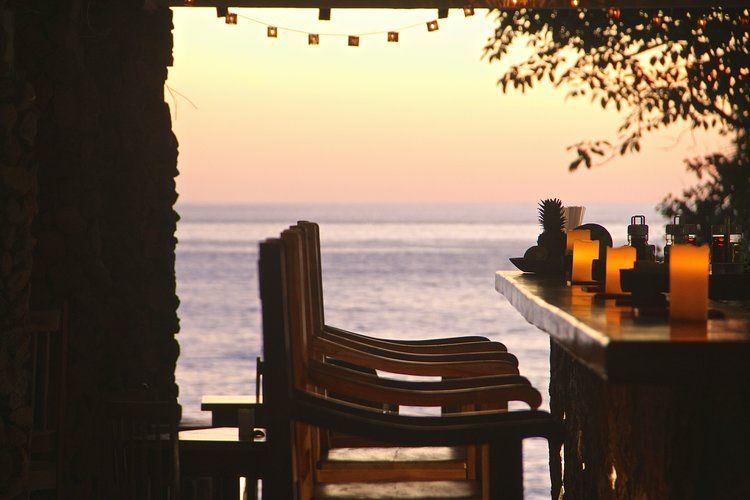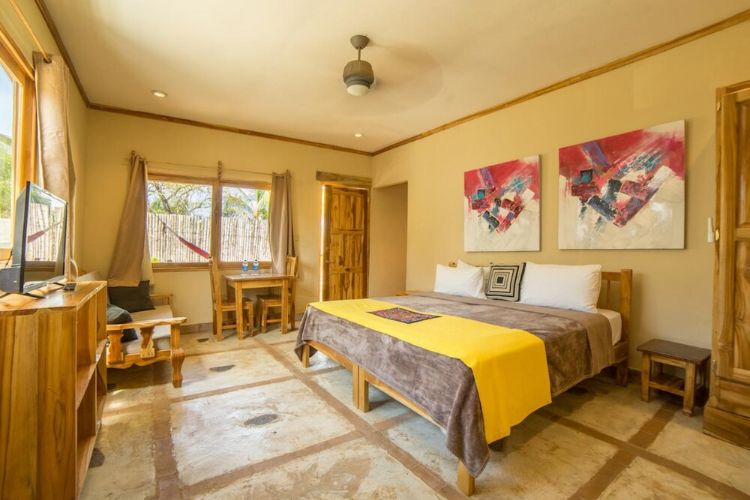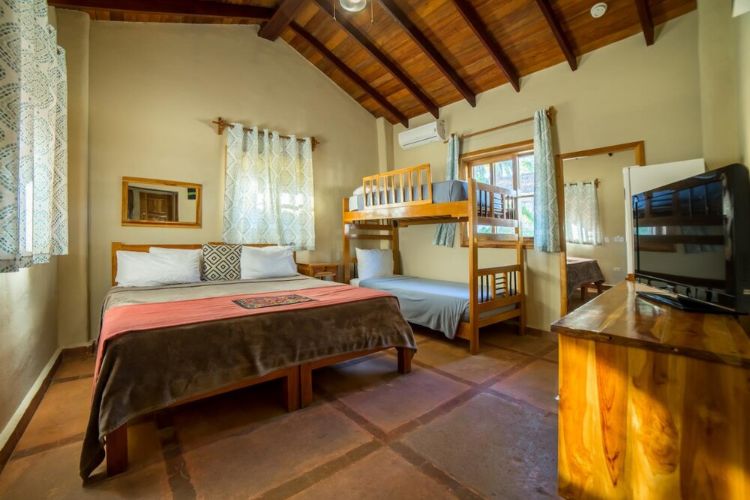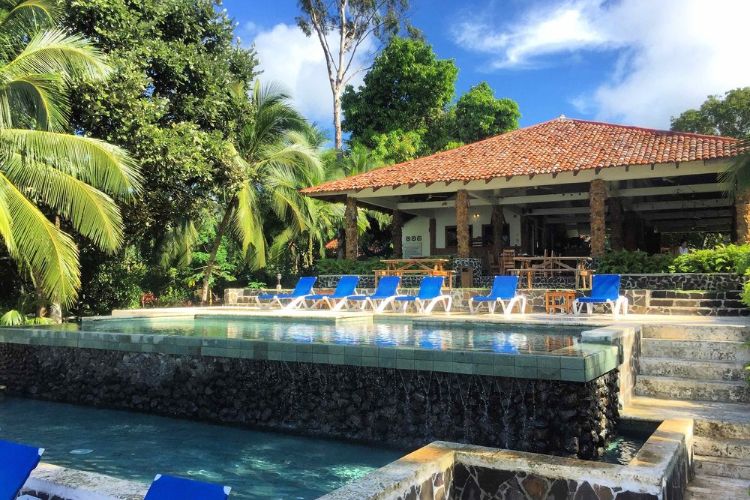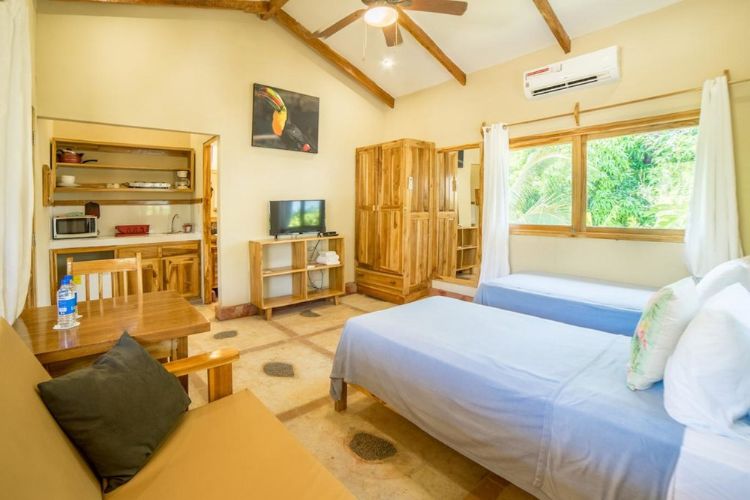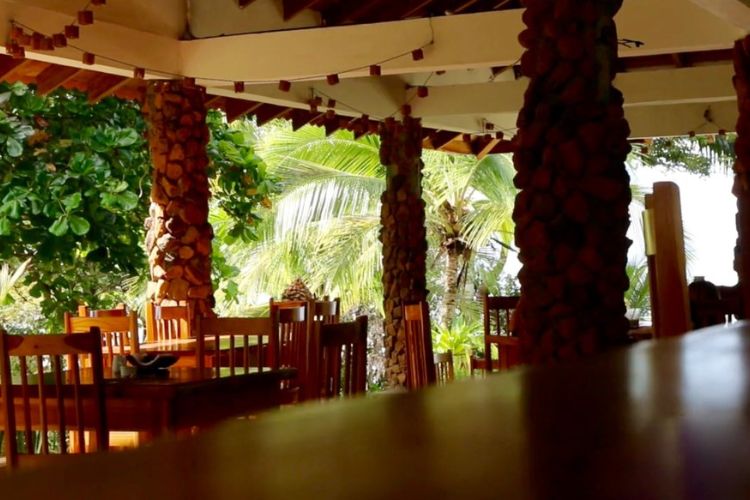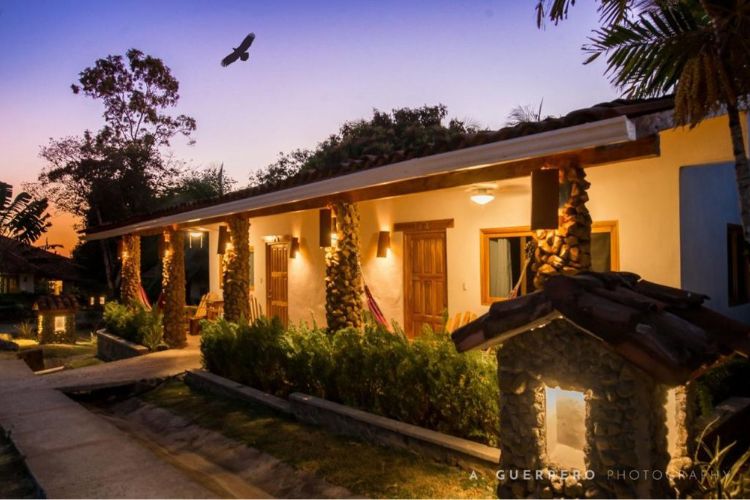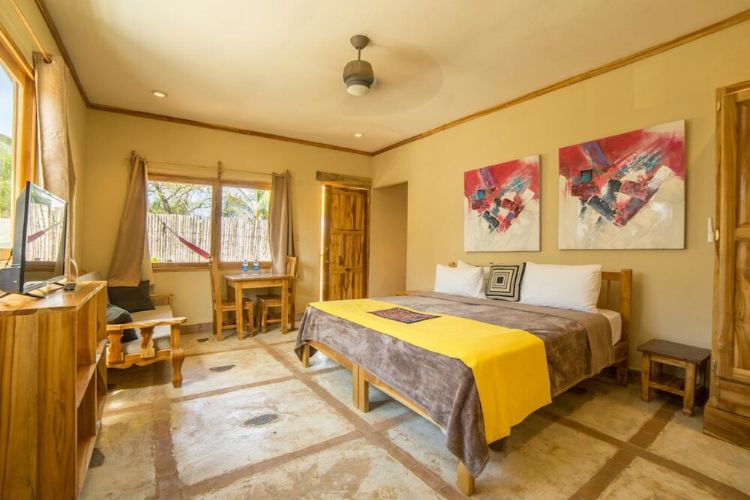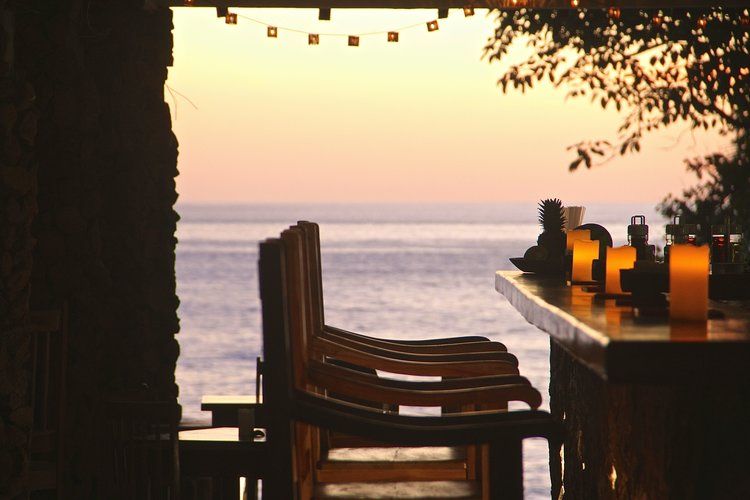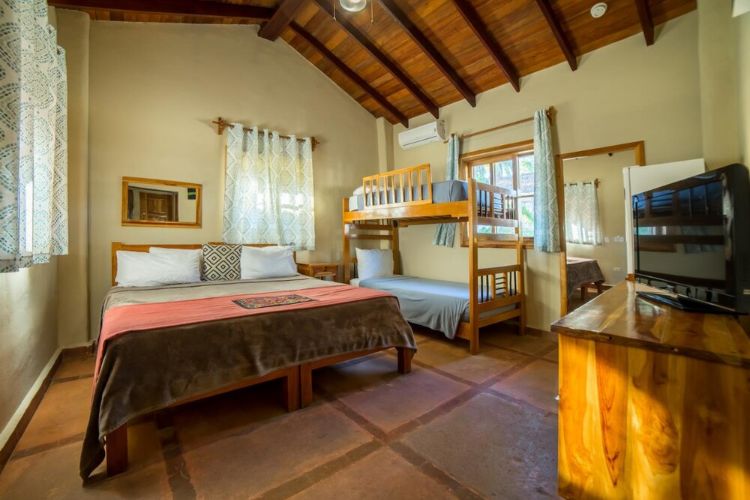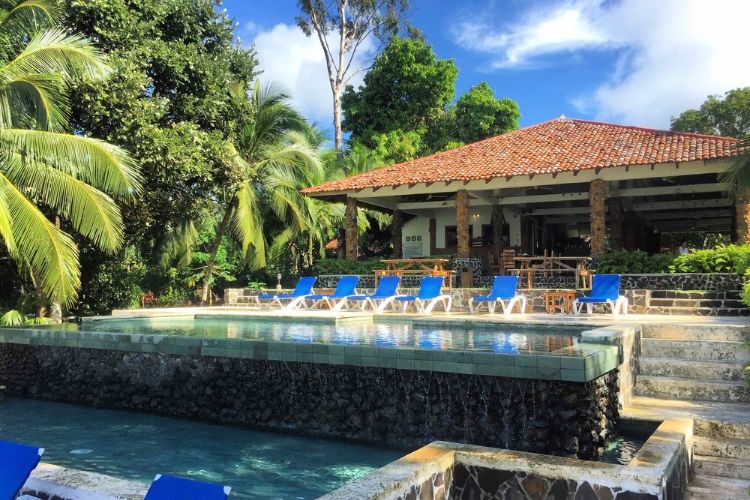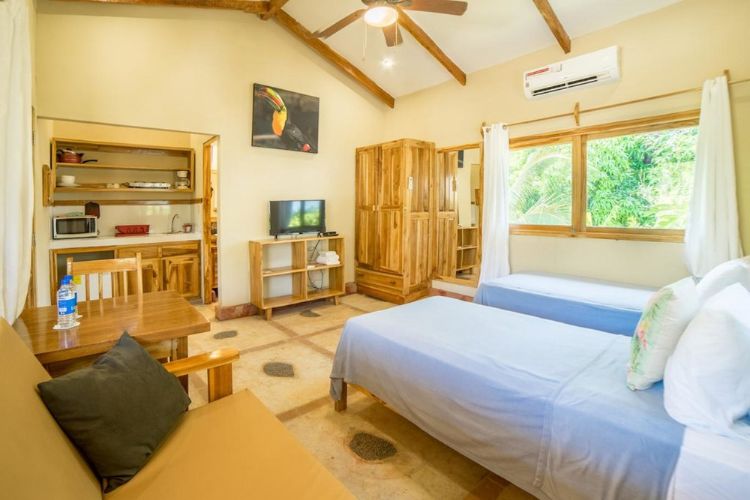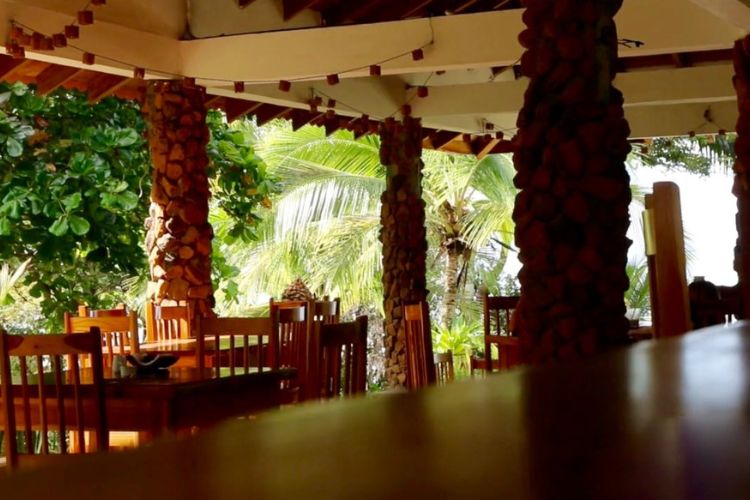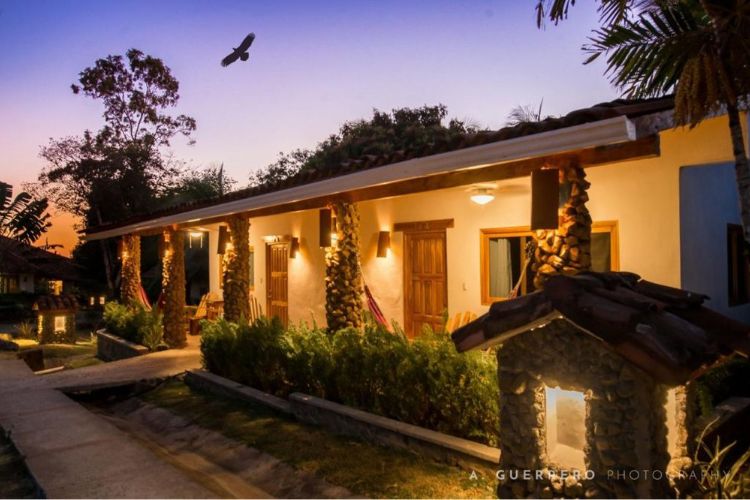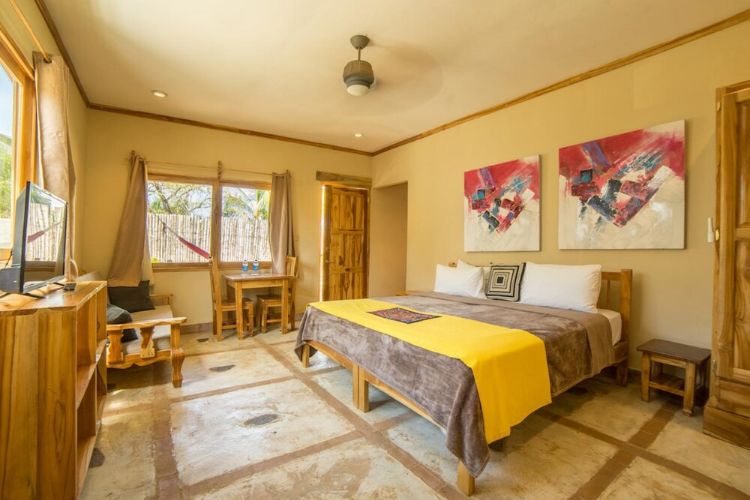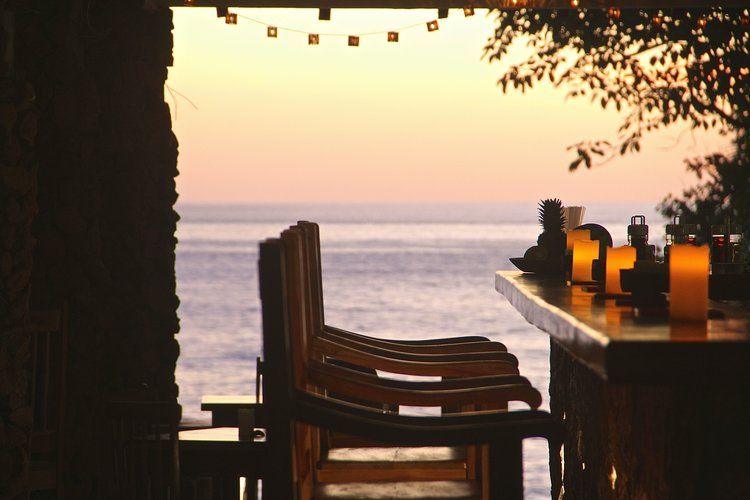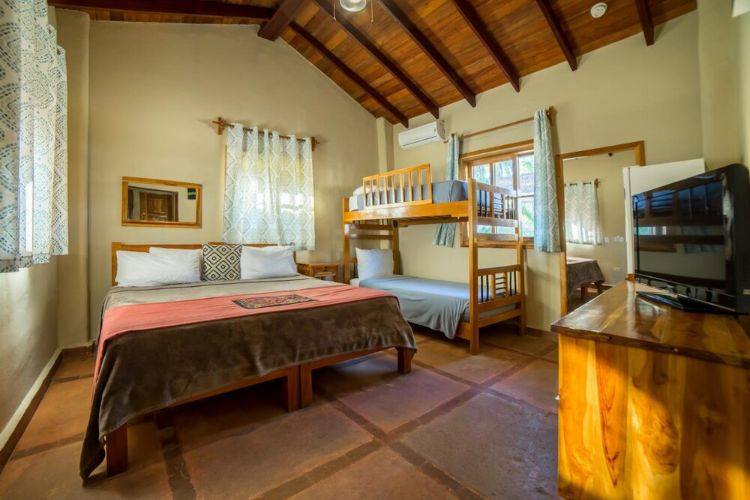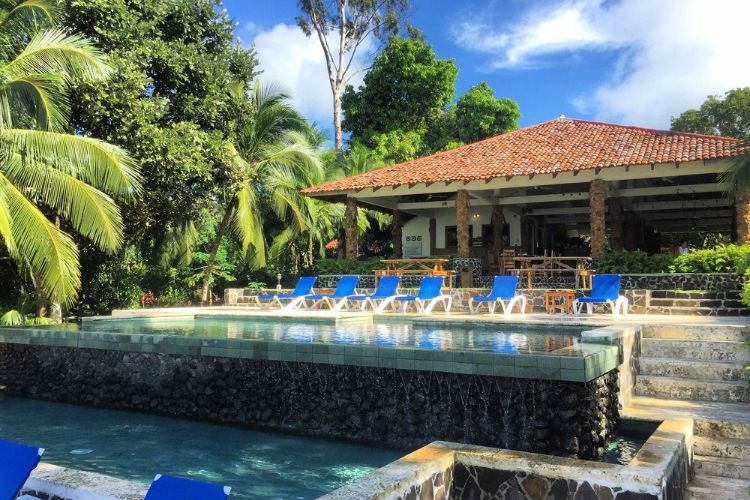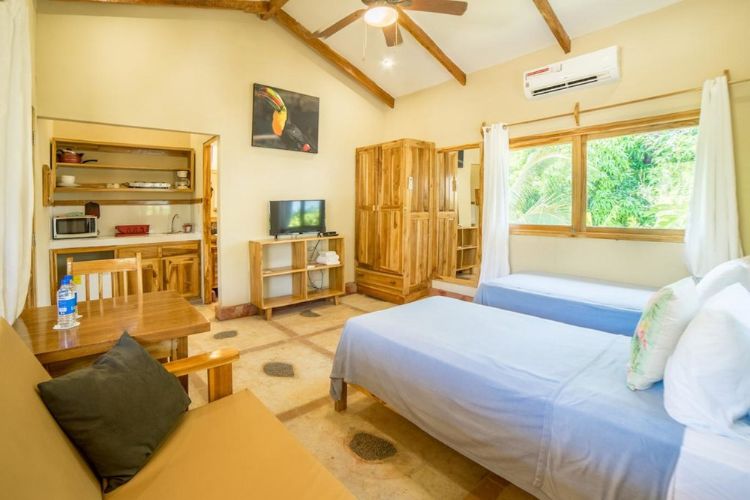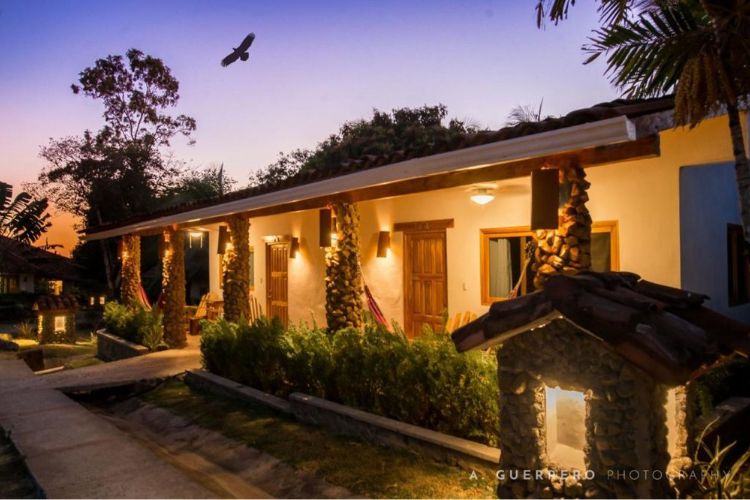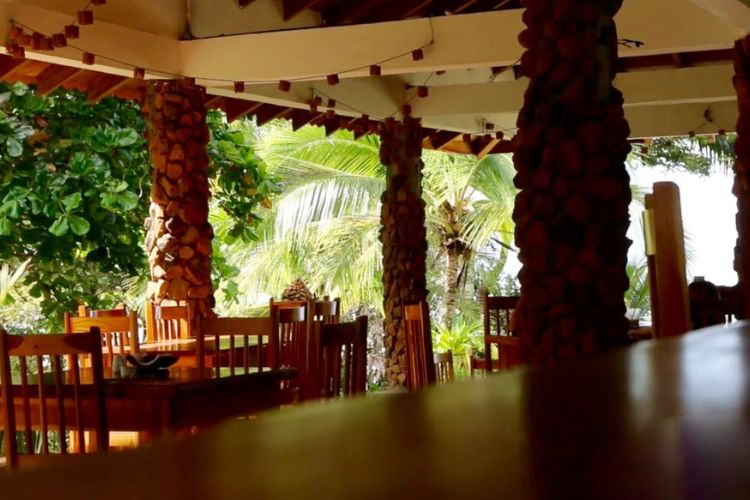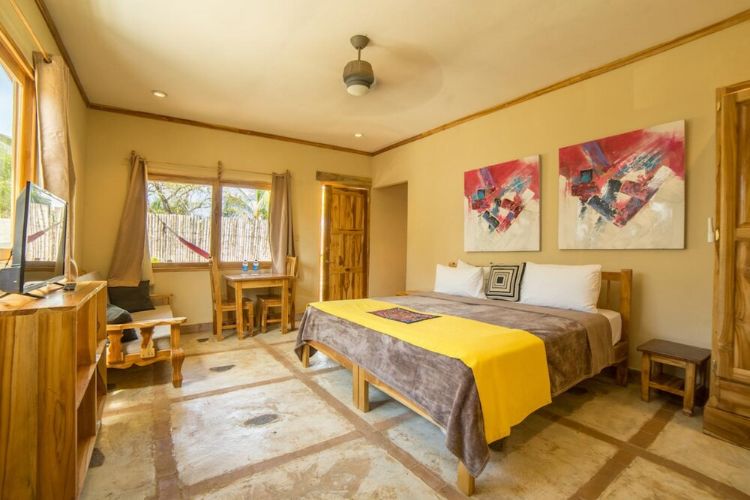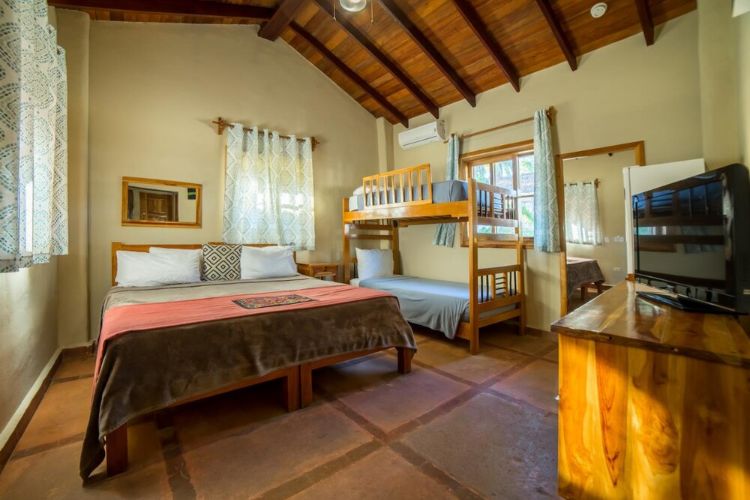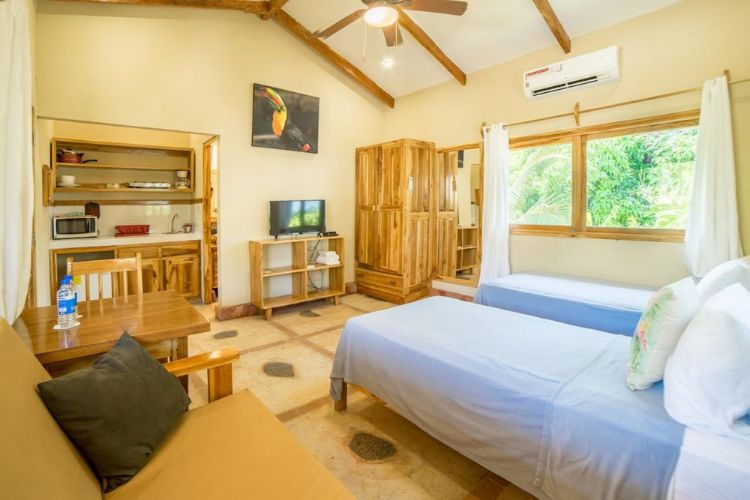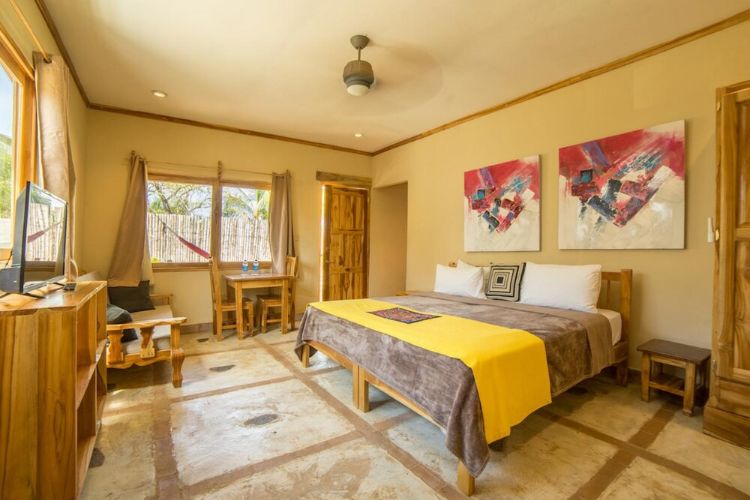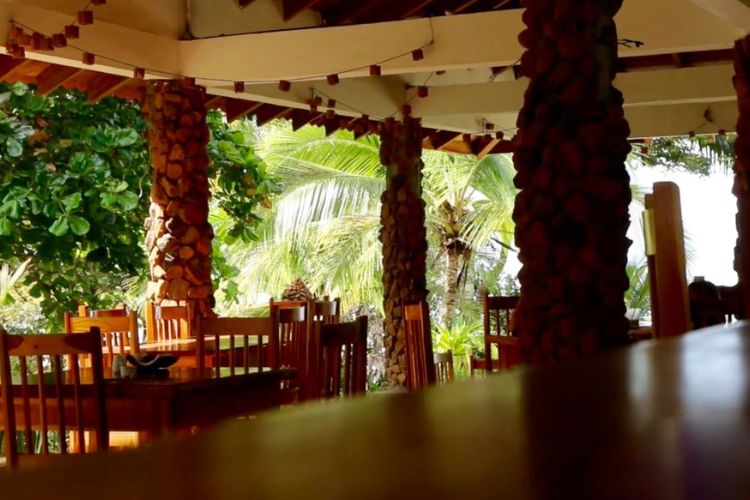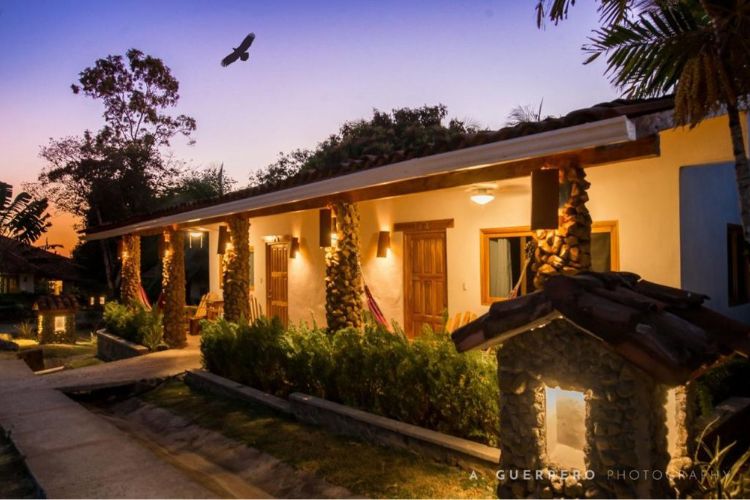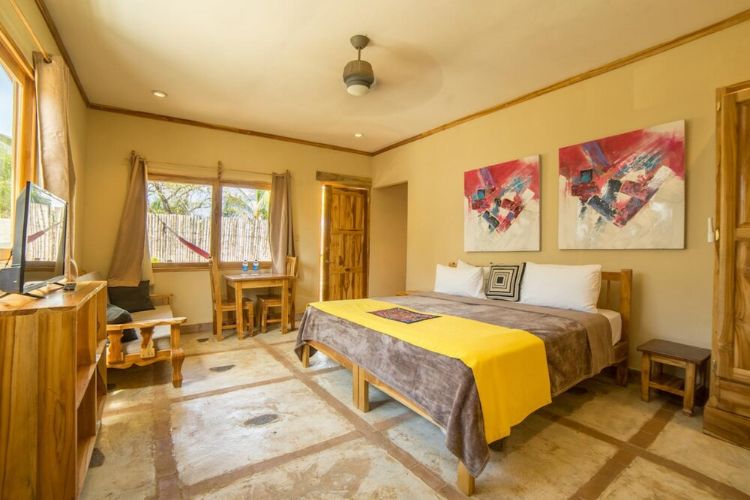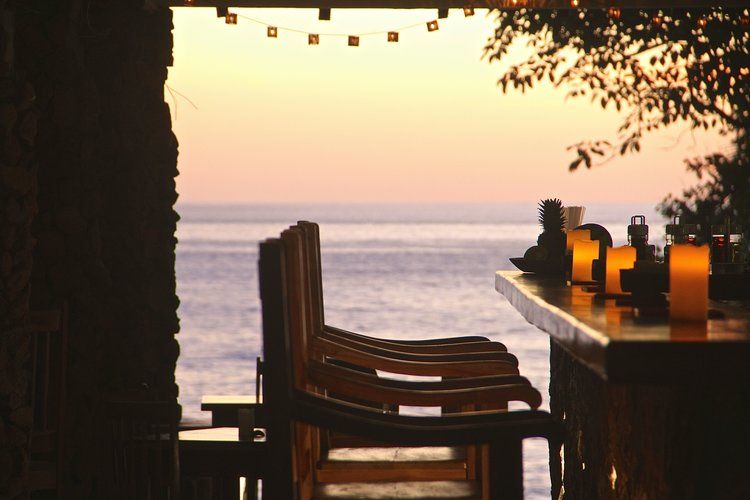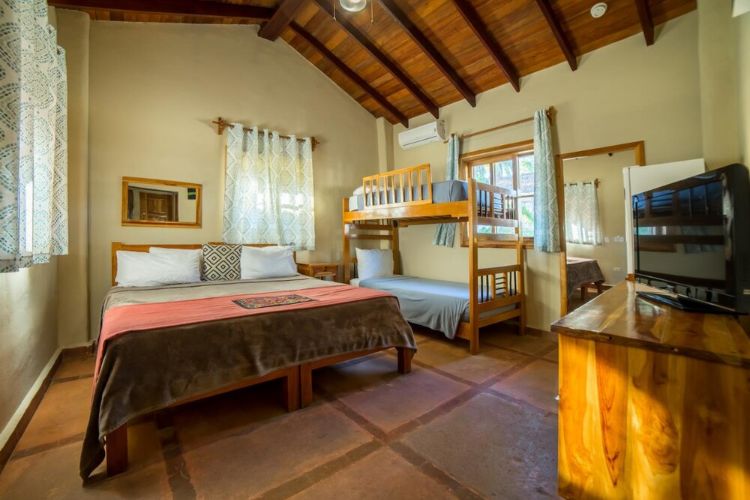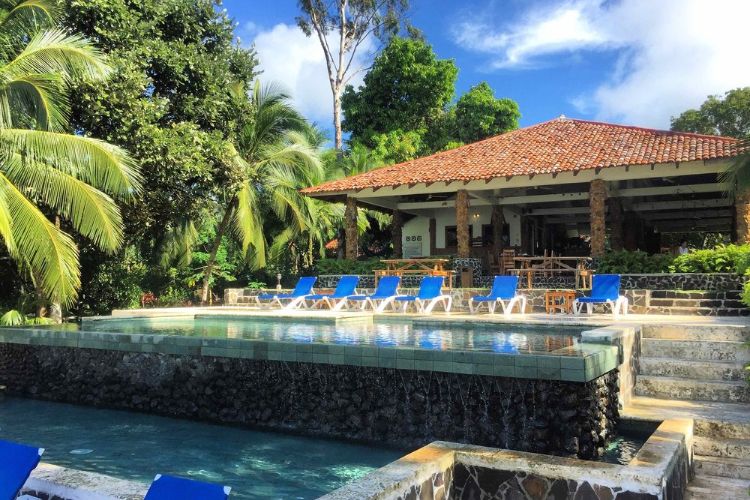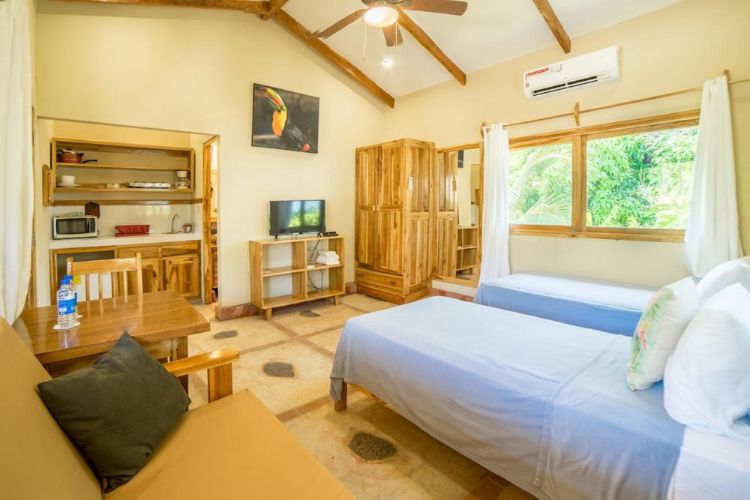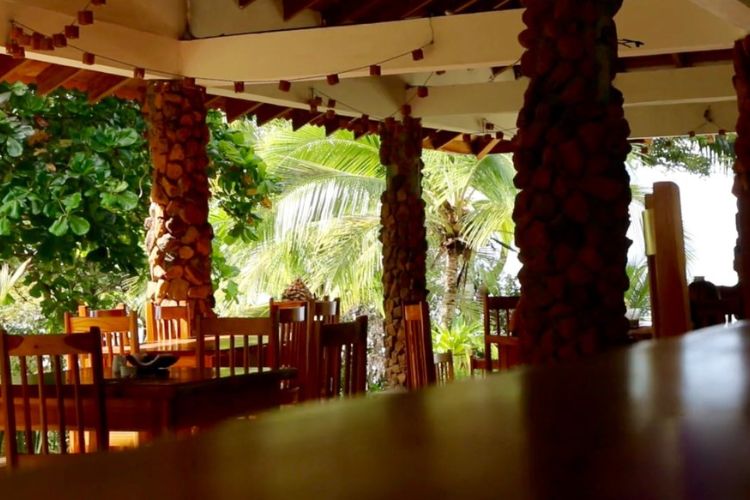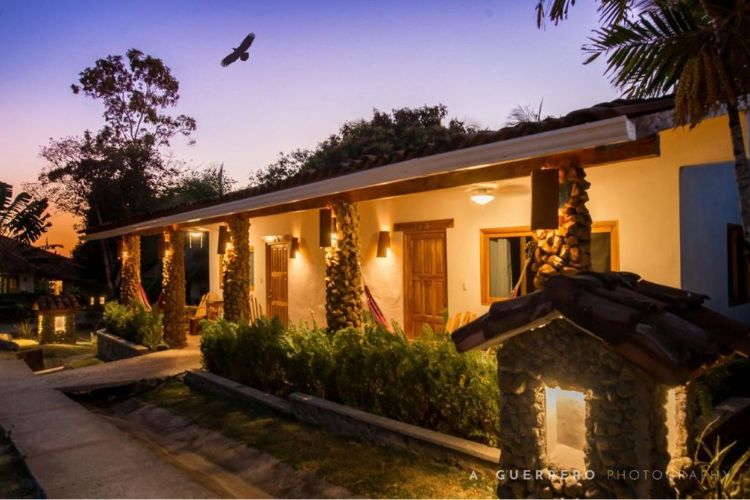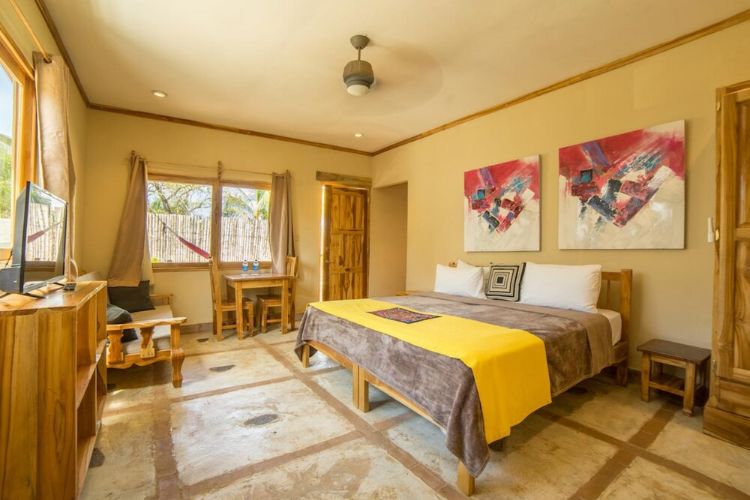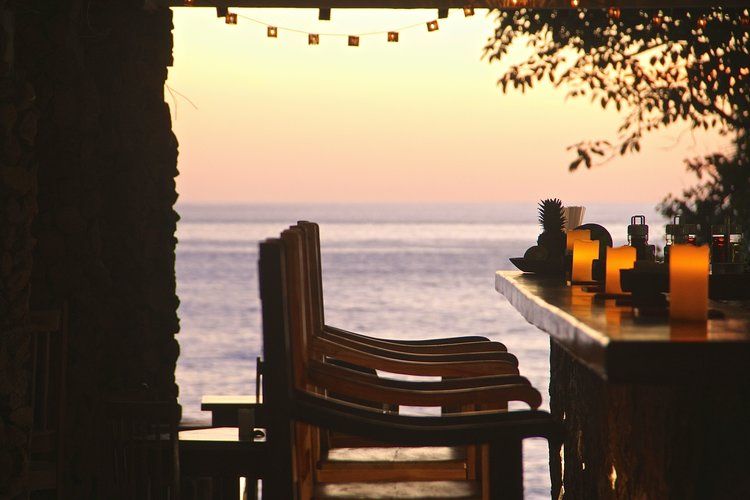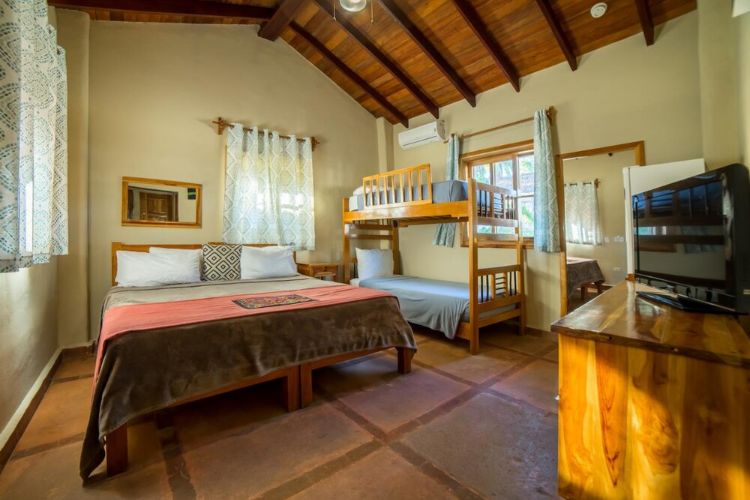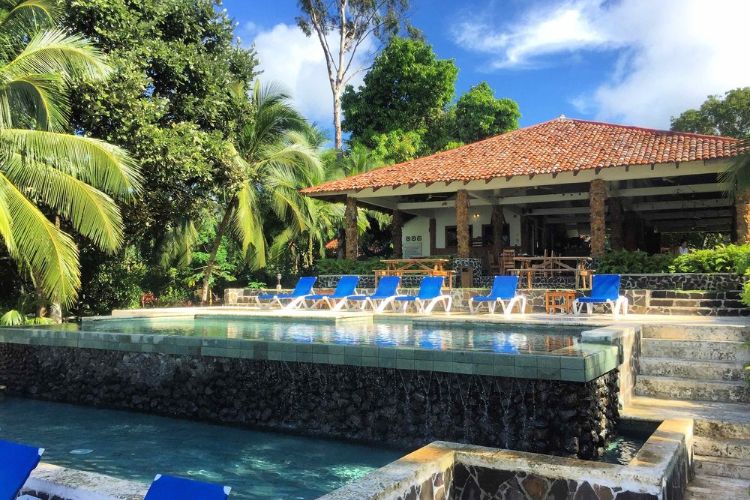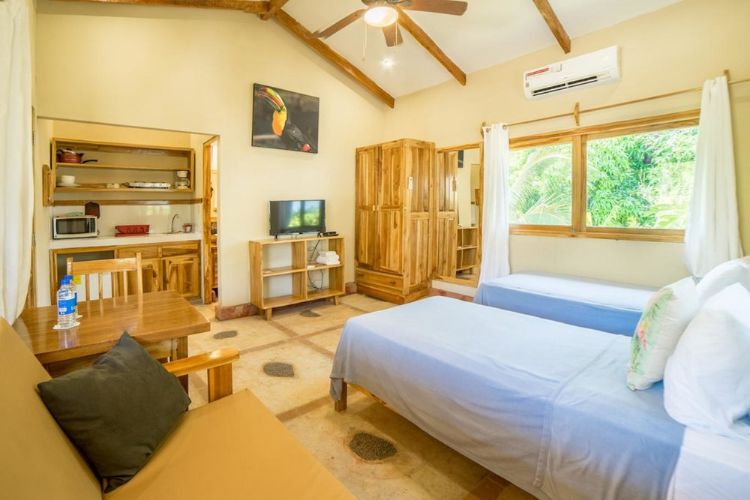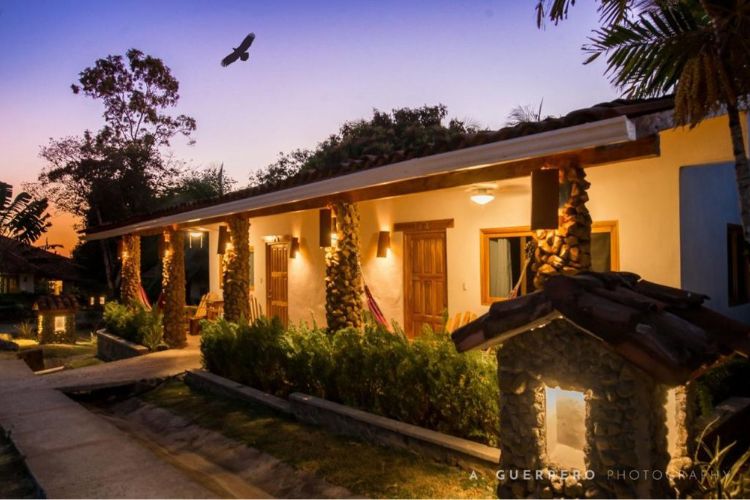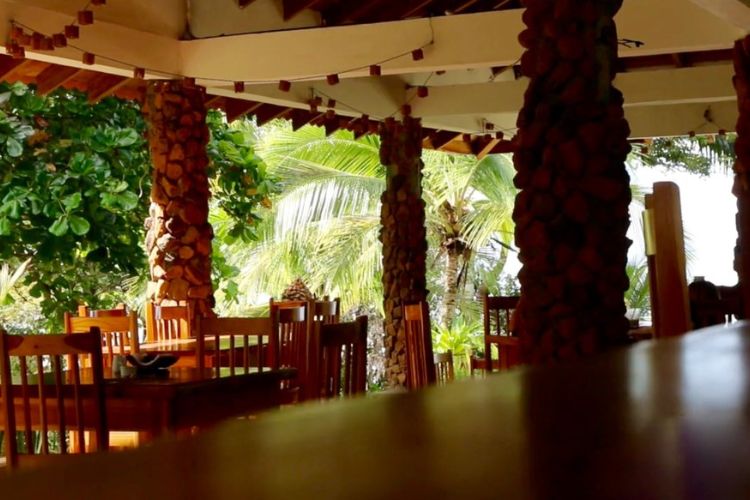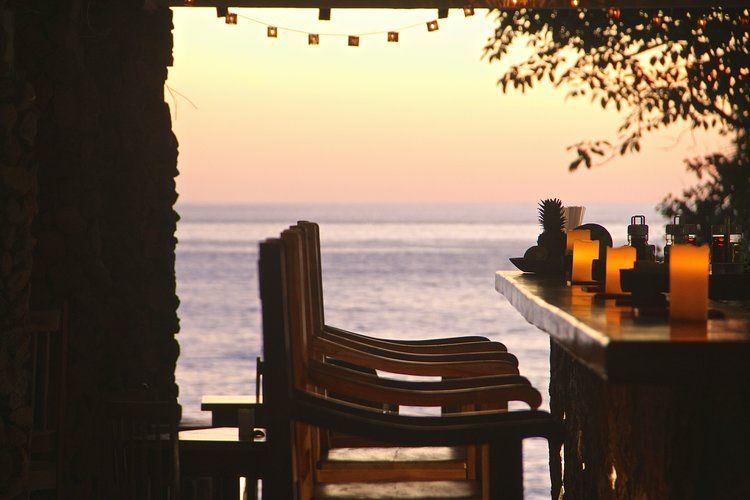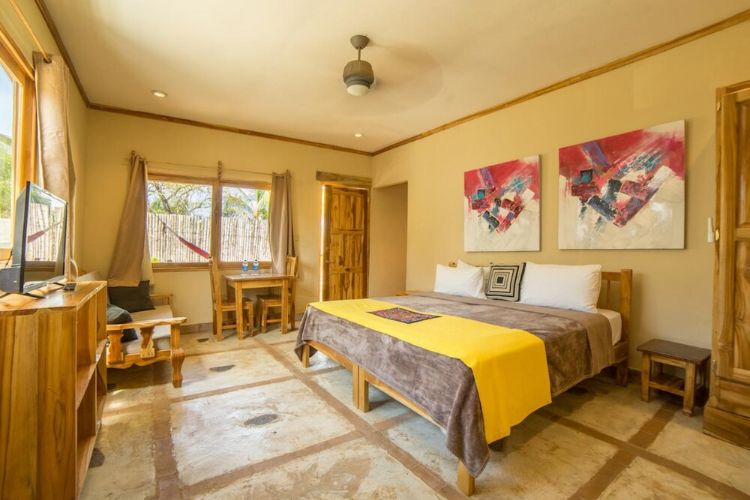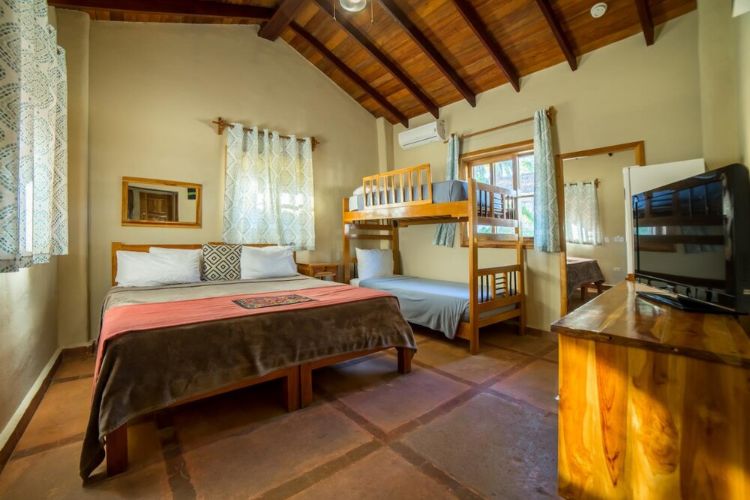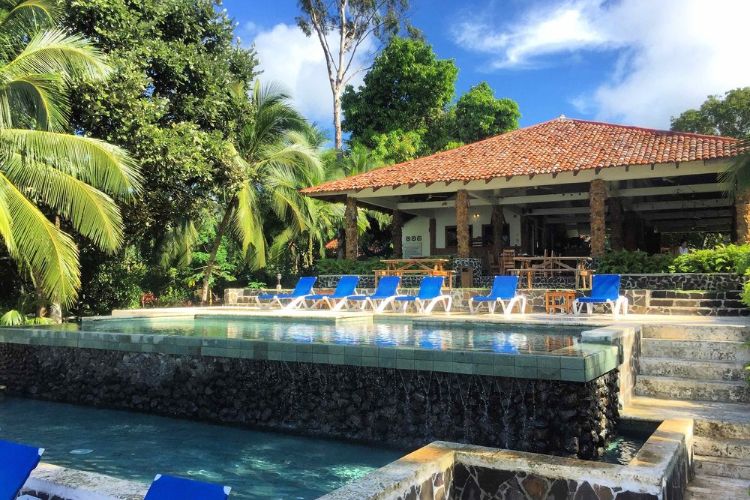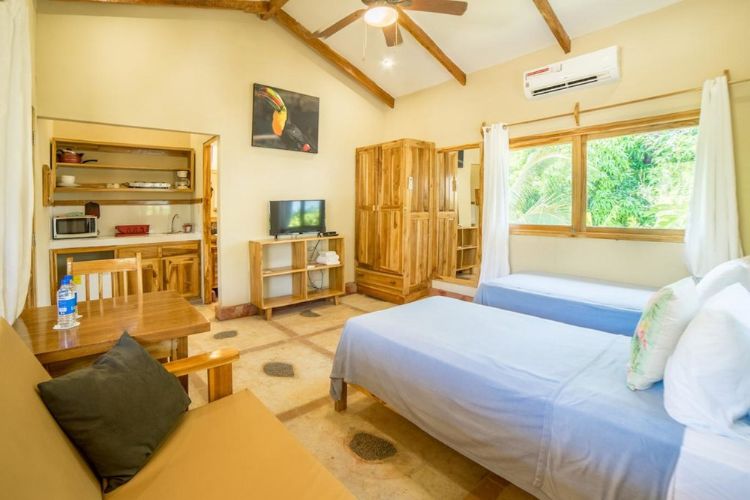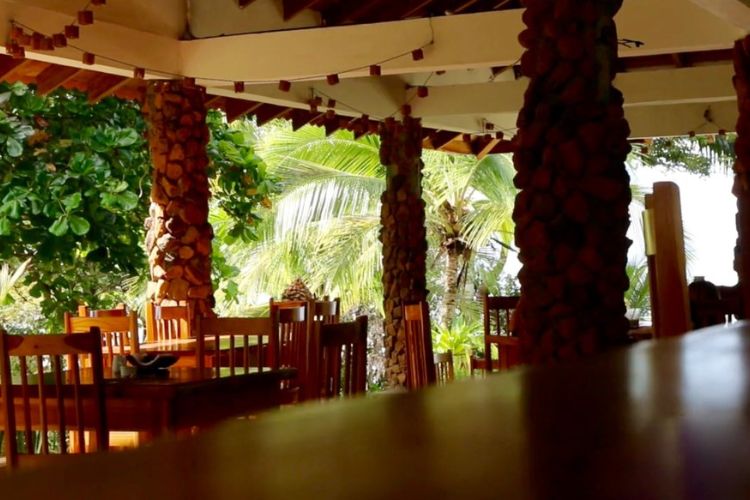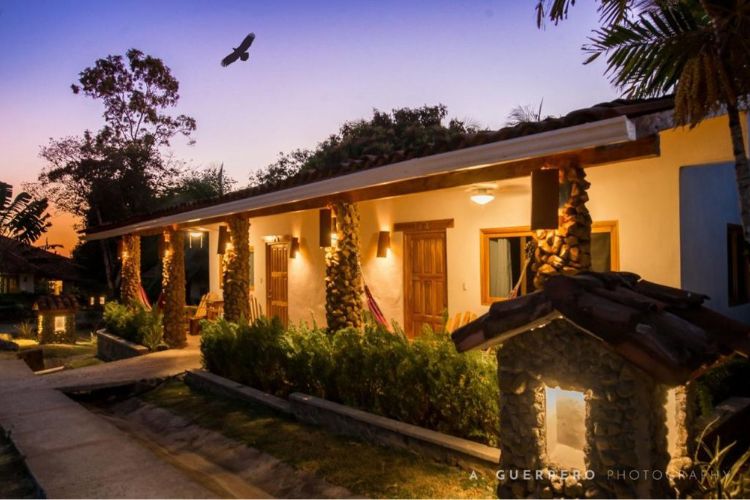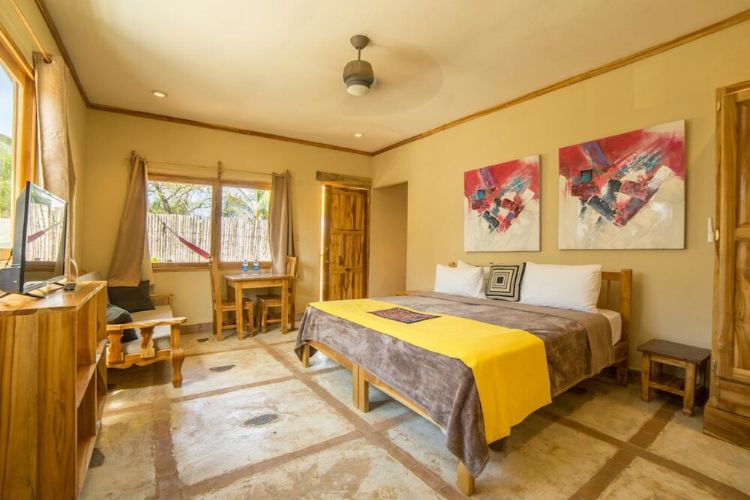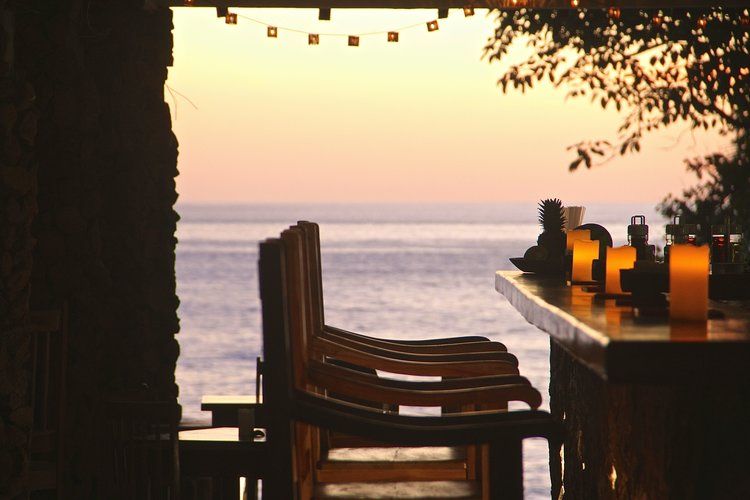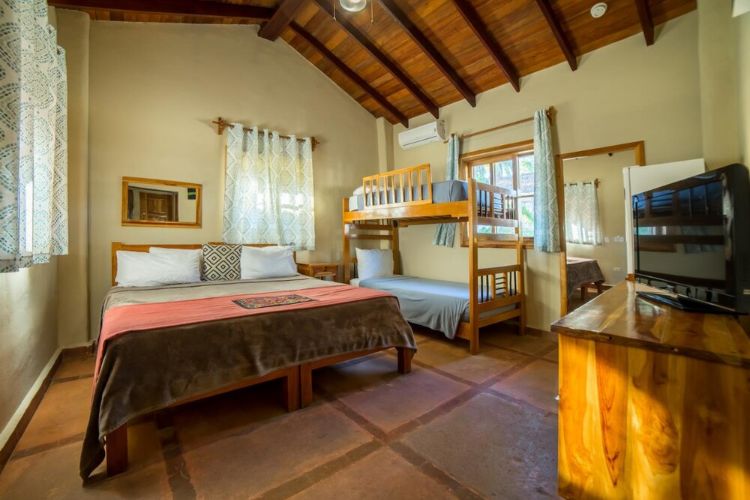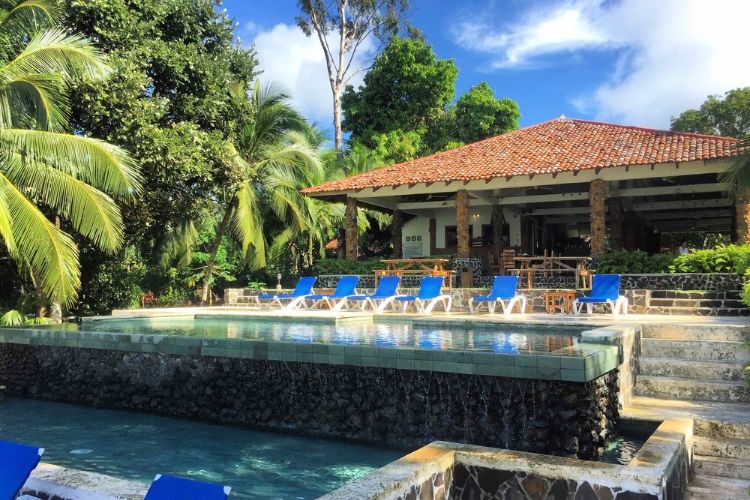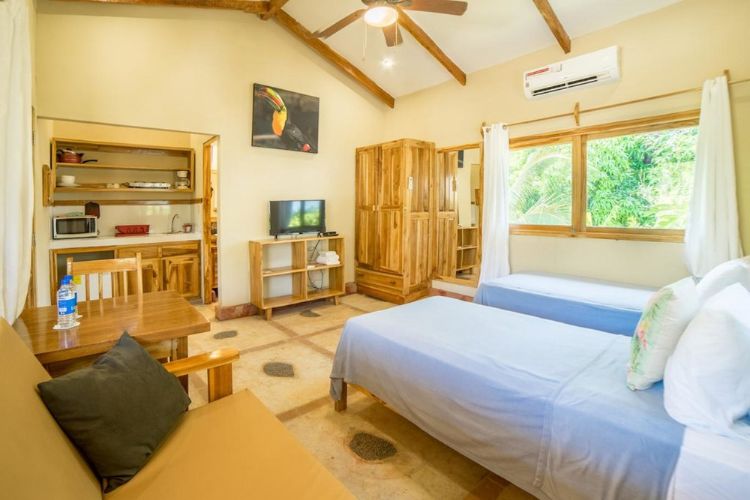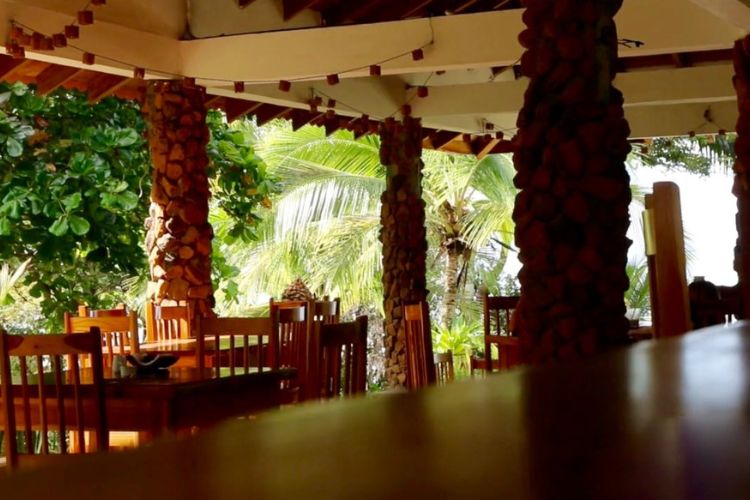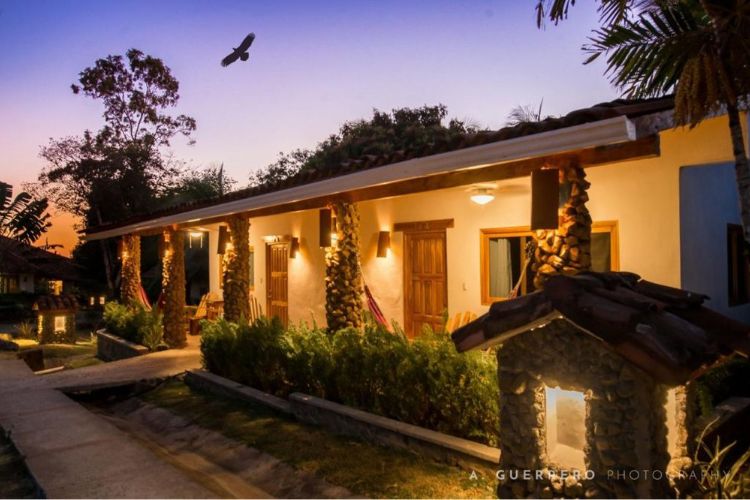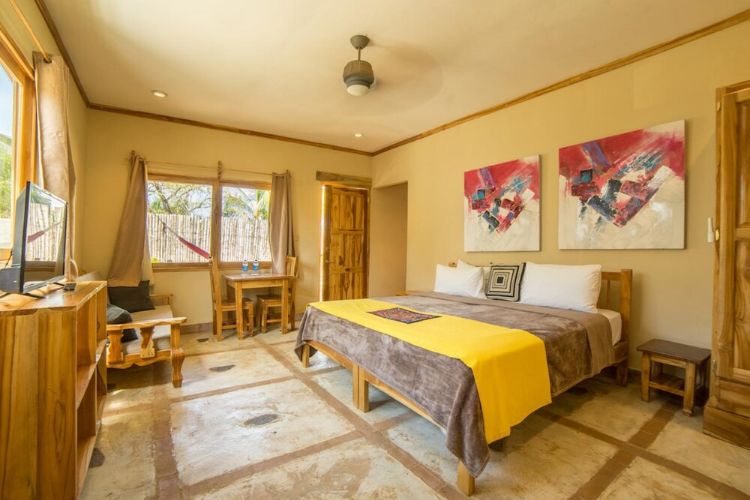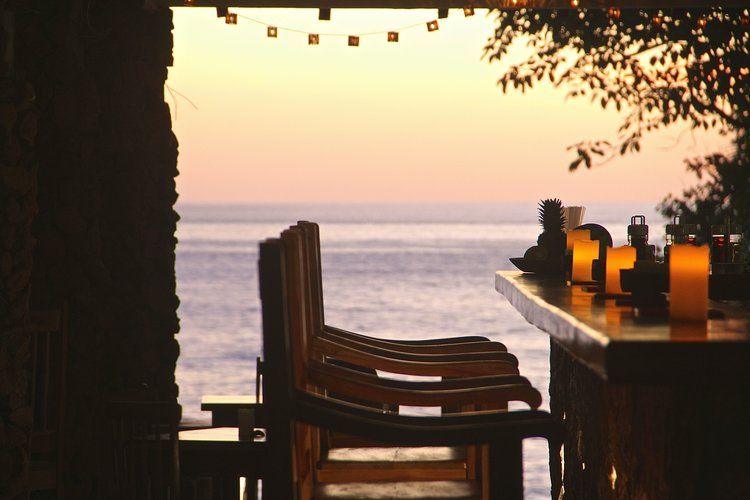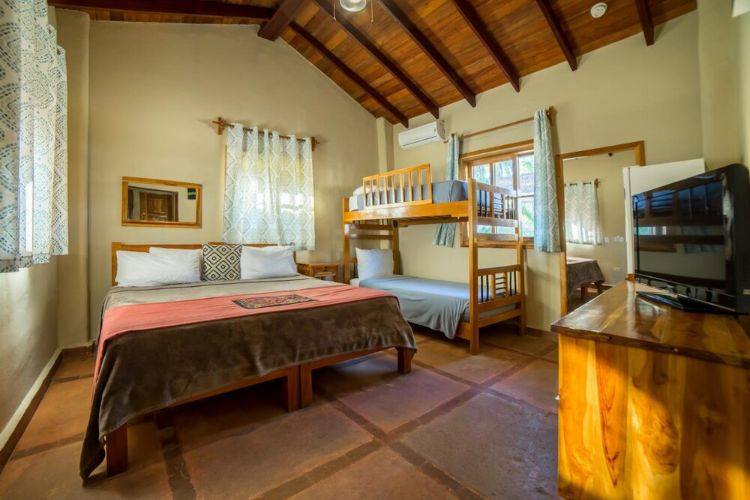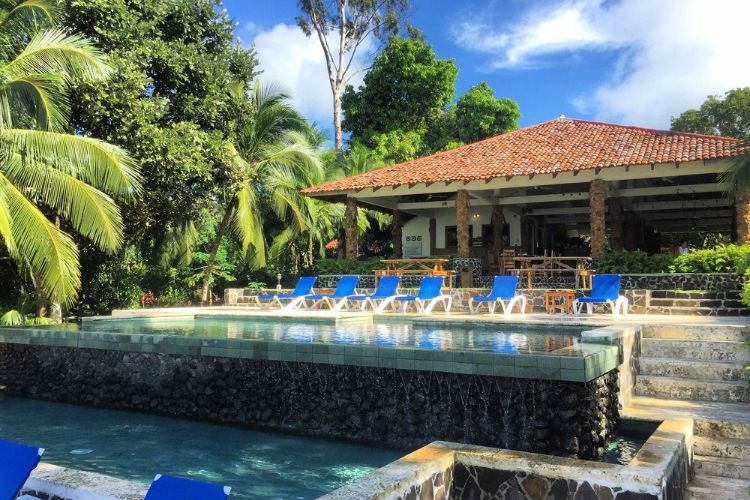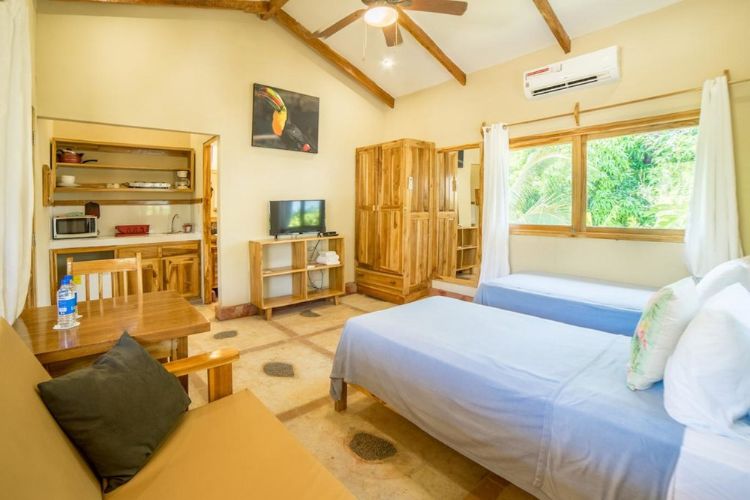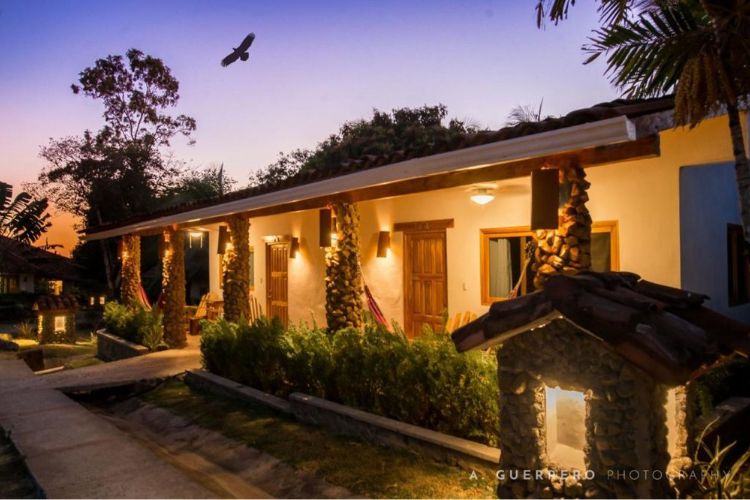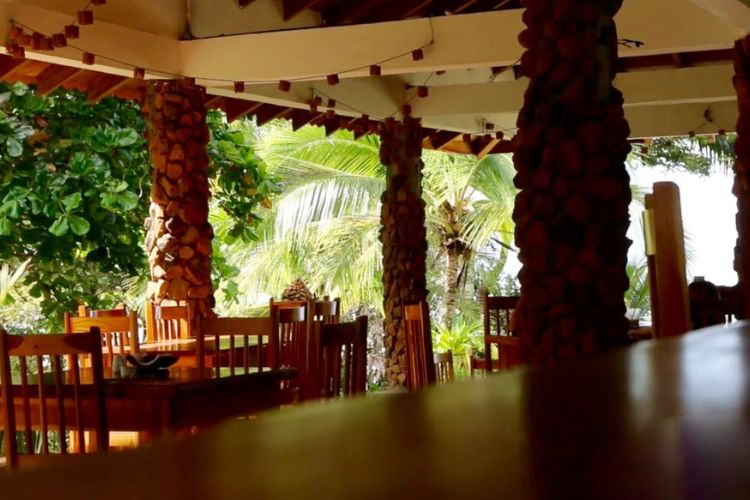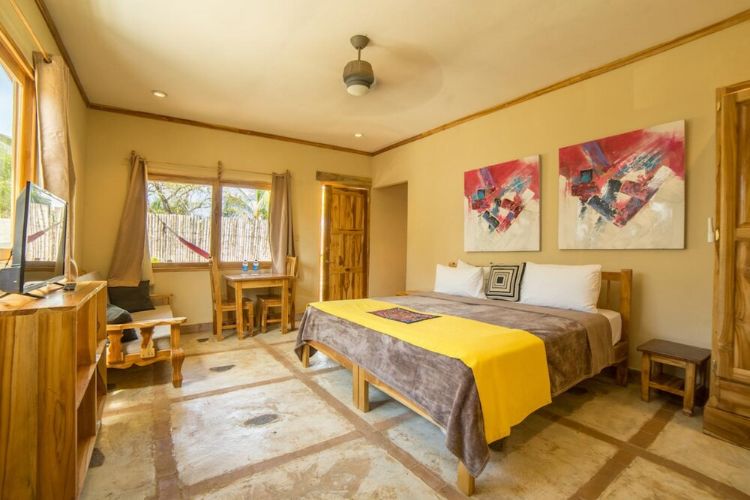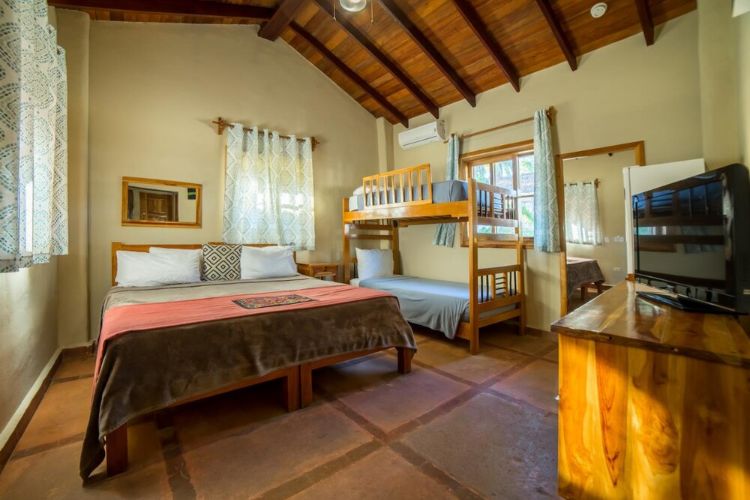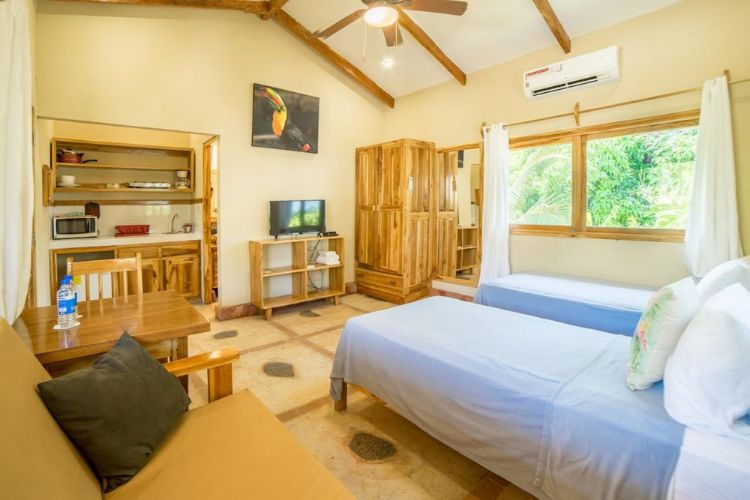 At santa catalina retreats we want to make your experience as natural and comfortable as possible.. we believe you can enjoy quality retreat accommodation without the high prices.
All our rooms have been built using natural sustainable materials, preserving the environment while providing a blissful haven for you to unwind after an amazing day of Yoga + surf.. Our spacious rooms feature memory foam mattresses, plush pillows and 100% cotton linens for a wonderful nights rest.
Each room has A/C and fan for your comfort. Cable TV, safe, fridge, towels, ensuite bathroom with hot water shower along with shampoo, conditioner and body-wash.
Outside on your garden patio you have a hammock, sun-deck chairs and table to enjoy and completely wind down. the ultimate relaxation spot
our accommodation is hosted at the picturesque hotel santa catalina, secluded and nestled into nature, the property backs onto the pacific ocean, giving you your own private beach at hide tide. it also offers the most spectacular view of the world famous surf break "the point" (la punta).
at high tide, you can also take the kayaks and stand up paddle boards out for a paddle to explore the wonderful islands surround santa catalina.
our tranquil location makes it the perfect place to disconnect and take some time out. you can chill on a hammock with a good book, sprawl out on the spacious lawns, lounge by the pool overlooking the ocean or enjoy a sunset drink at the bar.
---
What is Included
Daily yoga, meditation, movement and dharma talk & sharing classes with Jovinna

Hiking, snorkeling, kayaking, skateboarding, surfing, and cycling

Group Transportation to/from Panama City to Santa Catalina

Special SUP Boarding Santa Catalina Island Day Trip

Bonfire

3 healthy and delicious meals per day

Complimentary glass of beer or wine with each evening meal

6 nights at our Surf Point Haven accommodation

Welcome cocktails

A lil' Magic
---