6 Days / 5 Nights Detox & Yoga Retreat in San Jose, Costa Rica
---
Experience Overview
One needs to give their body and mind a much deserved break from the stresses of life, and their digestive system a healthy treat, at Ama Tierra, a special wellness retreat in San Pablo is a 6 Day Detox & Yoga Retreat could be the answer. While staying in a private casita with an outdoor patio, taking a relaxing dip in the infinity pool, walking across their property spread across 8 acres including 3 acres of mountain forest hosting over 100 species of birds and butterflies, guests can immerse themselves in nature truly.
The luxury of amenities extends to the surroundings, in fact, the other way around where the space is designed to incorporate the encapsulating nature into the property in its interiors and meals. With the help of supportive and friendly staff, this detox & yoga retreat in Costa Rica will aid in overall mind and body awareness.
The core of the program includes an initial consultation and daily check-ins with a registered nutritionist, raw & organic fruits and juices, herbal teas and cleansing drinks for whole body cleansing, daily gentle yoga & meditation sessions, sound meditation to balance the chakras. Additionally, the program also includes a relaxing one hour massage at the spa centre, optional enemas, aromatherapy baths using pure organic DoTerra essential oils, unlimited use of the BioMat move toxins through the lymph system, increase circulation and soothe nerves, joints and muscles, skin brushing and your stay. Airport transfers are not inclusive, it can be availed at a separate cost.
Keeping in mind the uniqueness of every individual, their lifestyles and digestive systems, this program is tailored to unique needs based on specific problem areas. Guests with various dietary requirements and illnesses are paid attention to by the staff in nurturing and supportive manner. They understand that some guests may do well with juice cleanses, while others may need more focus on liver cleansing or other ailments.
Optional activities and therapies include local sight seeing, clay wraps & exfoliation, massage and wellness services, counseling sessions with licensed therapists.
Amaze your body with some of the best of everything - view, food and nature.
---
Experience Highlights
5 Nights Accommodation with private bath
3 Meals per day made with local and organic foods
Daily yoga & meditation class
A relaxing one-hour full body massage by AmaTierra Spa & Wellness professional
Full-Day Tour: Carara National Park & the Pacific Beach including transportation
Roundtrip airport transfers
One 30 Minute session on our amethyst BioMat
---
---
---
Amenities
---
About the center
Ama Tierra Yoga & Wellness Retreat San Pablo, Central Valley, Costa Rica
Wondering how to plan the next yoga & wellness retreat or a vacation to have a holistic experience with beautiful views, serenity and develop a deep connection with nature? San Pablo might be the answer. Ama Tierra Yoga & Wellness Retreat in San Pablo, nestled in the Costa Rican mountains and spread over 8 acres of jungle forest, it provides the ultimate solution for yoga, wellness, meditation needs and helps guests switch off from their daily routines. Located less than one hour from San Jose, with a drive through the tranquil Central American mountainside and a one hour drive north of Central Pacific beaches. With its elevation at 2000 feet, it has pleasant weather all year round making it ideal for vacations and retreats to ensure you relax.
Ama Tierra prides in its versatility, this eco lodge let's guests choose from various packages ranging from basic packages of bed-and-breakfast to all-inclusive programs. Allowing guests to have an opportunity to interact with the friendly locals and glimpse into the culture of San Pablo whilst enjoying the abundance of natural beauty. Out of the 8 acres, the property boasts 3 acres of mountain forest hosting over 100 varieties of birds and butterflies which one can enjoy while taking walks and hear the sounds of nature.
Ama Tierra is the perfect place to zone out and focus on your inner peace.
---
Accommodation Overview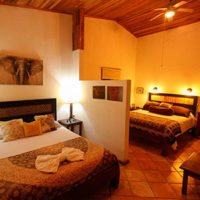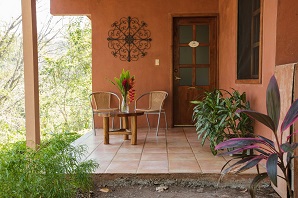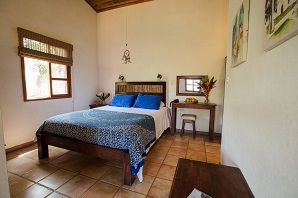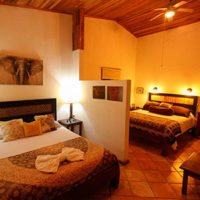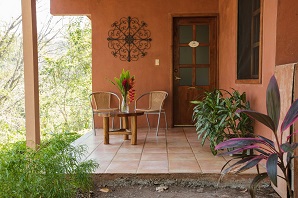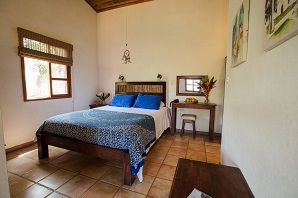 In this home away from home, you'll live in a private casita reflecting the surrounding forest in its interiors fitted with luxurious amenities. After a day of hiking to the stream or a visit to the nearby beaches, parks and coffee plantations, you can relax on your personal patio outside the casita with an organic wine or Costa Rican beer (which are the only alcoholic beverages available on the property). You can also enjoy the infinity edge pool after a day of detox and meditation, or take a walk through their organic greenhouse.
This is a non-smoking property.
---
Food Overview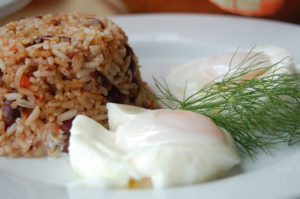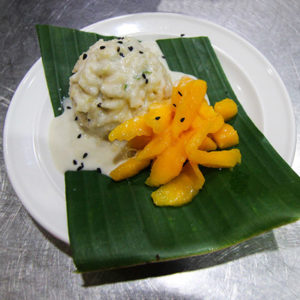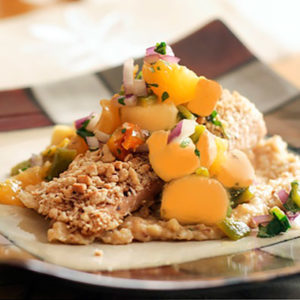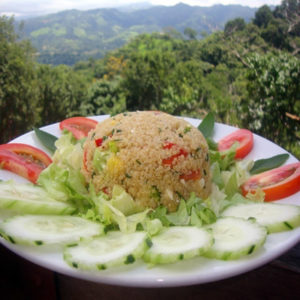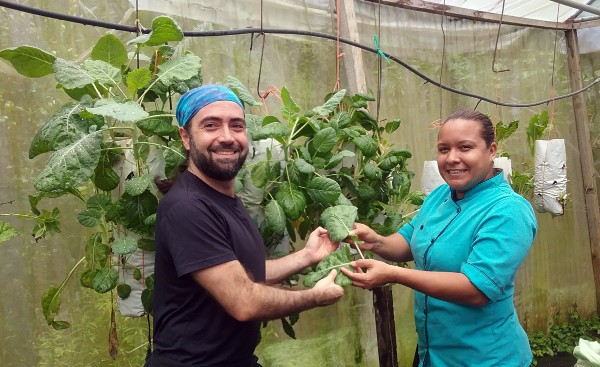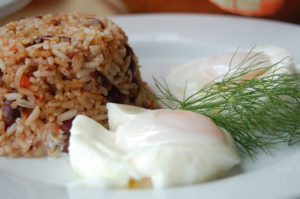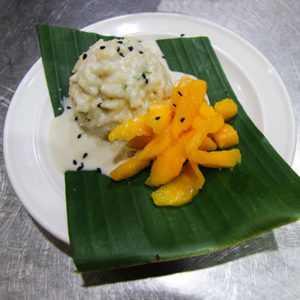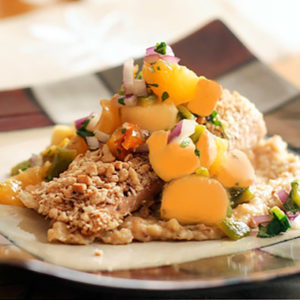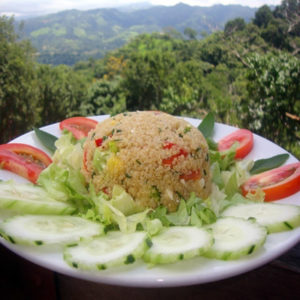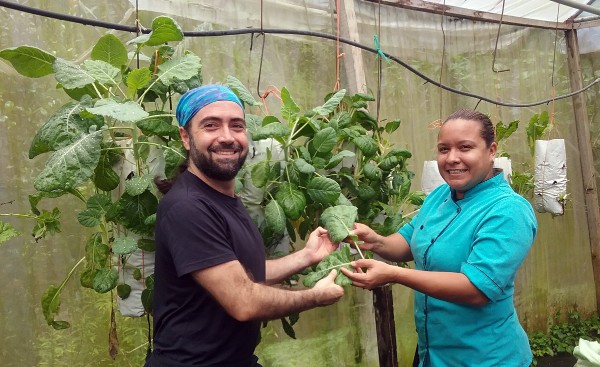 Ama Tierra's attention and love for freshness and health, makes their meals soulful and pamper the guests' taste buds while helping maintain a balanced and healthy diet. The co-founder and herbalist Jill Ruttenberg also provides personal consultation for nutritional needs for an active lifestyle and for those in need for treating specific illnesses. They truly live the phrase, from farm to table with most ingredients being locally or homegrown with the variety ranging from fresh vegetables, fruits to locally sourced fish, hormone free chickens and eggs from their chickens.
Breakfasts can vary from scrumptious full meals with fresh fruits, farm fresh eggs, organic coffees & teas, whole grain bread to leaner options like goji berries, oatmeal, flax seeds and more. Lunches & dinners include a wide platter of vegetarian and non-vegetarian options in fish, chicken, fresh spinach, brown rice and more. Their desserts are usually gluten-free, homemade, and divinely light. They can also work with vegan or gluten-free diets
---
What is Included
5 Nights accommodation
Initial Private Consultation & Daily Check-in with Registered Herbalist/Nutritionist
Fresh Organic Raw Foods & Juices, Herbal Teas and Cleansing Drinks for Whole Body Cleansing
Daily Gentle Yoga and Meditation Classes
Sound Meditation Session to Balance the Chakras
1 Hour Full Body Massage by AmaTierra Spa & Wellness Professional
Aromatherapy Baths using Pure Organic DoTerra Essential Oils
Skin Brushing
Unlimited Use of the BioMat to move toxins through the lymph system
---
What is not Included
Pickup and Drop
Tickets & Visas
Personal Expenses
---
Cancellation Policy
If you must Cancel your reservation, please do so at least 30 days before the date of your arrival. Otherwise, you will be charged 50% of your total for a cancellation 15 – 30 days before reservation date, and 100% of your total if your reservation is cancelled 14 days or less before the reservation date. In case of cancellation 31 days or more before date of arrival, there will be a $25.00 per room per night cancellation fee.
---