300 Hrs Non Dogmatic Yoga Teacher Training Ko Phangan, Thailand
---
Experience Overview
300 hrs yoga alliance certified Yoga Teacher Training course is conducted by Samma Karuna Yoga School Koh Phangan, Thailand. The yoga campus is spread over 7000 sqm right next to the beach in Koh Phangan which is also know as the largest yoga hub in south east asia and the most beautiful island in Thailand. This 300 hrs ytt is a 36 Days yoga training course where yogis get to learn Asana Practice & Theory in Hatha yoga , Vinyasa yoga, Yin Yoga, Vipassana/Anapana Meditation, Active Meditations, OSHO Active Meditation Practice, Classic Pranayama & Breathwork for Healing and much more.
---
Experience Highlights
42 Days Accommodation
Certified Yoga Alliance Diploma
Daily vegan buffet (brunch)
Lifetime Yoga Membership for graduates to access yoga classes and daily activities
---
---
---
Schedule
Weeks 1 to 4
07.15 to 08.15: Pranayama, mudra, and meditation
08.30 to 10.30: Asana practice
11.00 to 12.30: Lunch break
12.30 to 13.30: Meditation/Yoga theory
13.40 to 14.40: Yoga philosophy/Anatomy
14.40 to 16.00 Tea break
16.00 to 17.30: Asana practice
18.00 to 19.00: Art of teaching/adjustment & alignment
Sundays are the days off.

Weeks 5 and 6
07.15 to 08.15: Active or still Meditation Practice
08.30 to 10.30: Asana practice
11.00 to 12.30: Lunch break
12.30 to 14.30: Teaching or assisting in asanas practice
14.40 to 16.00 Tea break
16.00 to 17.30: Asana practice
18.00 to 19.00: Awakening class
---
Amenities
---
About the center
Samma Karuna Yoga, detox & Healing School Koh Phangan, Thailand
Nestled in palm trees, the beach and the jungle landscape, Samma Karuna Yoga & Healing School Koh Phangan, Thailand is an international school for awakening and healing. Their ideology to learn to live a more fulfilled, enriched & happier life based on principles of self-development, acceptance and celebration creates a mindfulness community. Their endeavour is to enable every individual develop their own plan to discover oneself and lead a happier life through the multiple options of yoga retreats & detox retreats to choose from.
The property spread across 7000 square meters in the beautiful Koh Phangan serenity designed for self-development, healing and celebration hosts a vegan restaurant, beach area for relaxation with bonfire, art & expression areas, various chill out areas, garden areas and sauna & massage shop along with event halls. One can truly create a harmonic treat for their mind, body and soul with a unique & holistic experience with the ayurvedic detox programs including juice cleanse while enjoying the scenic tranquility of Thailand.
The nearest airport is Koh Samui International Airport, with a short ferry to Koh Phangan Island. Samma Karuna is only 4 km north of the popular Tong Sala Pier.
---
Accommodation Overview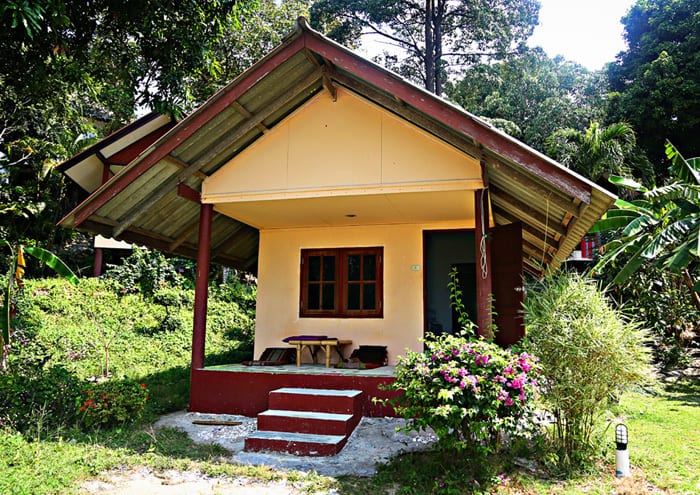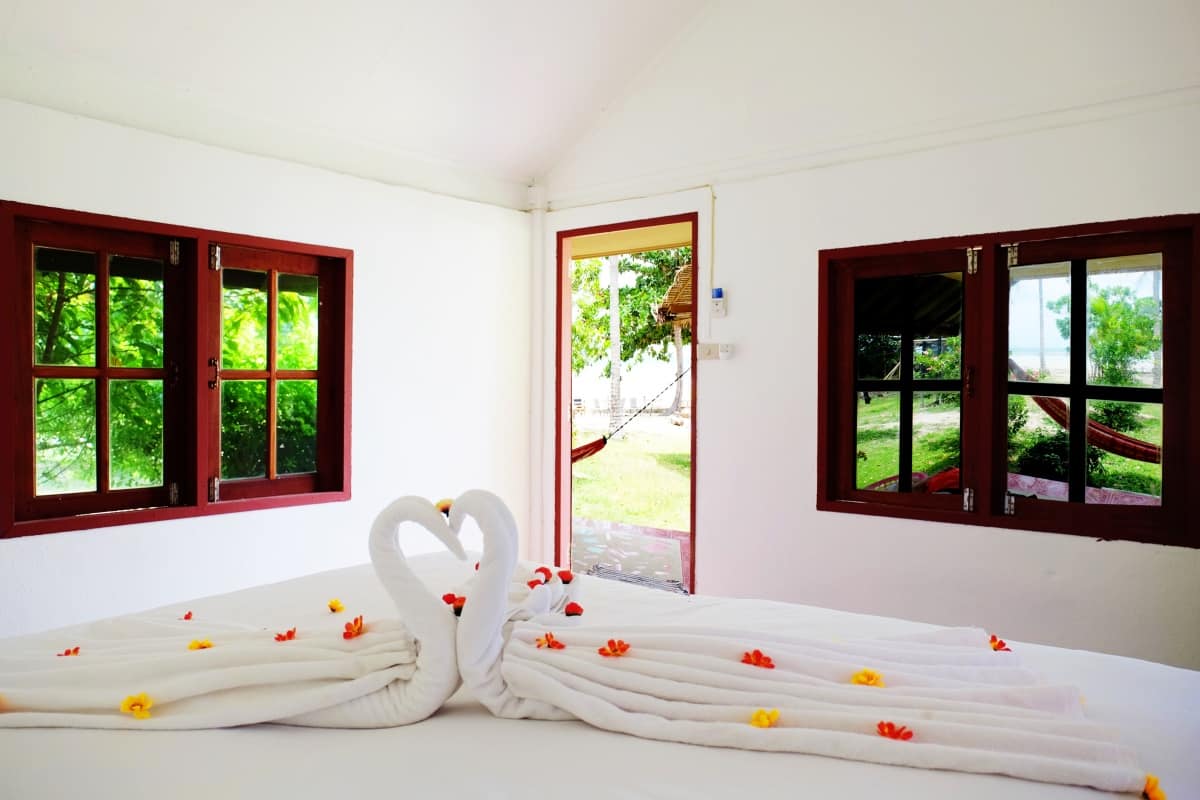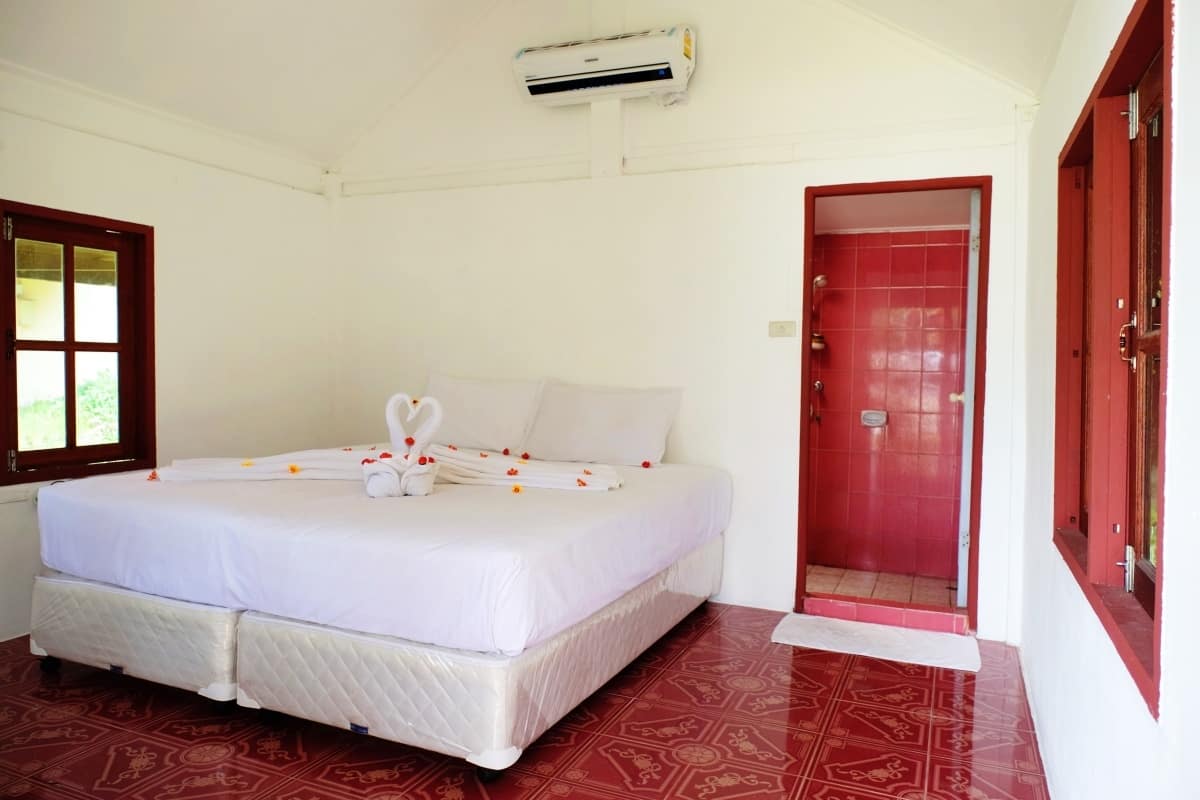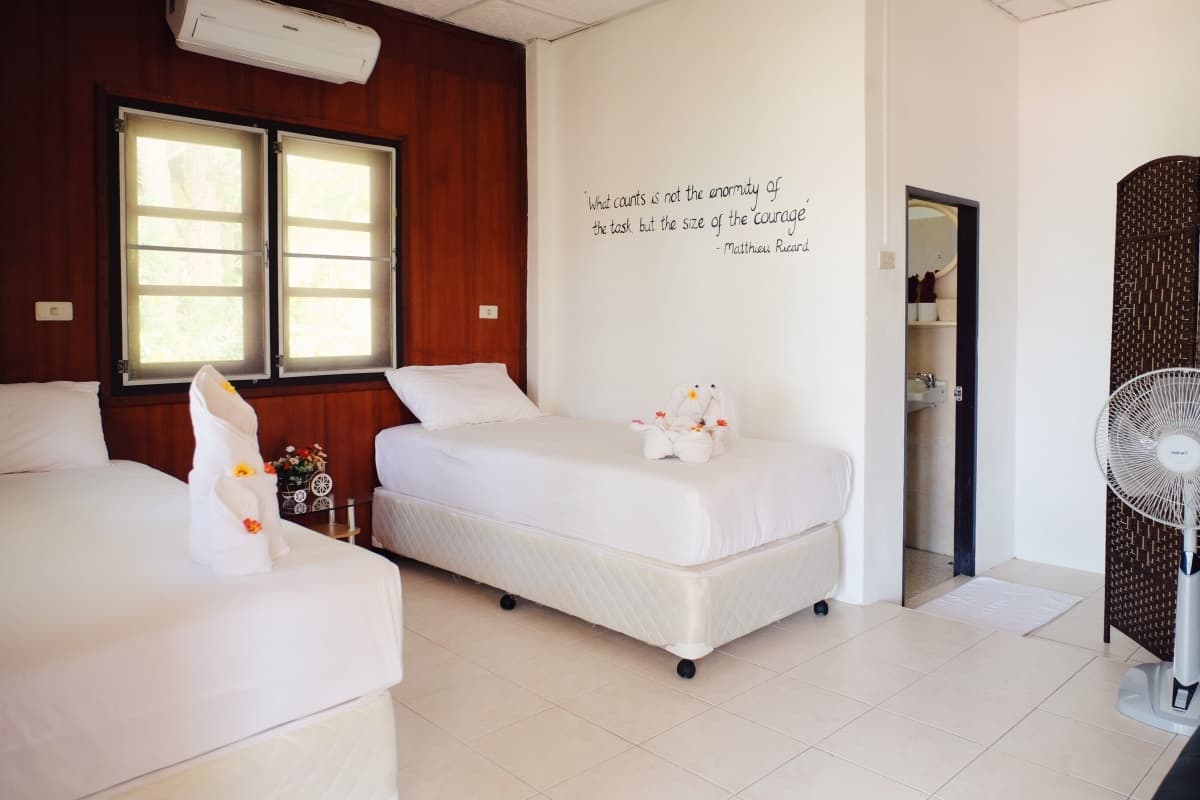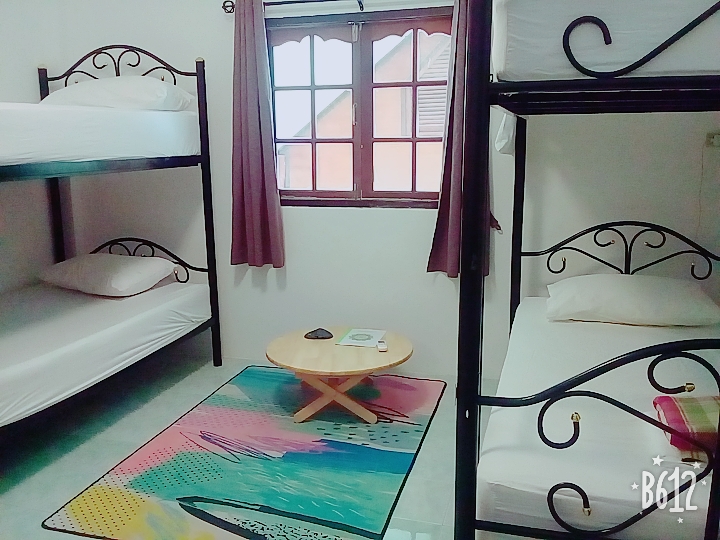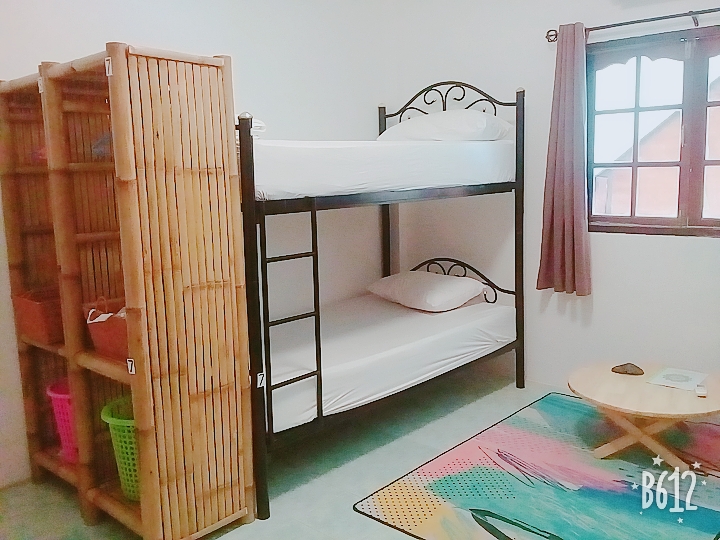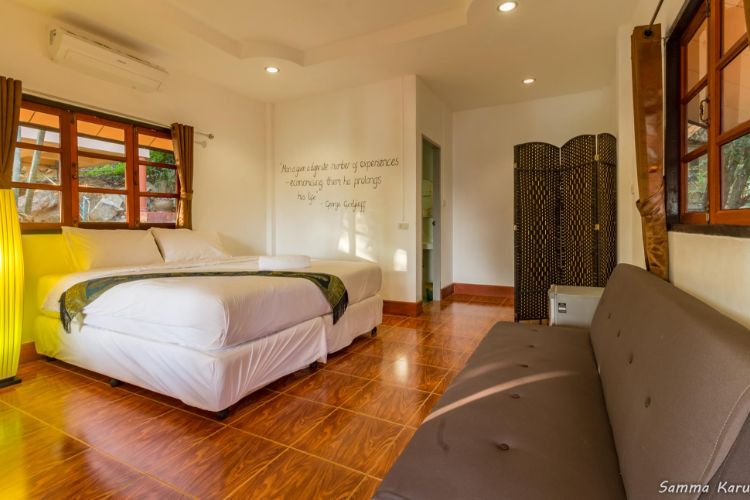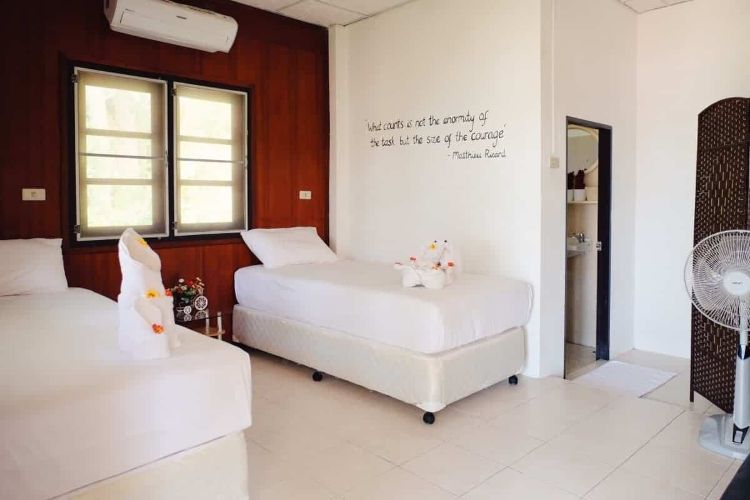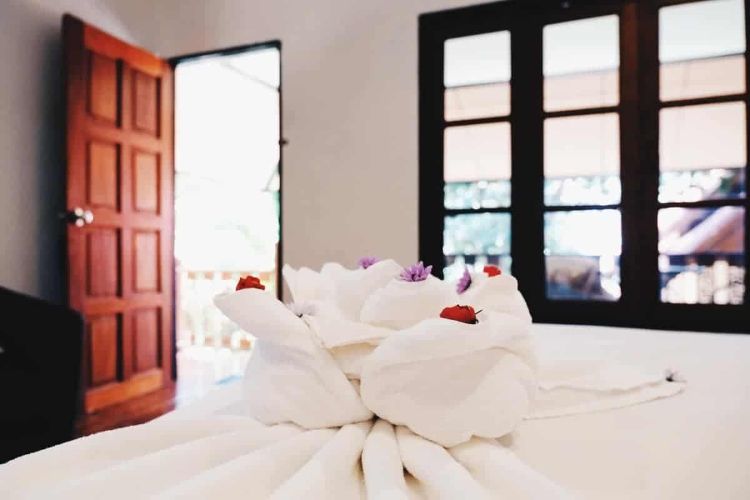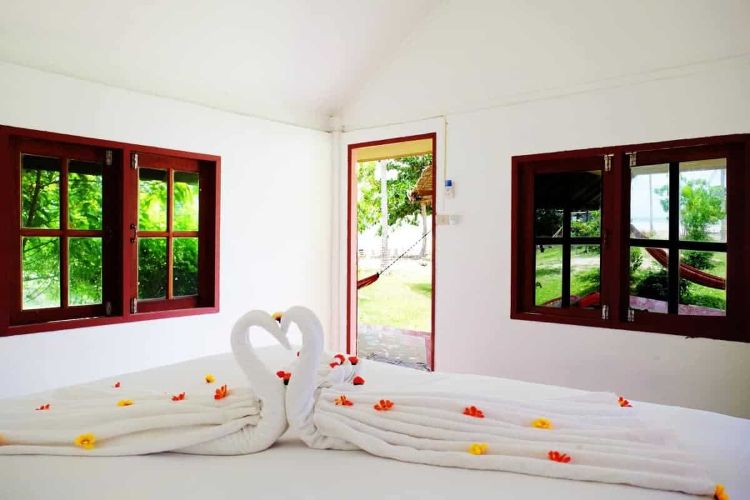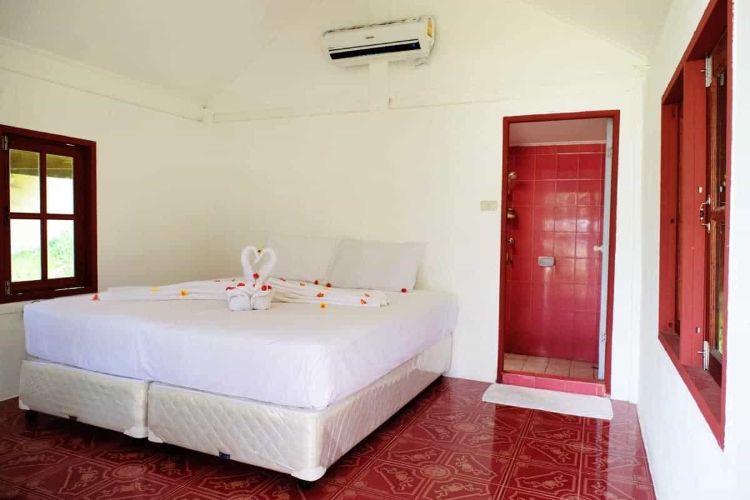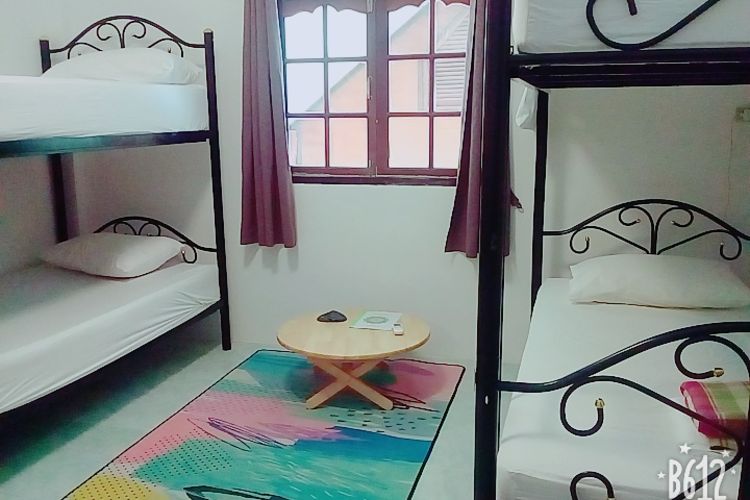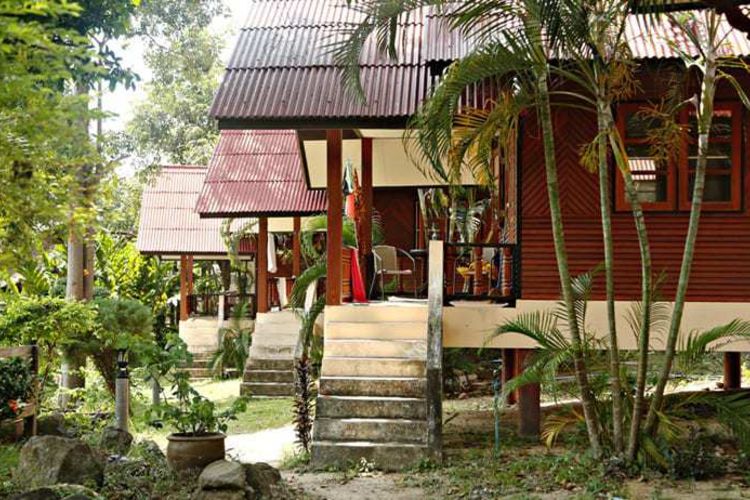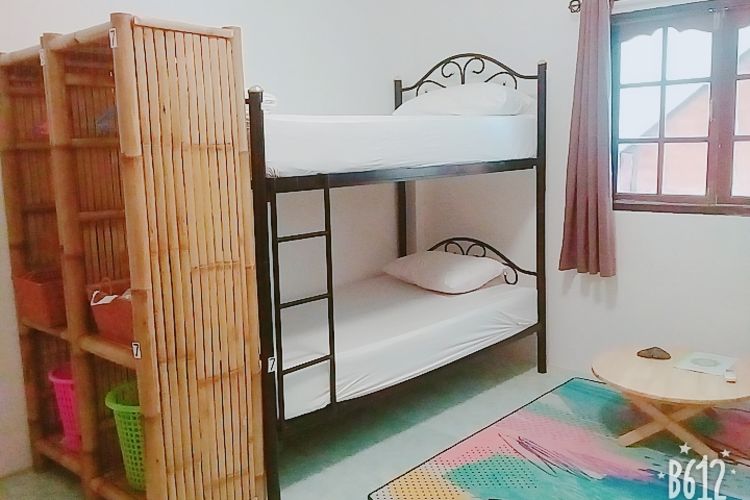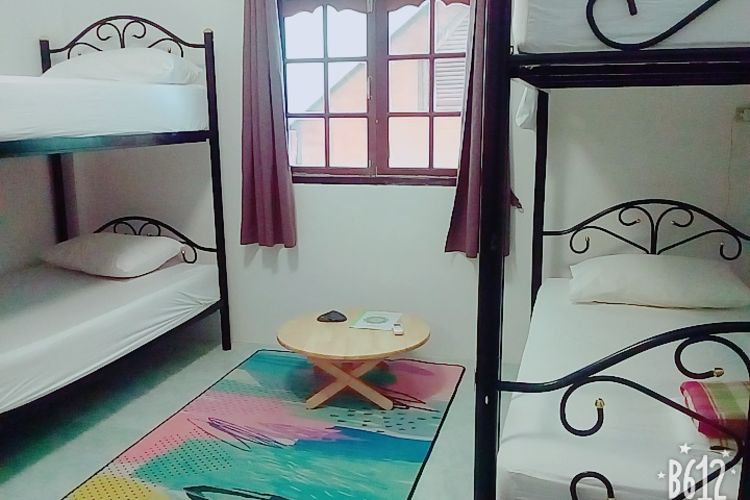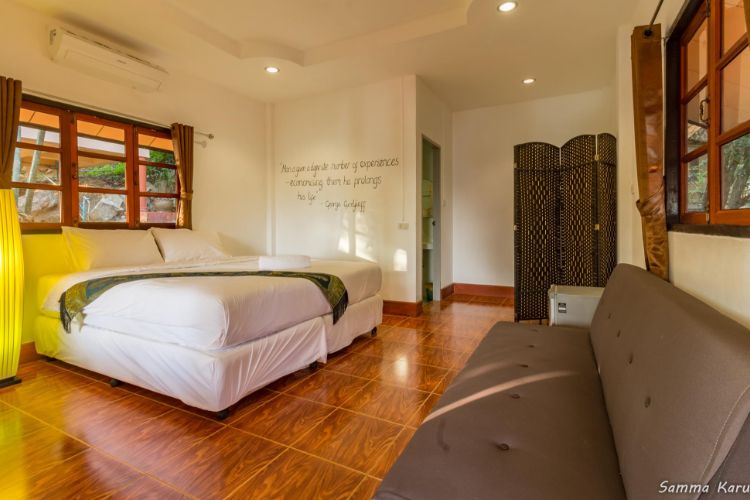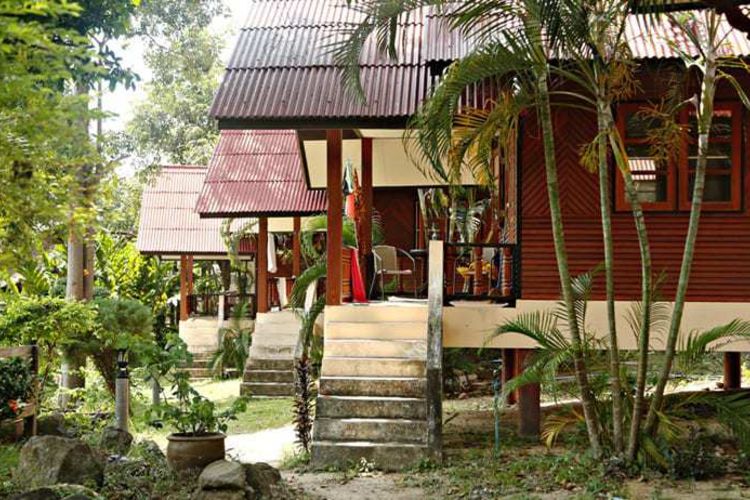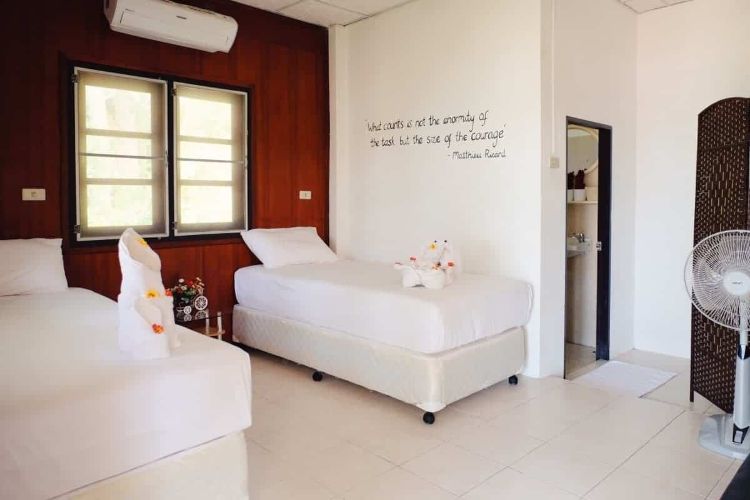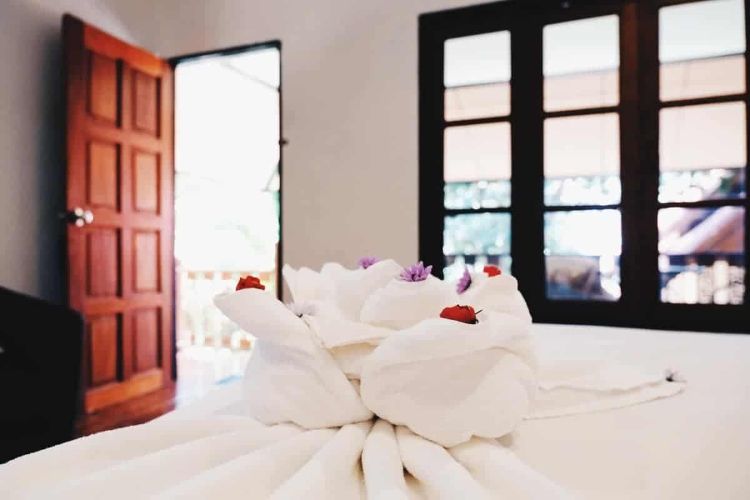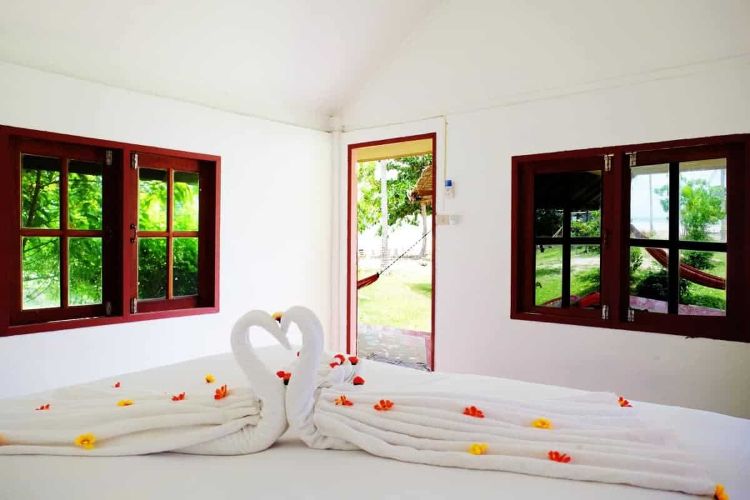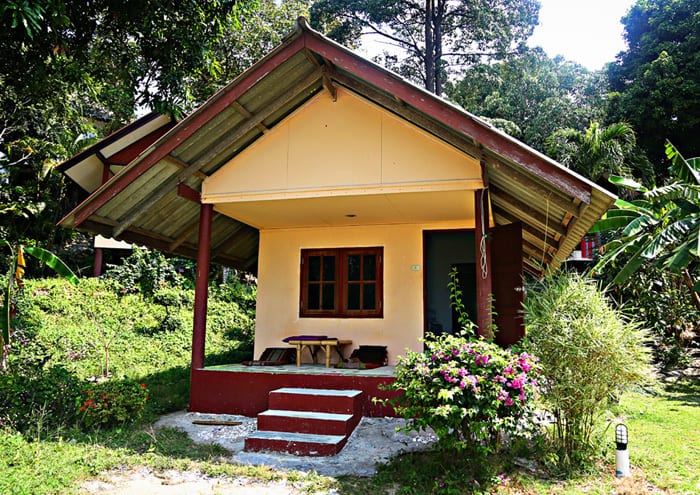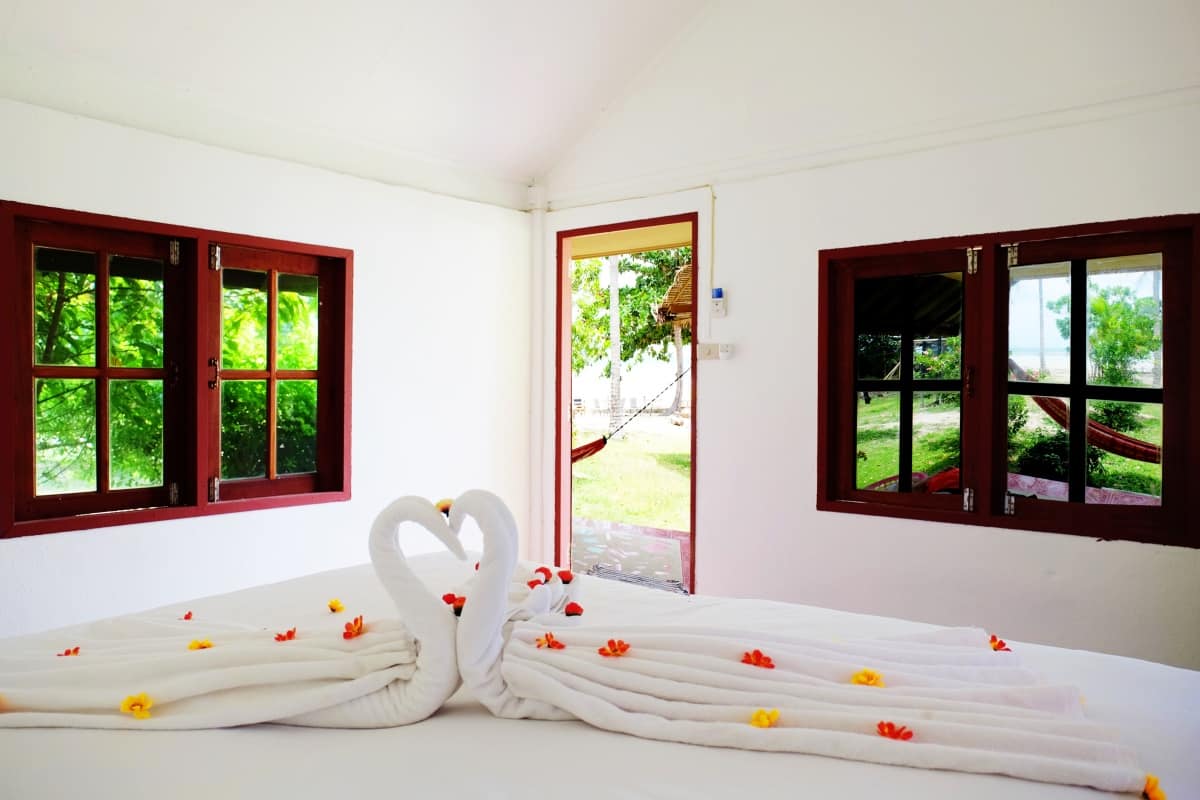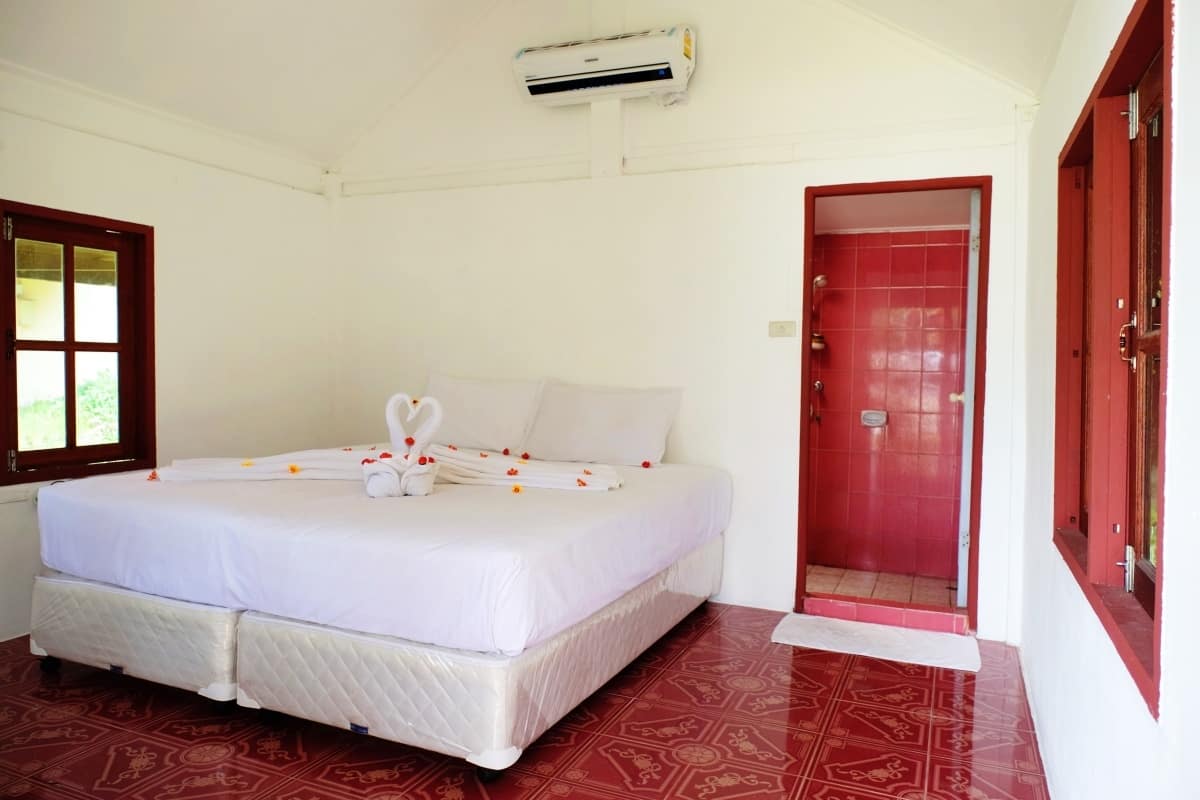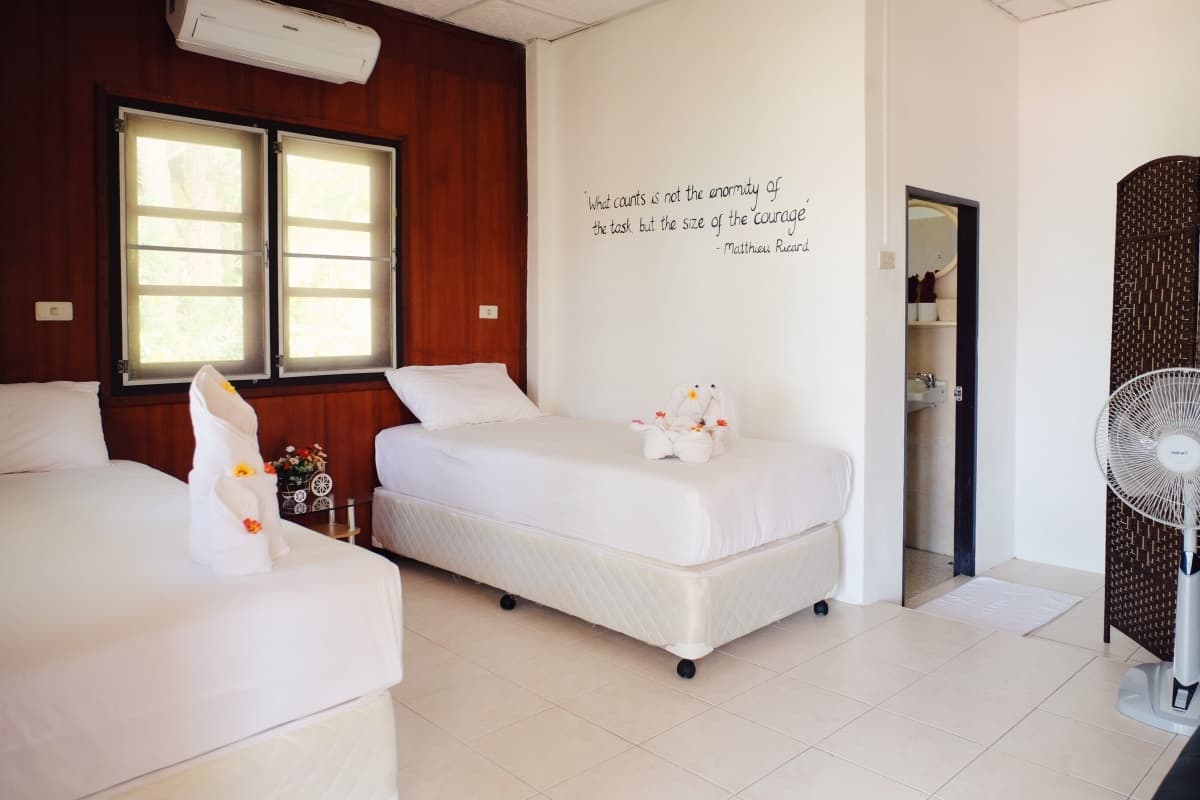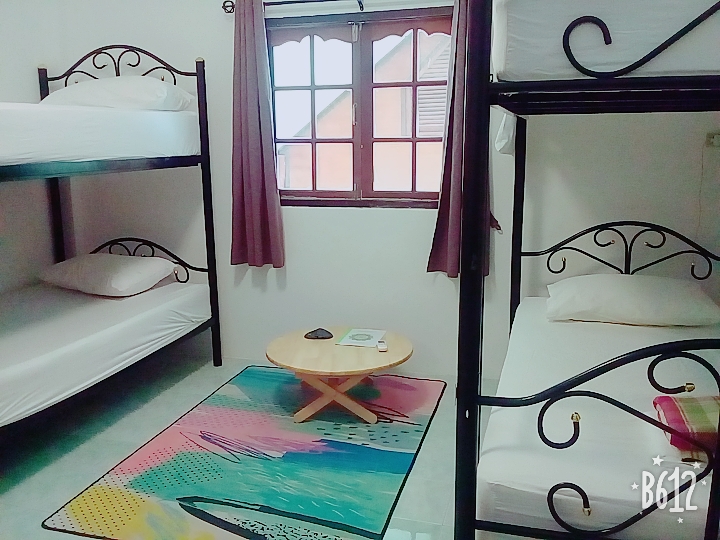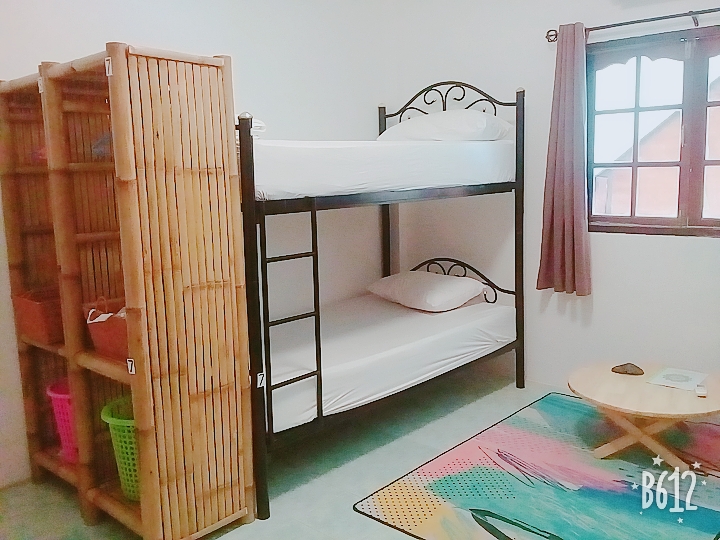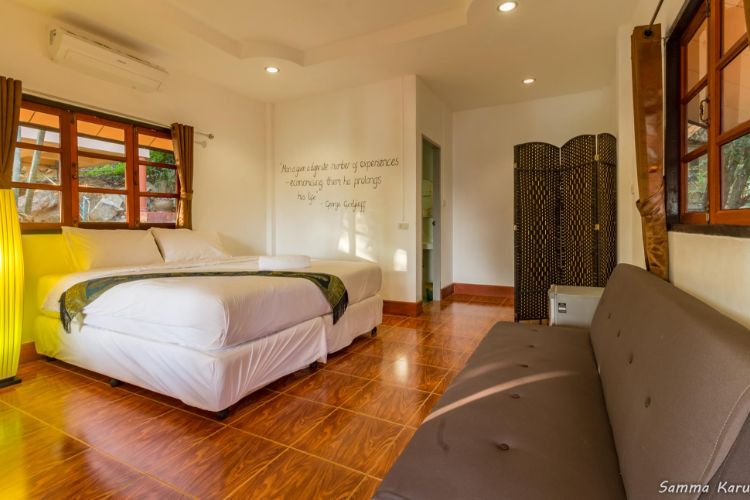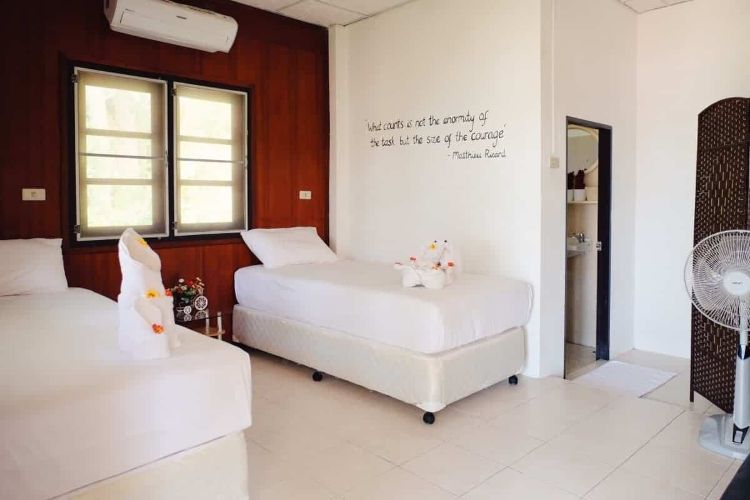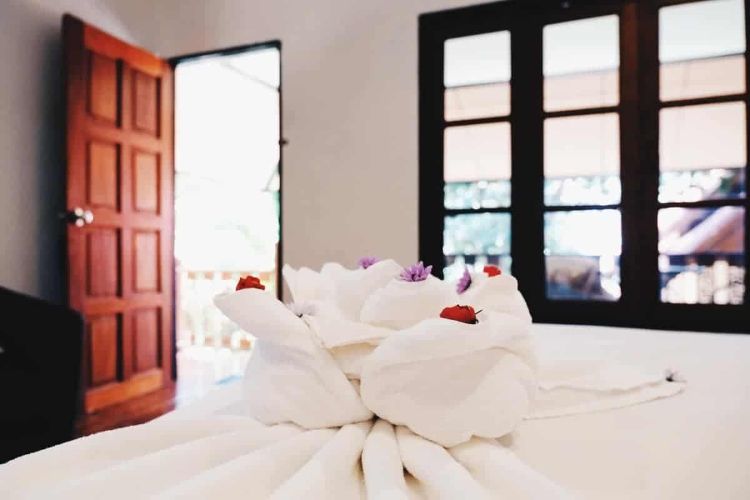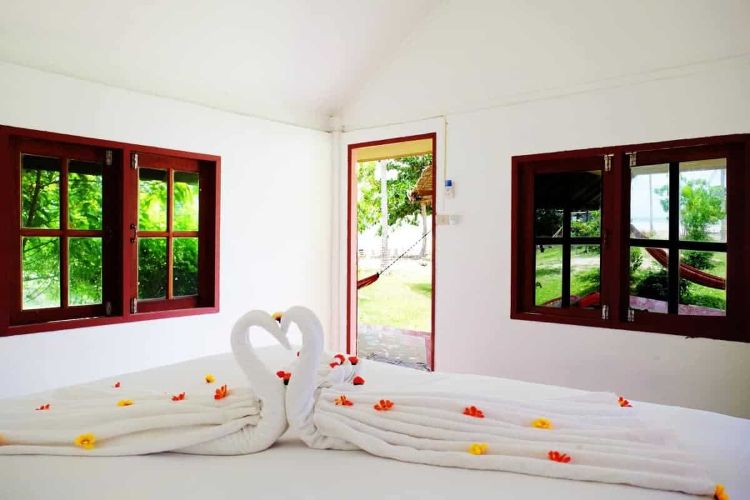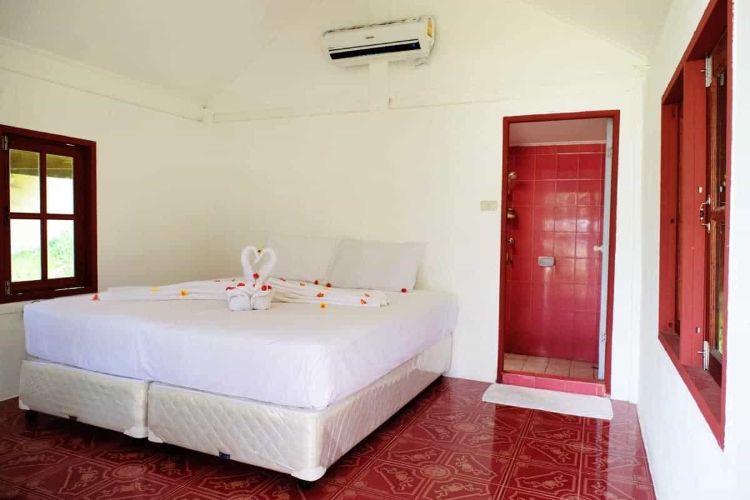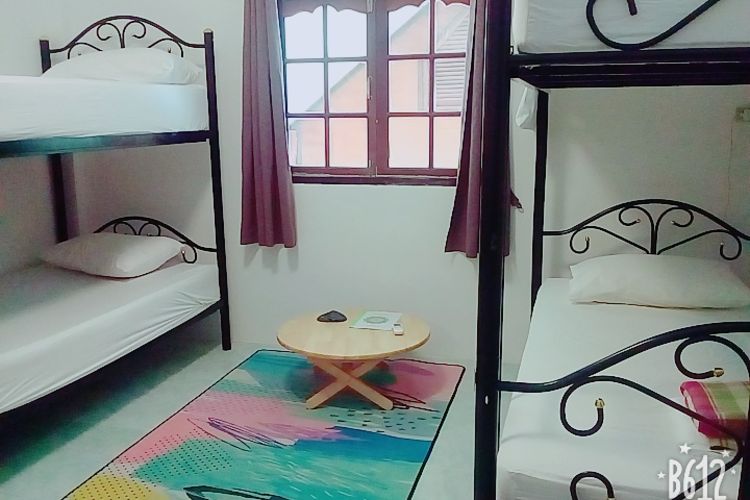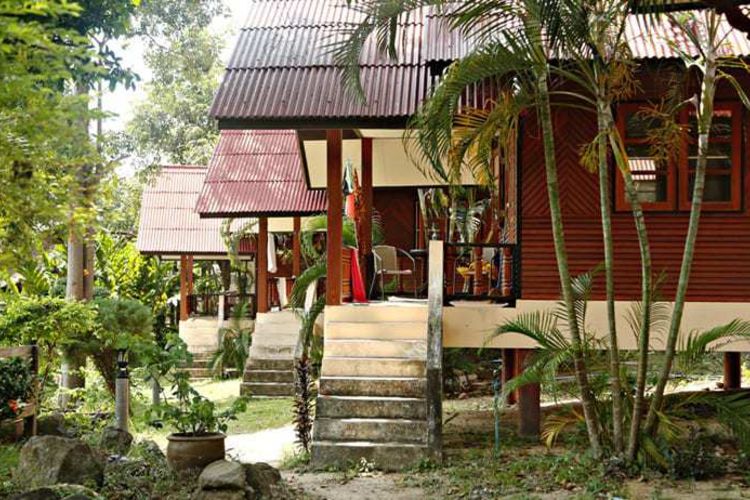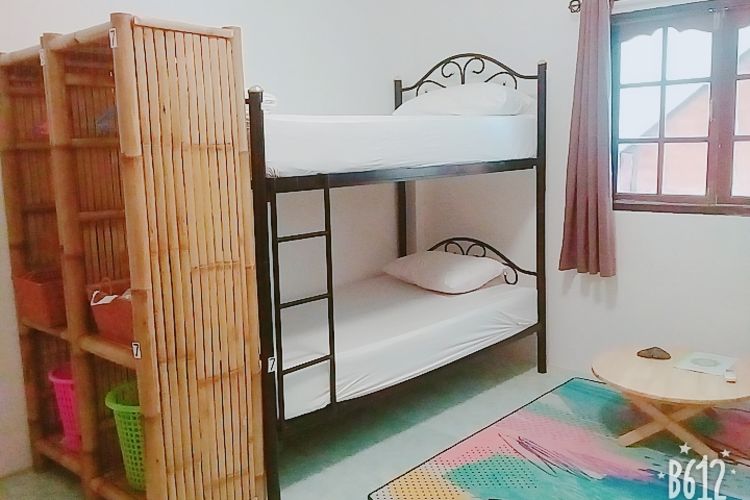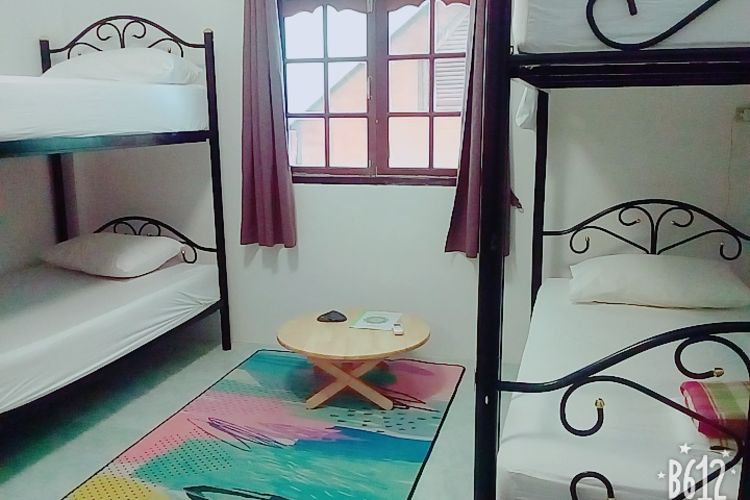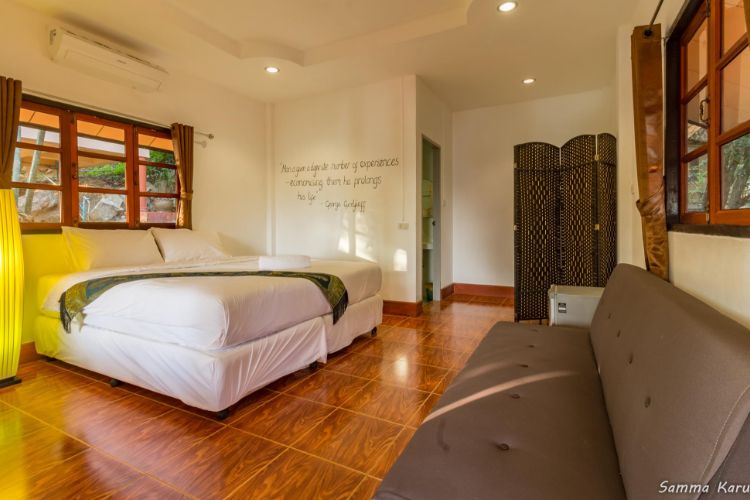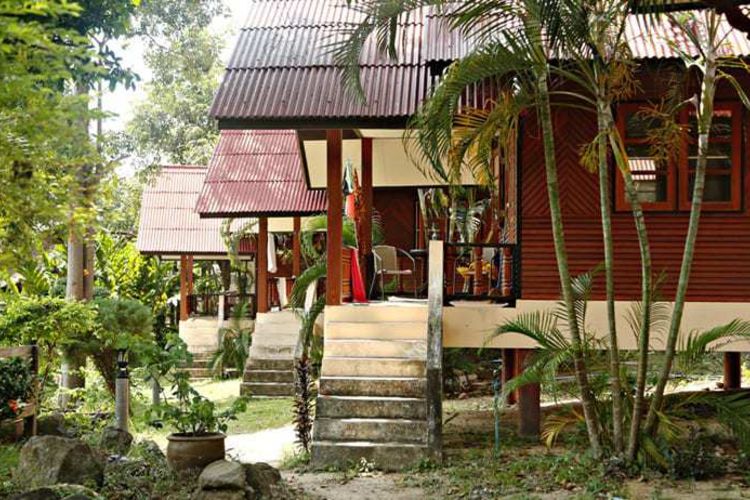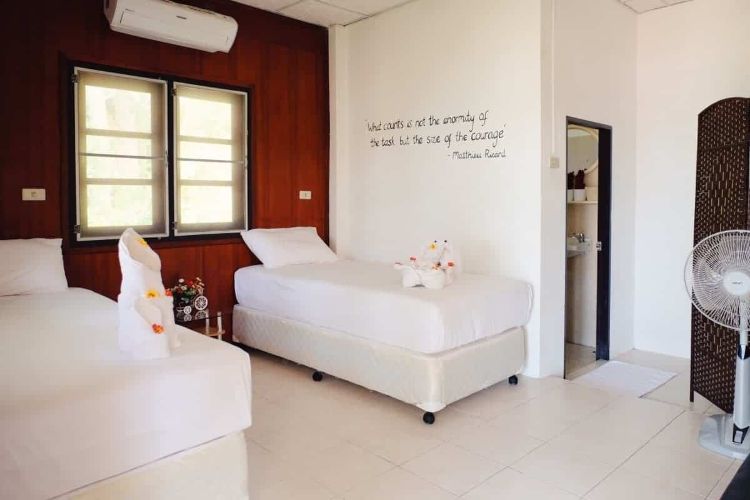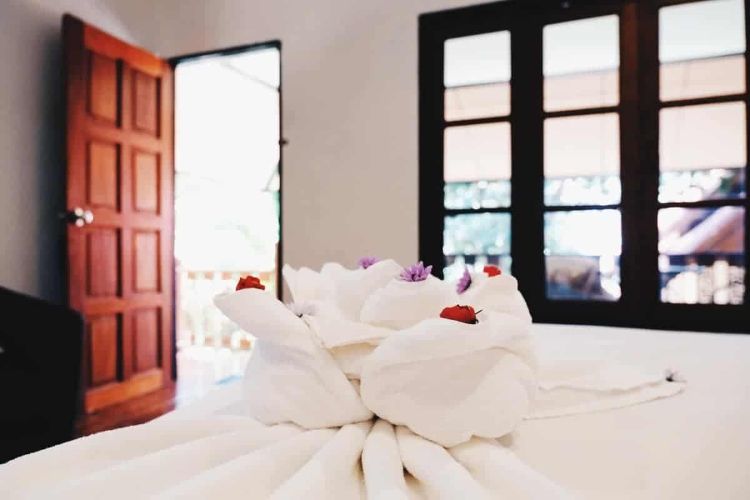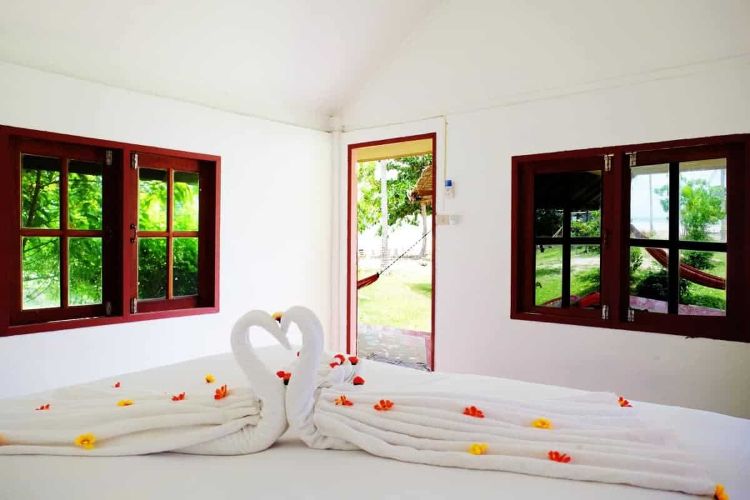 Located in a haven of sorts where one can rejuvenate, refresh and experience a fun vacation simultaneously, this yoga retreat in Thailand provides various options for accommodation during the course of the programs. From simple bungalows with fans by the beach to spacious bungalows with AC by the beach and sea view - one can choose the category of program that suits their stay preferences. During the free time of the yoga retreat, participants can take walks along the tranquil beaches of Koh Phangan, a relaxing swim in the turquoise ocean, sunbathe under coconut trees, or just chill in the hammock with a book or two.
---
What is Included
42 Days Accommodation

Certified Yoga Alliance Diploma

Daily vegan buffet (brunch)

Lifetime Yoga Membership for graduates to access yoga classes and daily activities
---
What is not Included
Visa & Tickets

Pickup and Drop

Travel Insurance

Personal Expenses

Dinner Meal
---
Cancellation Policy
- In case the applicant decides to cancel his/her registration at any time before the commencement of a course then SAMMA KARUNA will refund the amount paid as booking/registration fee as follows: - before 90 days: 80% will be refunded - before 60 days: 40% will be refunded - within 60 days: NO refund
- Deposits for courses are NON- REFUNDABLE but the amount paid is transferable to another person at any time; however, SAMMA KARUNA reserves the right to refuse admission in case we find the person is not fit to attend the course
- SAMMA KARUNA has a strict NO REFUND Policy in case a student withdraws from Teacher Training/workshop/retreat courses after the training commences under any circumstance
Also, if a training/ workshop/retreat must be abandoned or interrupted due to exceptional circumstances there will not be a refund if more than half of the training has been completed (start and finish dates inclusive)
However, a student can transfer his/her fees towards any future date within one years of original registration date
Also, we only allow students to postpone their dates ONCE after which their application will be cancelled
- In the unlikely event that SAMMA KARUNA training, workshop or retreat is canceled 100% of the payment will be refunded, or an alternative retreat or training placement will be offered according to the circumstances
- SAMMA KARUNA accepts no responsibility for flight costs in the event of cancellation of training, workshops or retreats
The organization is not liable for any flight cancellation, rescheduling or delays
Course Update - SAMMA KARUNA reserves the right to alter the course or curriculum and to select staff from a pool of qualified teachers depending upon availability per training
---