23 Day 200-Hour Vinyasa Yoga Teacher Training in Ubud Bali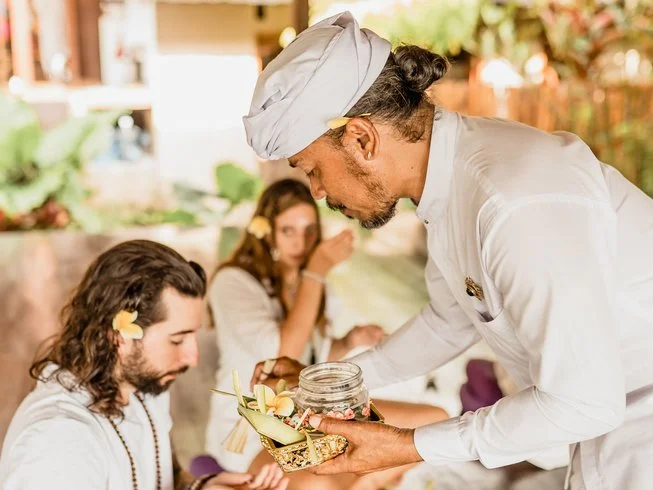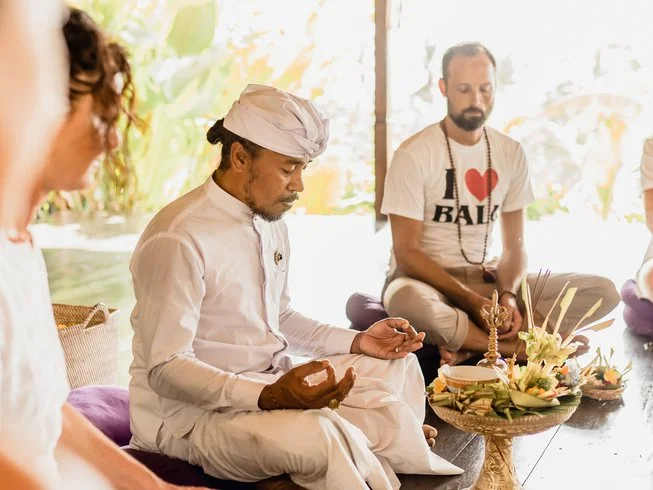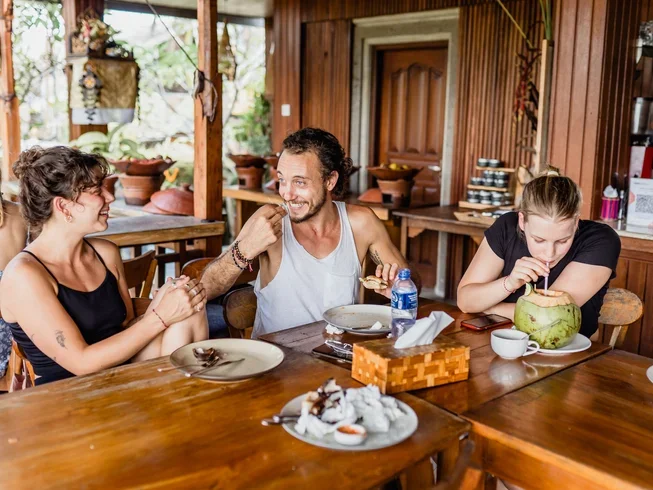 Show All
Experience Overview
YogaUnion has been delivering yoga teacher training courses (YTTC's), based on AshtangaVinyasa Flow, an internationally accredited program with Yoga Alliance, for over a decade now. Enchanted by Bali and its energy since the first training they held here, the original founders, Ourania and Spyros decided to call this magical land their new home. Now permanently situated in Ubud, the cultural and yogic capital of Bali. YogaUnion is currently running 200hr Vinyasa TTC, a unique and authentic course open to those who want to become yoga teachers, or simply deepen their practice. YogaUnion Shala located deep in the ricefields, overlooking Ubudian jungle and ricefields, which makes this experience even more magical. Based on thousands of hours of experience from all over the world, Ourania and Spyros carefully created and shaped the course to deliver the most educational, life-changing experience. The training is designed to challenge and develop individuals at all levels. This 200hr course specializes in Vinyasa Ashtanga Yoga, with a strong focus on the breath and how to combine it with movement.
Experience Schedule
07:00 - 08:00 Meditation, pranayama, and chanting mantras
08:00 - 10:00 Vinyasa practice
10:00-11:00 Breakfast
11:00 - 13:00 Analysis of asanas, adjustments, and teaching methods
13:00 - 15:00 Lunch
15:00 - 16:45 Anatomy or philosophy of yoga
17:00 - 18:30 All styles of yoga lessons and time to make your own lessons with our teacher's guidance
This course includes 20 vegetarian breakfast, lunch and dinner buffets, from Mondays to Saturdays. Sundays are excluded, as it's a 'day off' Breakfast consists of a tropical fruit salad, daily choice of porridge, black rice pudding, or Balinese crepes, all served alongside toast and eggs, as well as coffee, tea, and juice. The richly flavoured lunch and dinner buffet offers a variety of local dishes, vegetable stews and curries, legumes and grains, as well as a choice of salads. The tasty home-made food is freshly prepared with local and mostly organic ingredients. For Sundays, you have a choice between numerous restaurants and amazing health food places in Ubud or around the ricefields. Special food requirements such as vegan or gluten-free diet may be accommodated. If you have special dietary requirements, it's a good idea to communicate it before making a reservation.
Style
Hatha Yoga
Ashtanga Yoga
Vinyasa Yoga
Yin Yoga
Cancellation Policy
A reservation requires a deposit of 14% of the total price. The deposit is non-refundable, if the booking is cancelled. The rest of the payment should be paid 3 days before arrival.
Message Sent Successfully..