22 Day 200-Hour Transformational Yoga Teacher Training in Ubud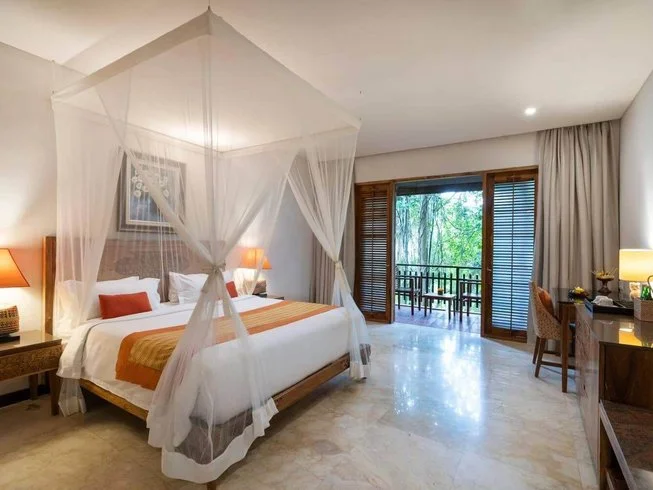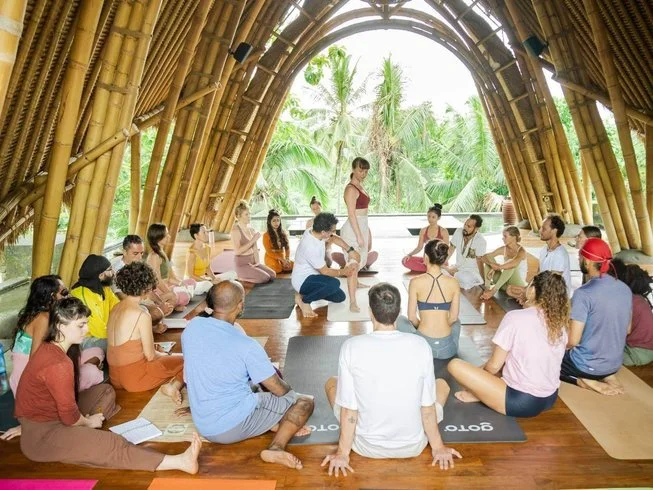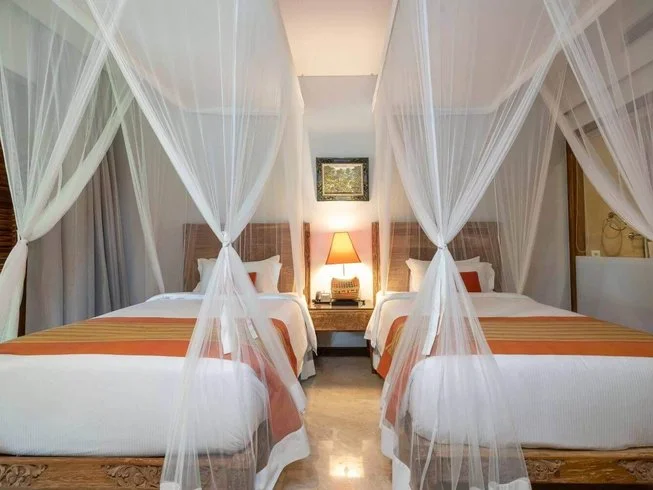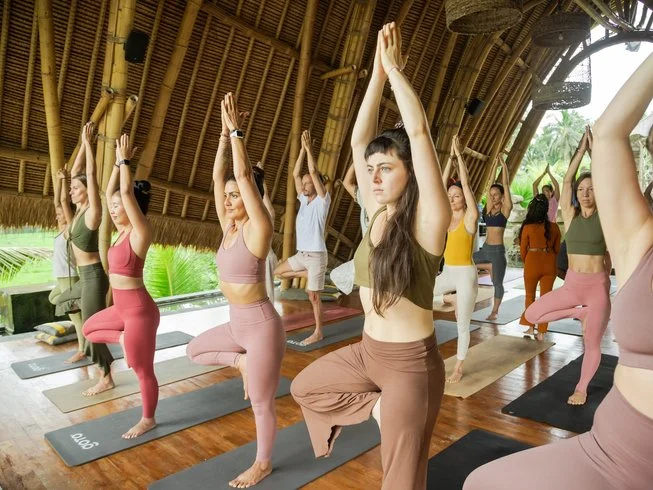 Show All
Experience Overview
Welcome to a world of transformation. There are many yoga teacher trainings, so Yoga New Vision designed an experience of a lifetime. The training blend traditional Indian yogic ancient wisdom with modern Western scientific research on the body and mind, held in luxurious resorts with nutritious meals. The innovative method, "Meditative Hatha Vinyasa," gives you mastery in stillness, joy in movement, harmony in breathing, and depth in mindfulness, and presents a new way of meditation with celebration.
Experience Schedule
07:00 - 09:00 Yoga practice, pranayama, and meditation
09:00 - 10:30 Breakfast
10:30 - 11:45 Philosophy or self-inquiry
12:00 - 13:30 Anatomy or physiology
13:30 - 15:00 Lunch break
15:00 - 17:00 Asana lab - teaching practicum
17:15 - 18:15 Meditation
18:30 - 20:00 Dinner, journaling, and silent study
The following meals are included: Drinks The following drinks are included: Water Coffee Tea Detox juices The following dietary requirement(s) are served and/or catered for: Vegetarian Vegan Raw food Yogic Ayurvedic
Style
Hatha Yoga
Ashtanga Yoga
Vinyasa Yoga
Bhakti Yoga
Cancellation Policy
A reservation requires a deposit of 20% of the total price. The deposit is non-refundable, if the booking is cancelled. The rest of the payment should be paid on arrival.
Message Sent Successfully..