10 Day Detox & Yoga Retreat at The Yoga Retreat Koh Phangan, Thailand
---
Experience Overview
The 10-days detox retreat is meant to remove all of the toxic waste that accumulates inside our body over time. This is done by depriving the body of solid food and putting it on a special diet of juices, soup broth, teas and other healthy liquids. Detoxing gives the digestive system a well-deserved break and it helps to cleanse and repair inner systems.
The 10-days detox retreat at The Yoga Retreat Koh Phangan includes pre and post detox food and drinks as well as personal guidance where needed. It is an intense process of inner cleansing and to get through it, determination and endurance are needed. It's a challenge on physical, mental, and emotional level but the vitality and health that participants get in return are priceless! The detox helps to remove blockages on all levels. It is a very personal process and the focus should be turned inwards.
At The Yoga Retreat Koh Phangan, participants will be guided all the way along this winding detox road that leads to purification of the body, mind and soul. It is a transforming experience and certainly, the inspiring teachers and the natural, tranquil environment are of great help.
The diet is combined with Hatha or Ashtanga yoga classes, meditations and breathing exercises, helping to release the toxins and enhancing weight-loss. Participants can also make use of the onsite colema room, enjoy nature walks and ocean swims, but above all, it is important to take a lot of rest.
The retreat really helps to listen to the body, hear what it really needs and what it doesn't need, for a fresh start and a healthy lifestyle.
---
Experience Highlights
10 Days Accommodation
All liquids required for Detox
3 Detox shakes which have Physillum husk and Bentonite clay Daily
Probiotics
Spirulina & Vitamin C every morning
Fresh Coconut Water twice a day
Herbal Teas
Soup Broth
Mysore Ashtanga Style yoga + philosophy and Chanting
Hatha yoga + Pranayama and Meditation
---
---
---
About the center
The Yoga Retreat Koh Phangan, Thailand
Founded in 2000
Perched on the northwest side of Koh Phangan Island, just a 15-minute stroll from Haad Salad Beach and a 25-minute walk from Mae Had, Koh Ma and Wang sai waterfall, this yoga and detox centre is surrounded by tropical jungle, away from the party scenes of this popular island in the south of Thailand. The Yoga Retreat Koh Phangan centre specialises in traditional Mysore Ashtanga Yoga Retreats and Detox Retreats.
The centre was founded in 2000 by Kes and Teresa from the UK, wanting to open up a yoga place that is affordable and eco-friendly. The centre supports self-healing as they believe that every person is their own best guide. The well-balanced and realistic approach to the teachings and retreats has been the fuel of this health centre, working together with experienced, highly qualified teachers.
Located in a perfectly tranquil and natural place on the island with nothing but valley views and the sweet sounds of nature around, the centre provides an inspiring setting for detoxing and yoga practises. The retreats are suitable for both beginners and advanced Yogis, Yoginis and detoxers.
---
Accommodation Overview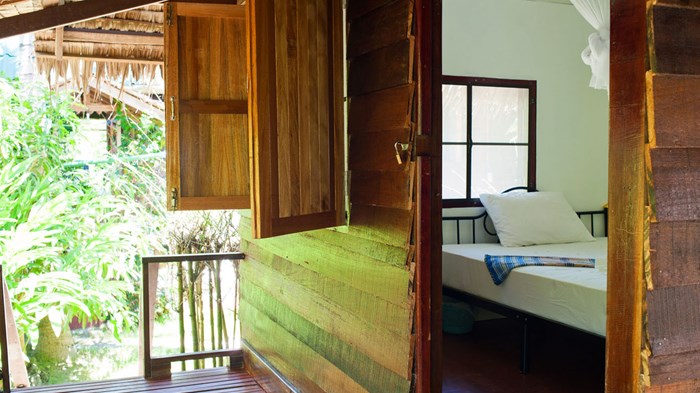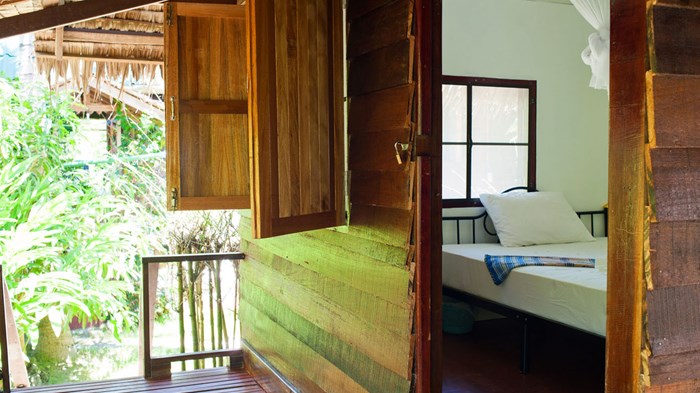 The accommodation at the centre is only available to participants of the retreats. Guests can also join the retreats without making use of the onsite accommodation. All rooms are equipped with fans, mosquito nets and hot showers. There are private cement rooms and wooden bungalows with their own en-suites. There are also private rooms with shared bedrooms and there are dorm rooms fitted with 4 single beds.
---
How to get there
Arriving at Thong sala pier
When you arrive on a ferry into Thong Sala, you will have a massive selection of taxis to choose from, each of which is usually accompanied by a young Thai sales person. Choose whichever one you want, and be prepared to pay just over 200-300 Baht for the journey.
We can arrange your Taxi service from Thong sala port if required.
Arriving at Had Rin pier
Take a taxi from the boat jetty direct to the retreat, which is situated close to Haad Salad in the North West of the island. Prices will vary but should not cost you more than 500 Baht at the very most.
---
Food Overview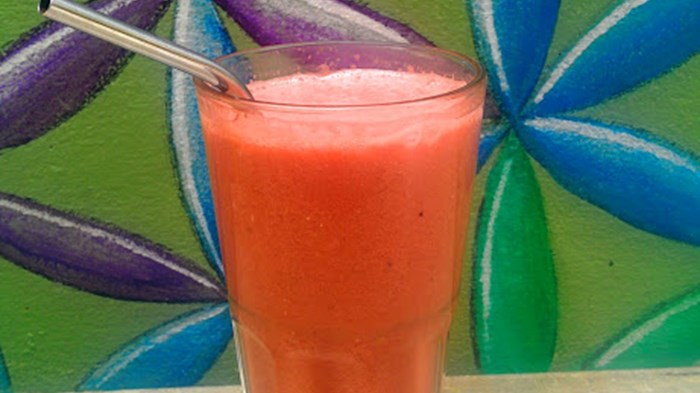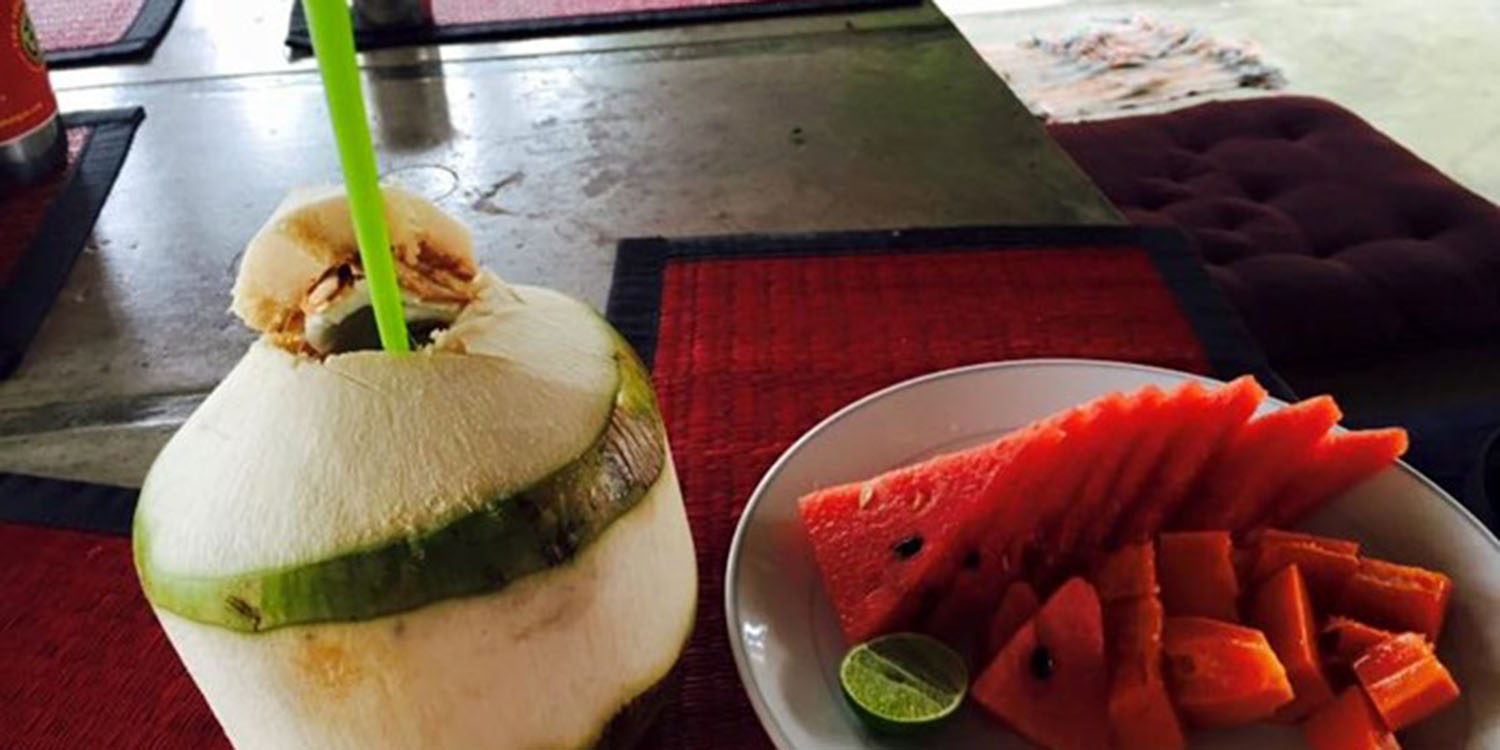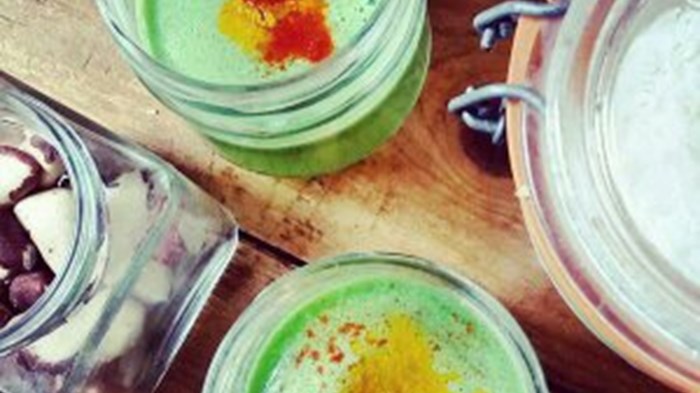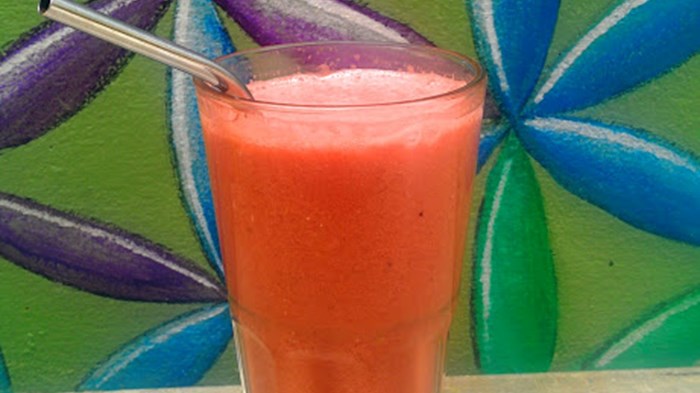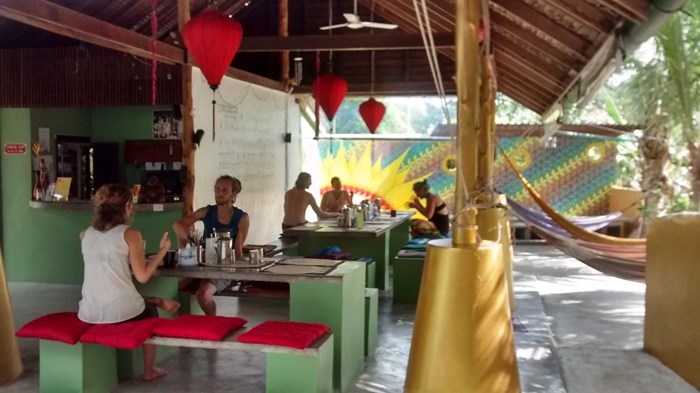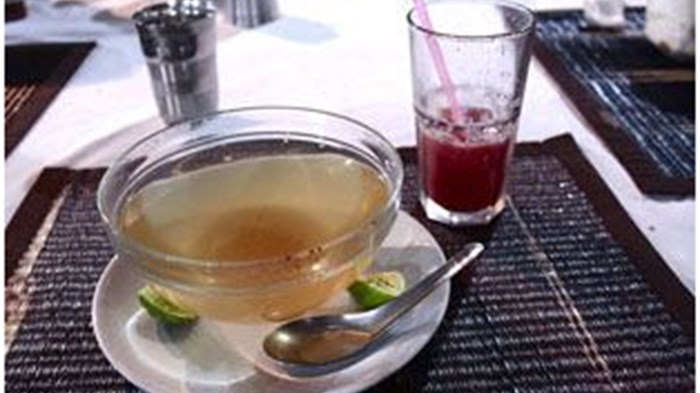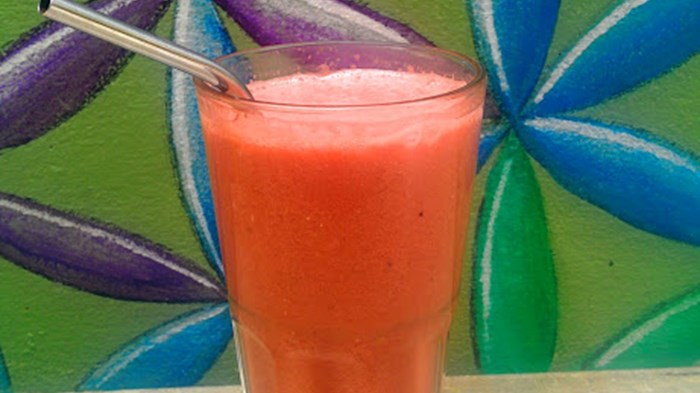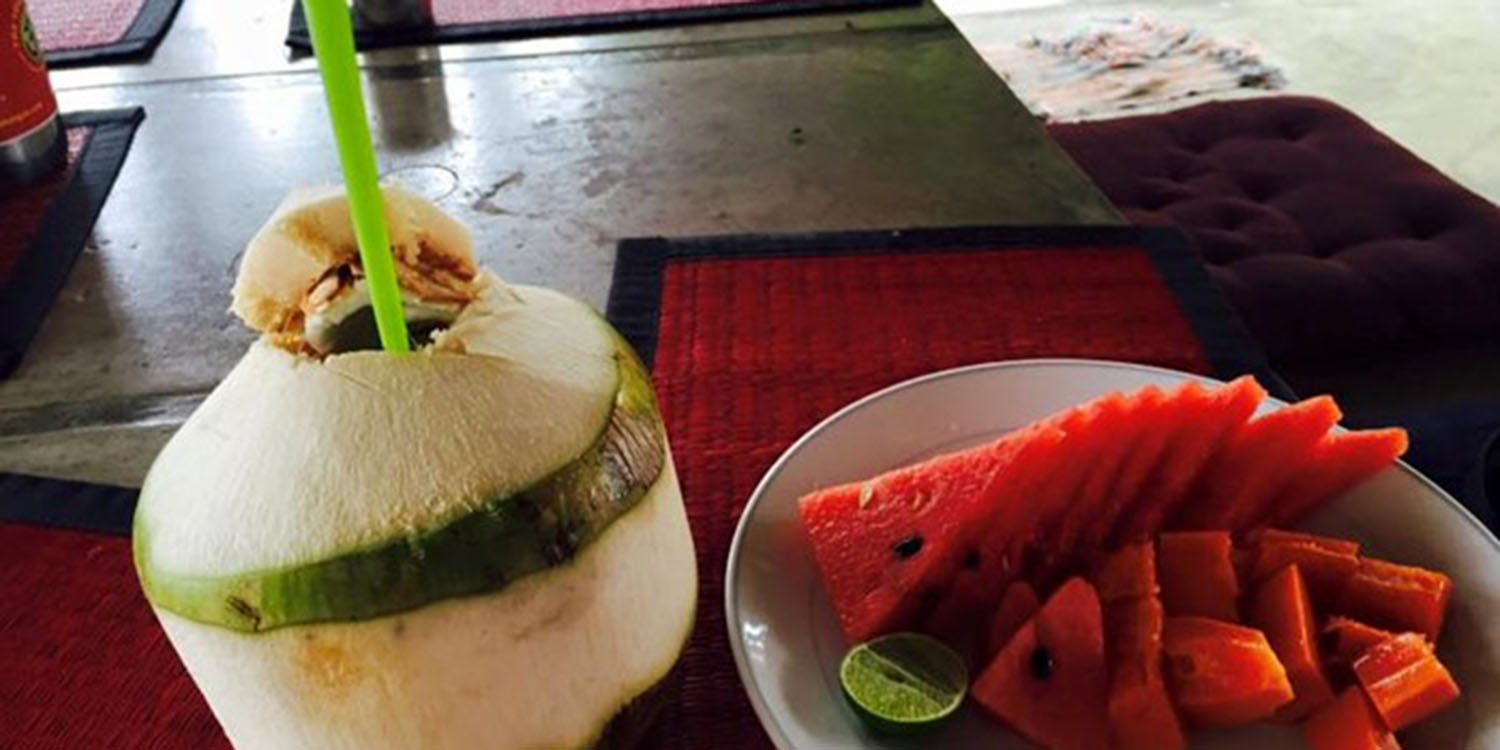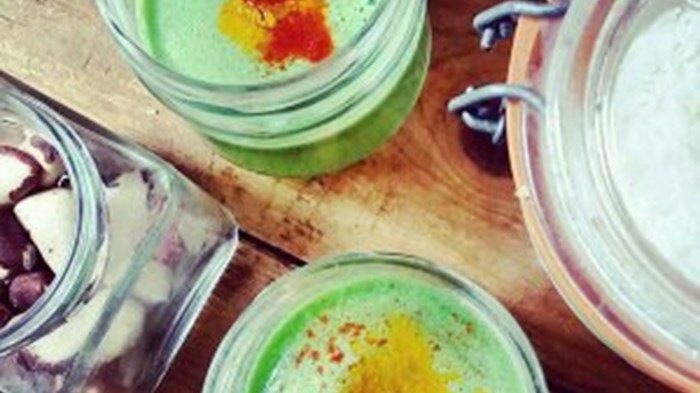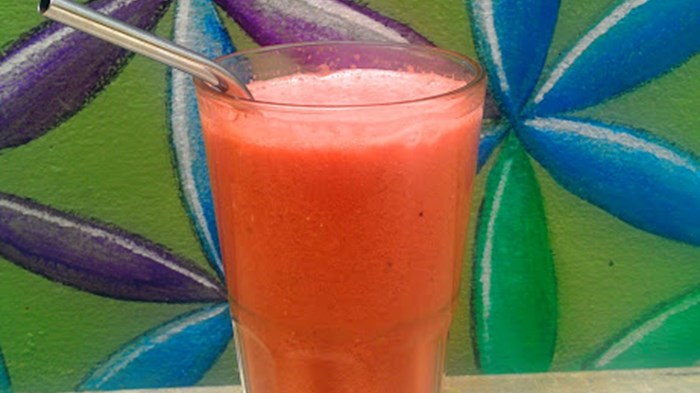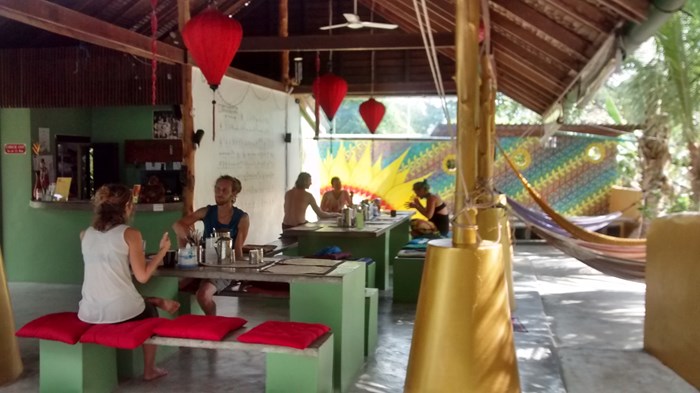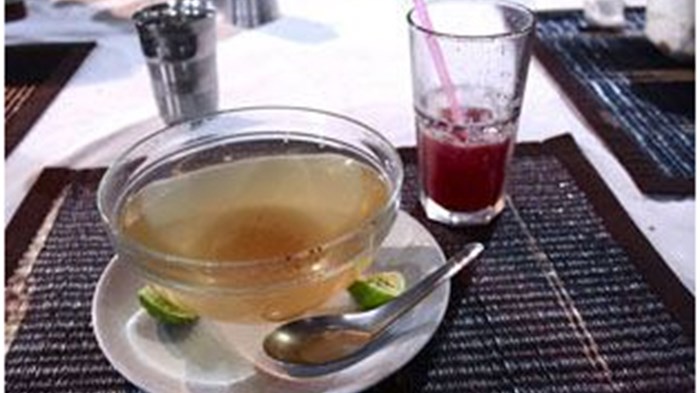 The detox retreats are inclusive of 3 daily detox shakes, 2 daily fresh young coconuts, daily, probiotics, 1 daily spirulina shake, daily soup broth and free-flow of healthy herbal teas and water for the whole duration of the retreat. In-house retreat participants are also provided with pre and post detox vegetarian food and drinks to prepare and nourish the body before and afterwards.
---
What is Included
All liquids (Retreats with accommodation pre and post detox food and drinks)
Use of Herbal Steam for lungs and lymph detox via the skin - Open 2-7pm Sunday, Wednesday and Friday.
Detox shakes which have Physillum husk and Bentonite clay inside 3 daily
Probiotics every morning
Spirulina shake every morning
Unlimited drinking water
Vitamin C every morning
Fresh Coconut Water - 2 a day when needed
Herbal Teas - as and when required
Soup Broth - 6 to 8pm
Re-useable Clonic bag and use of the colema room
Choice option A or B
Option A - Mysore Ashtanga Style yoga + philosophy and Chanting
Option B - Hatha yoga + Pranayama and Meditation
---
What is not Included
Additional activities

Airfare and Visa

Pickup and drop

Extra meals


Personal expenses
---
Cancellation Policy
Cancel with one months notice full refund. Less than one month - No refund
We allow changing of dates if accommodation is available at no extra charge.
---