---
Vatsalya Vihar Boutique Retreat Udaipur
"Village Hathidhara near Gd Goenka International School Campus Udaipur – 313001 Rajasthan India"
About
Vatsalya means love – unconditional, unhinged, unbound.
Years ago, the retreat was blessed with this unassuming name.
It grew to own it, shaped by loving indulgences and passionate inspirations of our friends and family.
Vatsalya Vihar is the shared imagination of many – the muse of an artist,
the dream of a designer, the romance of a writer, the hearth of a homemaker.
Together, these varied influences make it a unique getaway.
The retreat began as a family home so warmth and hospitality is the guiding source of service here.
You are a personal guest of the family, at all times.
---
Accommodation Overview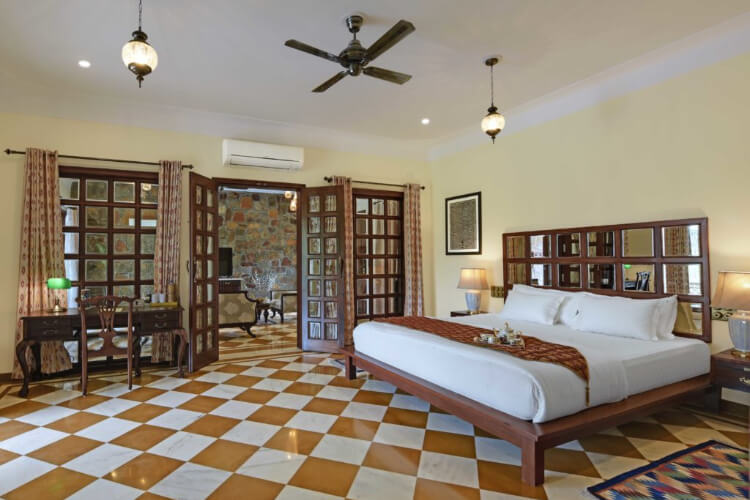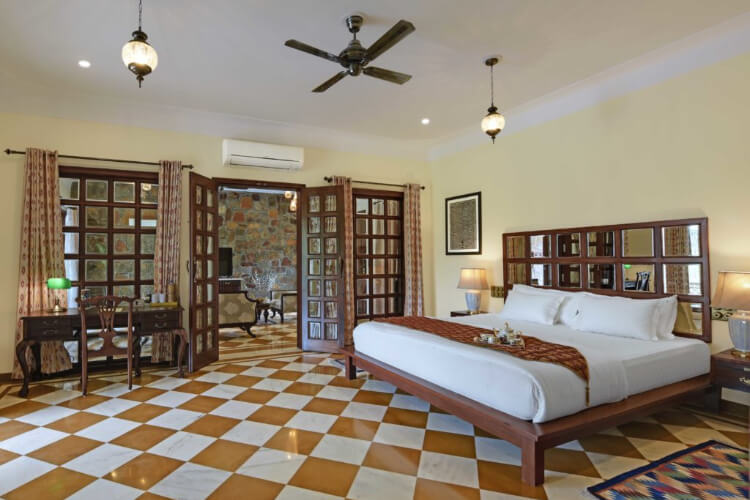 You will be as comfortable relaxing indoors as you will be relaxing by
the pool or unwinding with a book under the canopy of trees.
We have ensured that every space – from the room balconies to
the outdoor sitting nooks – all call out to you with warmth and openness.
---