---
Tri-Bikram Yoga Centre Pokhara, Nepal
Lakeside-6, Khahare Pokhara, Nepal (opposite The Three Sisters Trekking office)
About
The Yoga retreat is located in the beautiful surroundings of Pokhara in Nepal. The beautiful Pokhara lake and the towering peaks of the Himalayas lends a special flavour to this Hatha Yoga training centre. The environment and the setting is supremely beneficial for yoga practitioners and ideal for experiencing deep stages of meditation. The ancient practice of Hatha yoga is imparted with great care and devotion highlighting the basics and the traditions of the practices.
This Yoga retreat was established by PK who was inclined towards the spiritual philosophies since his childhood. He pursued his interests in the field of Hatha yoga and became a certified teacher and also a qualified Ayurveda practitioner. With many years of experience as a teacher behind him, he set up this Yoga retreat Nepal and is assisted by his wife Srijana. She is an expert practitioner of Ayurvedic massages and loves to cook up delicious vegetable dishes for the visitors. Each guest is treated as a part of their family and every care is taken to provide a memorable experience of this meditation retreat to them.
A typical day starts at sunrise with an early morning hiking activity through the beautiful valleys of Sarangkot. These are followed by daily sessions of Yoga and meditation that recharge the body with new energy and vigor. Each day in this Yoga Retreat is packed with activities that provide the visitors with a true taste of the yogic lifestyle. The food offered here is purely vegetarian that helps enhance the practices. For tourists on a trip to Nepal and looking to try out yoga in Pokhara, this centre offers a rejuvenating experience of Hatha yoga and meditation in a perfect setting.
---
Accommodation Overview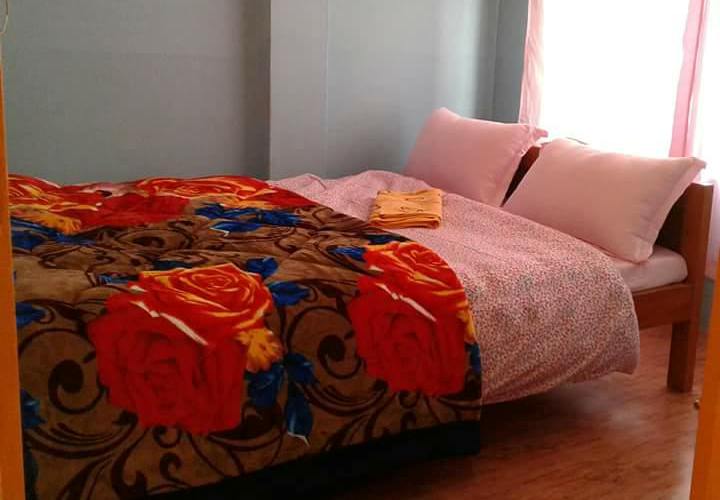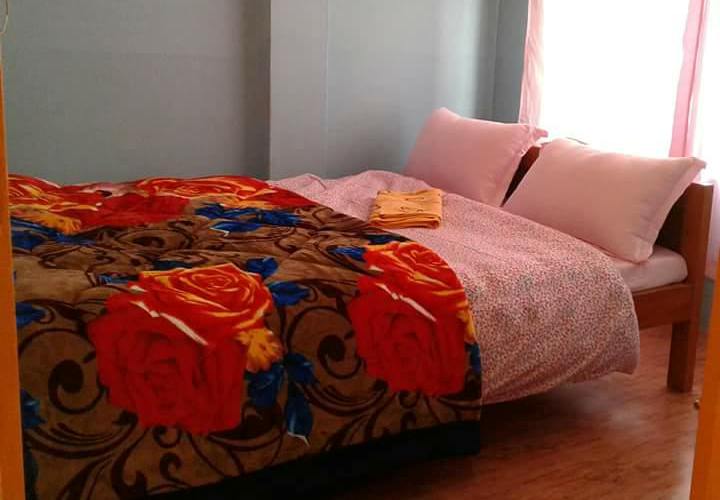 The Centre provides comfortable accommodation arrangements for the guests who attend Hatha yoga courses. The accommodation options include basic rooms with non-attached baths and standard rooms with attached baths. The visitors can also choose between shared and private accommodation options. Wi-Fi facilities are available for free. The atmosphere is serene and calm, allowing the visitors to enjoy the beauty of the Himalayas in a comfortable setup.
---