---
The Ummed Jodhpur
The Ummed Jodhpur Palace Resort & Spa, Banar Road, Jodhpur, Rajasthan - 342027, INDIA
About
A majestic tribute to the deep-rooted culture and heritage of Marwar, The Ummed Jodhpur Palace Resort & Spa is a place where time stands still and where each day is a new celebration. Nestled in the dramatic natural beauty of lush green gardens, the 28-acre five star palace resort is an architectural masterpiece of India's most celebrated architects, Hafeez Contractor. It is a tranquil oasis at the edge of The Thar that takes you on an enchanting Rajasthani voyage. It recreates the grandeur of the land through awe-inspiring landscapes; and impressive structural details like jalis, jharokhas and domes that together narrate endless stories from a beautiful past.

A grand palatial driveway welcomes you into the resort, through a lofty porte-cochere, to be received with a classical Rajasthani ceremony at the Marwar Lobby. It is bedecked with folk paintings and artefacts that warm you up to what awaits inside. Our 80 luxuriously designed rooms and 8 grand suites manifest an expansive mix of vintage Marwari and colonial royalty with all modern conveniences. The vast complex offers several indoor and outdoor venues with an overall capacity in thousands, with a choice of eclectic food and beverage services, making it a perfect destination for personal and social jamborees.
---
Accommodation Overview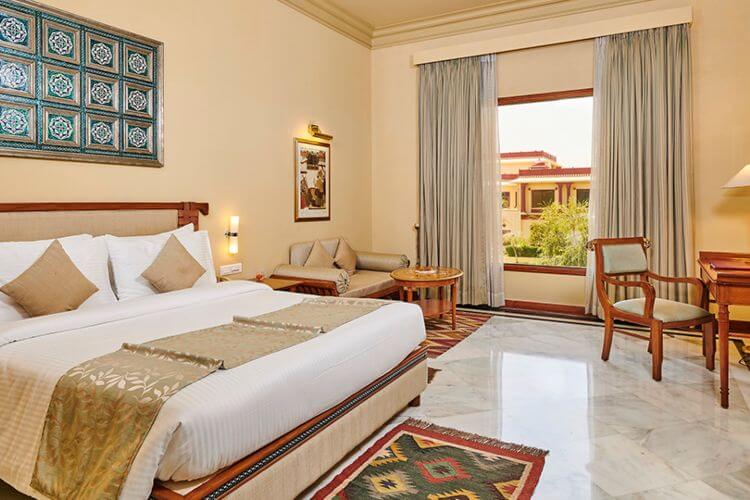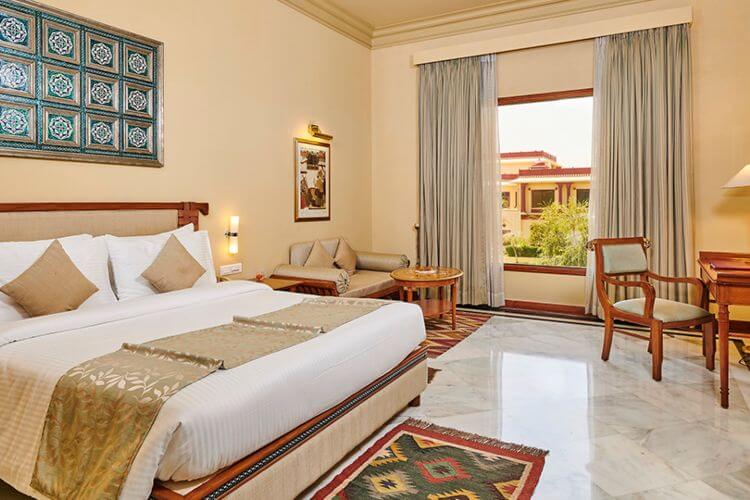 Celebrating a profound union with nature, The Ummed Jodhpur Palace Resort & Spa is a sanctuary of peace. Occasionally breaking the long refrain of silence is the melodic chirping of birds that wakes you up to serene mornings. It offers 80 capacious rooms and 8 grand suites that are the perfect amalgamation of vintage colonial and Rajasthani styles, replete with modern conveniences.
---