---
The Sanctuary Detox and Yoga Center Koh Phangan
Haad Tien Beach 84280 Ko Phangan, Surat Thani, Thailand
About
The Sanctuary Detox and Yoga Center is located on the east coast of Koh Phangan, Thailand in a beautiful and quiet bay called the Haad Tien Bay. The beachfront resort sits between the sandy shores of Haad Tien Beach, Koh Phangan and is surrounded by a magical coconut grove, and backed onto the hillside jungle.
The Sanctuary conducts Detox programs, Weight Loss programs, Yoga Teacher Training courses, Yoga Holidays, Daily yoga classes and Pilates classes.
The founders envision Sanctuary to be a unique destination for wellbeing and self-discovery, personal growth and nature awareness. A place where people can dive deeper into self-awareness and forging new understandings of self-care through processes such as massage, detox, yoga, healing, healthy plant base food, discovering a restful time in nature while making new friends.
Sanctuary is an adult retreat by choice and they accept bitcoin and cash only.
---
Highlights of The Sanctuary Detox and Yoga Center Koh Phangan
1 Day Quick Detox
2 Day Liver Cleanse
3-7 Day Raw Fest
1-7 Day Gentle Cleanse
7.5 Day Candida Detox
3.5-10.5 Day Complete Cleanses
Daily Yoga Classes
Yoga Teacher Training
Yoga Holiday Packages
Pilates & Fitness
Healing & Therapies
Tea Temple
Workshops & Retreats
Spa & Beauty
---
Accommodation Overview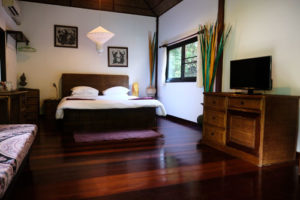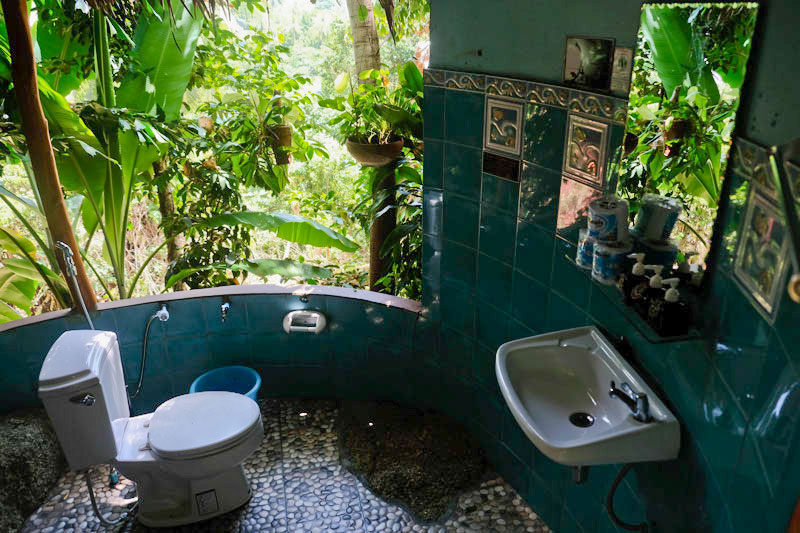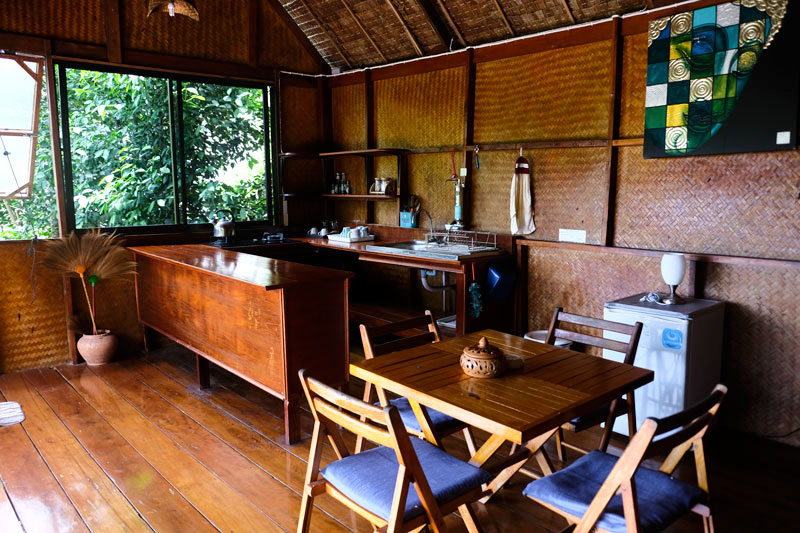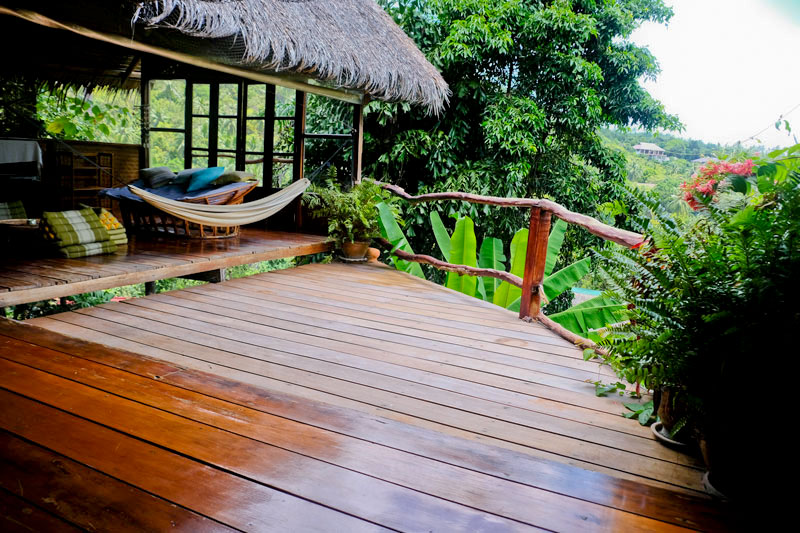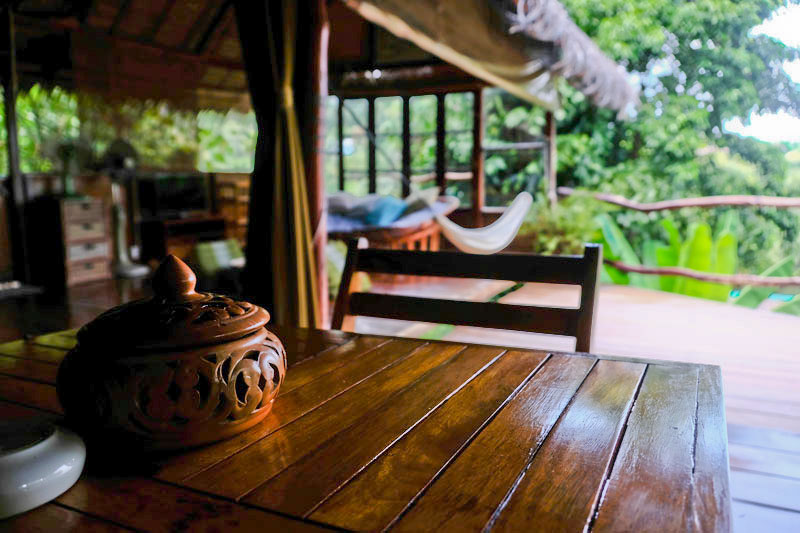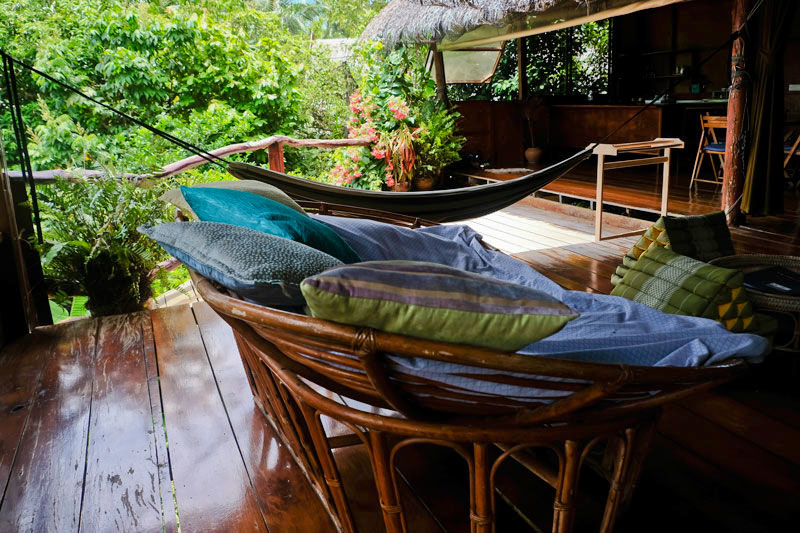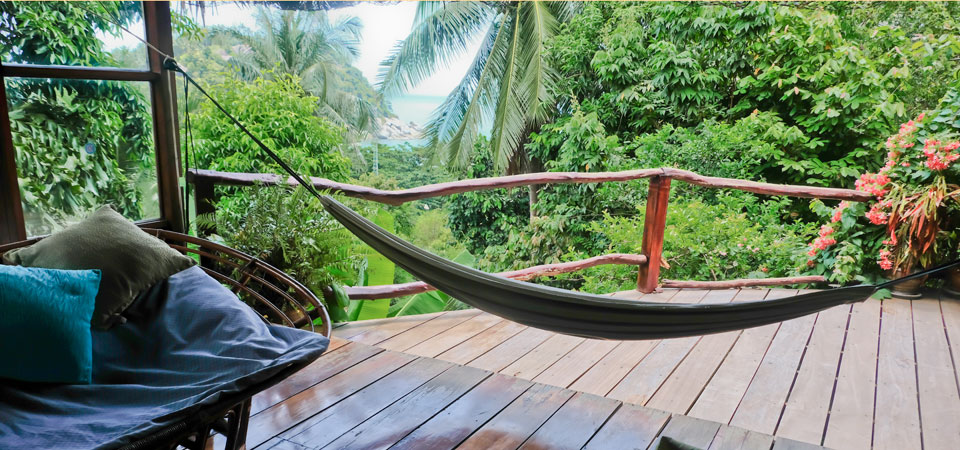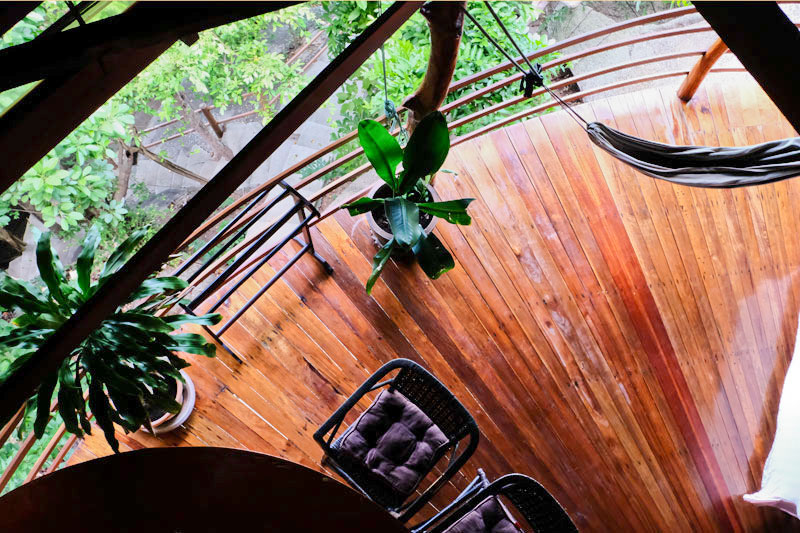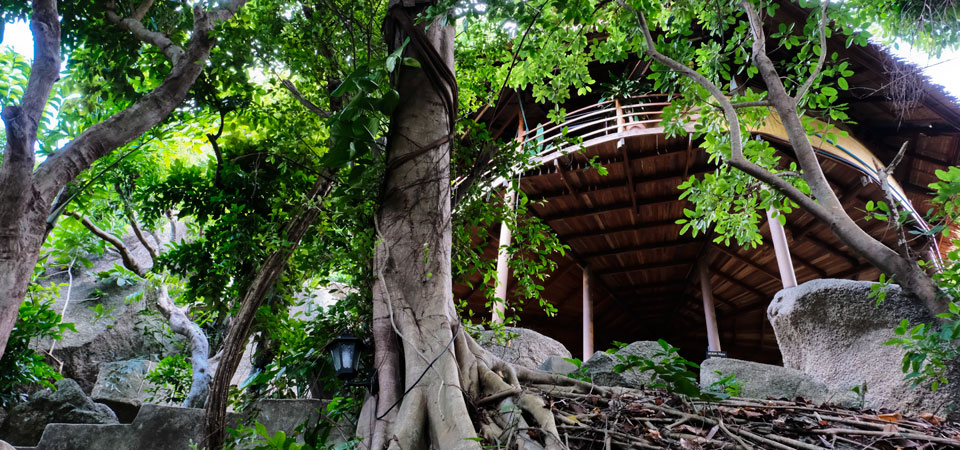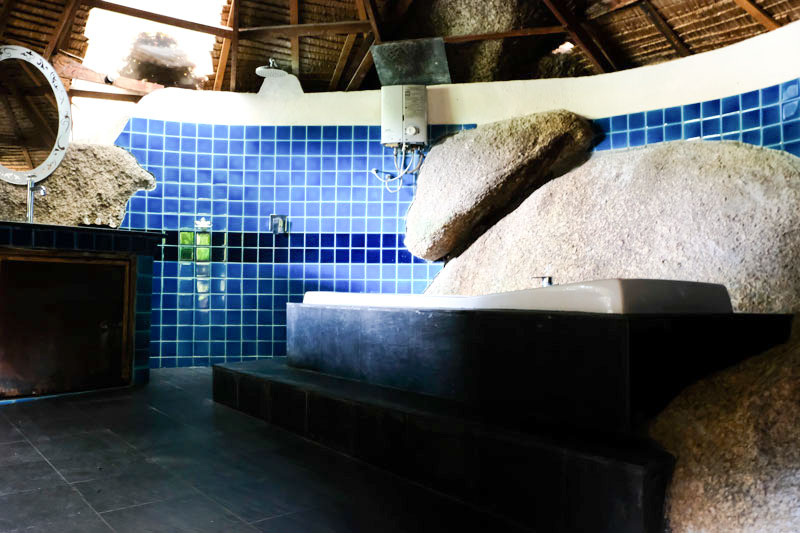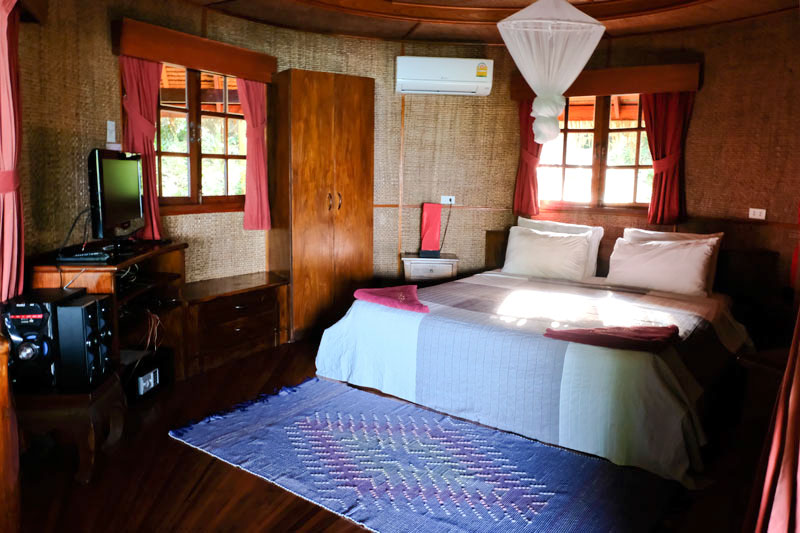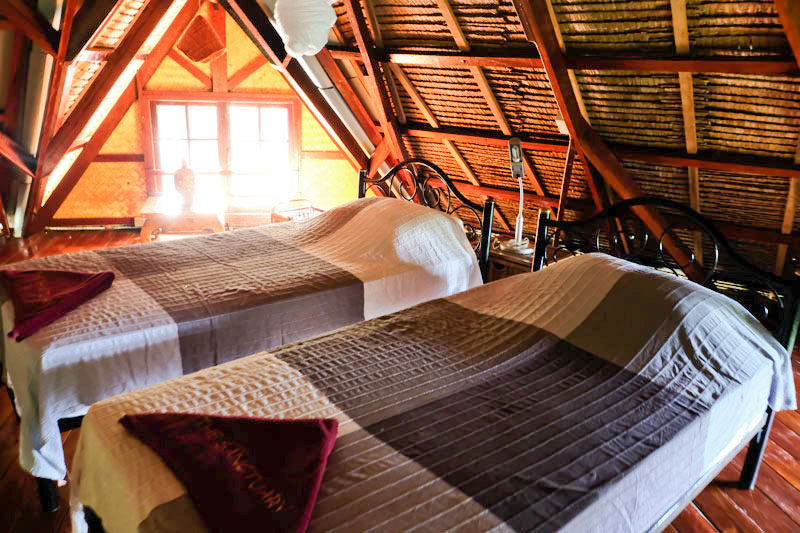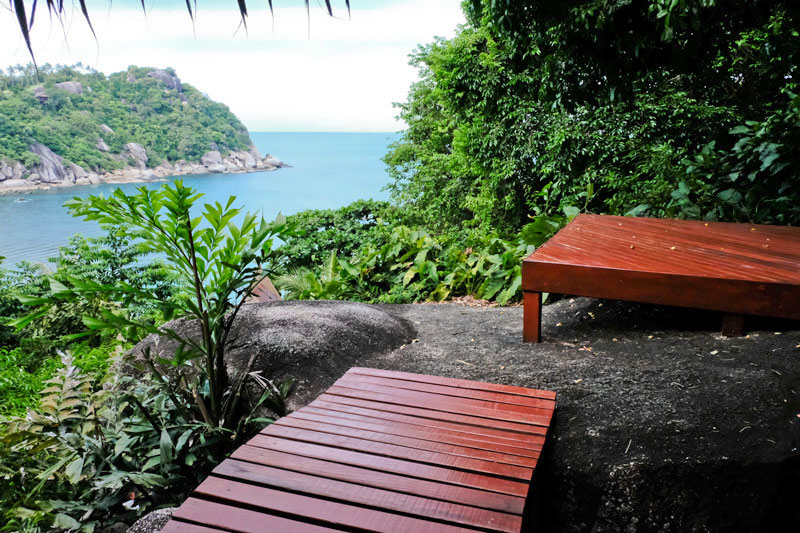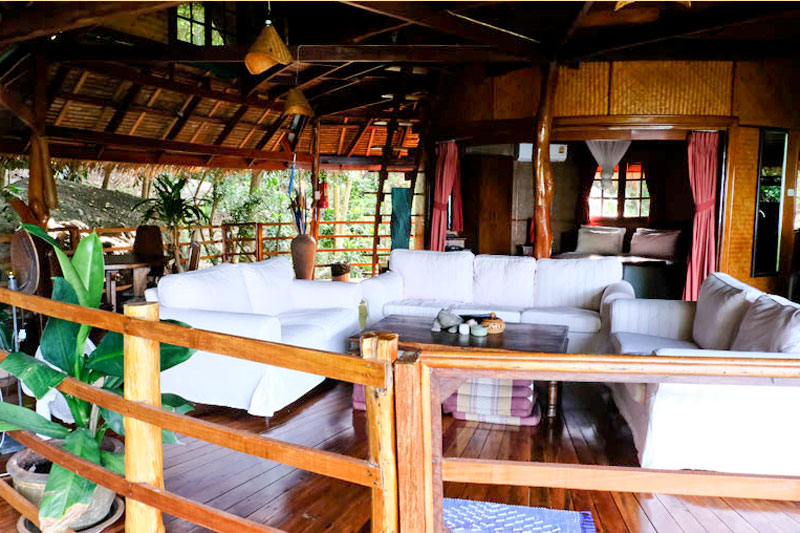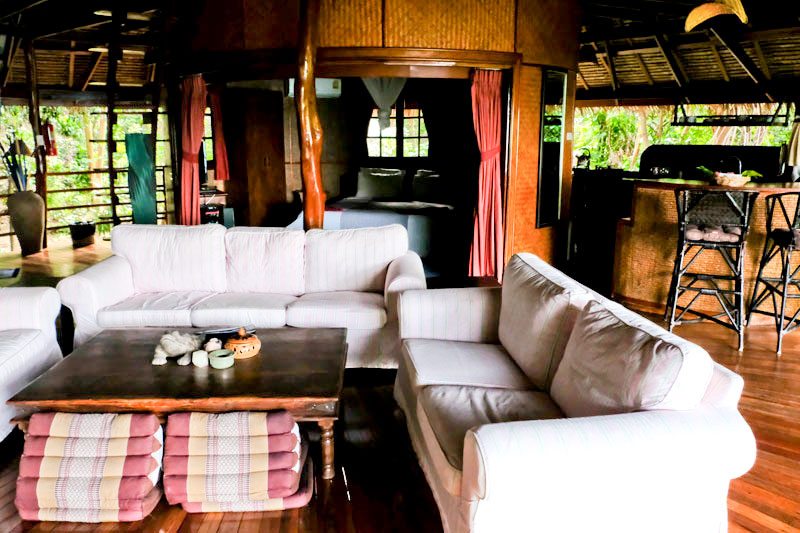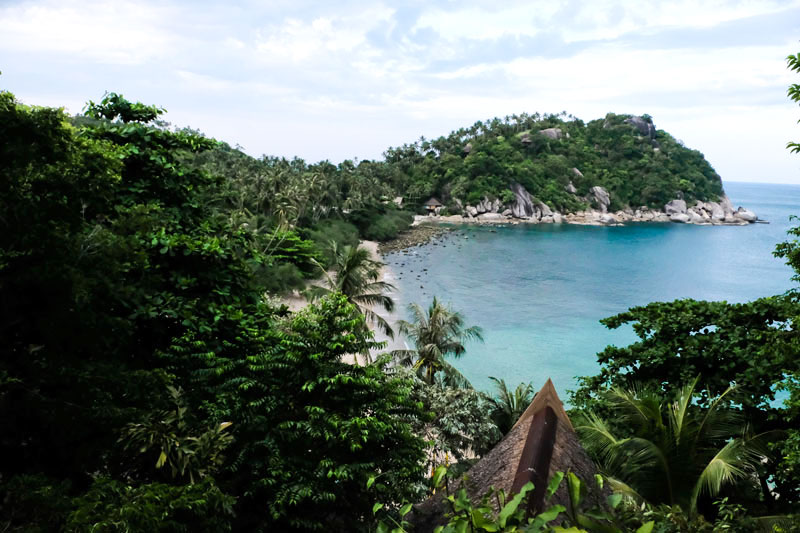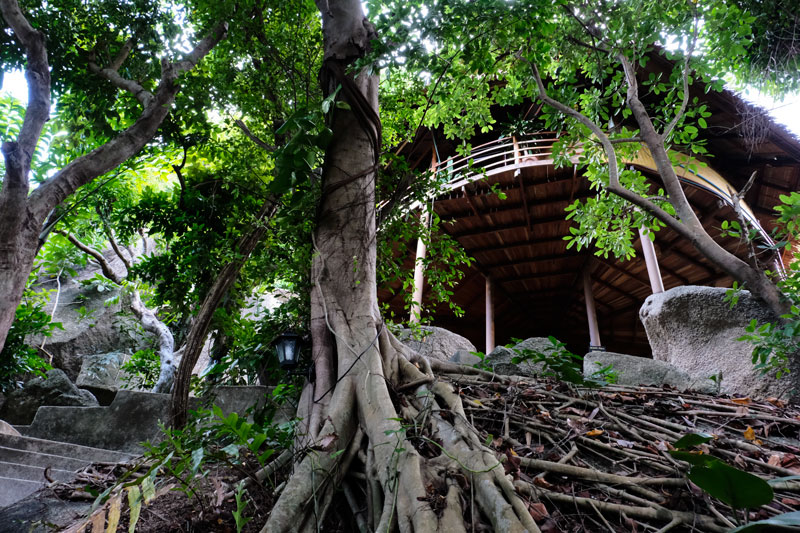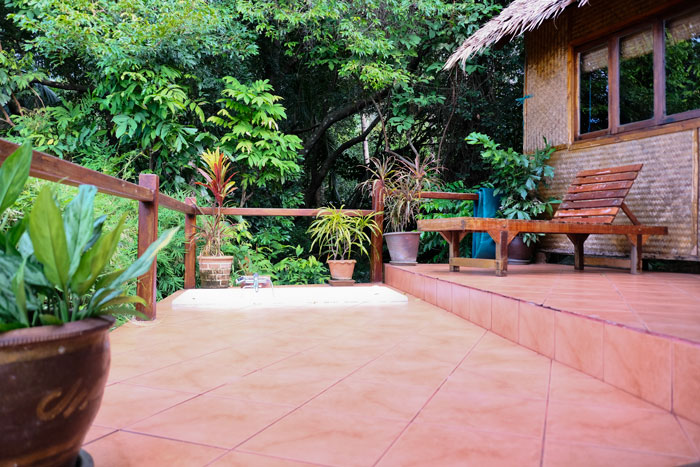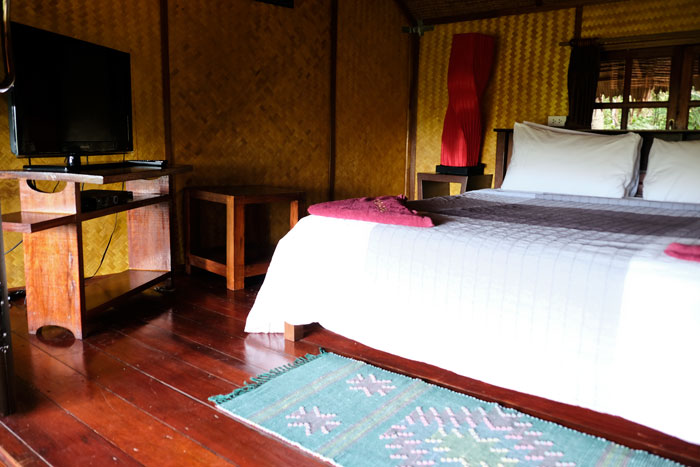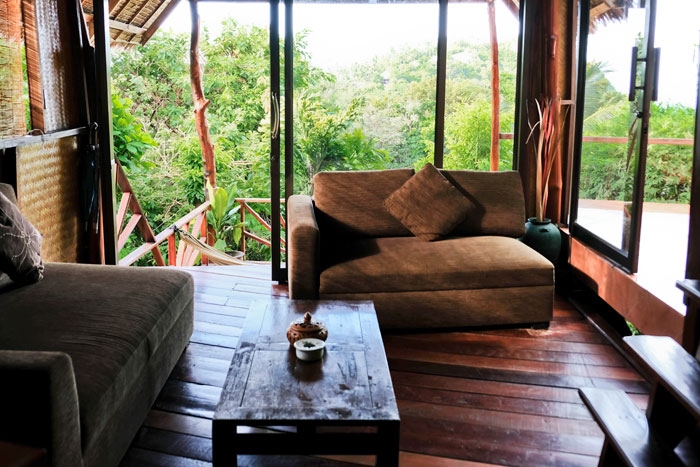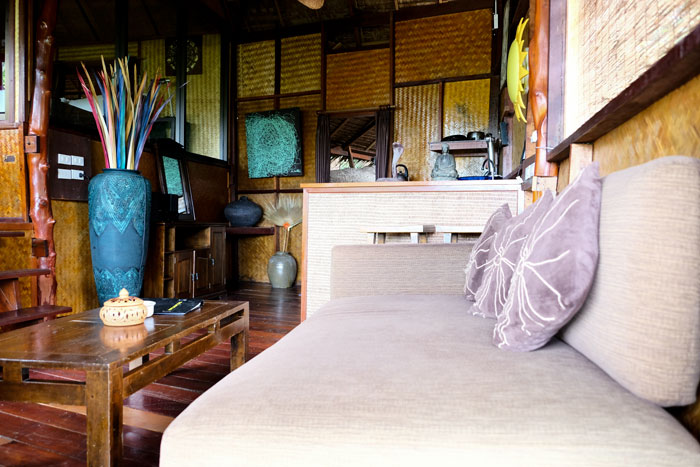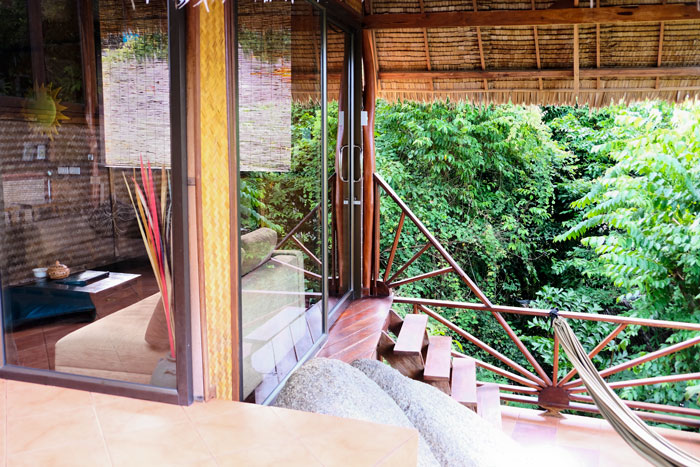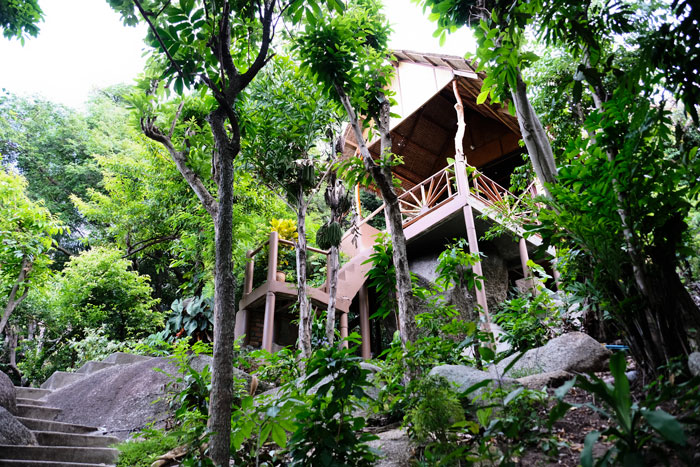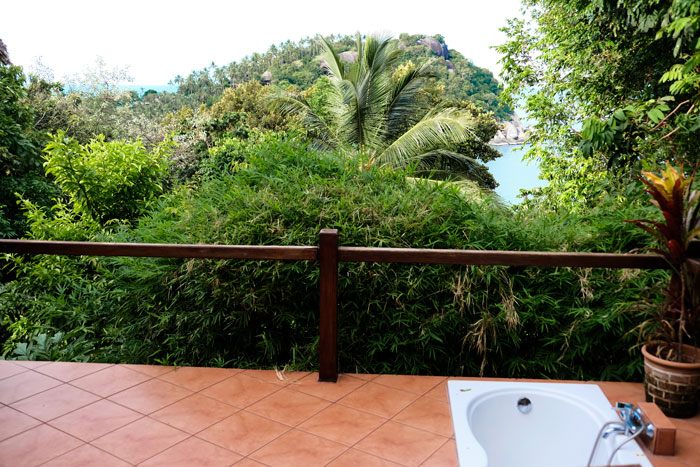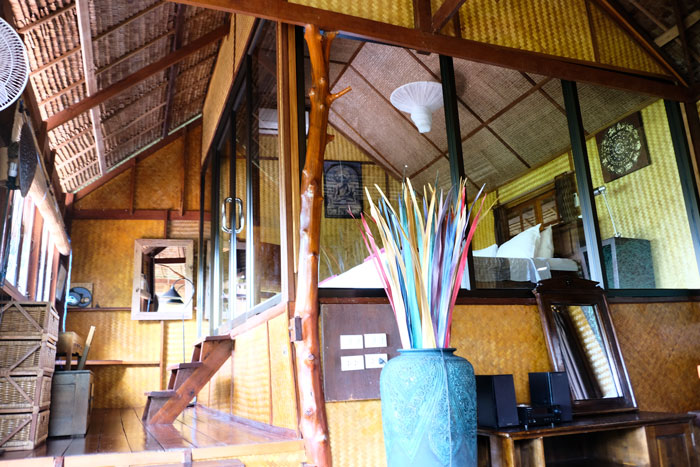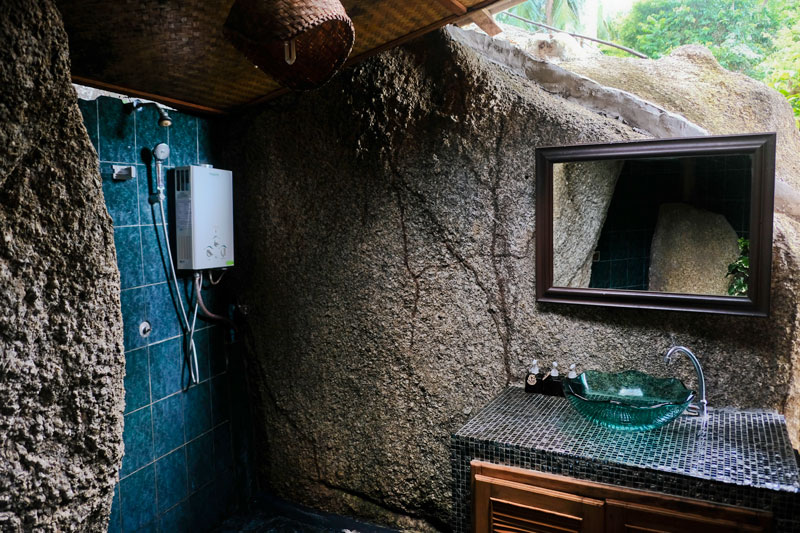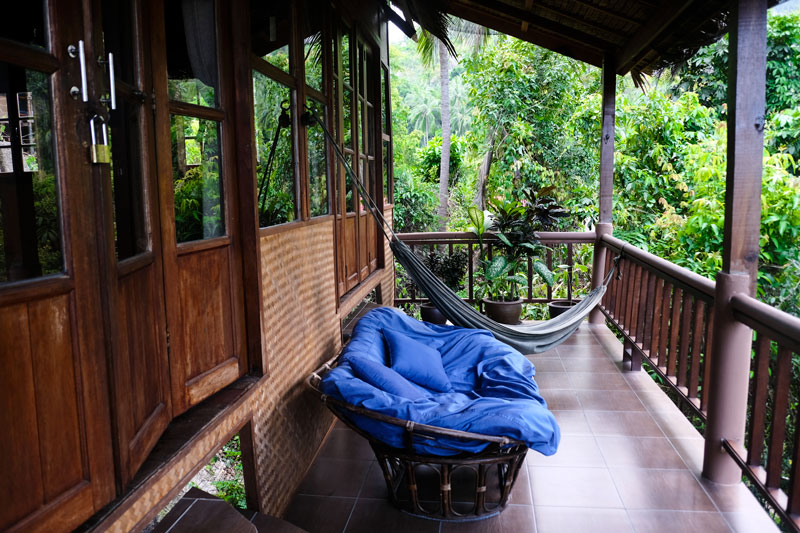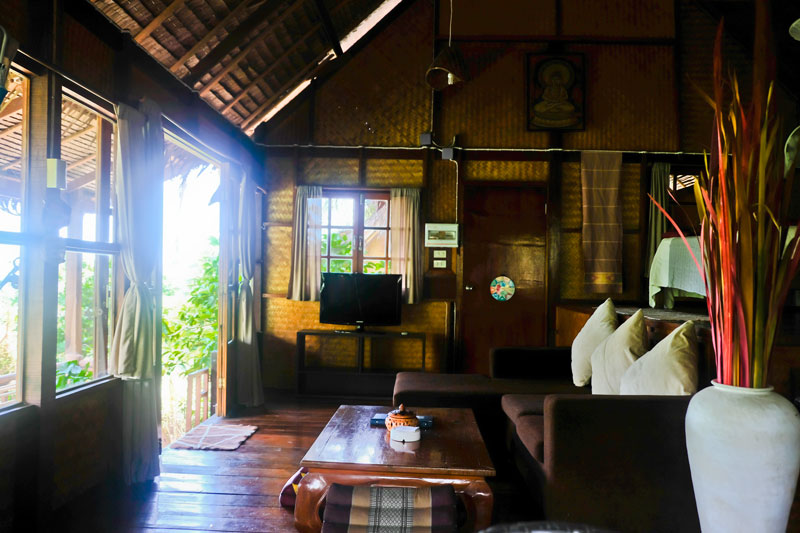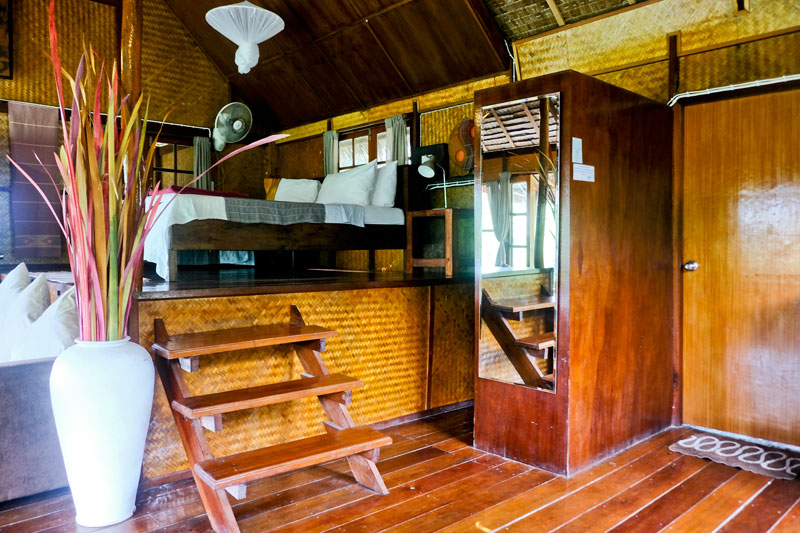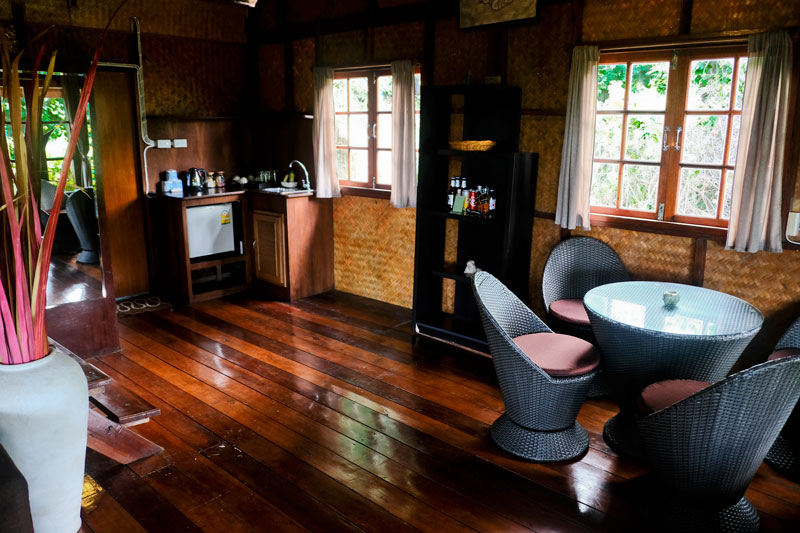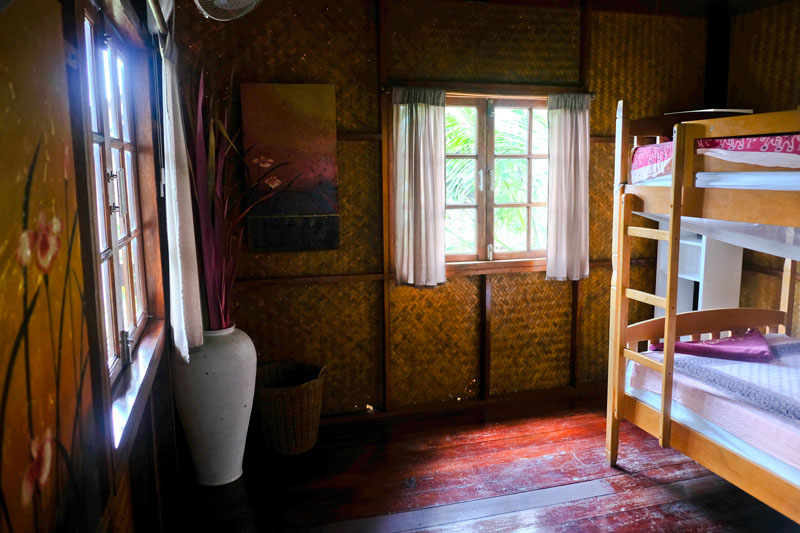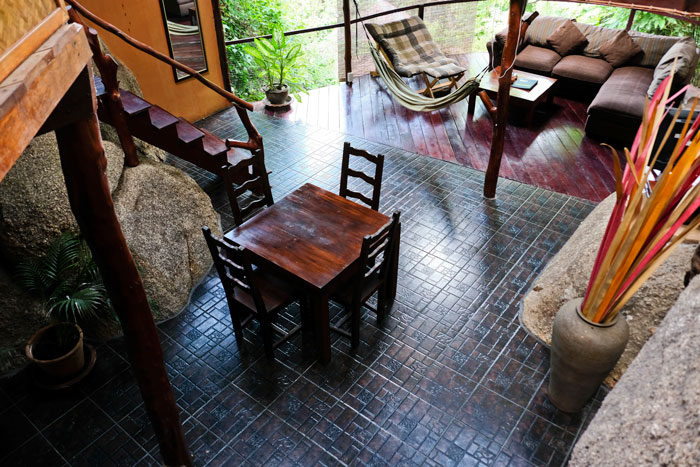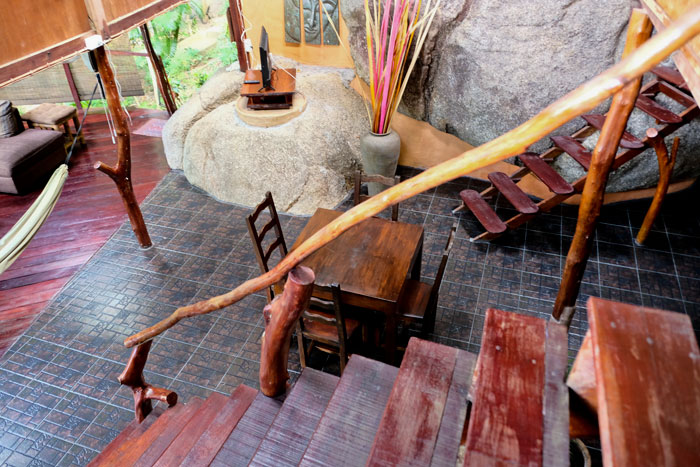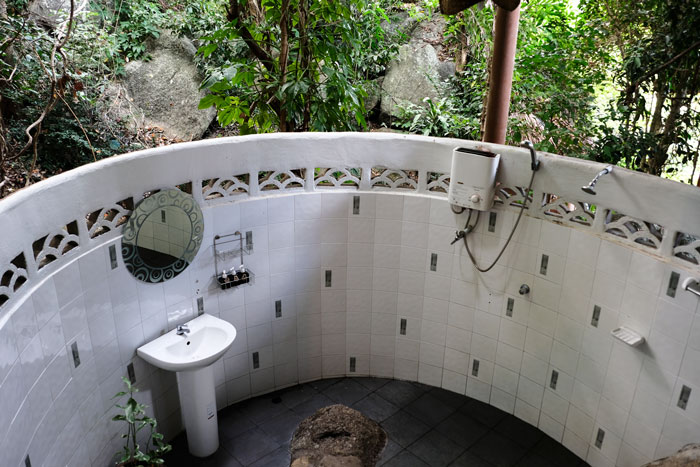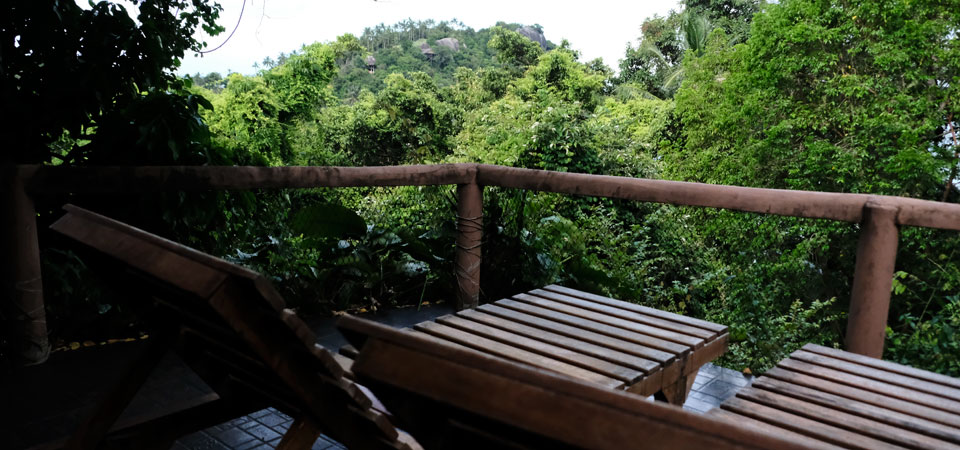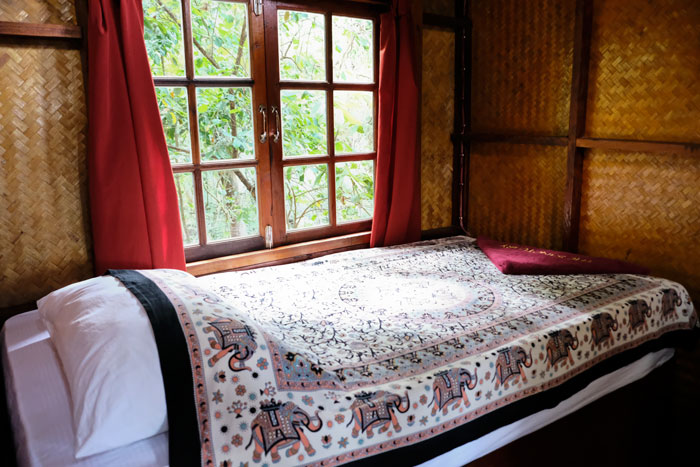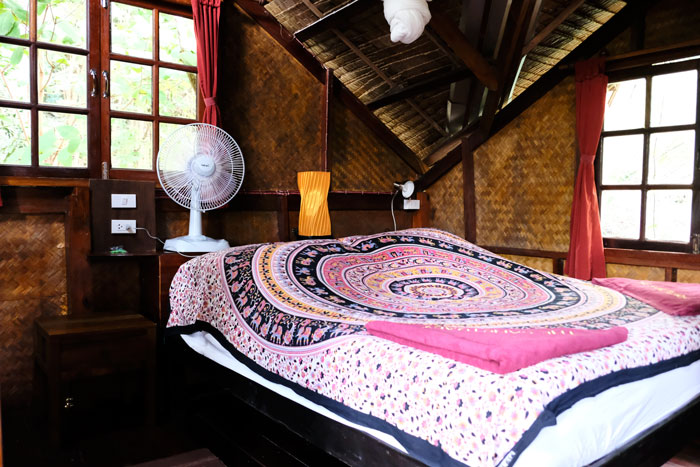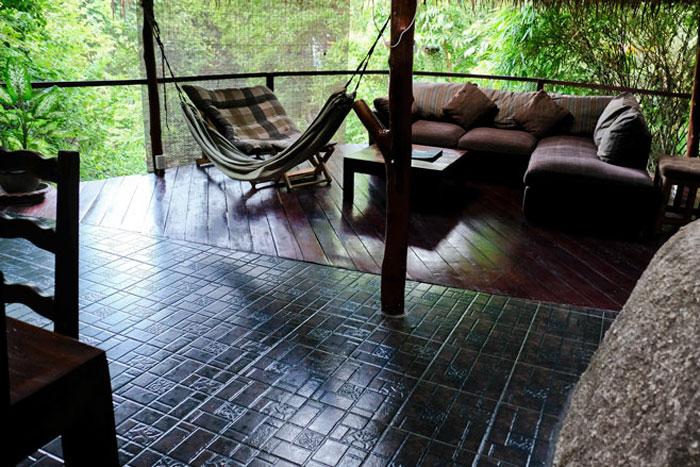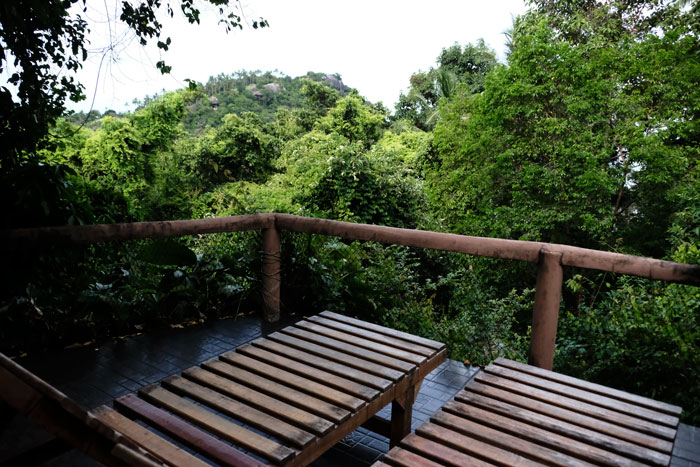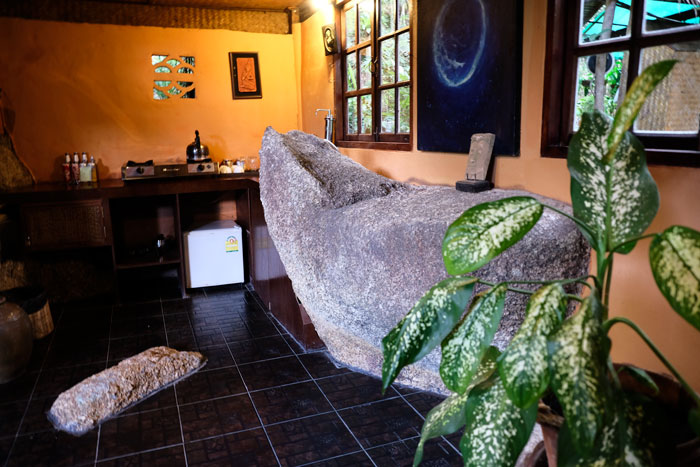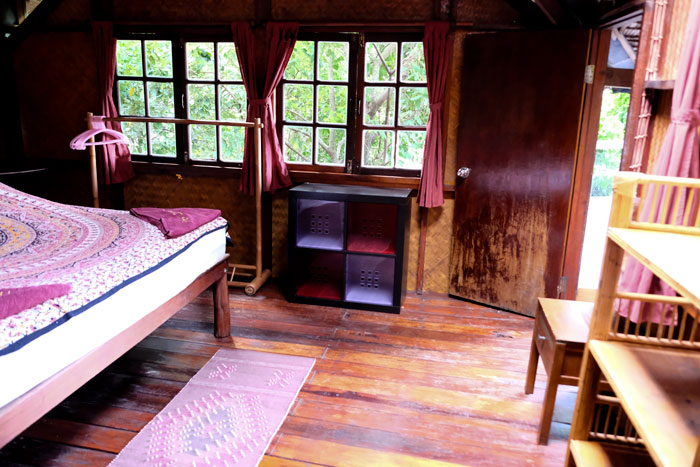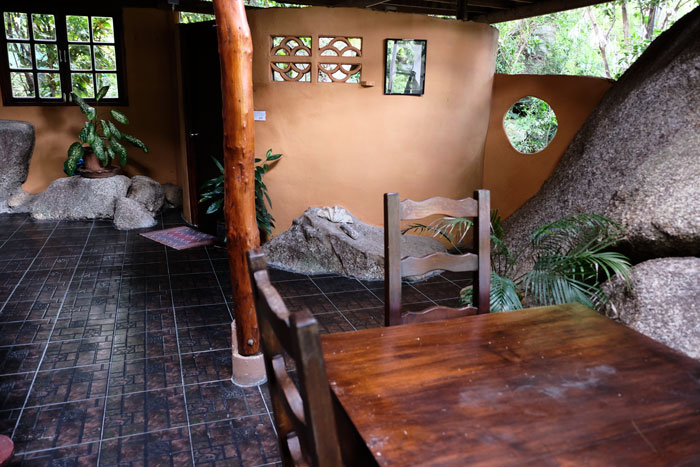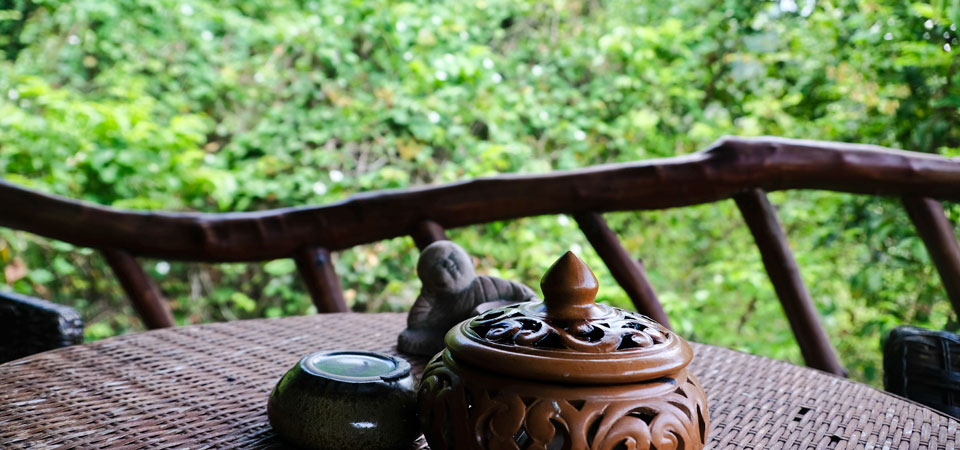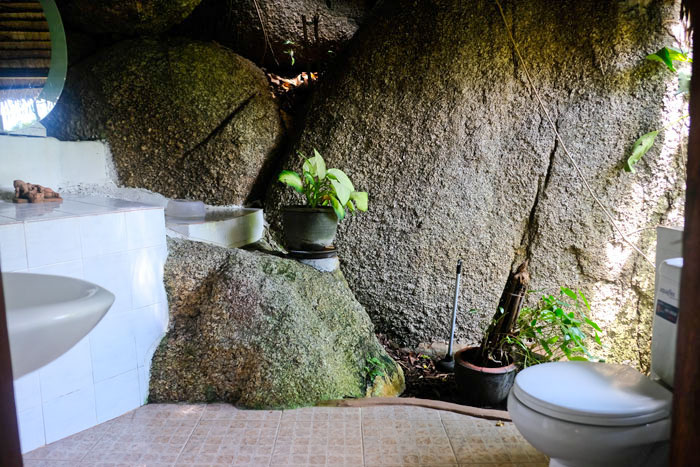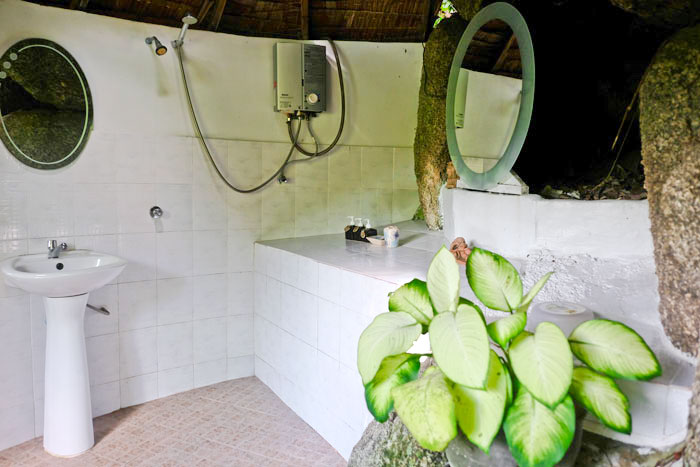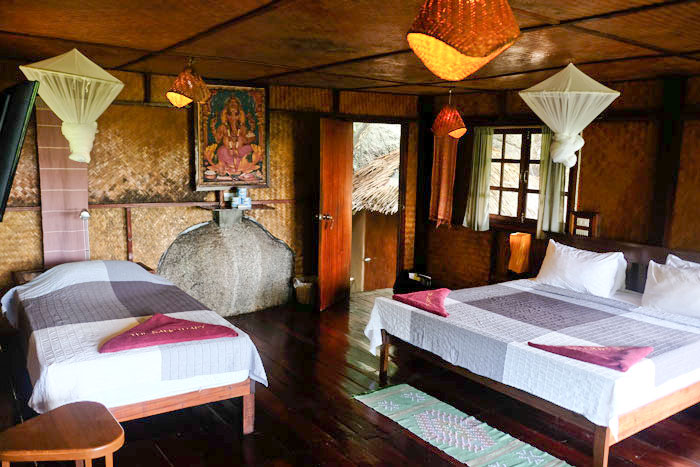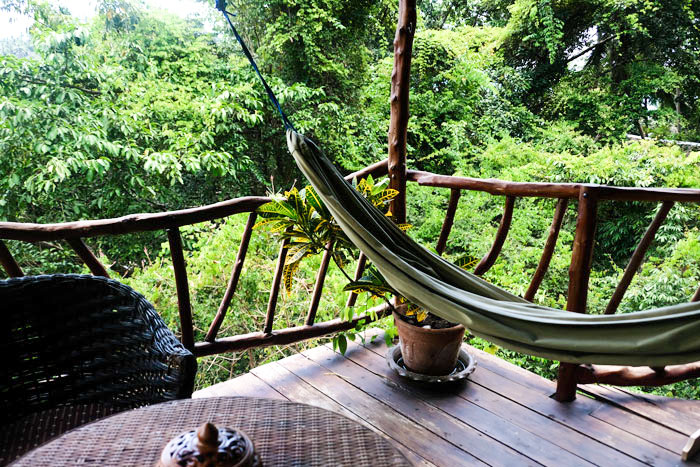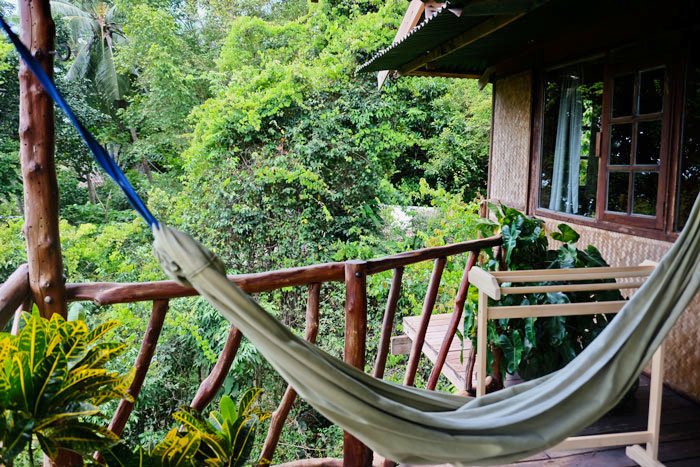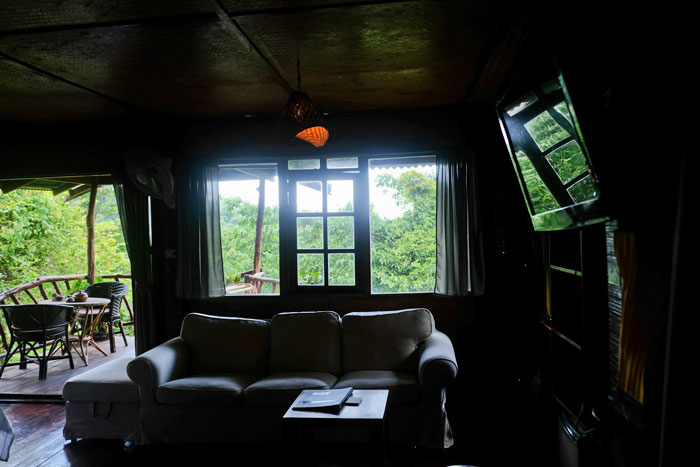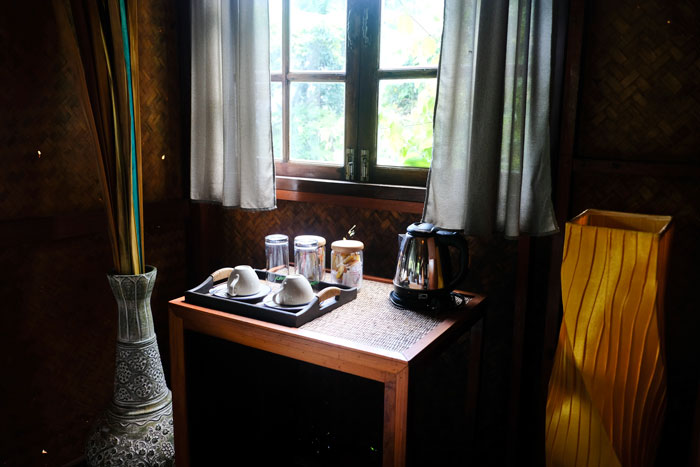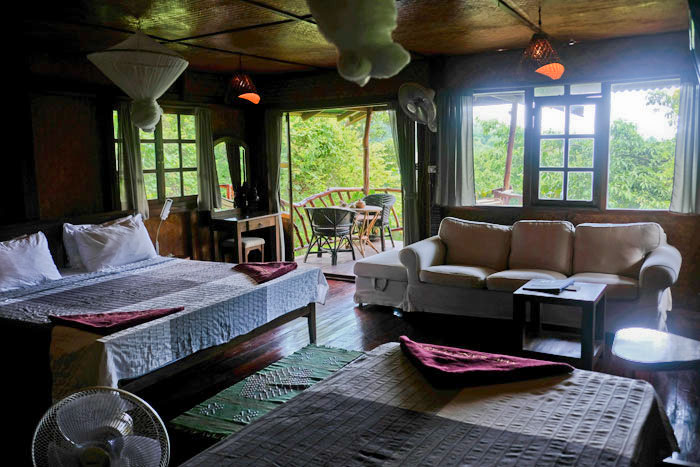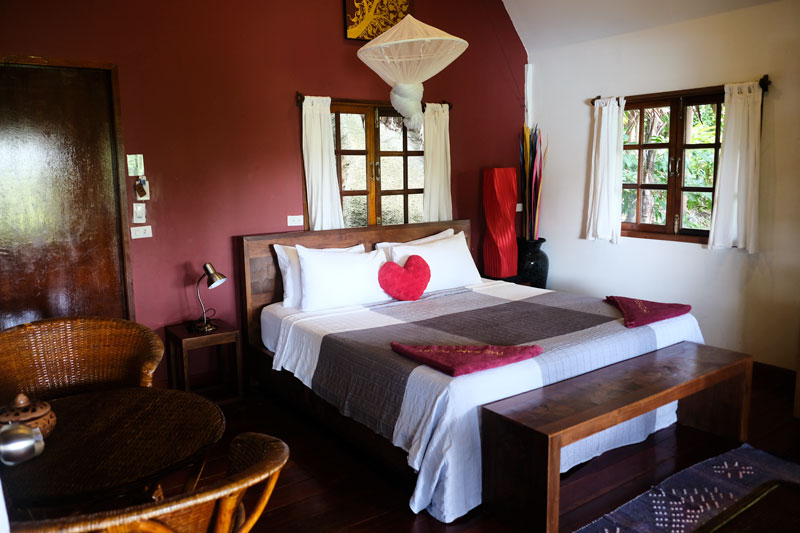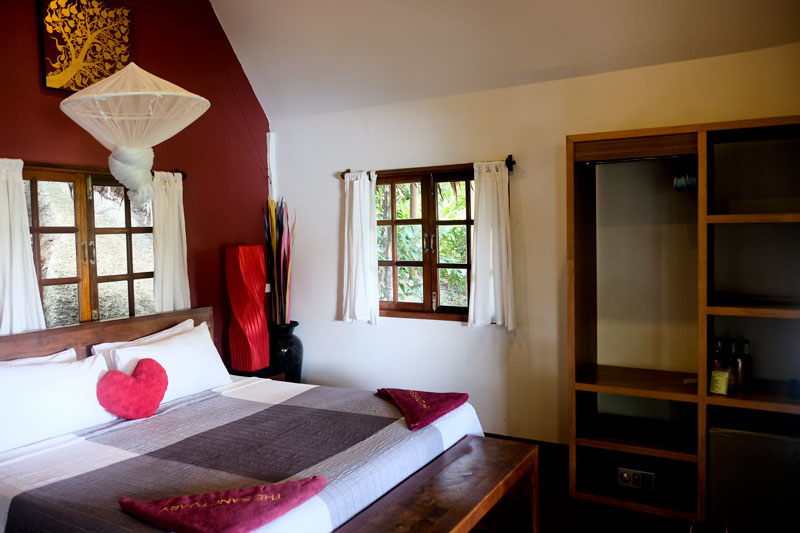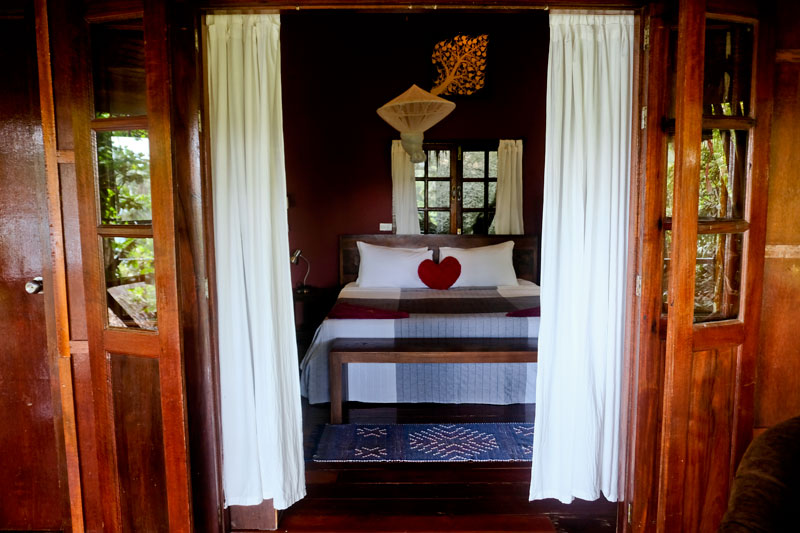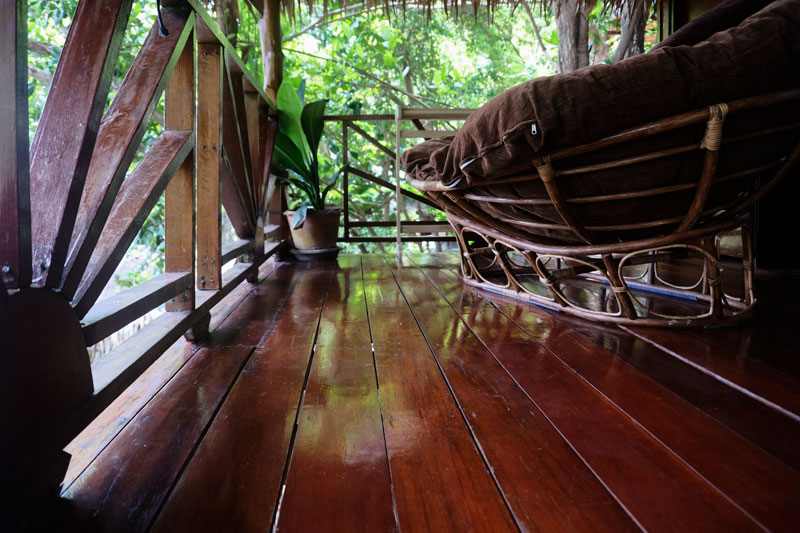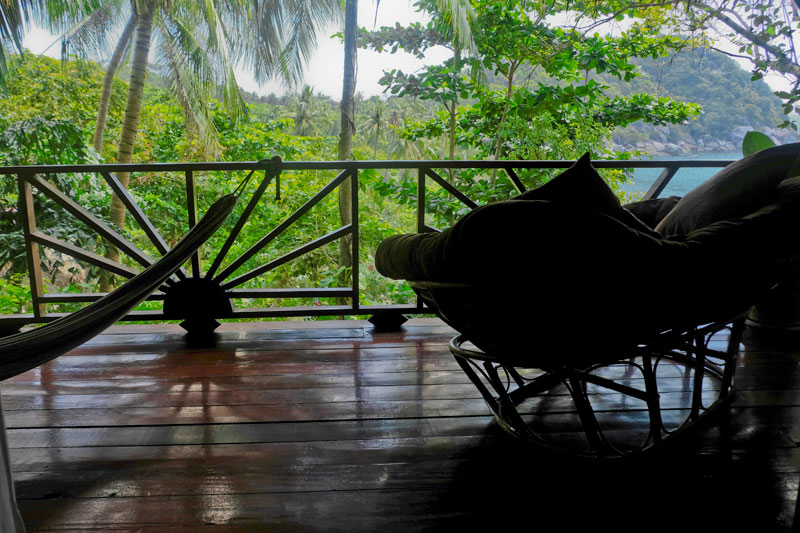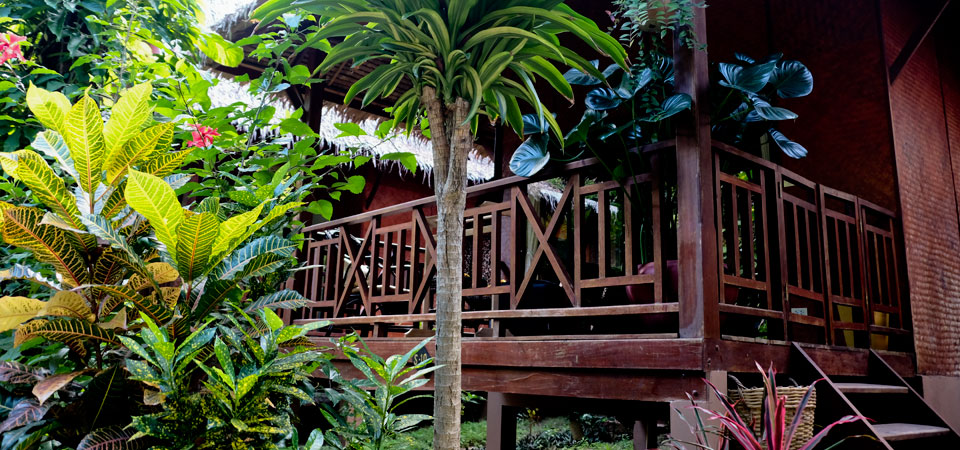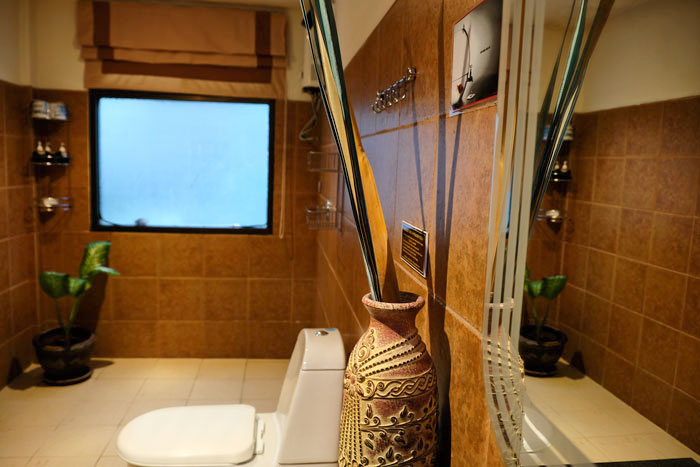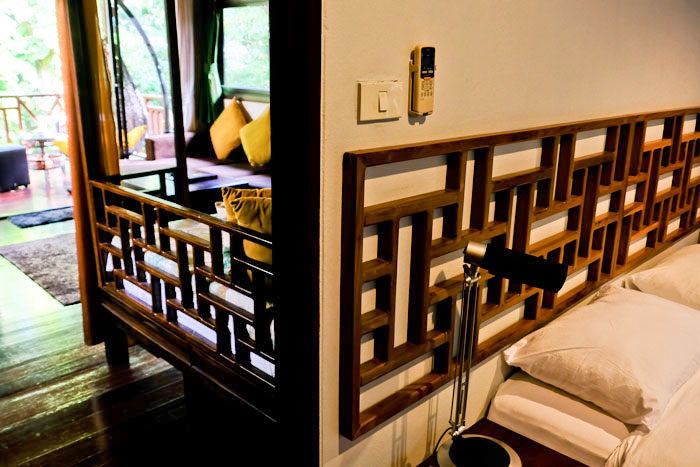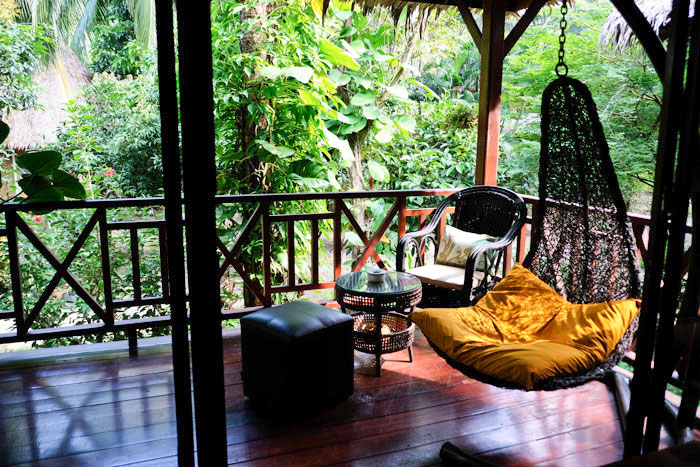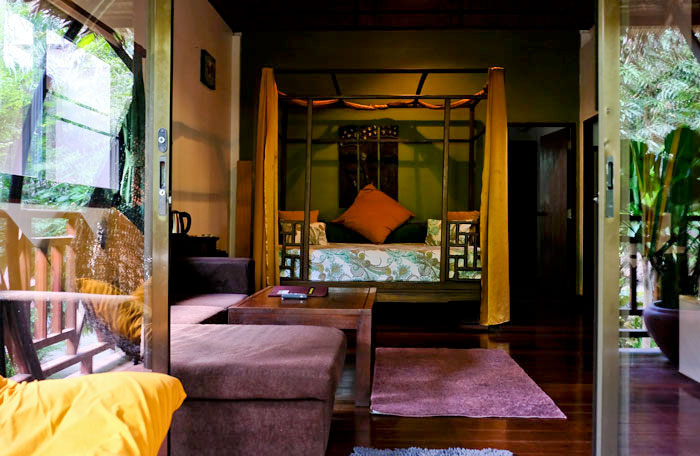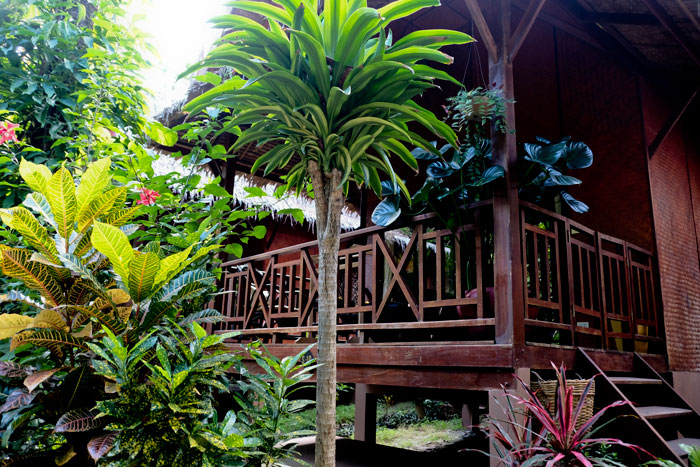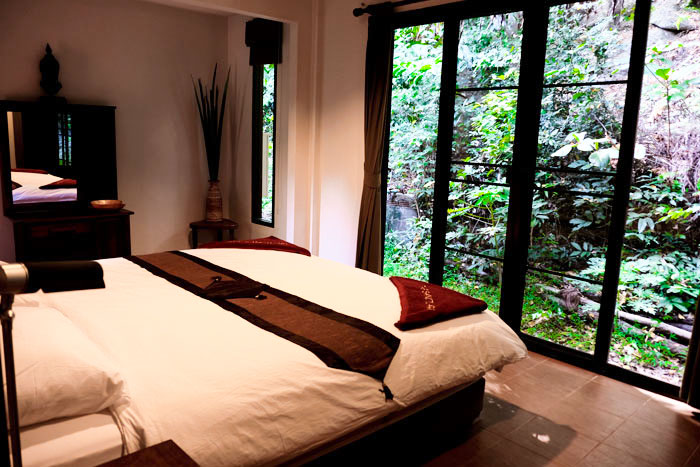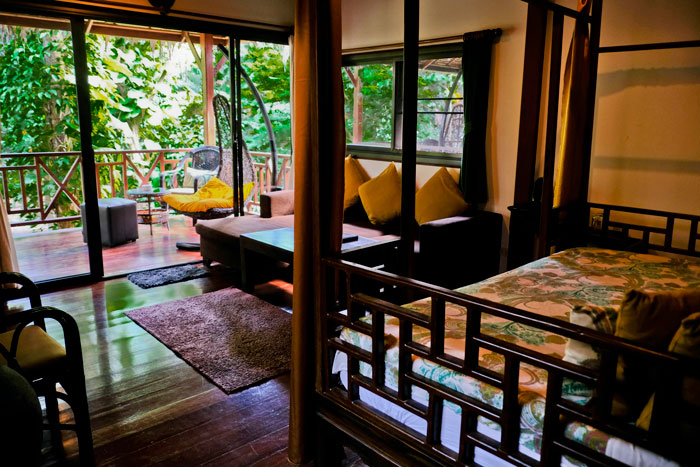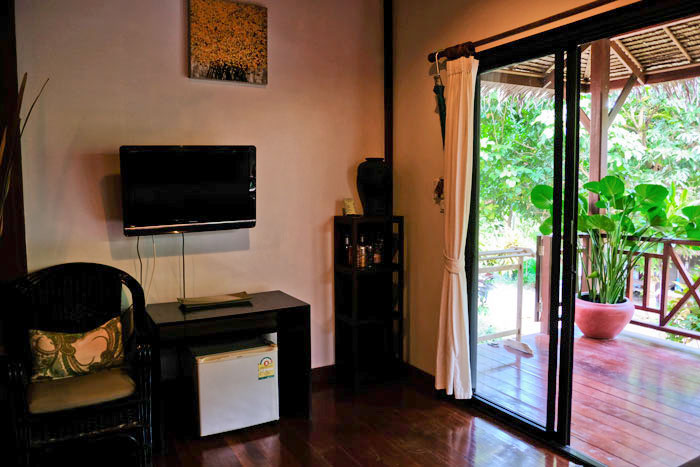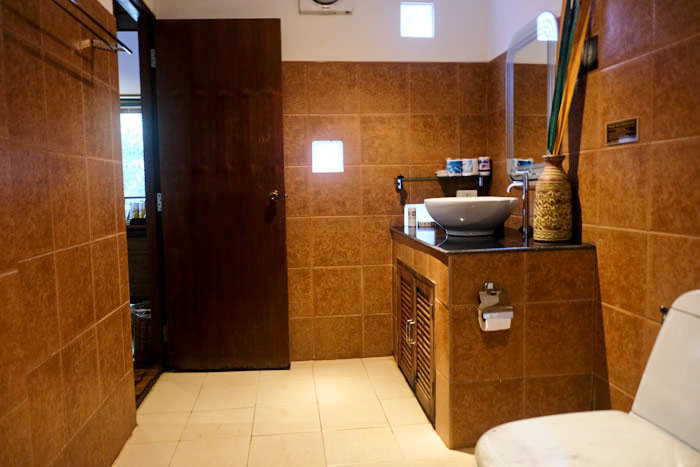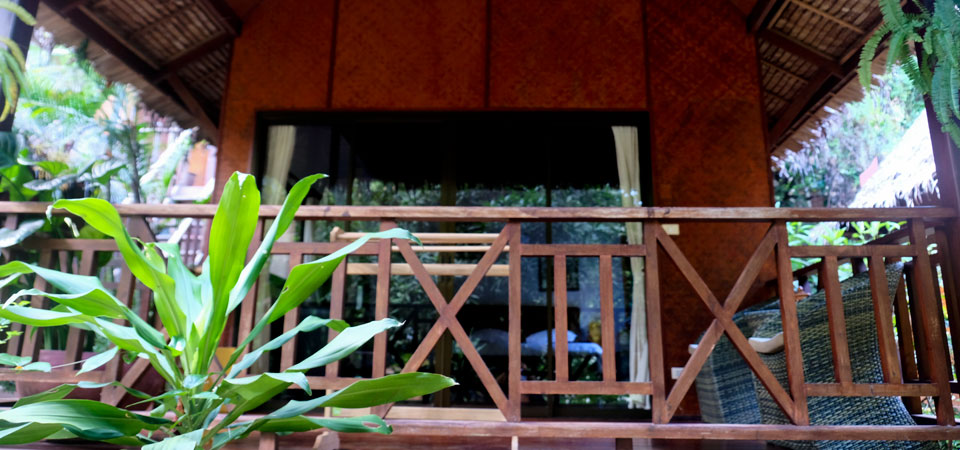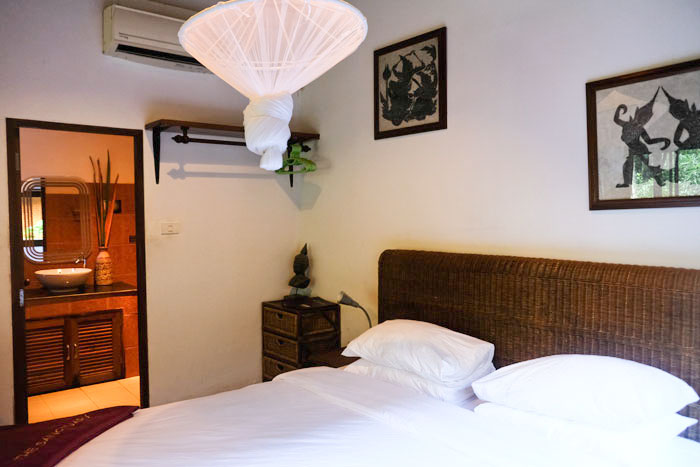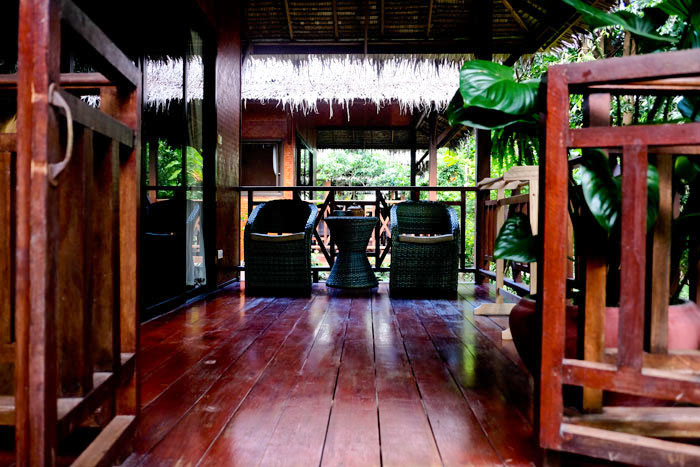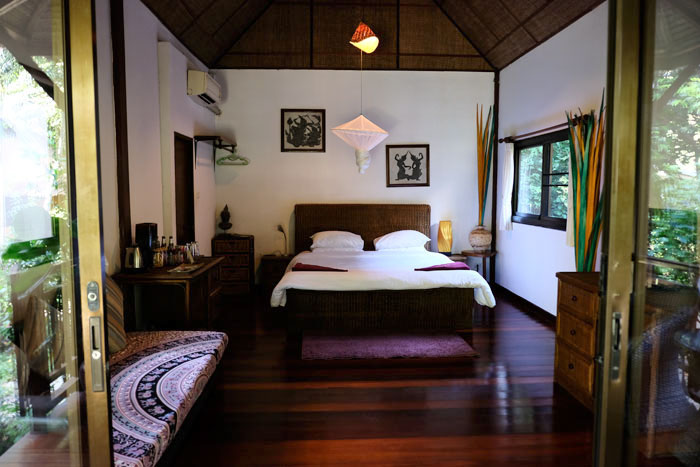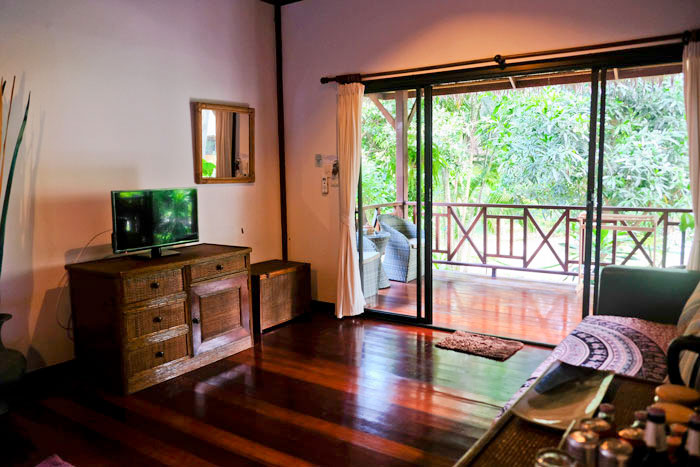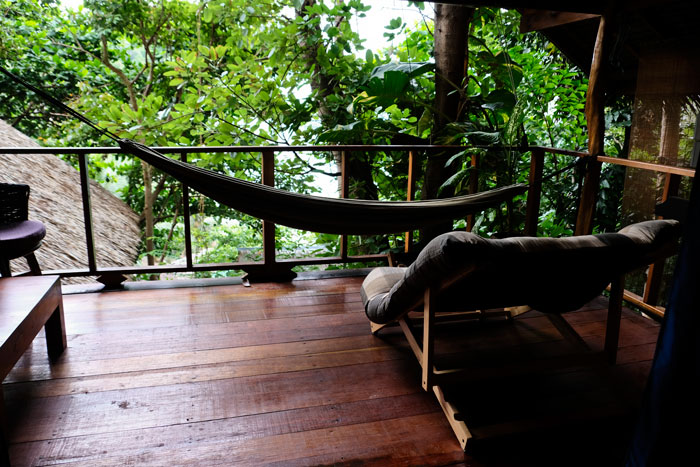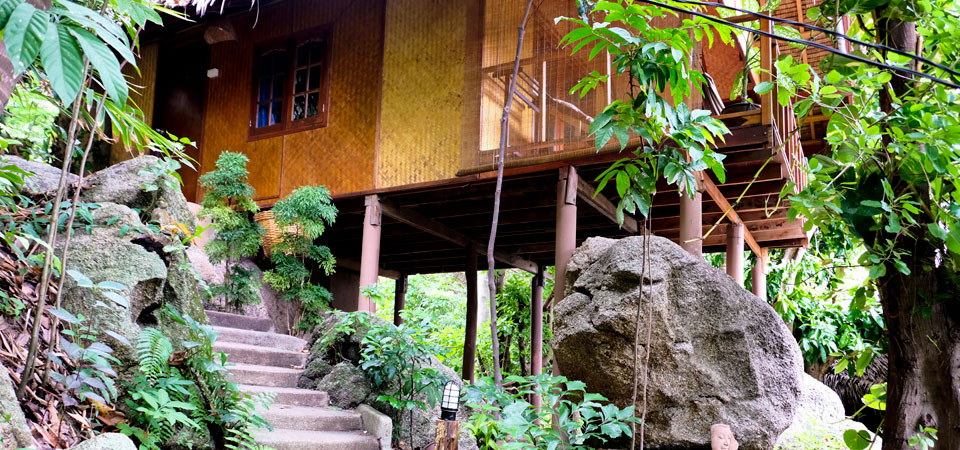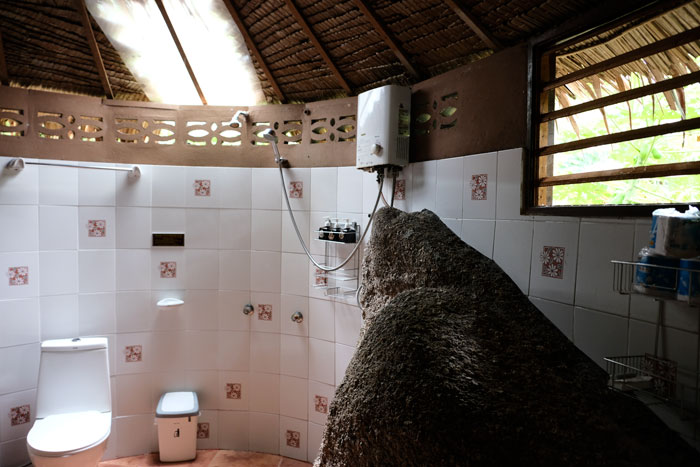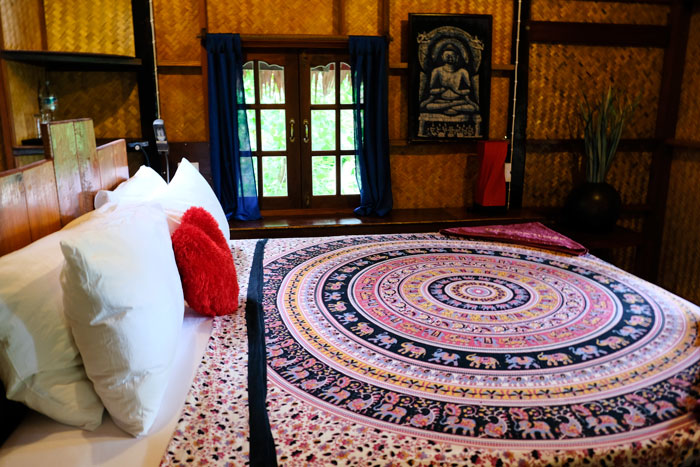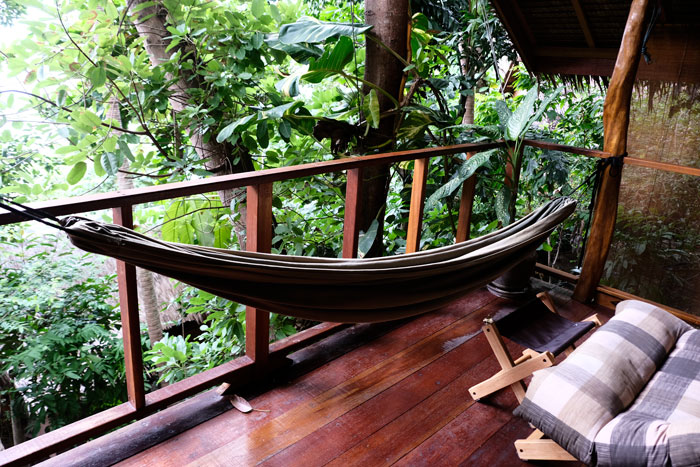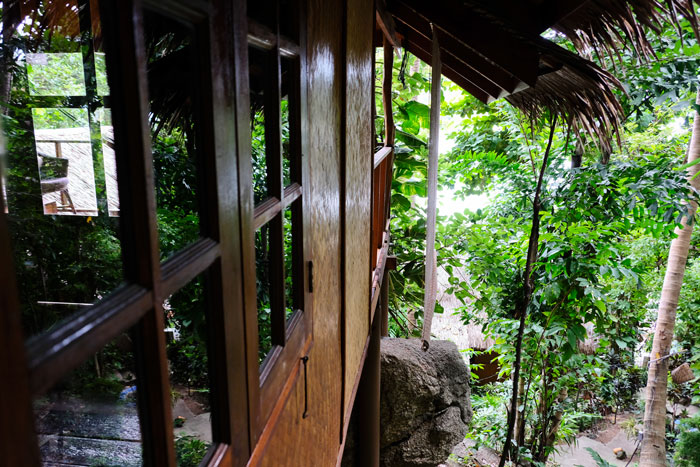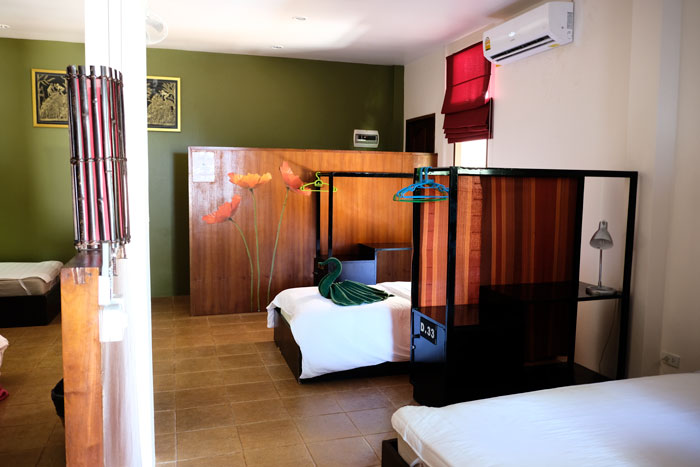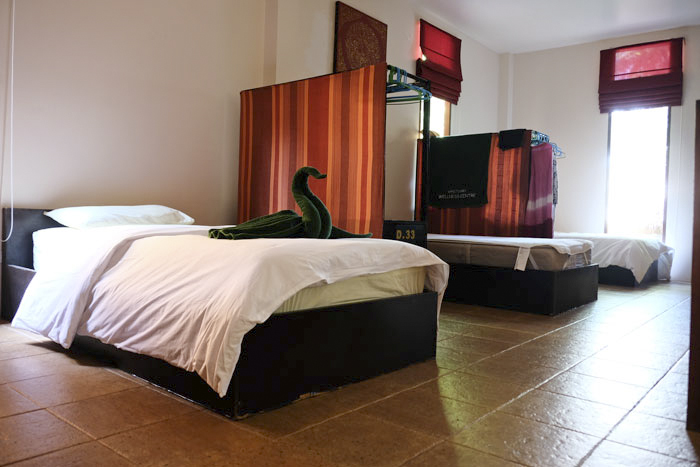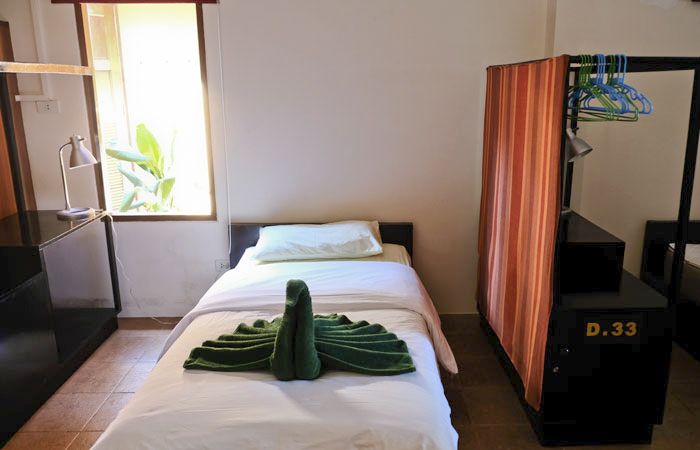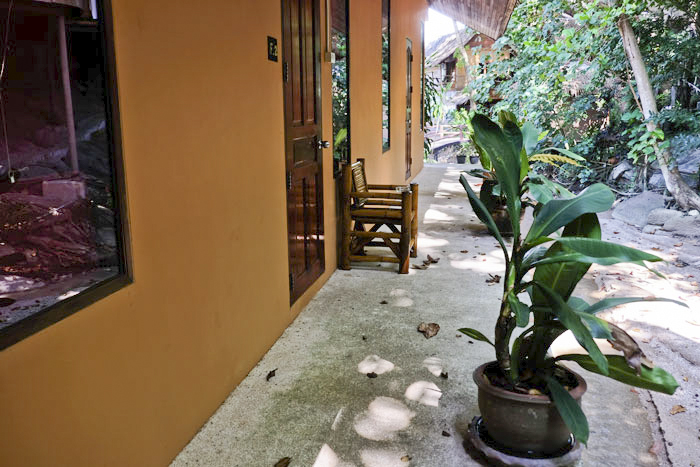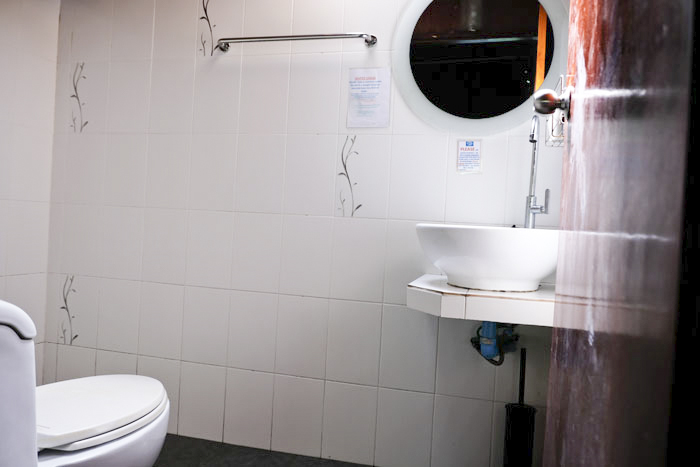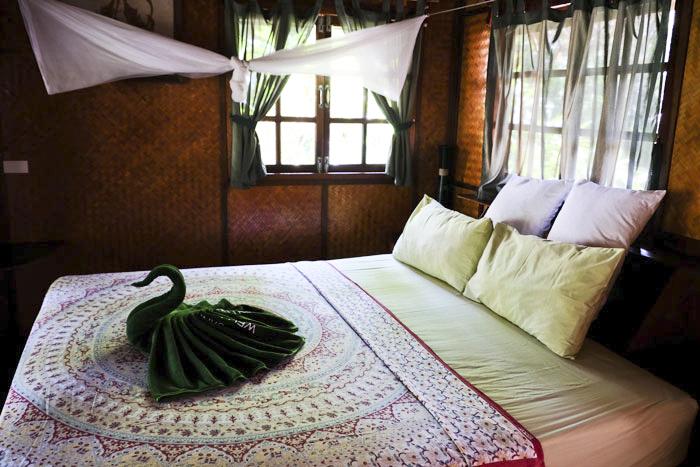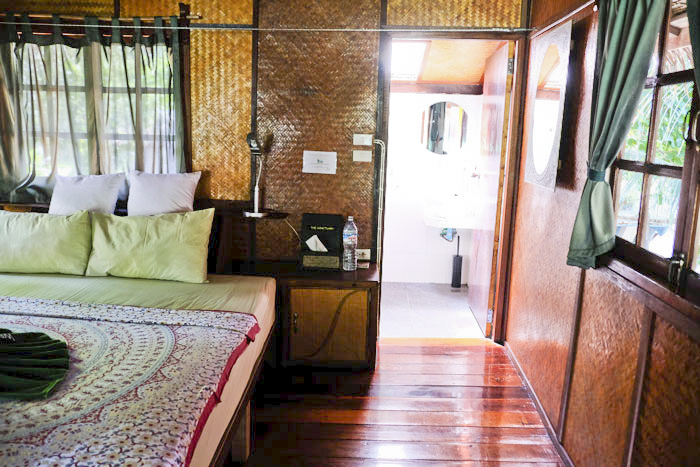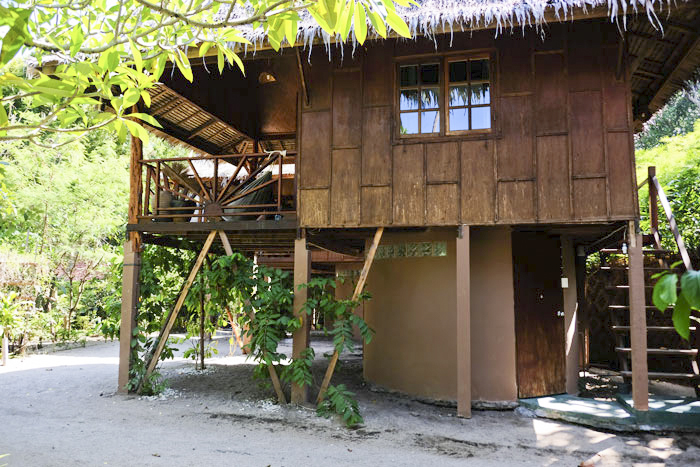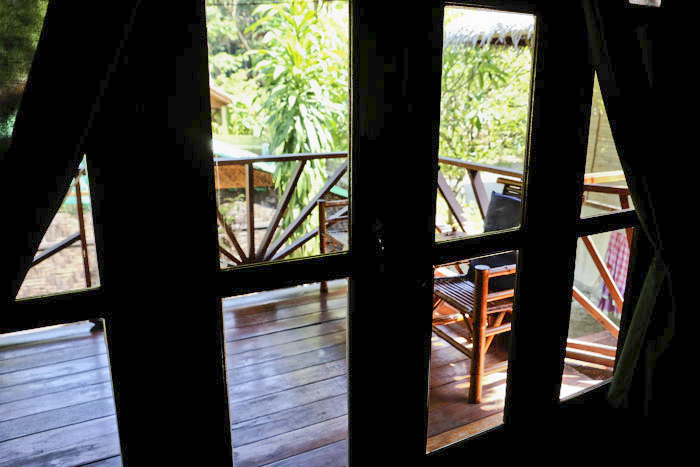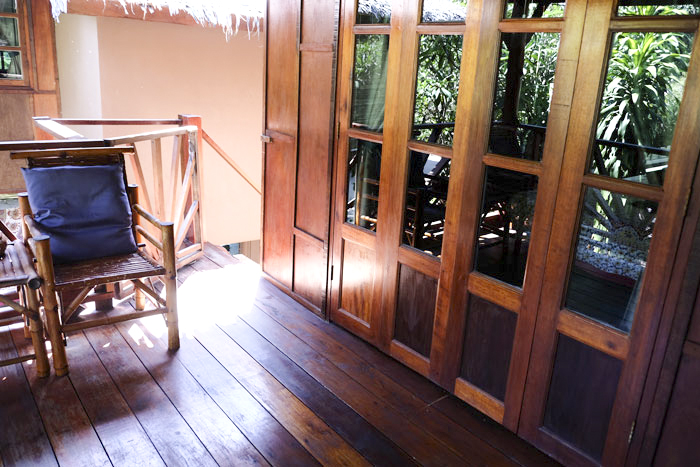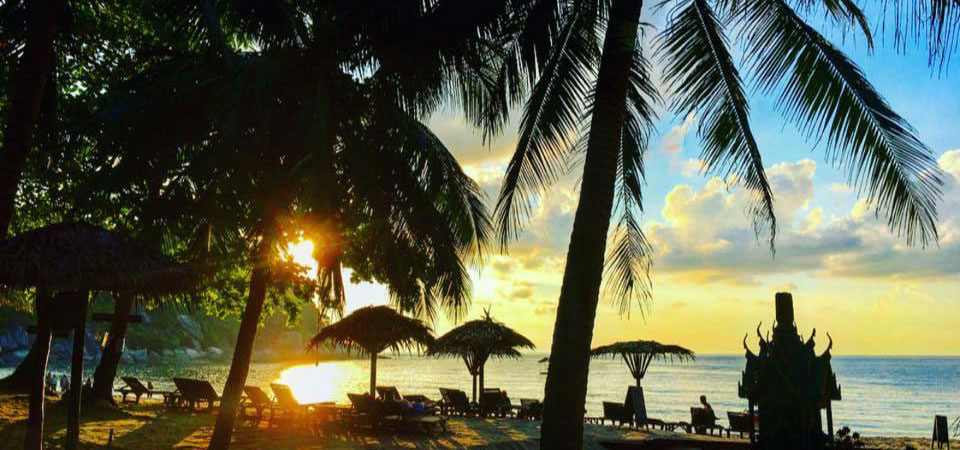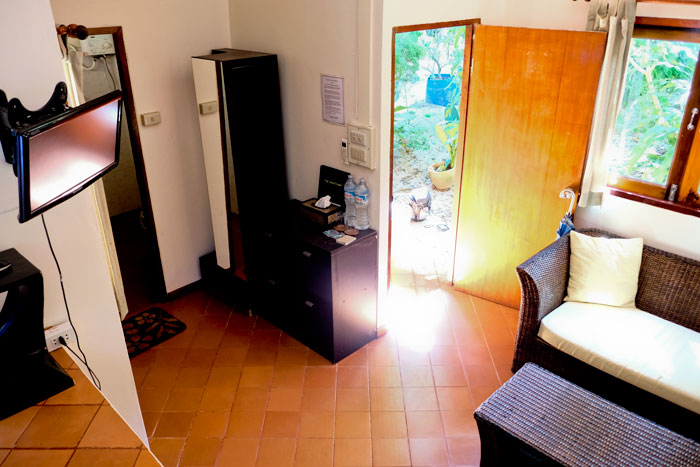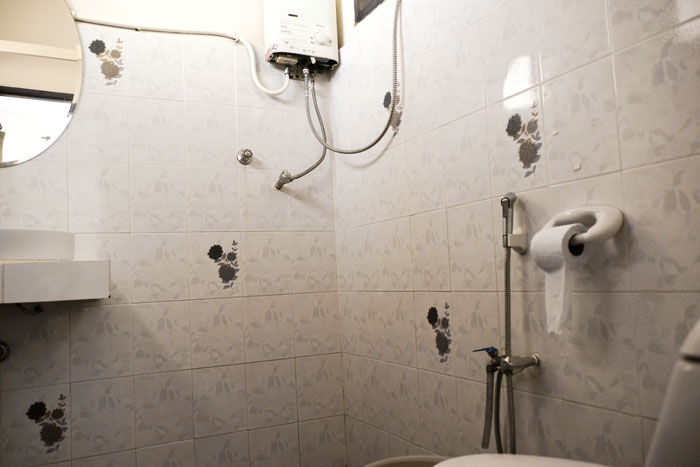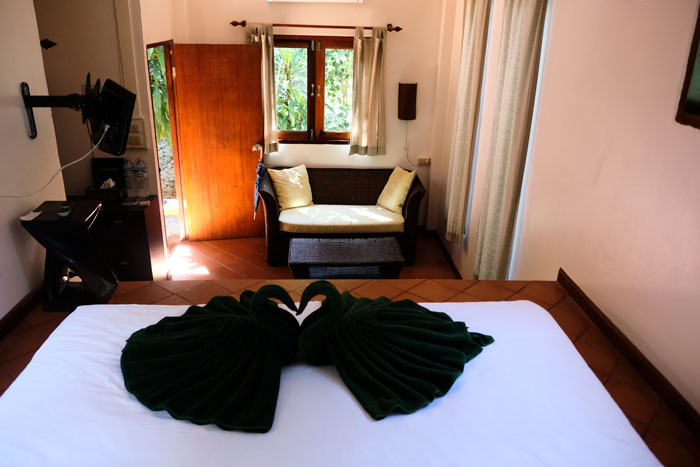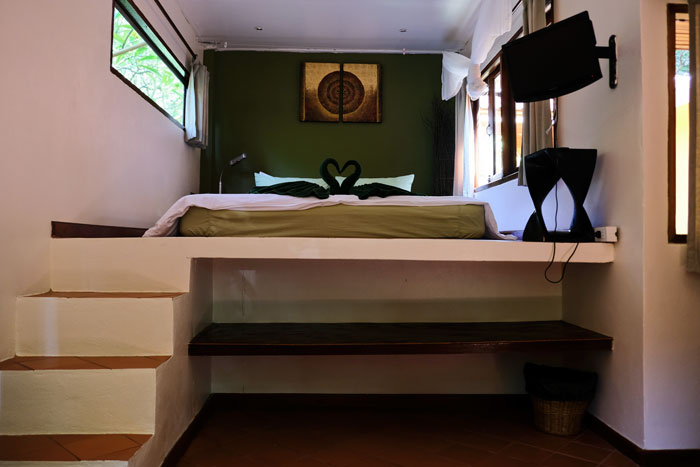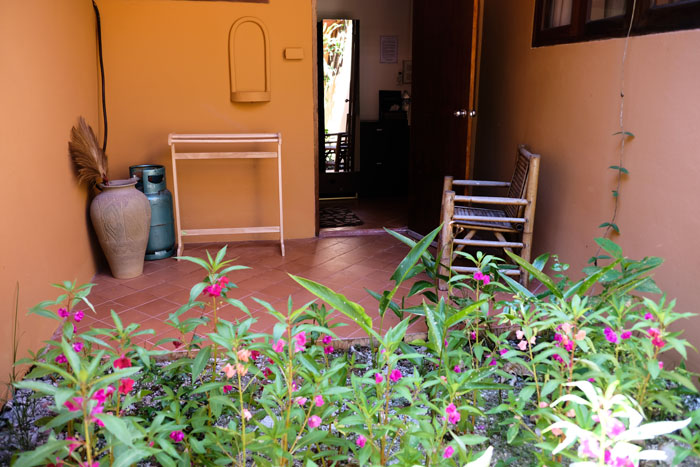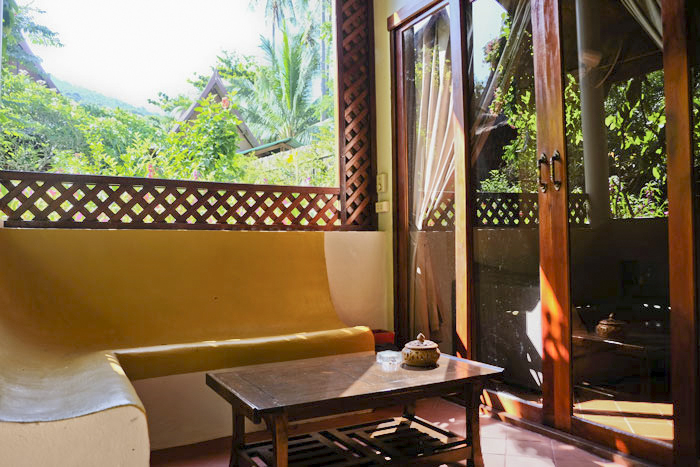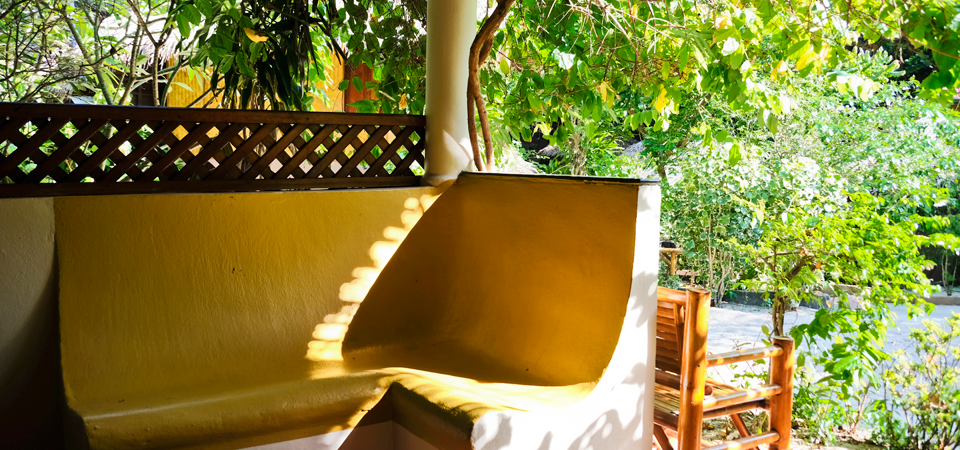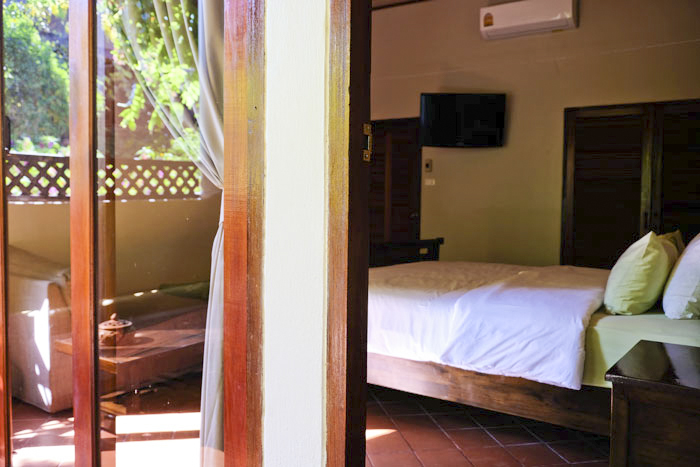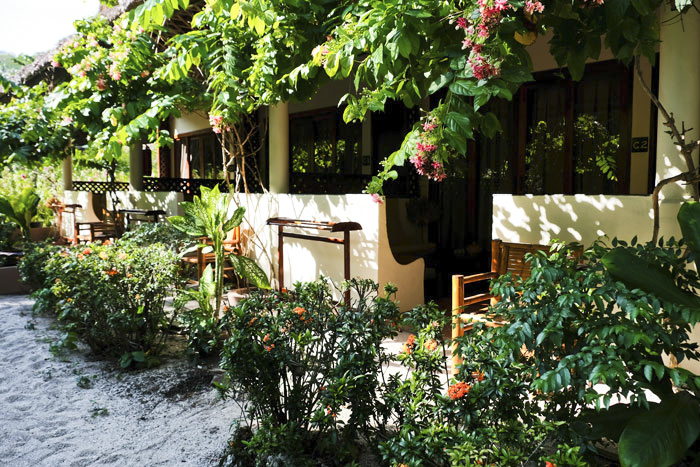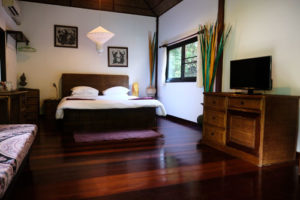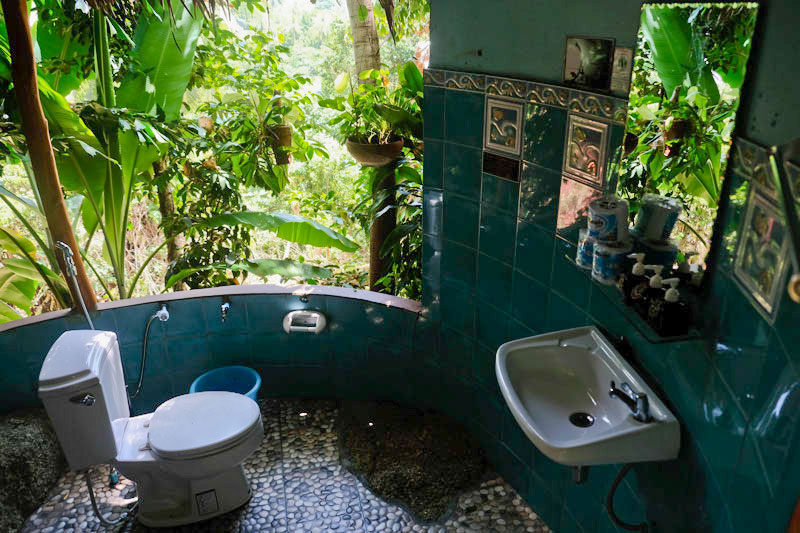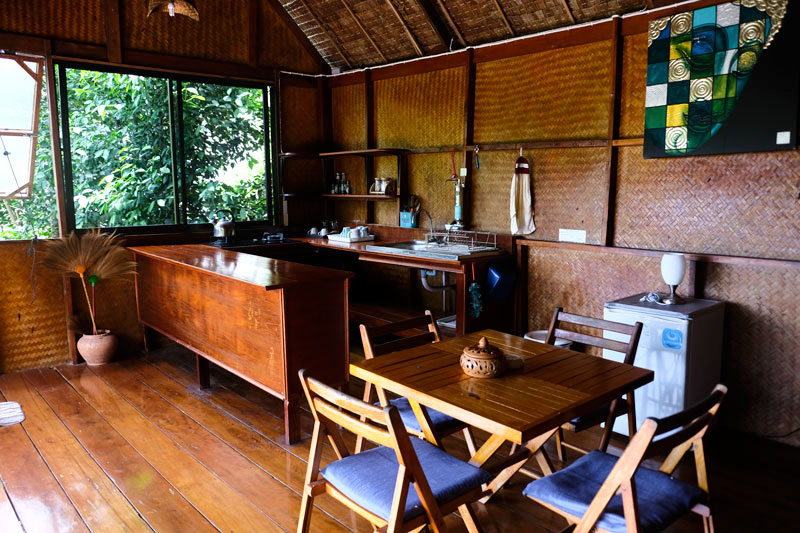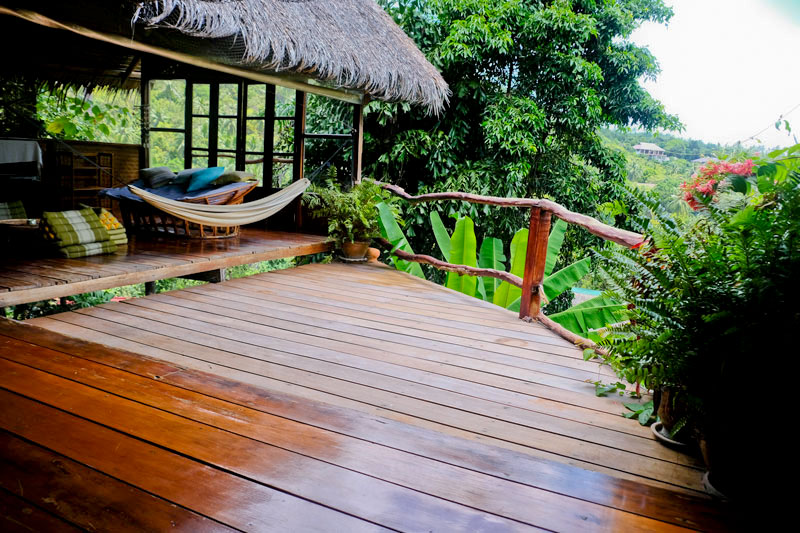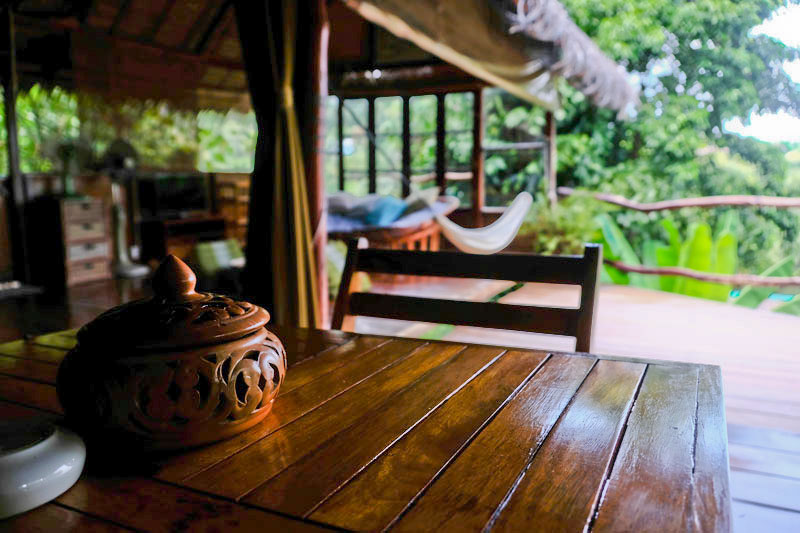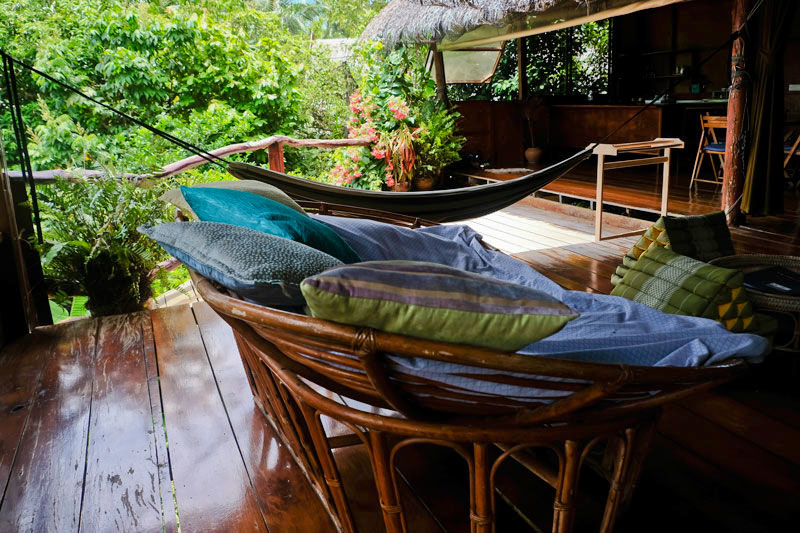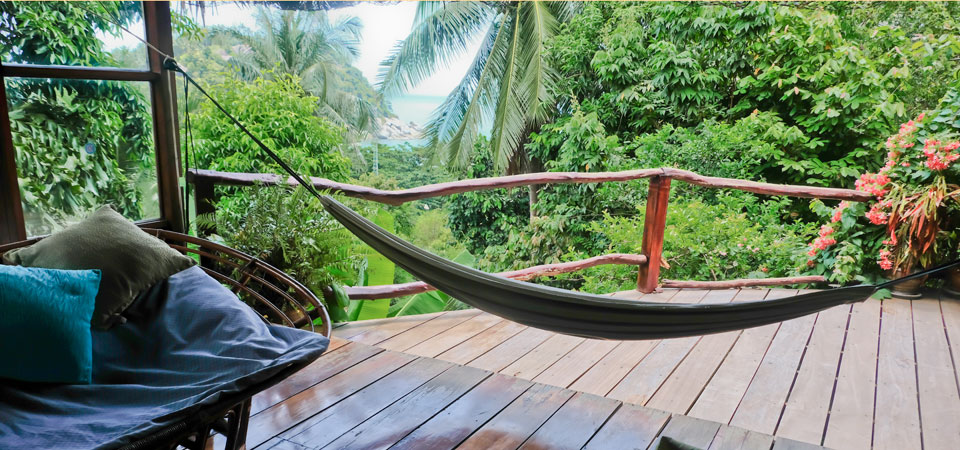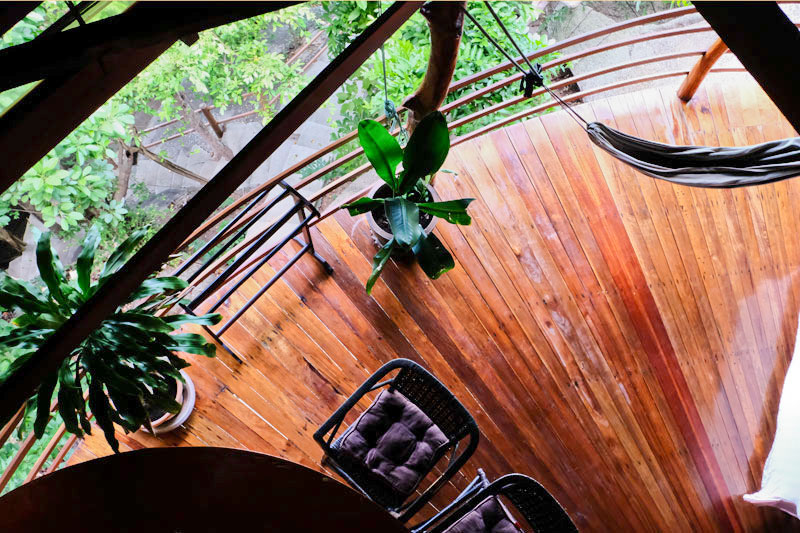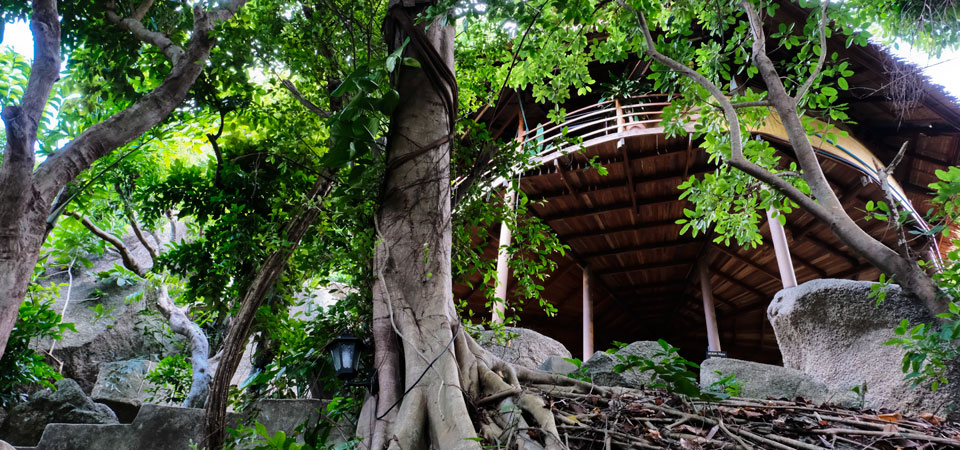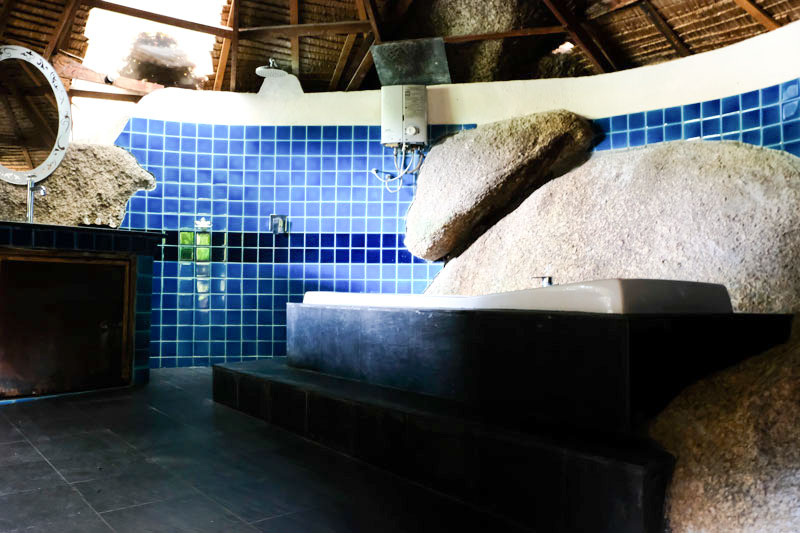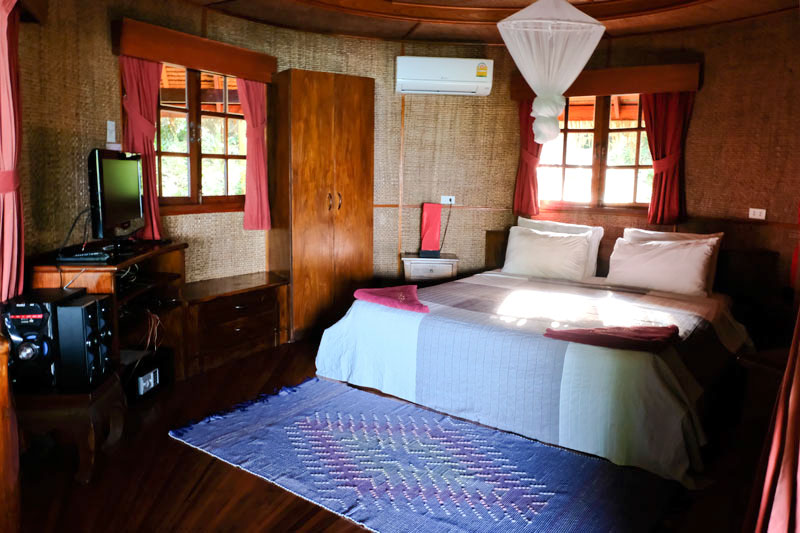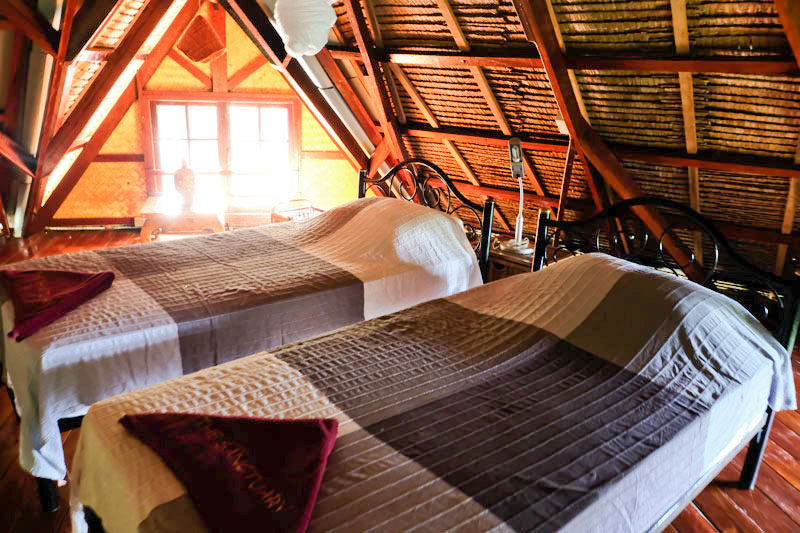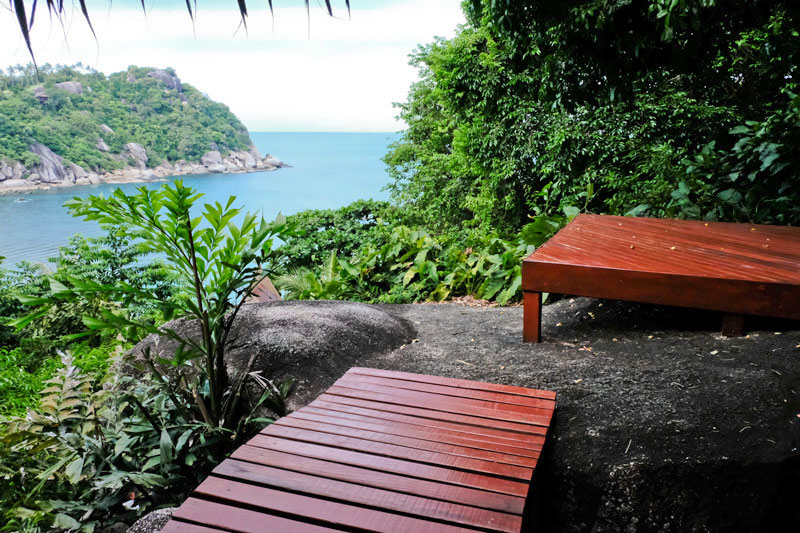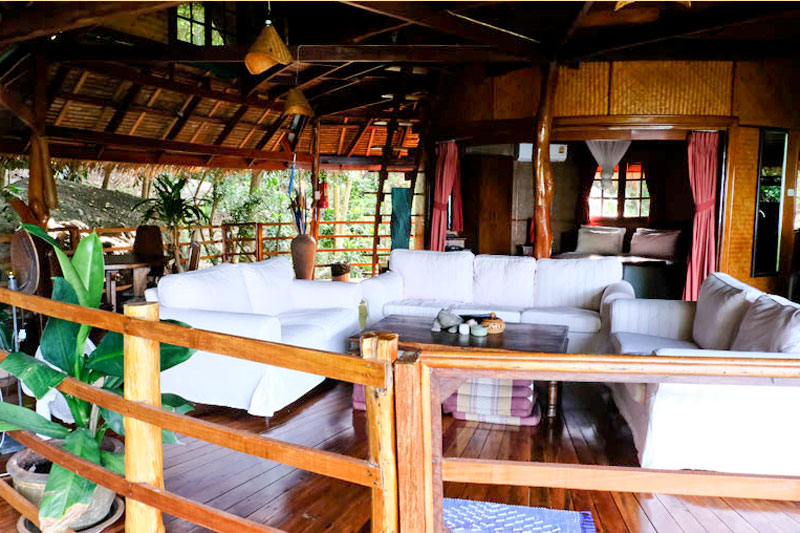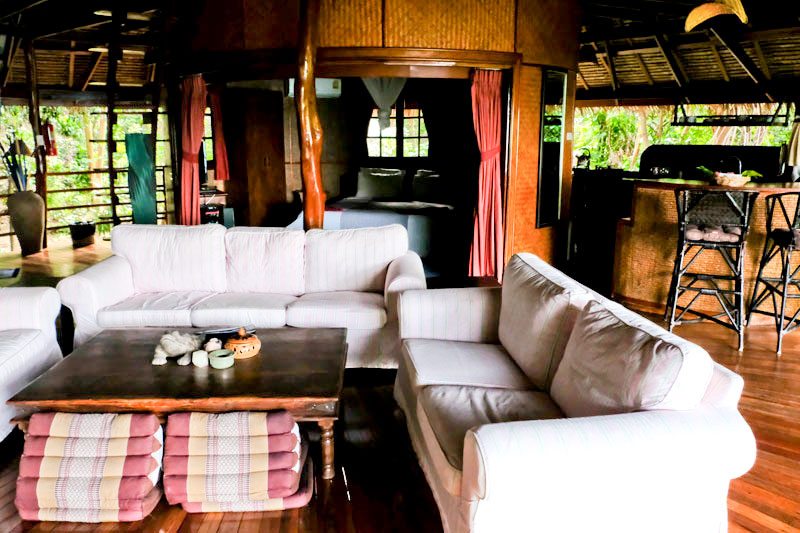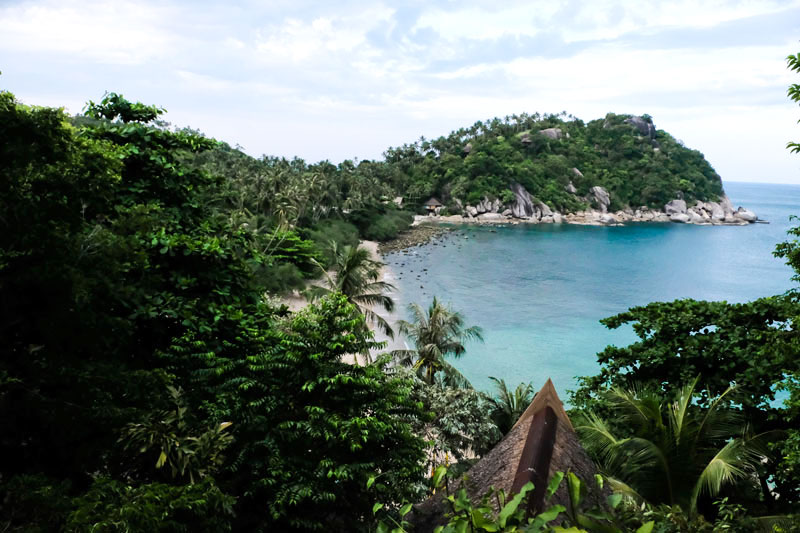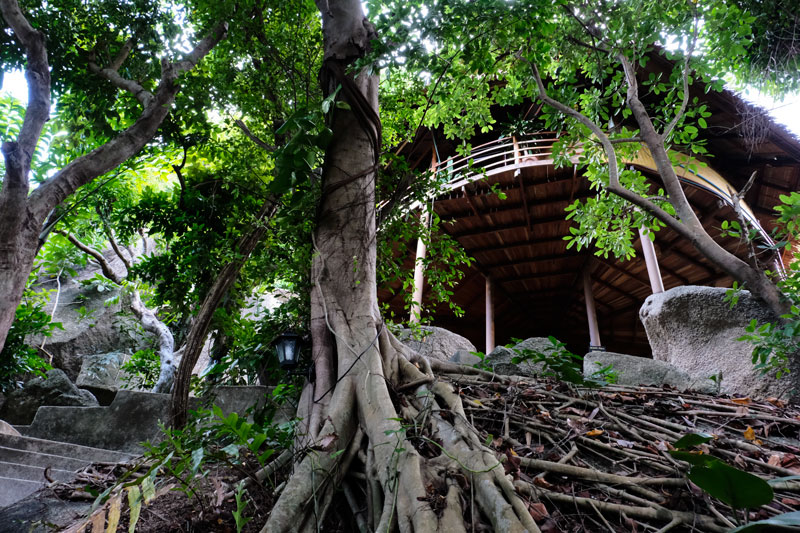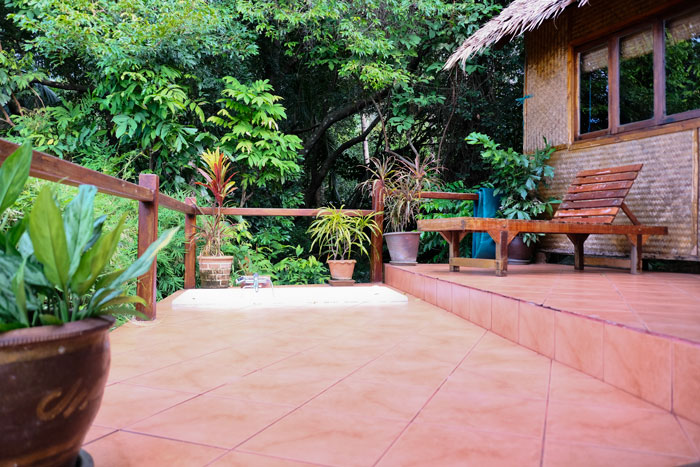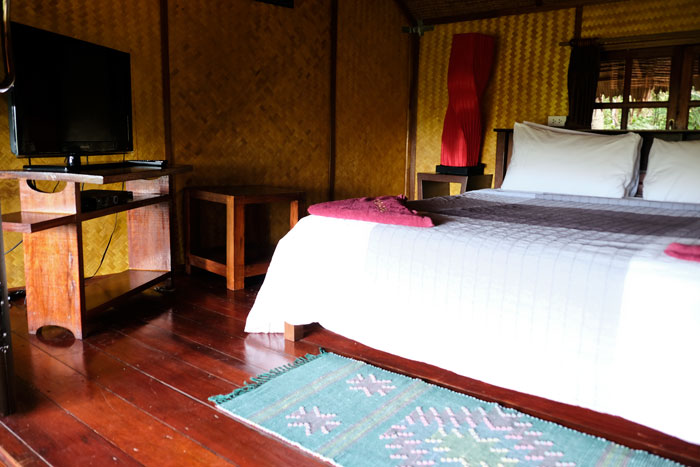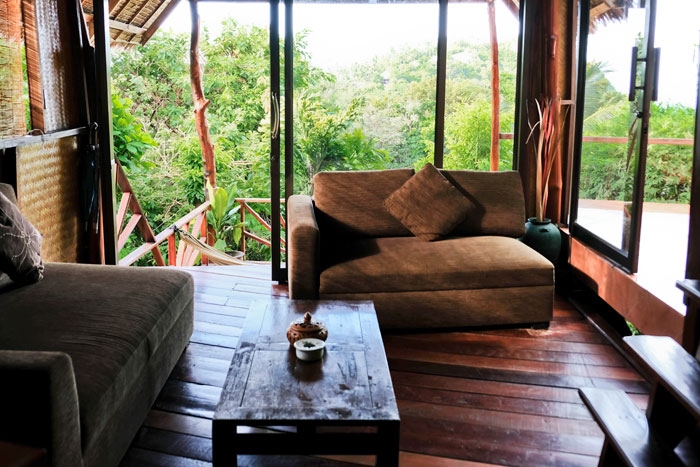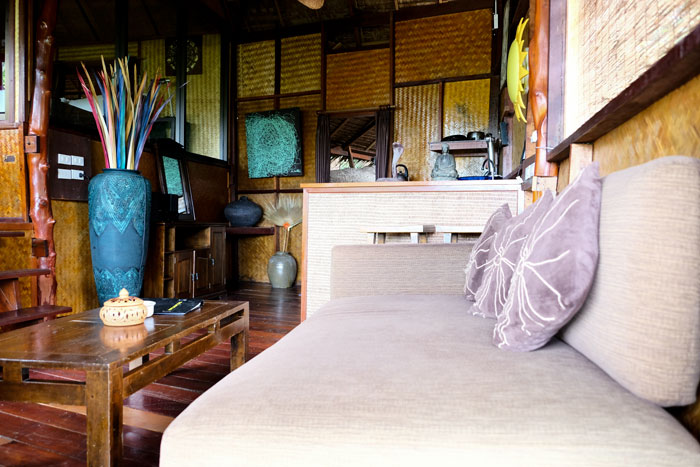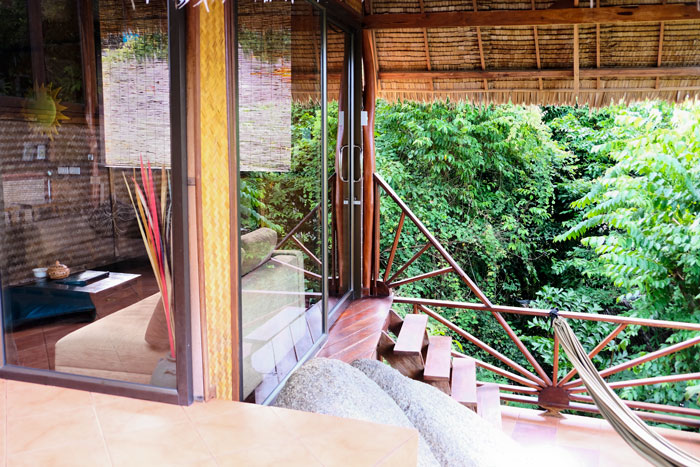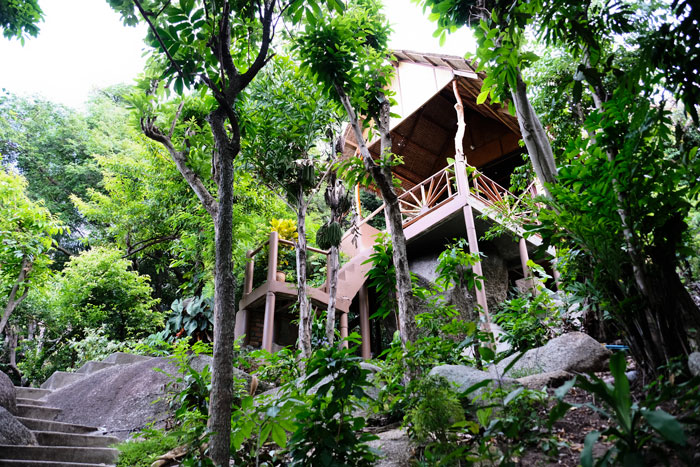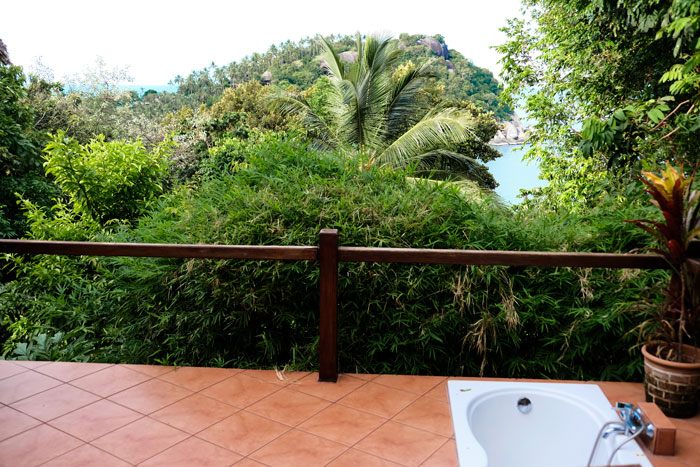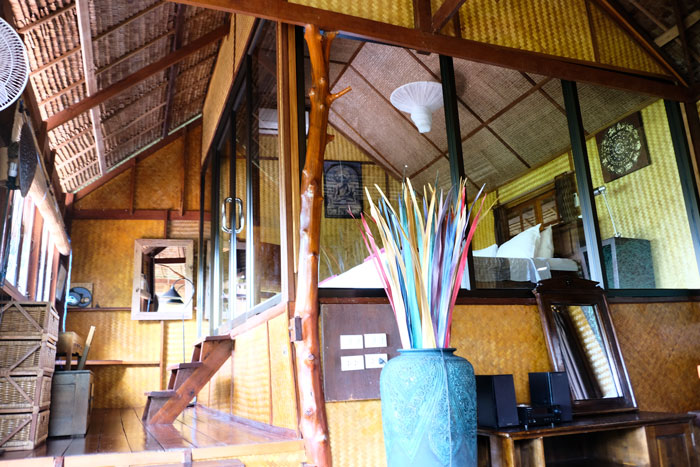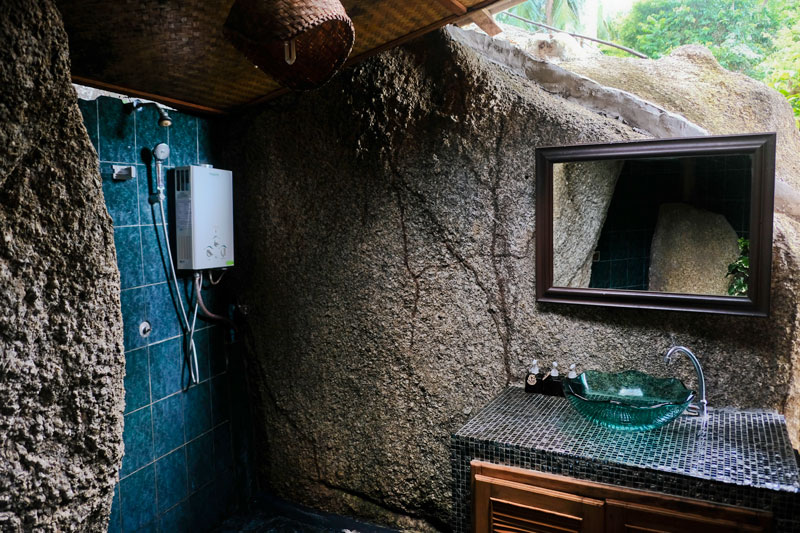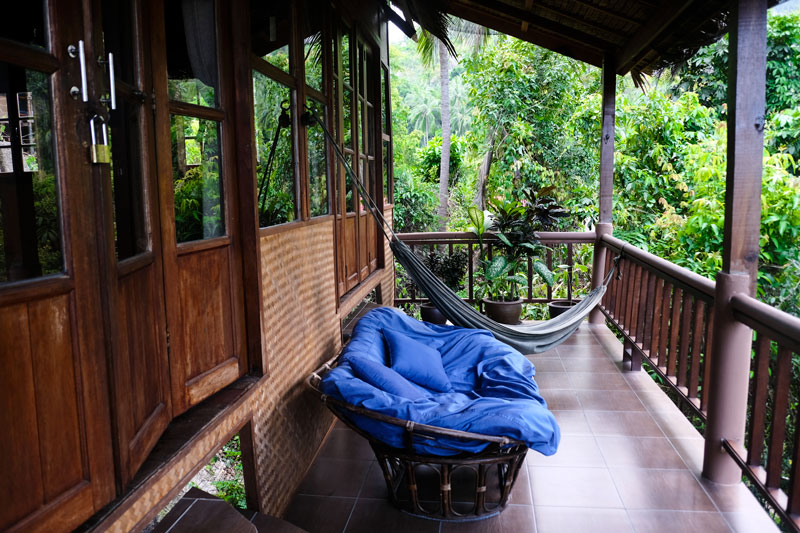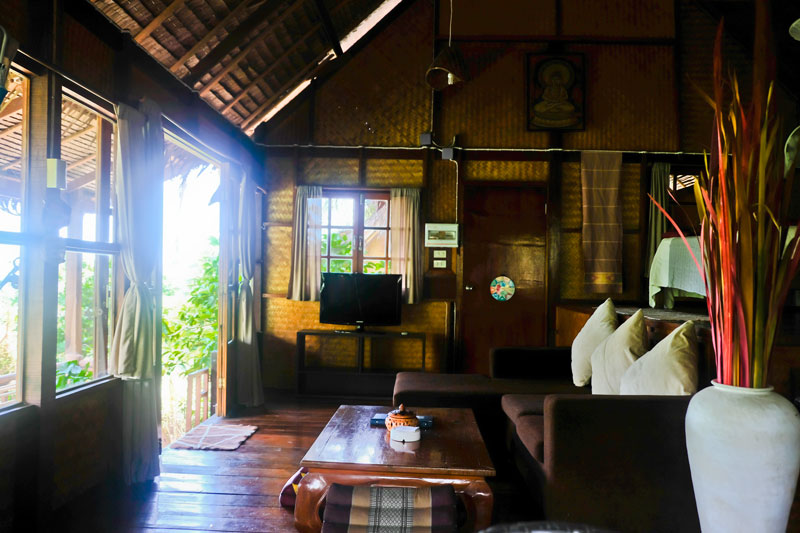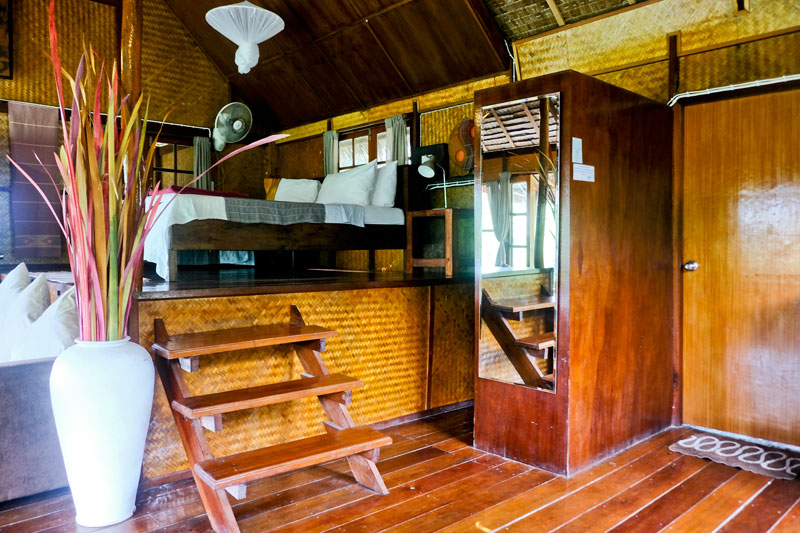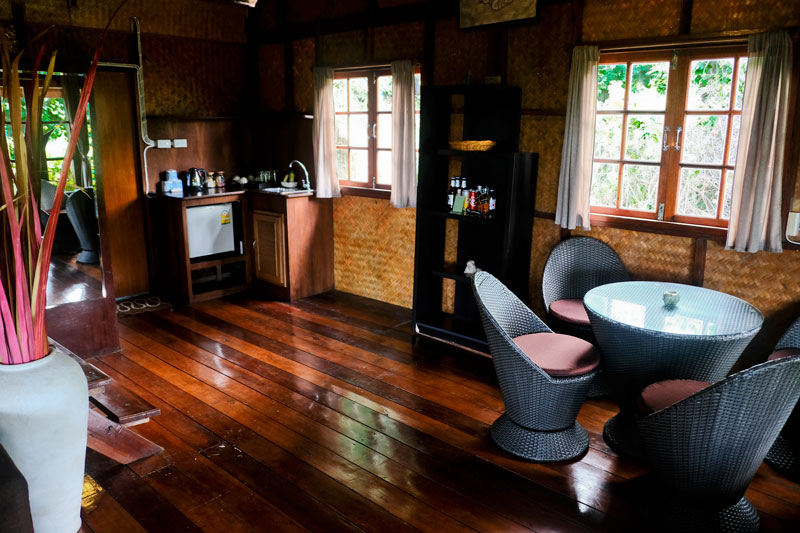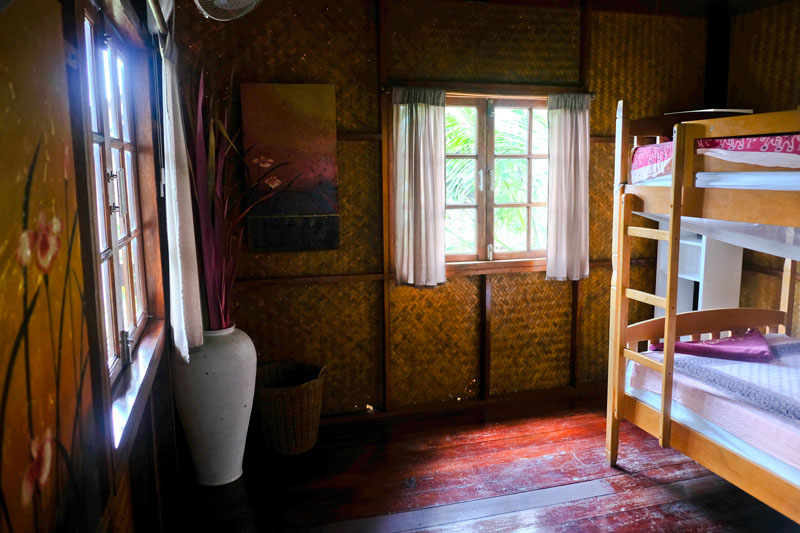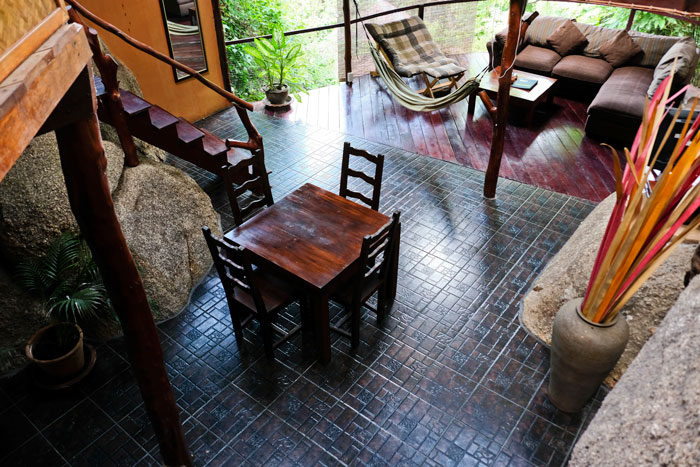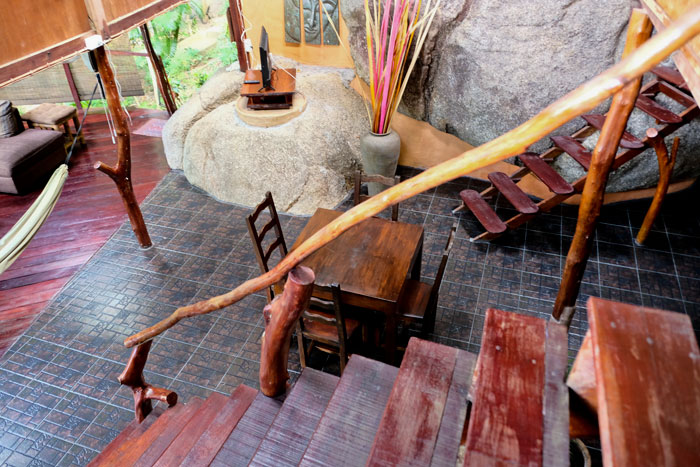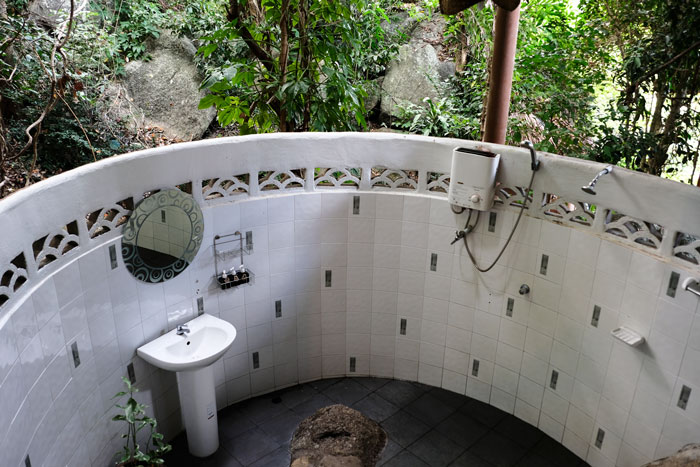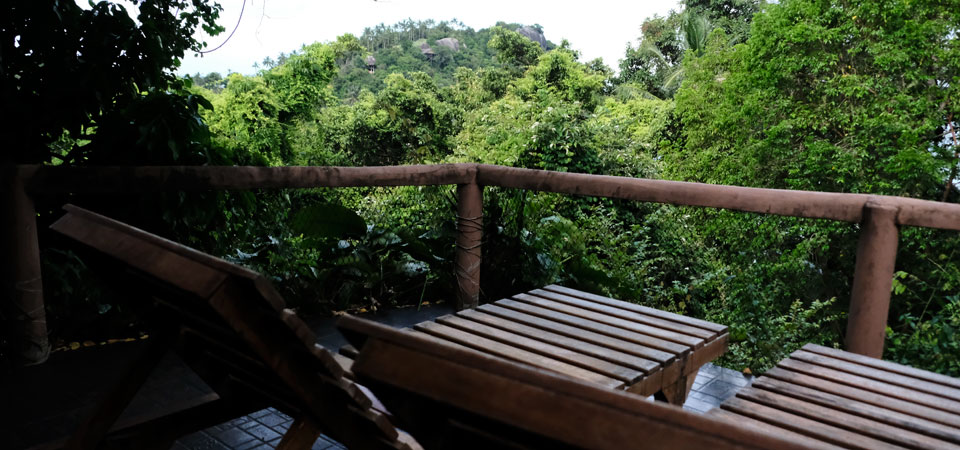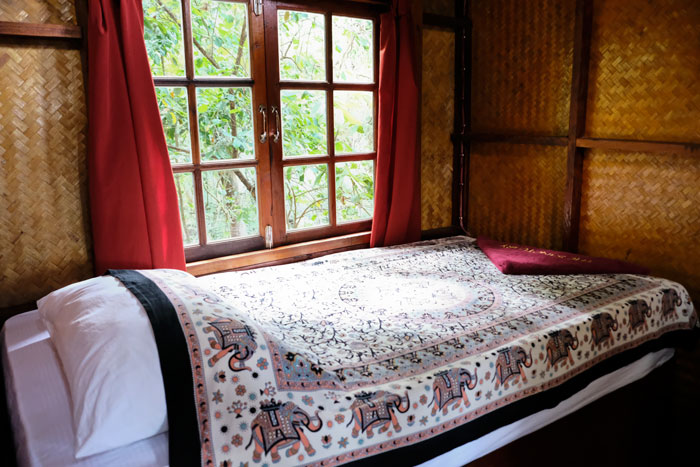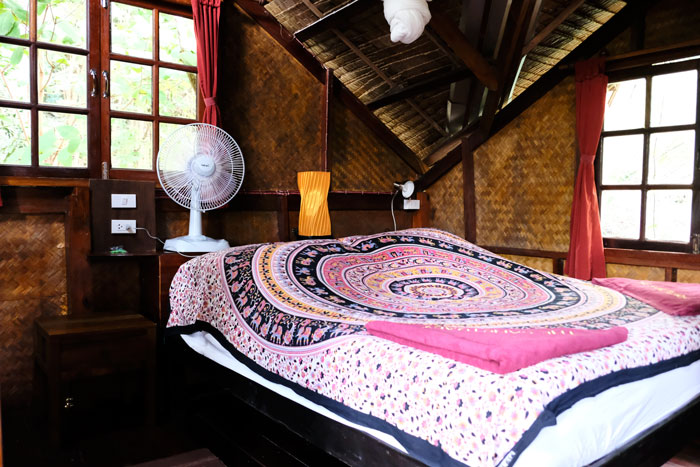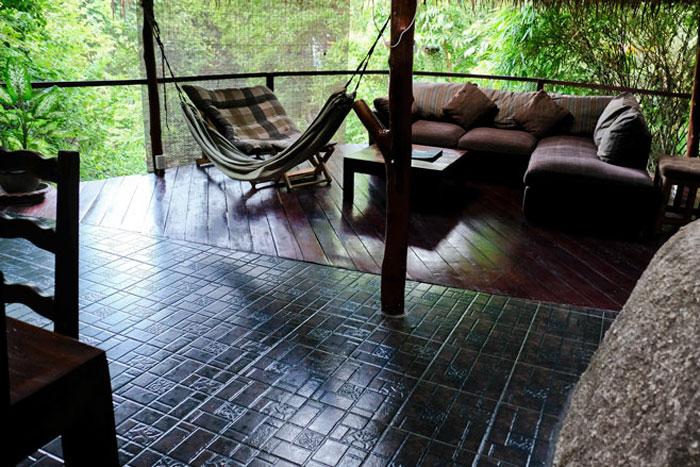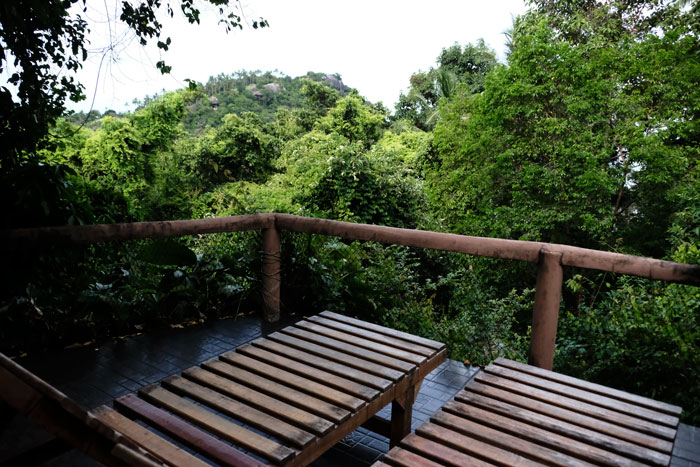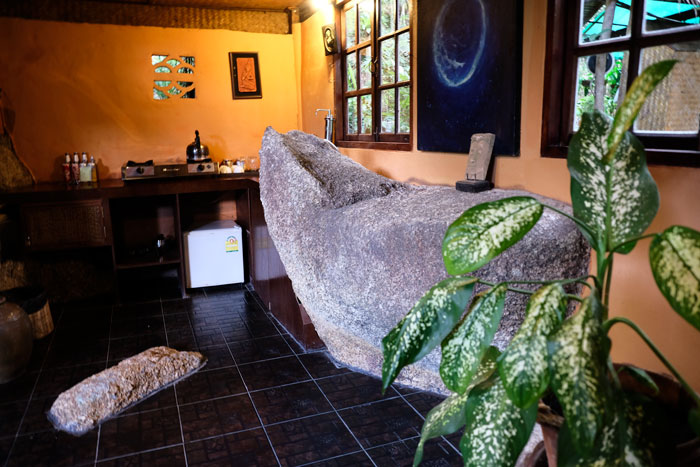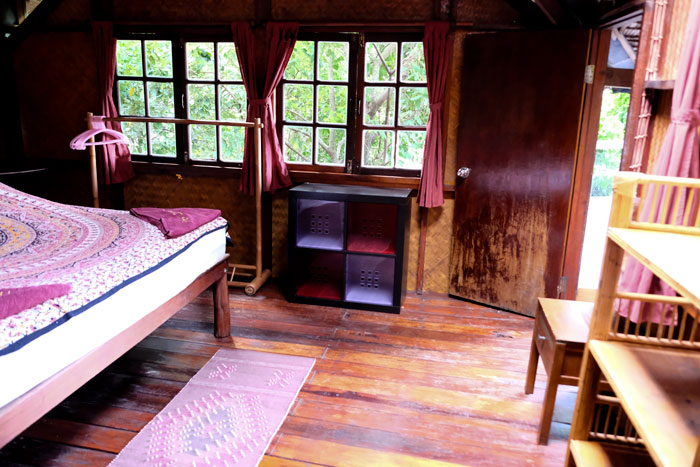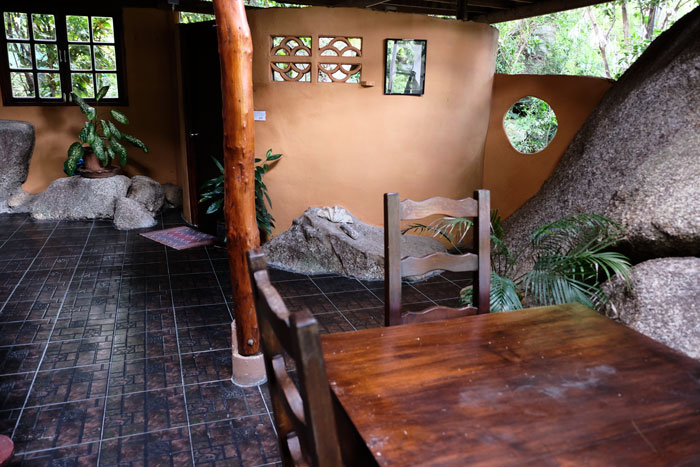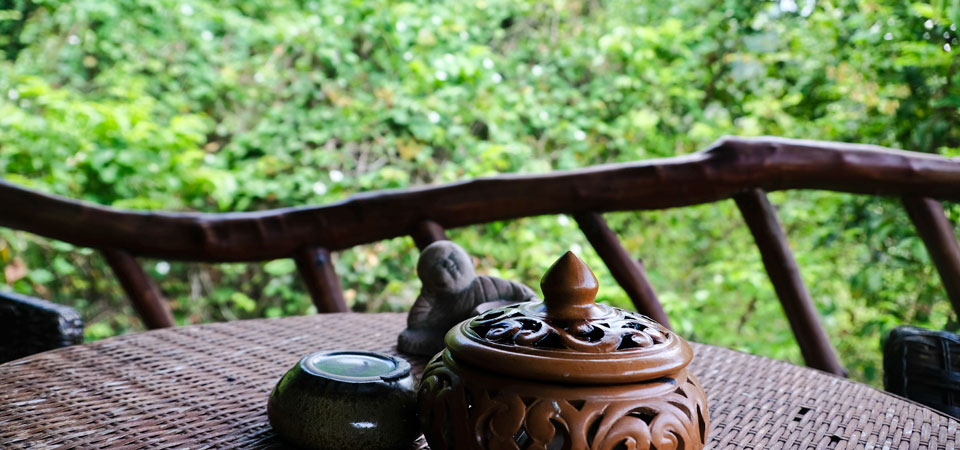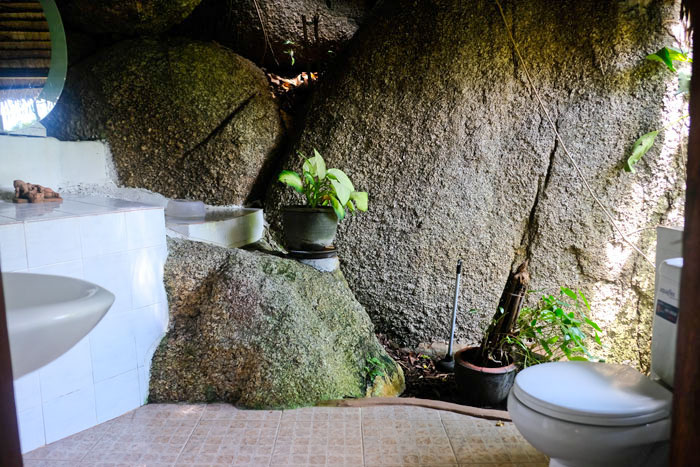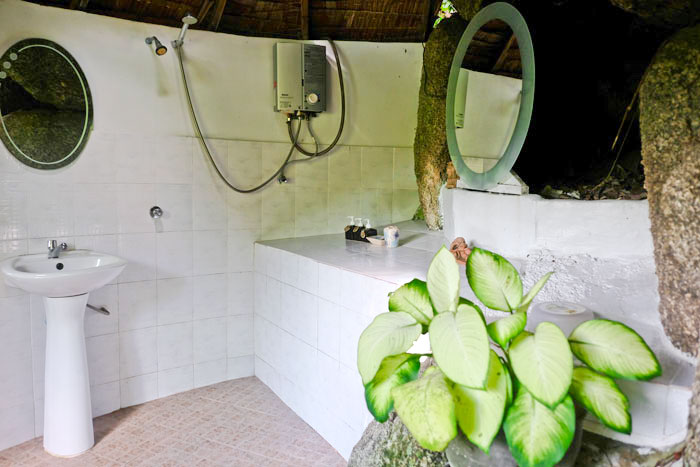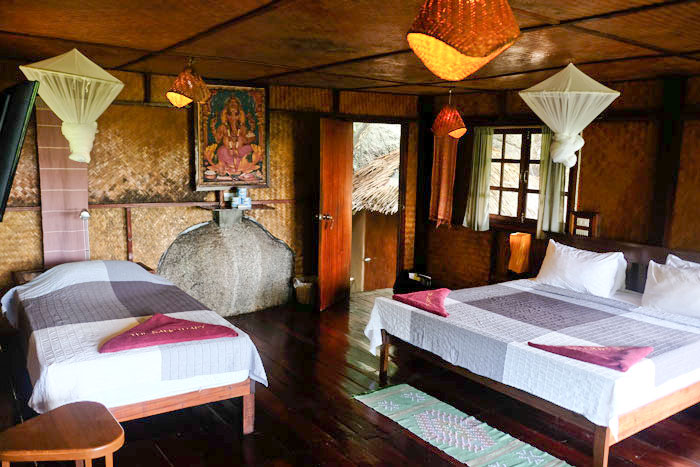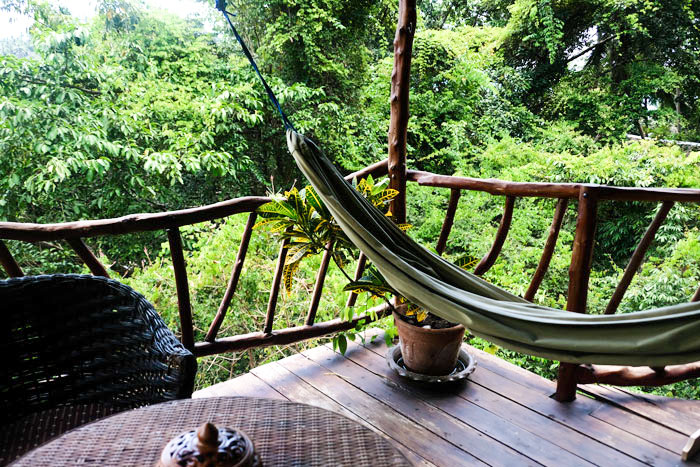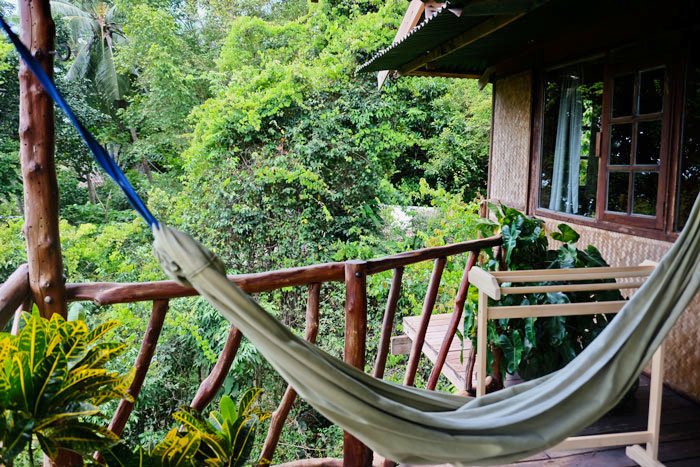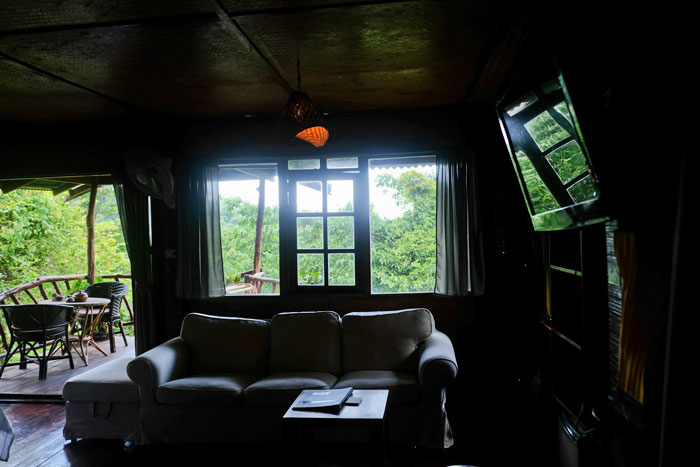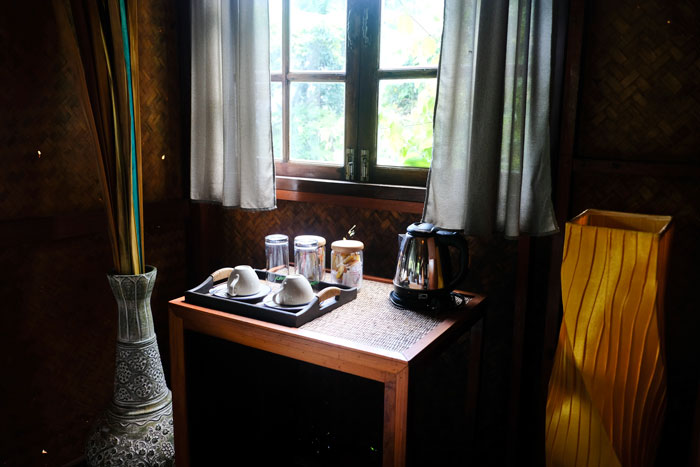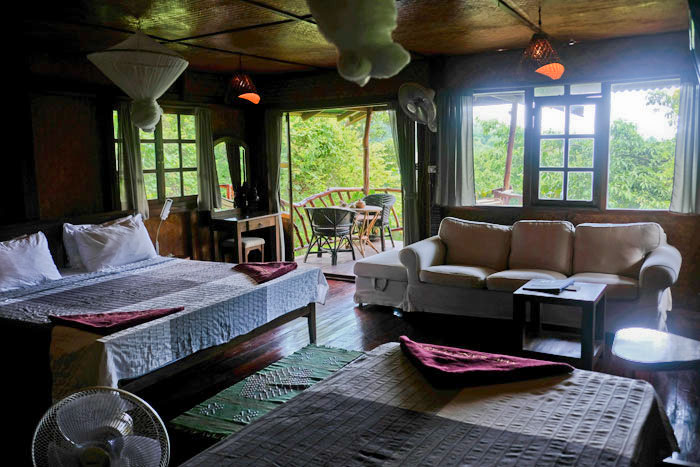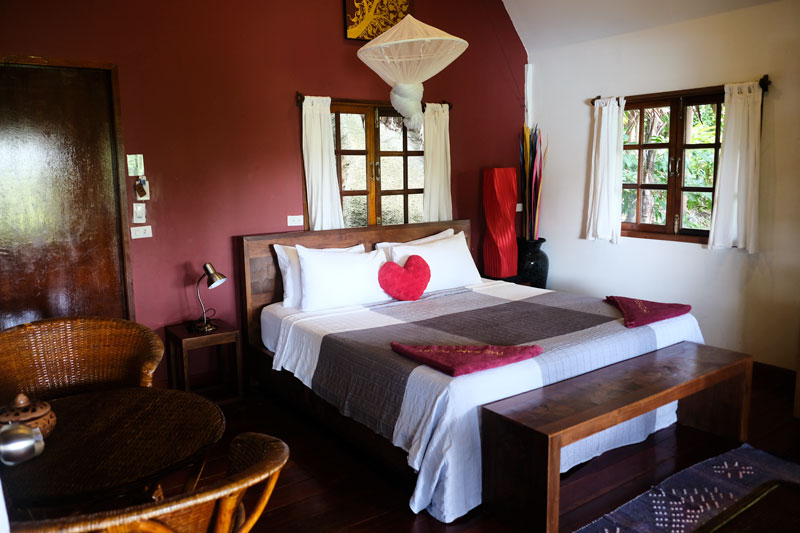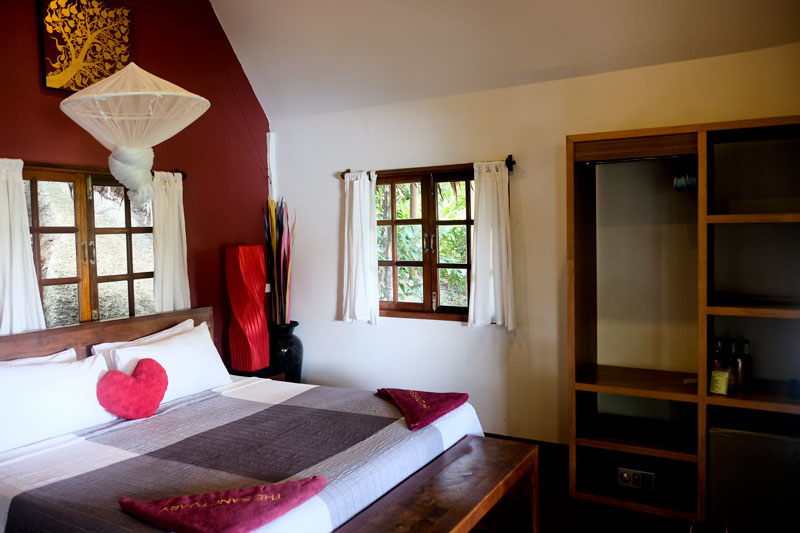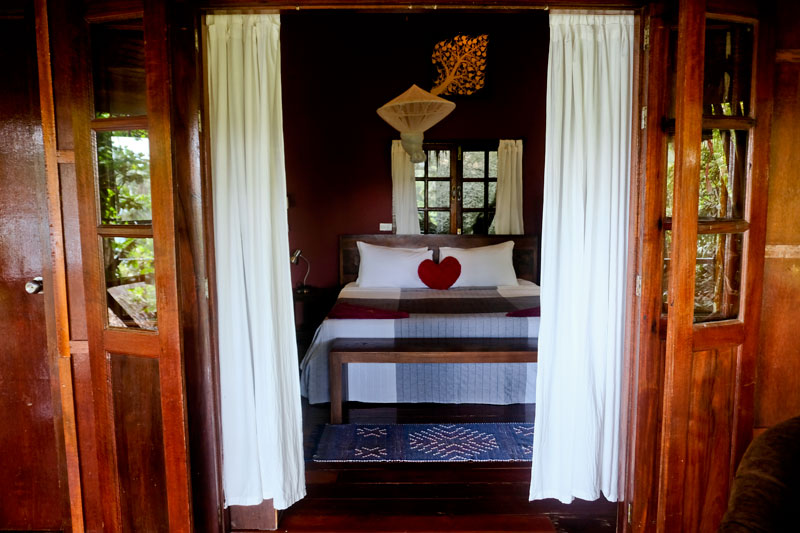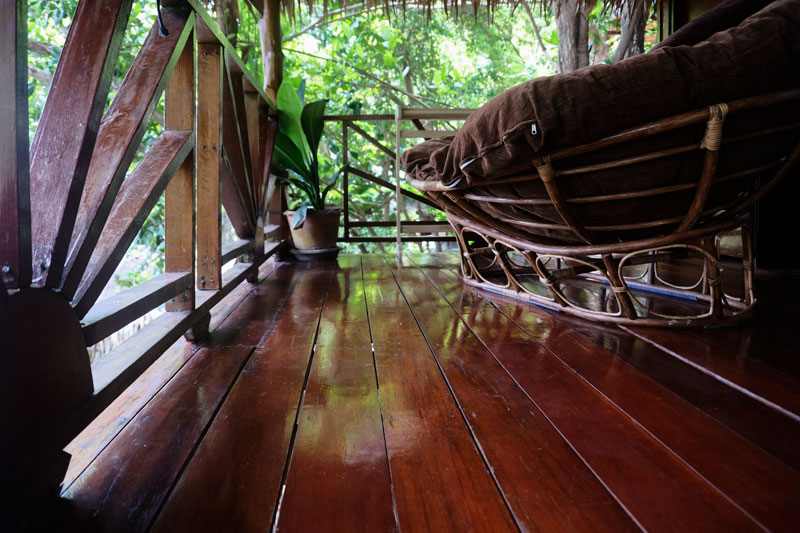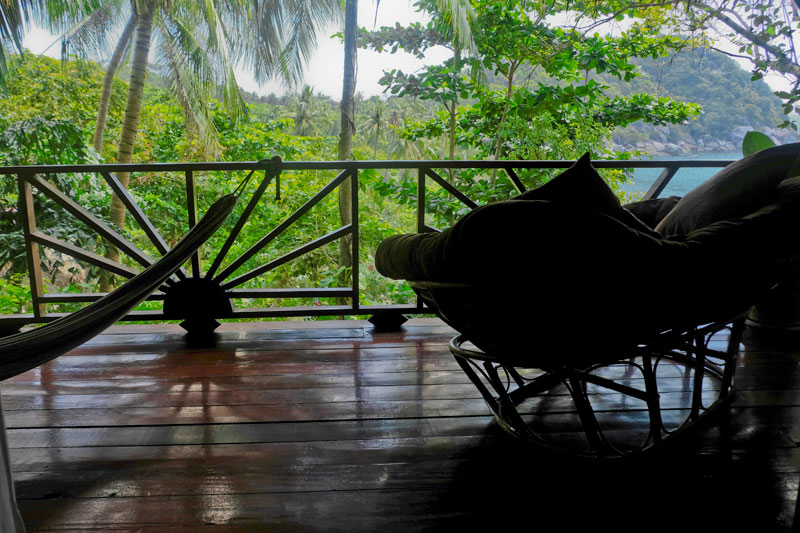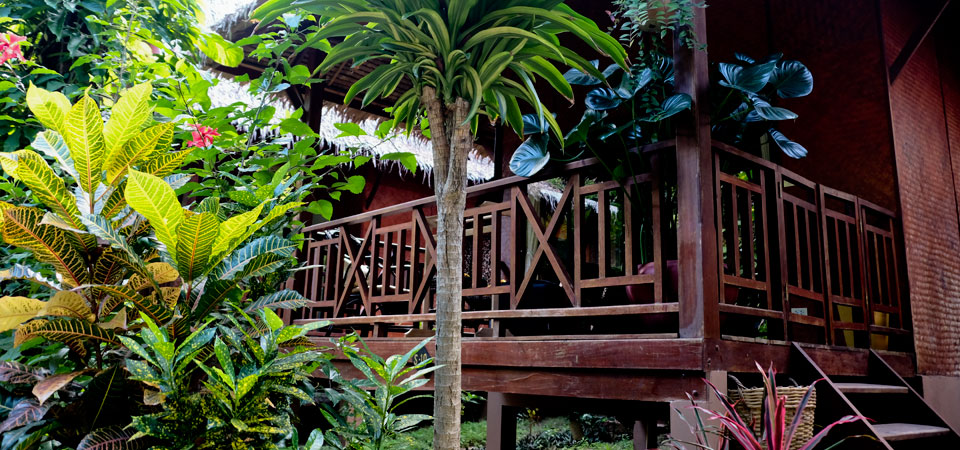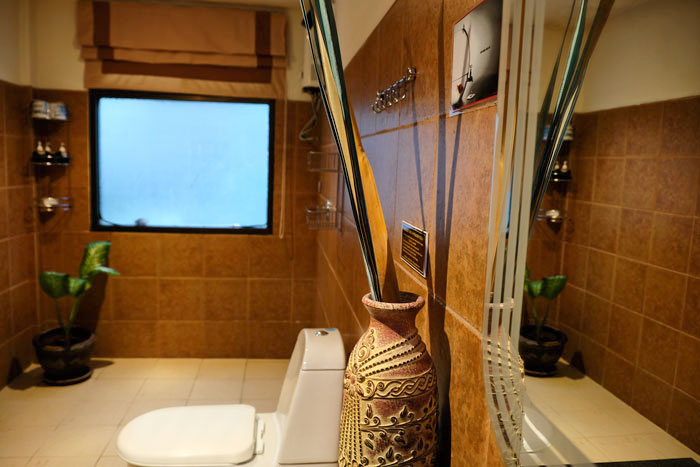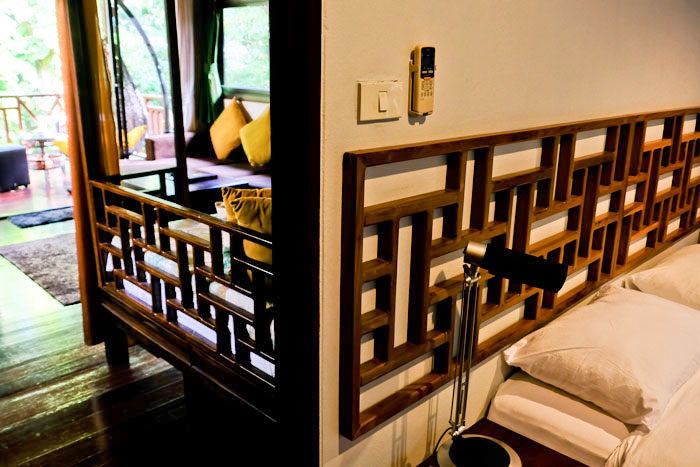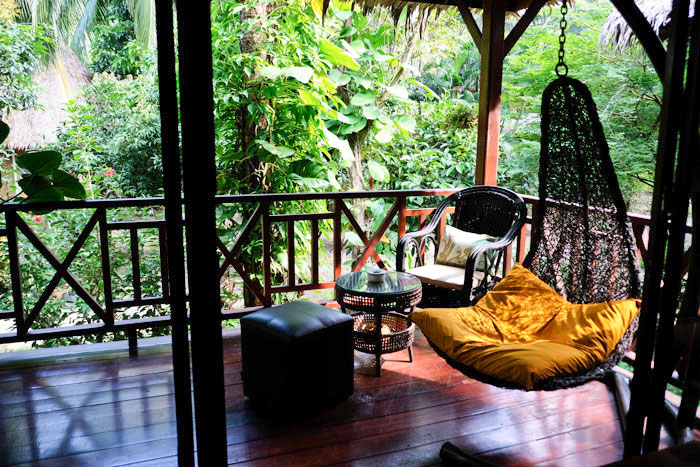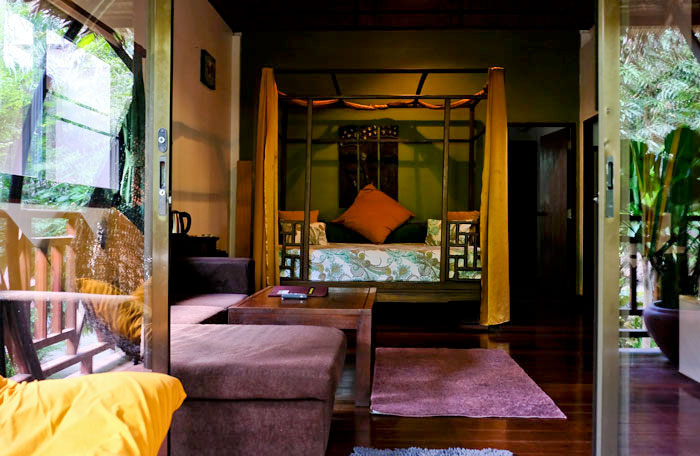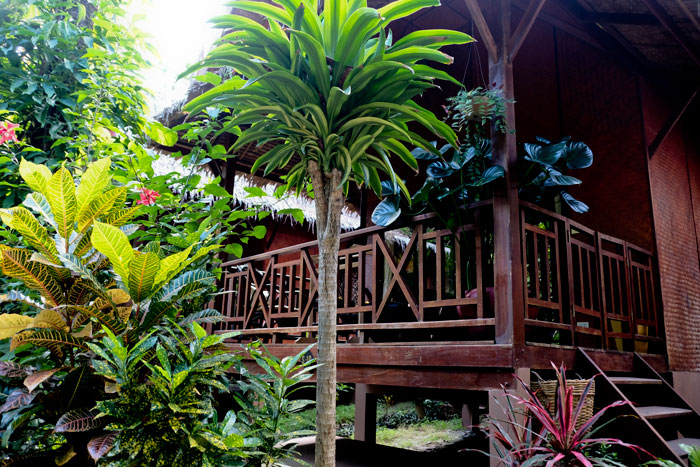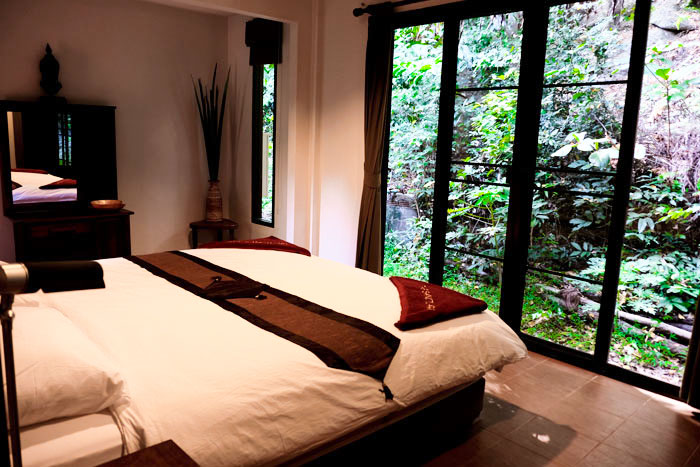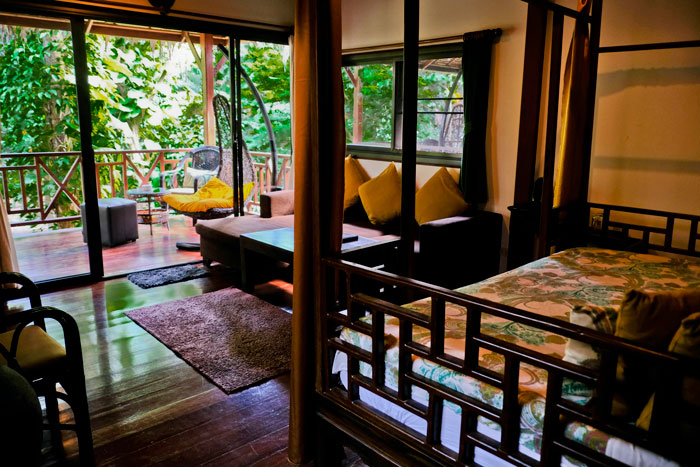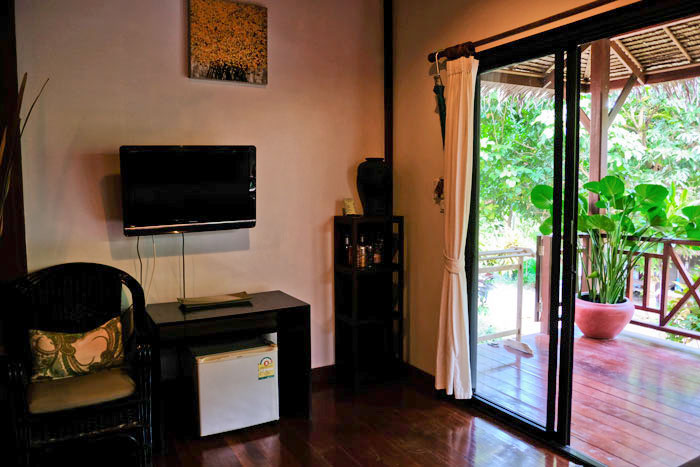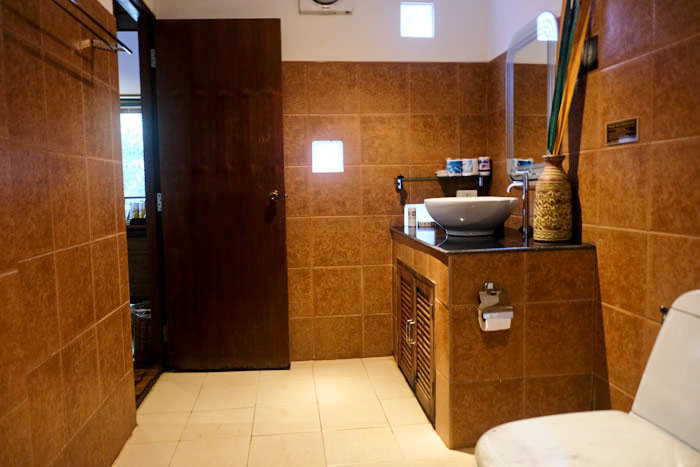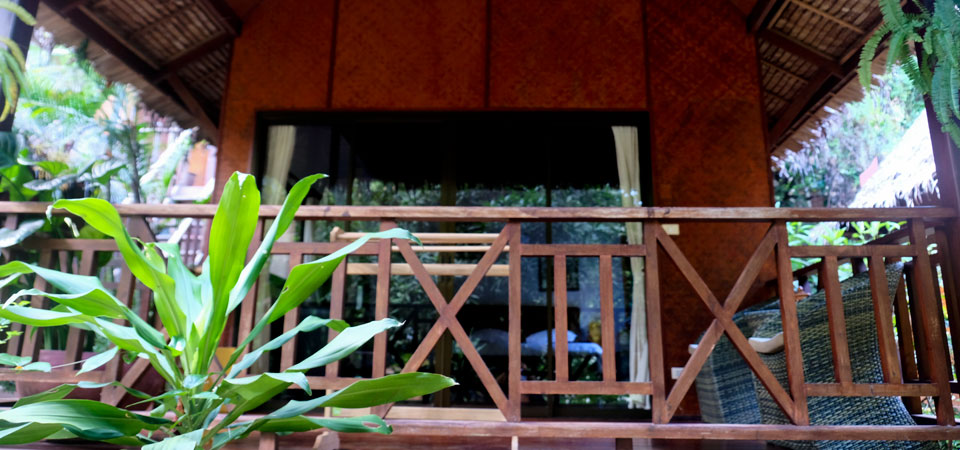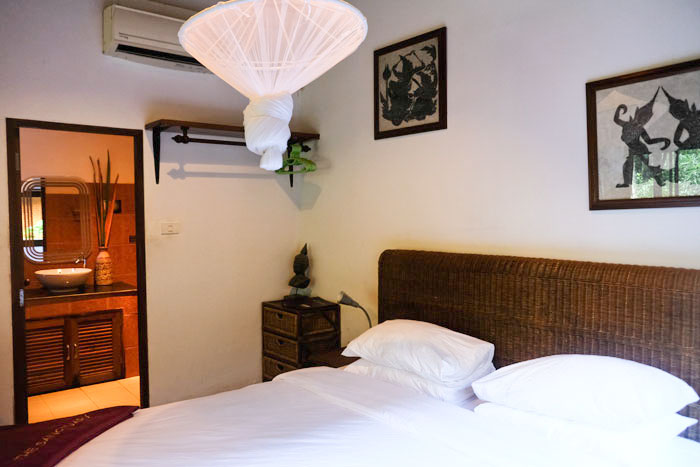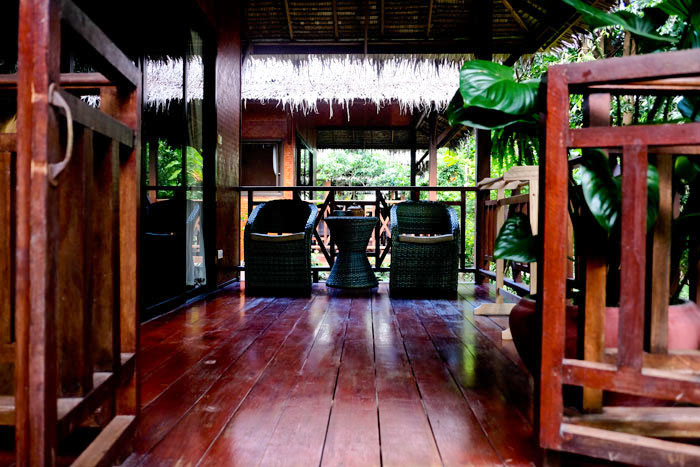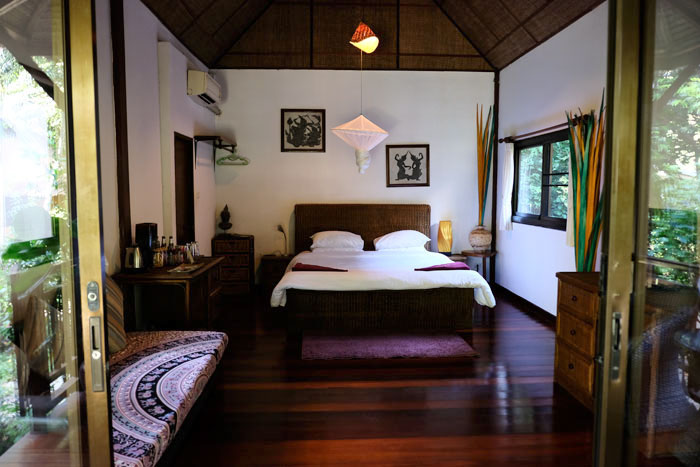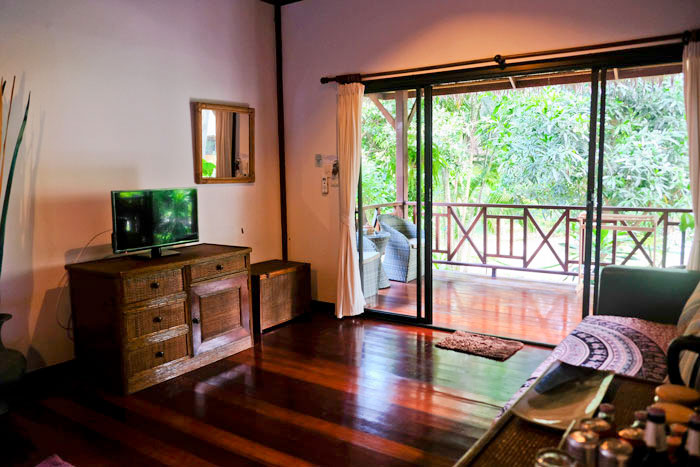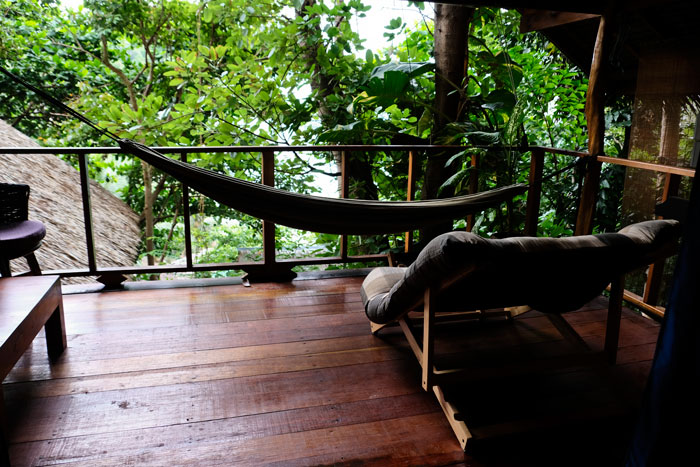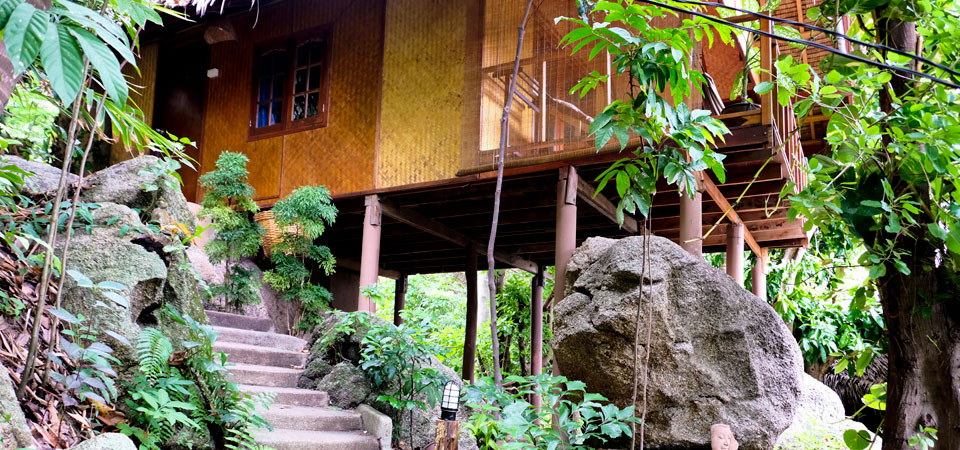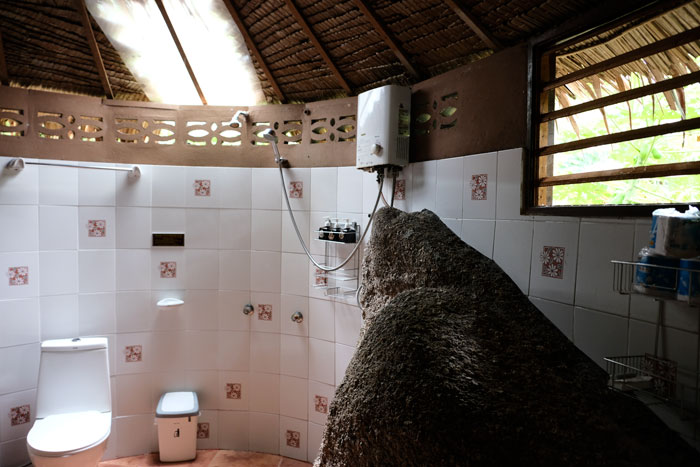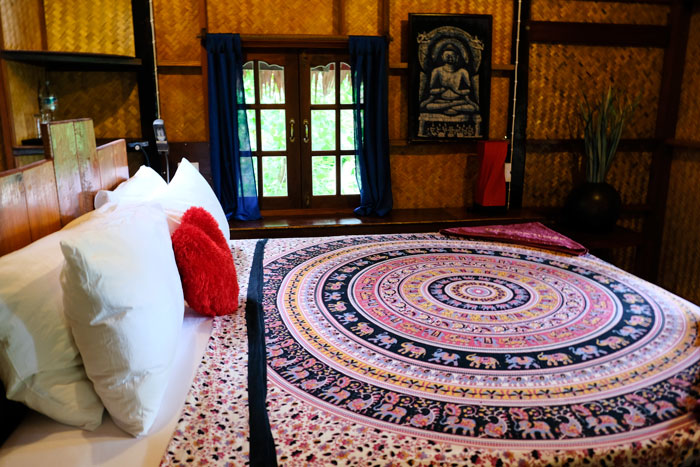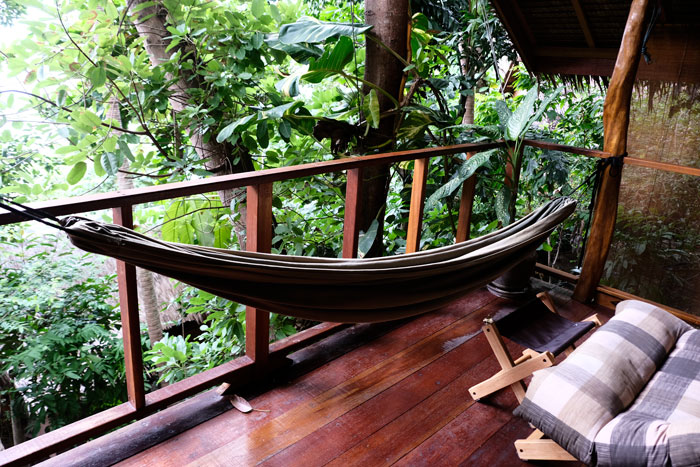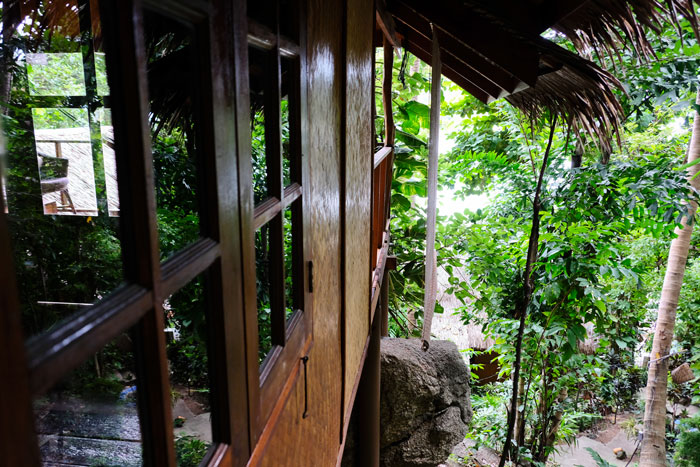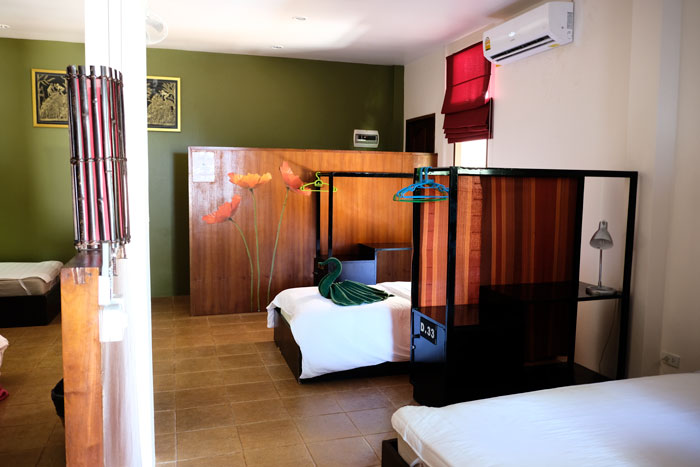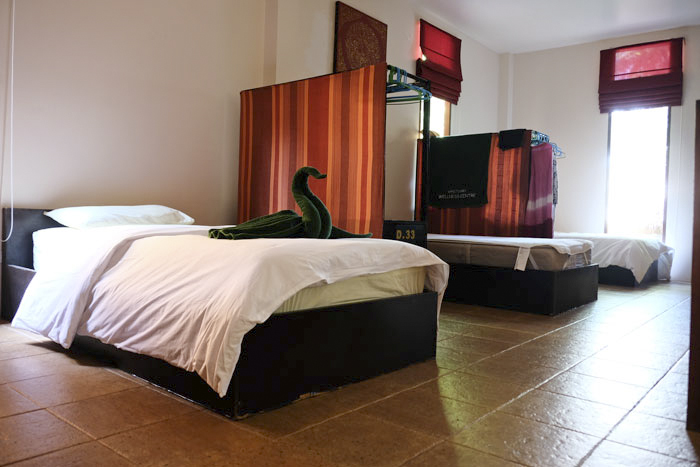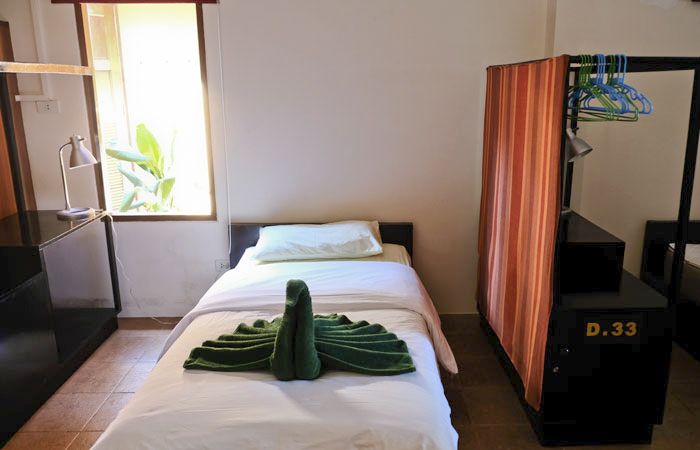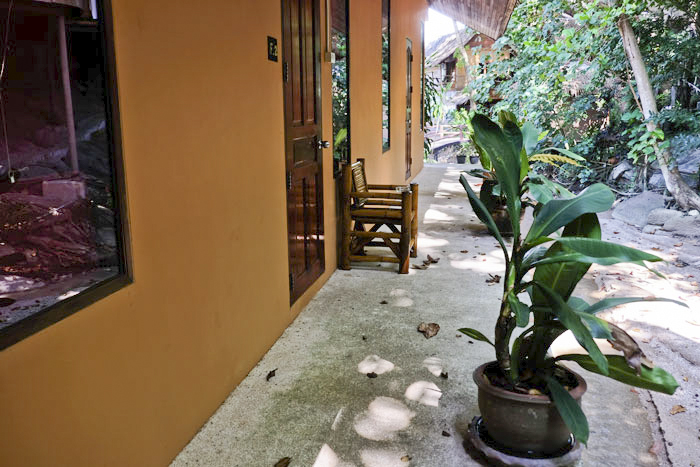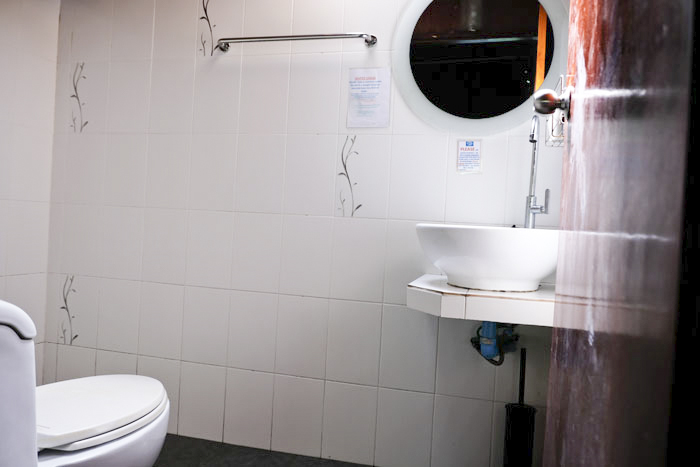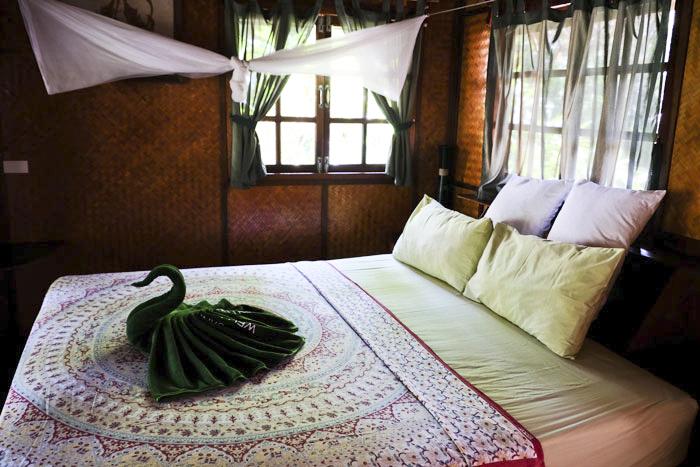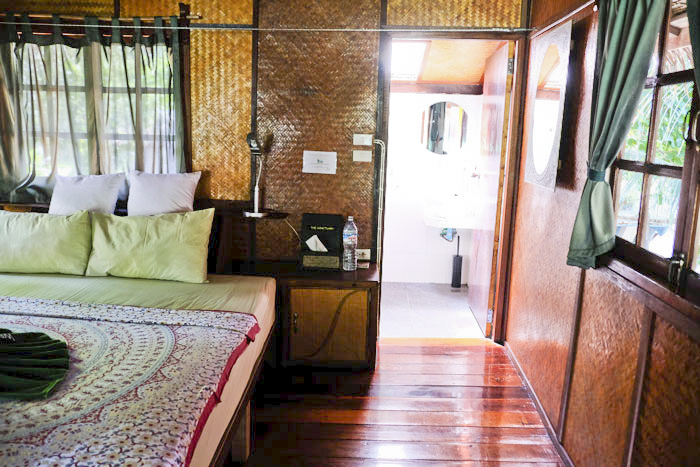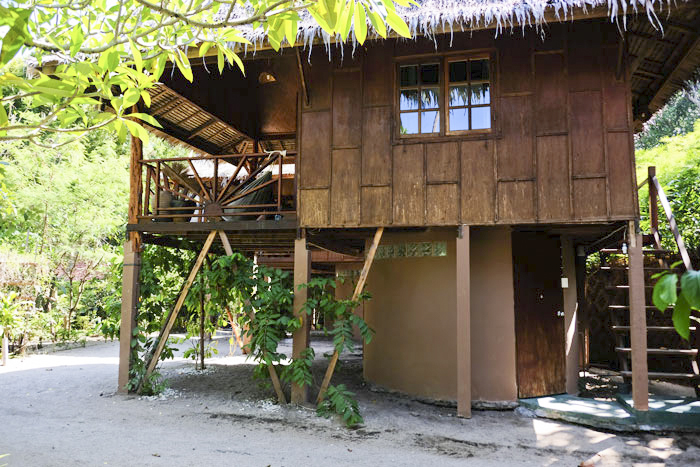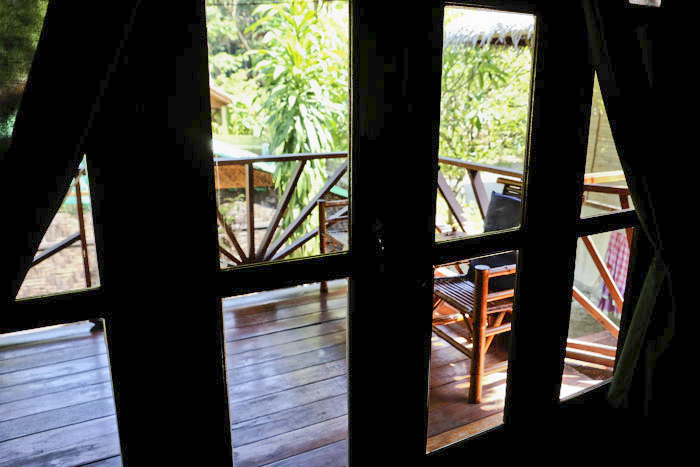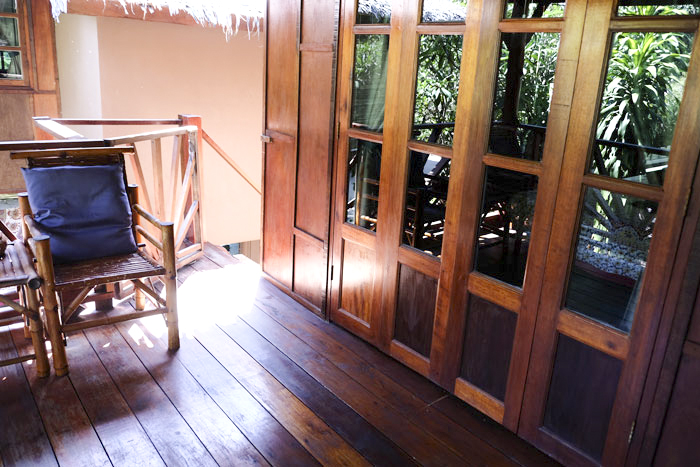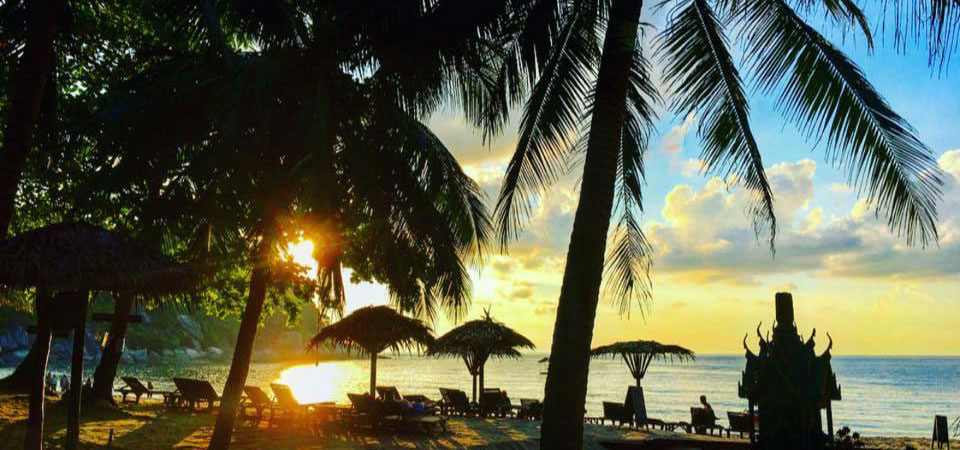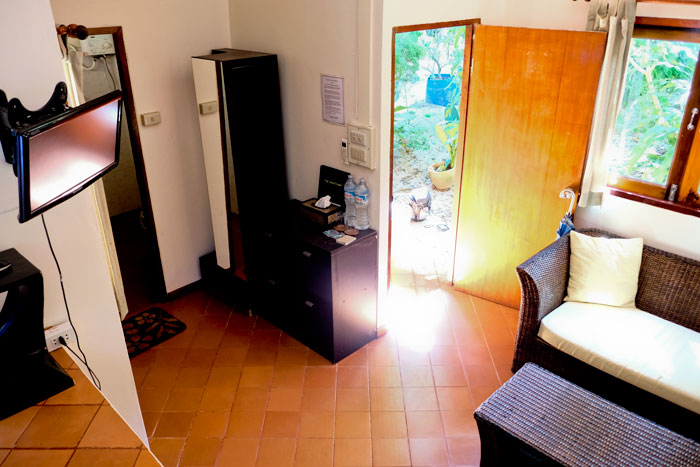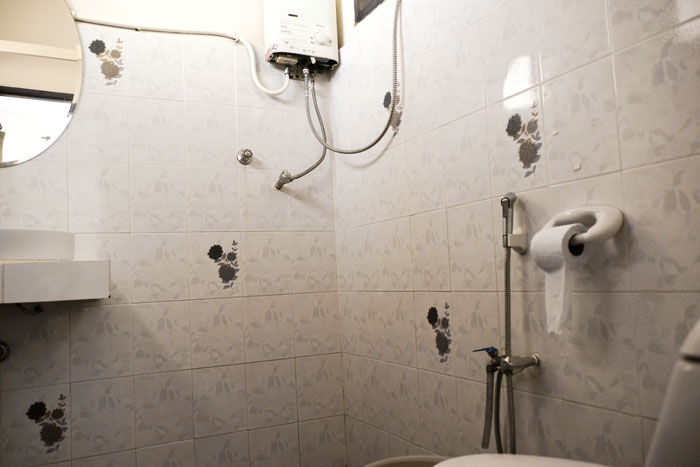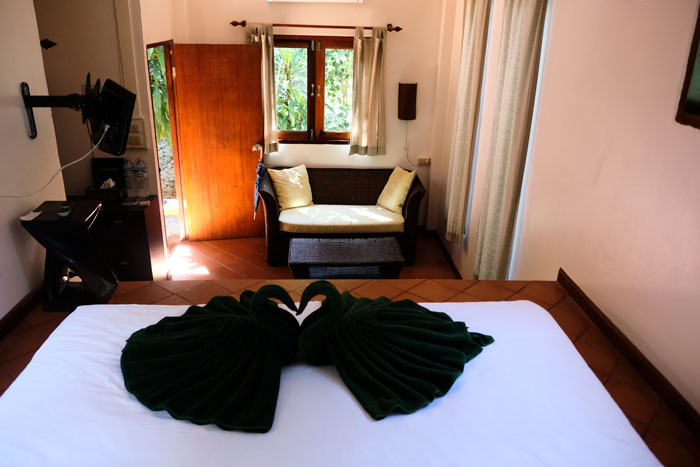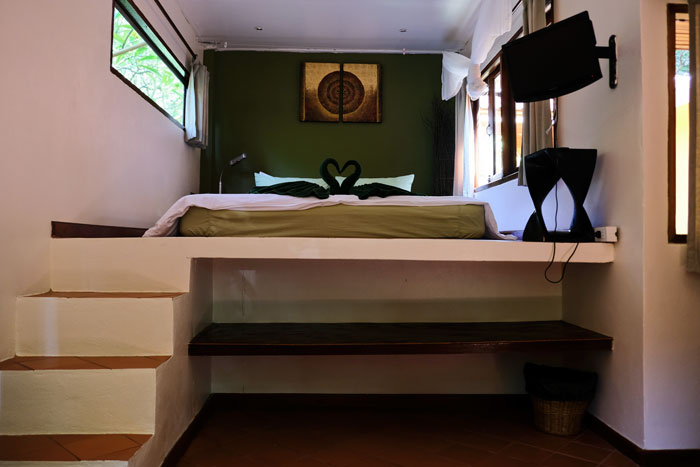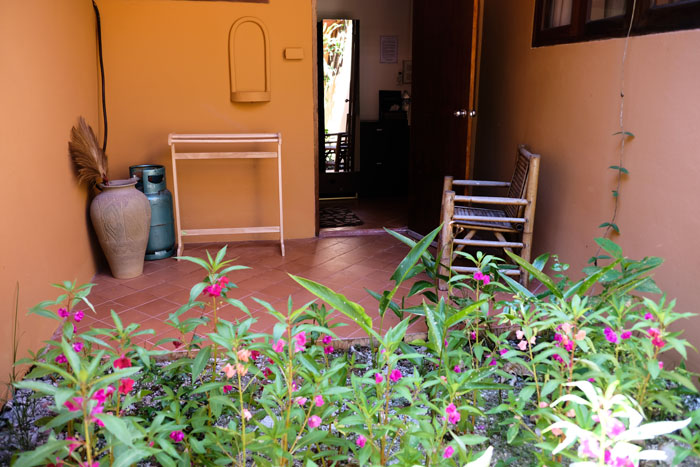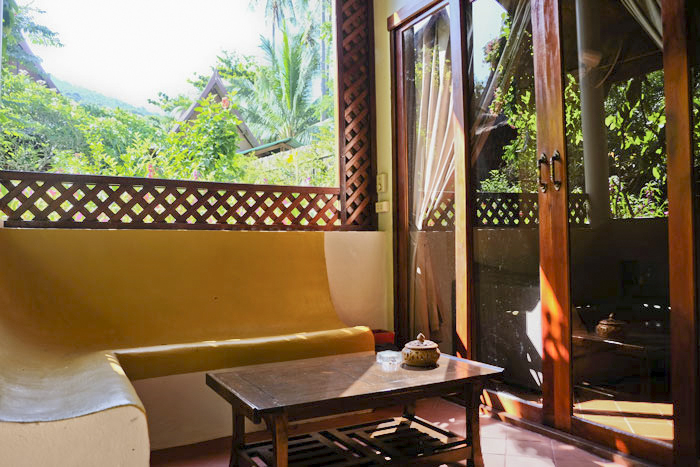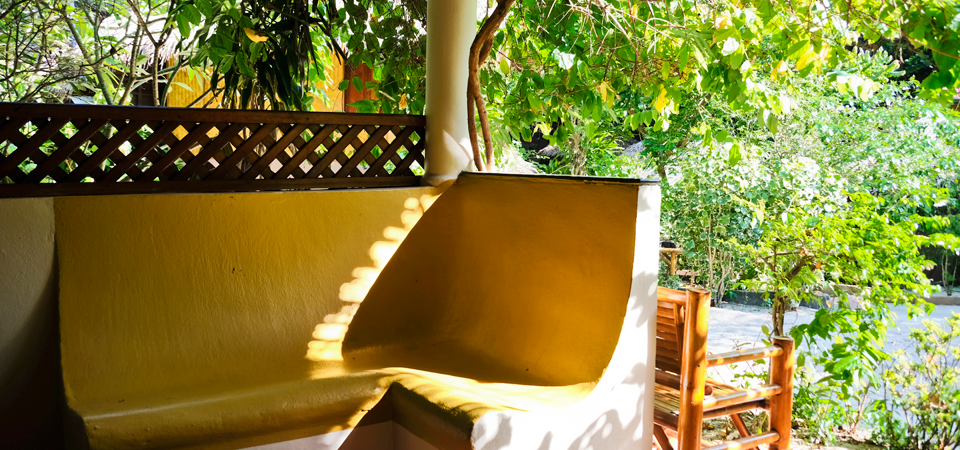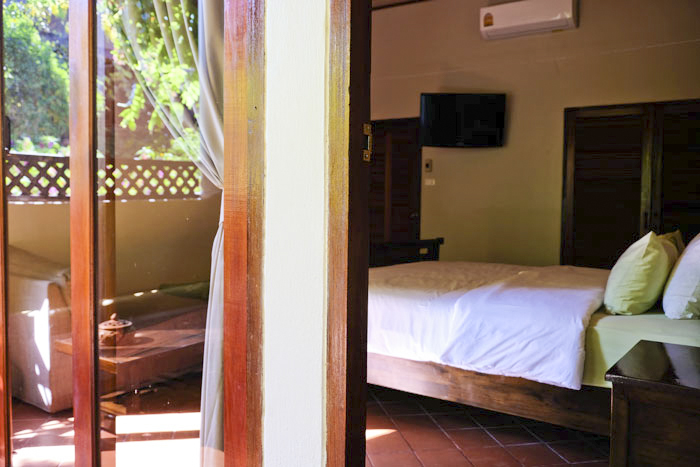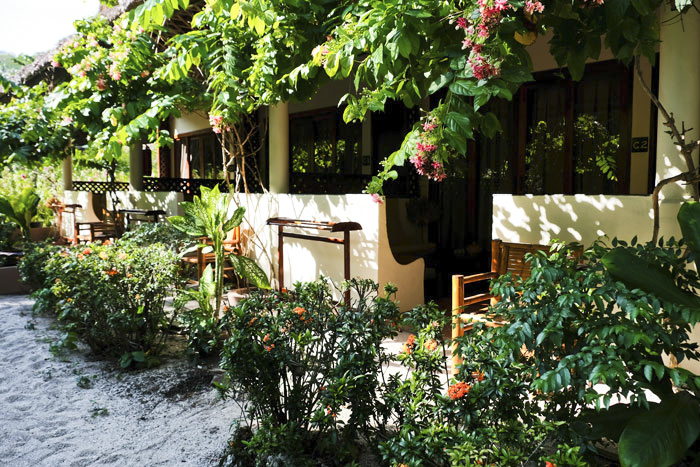 The Sanctuary Detox and Yoga Center Koh Phangan has a diverse and exciting array of accommodations from simple dormitory beds to exotic and romantic houses inspired by traditional Thai architecture. They have divide accommodation in bookable and non-bookable as the reserve accommodation for the detox program and also offer space for private retreats.
The detox accommodation is only available for those undertaking a detox or wellness package. All bathrooms in detox rooms have been modified for colonic treatments.
Non-bookable accommodation have no guarantee of availability – simply turning up can be risky but it is part of the adventure!
---
How to get there
By Plane:
The most direct way to get Ko Phangan is to fly from Bangkok to Koh Samui Island with Bangkok Air. Thai Air also flies to Koh Samui so check out their offers too. Note that Bangkok Air has a very flexible 'change your ticket' policy and they have 20 flights a day to and from the islands.
By Boat:
Koh Phangan island is easily accessible by boat from several places in southern Thailand. Most boats arrive on Koh Phangan at one of two towns, Thong Sala or Haad Rin. If your boat lands in Thong Sala, go to Haad Rin town via taxi truck (20 minutes, 100 baht per person), where you can get a car taxi, or boat taxi, to Haad Tien, home of the Sanctuary.
From Koh Samui:
The easiest way to get to The Sanctuary, between mid April to late October, is on the Thong Nai Pan ferry boat. This ferry departs from Mae Nam town (not the pier) on Koh Samui every day at 12 noon and brings you directly to Haad Tien (get off at the second stop Haad Tien). The journey is approx one hour.
Mae Nam is about 45 minutes by taxi from Samui Airport.
Please note however that if the waves are big this boat doesn't run. If you are unsure, you can phone our reception anytime from 8am on 081 271 3614 to find out if the boat is running that day.
There are also 4 ferry boats a day from Big Buddha Pier in Samui to Haad Rin (make sure it is the correct pier for the HAAD RIN QUEEN FERRY, as there are 2 Big Buddha Piers)
10:30 • 13:00 • 16:00 • 18:30
This ferry takes about 50 minutes, and it runs in all weathers!
Big Buddha Pier is about 15 minutes drive by taxi from Samui Airport.
When you arrive in Haad Rin on Koh Phangan, there will be taxi boat drivers waiting for customers bound for Haad Tien. Please note that if the waves are high or there are few customers, the boat drivers may charge a higher price.
If the waves are too high for boat travel, there will be a taxi jeep waiting. This journey is quite an adventure! It takes about 40 minutes over mostly rough jungle track.
Both the taxi truck and the taxi boat journeys cost around 500 bt per person – in calm seas.
If you wish to have a private charter speedboat to whiz you off to paradise this can also be organized (6,000B to 6,500B depending on weather and time). This gets you directly on to the beach less than an hour after you touch down at Koh Samui airport.
From the city of Surat Thani:
Many ferry companies offer boats directly to Koh Phangan, or via Koh Samui. The journey from Surat Thani/Donsak to Thong Sala takes around 2.5 hours. The boats land at Thong Sala town on Koh Phangan and you can to get a taxi truck to Haad Rin, where you can catch a boat taxi or taxi jeep to The Sanctuary.
From other parts of the island:
The easiest way to get to us is via Haad Rin Bay by taxi boat from there. If you are already on the East Coast of the island, the Thong Nai Pan ferry boat travels between Haad Tien and Thong Nai Pan/Than Sadet twice a day from March to October.
From Haad Rin:
Taxi boats leave from Sunrise beach in Haad Rin throughout the day – the taxi boat drivers will often ask you to wait for more customers to arrive.
To improve your chances of getting a boat quickly with other passengers, head to the ferry port when the boats from Koh Samui come in at 11.20am, 1.50pm, 4.50pm and 7.20pm. The ferry port is just 5 minutes walk from Sunrise Beach.
On Foot:
If the weather prevents the boats from running, or if you are feeling particularly energetic, we recommend the beautiful walk from Haad Rin to The Sanctuary. The walk starts at 'Thai House Bungalow' just up the street from 'Yogurt Home Restaurant' and brings you up through coconut palms and then on through secondary tropical rain-forest. Just follow the yellow/green dots on rocks and trees. Don't forget to bring some water! Pay attention to the sights and sounds on the amazing walk.
---