---
The Oberoi Grand, Kolkata
The Oberoi Grand, 15 Jawaharlal Nehru Road, Kolkata 700013, India
About
The erstwhile capital of colonial India, Kolkata is a thriving city famous for its culture, cuisine and historical monuments. Often referred to as the City of Joy, it is also known for its unique 'adda', a freestyle exchange of socio political ideas and intellectual debate that is enthusiastically engaged in, in public spaces over a cup of steaming chai.
Fondly referred to as the Grand Dame of Chowringhee, our 5 star hotel: The Oberoi Grand has been an icon on the landscape of Kolkata for more than a century; with a reputation for taking care of its guests that befits the best hotel in Kolkata.
The sense of calm that pervades the outdoor space is carried into the classically appointed rooms and suites that encircle the courtyard. Fine dining spaces, grand banqueting venues, a business centre and a spa ensure that all your needs are covered.
---
Accommodation Overview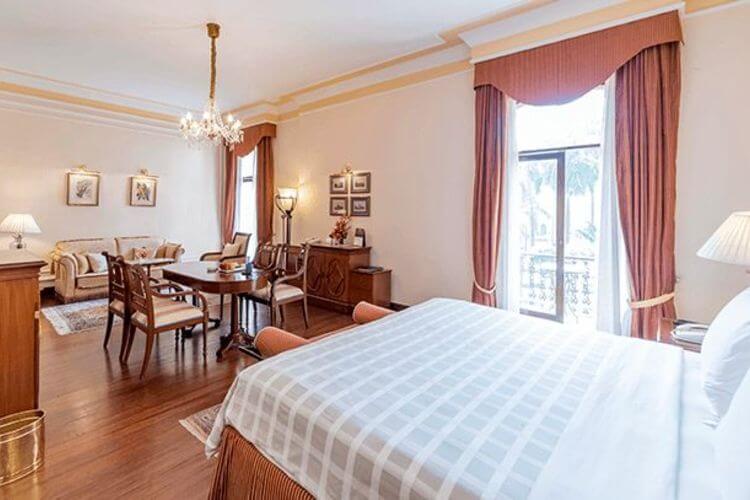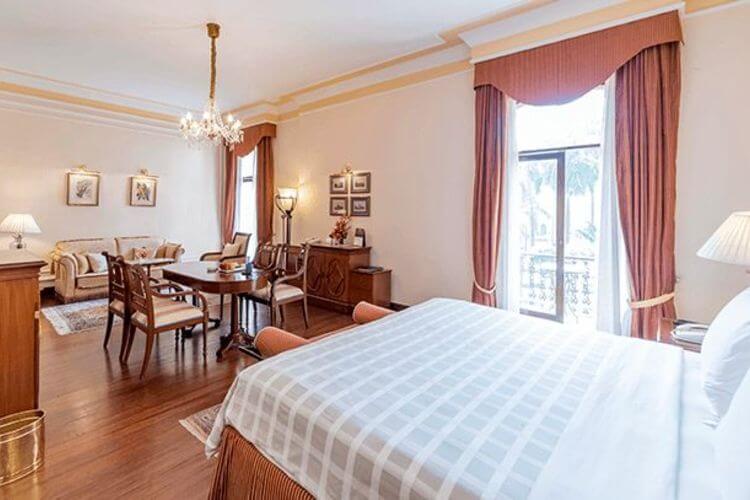 Our rooms and suites have been thoughtfully designed for business and leisure travellers to Kolkata; with classic furnishings, heritage style design features, modern technologies and 24 hour services.
---