---
The Leela Palace Delhi
The Leela Palace New Delhi, Diplomatic Enclave, Chanakyapuri, New Delhi 110 023, India
About
Some journeys can be summed up in a photo, a tweet, a souvenir. But others are so filled with inner riches, they defy easy description. For our guests, this has always posed a challenge: How to best capture the world of luxury that is The Leela? For one visitor, it's a lobby – and a welcome that makes her feel like royalty. For another, it's discovering a hidden garden, guided only by the scent of jasmine. To some, it is small touches that few others notice – the warmth of a gesture, the extra care in the simplest dish. Finding the right words for this distinctly Indian brand of luxury is made all the more difficult because it is constantly being refined and enhanced by each person we invite to join our staff.
From the start, we have been on a continuous journey to delight each traveller who crosses our threshold. It is The Leela's goal to provide the most demanding guests with memorable, magical stays that deliver the essence of India and discover a 5-Star experience found only in India, and only at The Leela. In a span of 30 years, The Leela Palaces, Hotels and Resorts has grown to comprise a world-class collection of nine award-winning luxury hotels spread across key destinations in India with many more on the anvil.
The Leela story begins with its founder Late Capt. CP Krishnan Nair who at the age of 65 years when most people begin to think of retiring he started to build the The Leela Palaces, Hotels and Resorts which today form one of the biggest and most celebrated indigenous group of hotels in India. and a deep hunger that fuelled his ambitions. Born into a poor agricultural family in Kannur District of Kerala, India, Capt. Nair joined the Free India Army in his mid-20s,he met Leela, the daughter of a successful handloom owner, who went on to become his soul mate, a life-partner and the leading lady in all his hotel ventures.
His years in the handloom and garment business led him to engage with such high profile designers such as Liz Claiborne, Tommy Hilfiger and Ralph Lauren who were some of his coveted clients. As his business grew, so did his exposure to some of the most hospitable and luxurious hotels of the world. He was very impressed by the high standards of hospitality at some o the iconic hotels of that time. Interactions with the General managers of these hotels who would host him over lavish meals, he understood the finer nuances of what it took to create a luxury hotel.
So, well into his 60s, he decided to embark upon his true calling in life – a journey into the world of luxury hospitality. A born achiever, he quickly set the footprints of an empire comprising of luxury hotels in India that would excel in comfort and offer global benchmarks in service whilst maintaining the traditional warmth and grace of Indian hospitality.
---
Accommodation Overview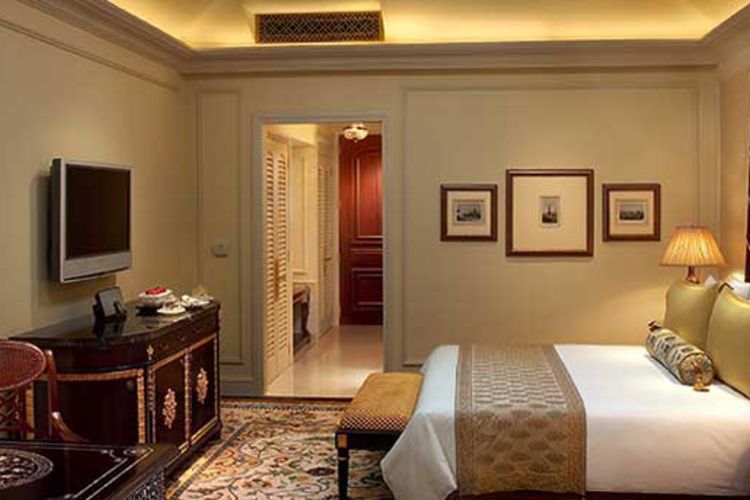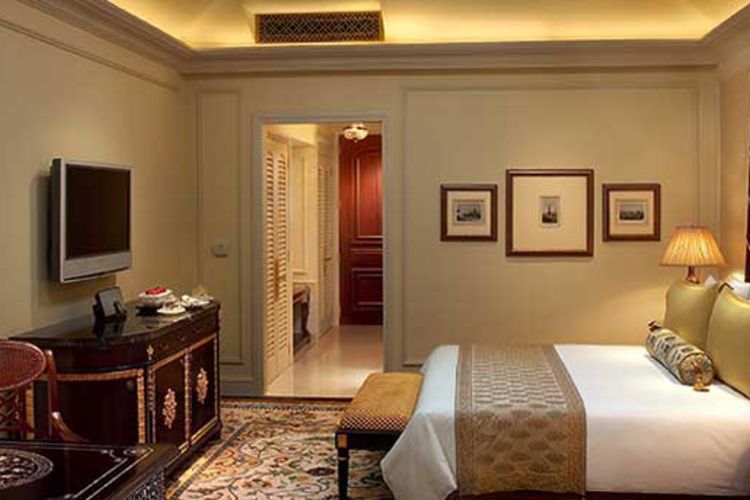 Grand and royal, these hotel rooms are one of the best places to stay in New Delhi. Every room exudes luxury, offering an experience unlike any other. The rooms perfectly pair contemporary comfort with traditional extravagance, creating an atmosphere for a memorable stay.

Additionally, the guest floors and rooms are now equipped with an in-built multi-layer air filtration system. This advanced technology will ensure an even safer environment like never before.
---
How to get there
Nearest Airport: 15 kms / 35 minutes
Nearest Railway station: 10 kms / 25 minutes
---