---
The Aodhi
The Aodhi, Kumbhalgarh Kumbhalgarh, P.O: Kelwara 313325 District Rajsamand, Rajasthan, India
About
Historic Resort Hotels (HRH) is India's only chain of heritage palace-hotels and resorts under private ownership. Headquartered in Udaipur, a city founded in 1553 on the banks of Lake Pichola, HRH Group of Hotels is preserving palaces and sanctuary - resorts. The group offers regal experiences in island-palaces, museums, galleries, car collections, and much more.
Shiv Niwas Palace and Fateh Prakash Palace in Udaipur are classified Grand Heritage Palaces. The National Tourism Award for best heritage hotel in 'Heritage Grand' category was awarded to Fateh Prakash Palace in 2001-02, 2002-03, 2005-06 , 2006-07,2008-2009 , 2012-2013 Shiv Niwas Palace received this prestigious award from Ministry of Tourism Government of India in 1997-1998,1998-1999,2000-2001,2004-2005,2007-2008,2010-2011
Gajner Palace Gajner - Bikaner has received the National Tourism award in Heritage Category in 2007-2008 and 2012-2013
Jagmandir Island Palace a palace on an island in Lake Pichola – is developed as a Grand Heritage Palace, an early 17th century island-palace, it is now playing host to 21st century guests.
Shikarbadi Hotel and Garden Hotel in Udaipur, The Aodhi in Kumbhalgarh, Fateh Bagh in Ranakpur, Gorbandh Palace in Jaisalmer and Karni Bhawan Palace in Bikaner are 'Royal Retreats' of the group. Ramgarh Resort & Polo Complex in Ramgarh near Jaipur has been developed as India's first polo destination.
Beside the hills, by a historic fort, discover a rare heritage.
Hidden by trees, besides the hills crowned by the ruggedly majestic Kumbhalgarh Fort, nestles The Aodhi, a sanctuary-resort where the legacy of valorous kings of Mewar and their braves still lives.
The deluxe suites and rooms here recreate delightful themes of jungle lore. Discover countless secrets of the centuries past while you explore nature trails, forts and temples. Or simply relax in the privacy of your balcony, gazing into the amazingly blue skies. Let Kumbhalgarh overwhelm you.
"Koombhomer was impregnable to a native army", wrote Col James Todd.
Rana Kumbha, the builder extraordinaire, is credited with building thirty-two of the eighty–four fortresses that formed bull work of defense of the Kingdom of Mewar, constantly on its guard against the Mughal Armies.
Rana Kumbha ruled the Kingdom of Mewar for thirty-five long and eventful years (reign 1433 – 1468 AD). The towering gate of Kumbhalgarh has been a mute witness to a valorous past drive through these huge gates today and you enter a world made only for hardened warriors and chiefs. The steep incline and the huge steps of stone, the fort was home to men who lived by the sword…and died on the battlefield, upholding the honor and pride of Mewar.
---
Accommodation Overview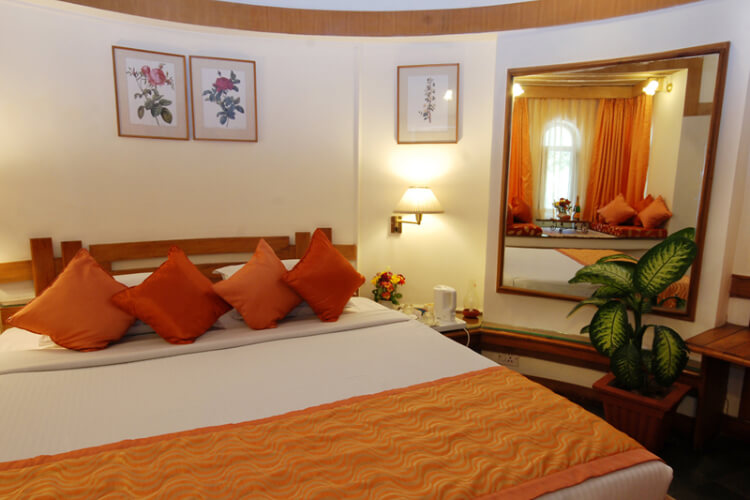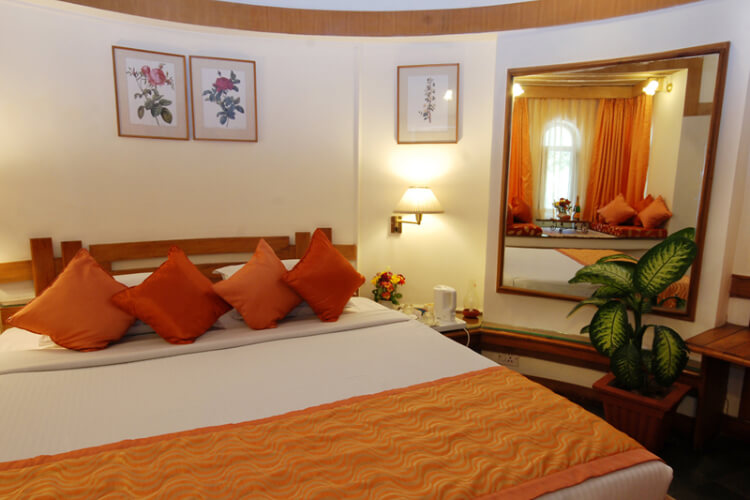 ---
How to get there
Udaipur (UDR-Dabok) - 93 min drive
---