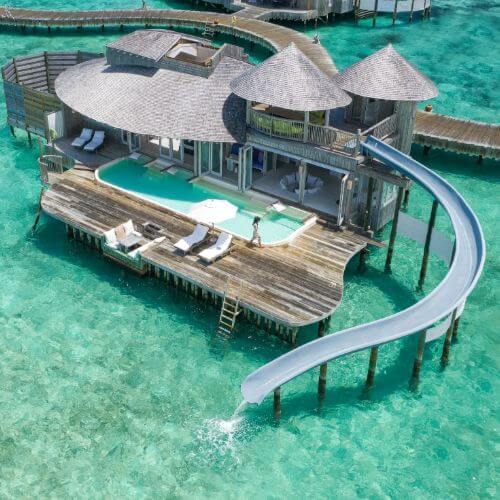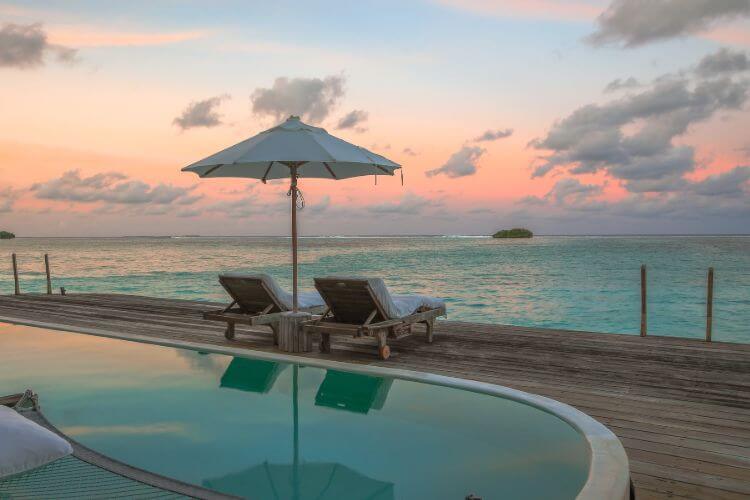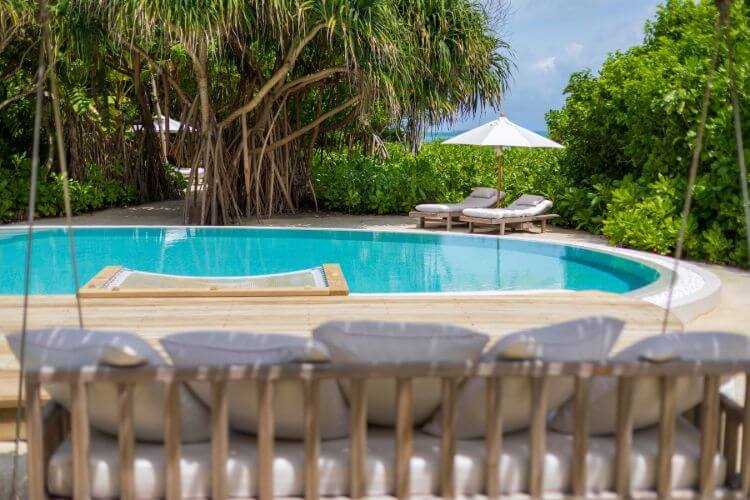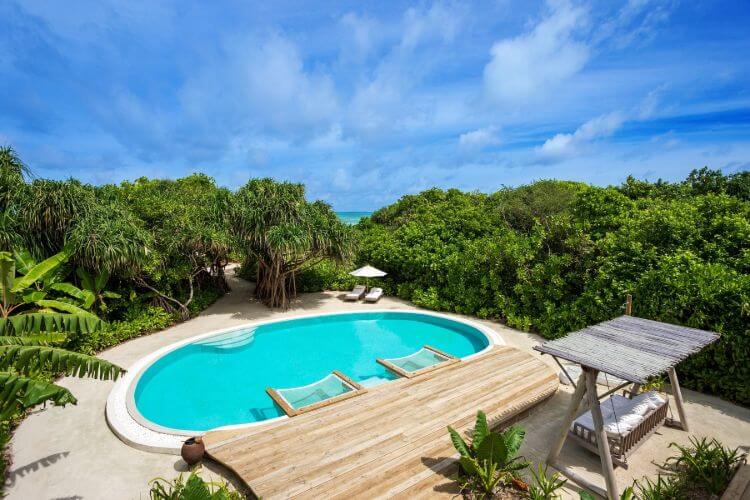 Show All
About Soneva Jani Resort
A collection of ultra luxury resorts in The Maldives and Thailand where a barefoot philosophy and sustainable living are part of the natural order.
When Eva and Sonu Shivdasani built Soneva Fushi as well as their home on the deserted island of Kunfunadhoo in the Maldives in 1995 they had no idea that their intensely personal vision of a locally crafted villa and environmentally responsible lifestyle would form the basis of a successful collection of world-class hotels, resorts and spas. But that's exactly what happened. Soneva Fushi was the first 'castaway' resort in the Maldives, pioneering a trend for back-to-nature luxury holidays.
From a desert island hideaway in the Maldives, with spacious luxury villas hidden among dense foliage, to pristine Thai beaches and untamed jungle, our unique collection of resorts are inspired by nature's magnitude, mystery and enchanting beauty. Located in tropical rainforest, on an unspoiled island with some of the best beaches in Thailand, Soneva Kiri offers an unparalleled blend of luxury and eco-friendly design. This extraordinary island hideaway comprises 34 expansive one to six bedroom pool villas that blend seamlessly with the island's natural beauty.
Soneva Jani, the brand's newest luxury resort, encompasses a collection of 51 overwater villas and 3 island villas set in a 5.6 kilometre private lagoon. The resort spans five islands surrounded by pure white beaches, covered in rich tropical vegetation, offering the ultimate in privacy and luxury.
Today the Sonevas have many imitators, but no equals. Each Soneva – and a yachting experience, Soneva in Aqua – impresses on a wide range of levels. Breathtaking 'remote but accessible' natural locations, effortlessly chic accommodation, incredible food, truly memorable activities, an inspiring ethos of sustainability and service that is uncannily intuitive.
Accomodations Overview
All of our luxurious overwater and island villas are designed to offer maximum space, privacy and unforgettable views. Our villas are split between Chapter One, our original, iconic offering, and the newly launched Chapter Two – you can view their location on our resort
Message Sent Successfully..