---
Samode Palace, Jaipur
Tehsil, Village Samode, Chomu, Rajasthan, India- 303806
About
Exclusive and discreet, Samode Palace has been host to royalty, celebrities, artists, and the discerning traveller. Awaken to the quiet dawn, or have a cocktail on the terrace garden to the accompaniment of folk musicians. Run your fingers across the intricate story of an ancient mural on an uneven wall. Emerge from a gentle healing massage at the spa, or perhaps just sink into the lavish bed in your room. Samode Palace weaves its magic on you. A splendid example of regal Indo-Saracenic architecture, the Palace combines the best of Indian and Mughal styles. The 475-year-old palace is a celebration of the senses, underlined at all times by contemporary luxury and the signature service of Samode hotels – a magical hospitality and rare courtesy.
---
Accommodation Overview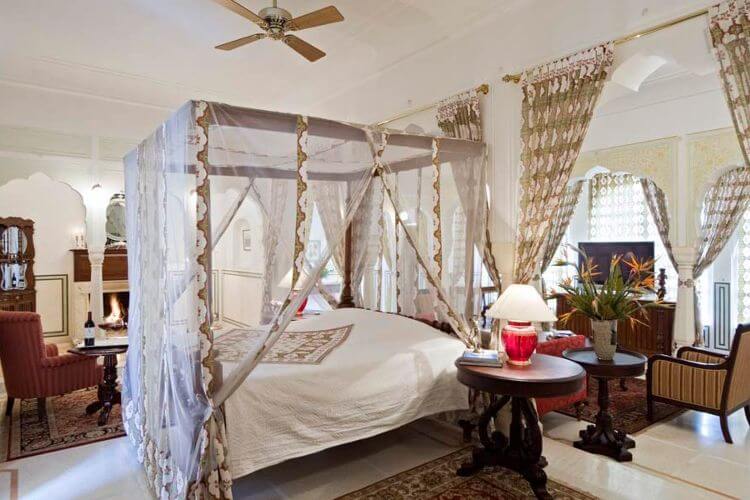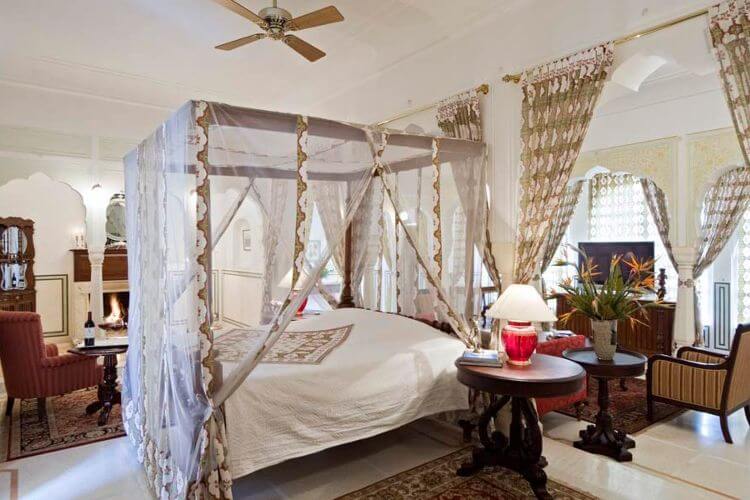 The accommodation in Samode Palace redefines the word comfort. Each elegantly and luxuriously furnished room has its own unique personality. Four poster-beds draped with sheer, delicate fabric and exquisitely carved couches invite you to relax. The flowers follow you everywhere – in the courtyards, the painted lounges, the charming prints on the flowing curtains, on the linen that softly brushes against you, with the rose petals that float in your bathtub in the beautiful intricate patterns on the rich carpets beneath your feet.
Come alone, or better still, come with someone – for in Samode, romance is the essence.
---