---
Samode Haveli, Jaipur
Samode House, Gangapole, Jaipur - 302002, Rajasthan, India
About
An urban oasis in the historic walled city of Jaipur, Samode Haveli is a traditional Indian mansion set in a verdant garden with apartments arranged around a series of intimate couryards. Built 225 years ago as a residence of the rulers of Samode, it is still occupied by their descendants, who have converted their home into a luxury hotel.
A quintessential Indo-Saracenic regal residence seeped in history and age old traditions of impeccable hospitality, the Samode Haveli is an intimately luxurious heritage hotel hidden deep in the folds of old Jaipur.
Relax and rejuvenate in the spa, workout in the fitness centre, take a dip in the pool or just go for a leisurely stroll in the old city of Jaipur; Samode Haveli offers a choice of recreation options for all tastes.
---
Accommodation Overview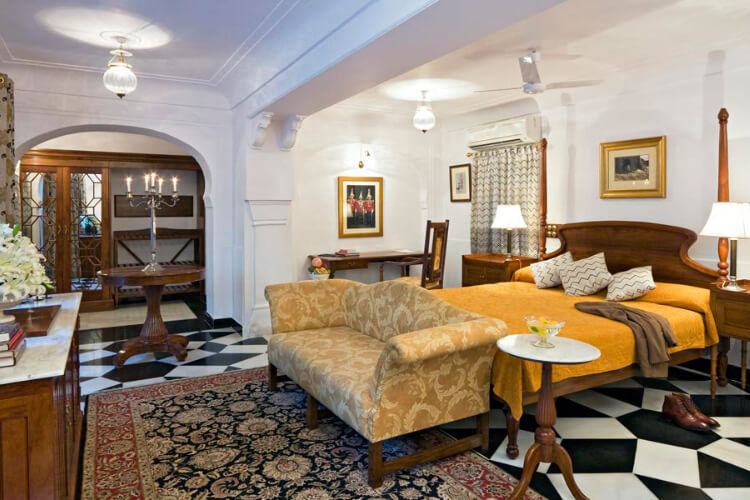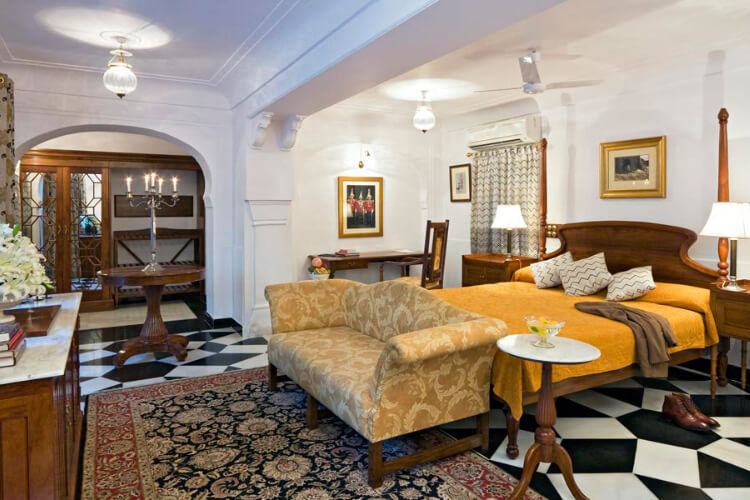 The former royal apartments are now deluxe rooms and suites, each having a distinctive character which reflects the rich history and culture of Samode. They retain the luxuriousness of the past while at the same time offering guests modern amenities. The private courtyards and balconies of the rooms still look out upon the charming pools, fountain courts and gardens of the old Haveli.
Samode Haveli features 39 spacious deluxe rooms and suites
---