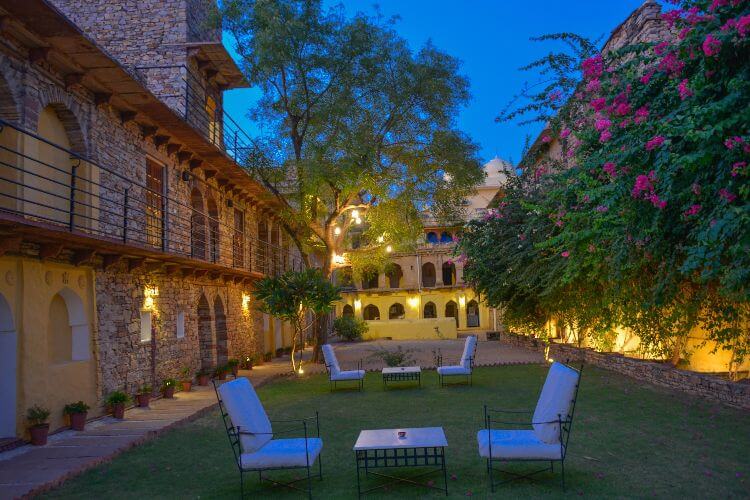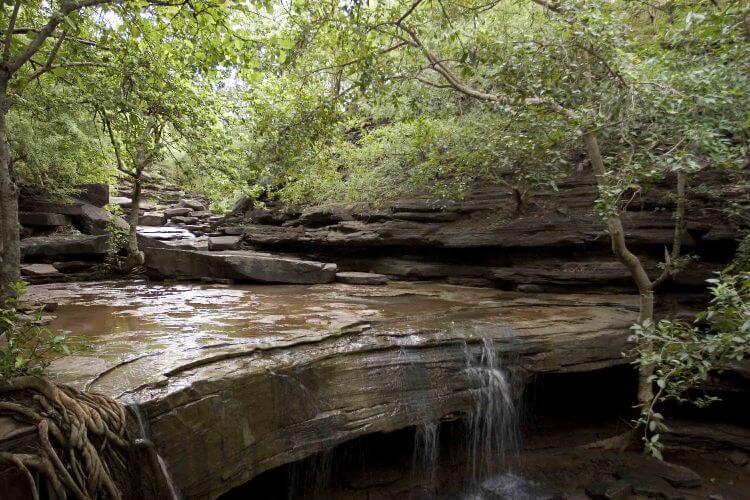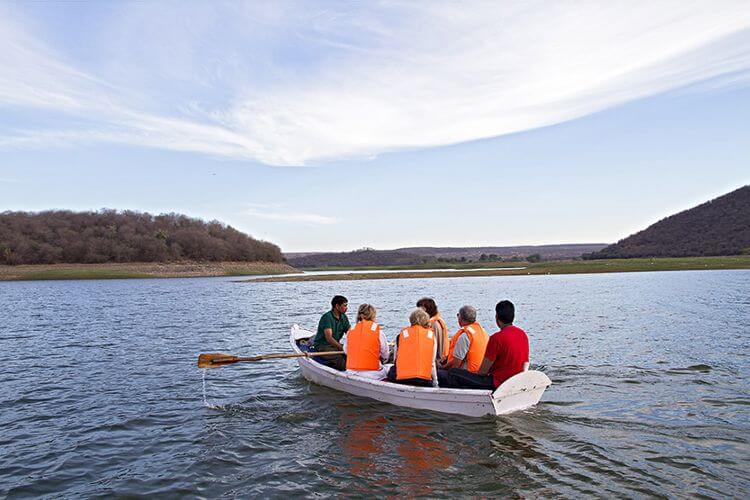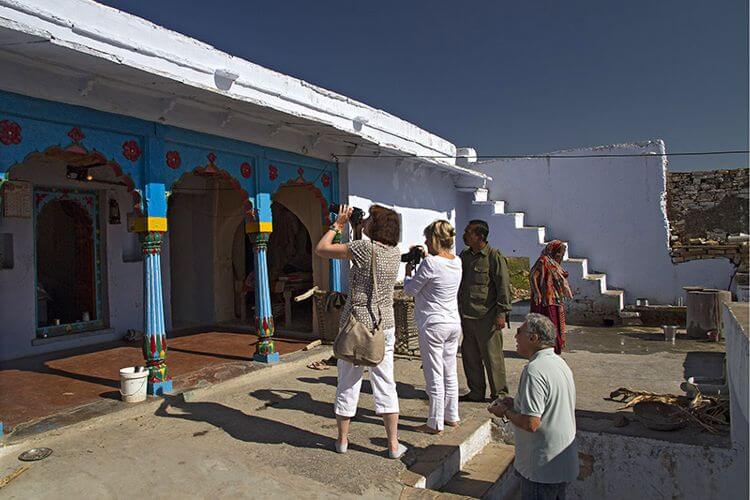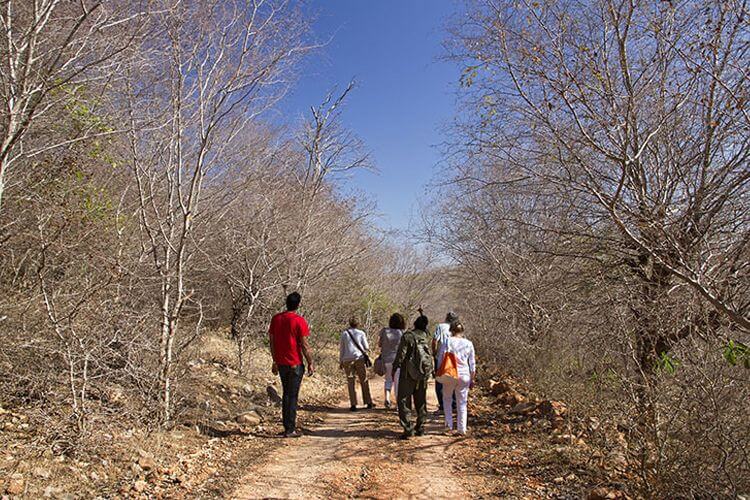 Show All
About Ramathra Fort, Karauli
Ramathra was granted as a jagir (fiefdom)in 1645 AD to Thakur Bhoj Pal by his father the Maharaja of Karauli. The name Ramathra honours Lord Rama, who, it is believed, camped here while on his epic journey to Lanka. Today, Ramathra Fort belongs to Thakur Brijendra Raj Pal and his family who are descendents of the founder.
The fort has a strong perimeter wall crowned with parapets. Its ramparts are wide and offer a spectacular view from the hilltop. Inside there is a multi-story palace, parts of which are being restored using traditional building techniques and local craftspeople. Stone lattices and a painted ceiling ornament the otherwise simple facilities. It was, after all, designed to be a battle fort. A complete walking tour of Ramathra village, a small hamlet of farmers and herders, takes about 3 hours. You see all kinds of work associated with tending crops and animals, and caring for children. Absent is a bazaar with commercial traffic or food stalls. After the sun goes down, bhajan-singing and community activities are more common than radio or TV. Among its numerous shrines, the Ganesh Mandir and the Shiva Mandir give the best flavour of local religious life. The pure white marble idol of Lord Shiva, the Great Ascetic, is a masterpiece of early 18th century craftsmanship. Bring your camera and be ready to tell about your family and home because the people of Ramathra are curious to learn about you too!
Ramathra Fort has a commanding view of the countryside. One can sit on top of the fort's massive outer wall and look out over farmland, rugged scrub of the Daang plateau, Kalisil Lake and its irrigation canal. Sunrises are especially spectacular and at twilight one can watch herds returning from the jungle or blue bull grazing in the forest scrub below.
Water birds are the big attraction of Kalisil Lake which lies along the same flyway as the Bharatpur Bird Sanctuary just 175 kms to the north. Besides being a rich feeding ground for ducks, storks and cormorants who visit every winter, there are plenty of local water fowl like kingfishers, sarus cranes, stilts and herons to see year round. The Kalisil Lake is large. It was formed over 50 years ago when the Kalisil River was dammed for an irrigation scheme that now benefits farmers in Ramathra and its neighboring villages along the canal. The lake is fed by monsoon rains and when full, it spreads 17 kms from the dam all the way to the holy town of Kailadevi. Even when the monsoon is light there is sufficient water for boating. A two to three seater boat equipped with paddles and life-vests is available for rent with or without a guide to bird watch, search for crocodile dens and possible crocodile sightings. Bring your binoculars and your telephoto lens – this is reason enough to visit Ramathra Fort.
Message Sent Successfully..