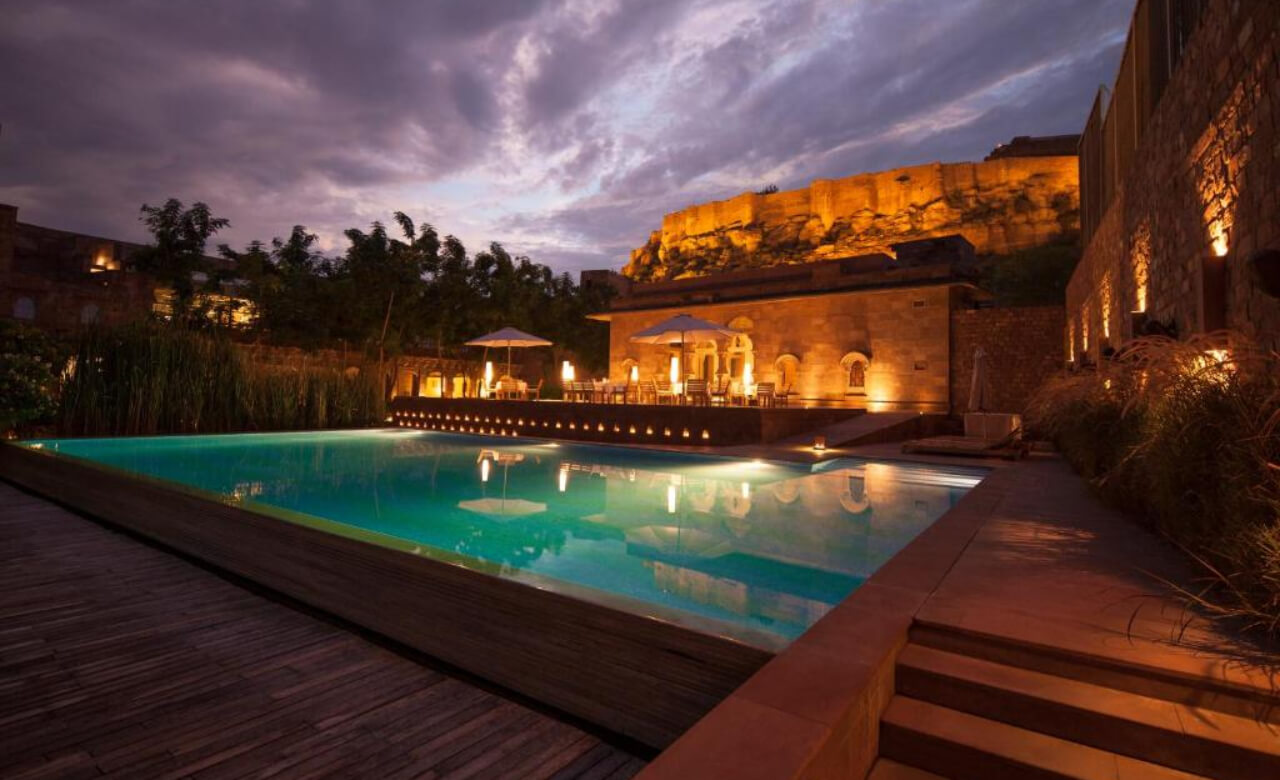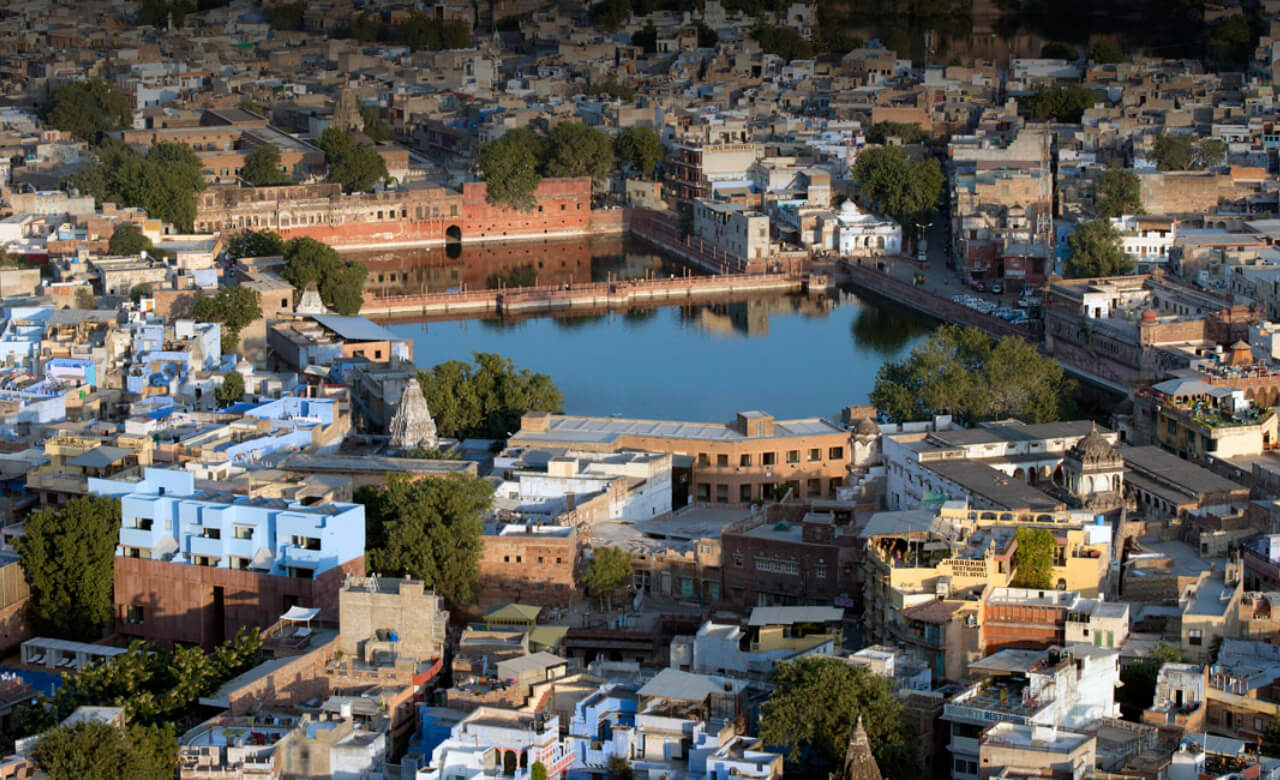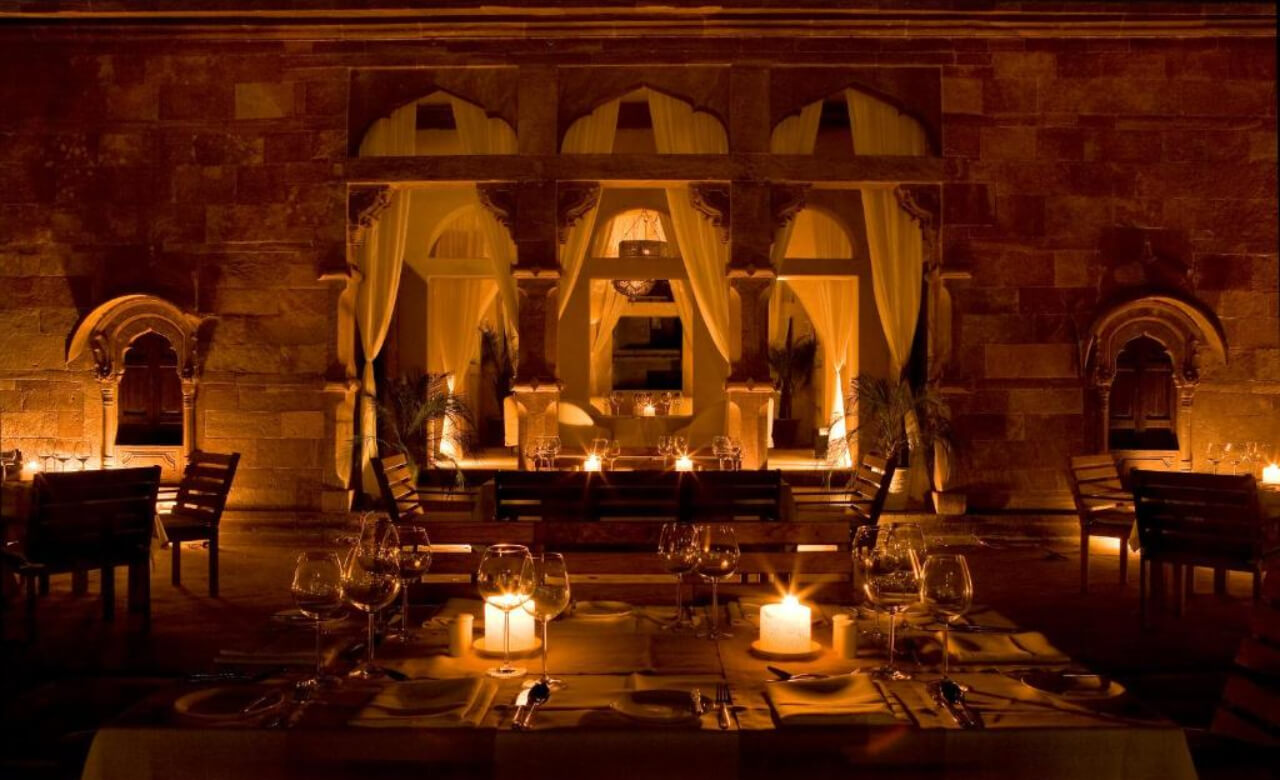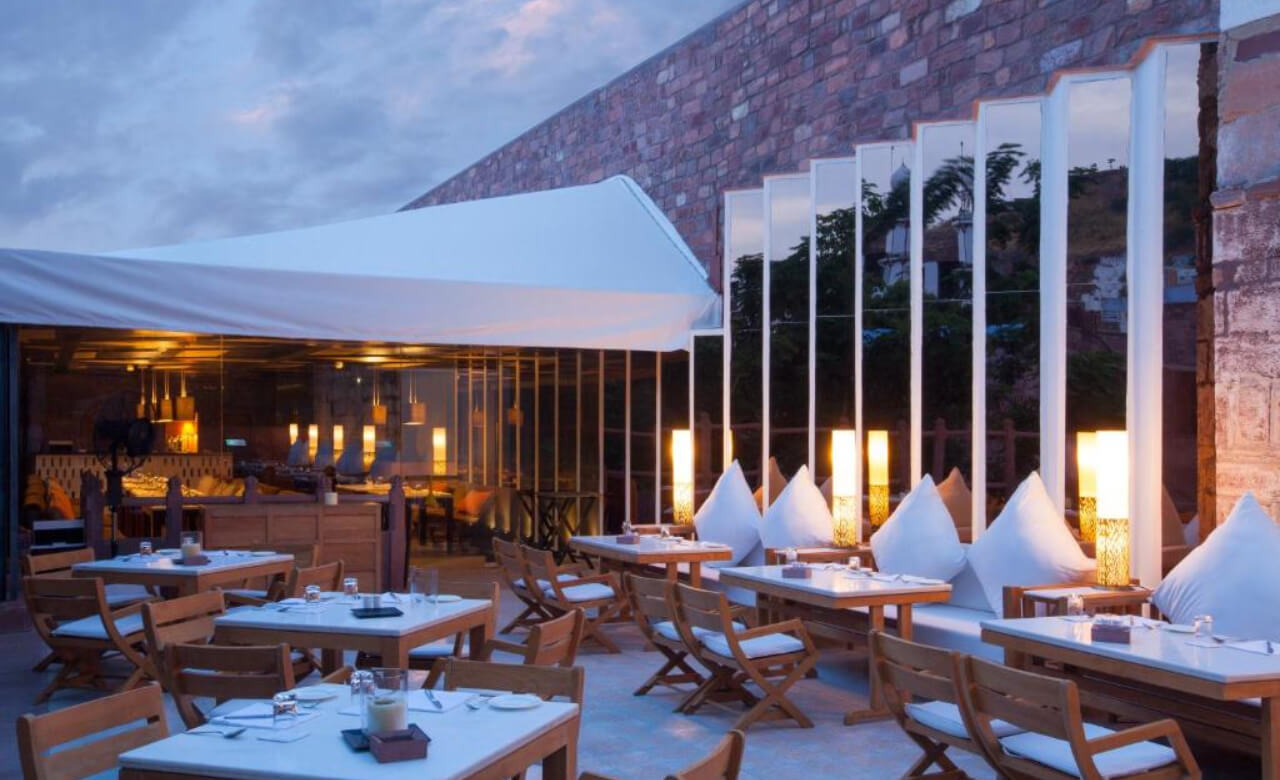 Show All
About RAAS Jodhpur
Famed for offering the best views of 15th-century Mehrangarh Fort, Raas Jodhpur is a luxury haven, right in the middle of Jodhpur's old town. The luxurious property takes inspiration from the walled city, making use of space and light from a modern perspective. Comprising four original buildings with three modern structures, Raas Jodhpur is the jugalbandi of modern and age-old architectural styles. The place mimics the architecture of 18th-century iconic havelis, employing a heavy usage of the famed Jodhpur red sandstone in its buildings.
Overlooking the larger-than-life Mehrangarh Fort, Raas Jodhpur is built as per the Rajputana style of architecture. Darikhana, one of its four original buildings, was built towards the end of the 18th century to serve as a guest house. Originally utilized as Thakur's personal entertainment arena, Baradari, Raas Jodhpur's newest addition, now functions as a restaurant within the historically rich property. Some other past spaces such as stables also have been converted to suit the modern needs and requirements.
About wellness, the tantalizing property offers a mix of sensorial experiences, right from soaking in some spiritual vibes at its small 18th-century temple in the courtyard to pampering the body, the mind, and the soul at its in-house spa. The guests can also lose themselves in the property's expansive accommodation offerings, done as per the distinctive principles of design. Currently, Raas Jodhpur has a heritage suite (1157 sq. ft. onwards), sleepwell suite (1250 sq. ft. onwards), duplex suite (737 sq. ft. onwards), luxury room (481 sq. ft. onwards) and garden room (481 sq. ft. onwards) to choose from. Raas Jodhpur has won numerous awards such as Special Mention at the DOMUS International Award for Restoration and Preservation, Asia Pacific Interior Design Award, and Design for Asia Grand Jury Prize for its breath-taking architectural beauty.
Accomodations Overview
The hotel has forty rooms and suites, each of which had been constructed to our distinctive design principles. Our signature style balances the historic charm of the original Rajput residence and the sleekness and simplicity of contemporary design. Modern artwork and age-old pink sandstone blend in perfect combination, interspersed with polished black terrazzo and flashes of Jodhpur blue. This magical atmosphere allows guests to enjoy the royal splendour of bygone years, whilst simultaneously being treated to the luxuries of the modern age. Each room boasts ample space and luxury amenities. If you explore our different rooms, you are sure to find the one that suits your tastes.
Message Sent Successfully..