---
Palais de Mahe Pondicherry
4, Bussy St, White Town, Puducherry, 605001
About
Palais De Mahe is situated at the intersection of two beckoning worlds. One gently murmurs the spirit of Colonial France with its clean streets, neatly plastered bungalows and flower-decked balconies while the other envelops you in its salt and spice-laden air coming off the Coromandel coast of India in great animating gusts. The street signs in Pondicherry are unique and in several languages to aid the global traveler. Its urban character is a standing tribute to diversity. Historic buildings jostle against charming sidewalk cafes, trendy designer wear boutiques stand next to native sari shops and other upmarket commercial addresses share humble space with roadside bangle sellers and temple pilgrims in a bustling bazaar-like environment. It is these rich contrasts and counterpoints that we noticed, studied and infused into the soul of Palais de Mahe, which mirrors the twin faces of this charming seaside city in southern India. The style remains faithful to a historic past, while the experience on offer is a captivating blend of the old and the new making you feel like a traveler in time.
---
Accommodation Overview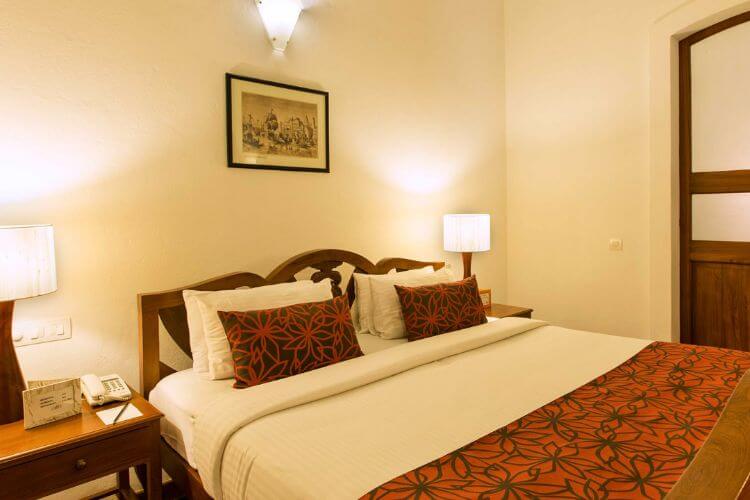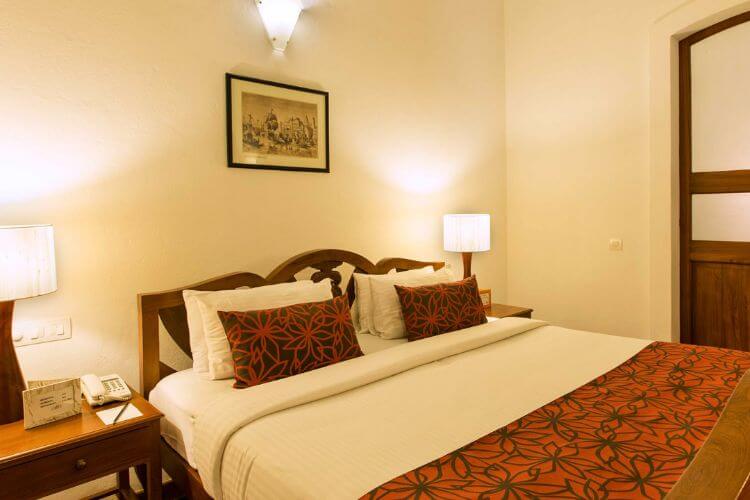 Palais de Mahe carries a distinct stamp of period style marked by its high ceilings with roof beams and arched doorways. Electric punkahs, double air-conditioning and plenty of sea breeze will ensure that you stay climate-friendly at all times. There is also a big pool to help you cool off on particularly warm days. The bathrooms, though contemporary, are designed to release you into a relaxed and indulgent mood as the French would have it. We believe that if Monsieur Dupleix were to visit us he would feel quite at home at Palais de Mahe. There can be no better endorsement for all our painstaking efforts to go French.
---