---
Orion Healing Centre
Orion Healing Center 2013 | Detox and Yoga in Thailand Orion Healing Center, 15/2 Moo 8, Sri Thanu, Koh Phangan, Suratthani Province, 84280, Thailand.
About
With an emphasis on Detox, Yoga and nutrition, Orion Healing Center is a haven for personal growth. The centre is unique among detox centres as it allows detox to be accessible to all. With its inclusive program our detox enables all participants to benefit from the many activities that form our cleansing package. We believe that the yoga, healing and massage sessions included in the detox package aid the overall well-being of guests and make for a more enjoyable experience while detoxing.
The center is also host to a plethora of Healing workshops and Yoga trainings and is also open for drop-in classes and sessions with our resident teachers and healers.
Our Orion beachfront Café and juice bar will nurture your body during your stay and ensure that your stay at Orion is a truly nourishing one!
Orion's Tropical Setting
Orion Healing Center is set in a natural tropical garden full with butterflies and exotic flowers. The tranquil and friendly environment of the centre and surrounding village allows all guests to feel completely at ease.
Srithanu Village on Koh Phangan island, Thailand, has become a hub for yogis and those on their spiritual journey. The area attracts healers, teachers and students alike who all come together to create a real community feel. Many guests find themselves staying on long after finishing their stay at Orion and many more return each year, reaping the benefits of the relaxed pace of life, availability of healthy vegetarian food and of course the majestic sunsets that characterise this beautiful beach village.
---
Highlights of Orion Healing Centre
11 Nights Detox Package
11 Nights Vitality Detox Juice Package
Vitality Juice Detox
Fasting and Colonic Cleansing
11 Nights Alchemy Retreat
16 Nights Weight Loss Program
28 Nights Renew and Revitalize
Healthy Living Program
Liver and Gallbladder Flush
Yoga Teacher Training
Reiki Courses
Vinyasa Yoga Teacher Training
Ashtanga Yoga Teacher Training
Restorative and Therapeutic 200 Hour Teacher Training
Retreats
---
Accommodation Overview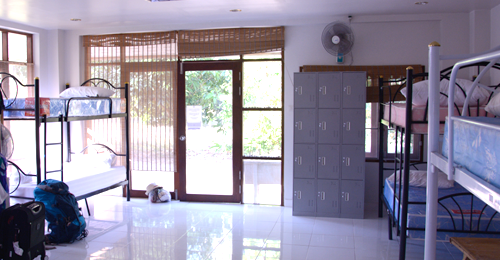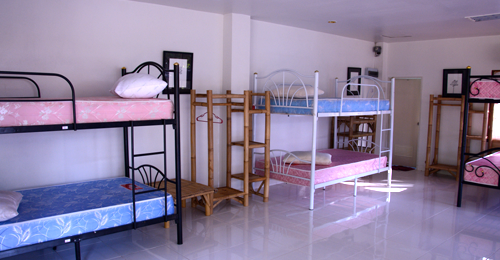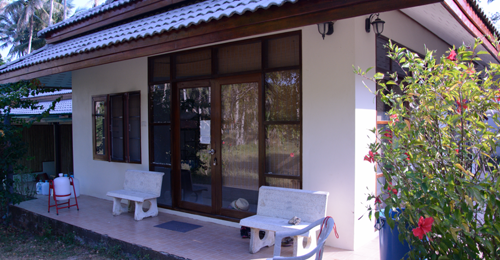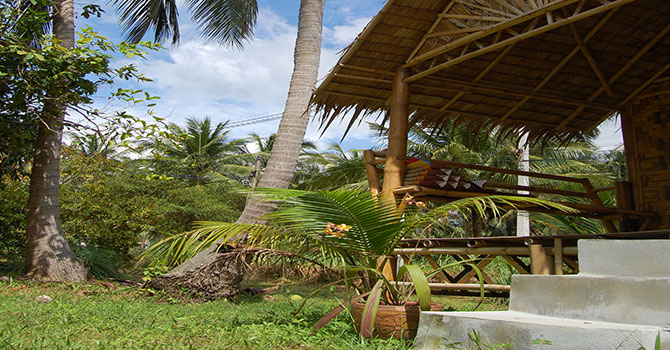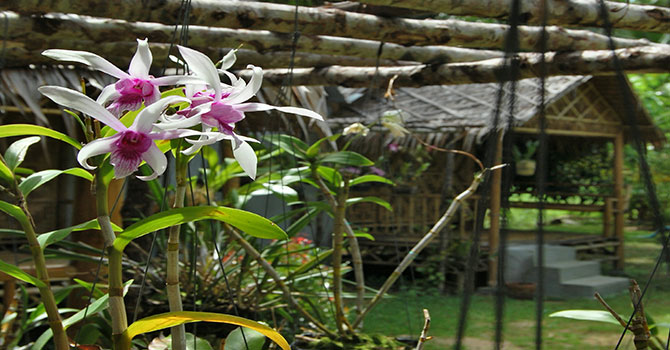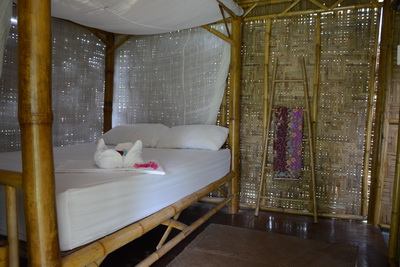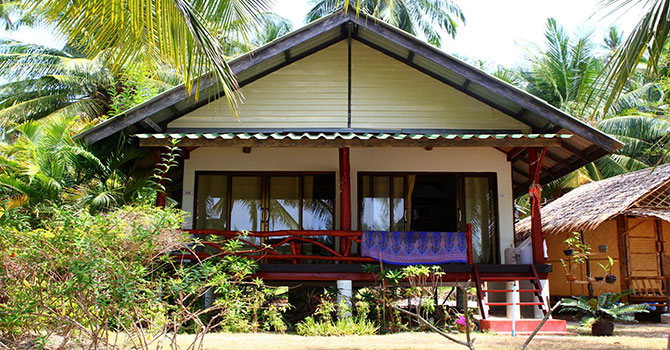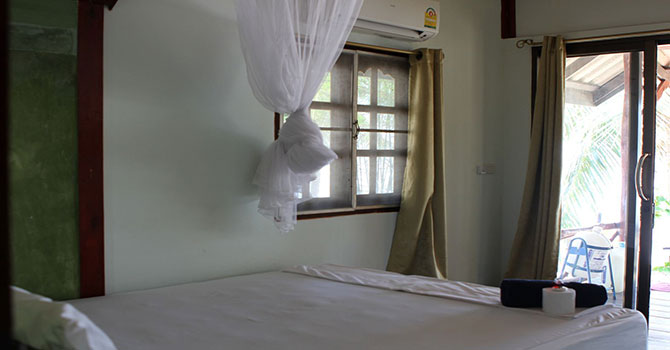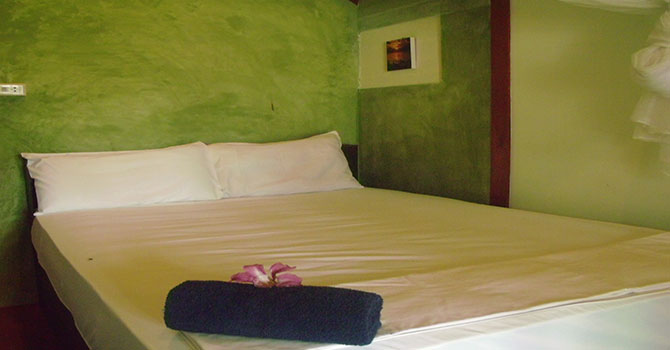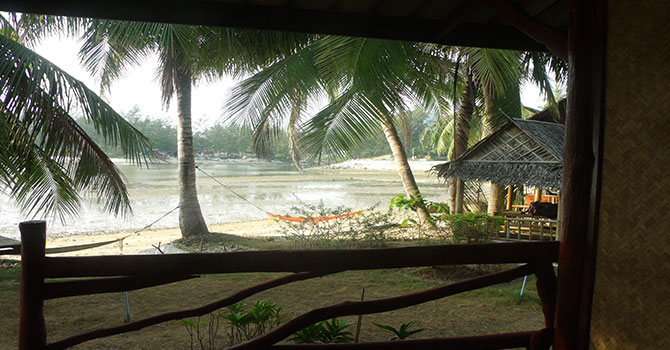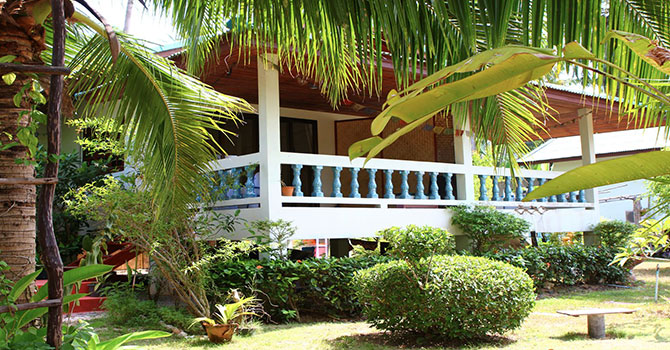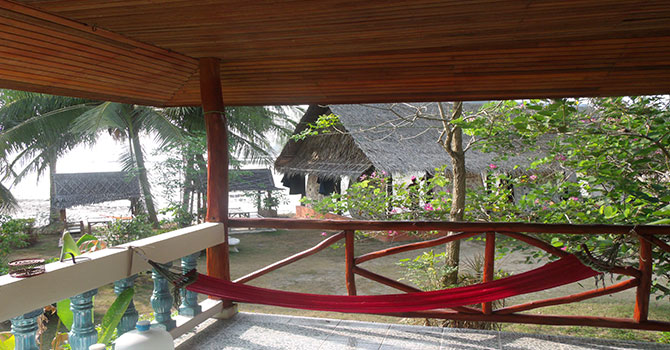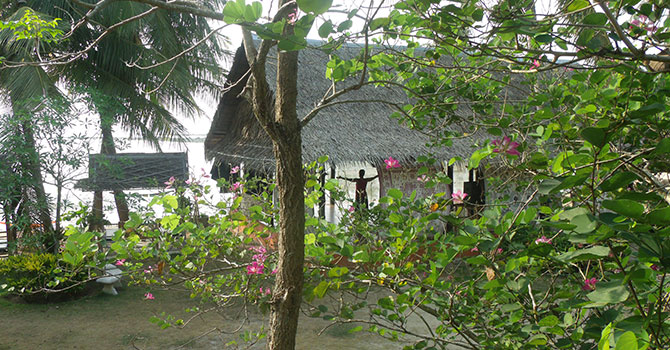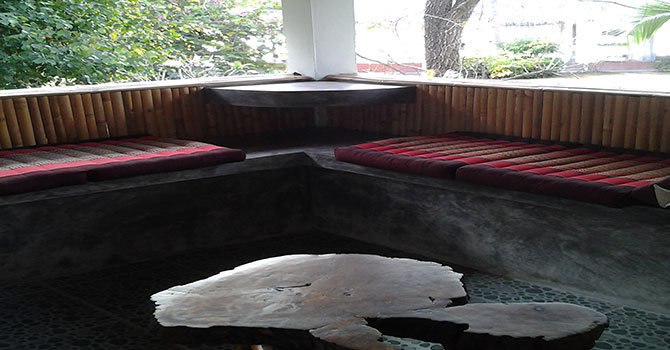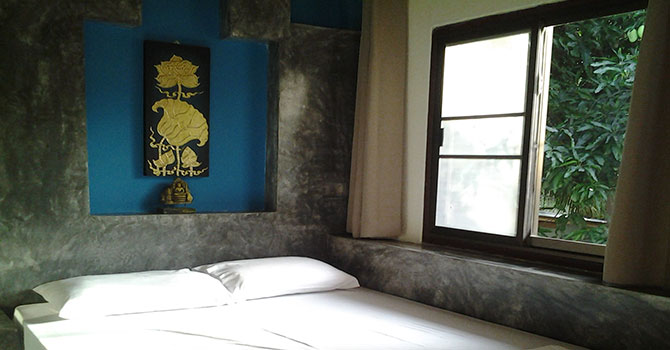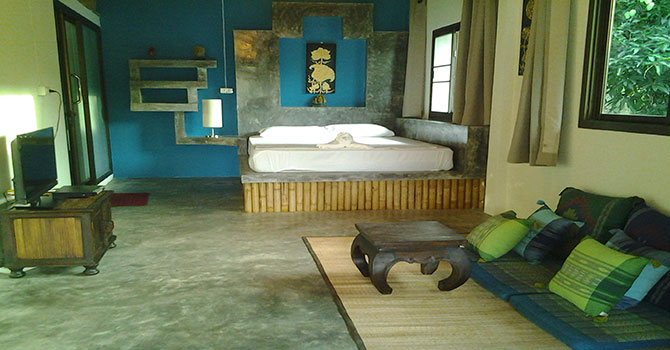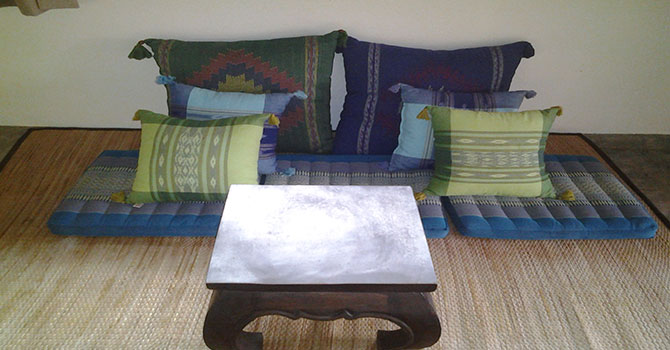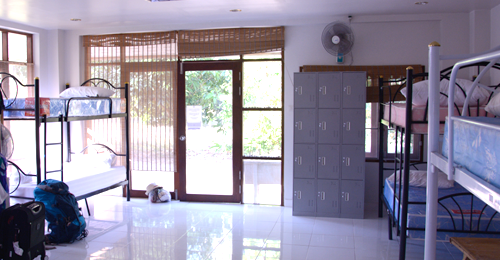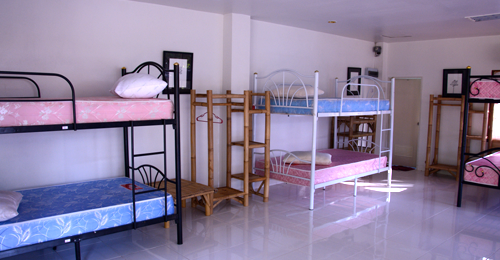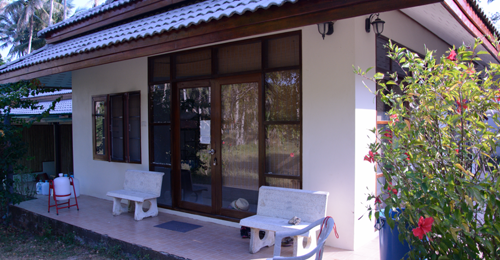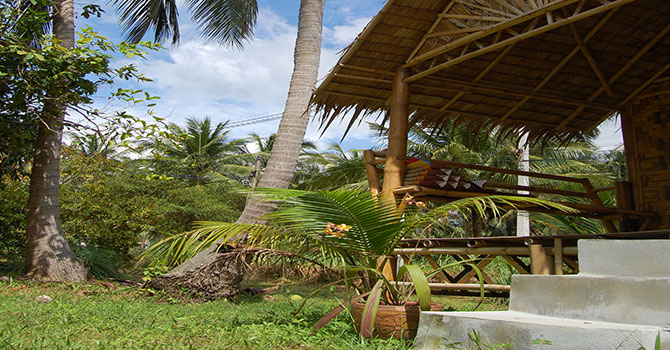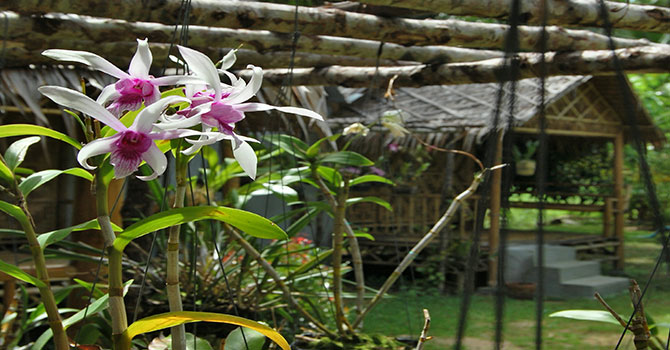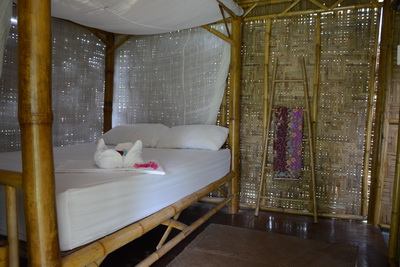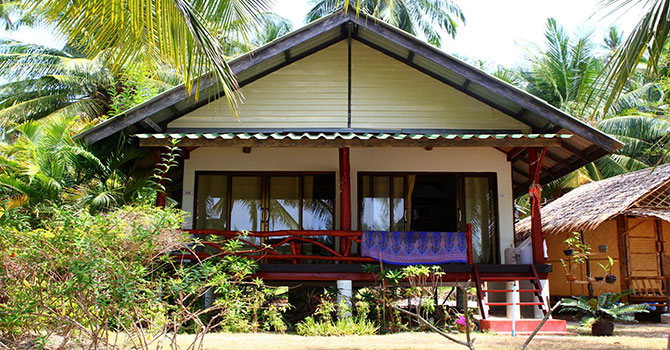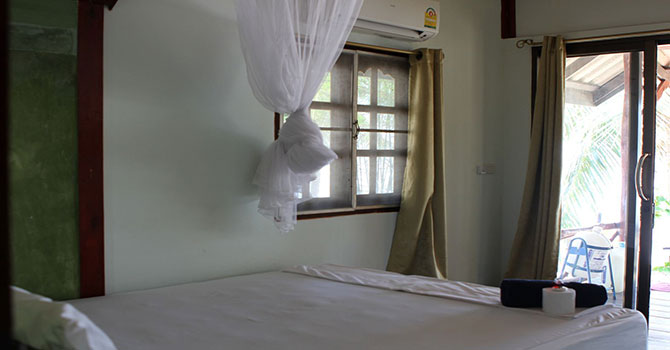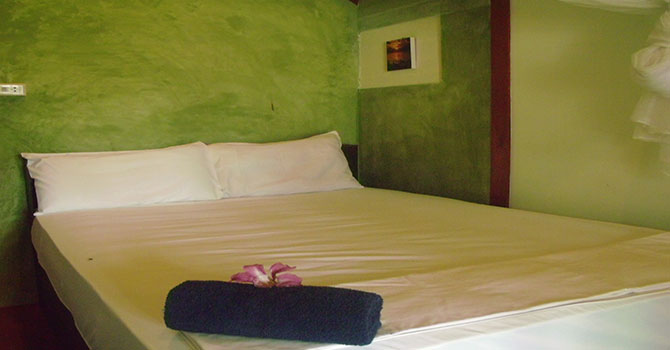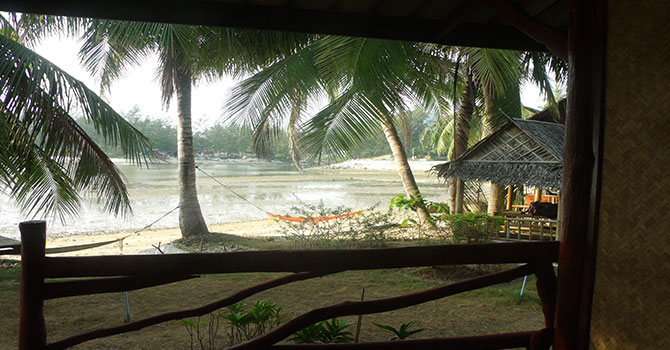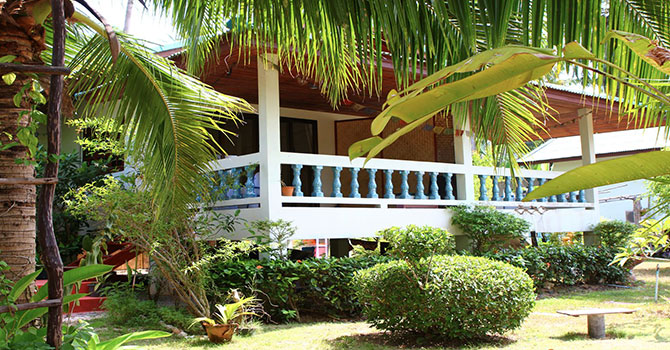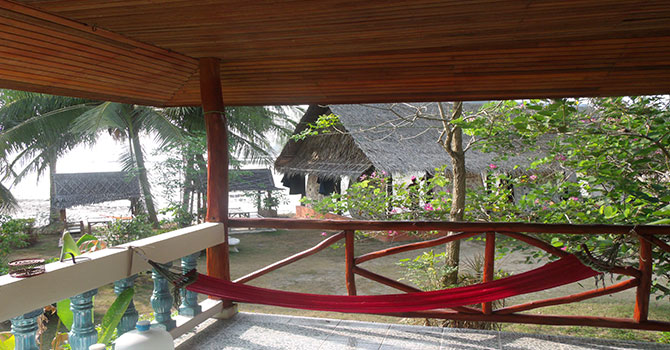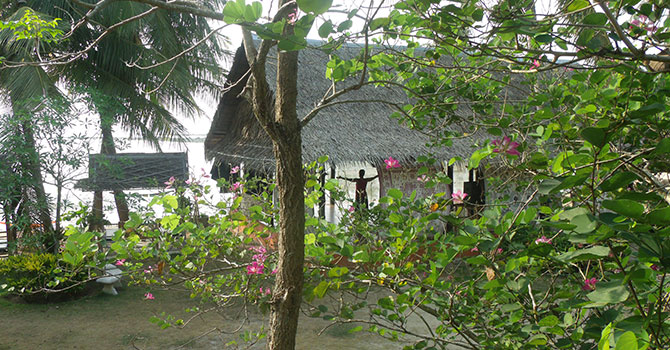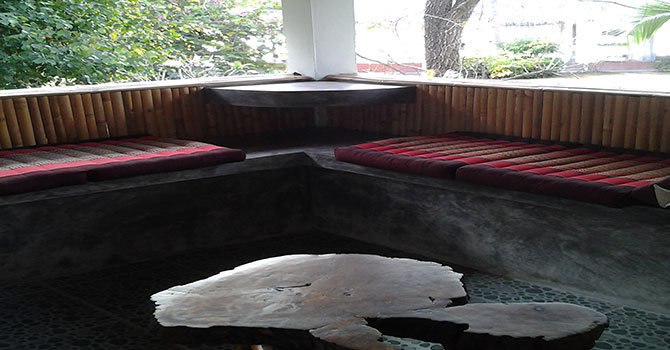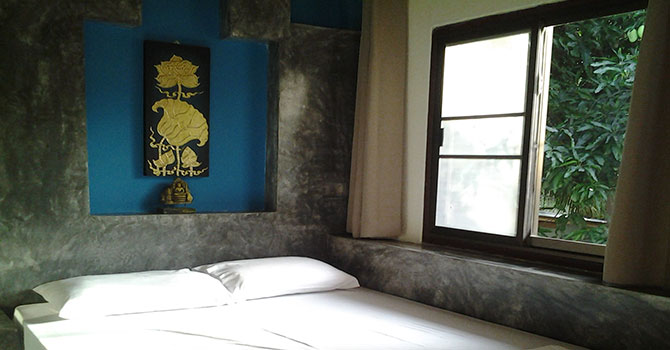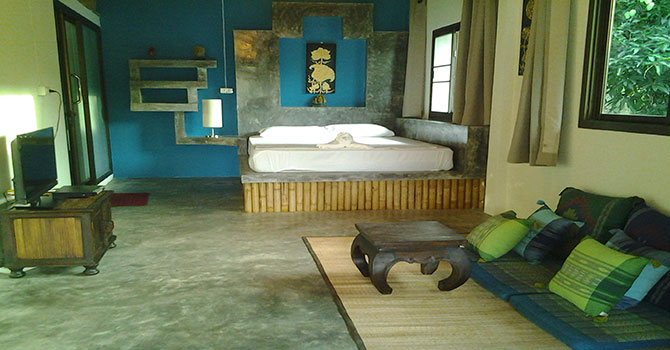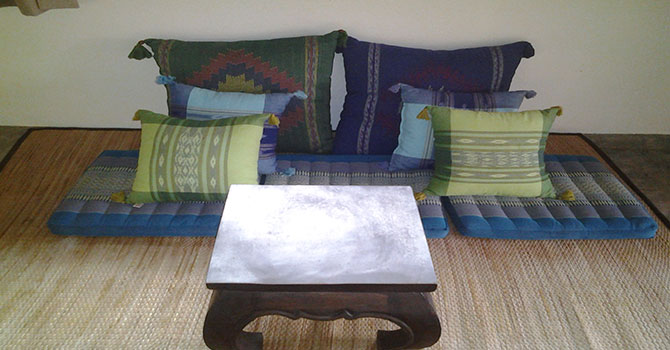 ---
How to get there
Q. How do we get to Orion Healing Centre from Thong Sala Pier, Koh Phangan?
A. Taxi
Local taxis are available from the pier. Please inform the taxi to go to Orion Healing Centre Srithanu. Please print out instructions in Thai to give to the taxi driver, this will avoid any unnecessary delay and frustration. Taxis are approx 200 – 300 THB per person.
Q. What is the best way to reach Koh Phangan?
A. There are many ways to arrive to Koh Phangan, you can decide based on budget and time restrictions. The most recommended way is by air.
Travelling to Koh Phangan by Air
Flights from Bangkok to Koh Samui
The nearest airport is on Koh Samui. Between Bangkok and Koh Samui there are many daily services ran by Bangkok Airways. Flight time is about 1 hour. See http://www.bangkokair.com/eng
You can get a connecting ferry from Koh Samui to Koh Phangan (see ferry info below).
Flights from Bangkok to Surat Thani
Flights that arrive at Surathani (the closest mainland point) have a ferry connection to Koh Phangan.
Air Asia, Nok Air and Lion Air all flys from Bangkok to Surat Thani daily, flight time is about 1 hour. The transfer from Surat Thani airport to Donsak ferry port is by coach or taxi and takes about 1 ½ hours. At Donsak transfer to the ferry to Koh Phangan, which takes 2.5 hours. Prices for flights can be as low as 1200 B.
Bus
There are many bus services from Bangkok to Koh Phangan. Most of these are sleeper busses. They can be booked from travel agencies in Bangkok or by going to the central bus station (Sia Thai). The journey to Donsak, the ferry port for boats to Koh Phangan, takes about 10 hours. From Donsak the journey takes around 3 hours to Koh Phangan. Usually the ferry is included in the price of the bus.
Train
Trains leave Bangkok several times daily, the journey time is about 12 hours, sleeping booths are available on some services. Leaving the train at Surat Thani the transfer by coach or taxi from Surat Thani station to Donsak Pier takes about 1½ hours.
From Donsak the ferry journey to Koh Phangan takes 3 hours.
There are 2 companies that run luxury coach services from Bangkok to Chumphon, which take about 6 hours. At Chumphon you transfer to a large express boat that stops at Koh Tao before arriving at Koh Phangan. The boat journey from Chumphon to Koh Phangan takes about 2 ½ hours.
Ferries from Samui to Koh Phangan
The Seatran ferry leaves Koh Samui at 8:00am and 12.30 & 3.00
The Lomprayah ferry leaves Koh Samui at 8:00 am, 11:15, 12:30 and 17:00
Times may vary seasonally so please check the respective websites.
The Seatran pier is located near the airport, approx a 10 minute drive, and the Lomprayah pier is located a 50 minute drive from the airport.
The Lomprayah pier is a 50 minute drive from the airport. Please take this into consideration when booking the rest of your journey. Ferries arrive in Koh Phangan at Thong Sala Pier.
Ferries from Koh Phangan to Koh Samui
The Seatran ferry leaves Koh Phangan at: 11:00 and 16:30
The Lomprayah ferry leaves Koh Phangan at: 7:15, 11:00, 12:00 & 16:20
From Koh Samui airport it is a shuttle service to the ferry ports for Koh Phangan (this is usually available as a free service). Please ask for this service when you purchase the ticket for the ferry at the Seatran/Lomprayah ferry counter as you exit Koh Samui Airport.
---