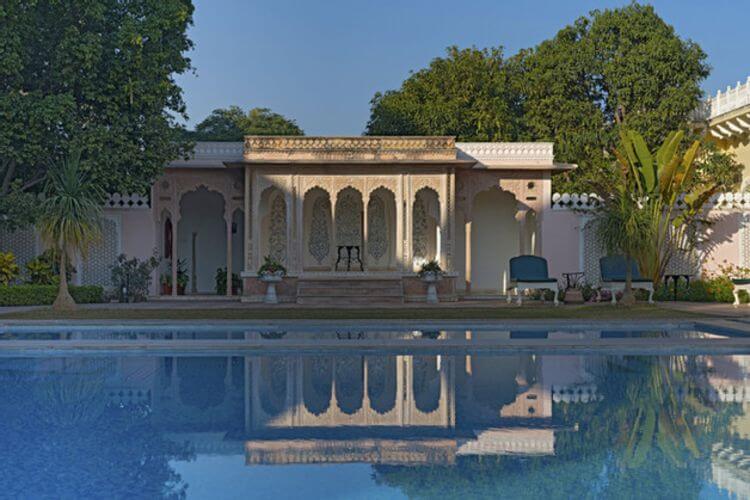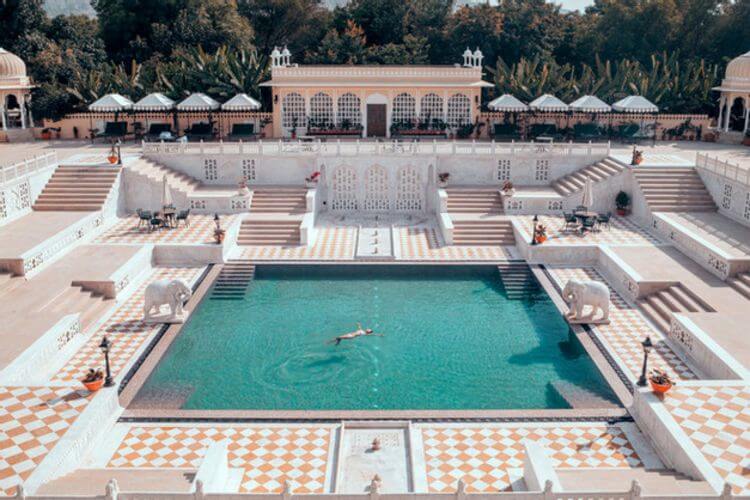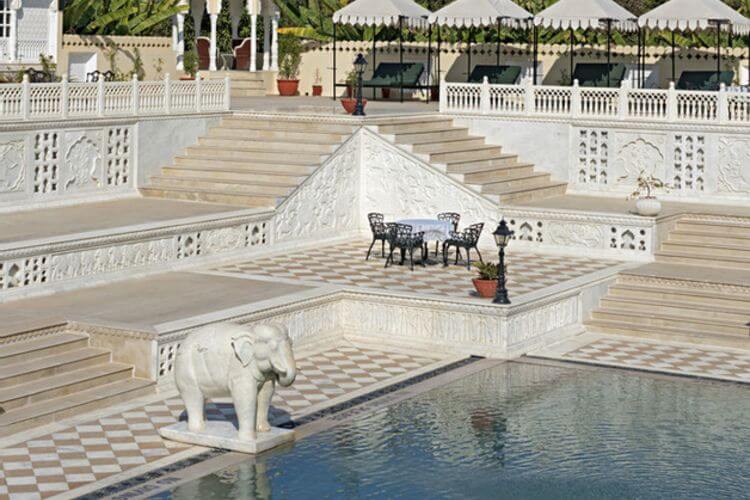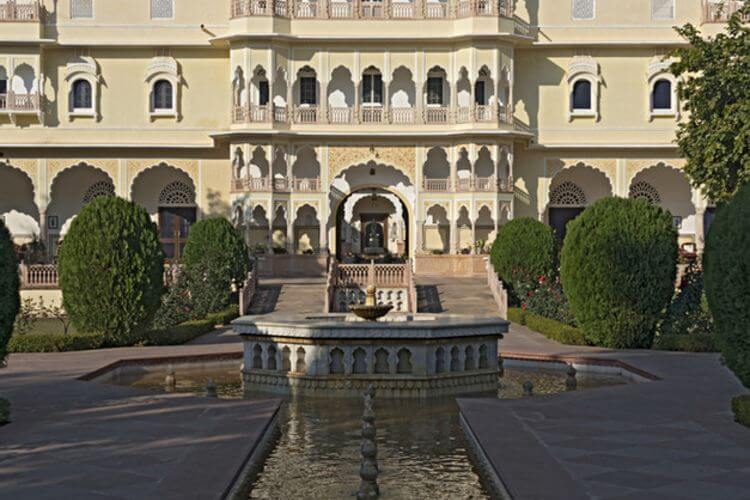 Show All
About Nahargarh Ranthambhore
Nahargarh is magnificently poised near the forest of Ranthambhore, amidst the dense expanse of trees and abundant wildlife. This fascinating royal retreat is just a few yards away from Ranthambhore National Park- the Tiger inhabited wildlife sanctuary of Rajasthan. Stretched across acres of land, and encompassed by lush wilderness, Nahargarh dressed in ivory white fortification and set amidst thousands of trees offers a tranquil experience of royalty and wilderness. Nahargarh, the exuberant palace hotel is revered amongst the guests for being one of the most indulgent properties in Rajasthan; where adventurous safaris and tiger tour moments bring excitement to mornings, while evenings are more engaging with cultural performances.

Come; discover the fascinating holidays in Nahargarh featuring exceptional amenities, anticipatory service and mesmeric views of wildlife.
Accomodations Overview
The stately grandeur of Nahargarh allows our guests to relish and appreciate all that the supreme luxuries of the palace and surrounding nature has to offer – 99 king size deluxe and super deluxe rooms are thoughtfully conceived in peaceful ambiances for an undisturbed privacy at the most recommended palace hotel of Rajasthan-Nahargarh. The imperial Rooms on first floor have individual courtyards to soak in the freshness of lush greenery of Ranthambhore while the suits on the second floor have private terraces with stunning view of the National Park. Each accommodation at Nahargarh has been designed in a unique sequence of colour, style and ambiance. This one-of- its-kind property, with supreme interior and warm hospitality comprises of delightful accommodation with modern amenities, a spa, a steady lancer's Bar and grand courtyards, 3 different swimming pools; including a pool & amphitheatre called Hathi Kund.
Message Sent Successfully..