---
Mihir Garh Jodhpur
C/O Rohet House, P.W.D. Road, Jodhpur, Rajasthan - India
About
One of those afternoons, I stumbled upon a treasure. "Mali Nathji ka Dhora", the sacred dune dedicated to the Warrior God Hero of Marwar, was a place of breathtaking beauty. Sprinkled with historical importance and mythology, this dune seemed to speak to me. Many happy days passed by as I sat there, mesmerized, watching the perfectly choreographed dance of the shrubs and the gentle desert winds. When I would head home, a wondering would accompany me, "How do I share this precious gift with others?"
While growing up, the question answered itself. In fact, it became an image. How would it be to build a fort here… an edifice emerging out of the golden sands of the desert ? One of those evenings when Rashmi, my wife (and soul mate), and I were standing at the dune and soaking in the splendid sunset, inspiration struck. The image, so undefined until then, started becoming clear. Wide strokes and clean architectural lines seemed to make their presence prominent in our minds. Mihir Garh, the Fort of the Sun, was conceived that day. Guided by intuition, rather than reason; inspired by emotions, rather than rationale, bit by bit we gave our dream a form. More than a hundred carpenters, craftsmen and artisans from the region have worked tirelessly along with us, over two years to make our dream a reality. Harsh summers have not stopped them from creating a fort par excellence.
We visualized and they realized - every nook and corner of Mihir Garh was taken care of together. Rashmi has personally designed everything from the colour schemes and combinations to the last door knob and curtain holder. In 2009, when Mihir Garh was completed, we realized that with the help of our very talented team we had achieved something very special… A haven where the glorious past rubs shoulders with the contemporary chic, to give you the experience of a life time.
This fort holds nine magnificent suites. Each one is more than 1700 square feet of pure luxury. Private Jacuzzi's or plunge pools with each suite, re-define the word indulgence. Numerous alcoves, lounges and common areas commanding spectacular views have been designed to experience intimacy - with yourself and another. Our team at Mihir Garh is hand picked, motivated and eager, ensuring the highest level of service and hospitality that complement the magnificence of Mihir Garh.
From village safaris to royal picnics, from the novel experience of riding some of the finest specimens of Marwari horses, to watching a pronking Antelope, or simply gazing at the magnificent night sky after a Shikar Dinner, Mihir Garh will keep you yearning for more. And just when you feel you have experienced everything there was to experience, it may surprise you with something... something new to wonder upon.
---
Accommodation Overview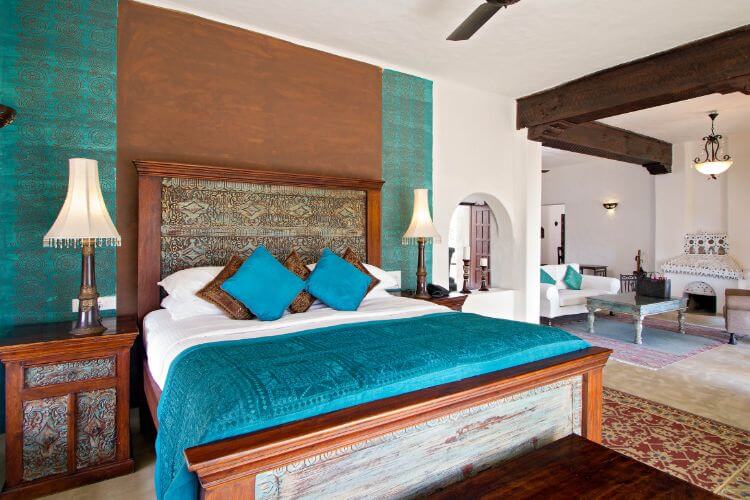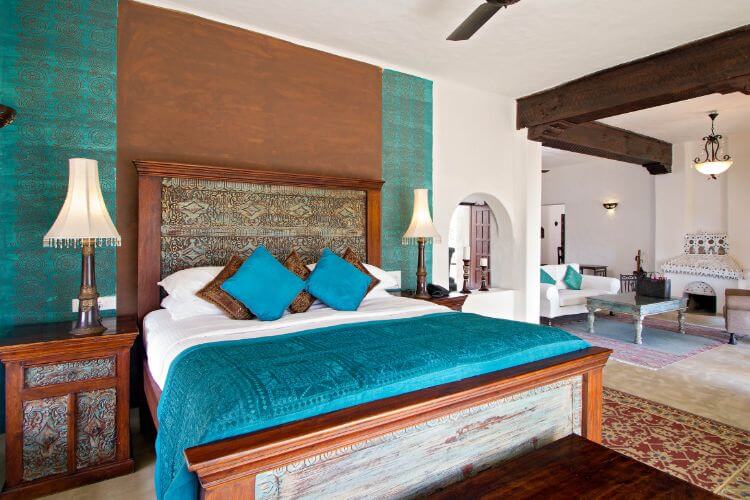 ---
How to get there
64 km from the airport
12 km from the railway station
3 km from the bus stop
---