---
Manvar Desert Camp Jodhpur
Milestone 110 from Jodhpur to Jaisalmer, NH125, Khiyasariya, Rajasthan, India 342025
About
Manv?r, a word from a local dialect has no simple translation. It means varyingly, hospitality, 'to request', even a delicious feast. It is the essence of the spirit of welcome and warmth of a community known for their hospitality.
Moti Singh Rathore hails from an illustrious family of the region. Sentinels of a precious water source, the Sagat Sagar, Moti Singh and his family have served the people here. A seminal inspiration on Moti Singh Rathore has been his uncle, Fateh Singh Rathore more popularly known as "Mr. Ranthambore". Influenced by the tenets of conservation, Moti Singh Rathore returned home to his village in the desert sand dunes between Jodhpur and Jaisalmer to set up Manv?r Resort and Desert Camp in the Thar.
---
Accommodation Overview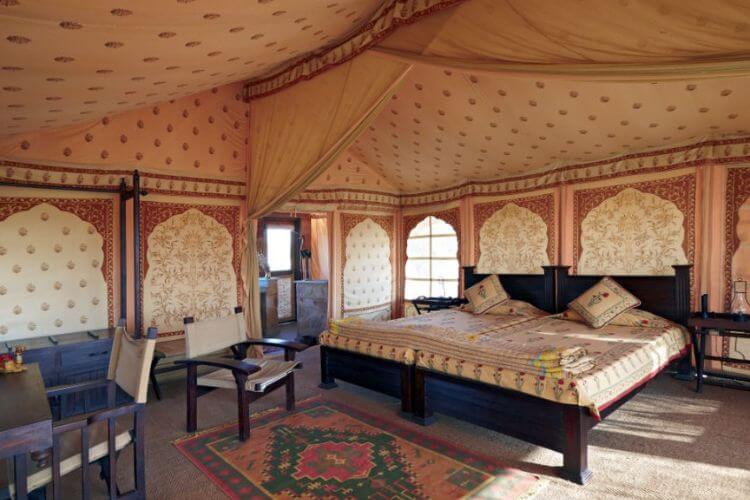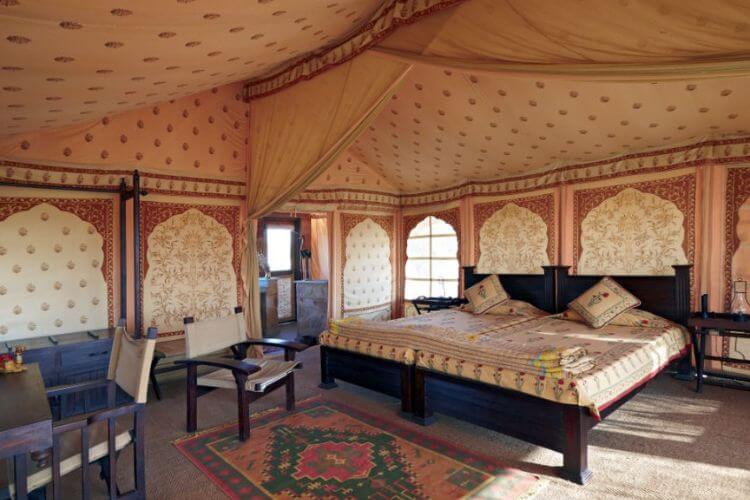 The Manv?r Desert Camp consists of 30 colourfully decorated, safari-style tents arranged in a semi-circle around a central 'Durbar Hall' (Courtiers' Hall). Each of our tents offers commanding views over the desert wilderness.

Luxury personified: Our tents are akin to mini-marquees, with smart polished traditional camping-style teak furniture, rich jute rugs and lovely custom-designed block-printed tent linings.
---