---
Mahamukti Yoga School Rishikesh India
Yoga Niketan Trust, Muni-Ki-Reti, P.O. Shivanand Nagar, Rishikesh
About
Rishikesh is an important centre for yoga enthusiasts from around the world and the Mahamukti Yoga School Rishikesh offers a range of yoga courses on the various aspects of yoga including hatha yoga. The busy schedule of modern life brings about various stresses in ourselves and Mahamukti Yoga School Rishikesh guides its students to cleanse the self and get a taste of ultimate freedom.
Mahamukti Yoga School Rishikesh is registered with the Yoga Alliance of USA and provides yoga alliance certification to its students for every course. Starting from the history of yoga, the courses designed by the school provides a comprehensive coverage of the subject along with sufficient training and practice sessions. This enables the students to grasp the concepts about the eight limbs of yoga originally outlined by Maharshi Patanjali.
The approach towards the teaching is in line with the ancient guidelines to balance each part of the human system and provide the students with a spiritually uplifting experience in a serene and peaceful environment. These courses of yoga teacher training in Rishikesh enables the students to explore the layers of the self and look at life from a new perspective.
---
Accommodation Overview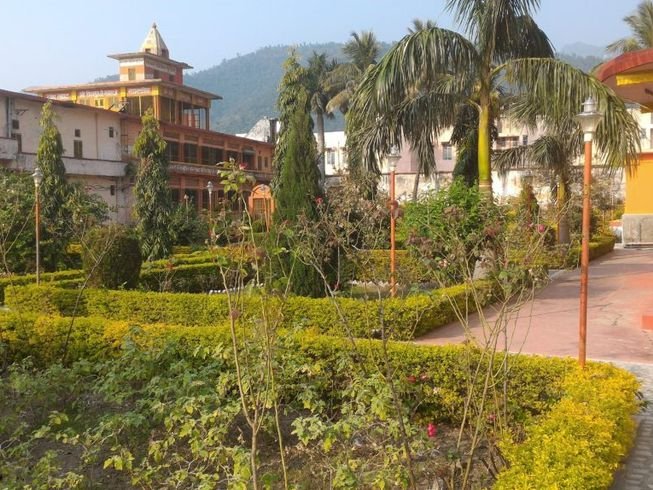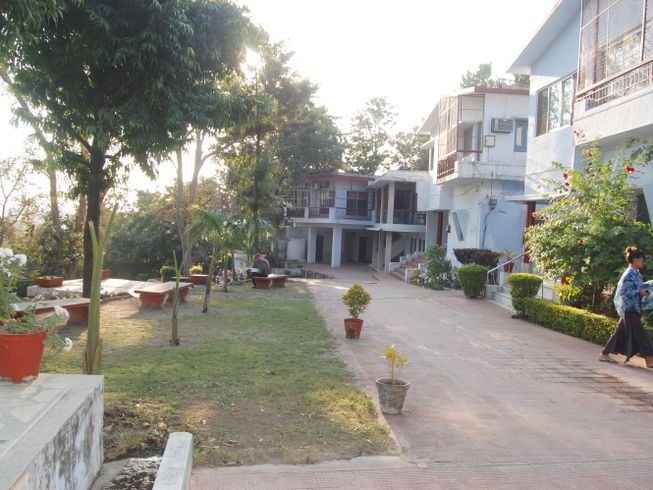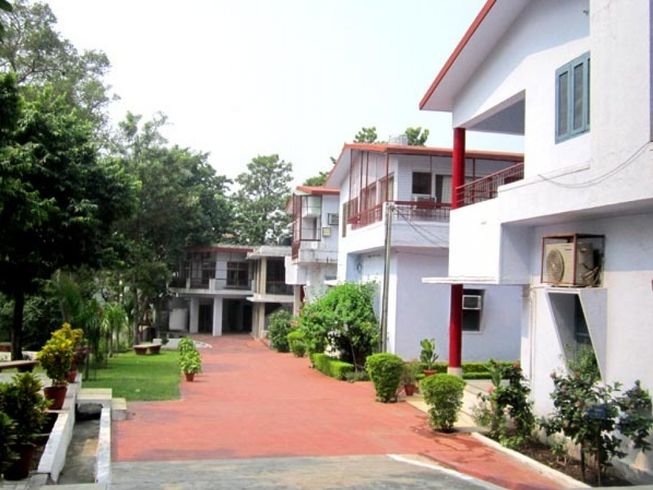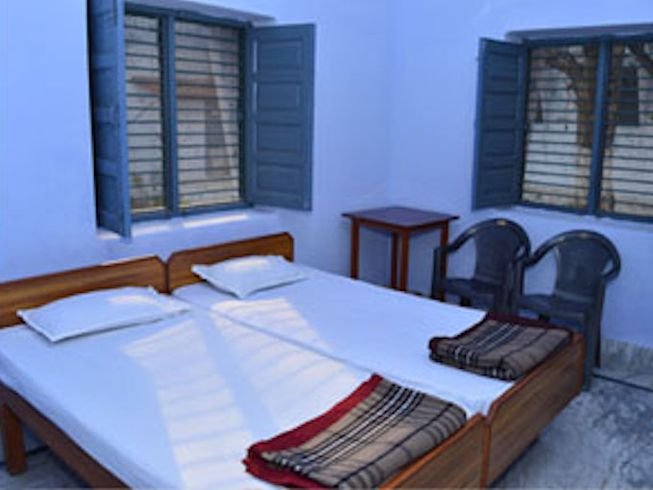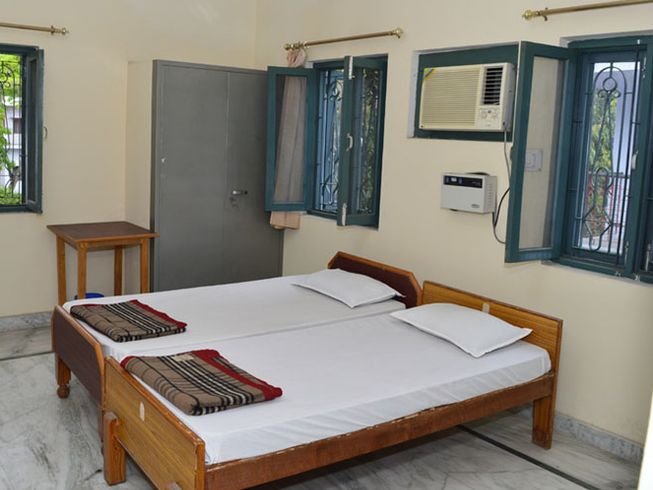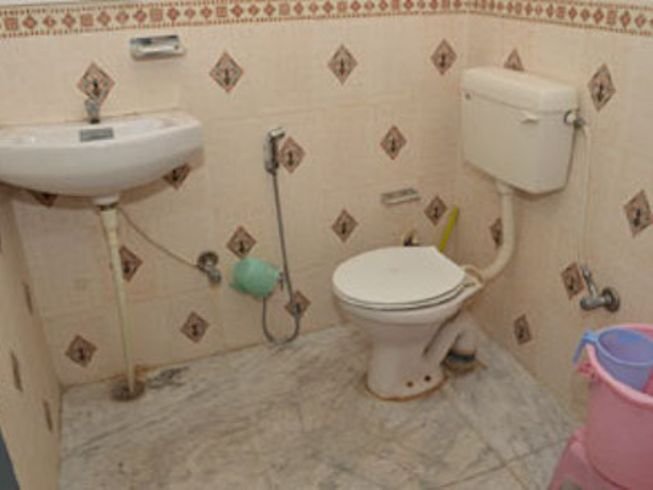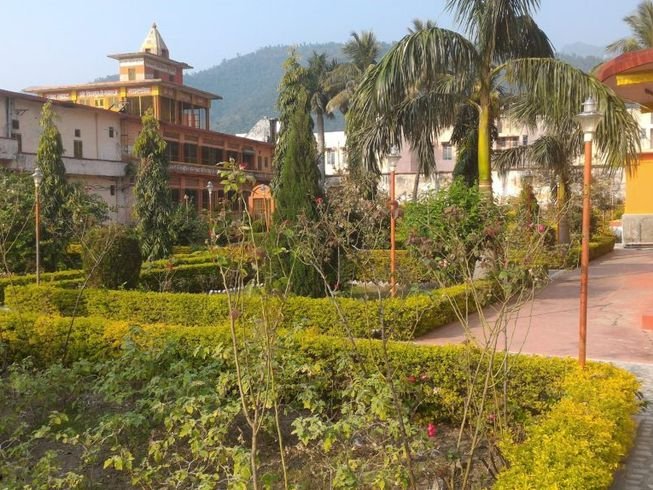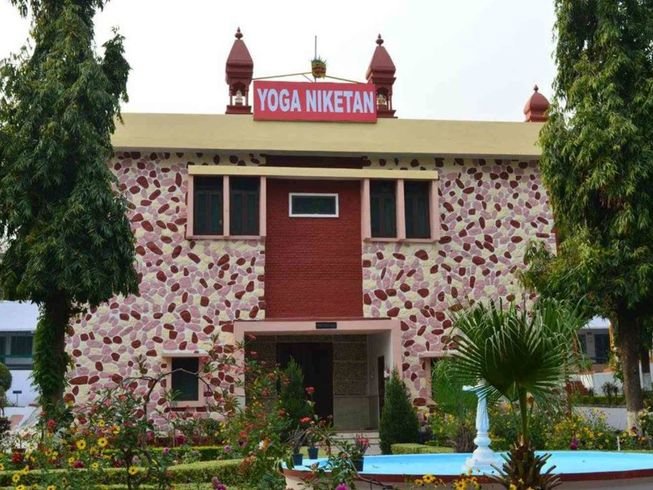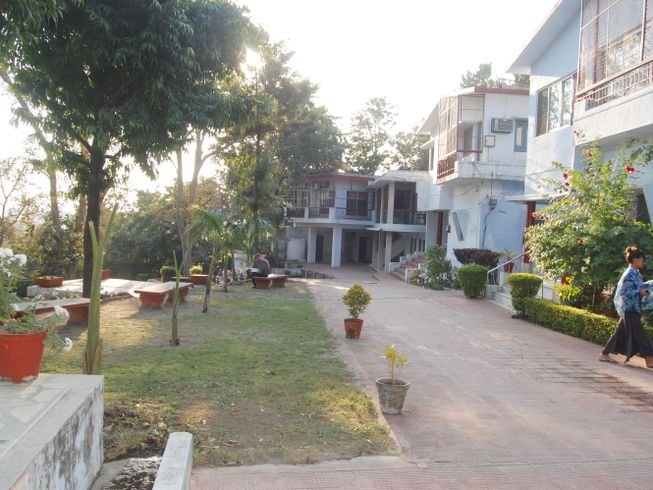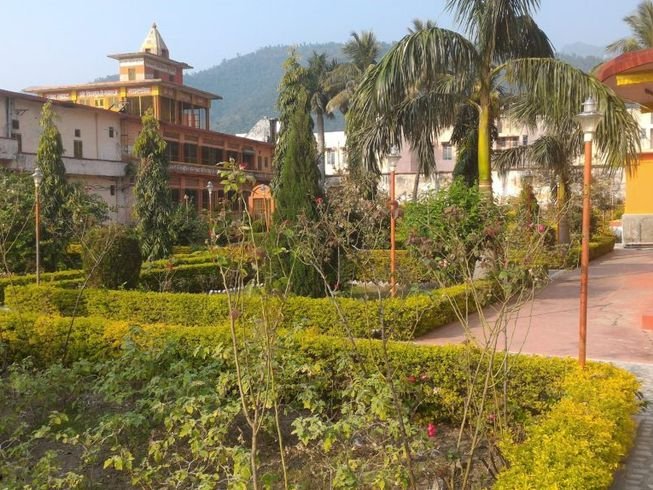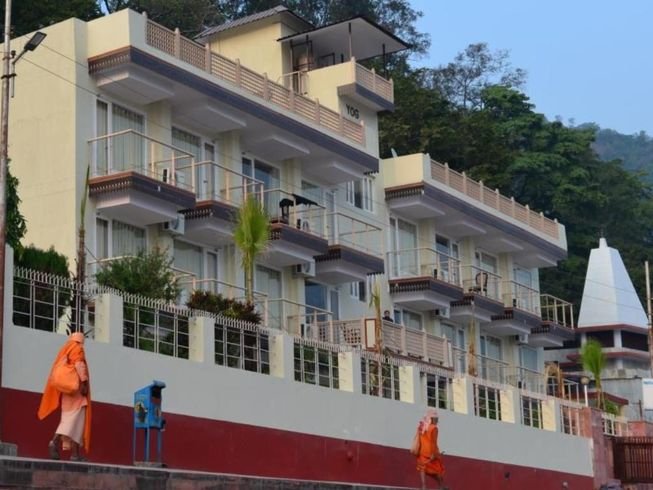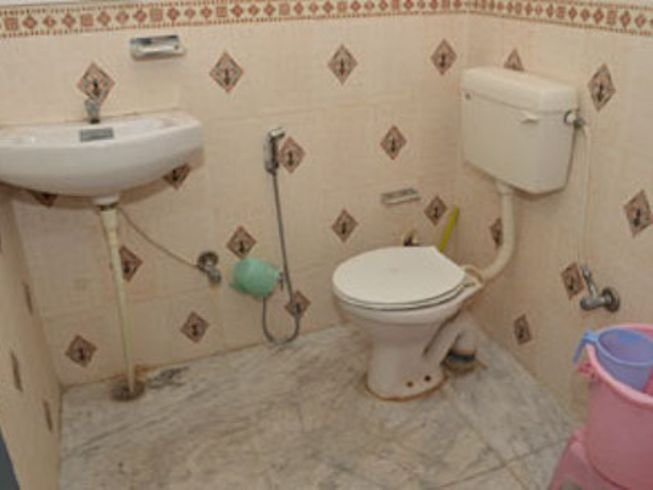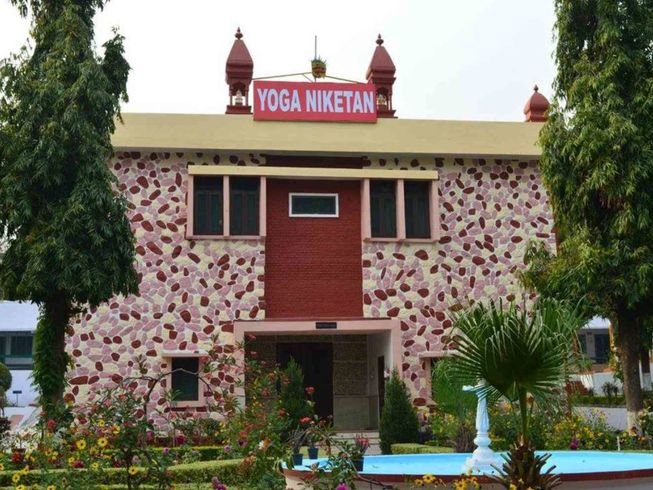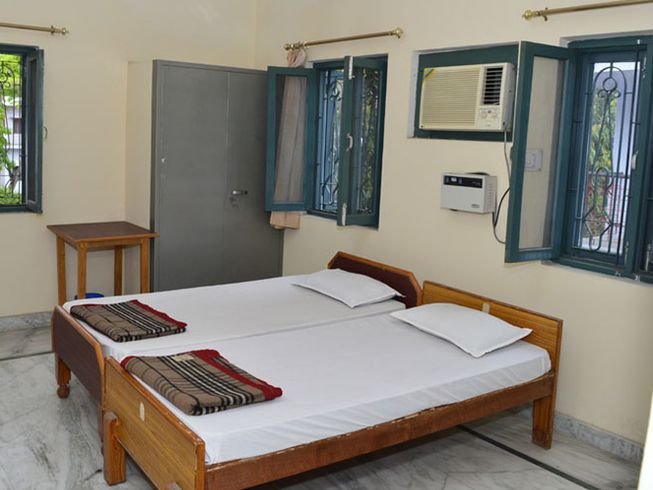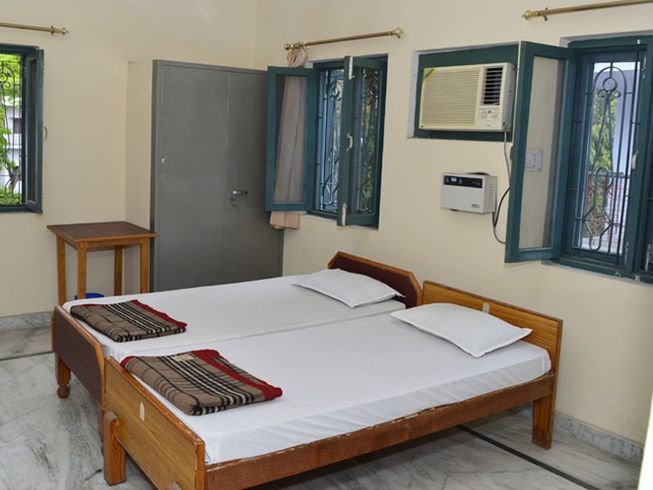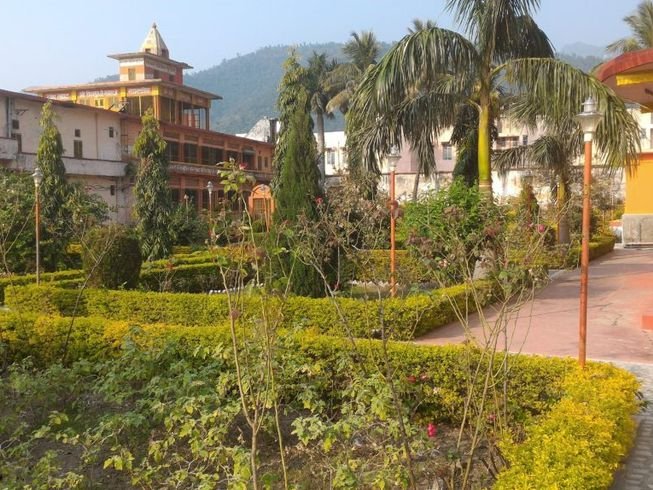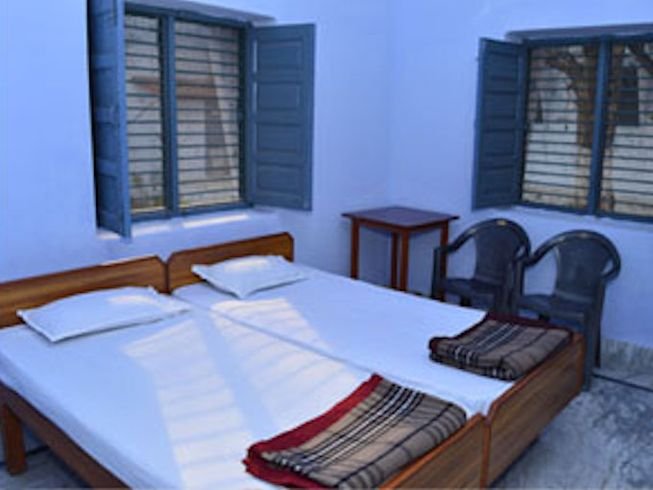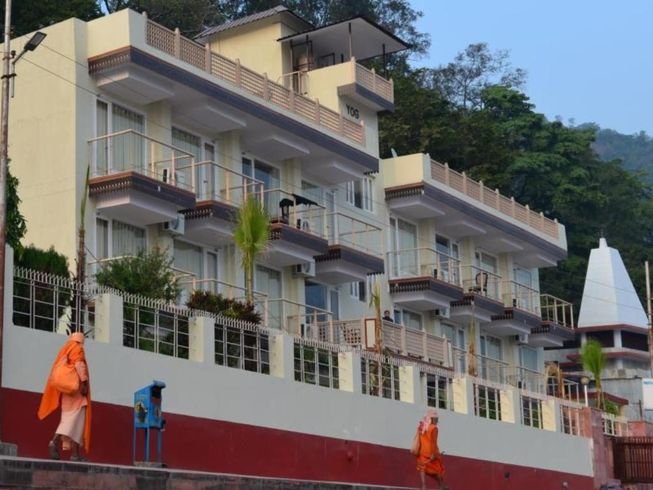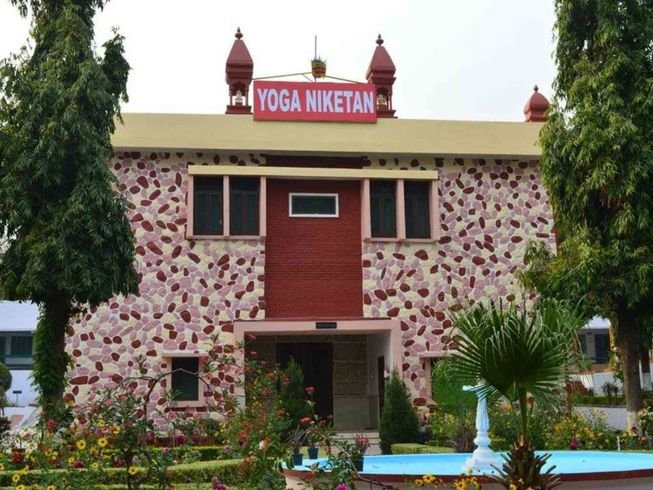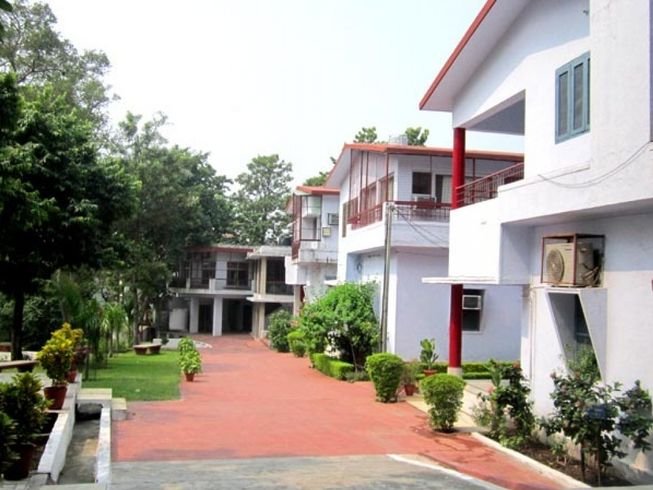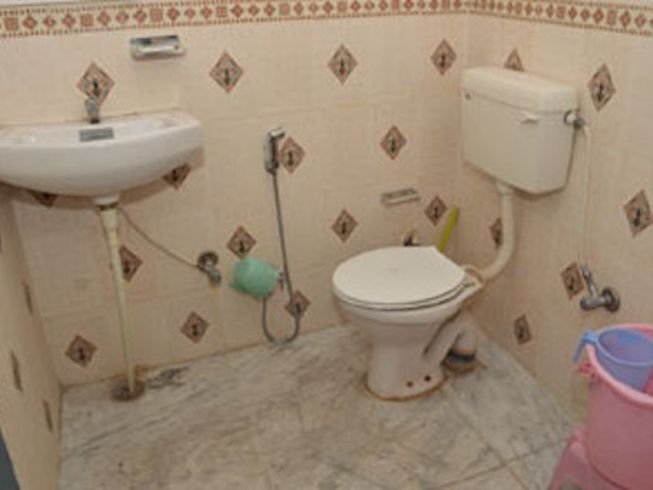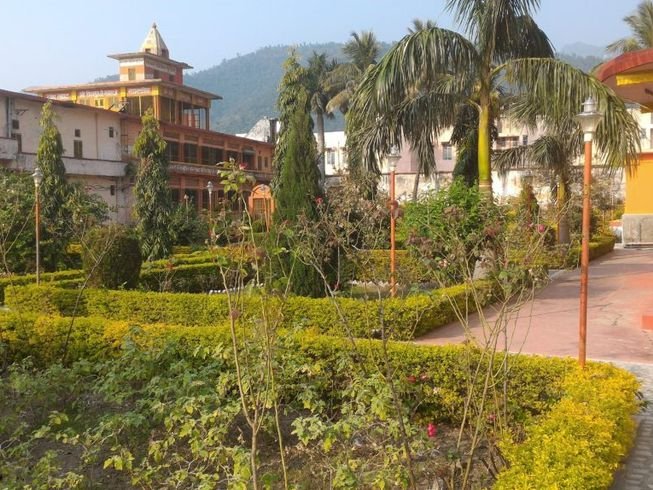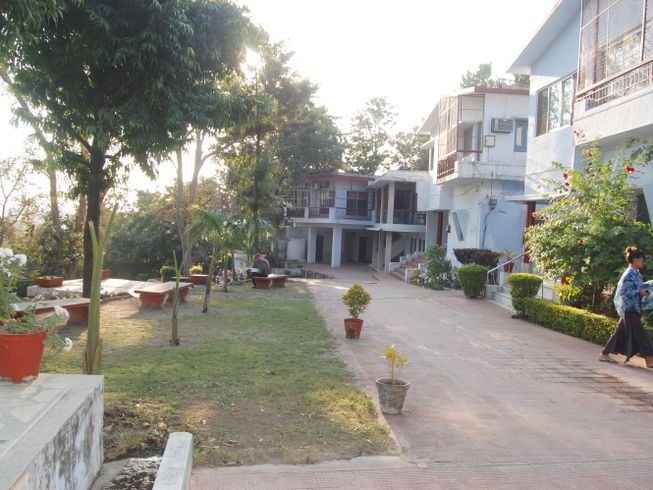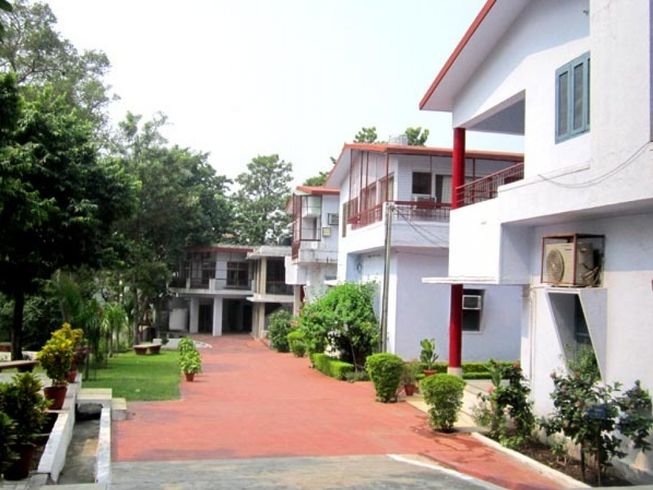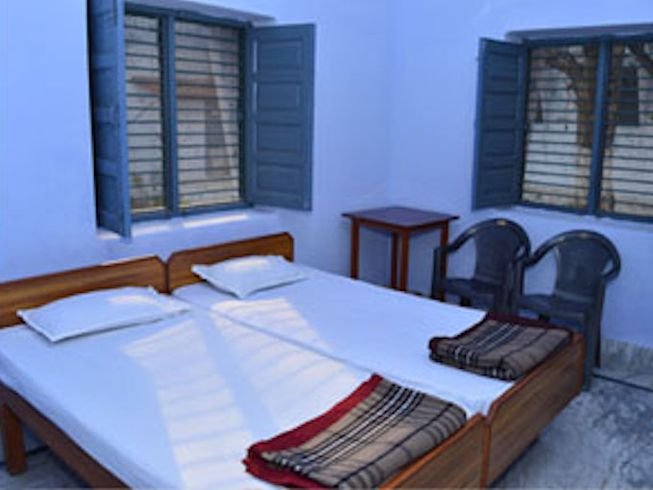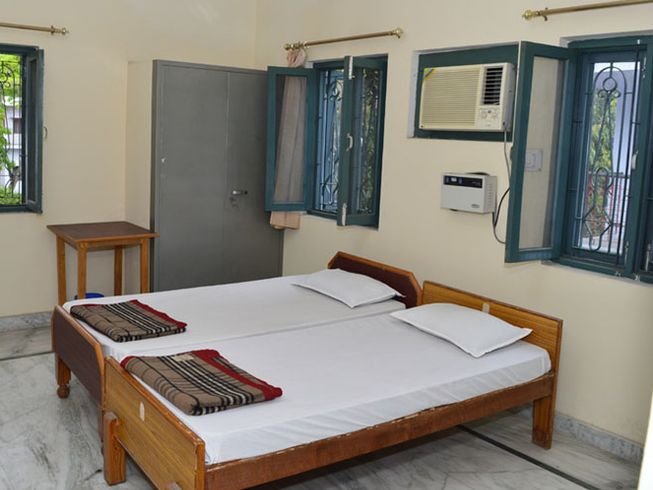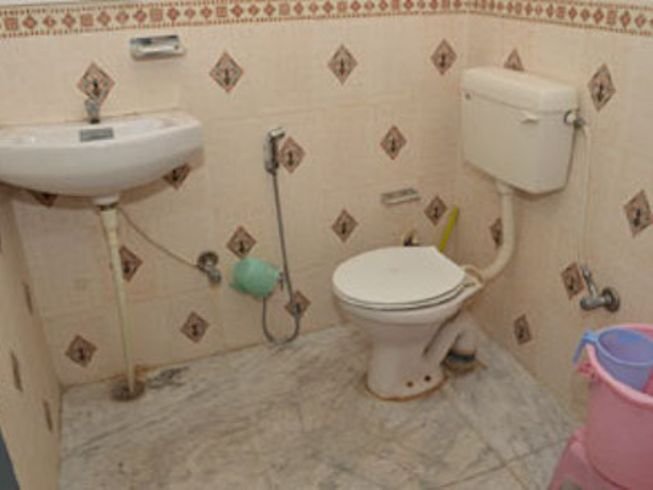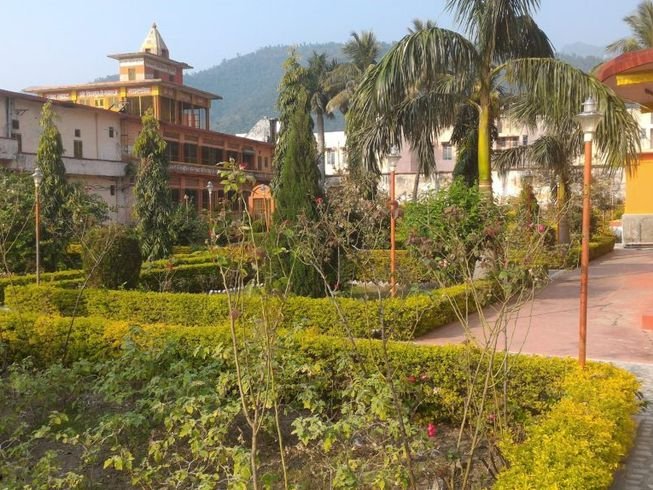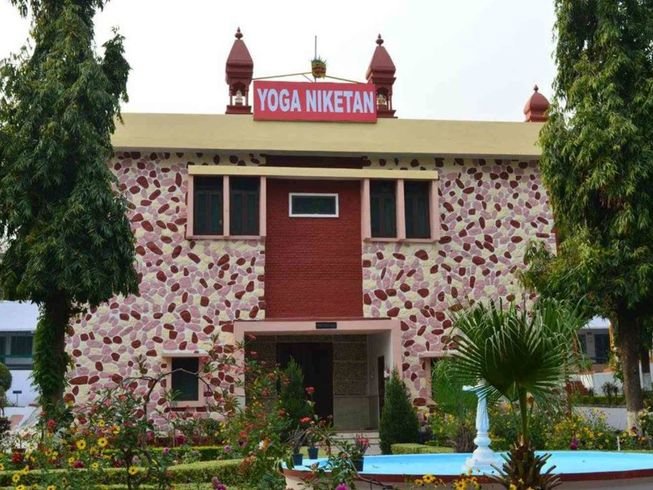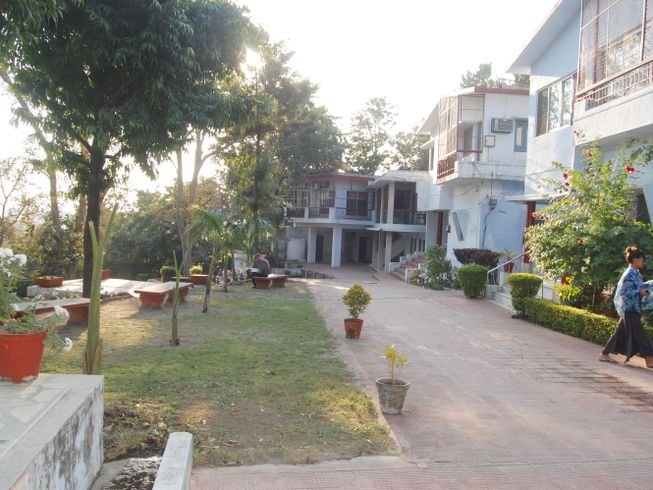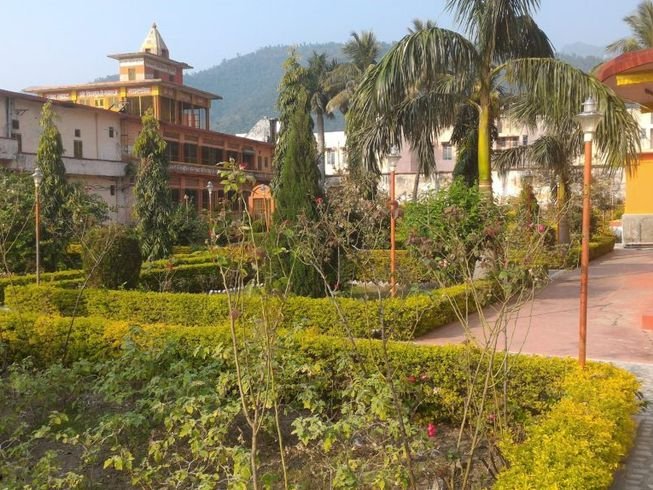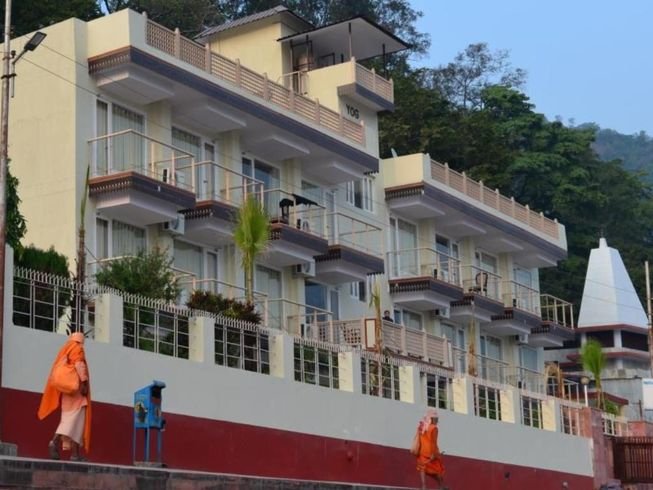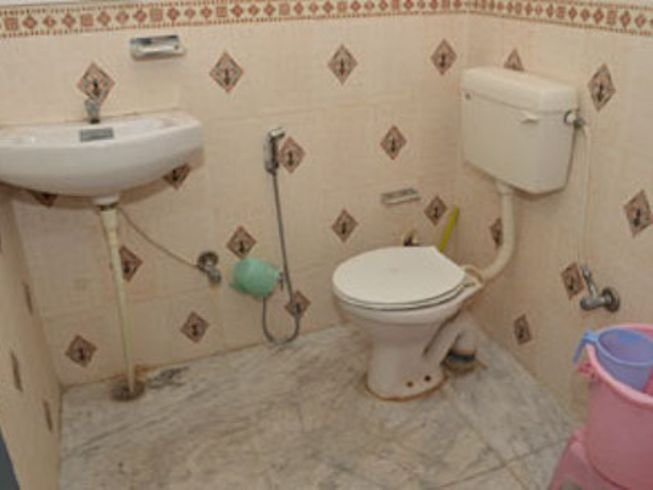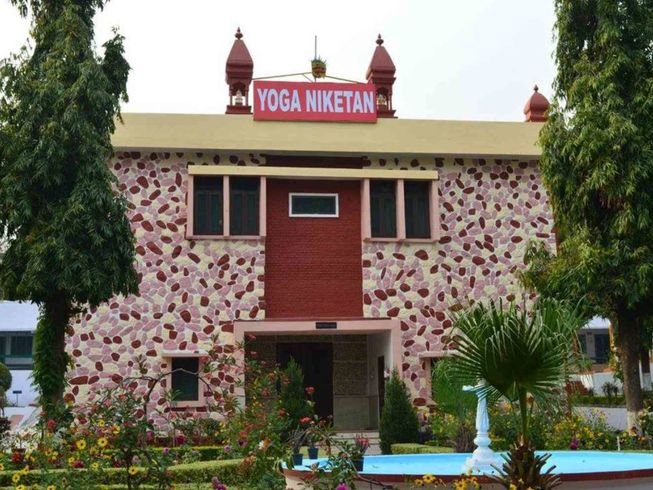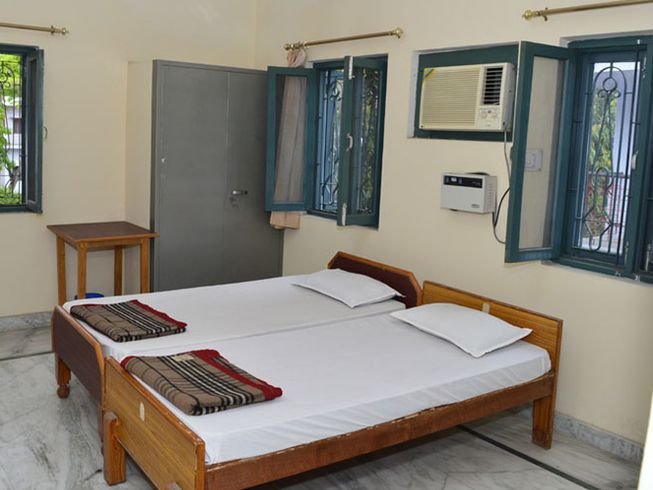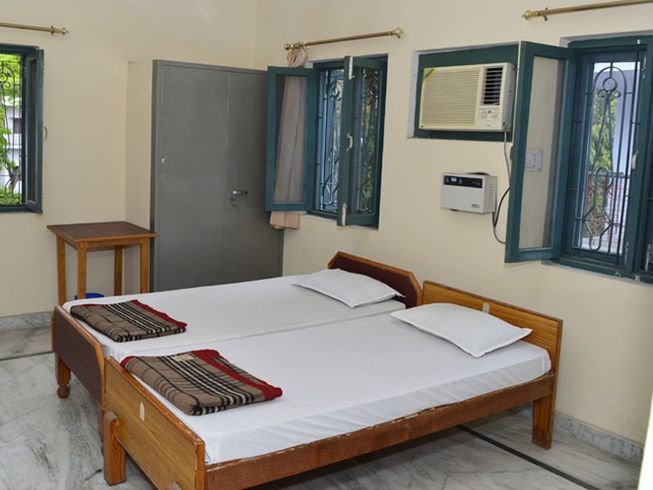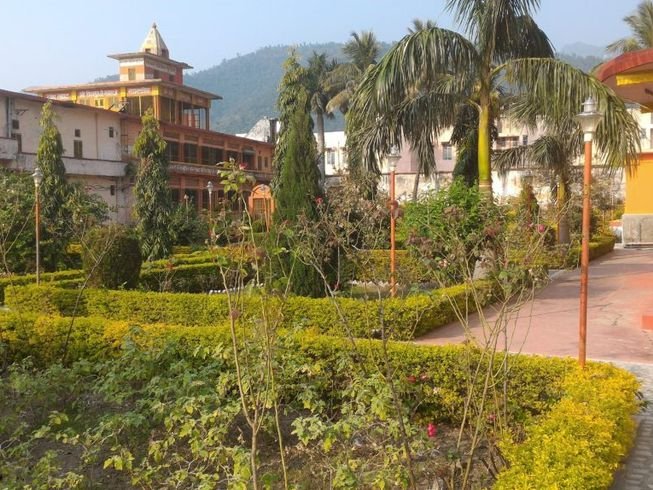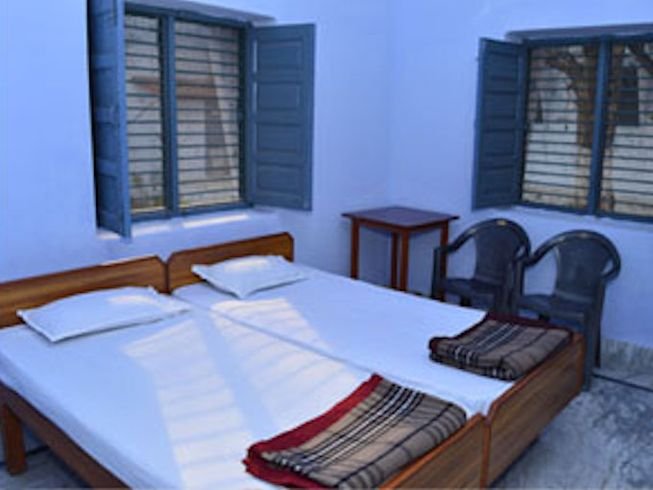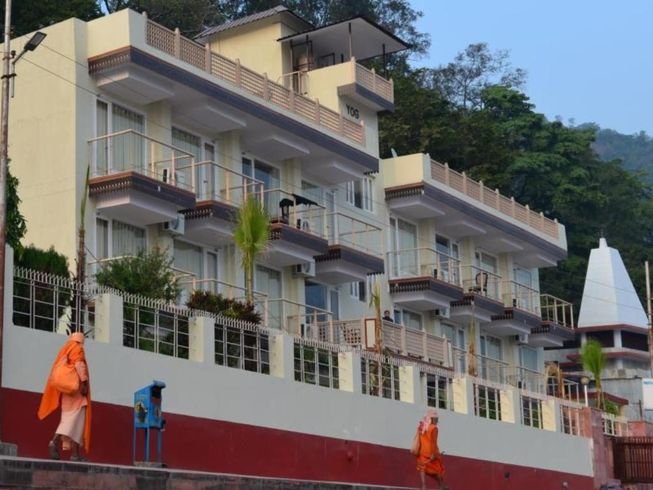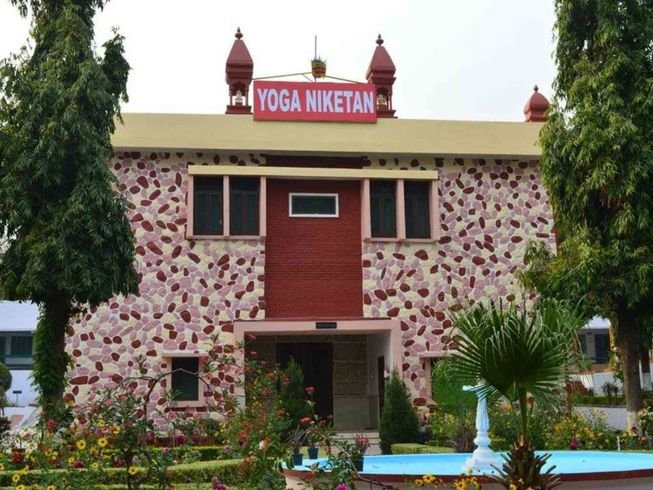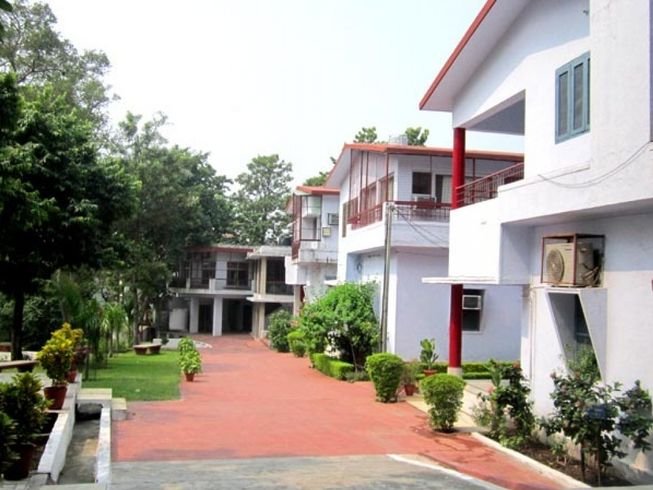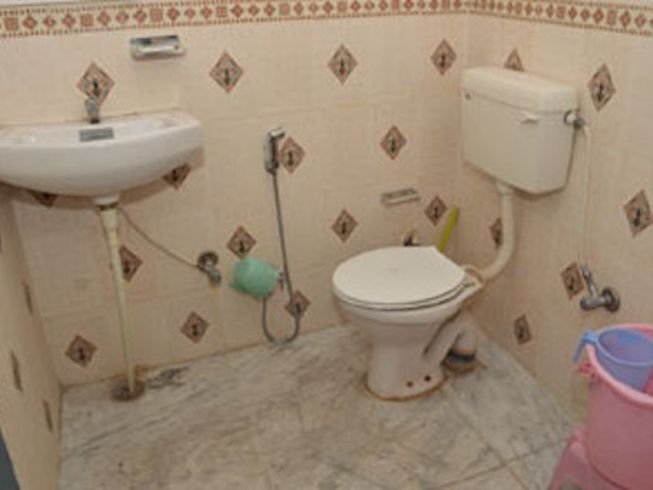 Get the 'holiday environment' feel as you step into Mahamukti Yoga School Rishikesh. Our Yoga School is situated at a very beautiful and calm place, surrounded by natural landscapes of the Himalayas town - Rishikesh. At Mahamukti Yoga School in Rishikesh, we have students from all over the world who have made it to India to witness and participate in our best yoga teacher training and meditation retreat programs. We currently conduct 100 Hour YTTC, 200 Hour YTTC, 300 Hour YTTC in Rishikesh, specializing in multi-style ancient teachings of Ashtanga Yoga, Hatha Yoga and Vinyasa Flow. You will find the classes being organized in a fun-filled, progressive ambience that lets you avail yourself of an unlimited opportunity of the unique and beautiful culture of Rishikesh – not to be missed!
Clean And Spacious Rooms
Mahamukti Yoga School Rishikesh has well maintained and clean room facility for every student. Our Yoga School is at a pleasant location in Rishikesh. Each student is provided with his private room with an attached washroom. Only the couples are allowed to share one single room. Along with clean rooms, students will be provided with good speed internet and all-time electricity facility. Mahamukti Yoga School is the best place to learn yoga disciplines and enjoy yoga retreats in Rishikesh, India.
Outdoor Activities
On the weekend and during the yoga retreat plans, we schedule outdoor activities for our students. Our teachers make arrangements for the morning walk and Mantra Chanting sessions on Sundays on the bank of river Ganga for a peaceful start of the day. Following a disciplined daily regimen suited to yogic lifestyle, an afternoon swim in the holy river Ganges or Ganga Aarti in a sunset, after this chatting with like-minded fellow yogis from other parts of the globe, Rishikesh is the ideal holiday destination apt for all such activities that would make your vacation worth the go.
---
How to get there
You can reach Mahamukti Yoga School Rishikesh in the following ways:
By Flight: This is the easiest and convenient way to reach Rishikesh. When you are coming by flight, then one of our staff will welcome and receive you at the Jolly Grant Dehradun Airport which is 30Km away from Rishikesh and will take you to the Mahamukti Yoga School Rishikesh by a cab.
By Train: In India, travelling by train is the most opted means for transportation. Therefore our best yoga retreats in Rishikesh is situated to the nearest railway station of Rishikesh. After you reach Rishikesh Railway Station, the cab facility is available to take you to Mahamukti Yoga School Rishikesh.
By Bus: If you live in the neighbour state of Rishikesh, then reaching Mahamukti Yoga School Rishikesh by means of a bus is quite inexpensive and easiest way. Buses at regular time intervals are available all day.
By Own Vehicle: If you have your own personal means of transportation and love long road trips, then reaching us by driving your own vehicle is an amazing idea. You just need to type the given location of Mahamukti Yoga School Rishikesh in Rishikesh on Google Maps, and you will be there.
Location Of Mahamukti Yoga School Rishikesh: Swami Dayananda Ashram, Purini Jhari, Rishikesh, Uttarakhand, India – 249137
---
What sets us apart
What Does Mahamukti Yoga School In Rishikesh Offer You?
When you arrive at Mahamukti Yoga School Rishikesh, you will be welcomed in an Indian traditional way. From the very first day at our yoga retreats in Rishikesh, we will analyse your state of mind and clear the negative thoughts by Mantra Chanting. It will remove all the stress, fear, anger and boost your confidence.
Our yoga gurus at Mahamukti Yoga School Rishikesh will teach you yoga asanas, pranayama and yoga philosophies. They will enlighten you with the knowledge of yogic life, sattvic food and theories. You will learn to enjoy yourself along with inner peace and calmness.
The discipline you learn here is the best thing because the main aim of Mahamukti Yoga School Rishikesh is to transform your life healthily and to build a strong framework of a peaceful and confident personality. The routine you get to know at our yoga retreats is easily applicable in your day-to-day life.
You will be provided with all the necessary facilities like clean rooms and surroundings, healthy nutritional meals, a wi-fi facility, cab service, and incredible scenic views of Rishikesh.
At Mahamukti Yoga School Rishikesh, we not only detoxify your mind but remove all the toxins from your body too. After an ayurvedic detoxification session, you will feel light, healthy and happy from inside.
---