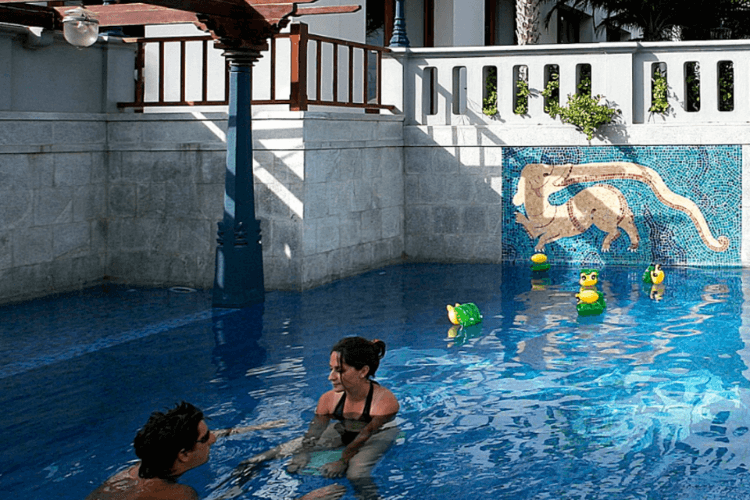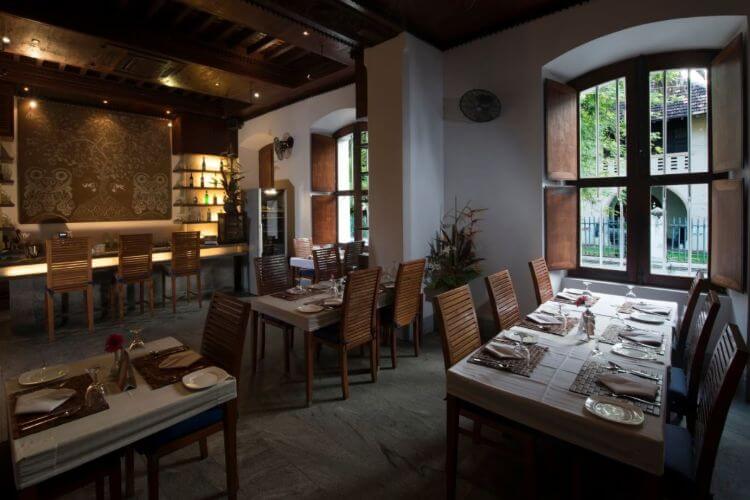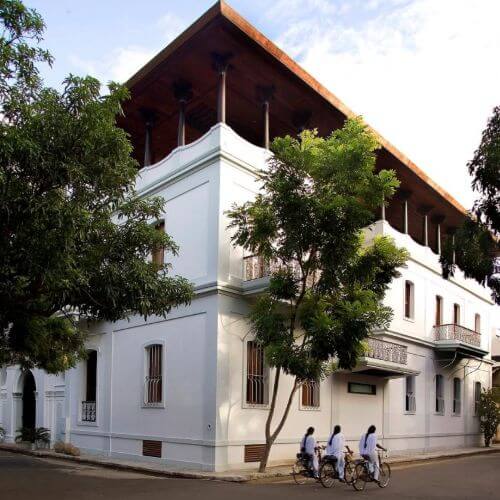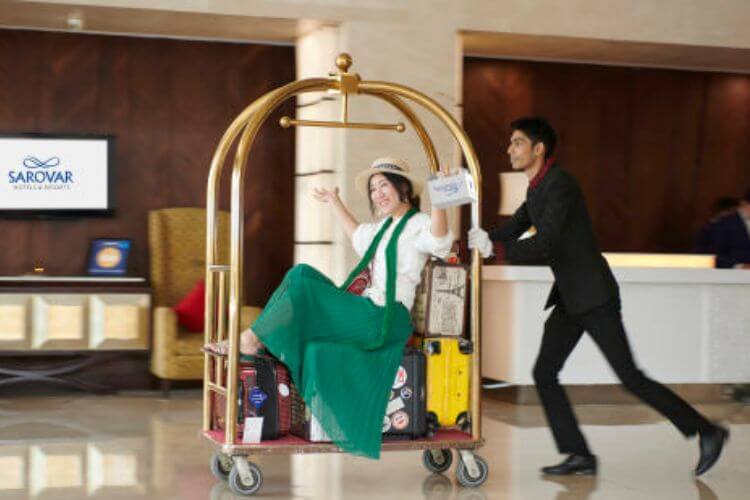 Show All
About Le Dupleix, Pondicherry
Le Dupleix is a grand heritage hotel located in the heart of Pondicherry's French Quarter on Rue De La Caserne. This exquisite heritage property, housed in an 18th-century French colonial villa, was once the residence of the 'Maire' (mayor) of Pondicherry. Le Dupleix showcases the life of the great French General and Governor Joseph-François Dupleix, and celebrates the best of French architecture.

Le Dupleix was restored to its former glory with the help of an international team consisting of an architect, a sculptor, and a textile expert. The hotel displays authentic original woodwork from the Governor's house & antique textiles lent by couture embroidery master Jean François Lesage, and a custom design stone courtyard. The top floor shows an interesting contrast between intricate wood-work and clean modern lines with glass. Le Dupleix is known for its seafood and Creole cuisine. The hotel retains the old world charm that Pondicherry is known for and is three minutes' walk from Pondicherry's famous Rock Beach (Promenade Beach).

Le Dupleix has been refurbished into a grand hotel with rooms in four categories. Four-poster beds, intricate wooden furniture, and monochrome floors of our Pondicherry rooms tell the story of a bygone era, while modern amenities ensure that the stay is comfortable for our guests. At Le Dupleix, every room has been individually designed and the entire hotel is fitted with artifacts. The hotel is the proud owner of Pondicherry's first bar and also features a restaurant with indoor and outdoor seating, that serves Indian, French, and continental fare with a focus on fresh, organic produce. Le Dupleix was placed among the top 3 boutique hotels in India by Conde Nast Traveller India Readers' Travel Awards.

Centrally located in White Town, Le Dupleix is ideal for those looking to explore the history, architecture, and ambience of Pondicherry. The hotel is located 6 km from Pondicherry Airport and a 3 hour drive from Chennai airport. Our dedicated team will help you plan your time in the city - whether you want to explore Pondicherry or seek experiences in the sea. Other facilities include complimentary wi-fi access, 24hrs room service, laundry service, travel assistance, and doctor on call. Get ready to sleep like a Governor and eat like a Nawab at Le Dupleix, one of the best hotels in Pondicherry, India's French Riveria.
Message Sent Successfully..