---
Jaisamand Island Resort
Jaisamand Island Resort Island 1, Jaisamand Lake, Udaipur-Baswara Road Udaipur – 313001, Rajasthan, INDIA
About
The only resort in North West Region of the country to be built on a Private Island of 40 acres. Jaisamand Lake and the Sanctuary are rich in fauna with counts of over 300 bird species. Jaisamand Island Resort is an island resort and it?s the only one on the entire 40 acres island in Jaisamand Lake. The lake has a total number of 3 islands measuring from 10 to 40 acres. The Jaisamand Lake Dam is 300 Meters long and is a part of the Heritage Monuments of India. The dam also has the Hawa Mahal Palace, winter Capital of the erstwhile Maharana?s of Mewar.
Jaisamand Island Resort is on a 40 acres Island covered by water and lush green Babool Jungle. The 43 rooms and suites offer the utmost privacy and an intimate bird watching experience with breathless views of lake from all rooms. For the Jaisamand wildlife sanctuary, we also organize extended trips from Resort, journey on jeeps to old hunting lodge. The resort offers all modern amenities that are required by a luxury guest.
---
Accommodation Overview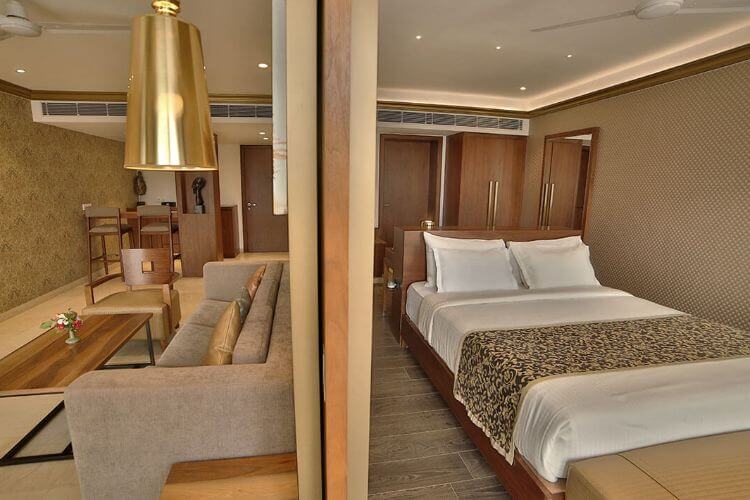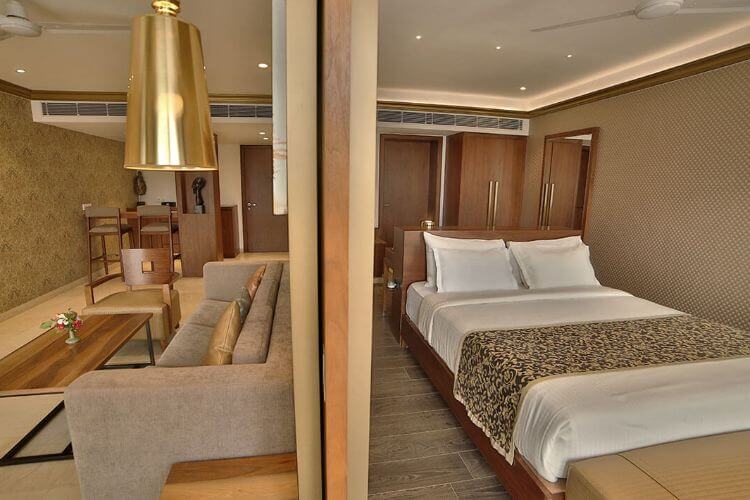 Jaisamand Island Resort distinctly re-creates the mood in its wonderful accommodation. There are 20 20 Delxue Rooms along with Sliver Gold Rooms and special suites. Every corner of the Resort offers scenic beauty which makes your day mesmerizing. This Resort is incomparable as it is the only private resort with all the facilities . It offers a unique and memorable stay.
---