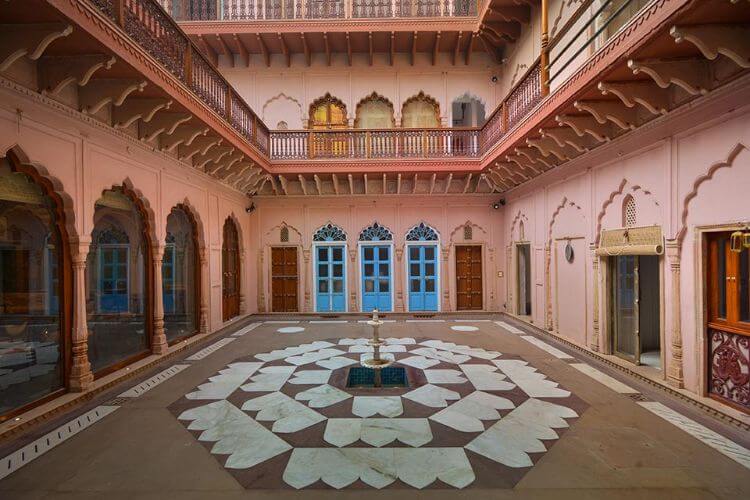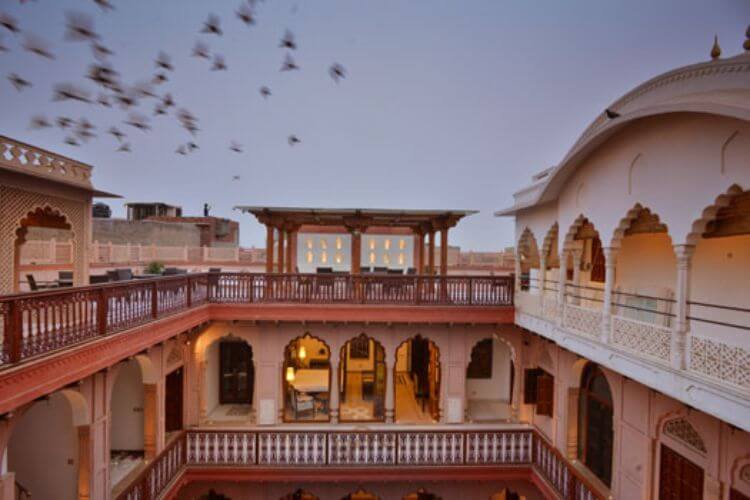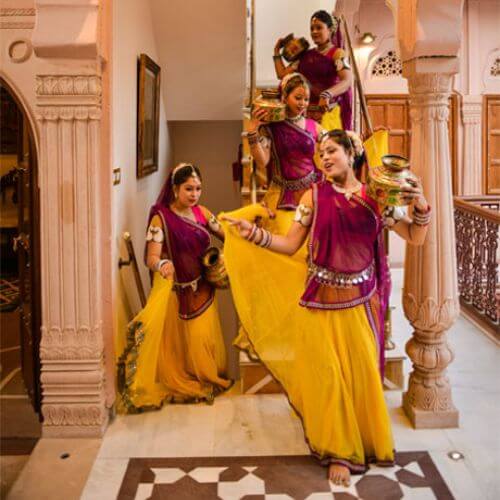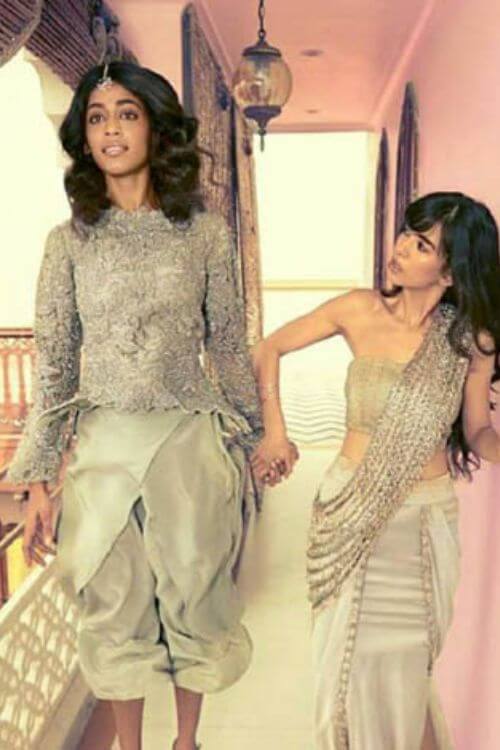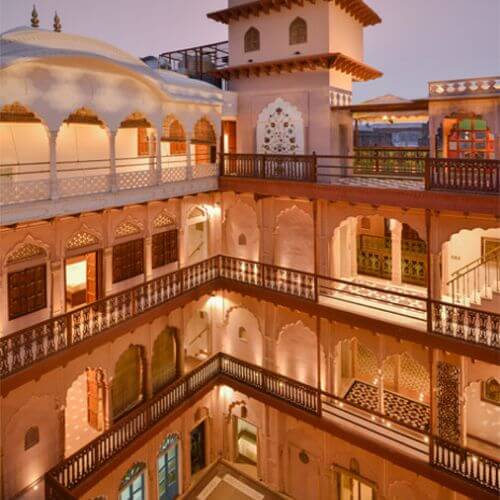 Show All
About Haveli Dharampura, Delhi
Spacious accommodations, friendly service and a paradise-like setting await you at Dharampura Haveli. Set in the heart of Delhi, the dreamily beautiful historic Dharampura Haveli nestles amongst the narrow alleys of Chandni Chowk. Giving you a feeling of a vintage memory lane, the 5' alley with residences and small shops on both sides, creates a cosy and "away-from-it-all" atmosphere, leading you to the Haveli.

The Haveli dates back to 1887 AD and its stunning design reflects the rich cultural heritage of the Mughal period. The Haveli bears a distinctive style of the late Mughal architecture and is featured in the INTACH listing, an organization aimed at preserving and restoring the important historical buildings in India. Dharampura Haveli has been restored by Rajya Sabha MP, Mr Vijay Goel along with Heritage India, using traditional style of construction for preservation of antiquity and aesthetics.

Today, after over 4 years of constant renovation work, the Dharampura Haveli has again come to life and is waiting to open its magnificent doors to all of you, to take you on a journey to showcase the exclusive culture of Old Delhi.
Accomodations Overview
A heritage traveller's dream, our rooms tell the tale of two Indias as they feature traditional interior designs within the shell of modern amenities. Each of the 13 rooms has two tales to tell, one of its history and the other of the restoration journey.
Our royal pampering will ensure that you are numb of the street hullabaloo and adrift to discovering the stories of the Haveli.
Message Sent Successfully..