Devarya Yoga & Wellness Retreat Morjim, Goa
Vithaldaswada, Morjim, Goa 403512
About
Overlooking the mesmerizing Morjim Beach, Devarya Wellness is an eco-friendly retreat located in the serene seaside town of Goa.  Encompassing an area of 7000 sq.m, this yoga and wellness retreat in Goa provides an amicable means of escaping from the monotonous busy days of everyday life with its various forms of yoga sessions. Devarya, meaning a divine belief in spirituality inspires yogis, beginners, and seekers to experience the mindfulness of holistic yoga training.
In the Devarya yoga & wellness retreat, there are skilled yoga professionals with years of experience in practicing Hatha yoga, Vinyasa yoga, Osho meditation, and Iyengar yoga. They help visitors enjoy a relaxing yoga session and as well trains them for an advanced training program. At this Yoga & wellness retreat, one can completely immerse in the serenity of the ambiance and enjoy yoga session with like-minded souls.
Besides undergoing extensive yoga training for adults, at Devarya Wellness there is also provision for kids' yoga teacher training, which enables enthusiastic teachers, take active participation and learn about the various ways of developing the mental and physical health of children.
Apart from the holistic yoga programs, the scenic beauty of this eco-friendly retreat in Goa is ravishing. The resort also houses two marvelous swimming pools, of which the leisure pool named Soma is ideal for children, while adults can relax in the blue water of Luna. Surrounded by sun loungers, the Devarya Yoga & Wellness retreat is pure bliss to enjoy a break from the urban lifestyle and rejuvenate the mind.
---
---
Accommodation Overview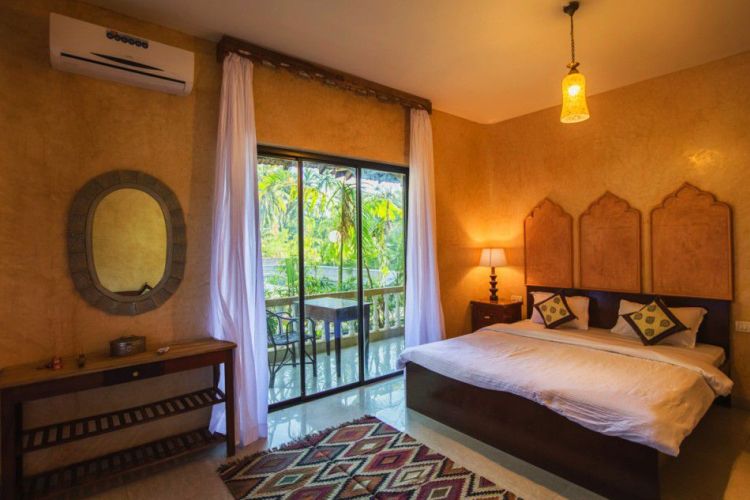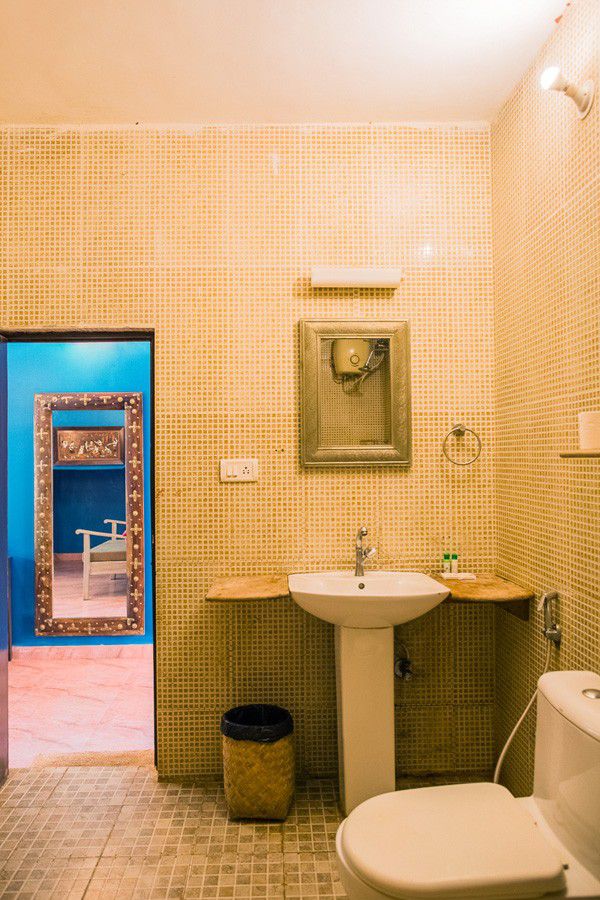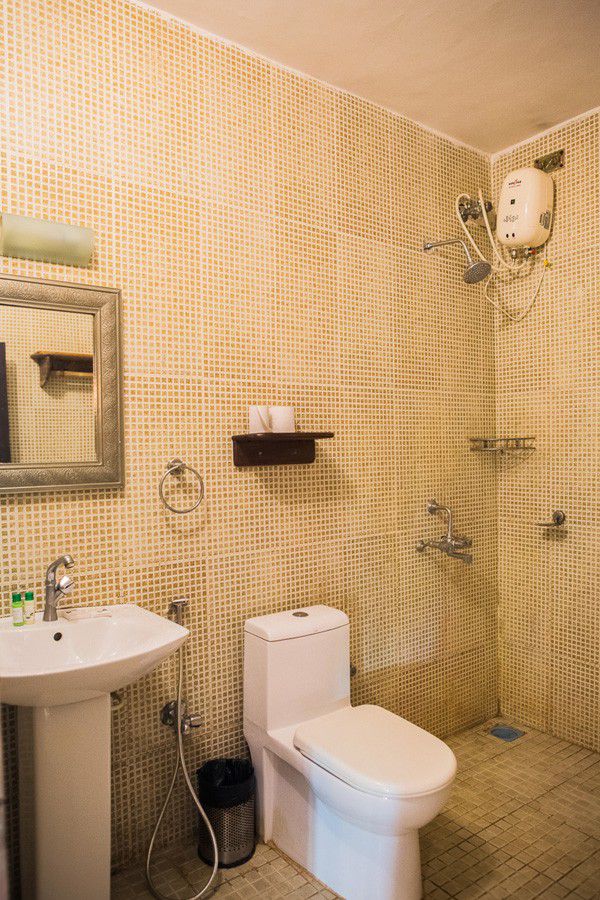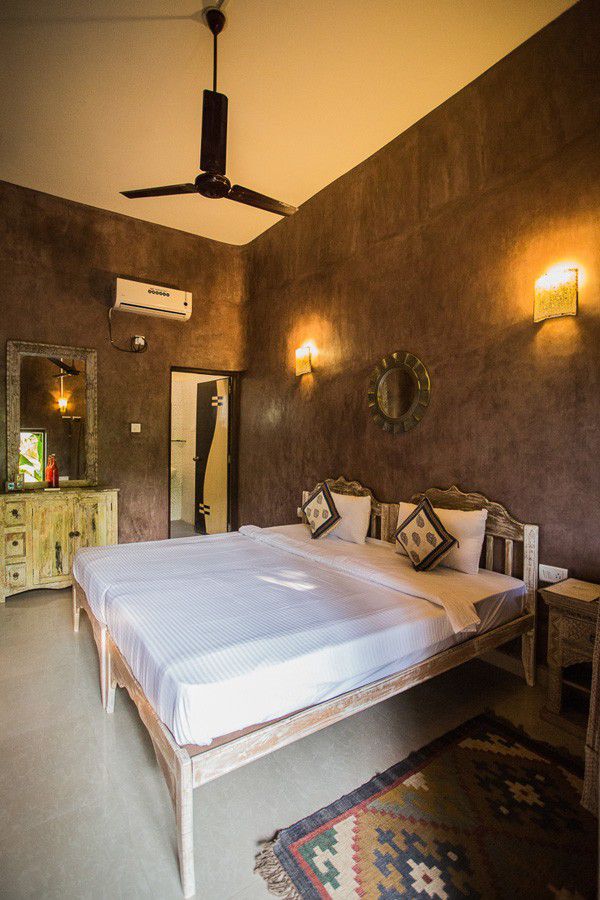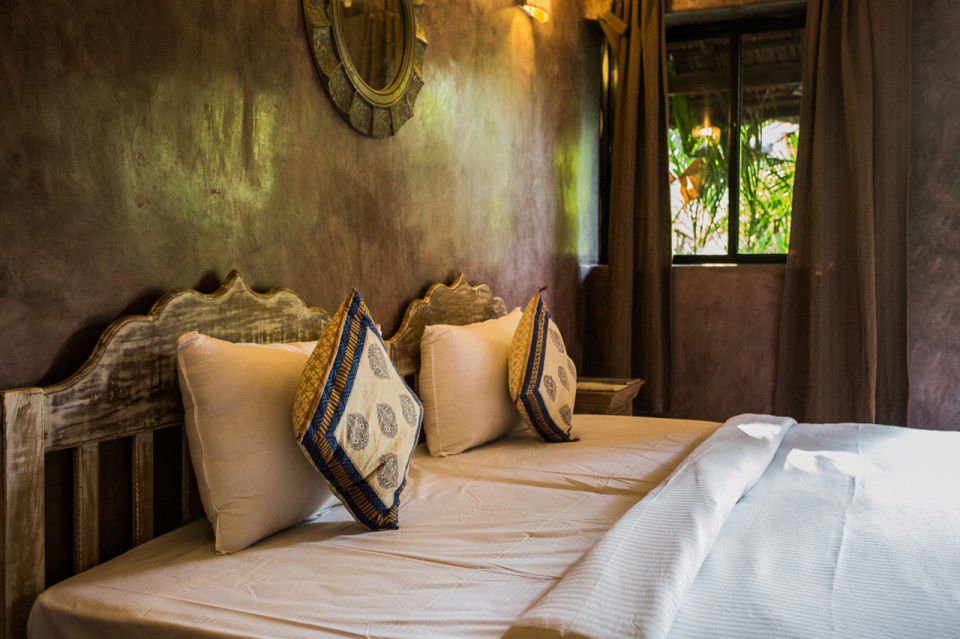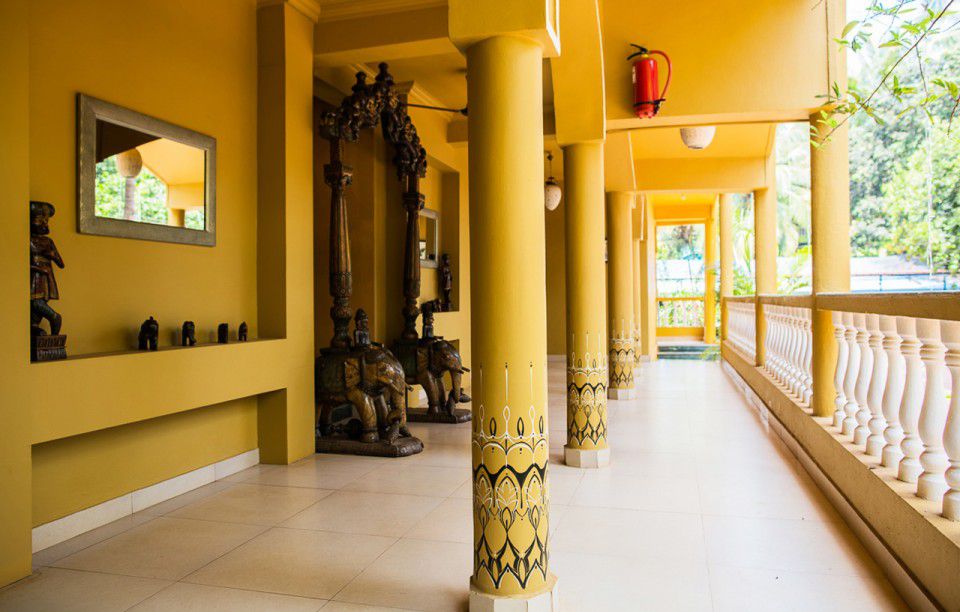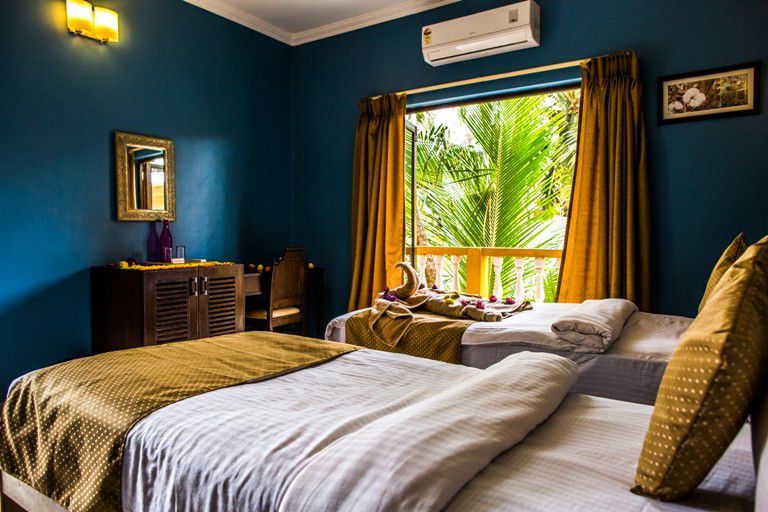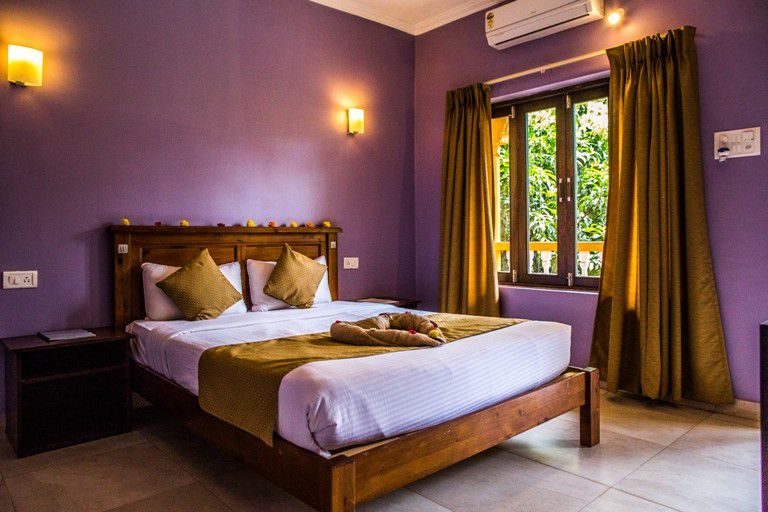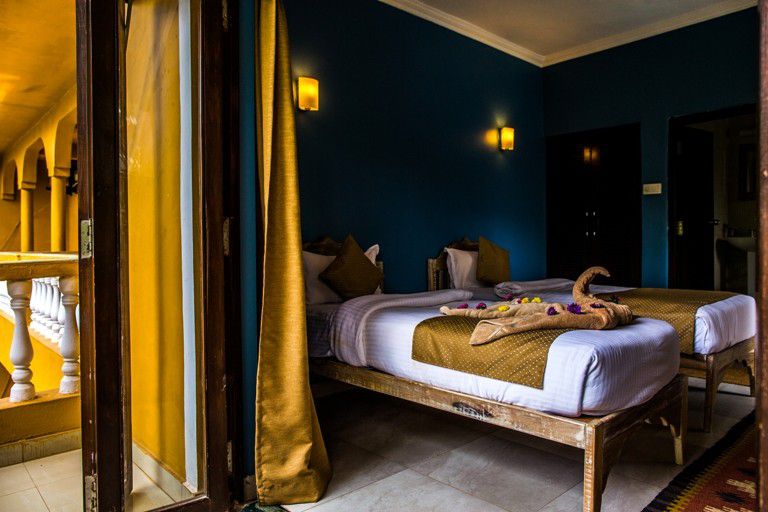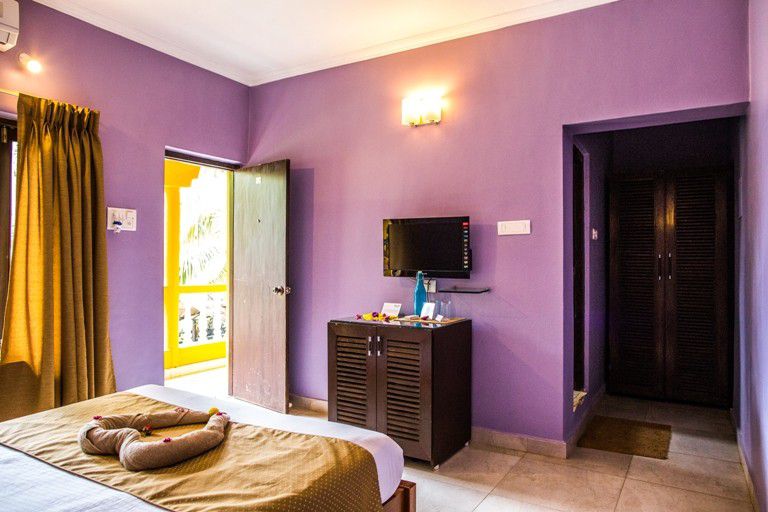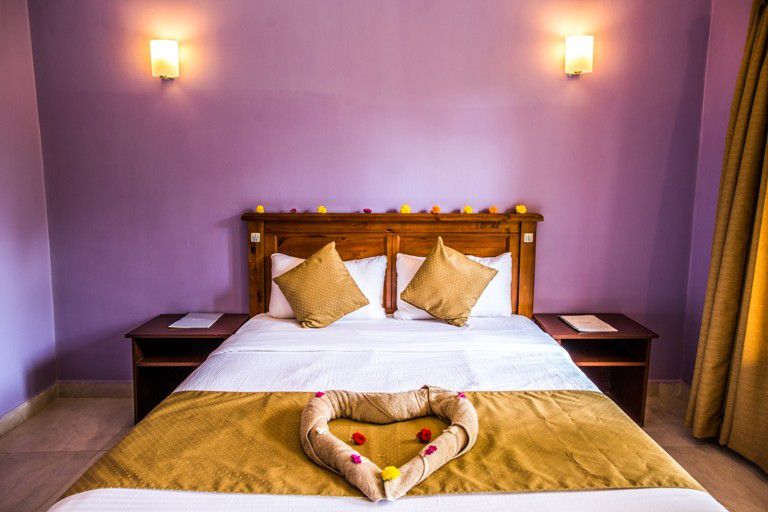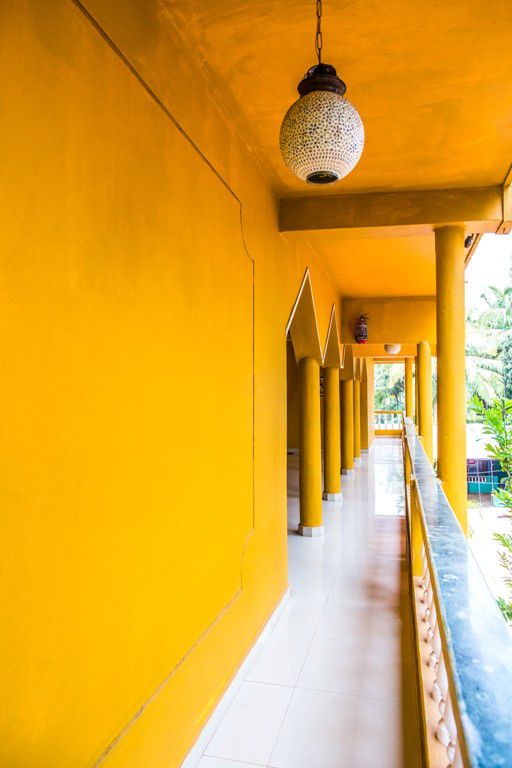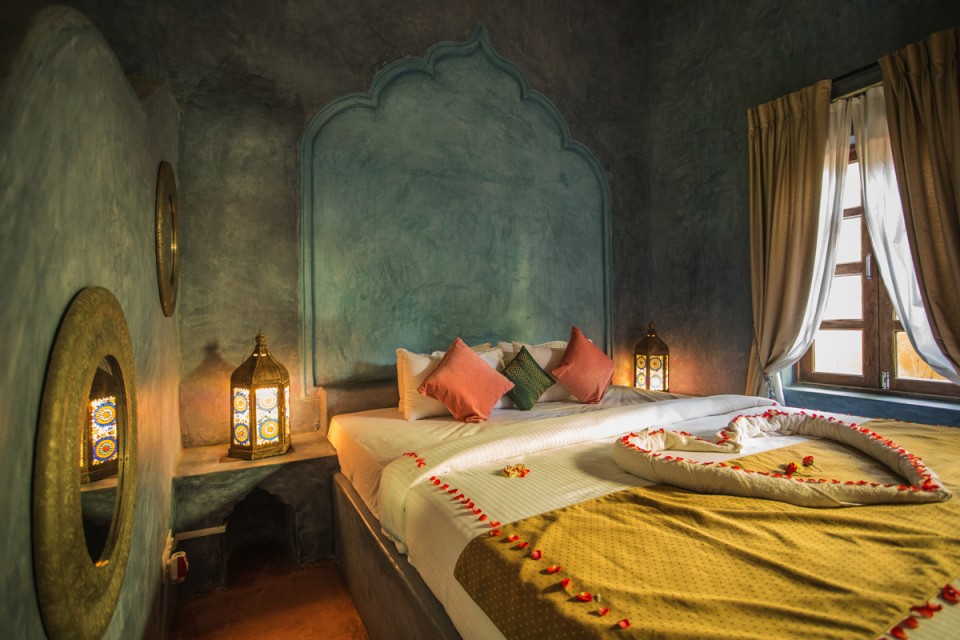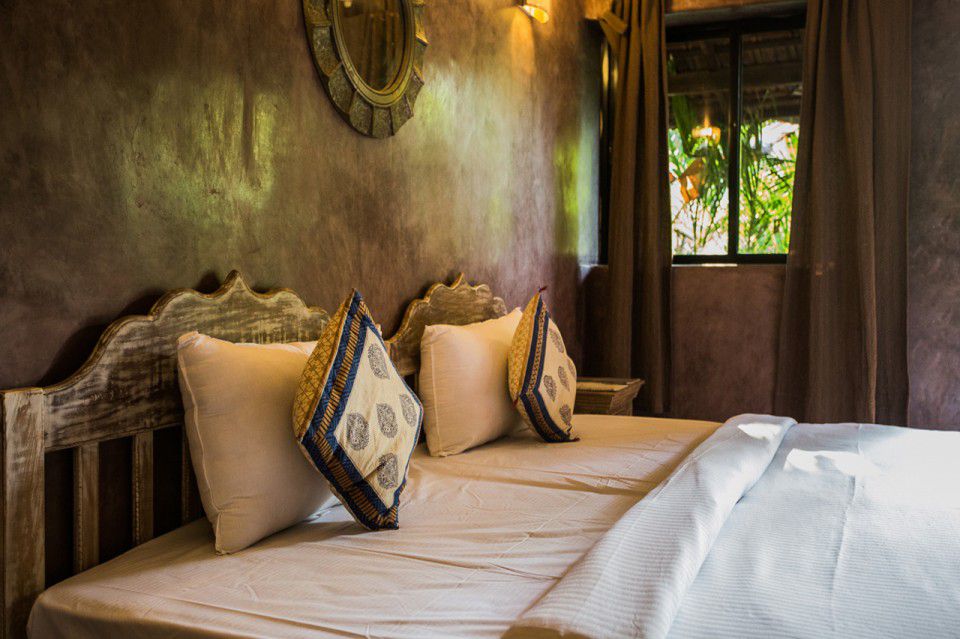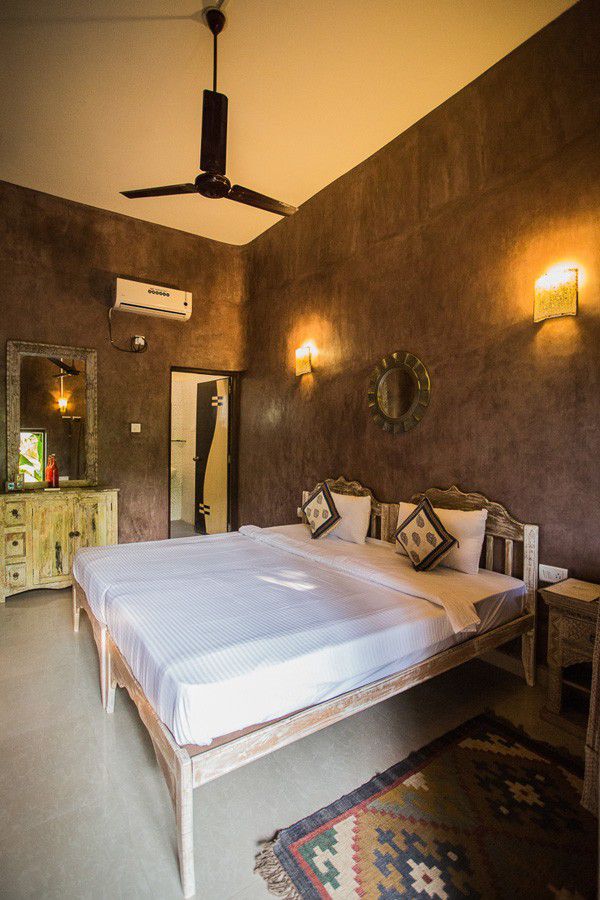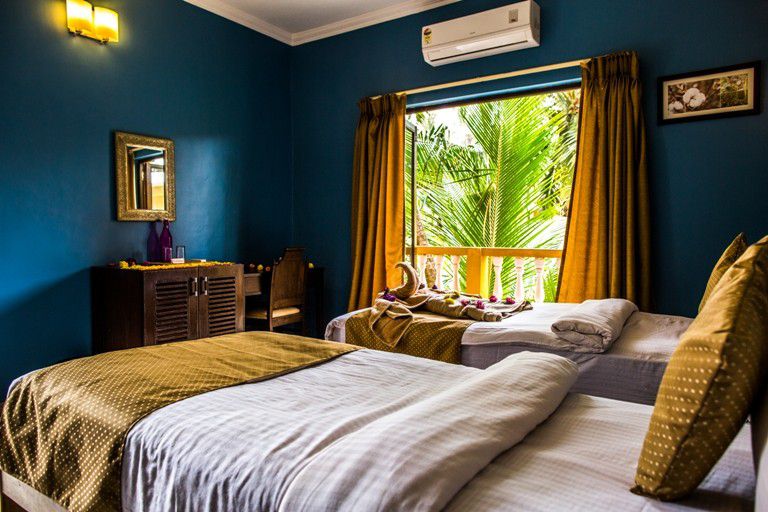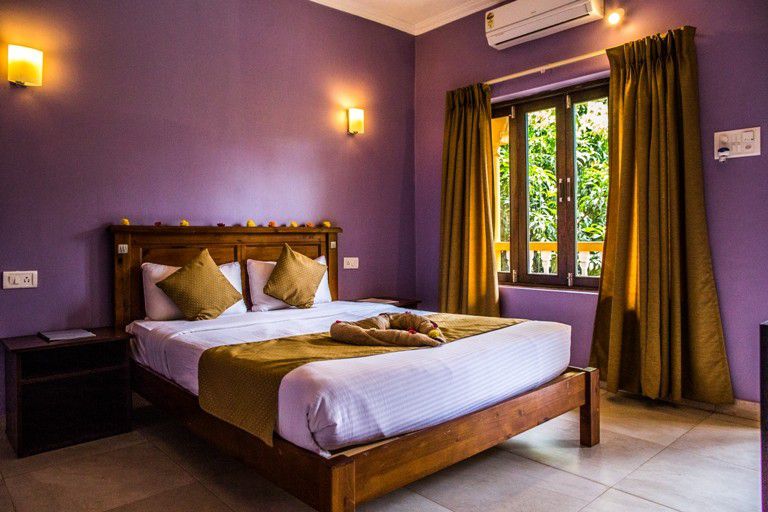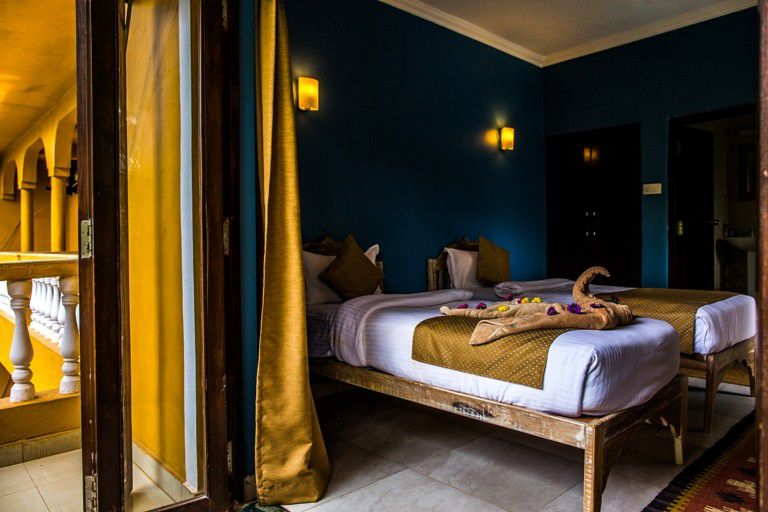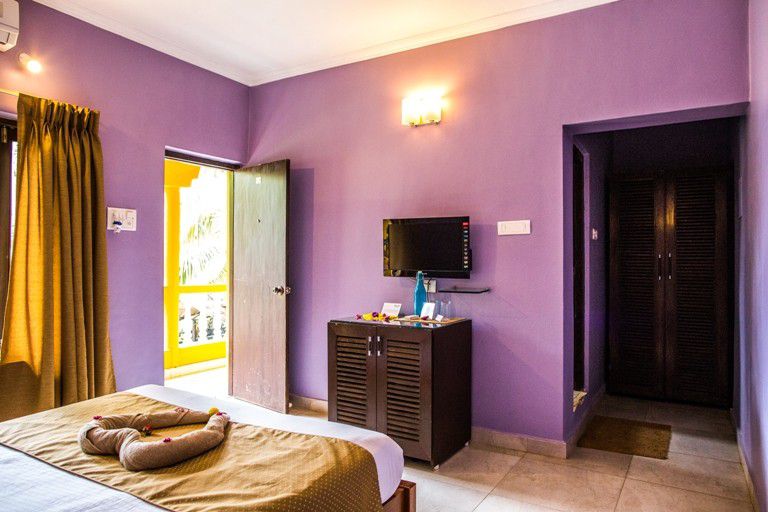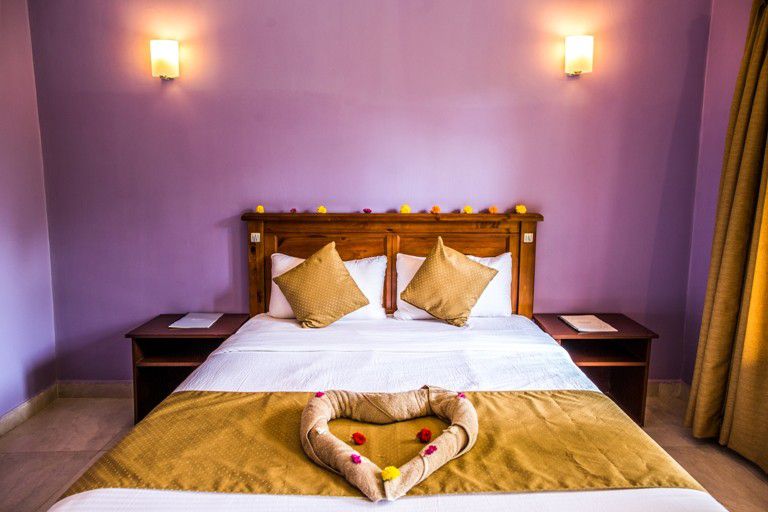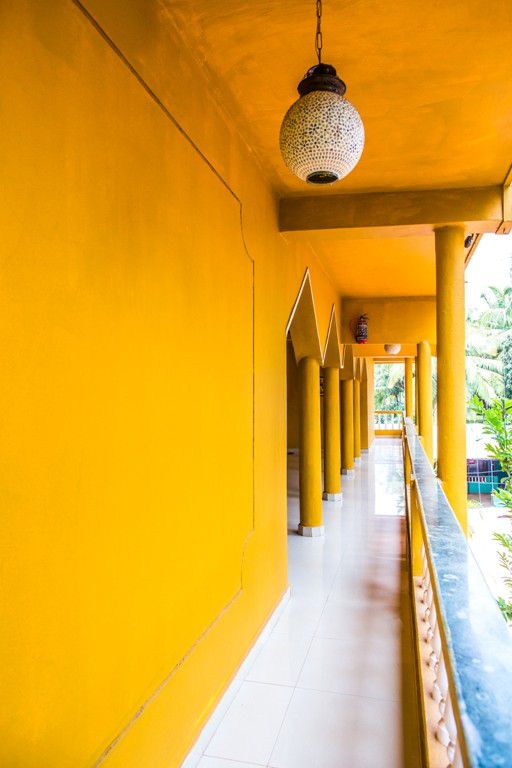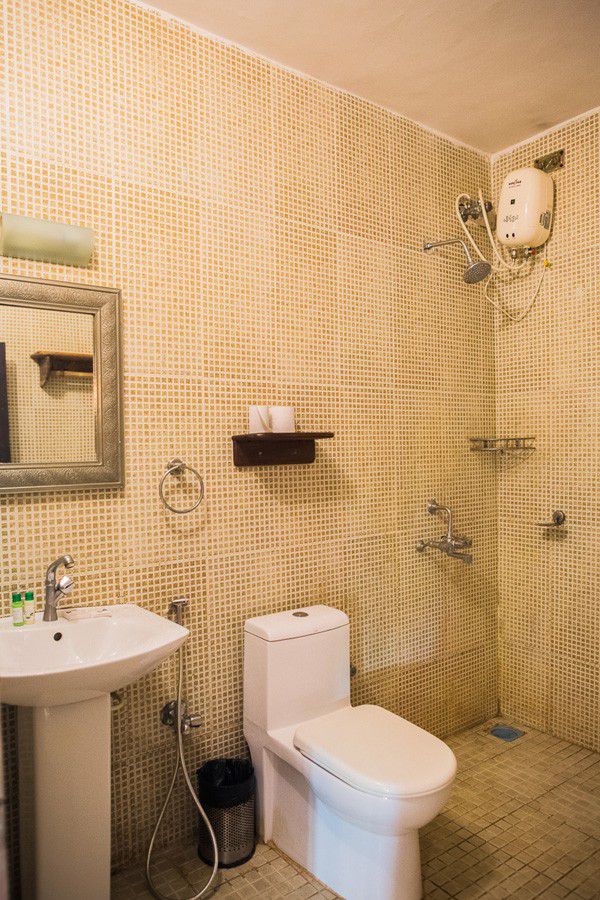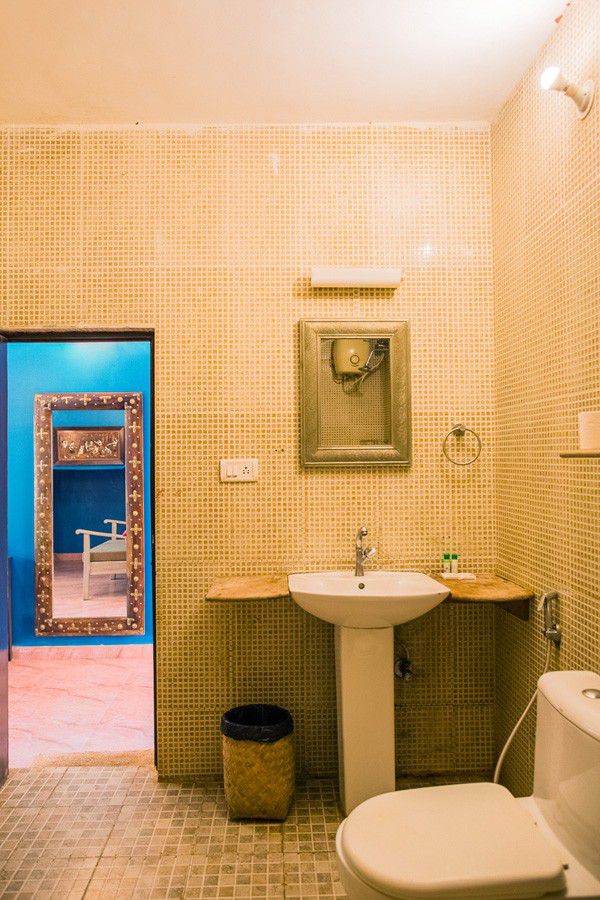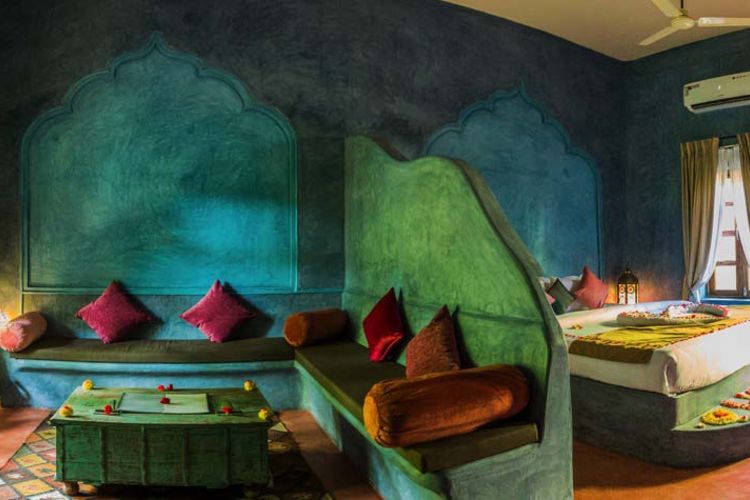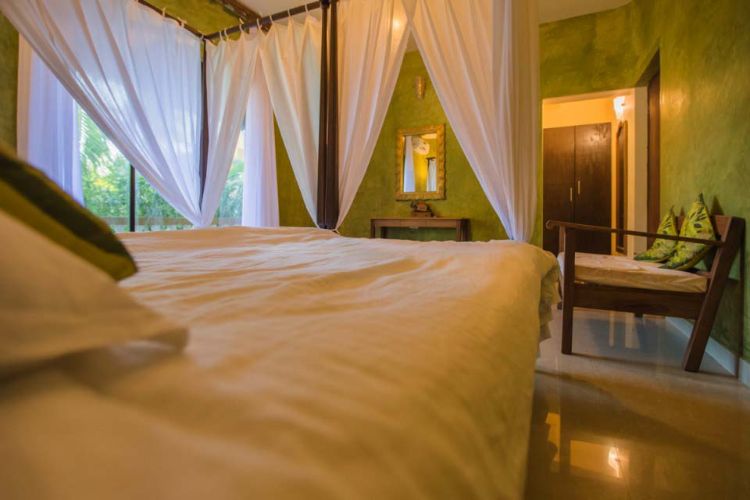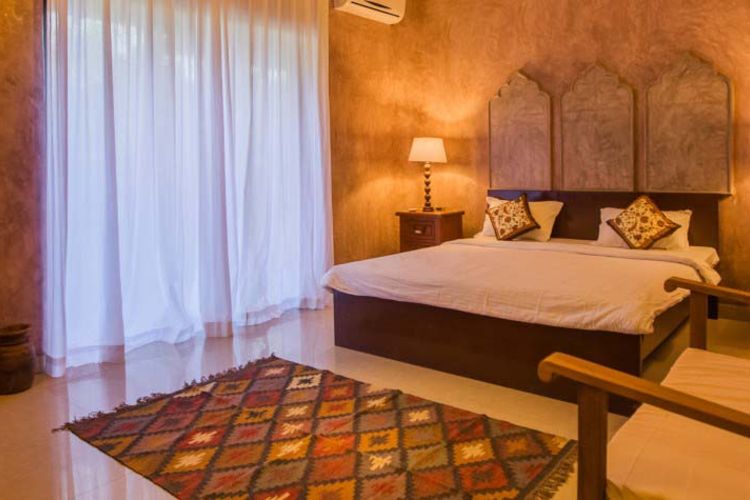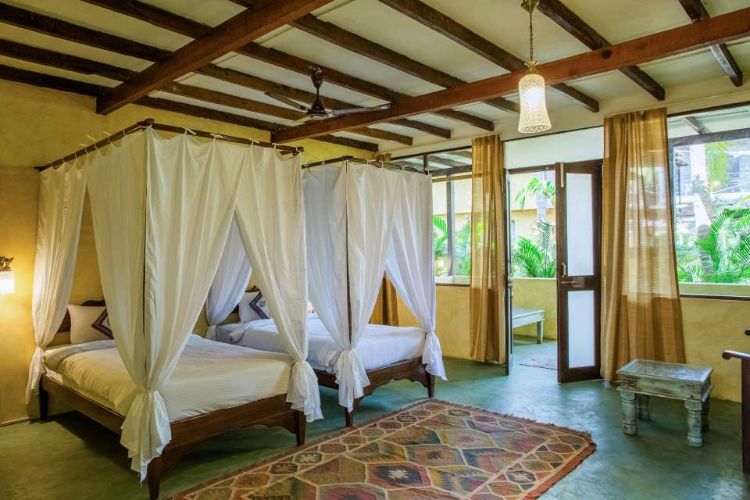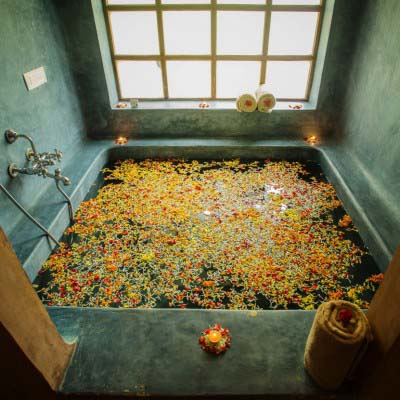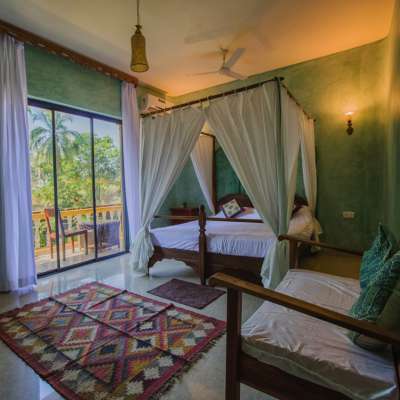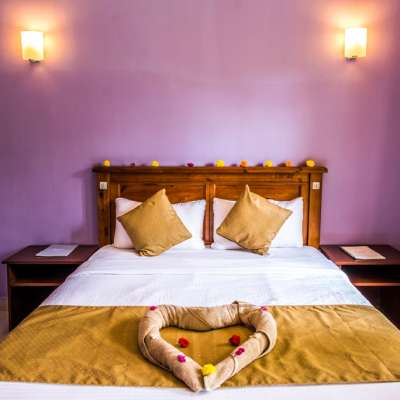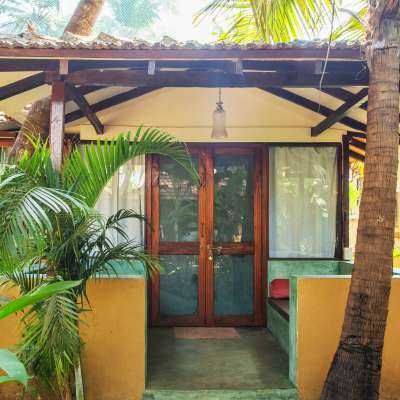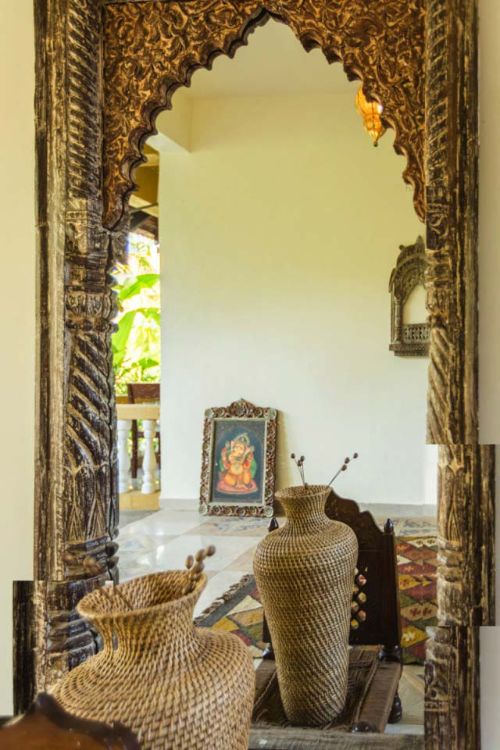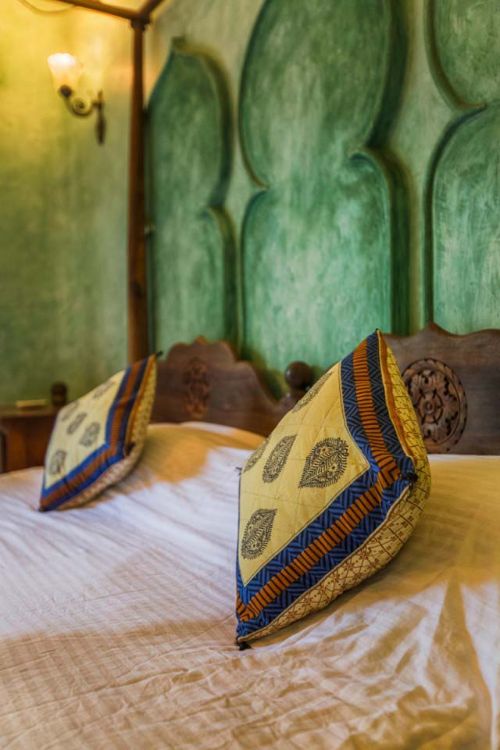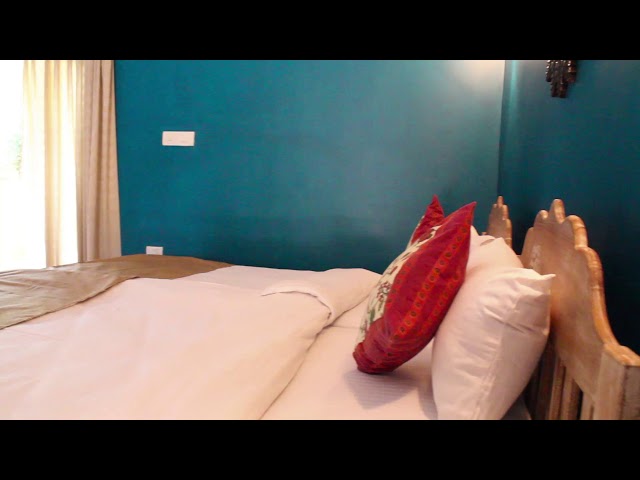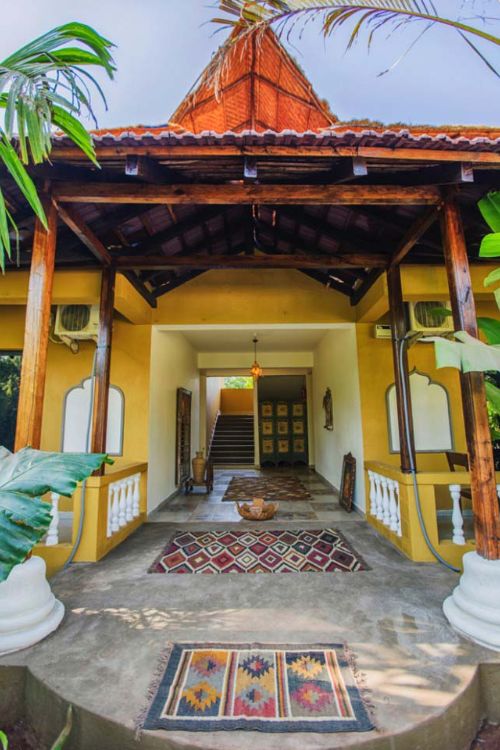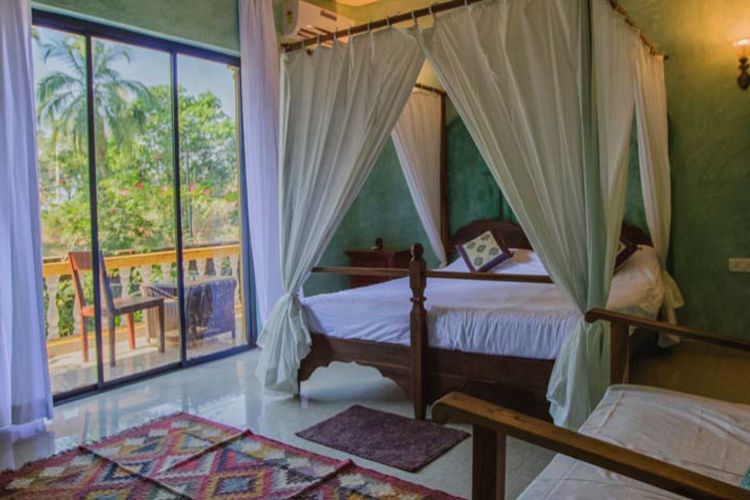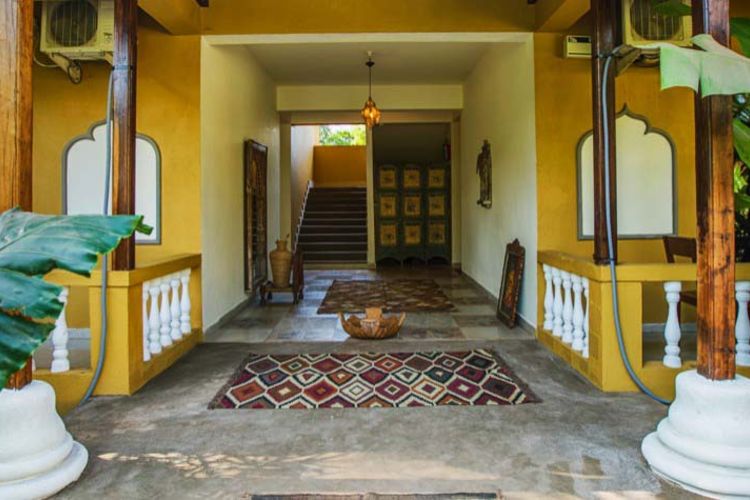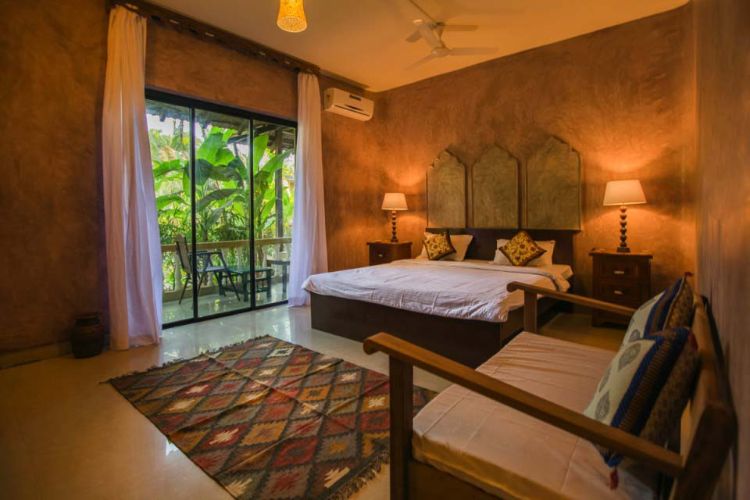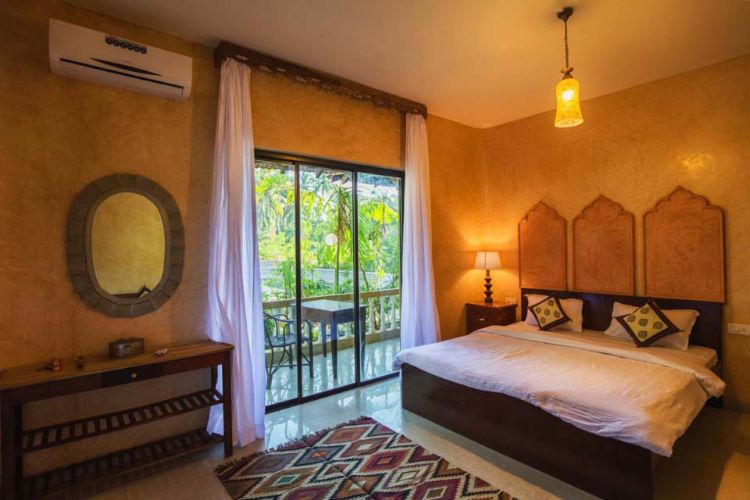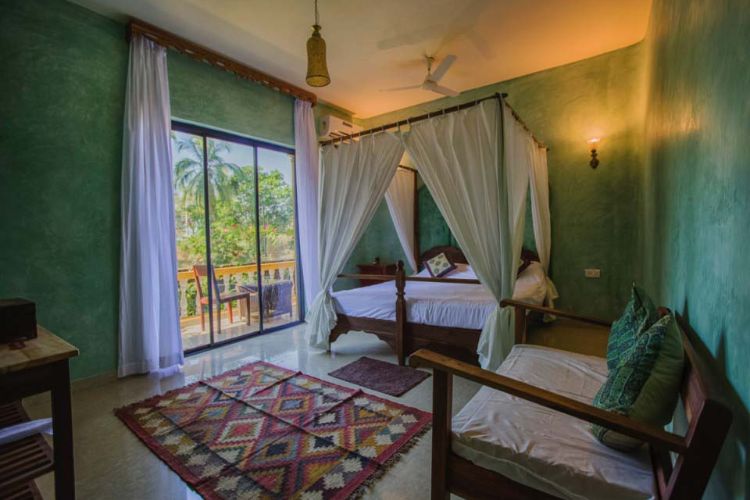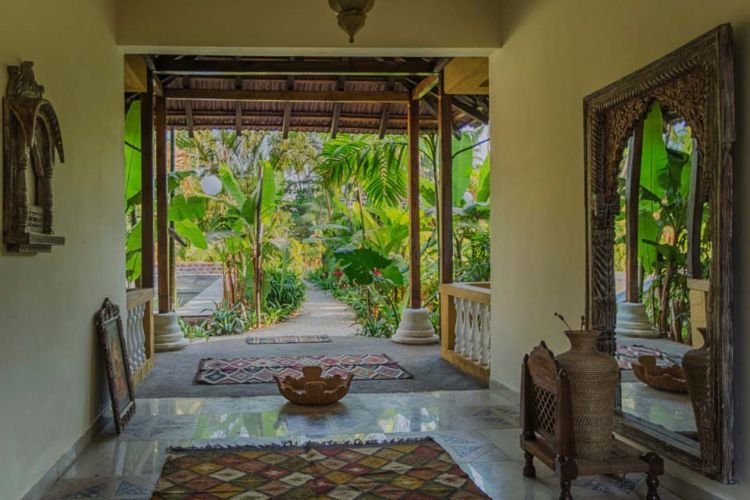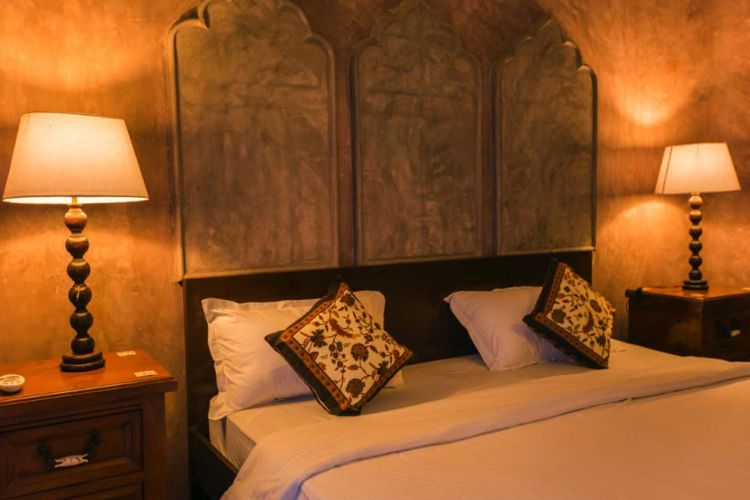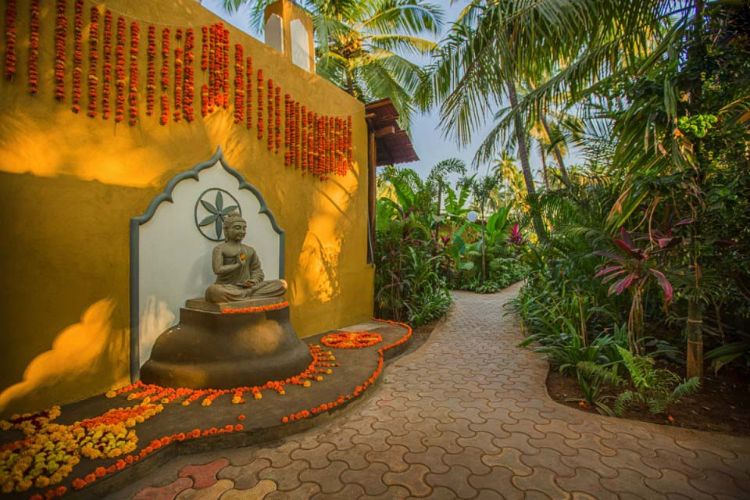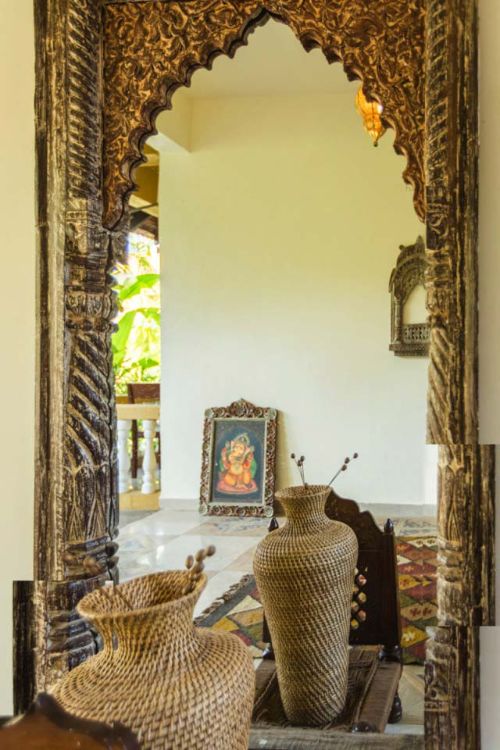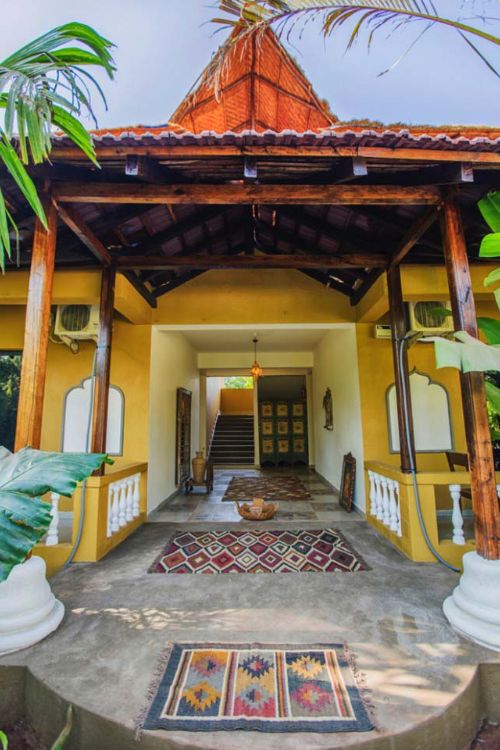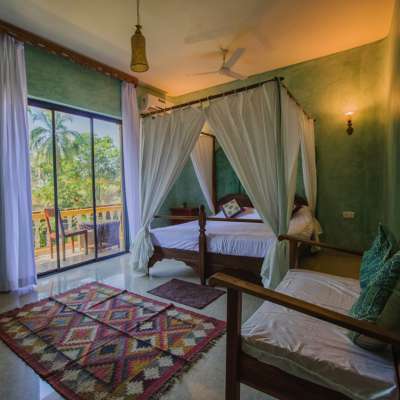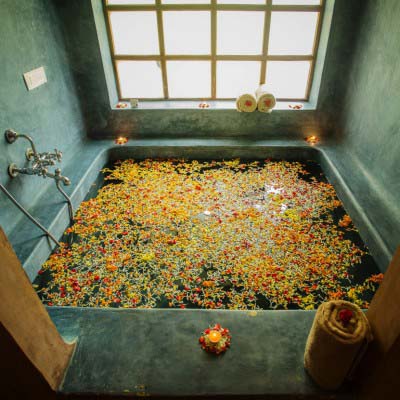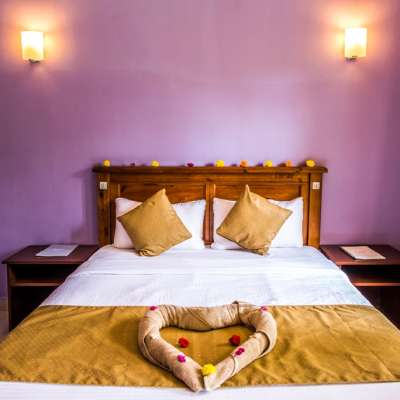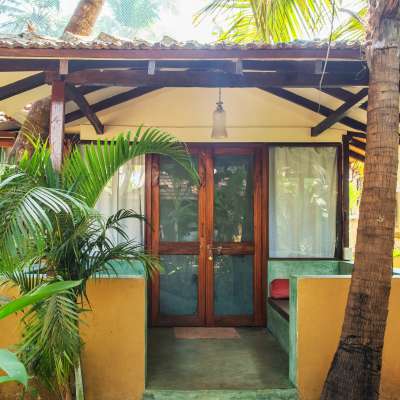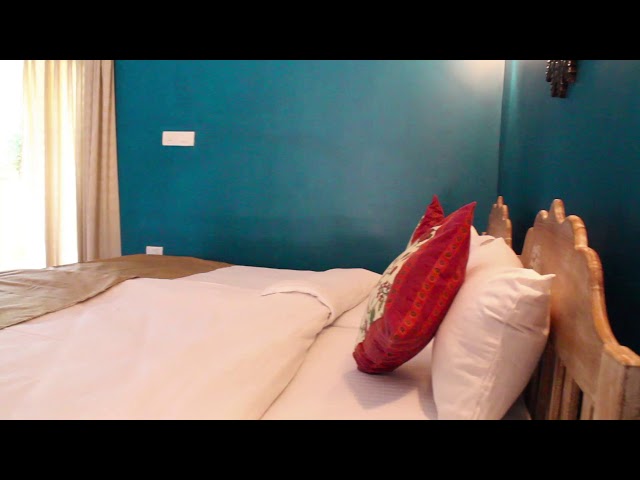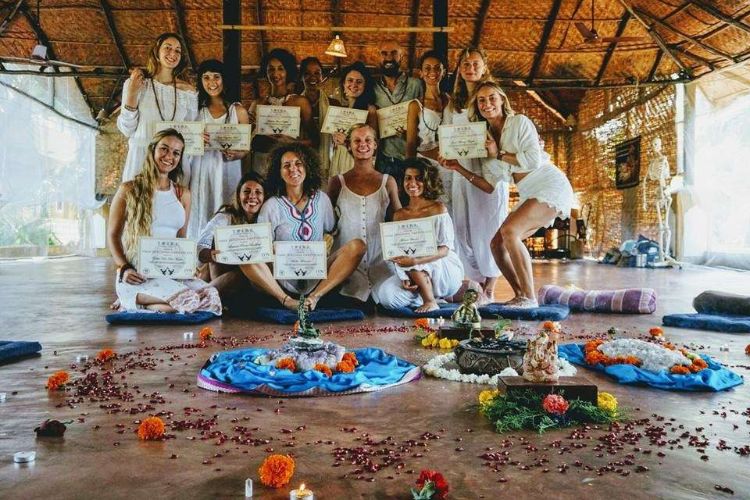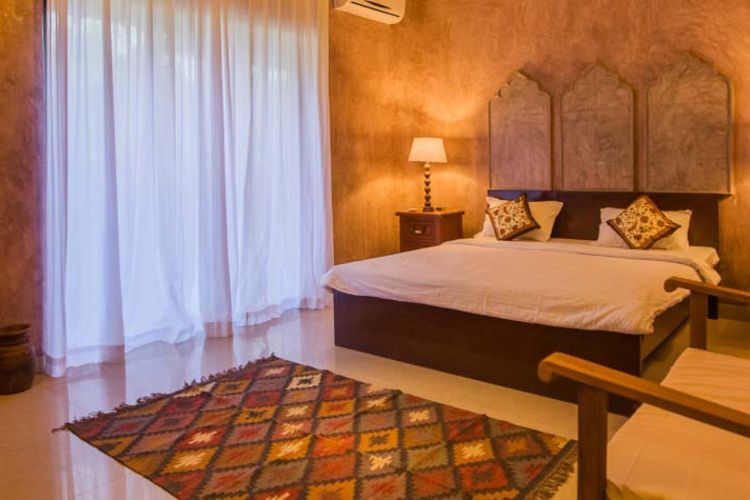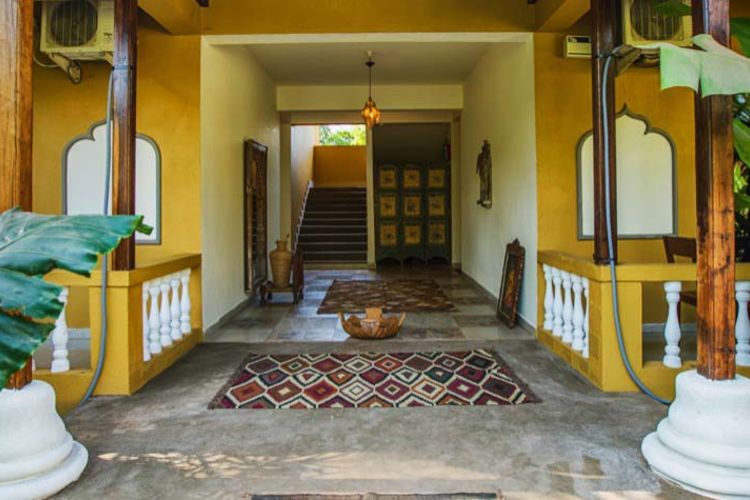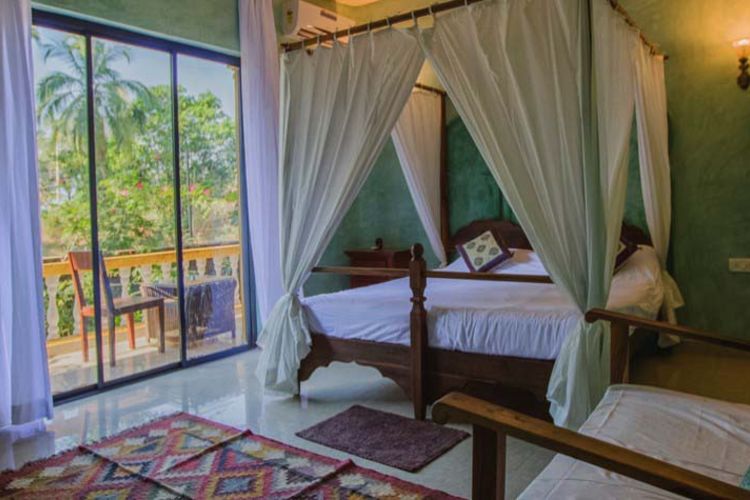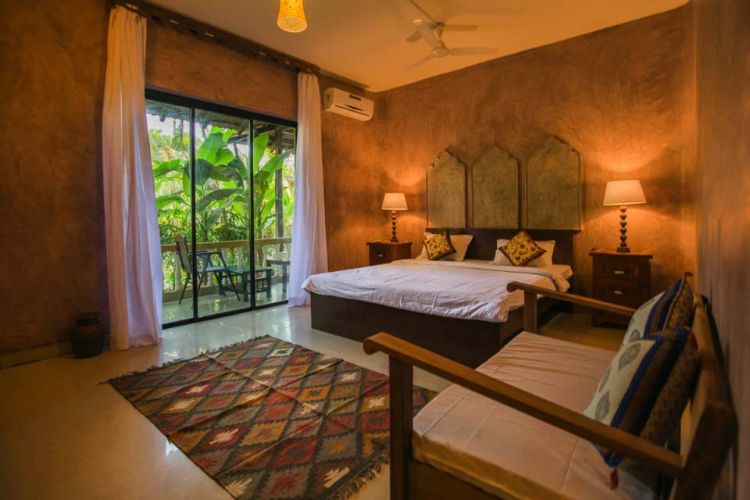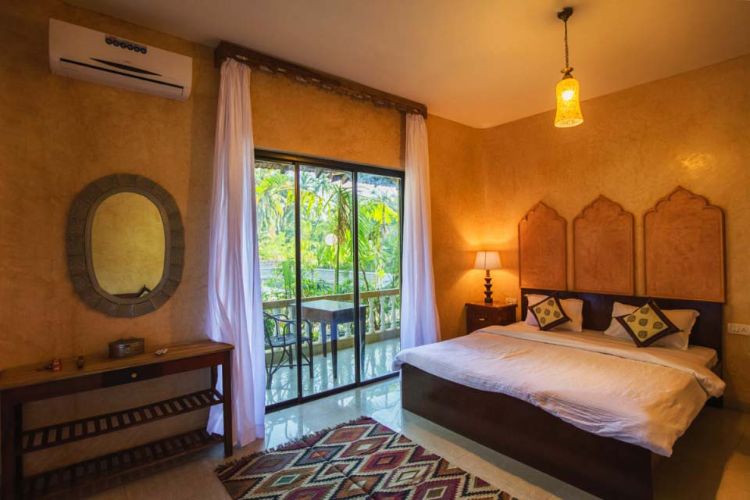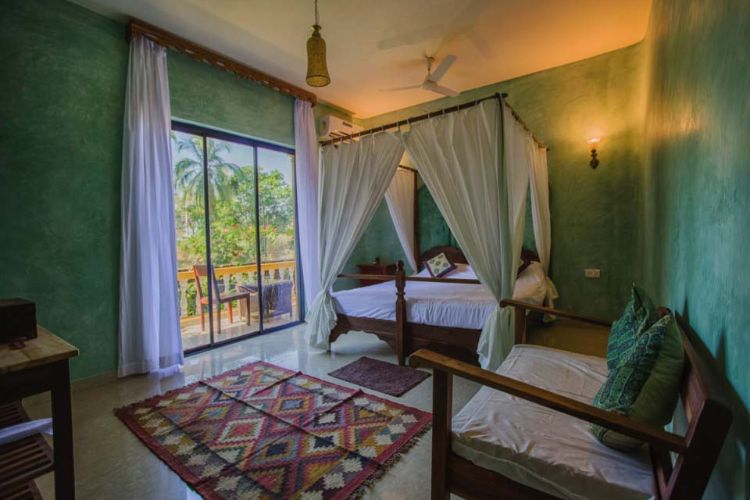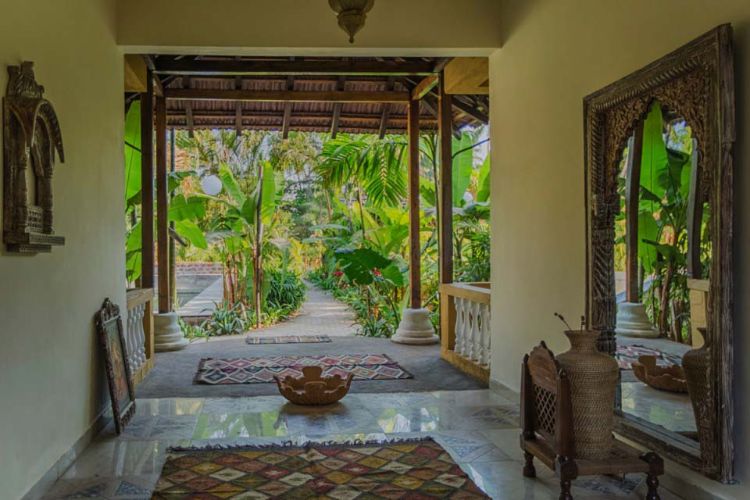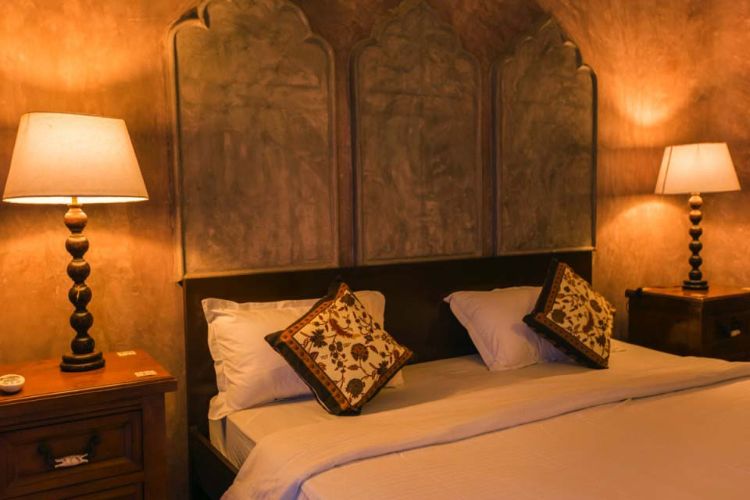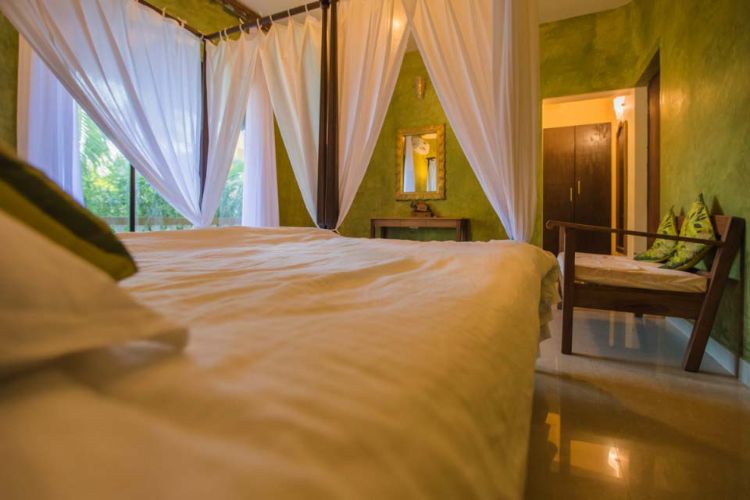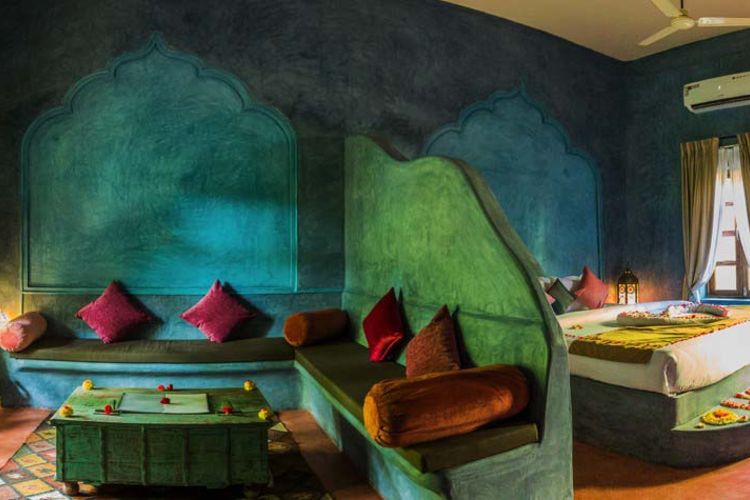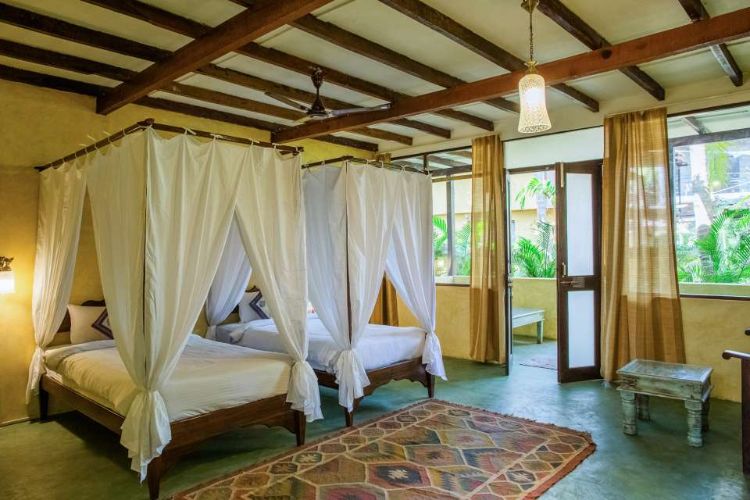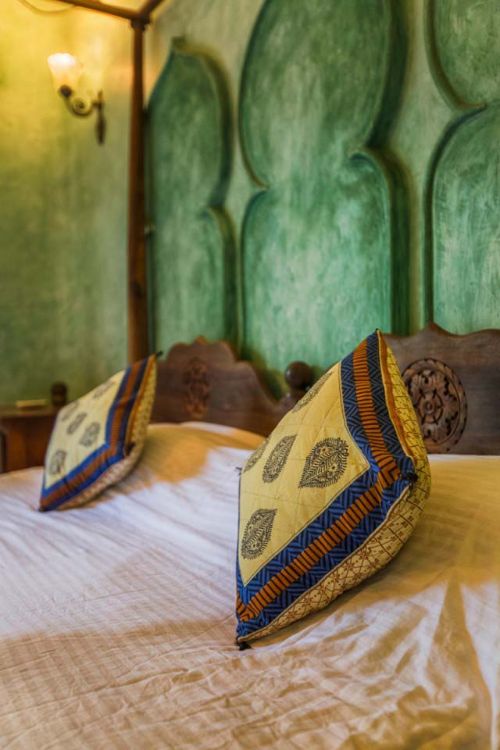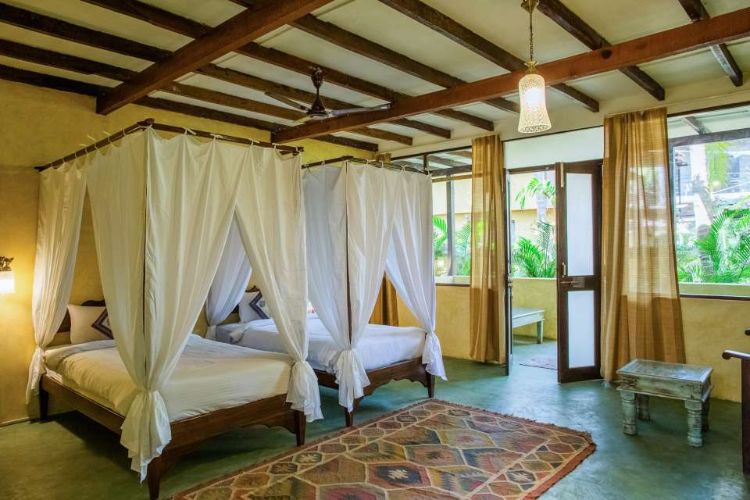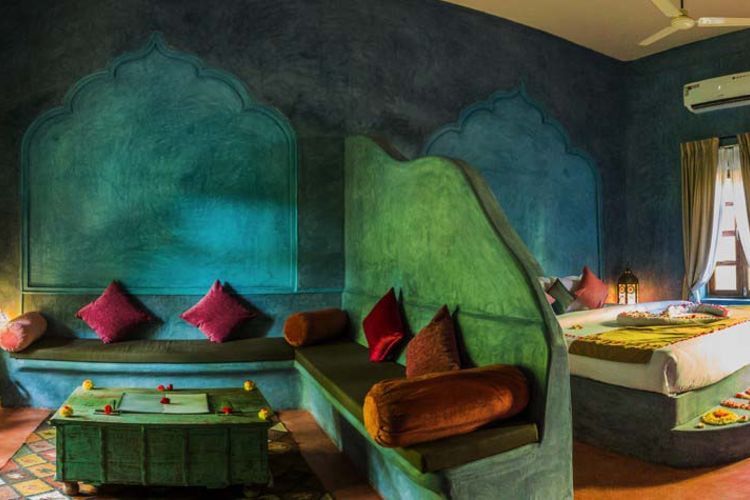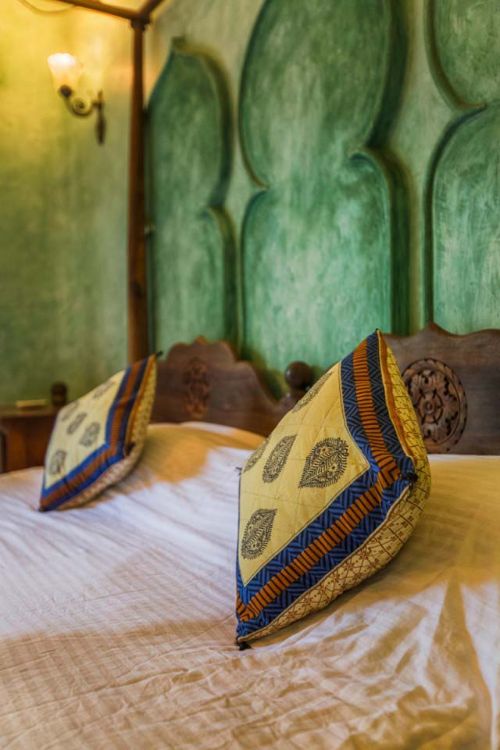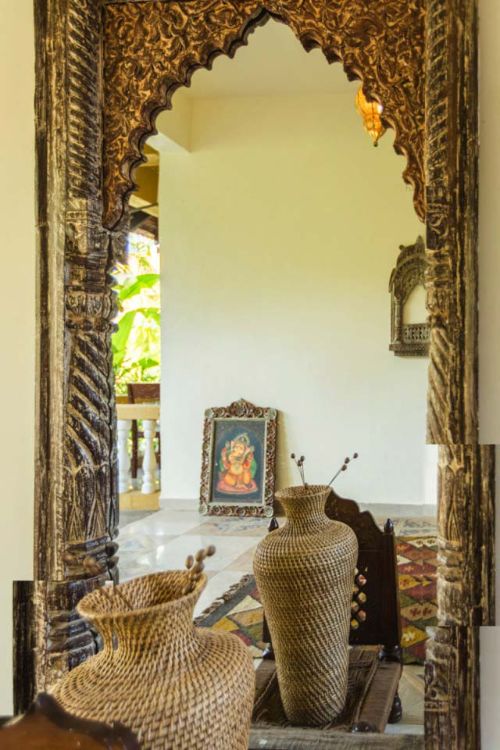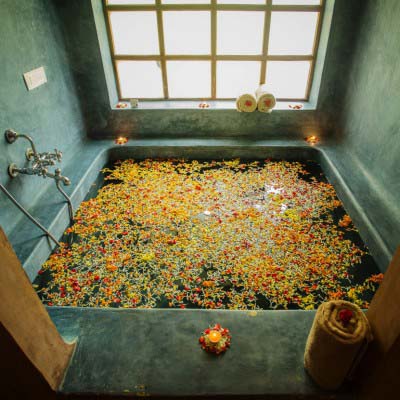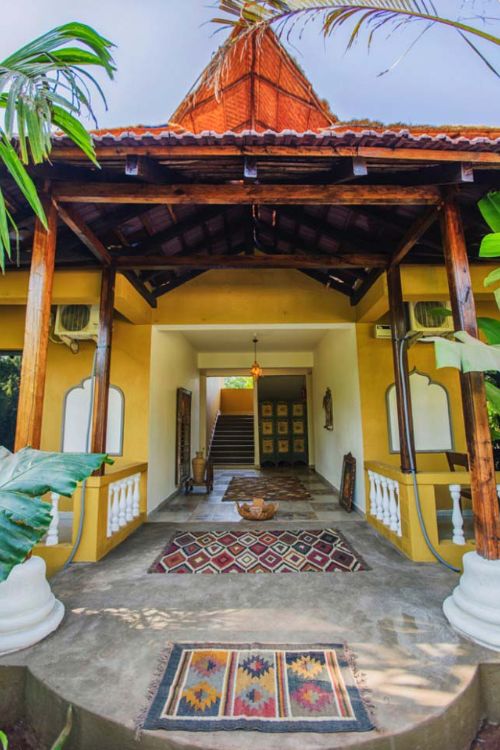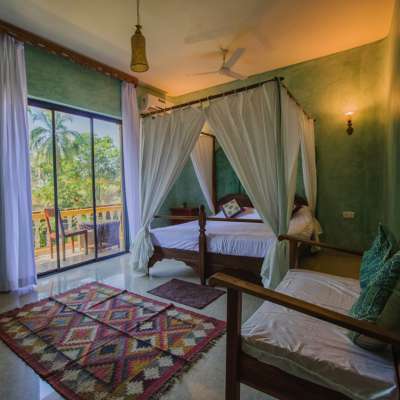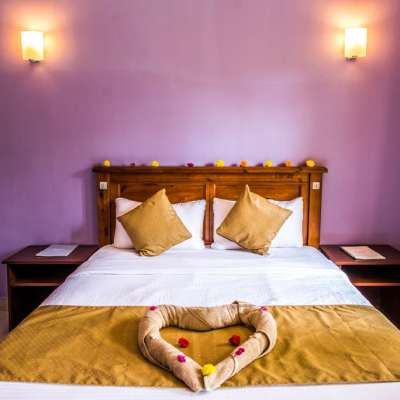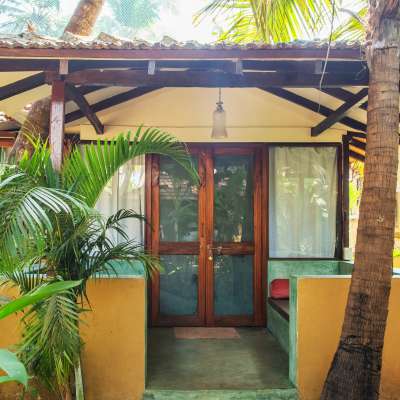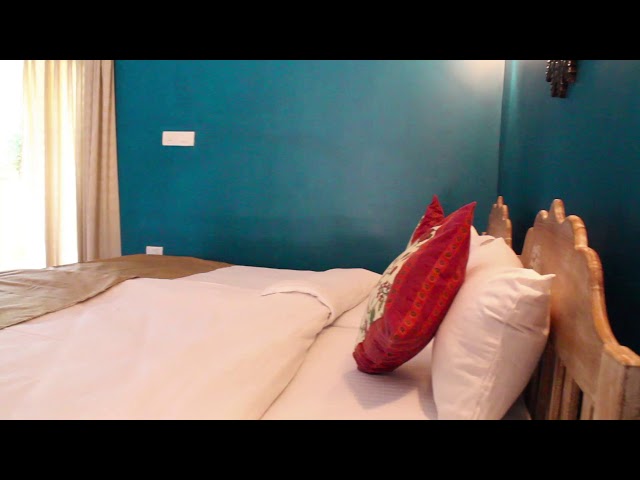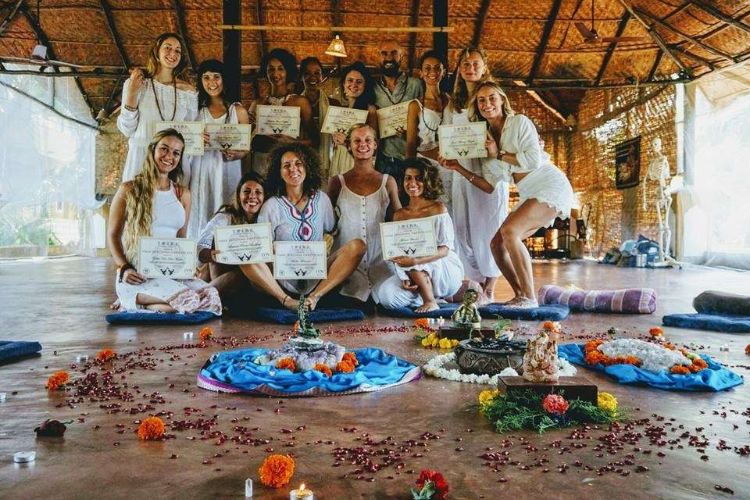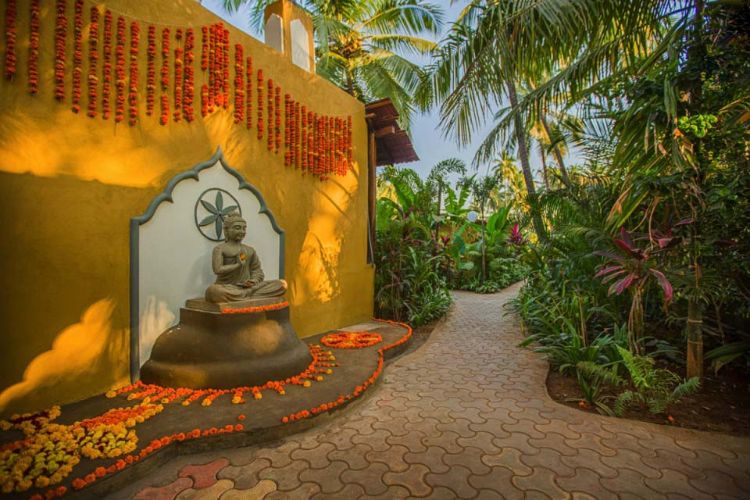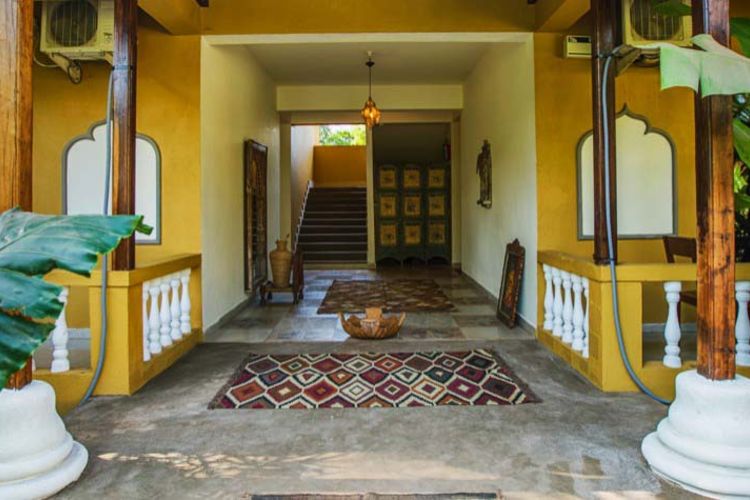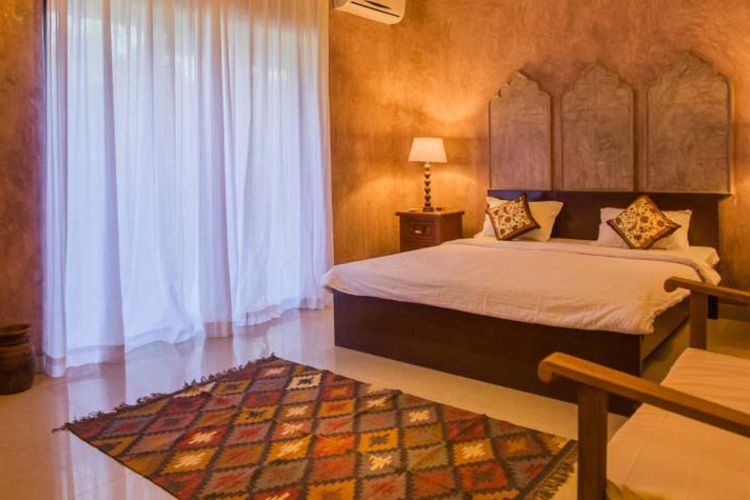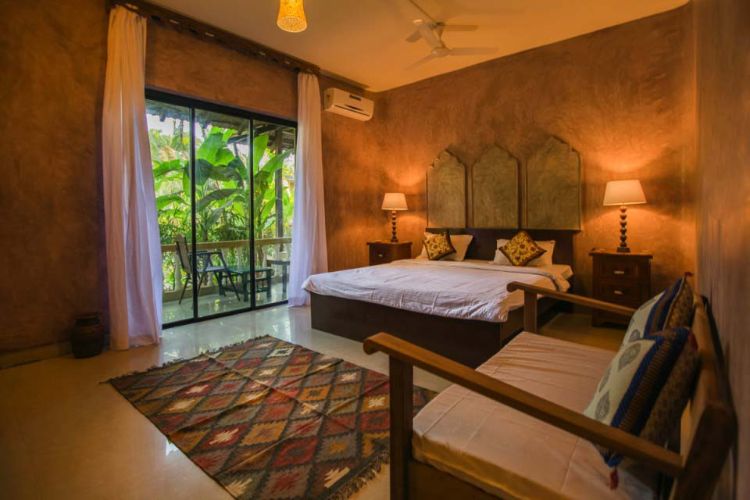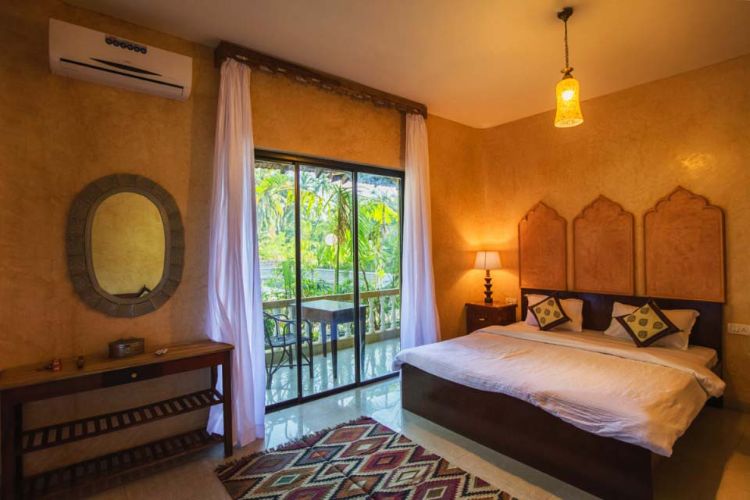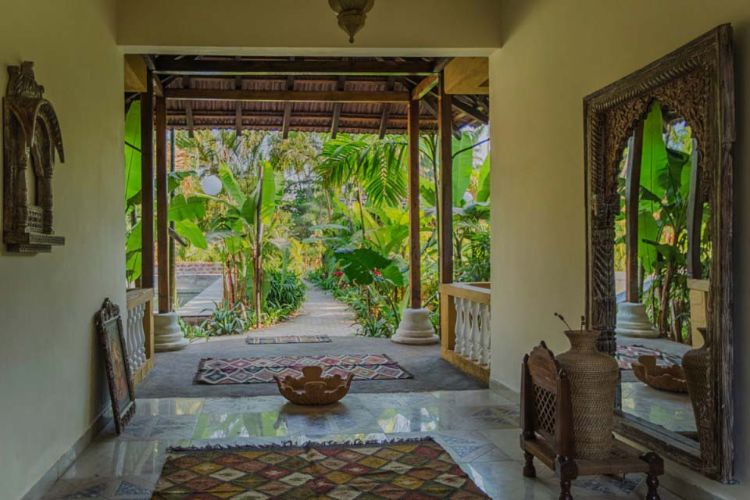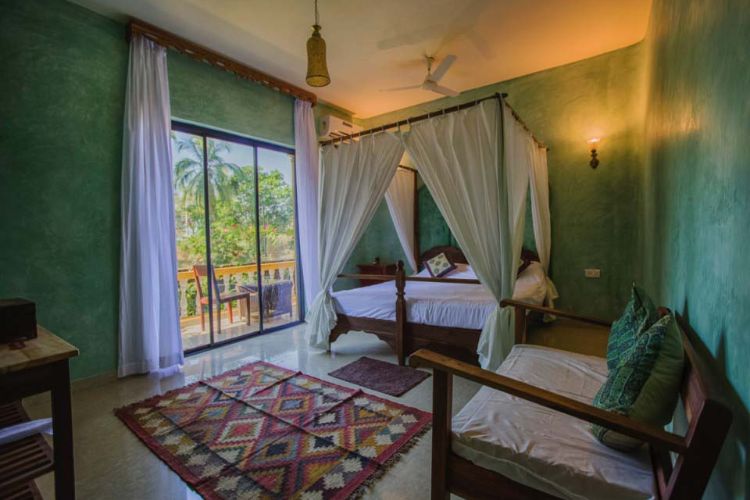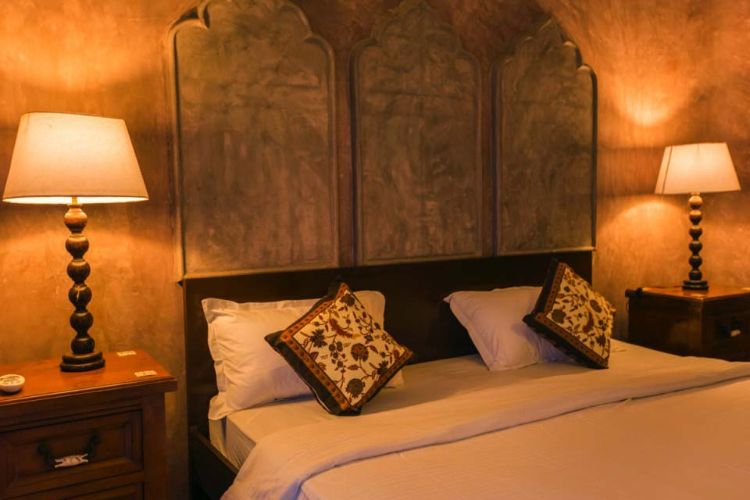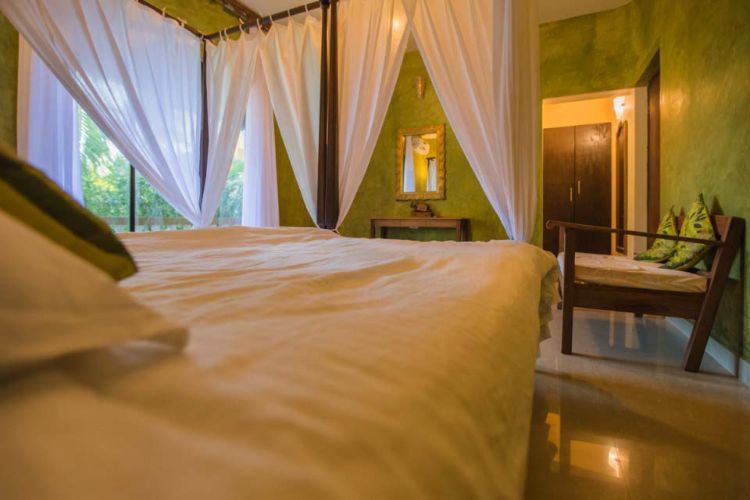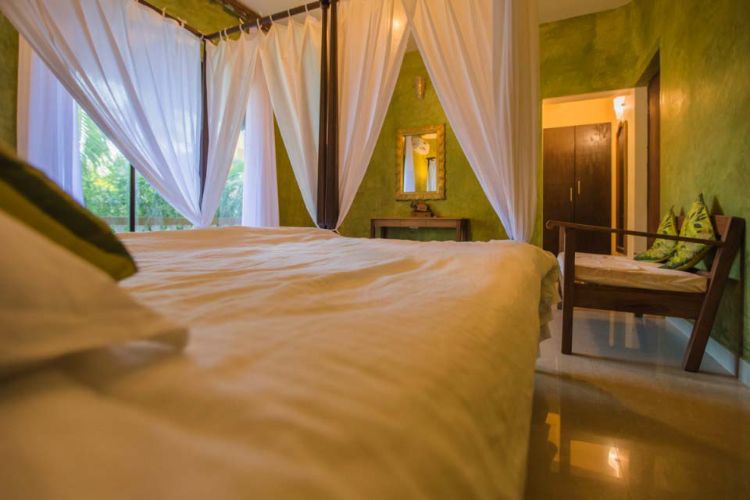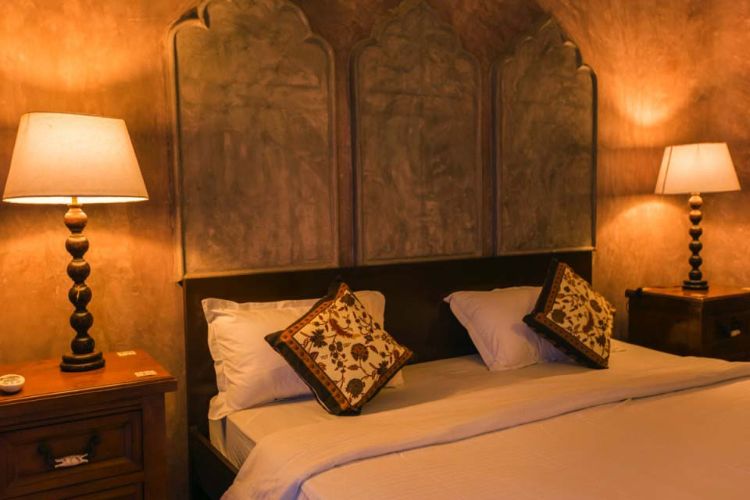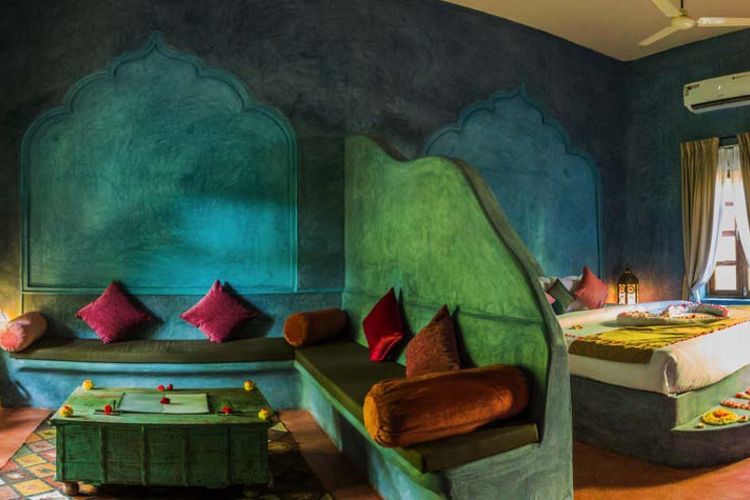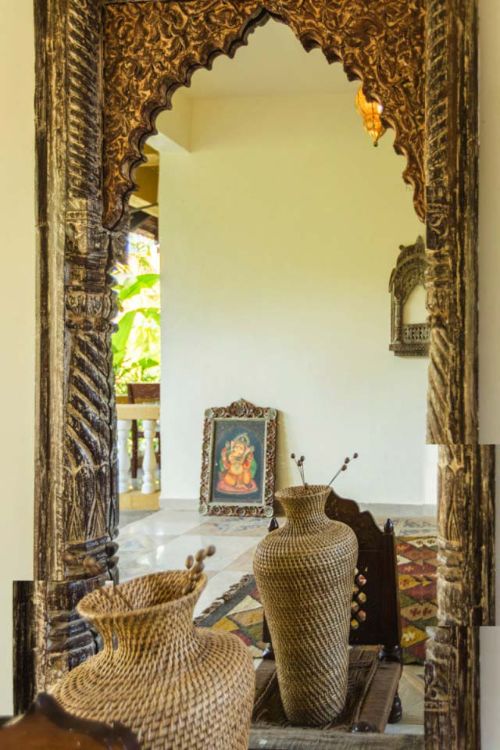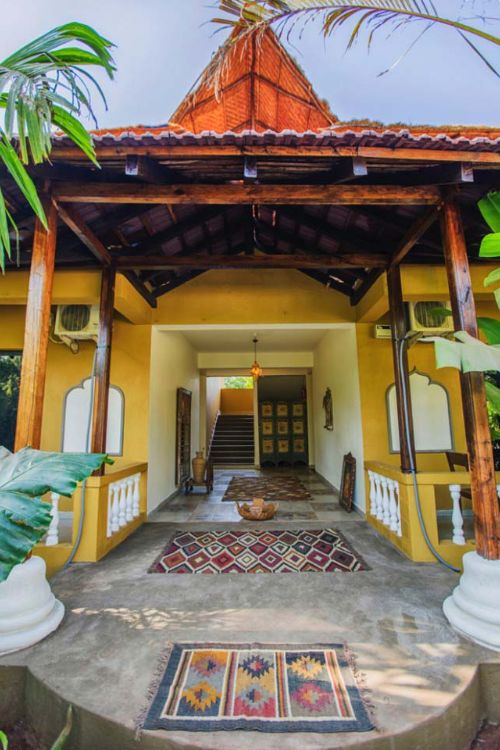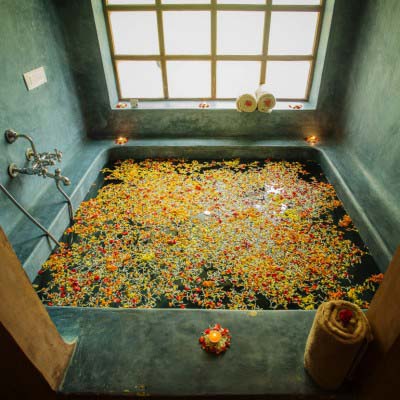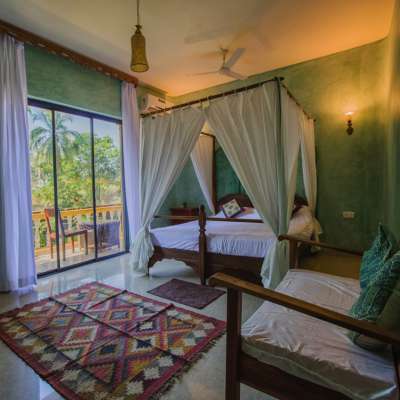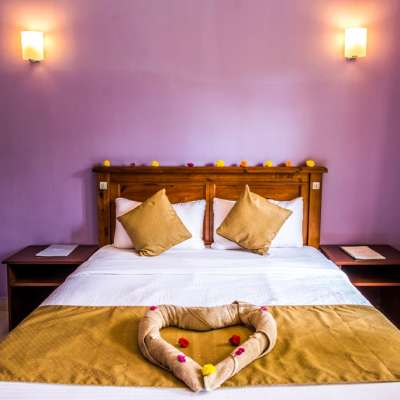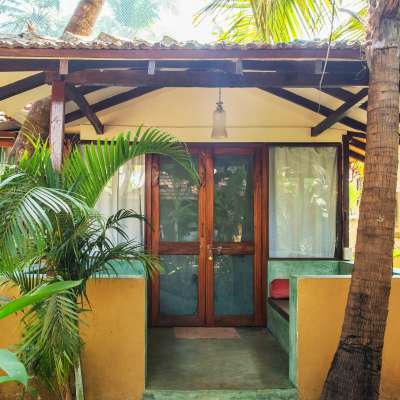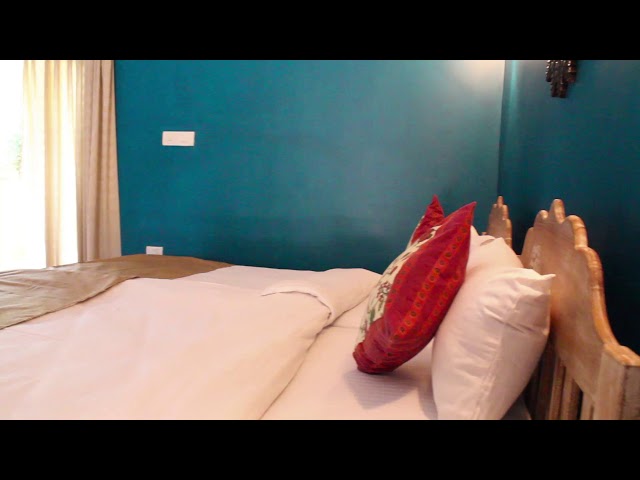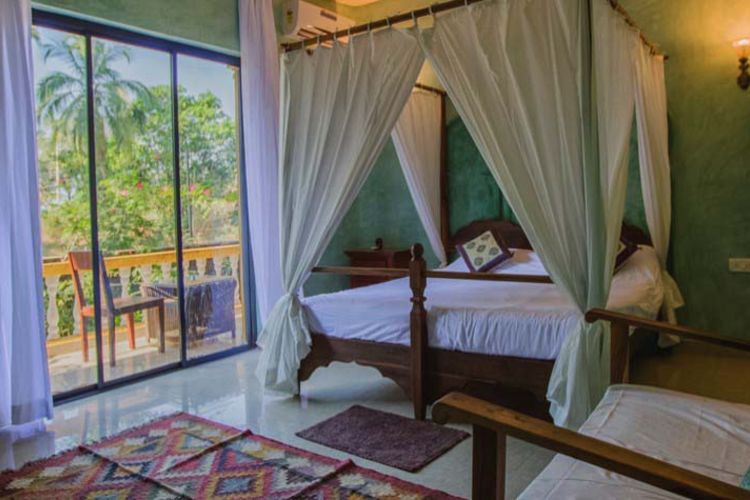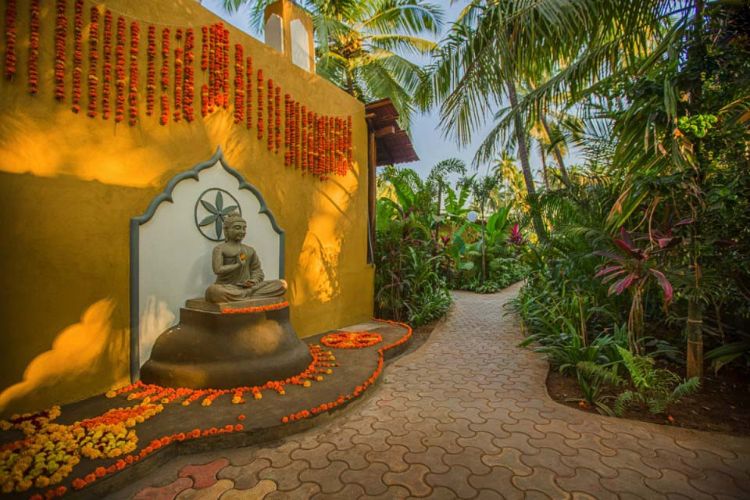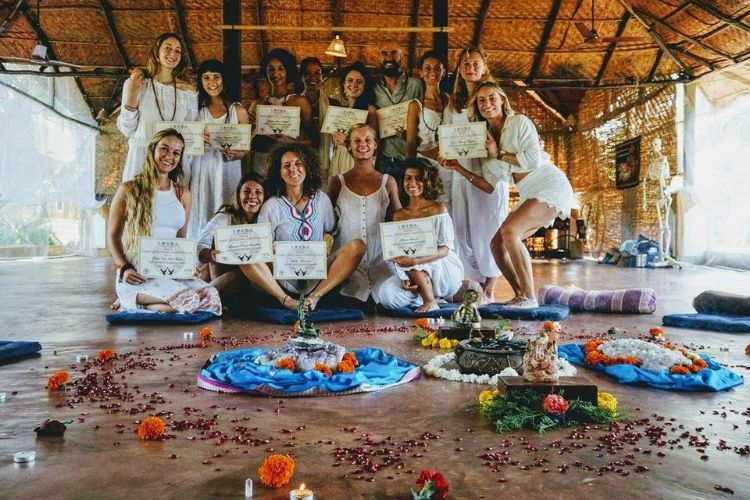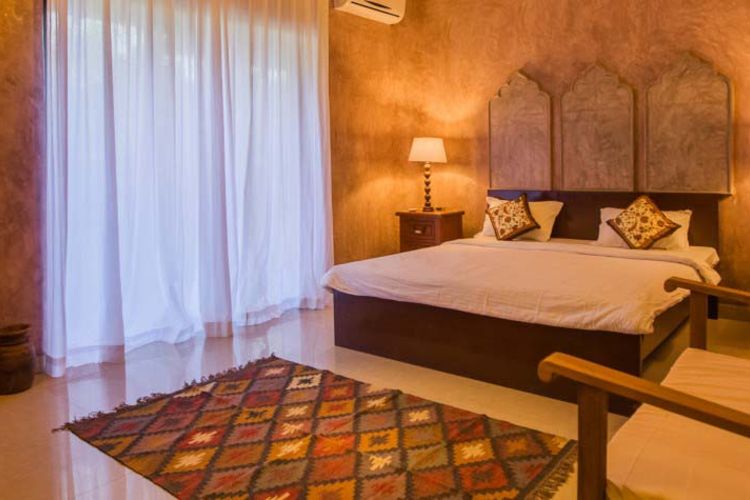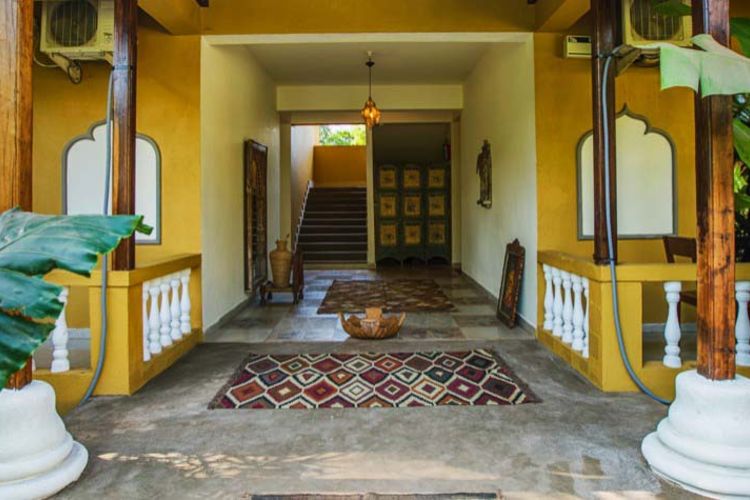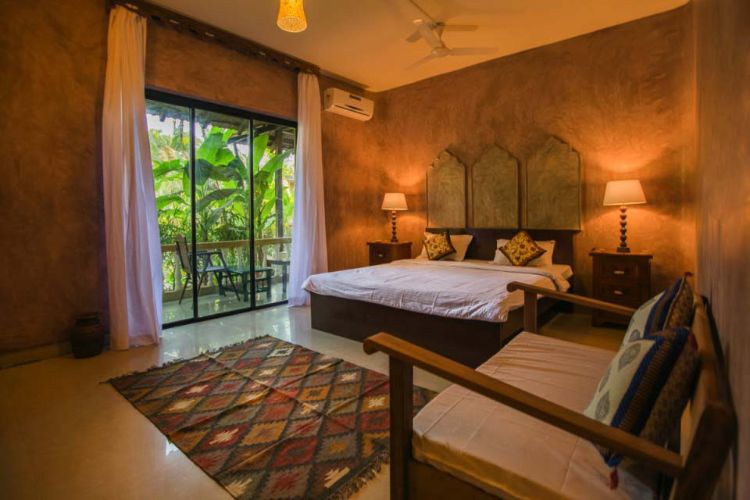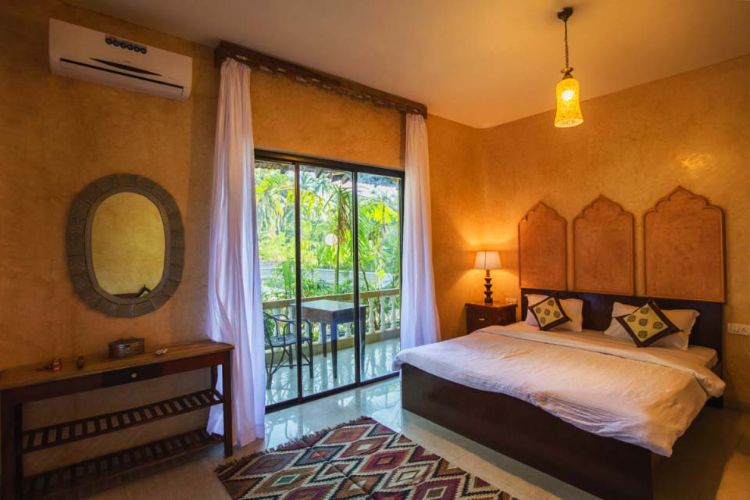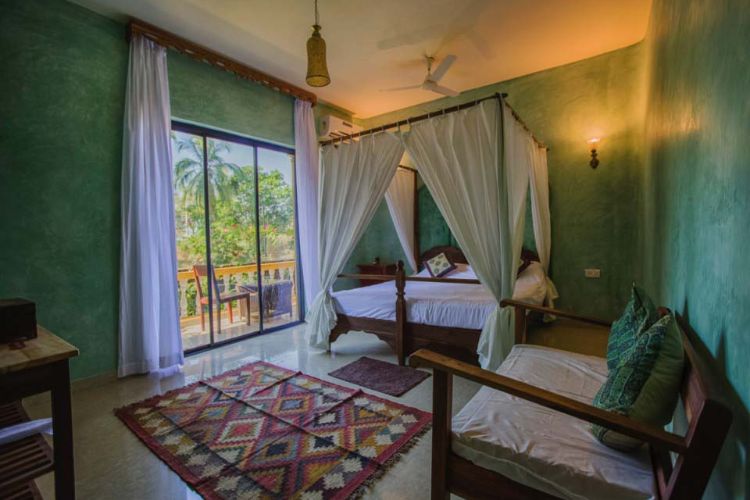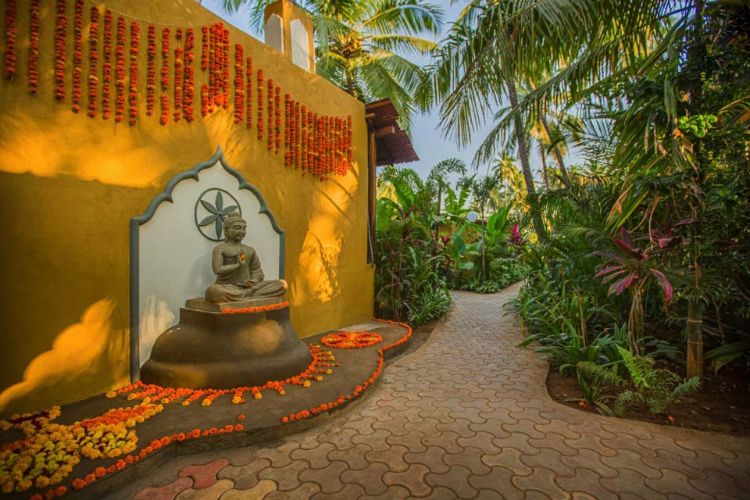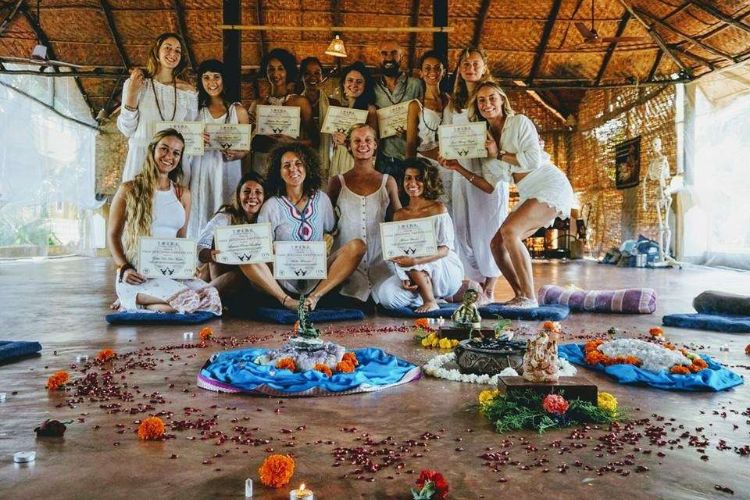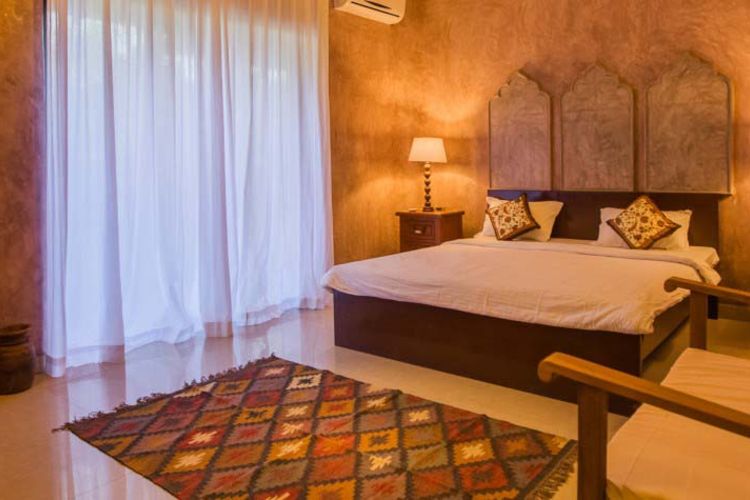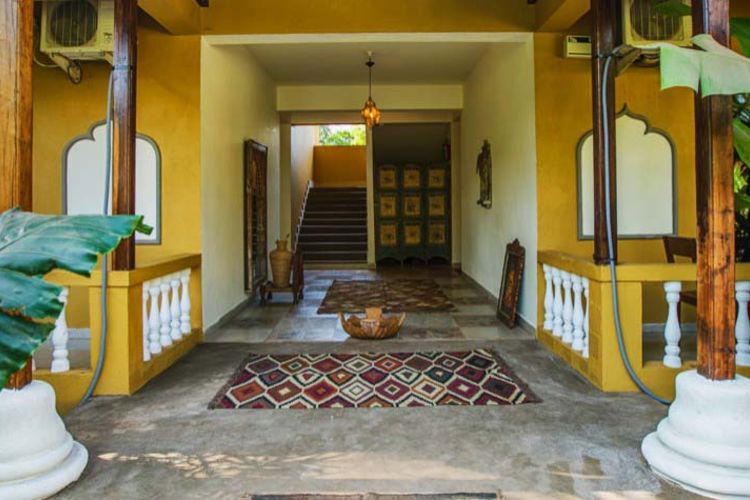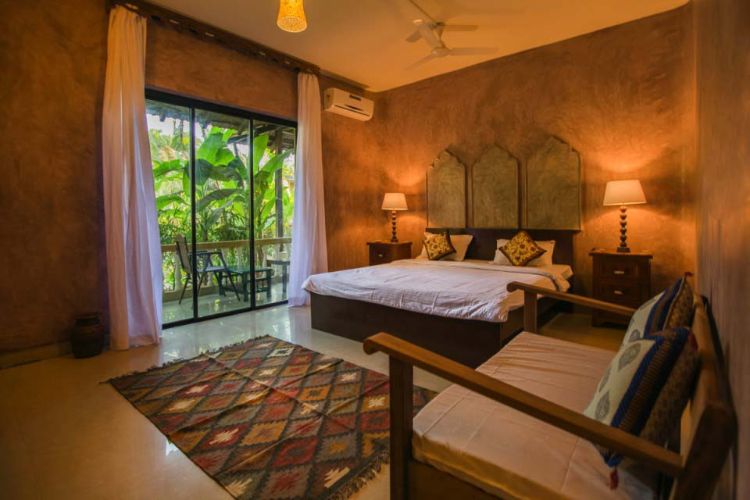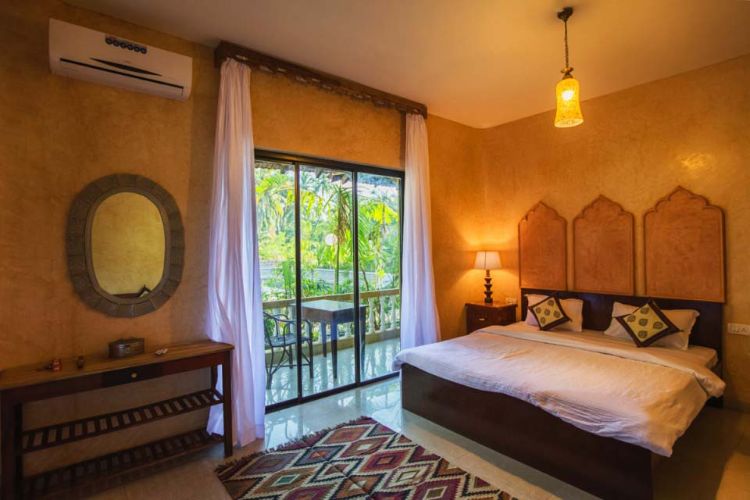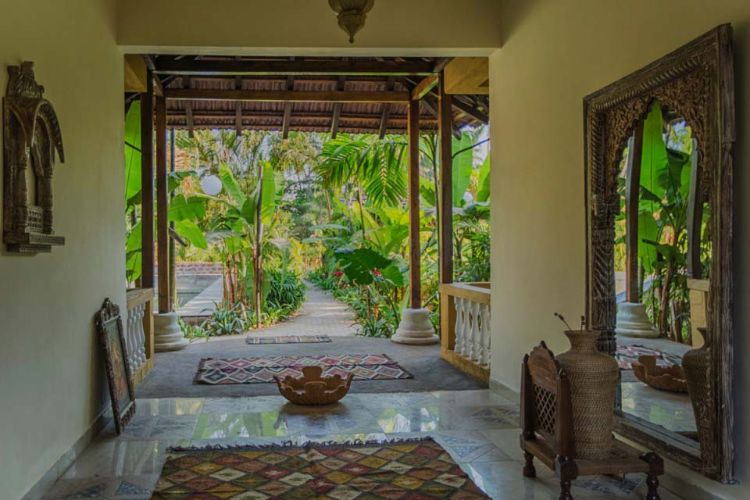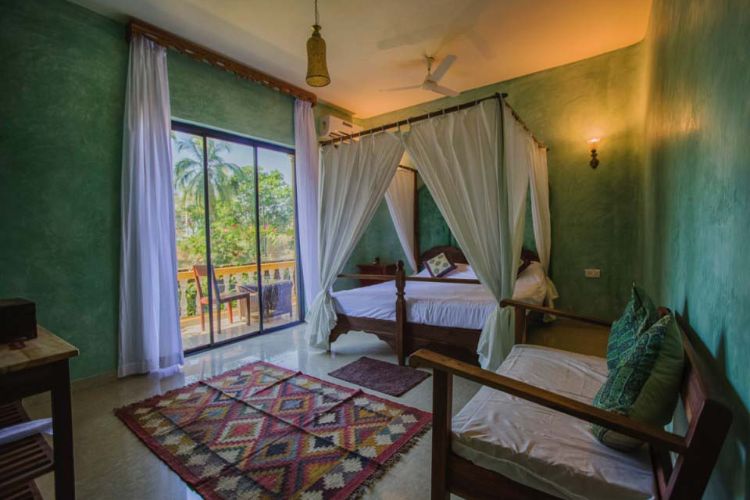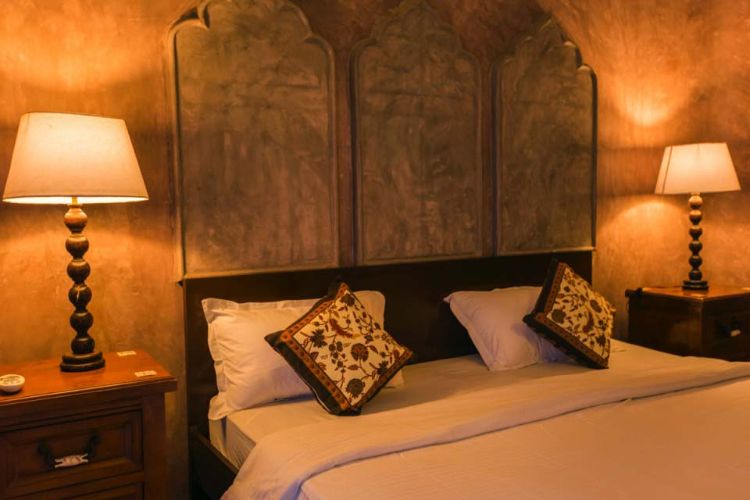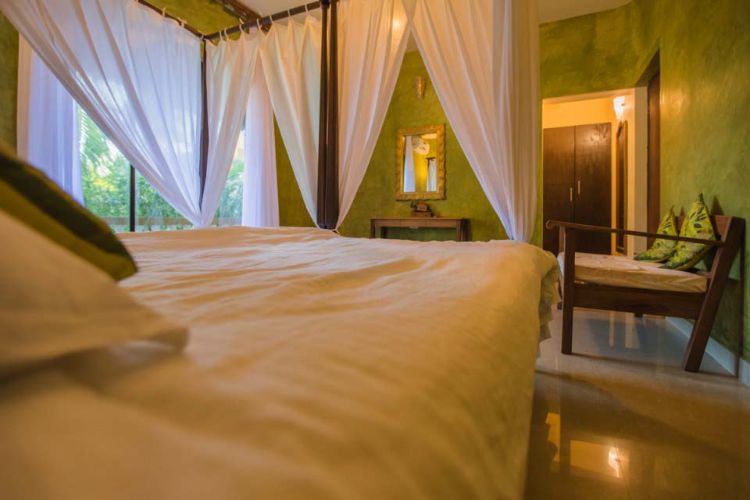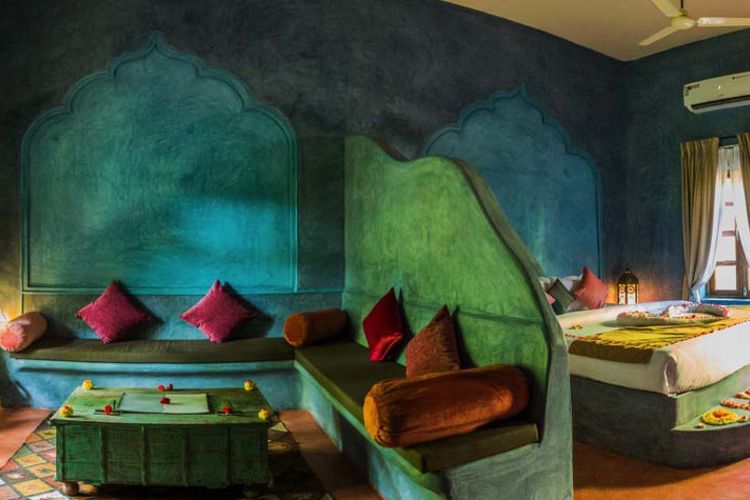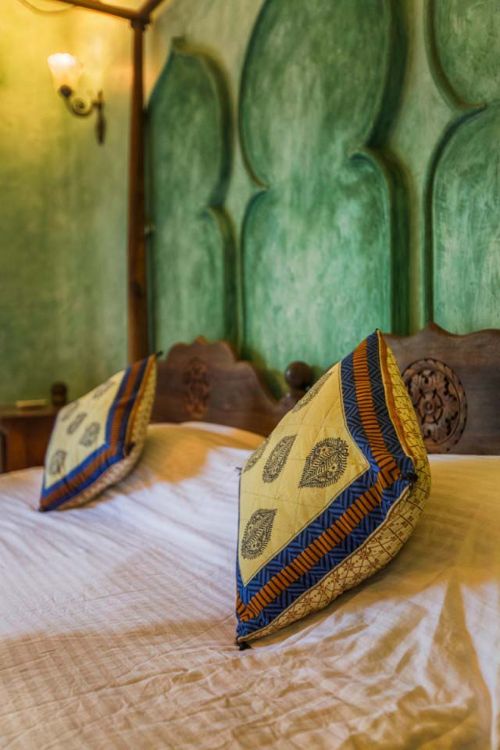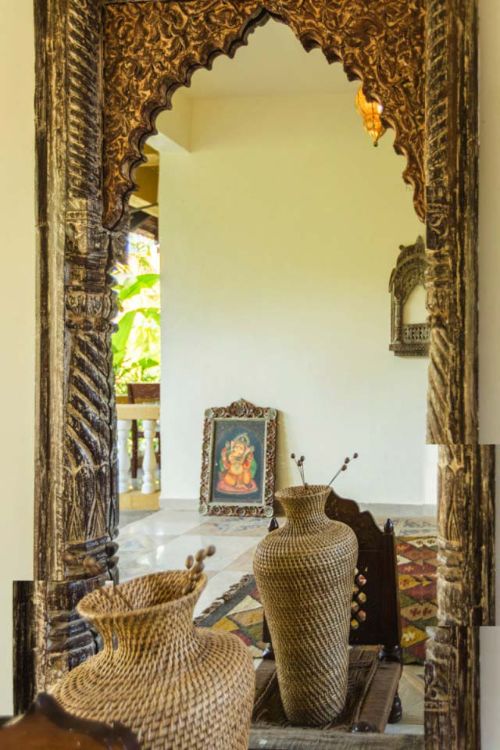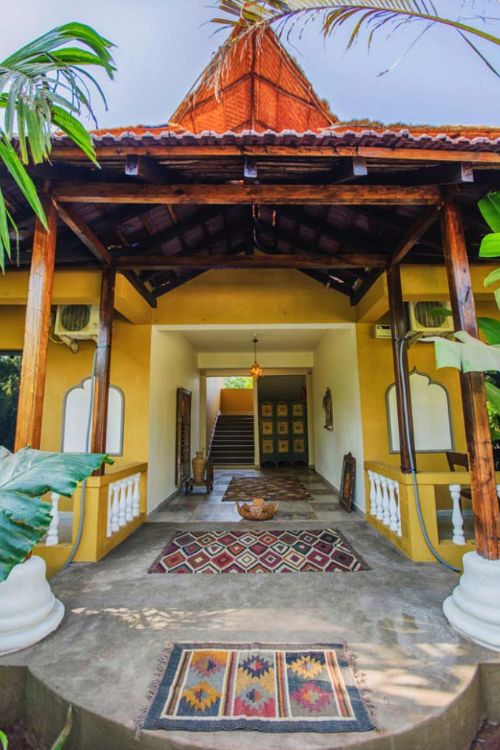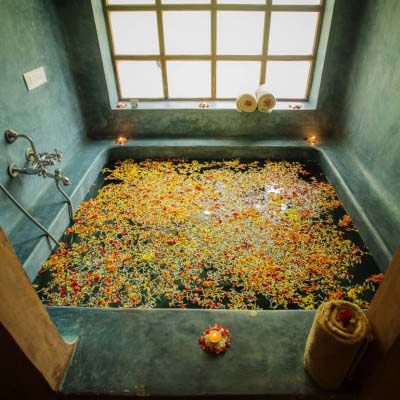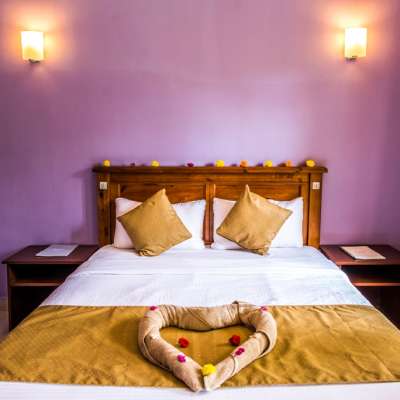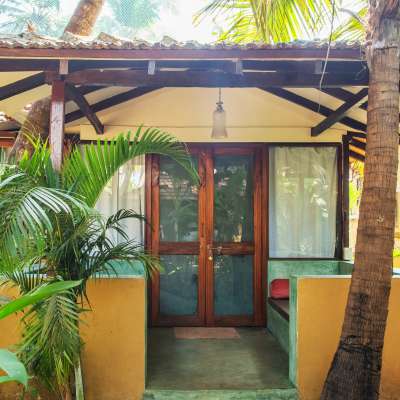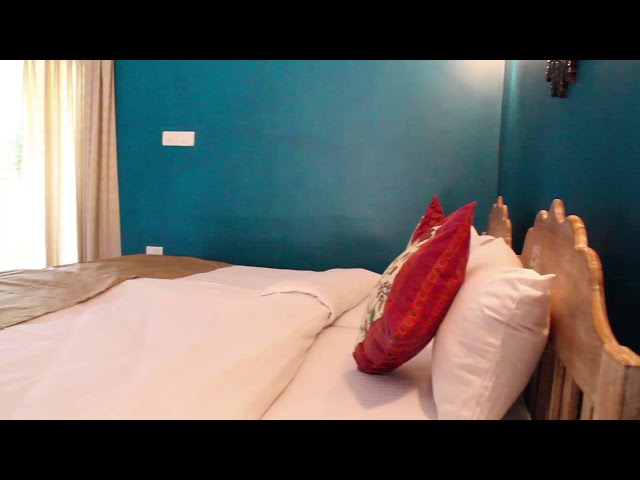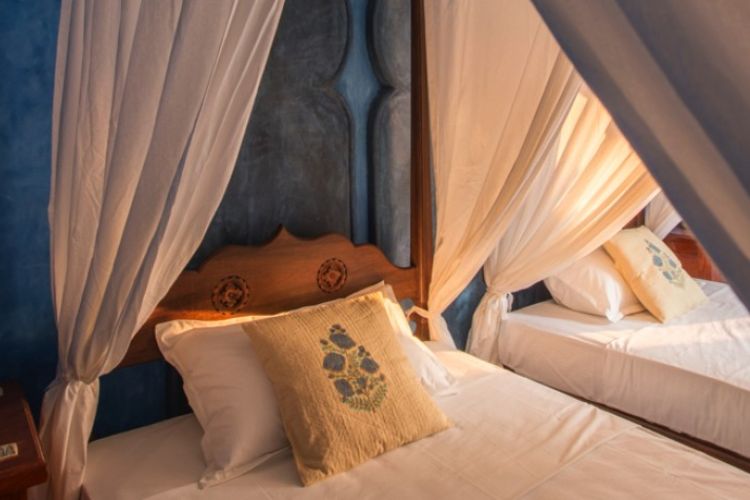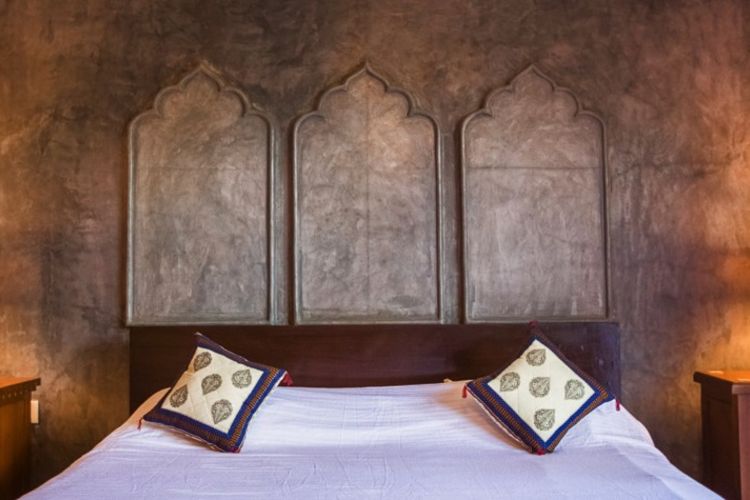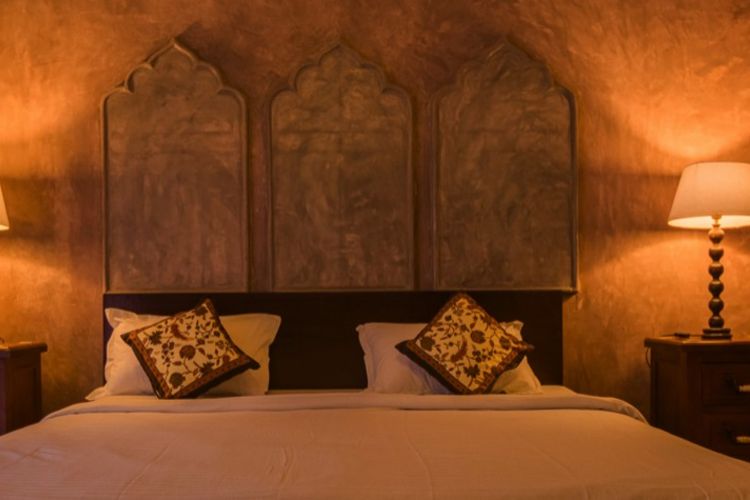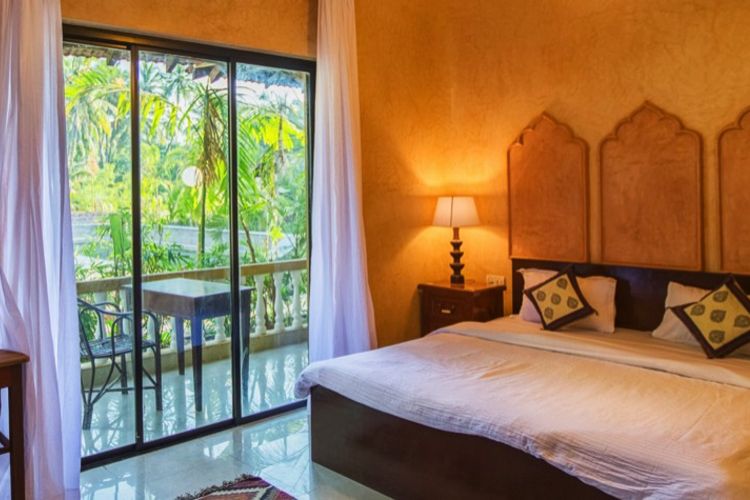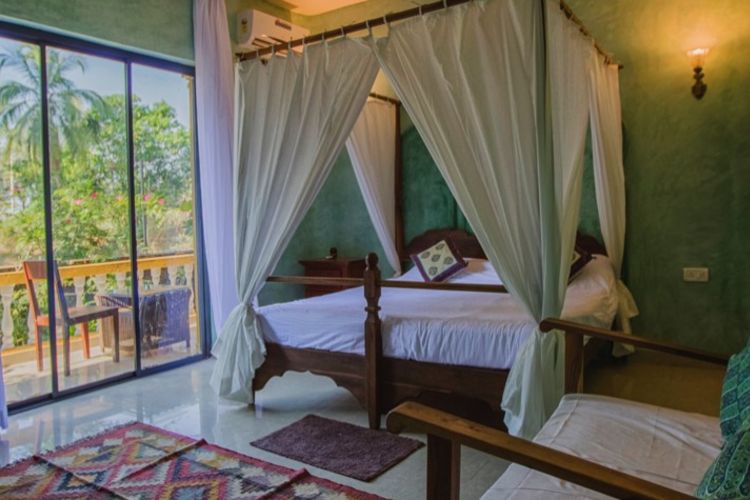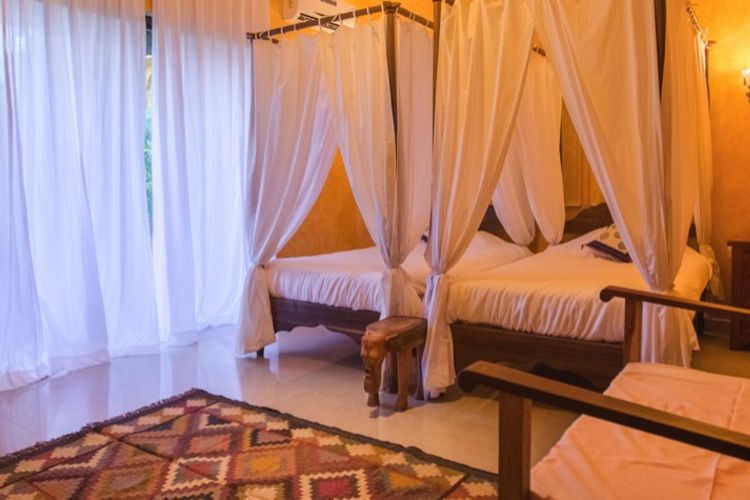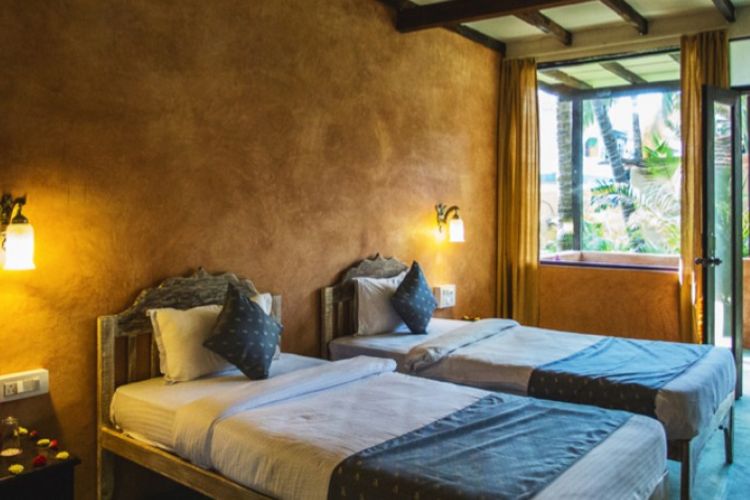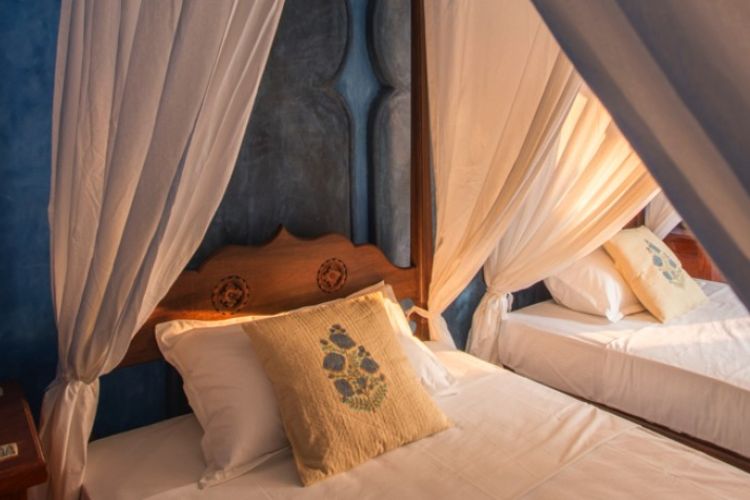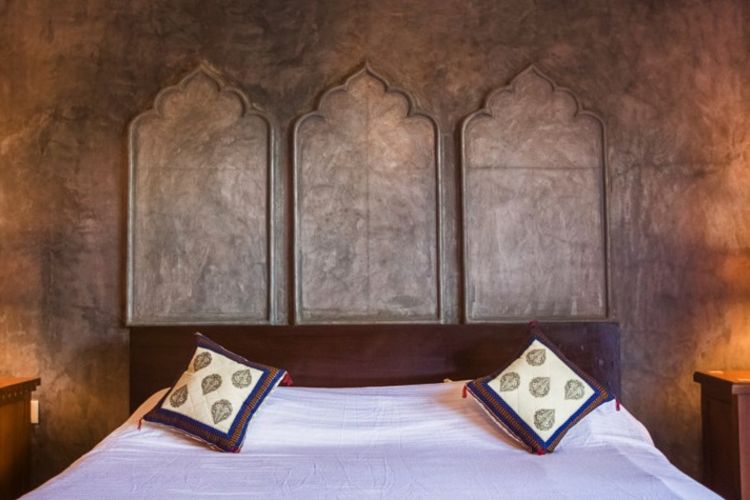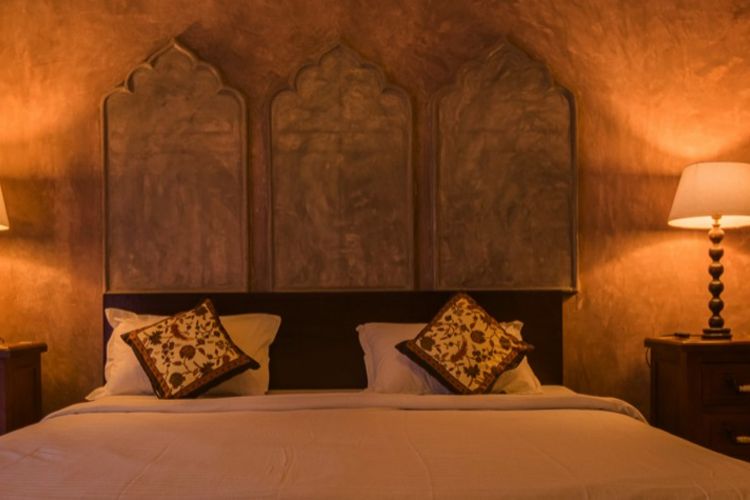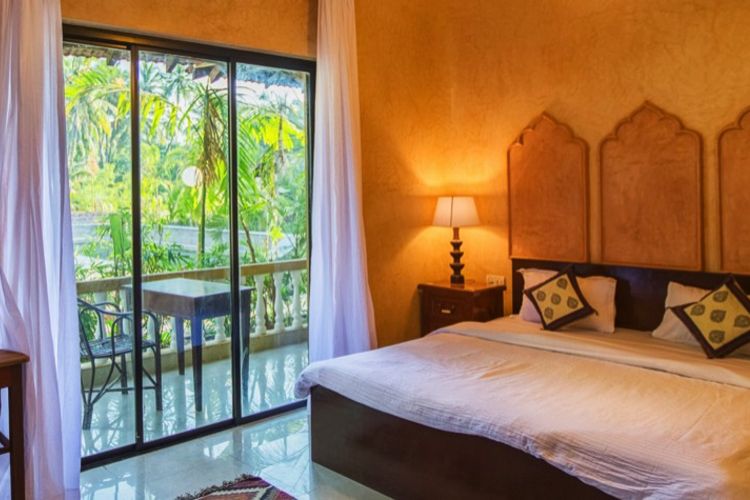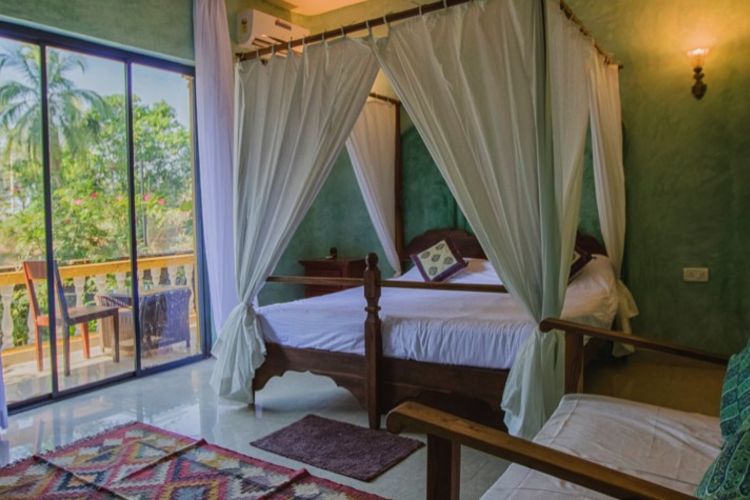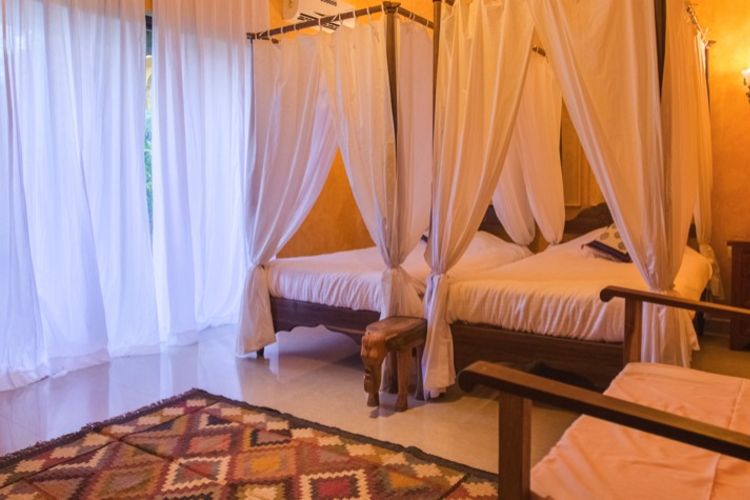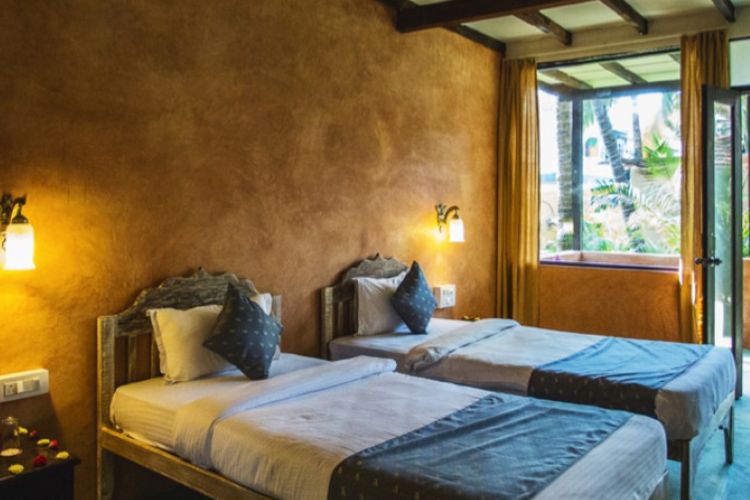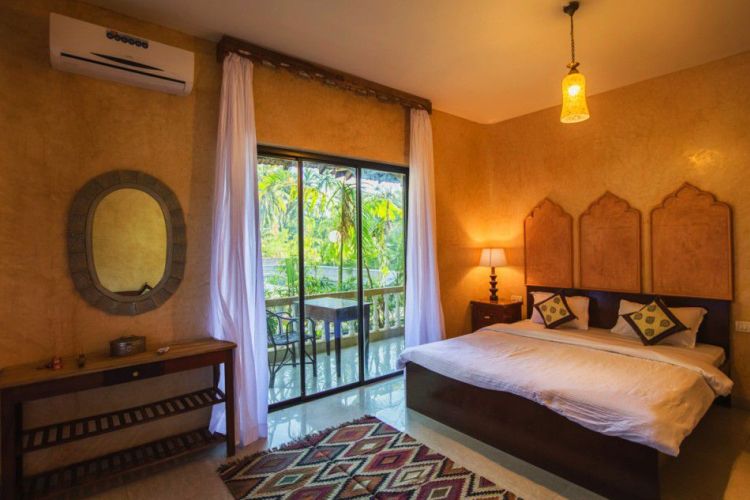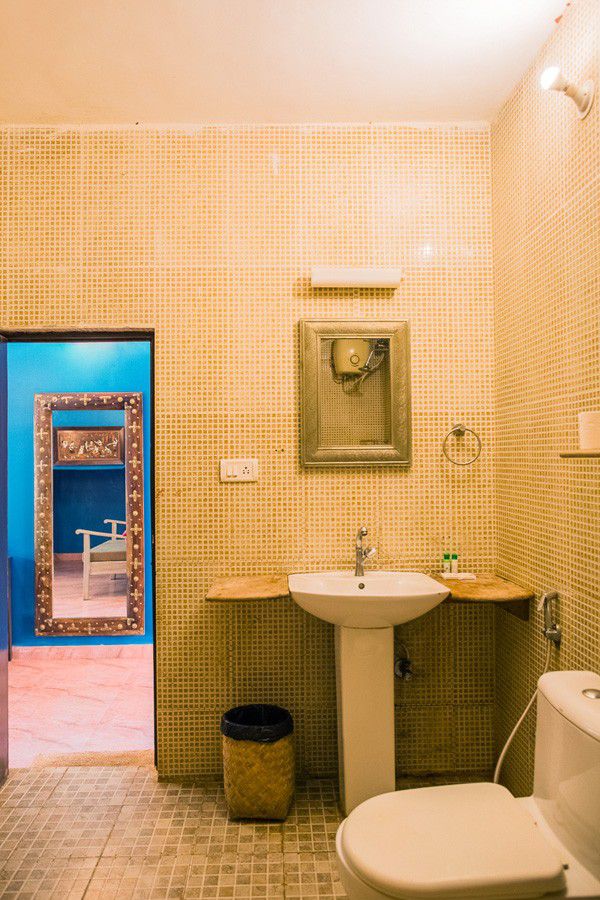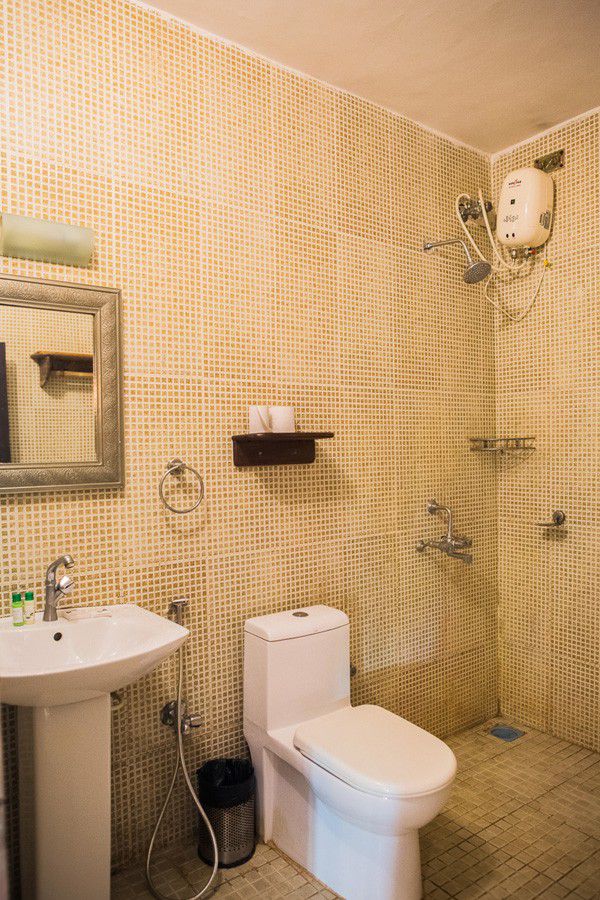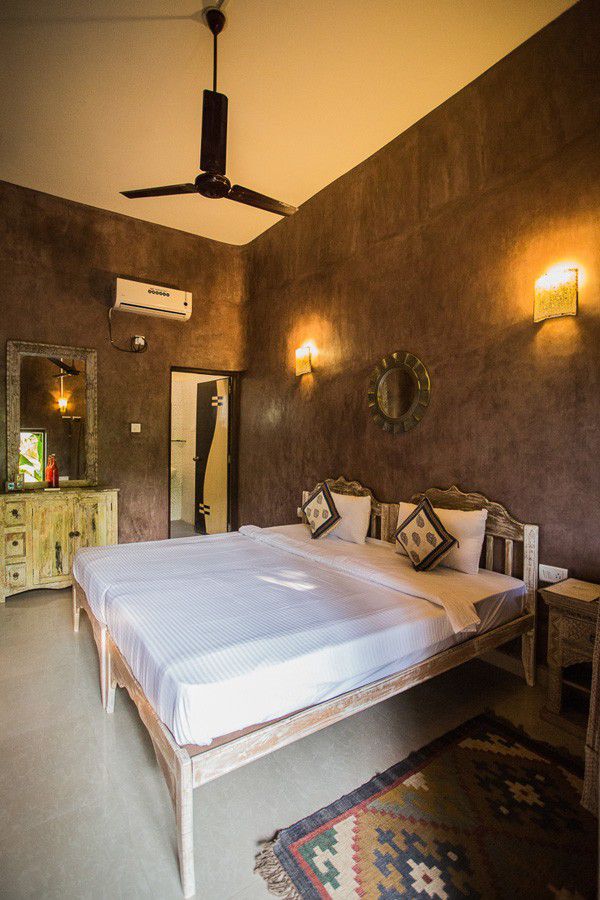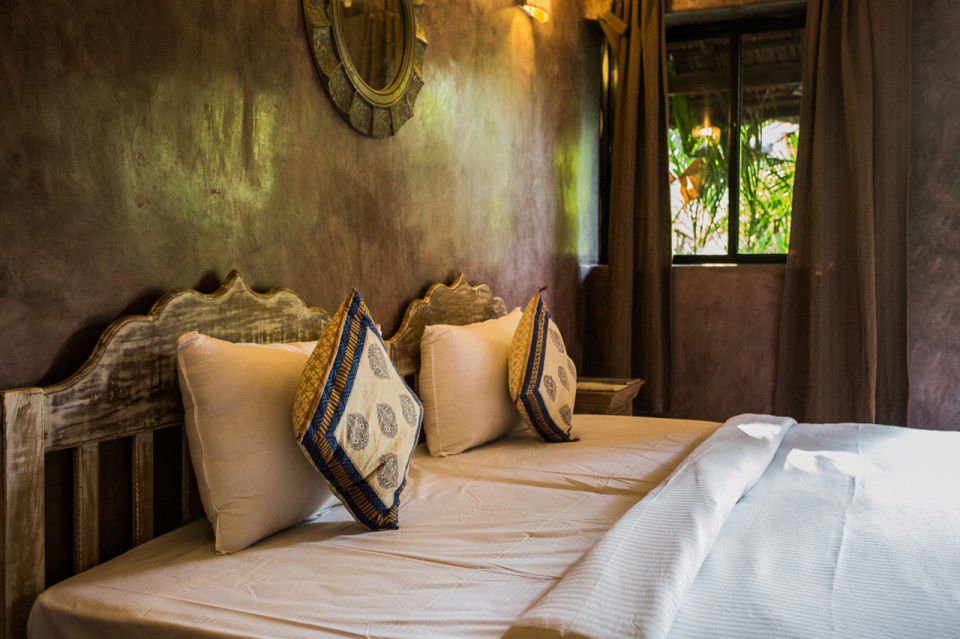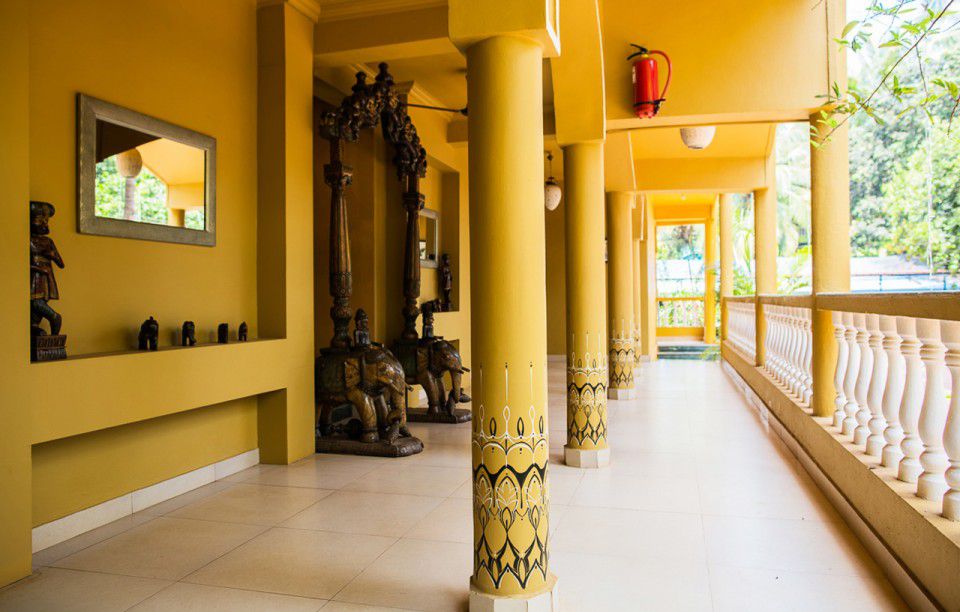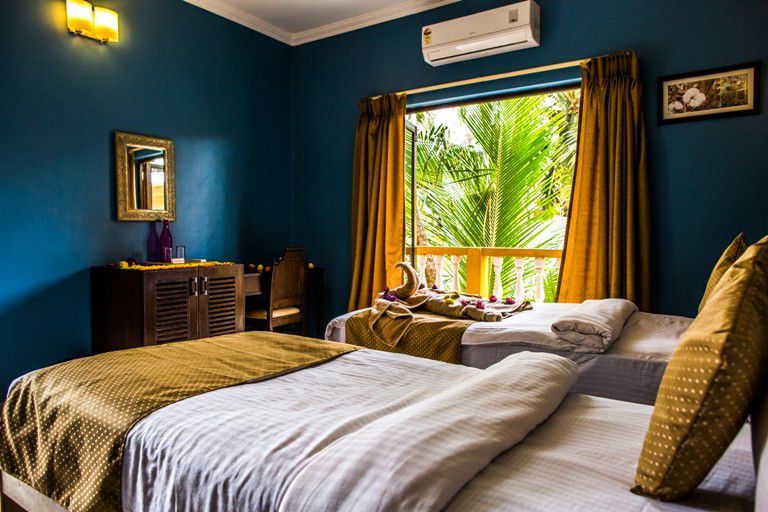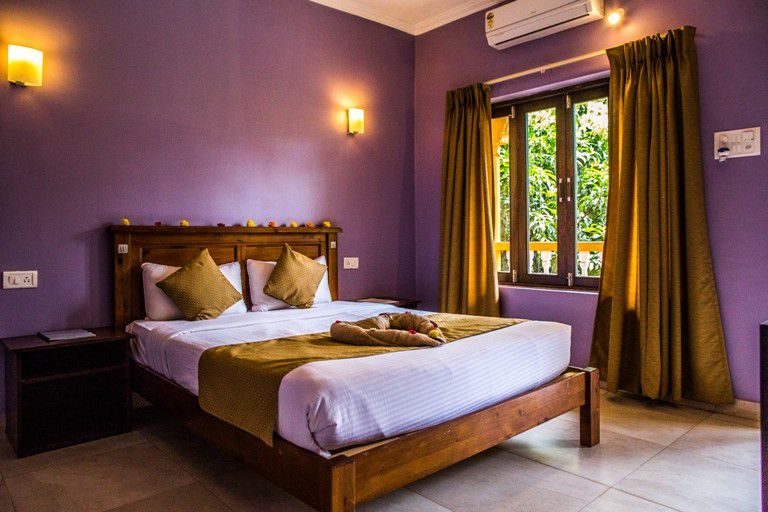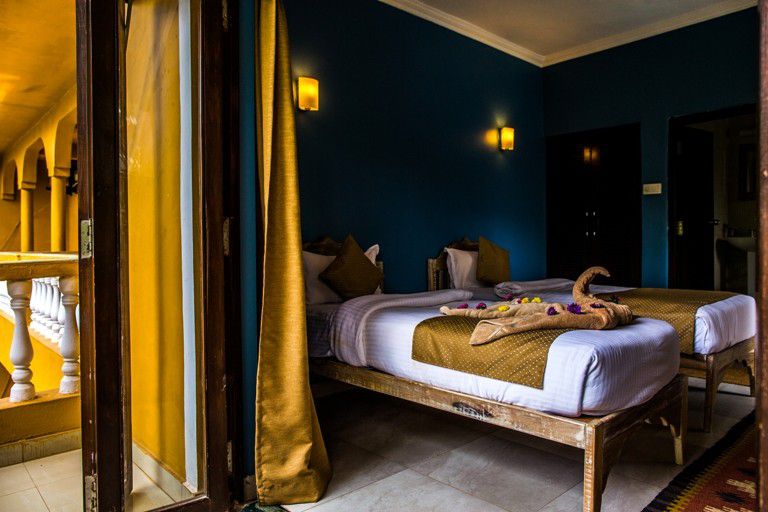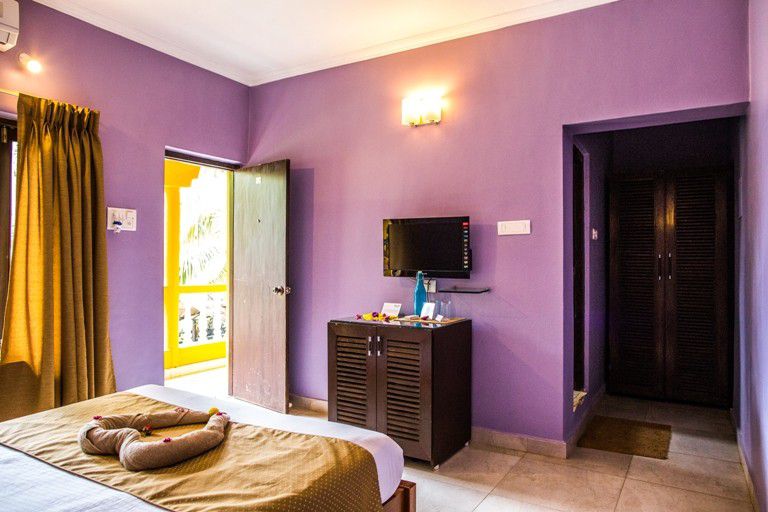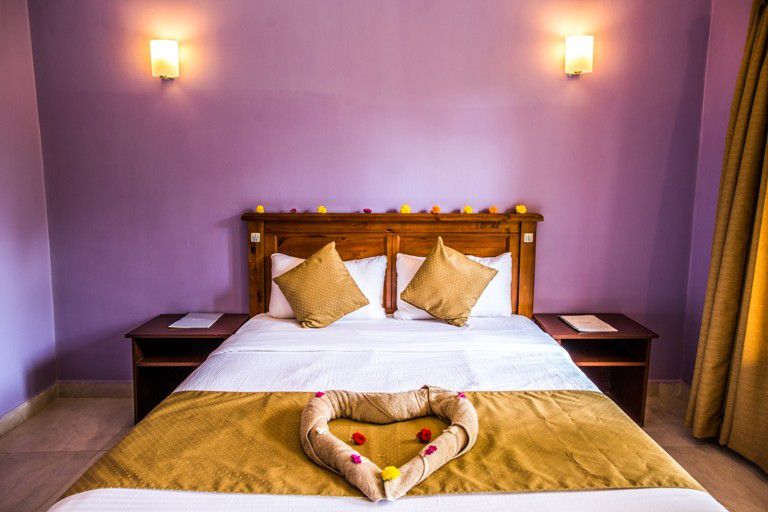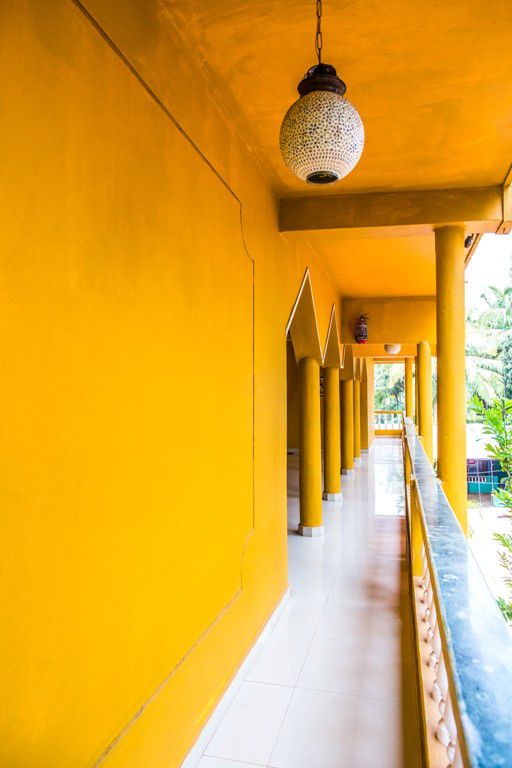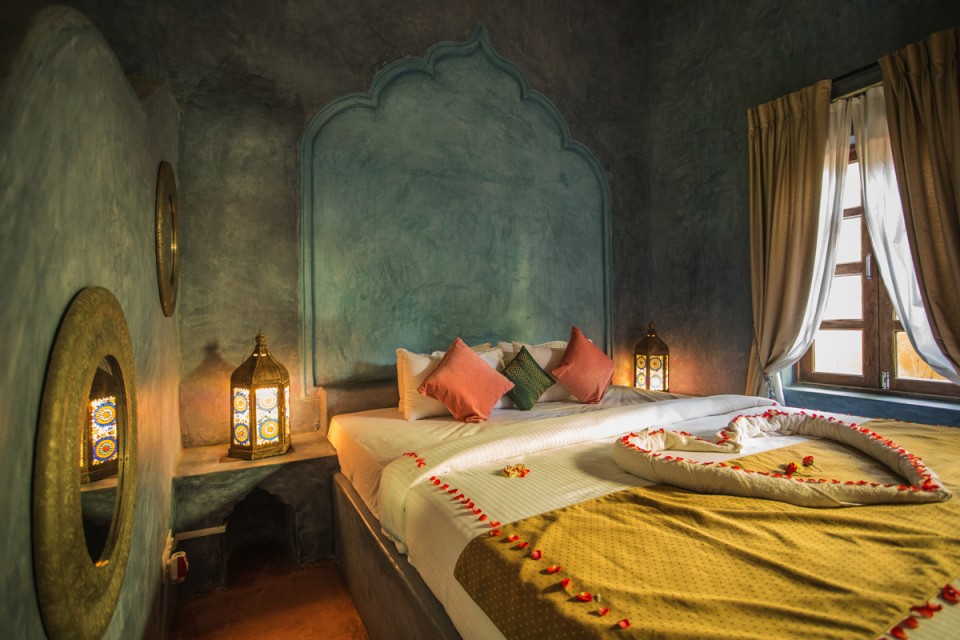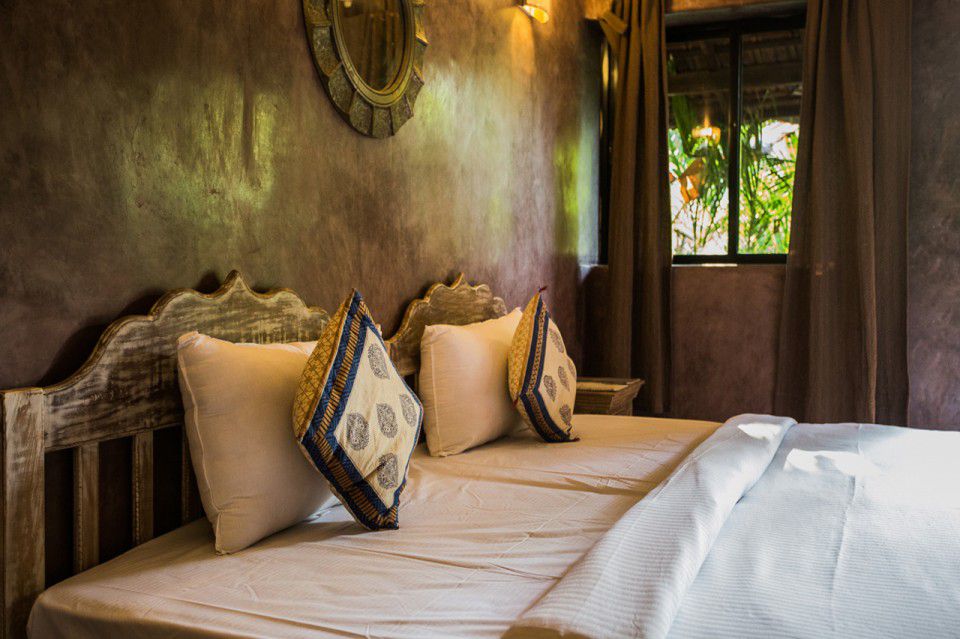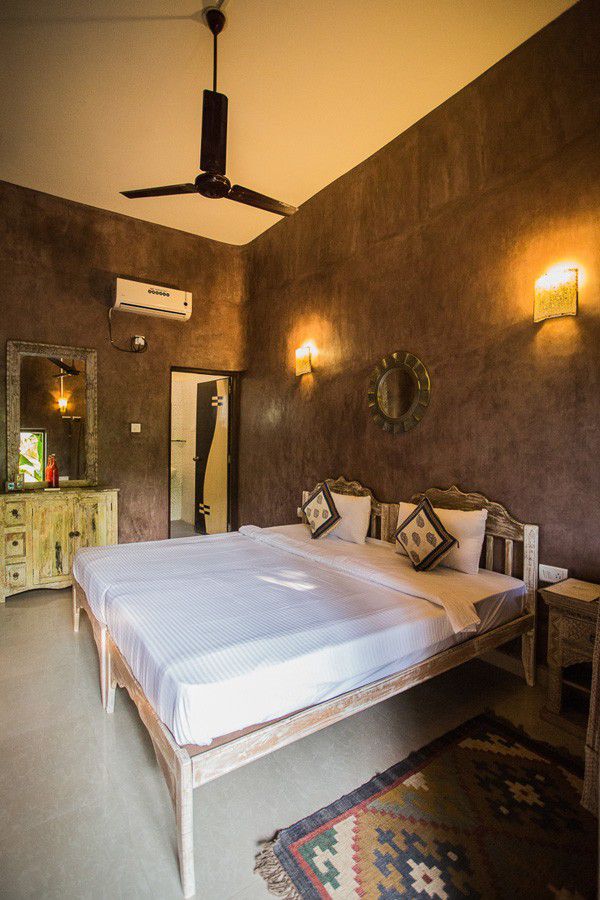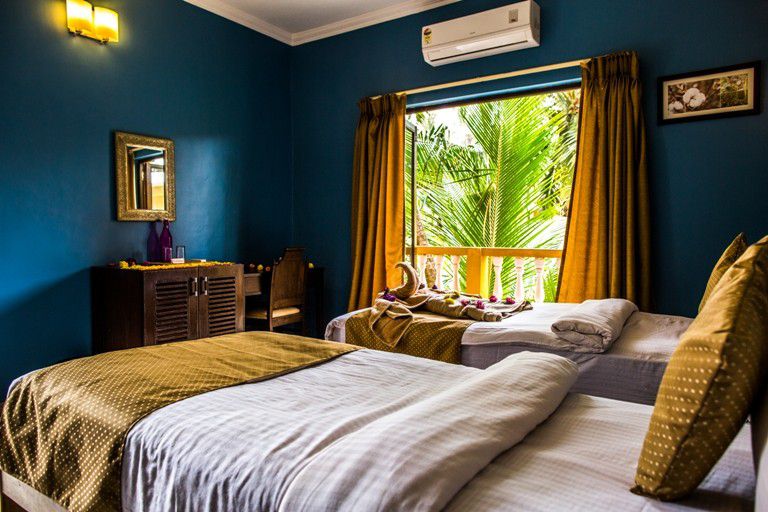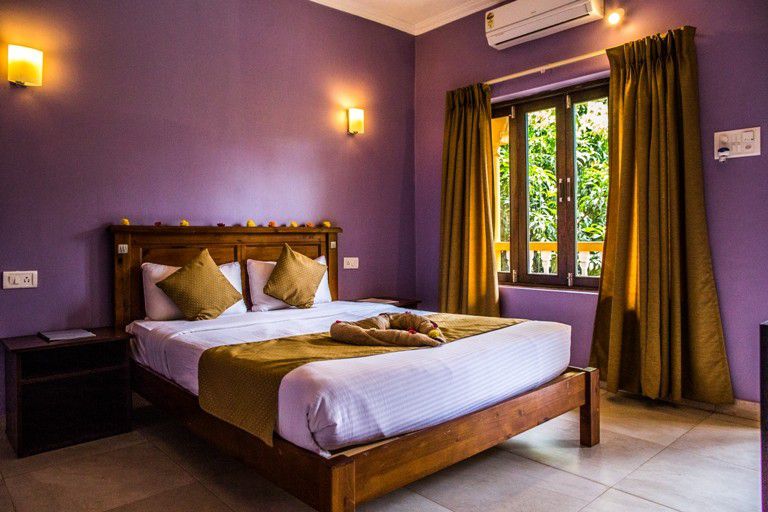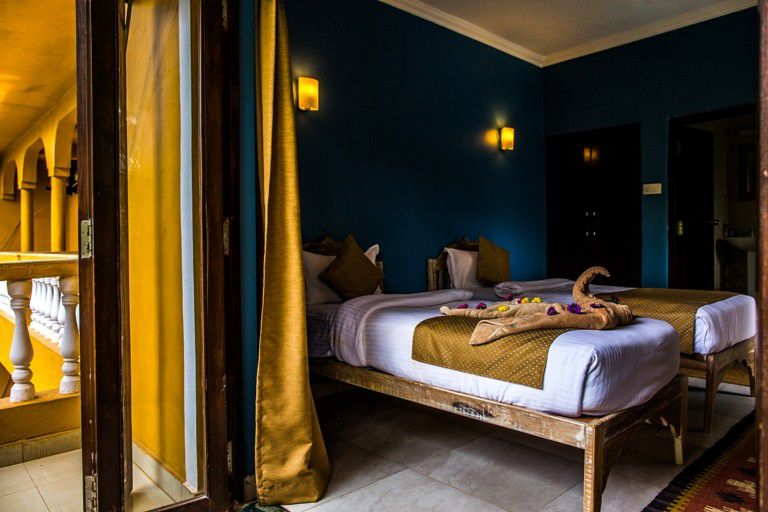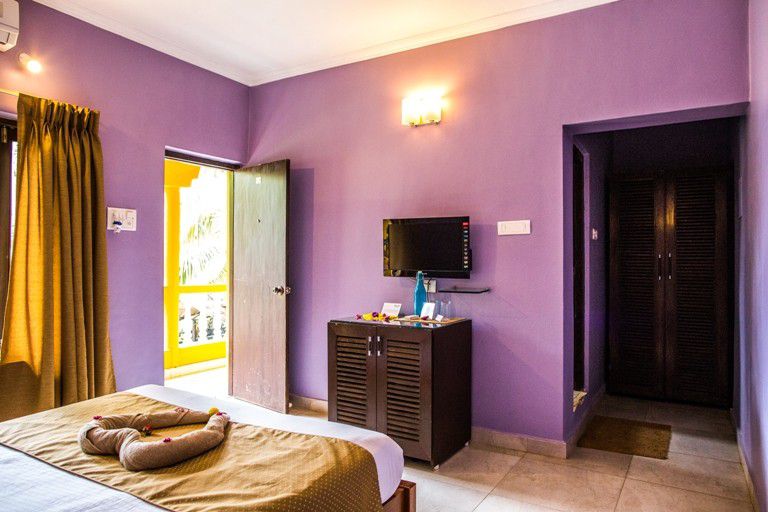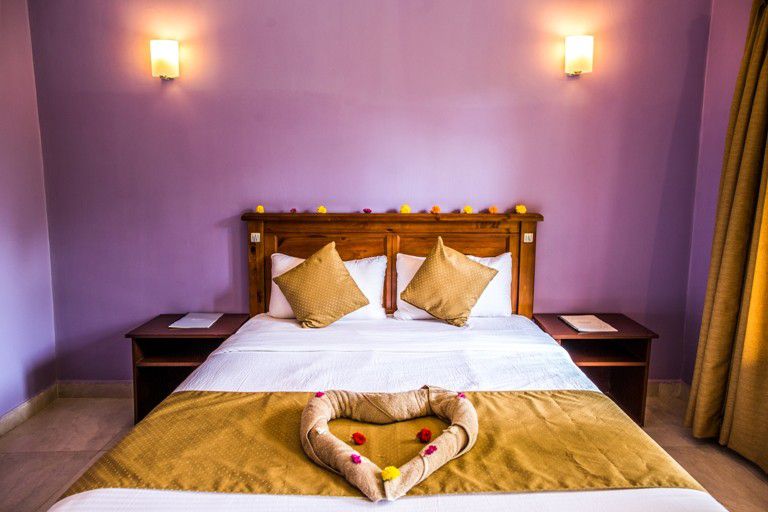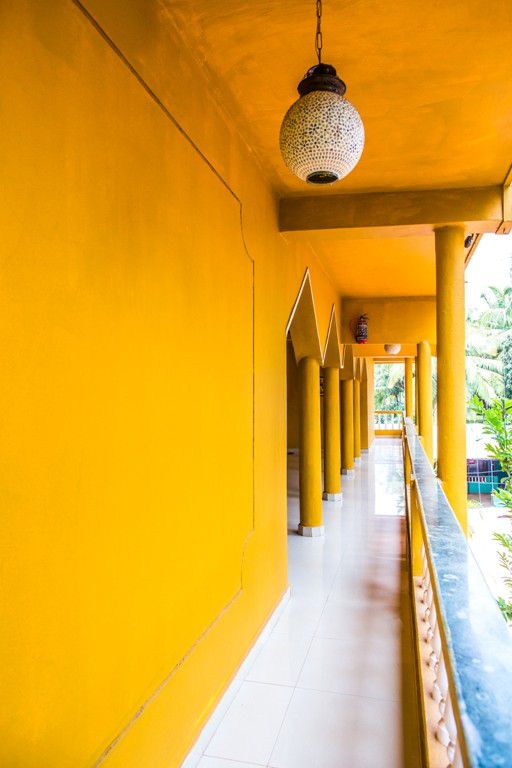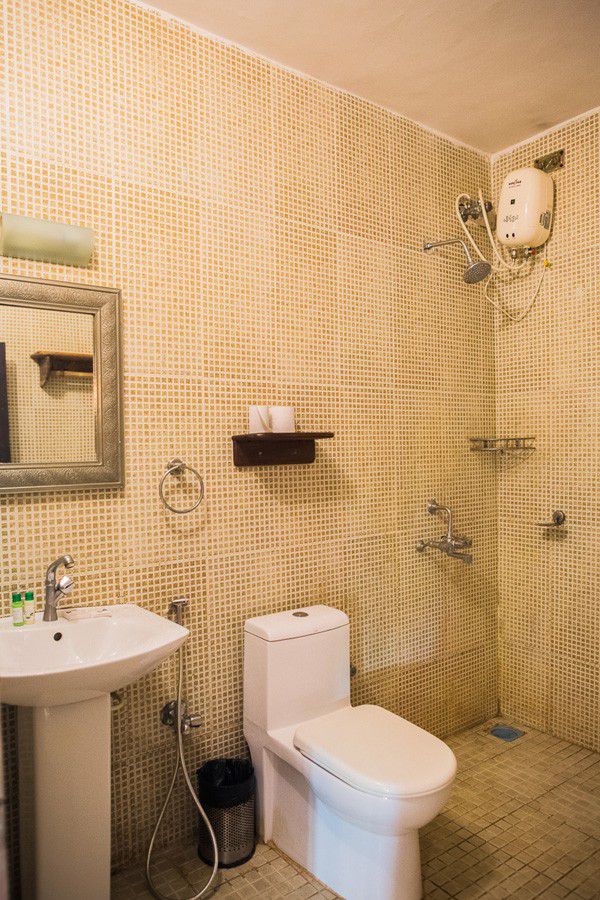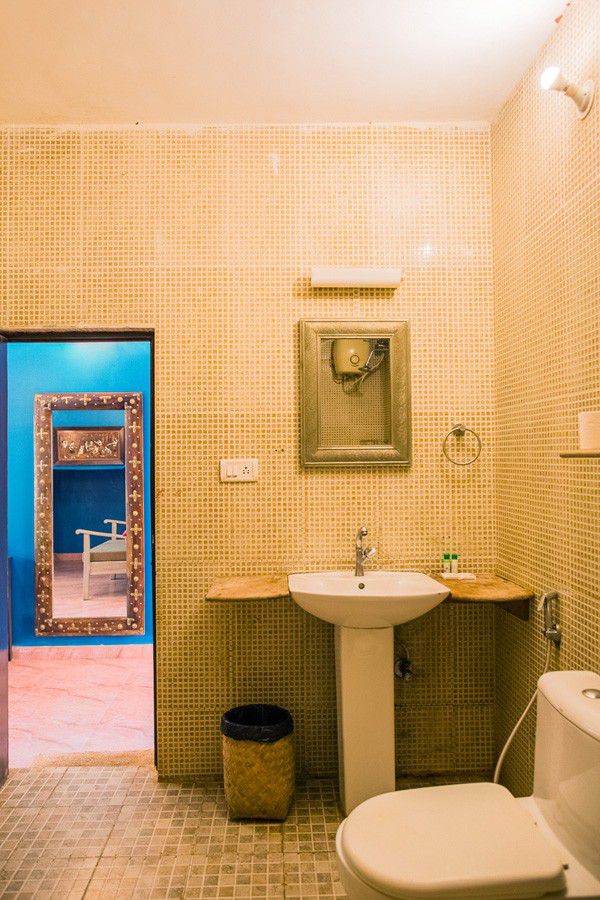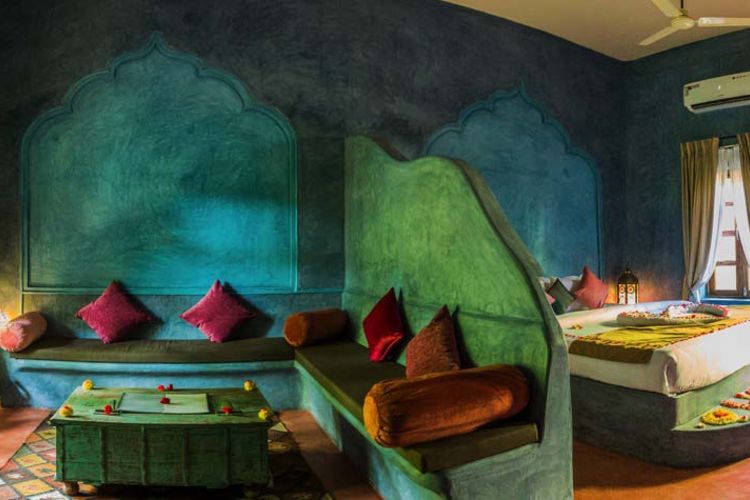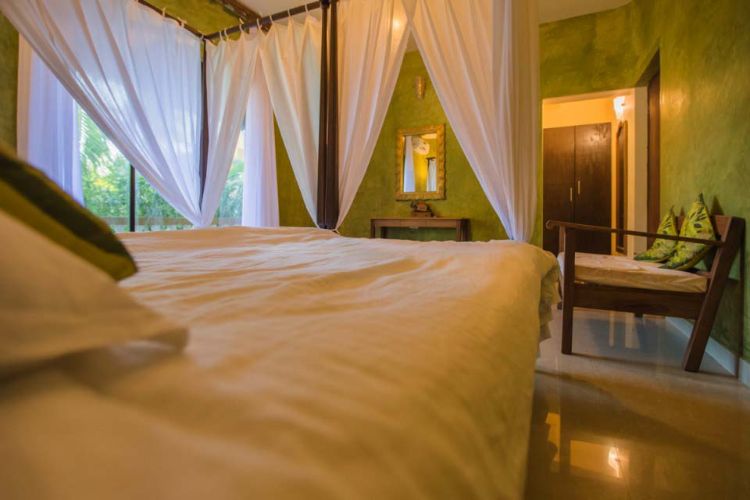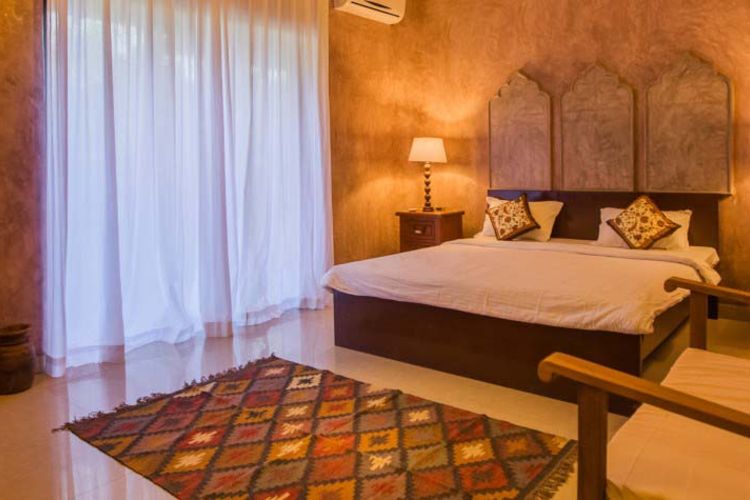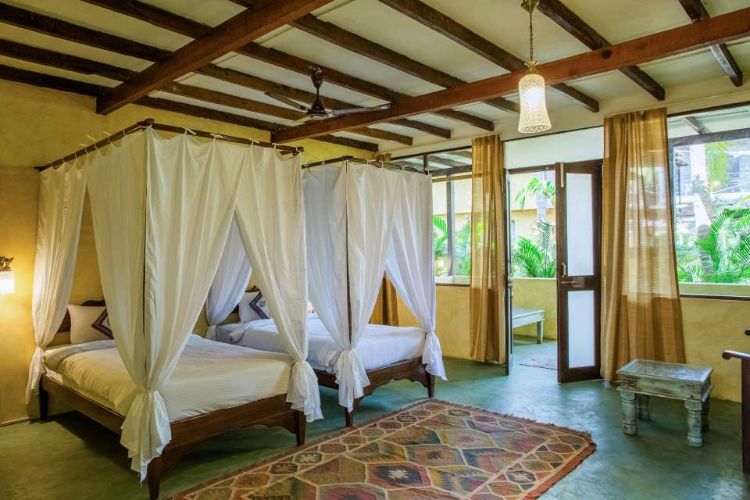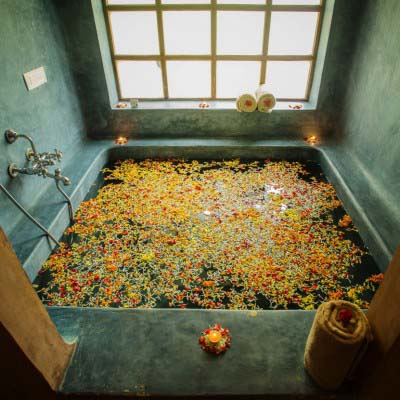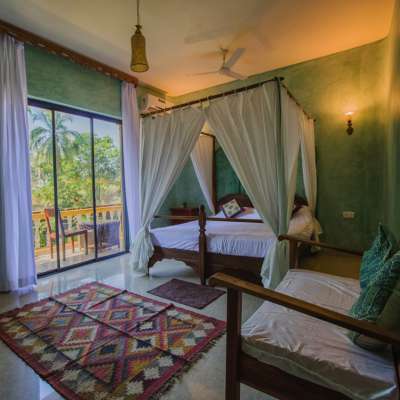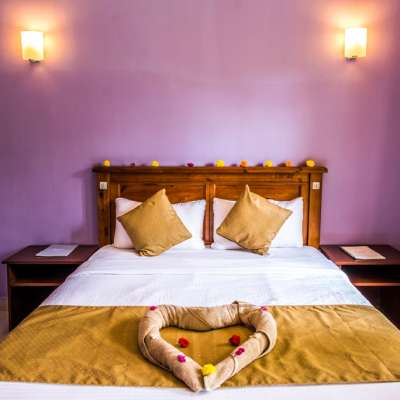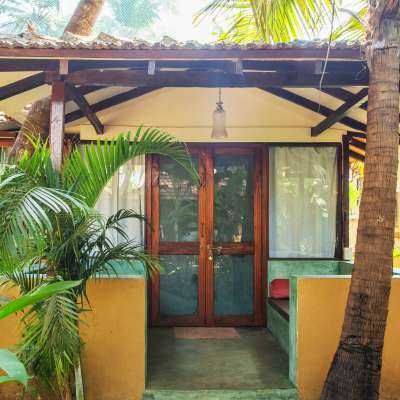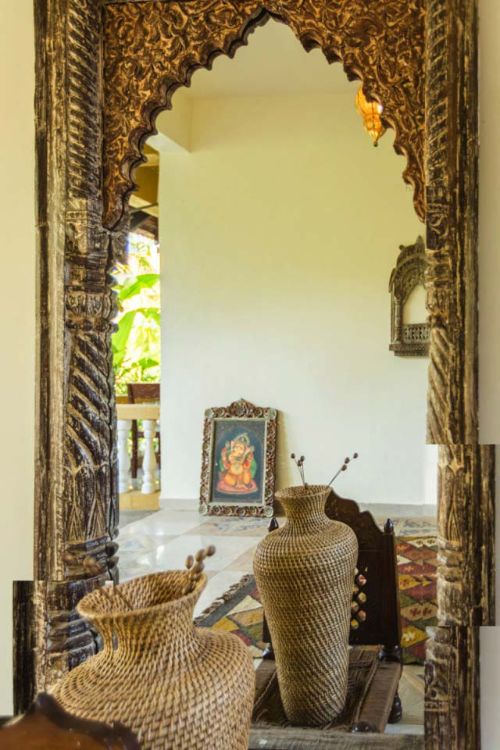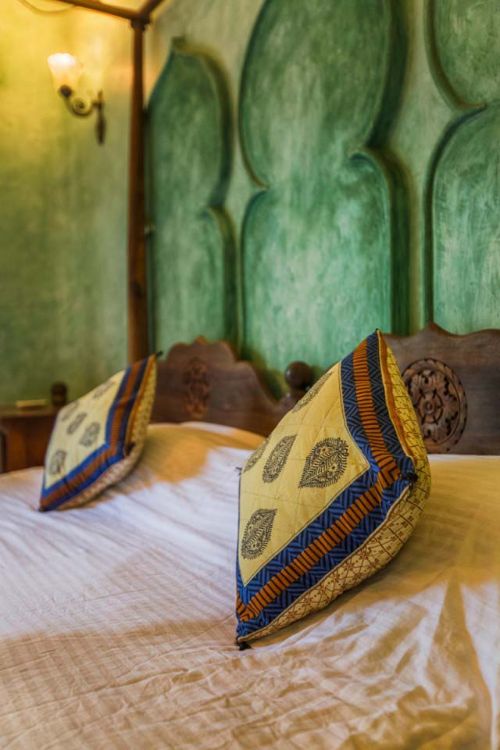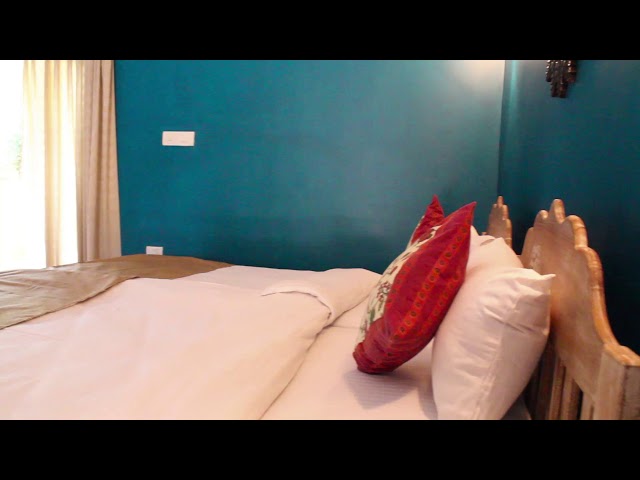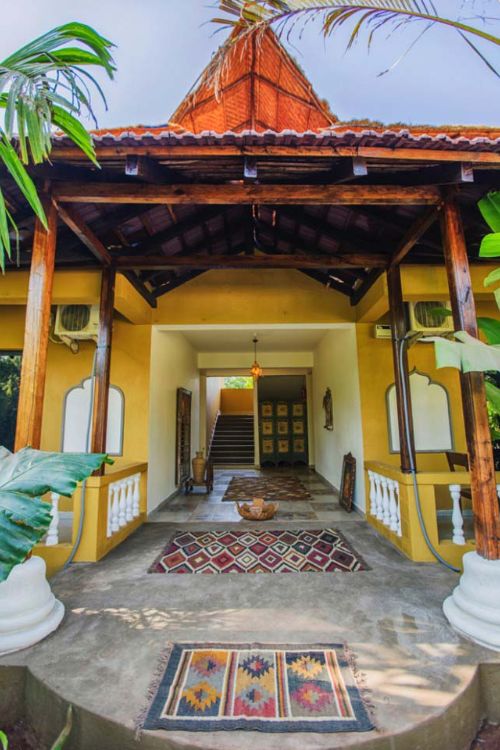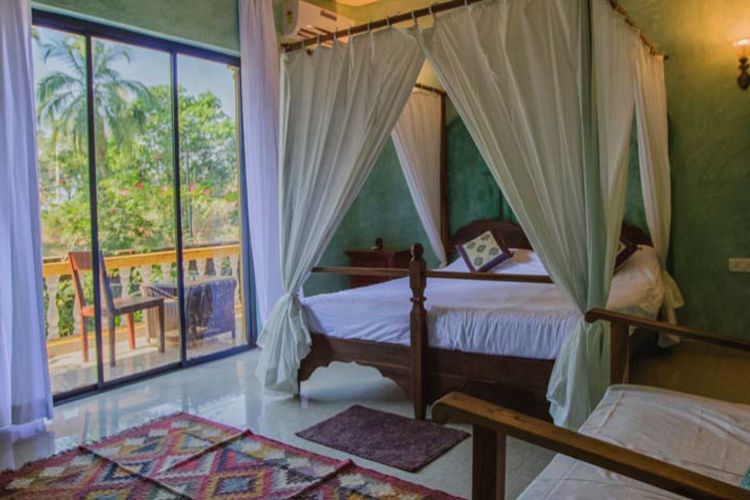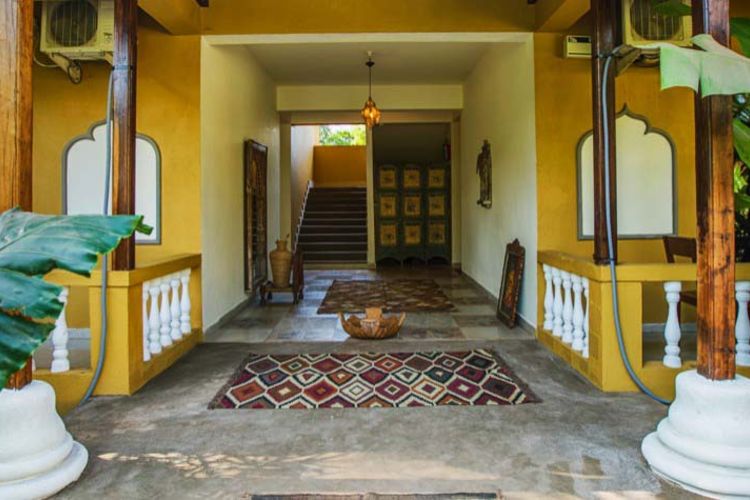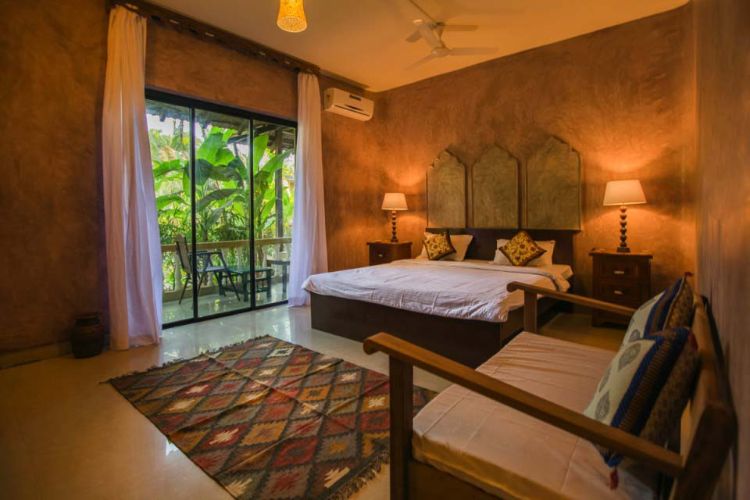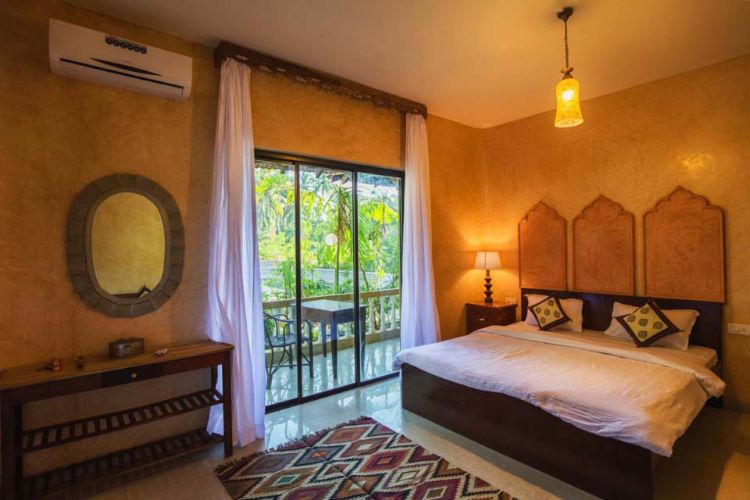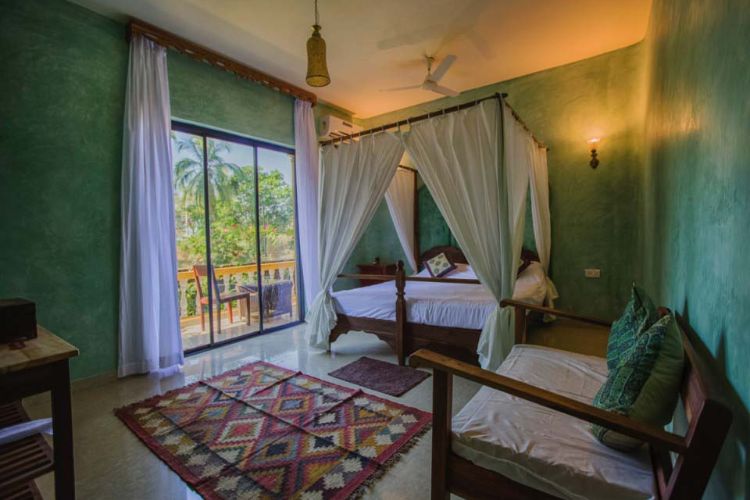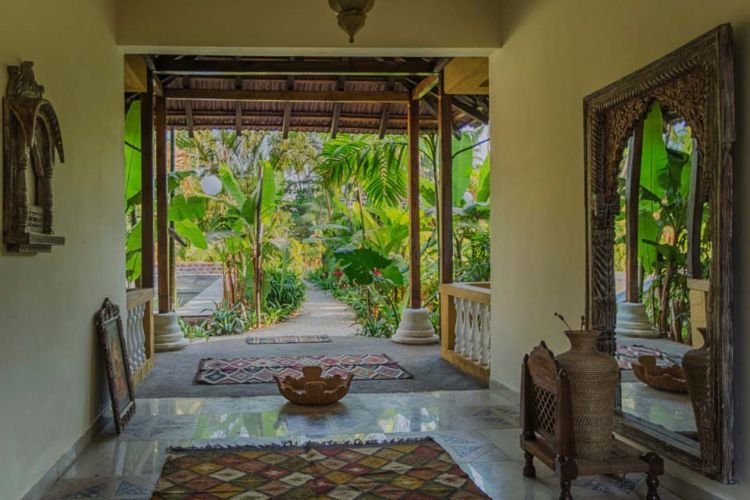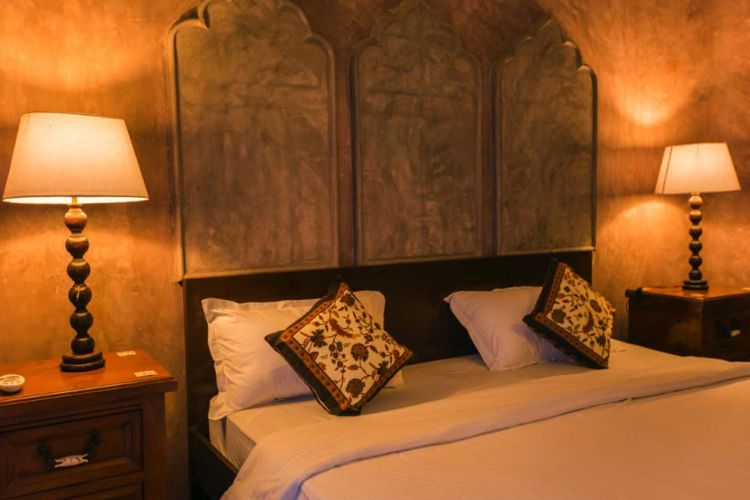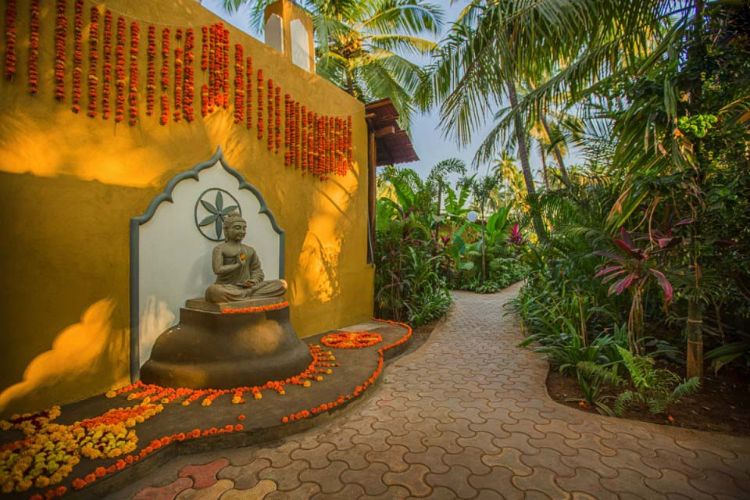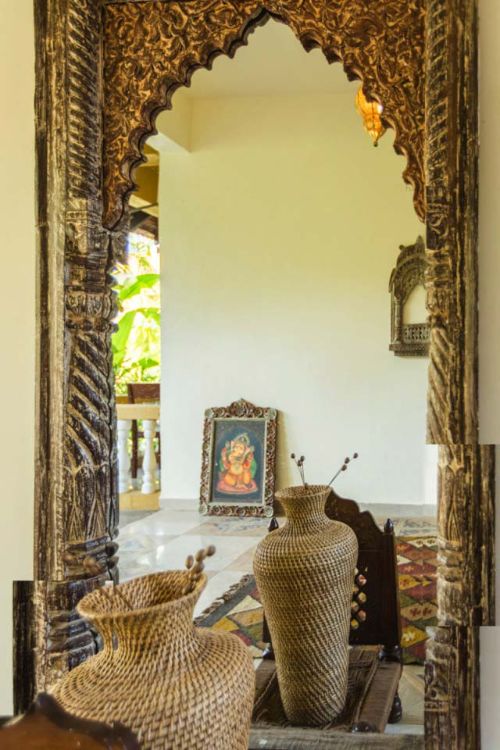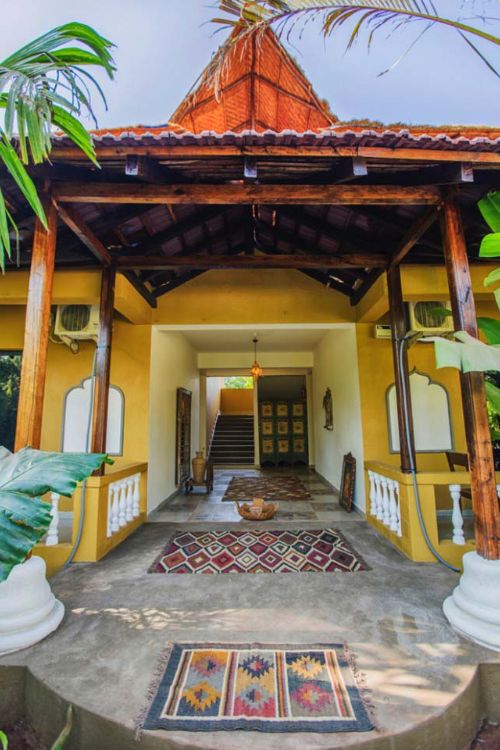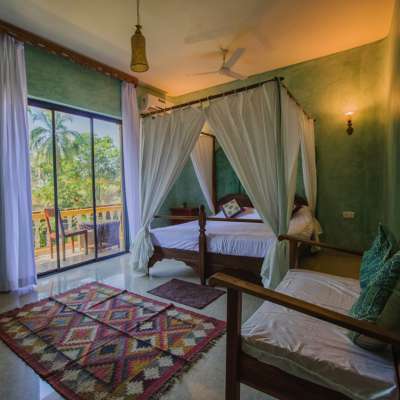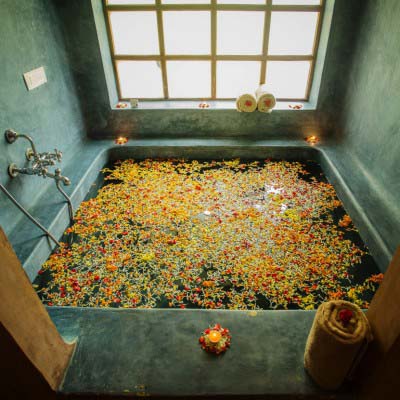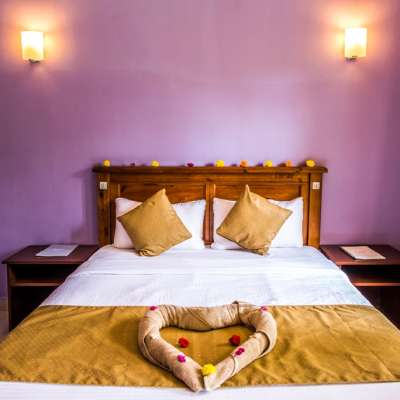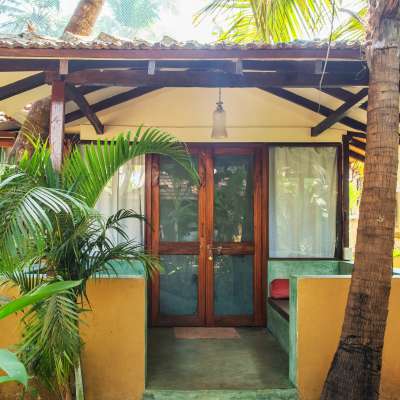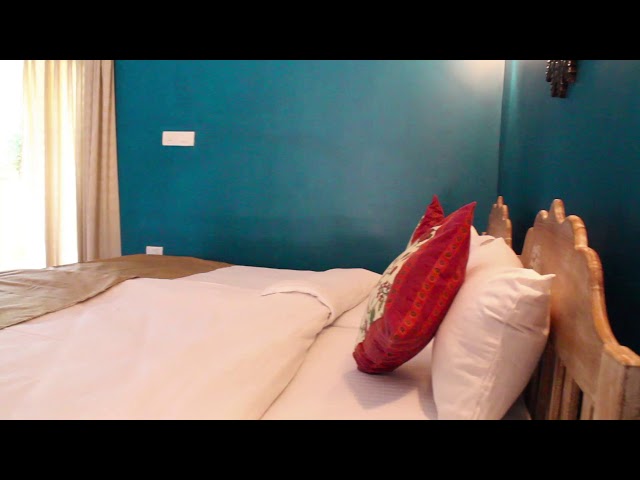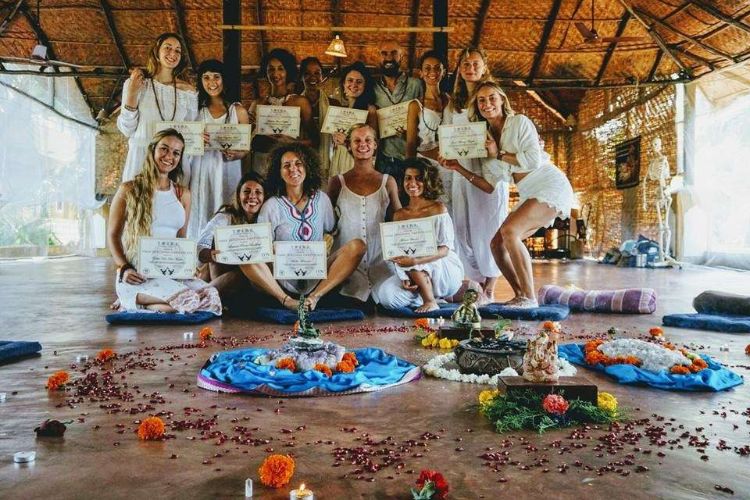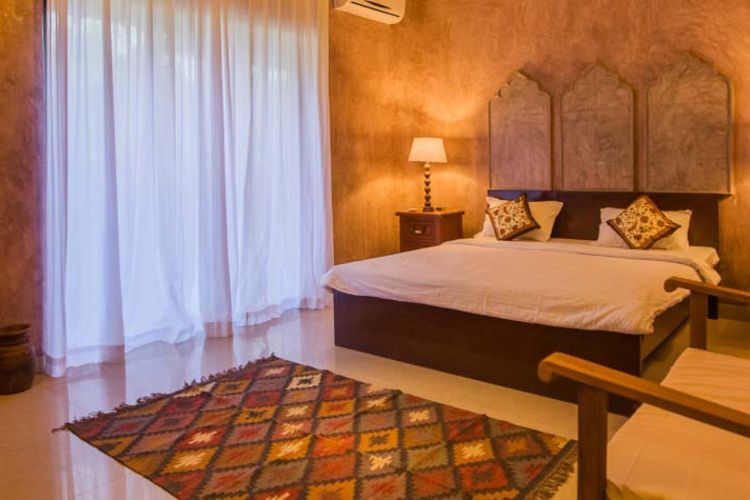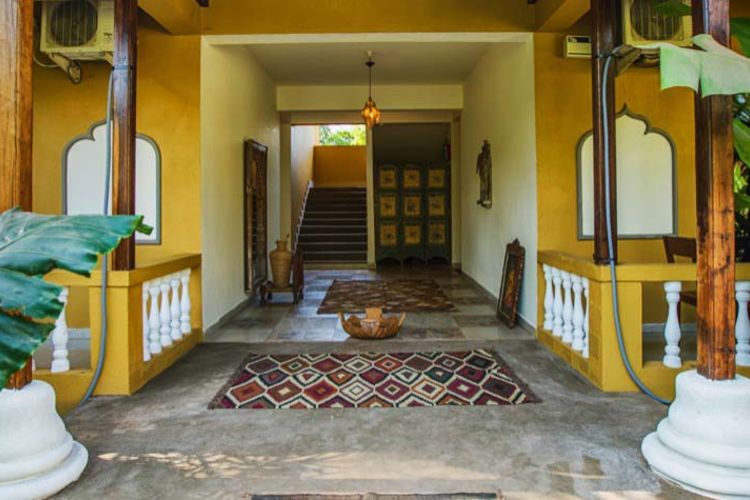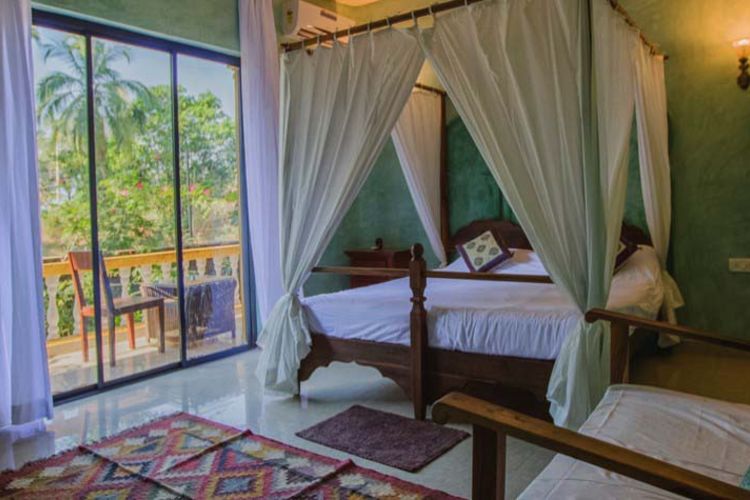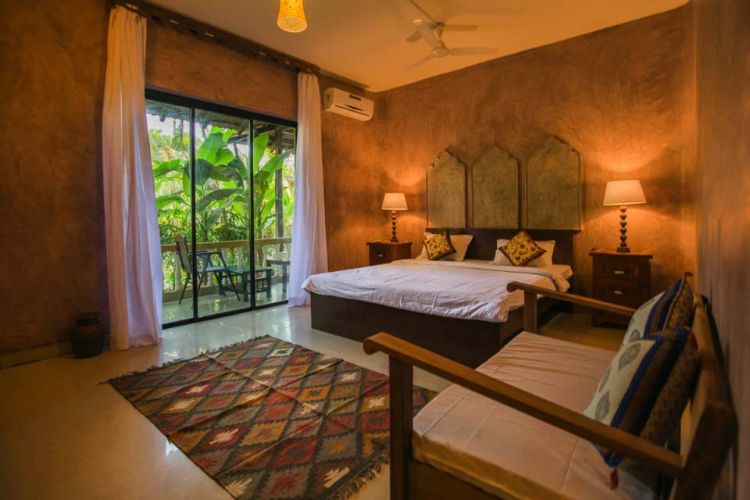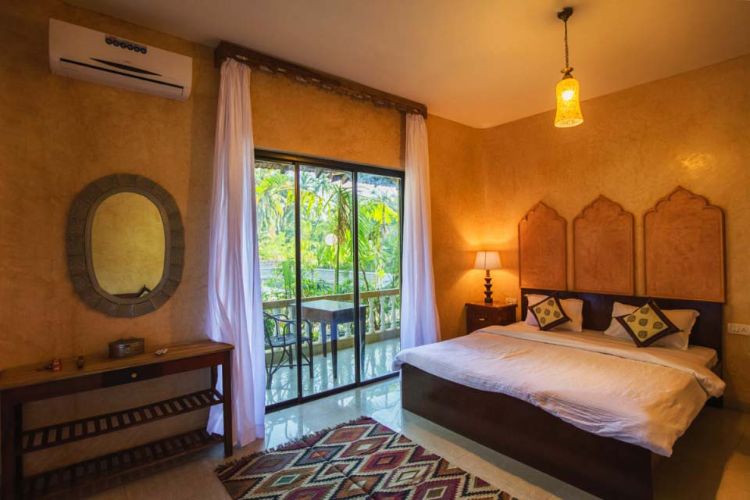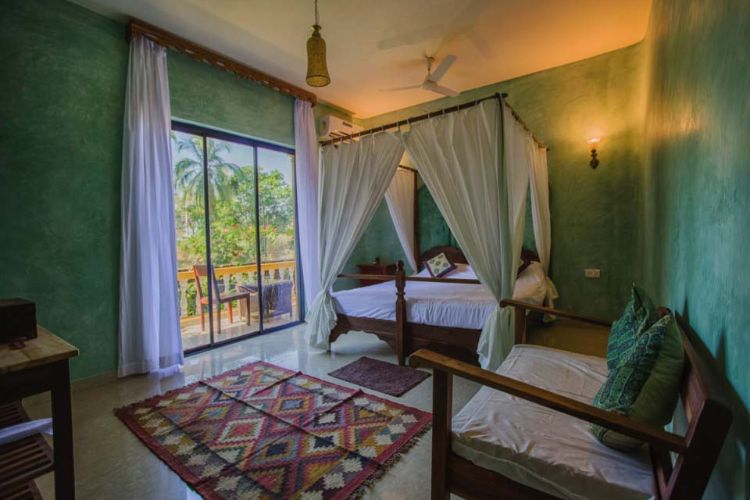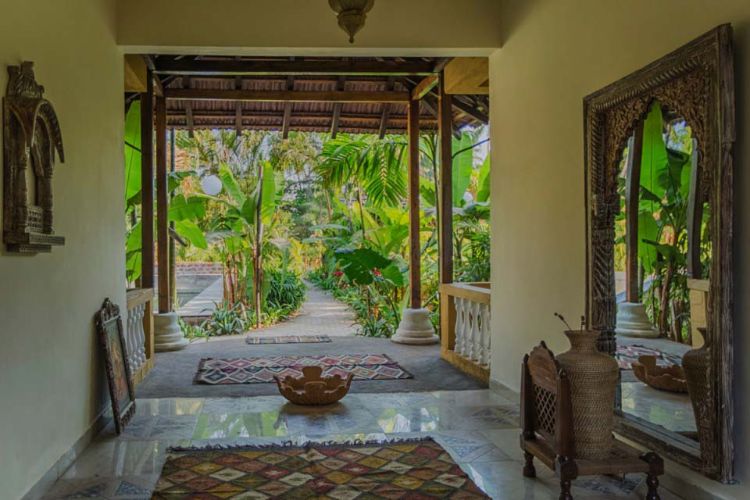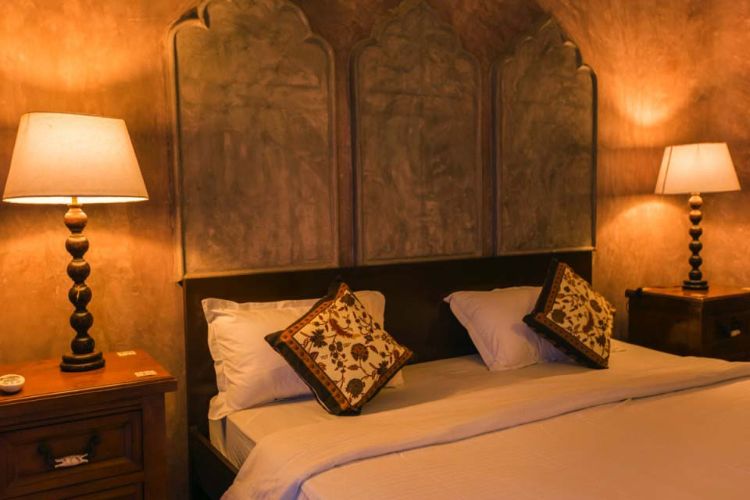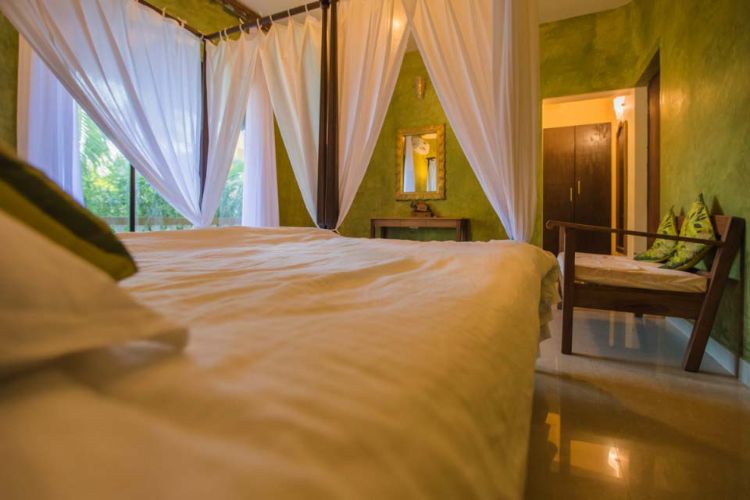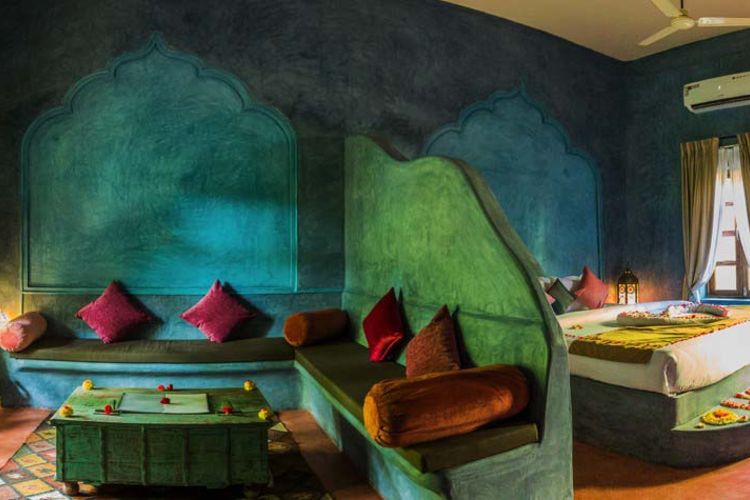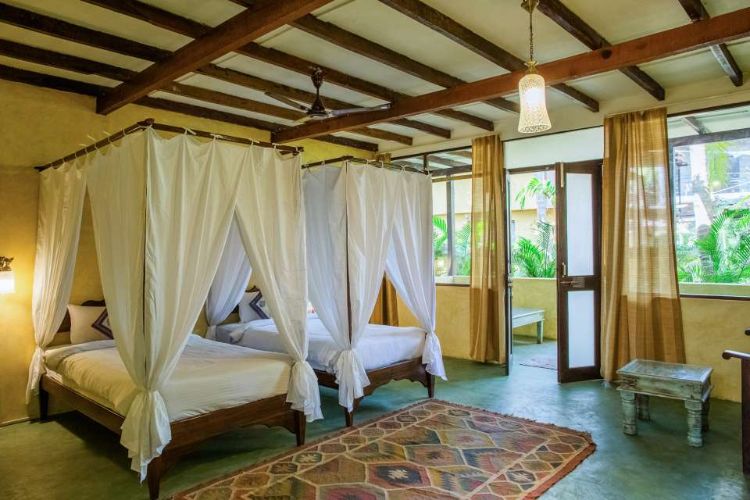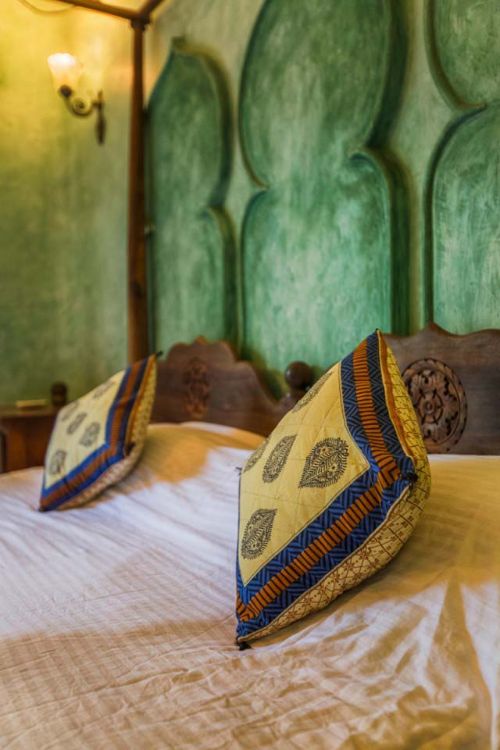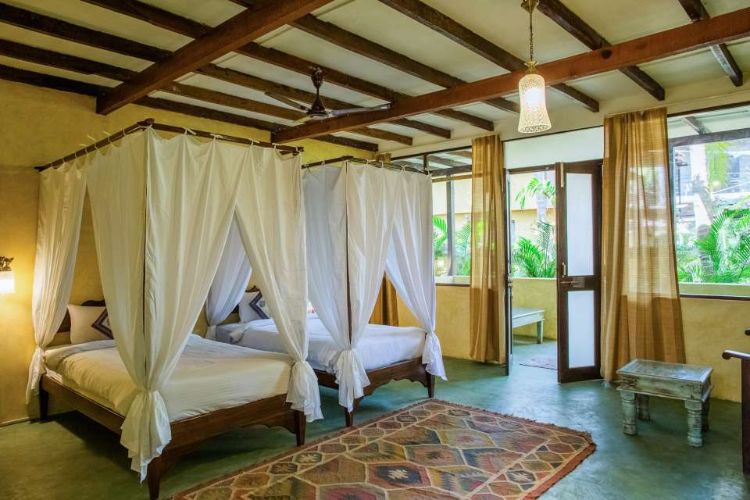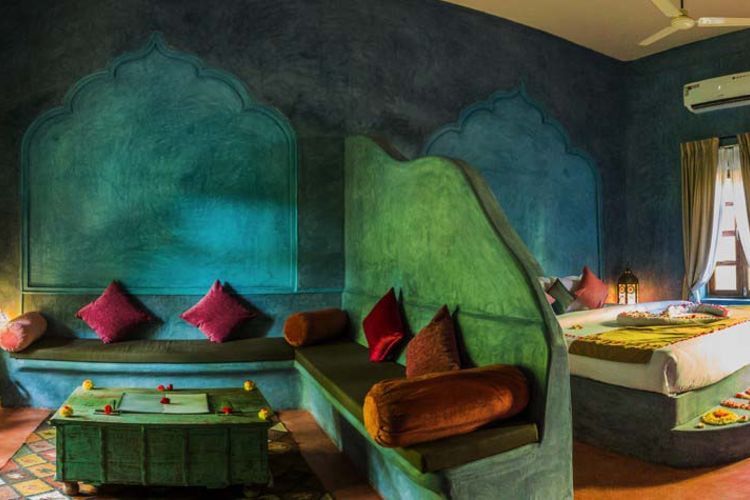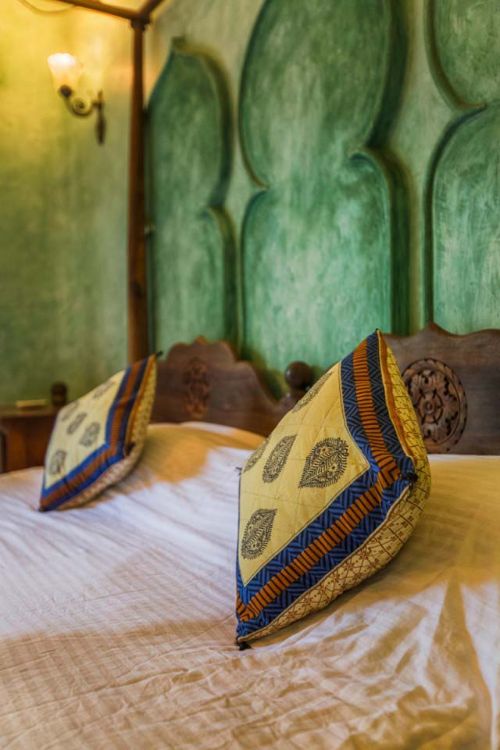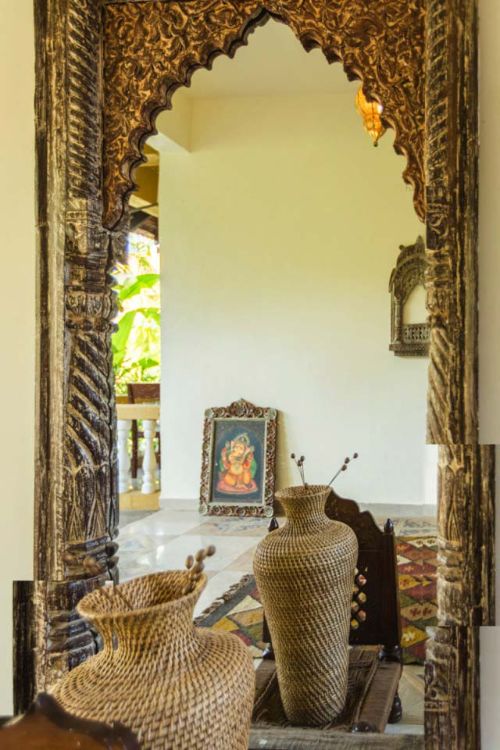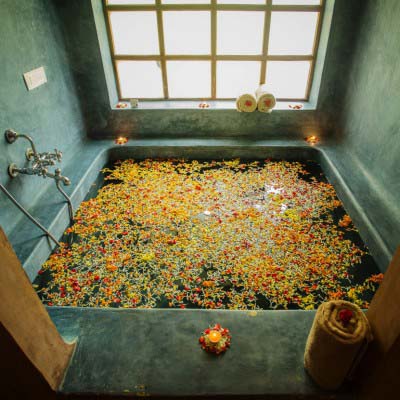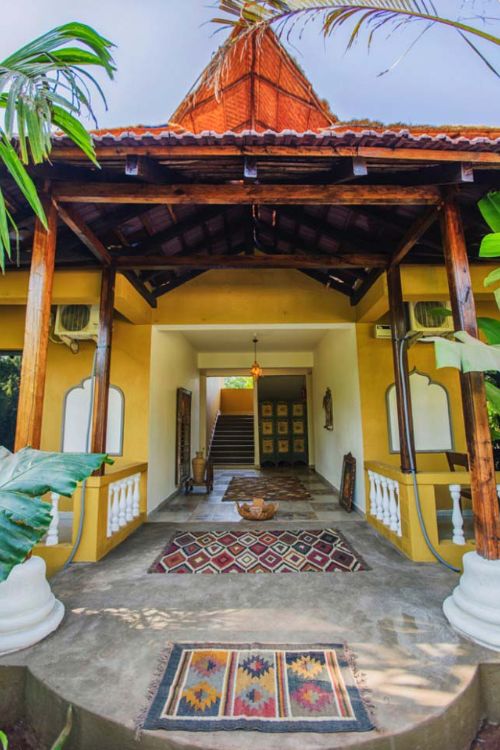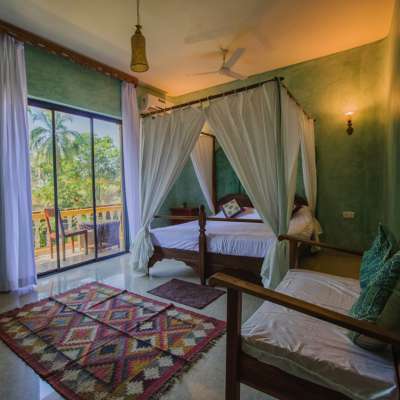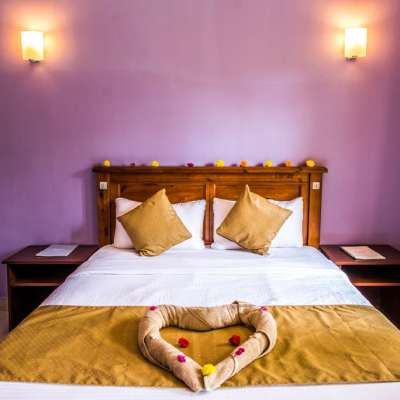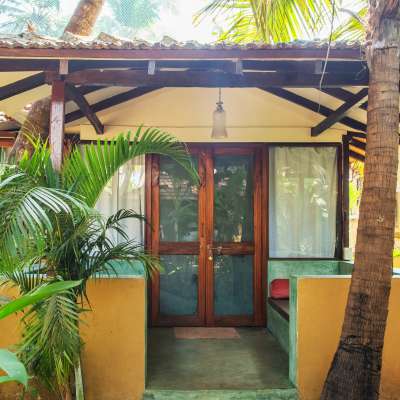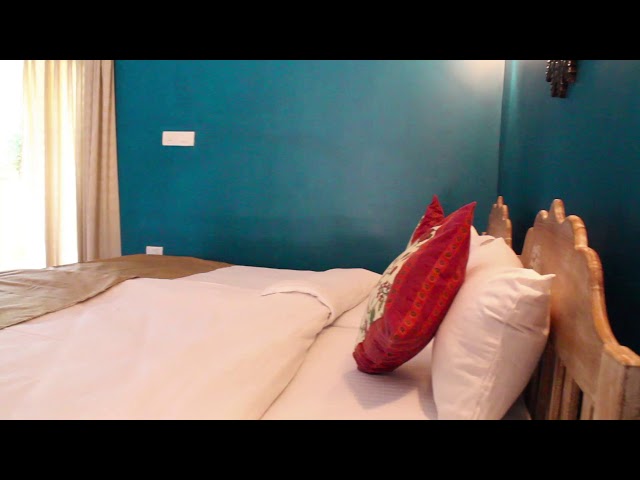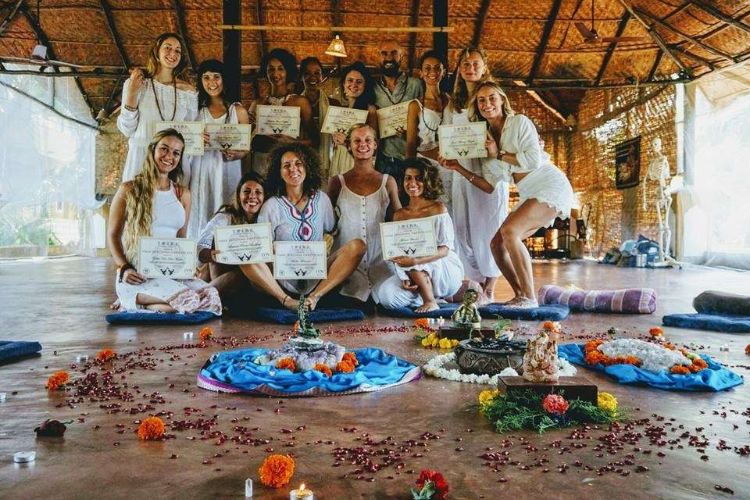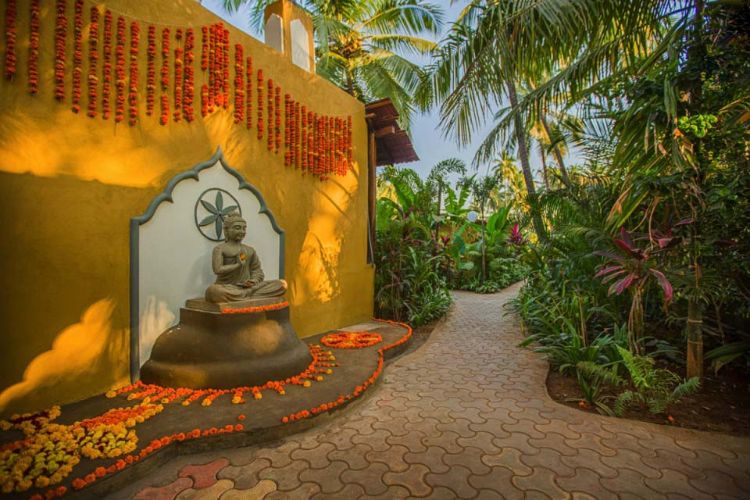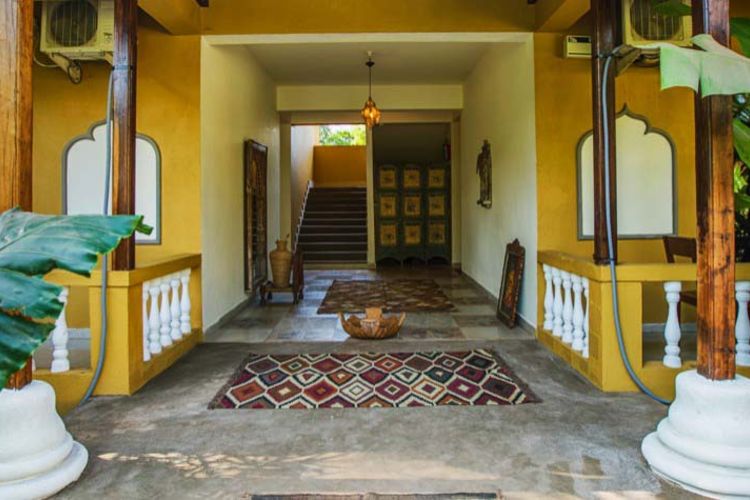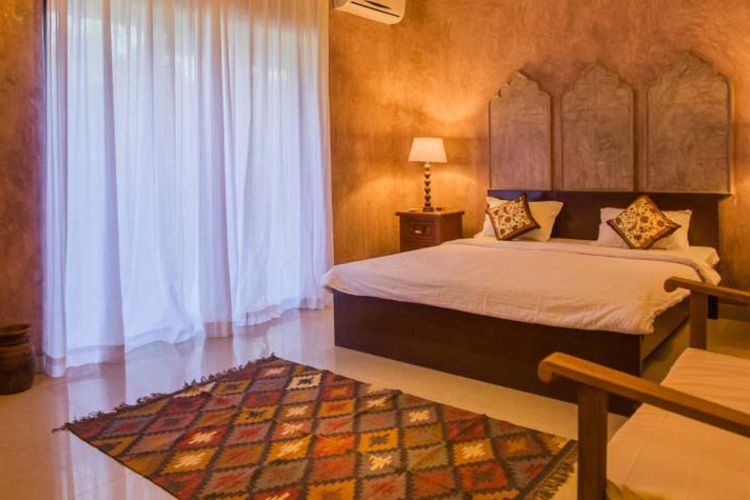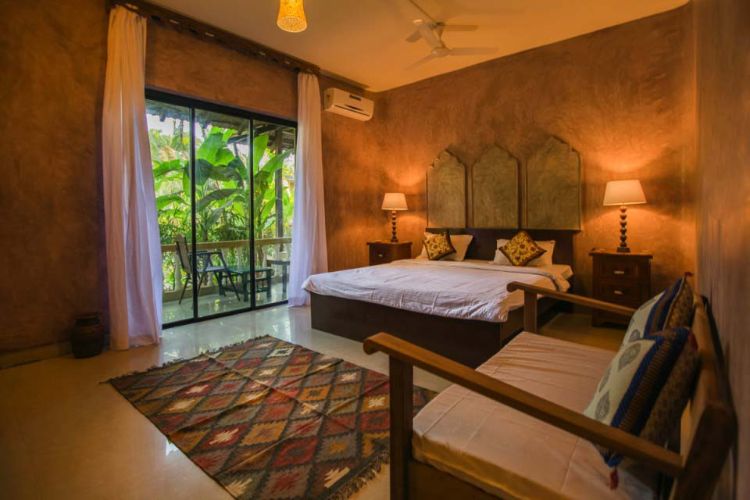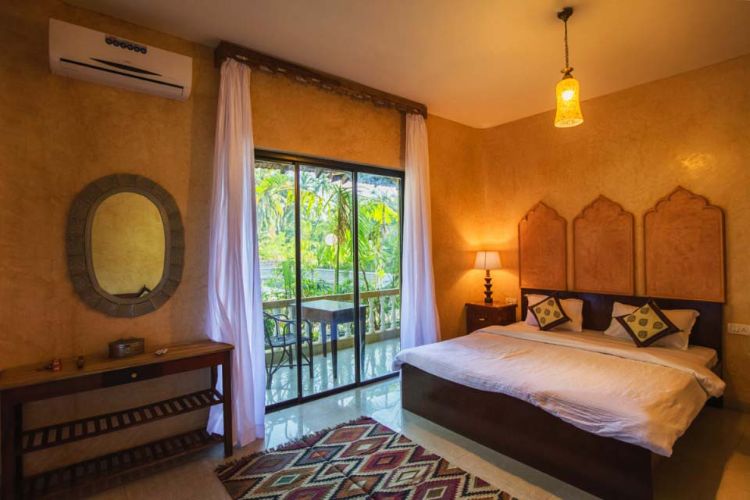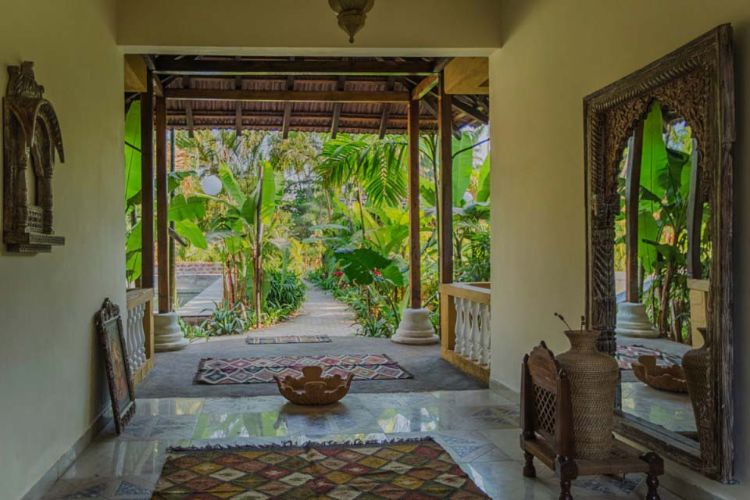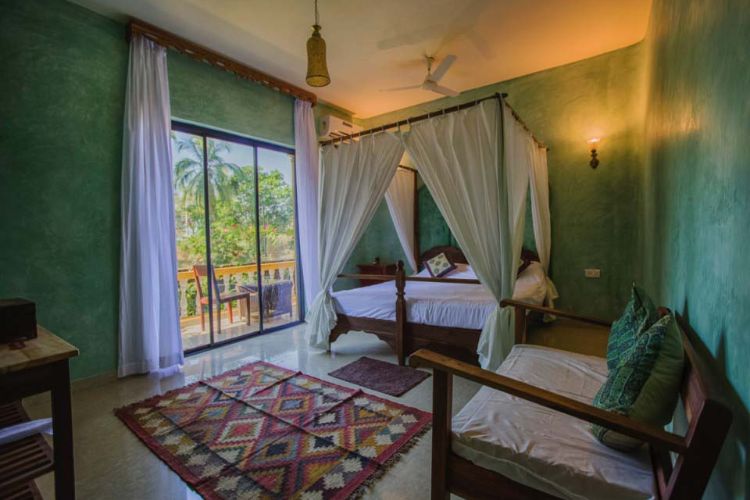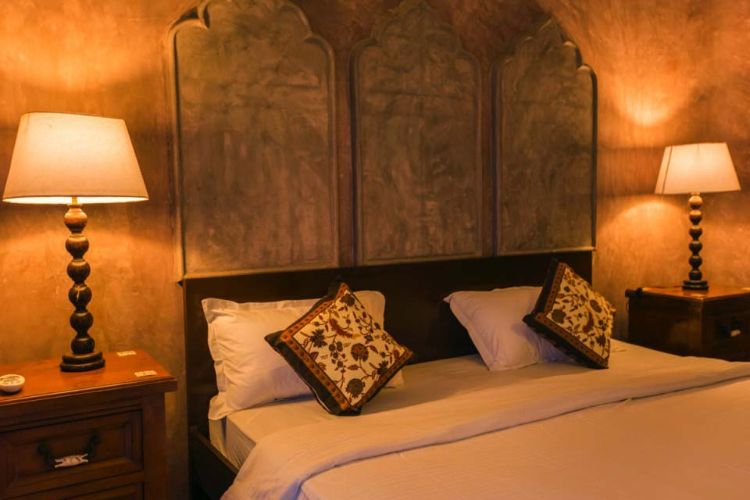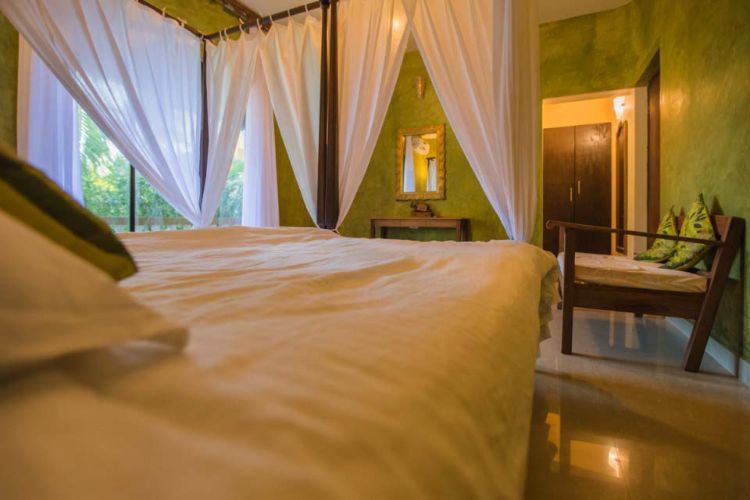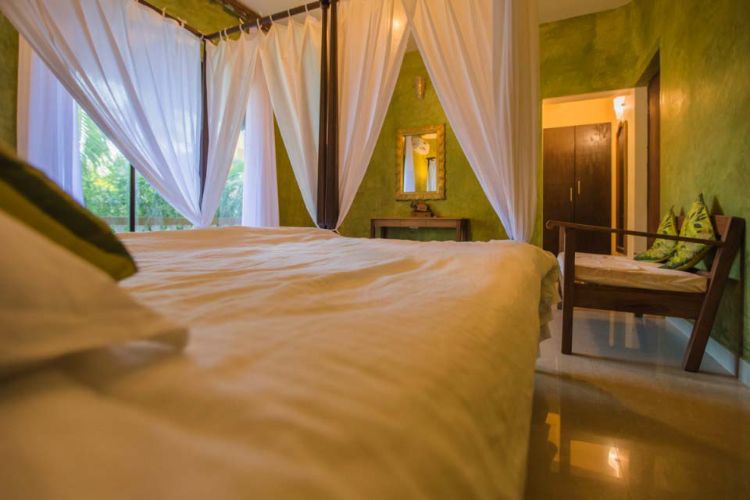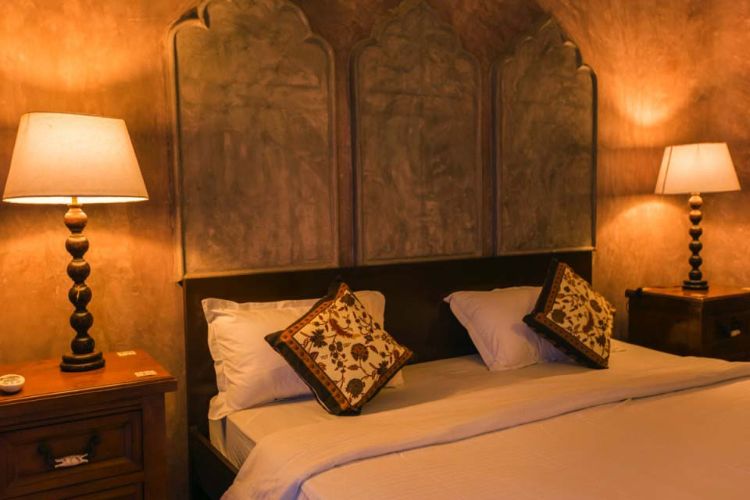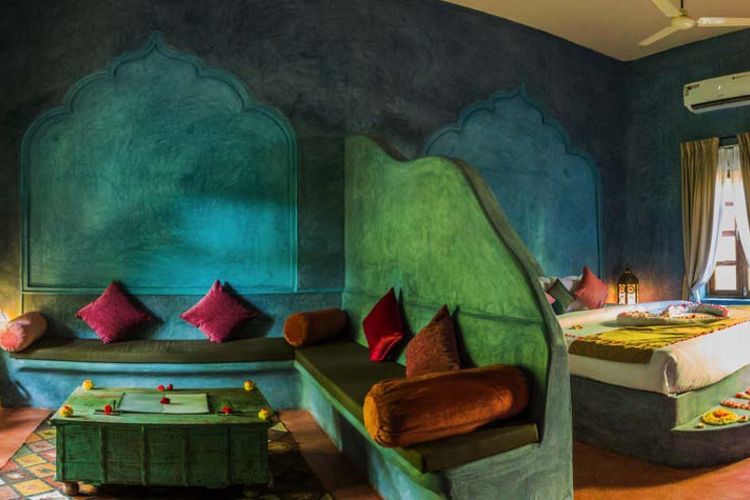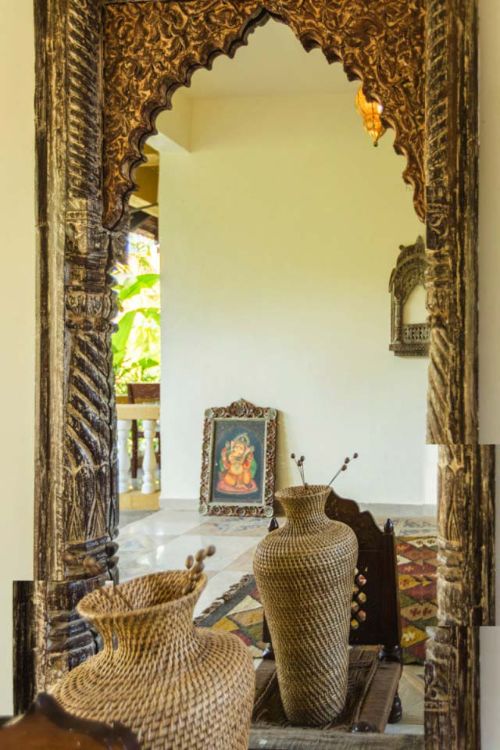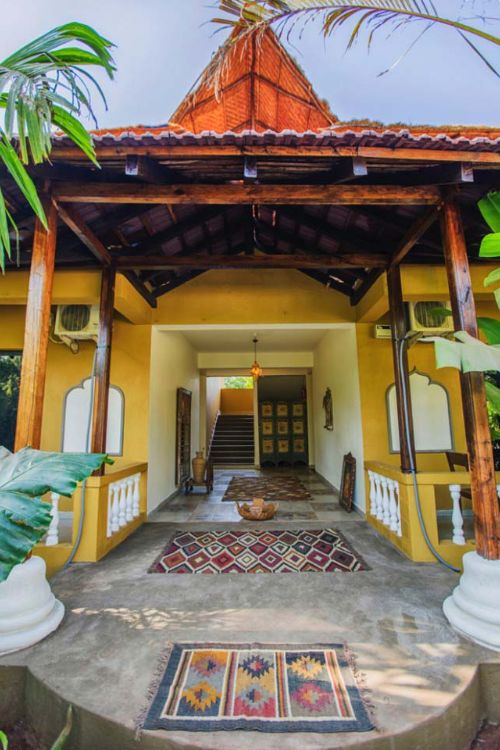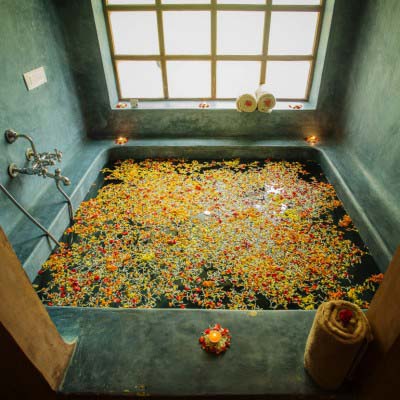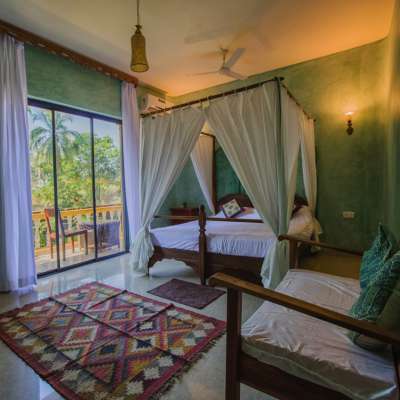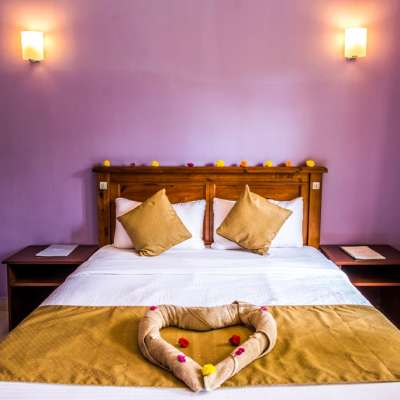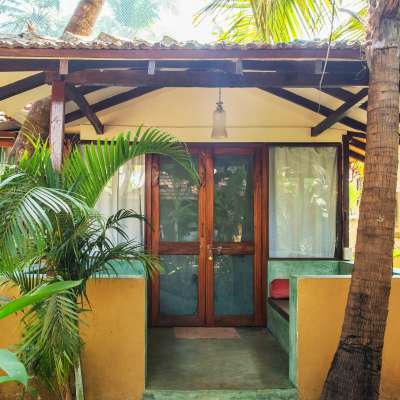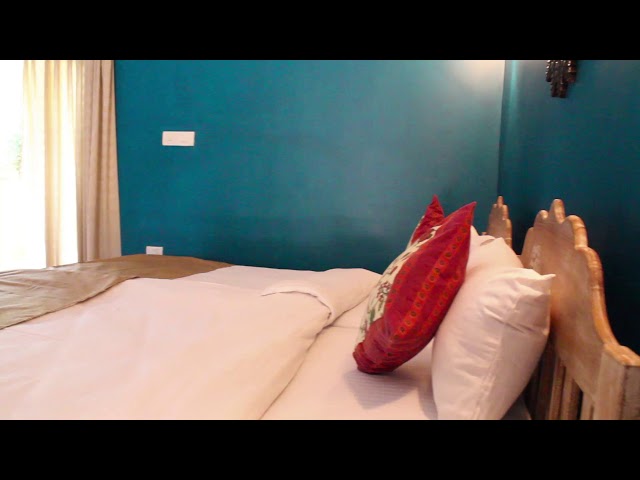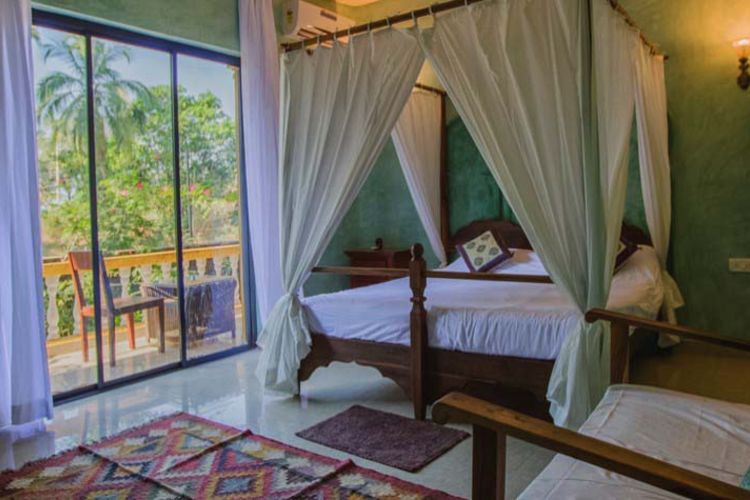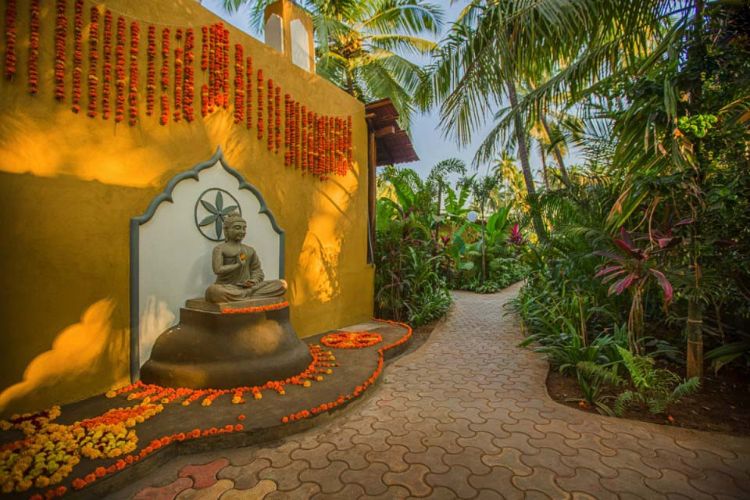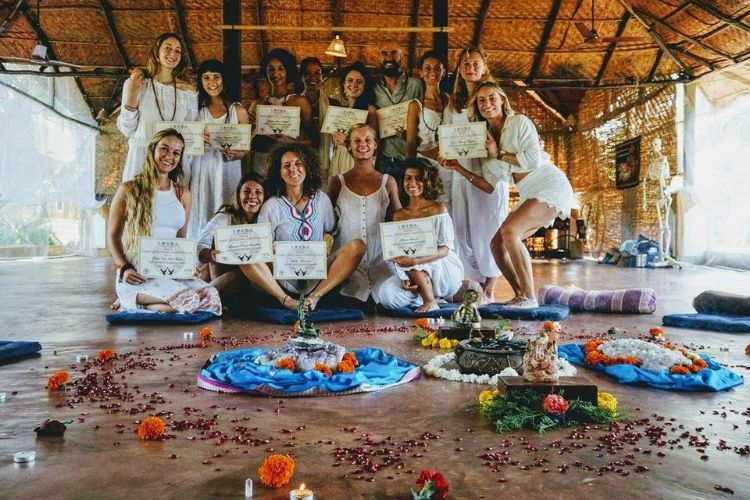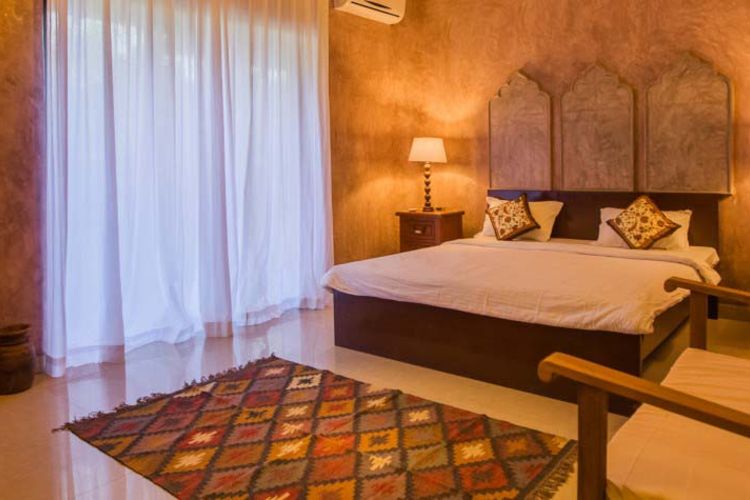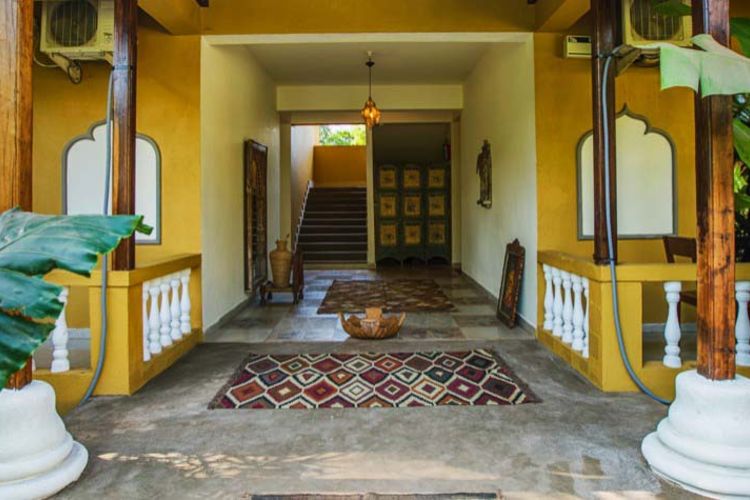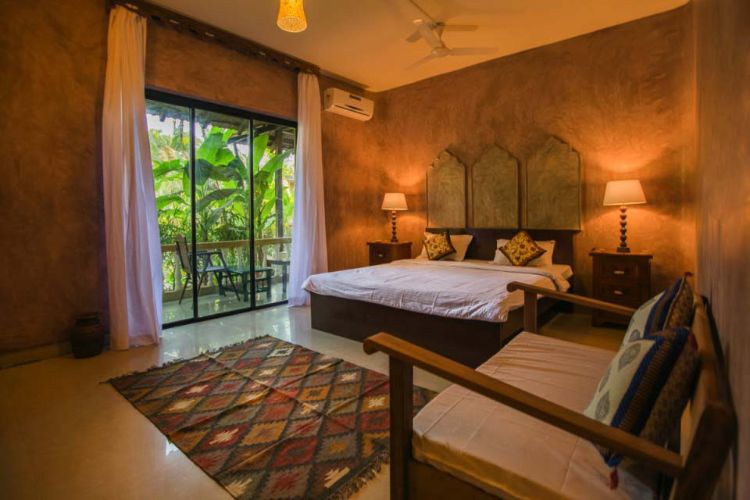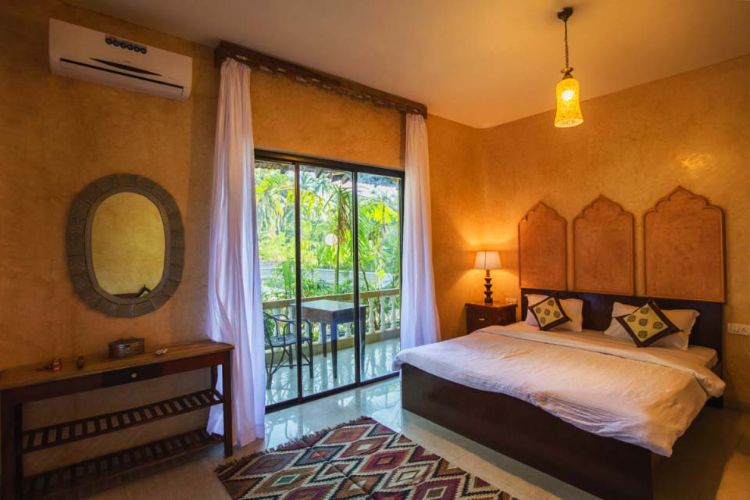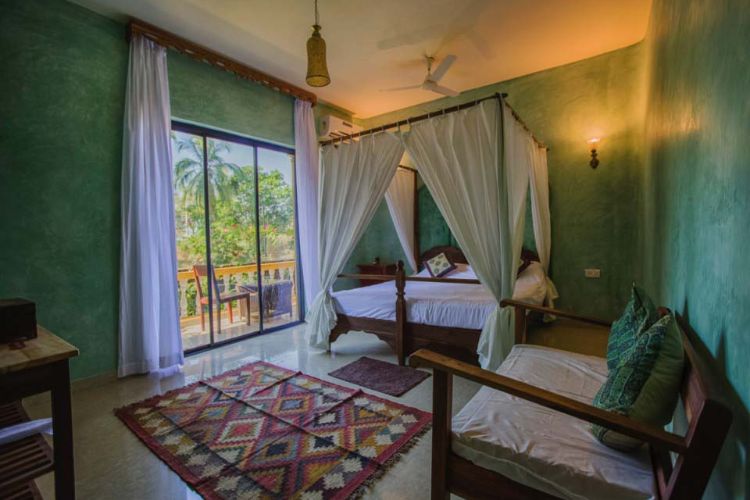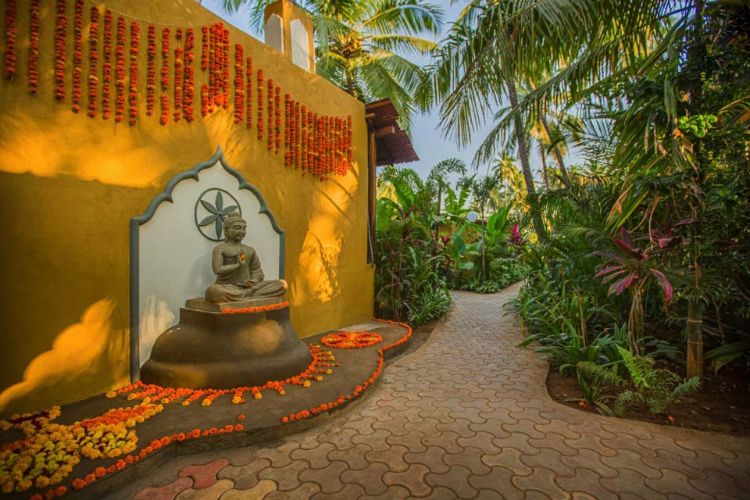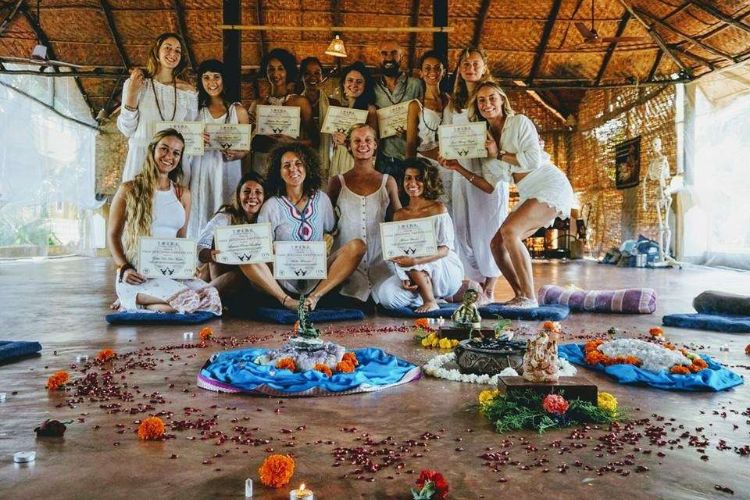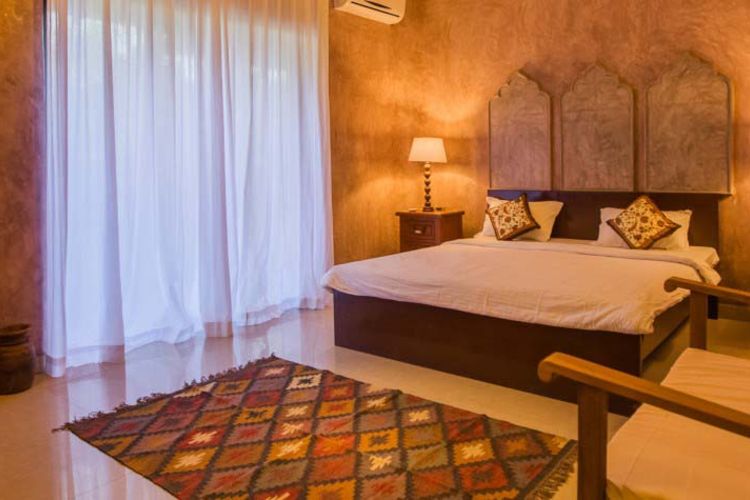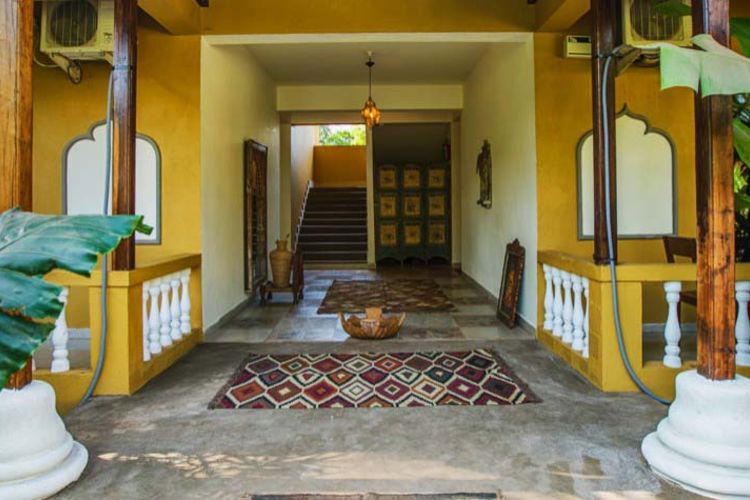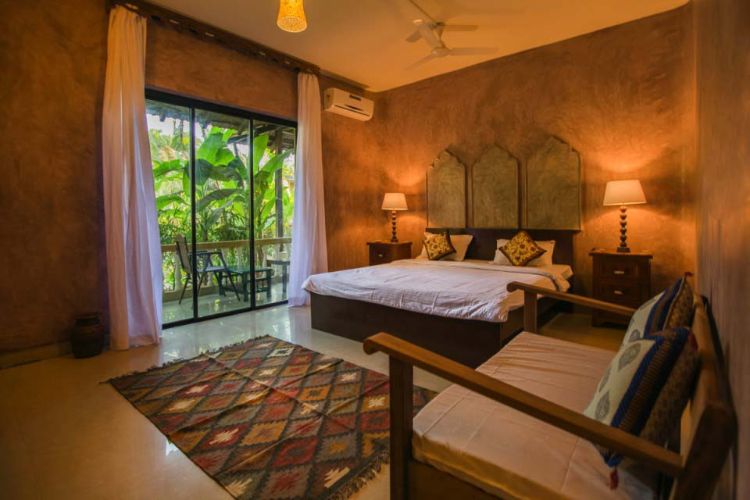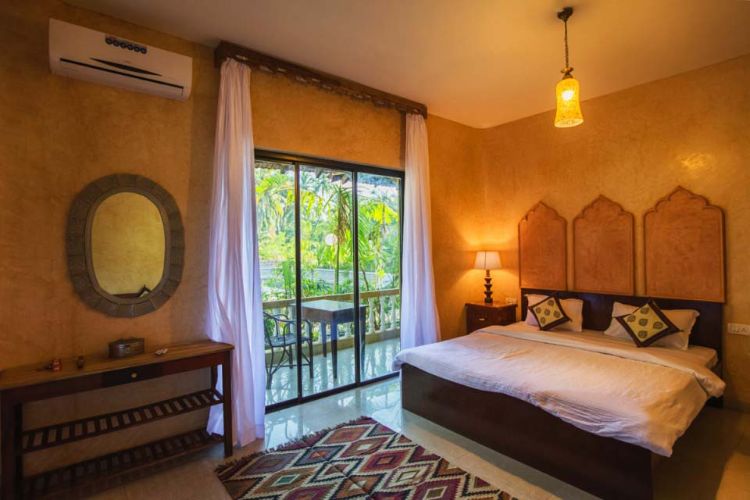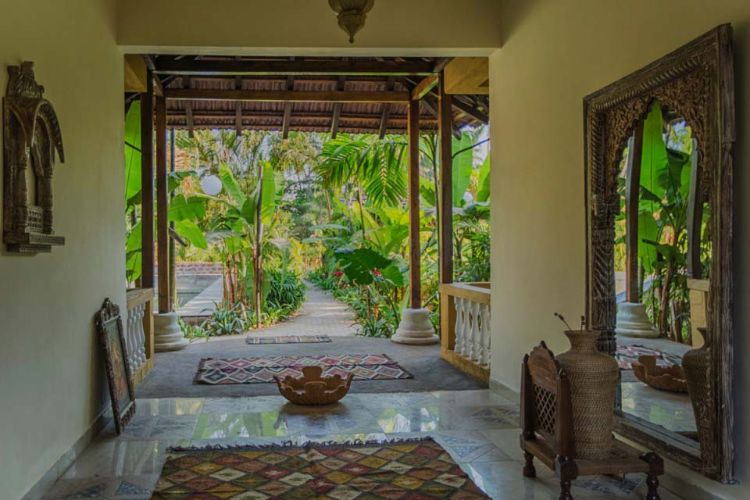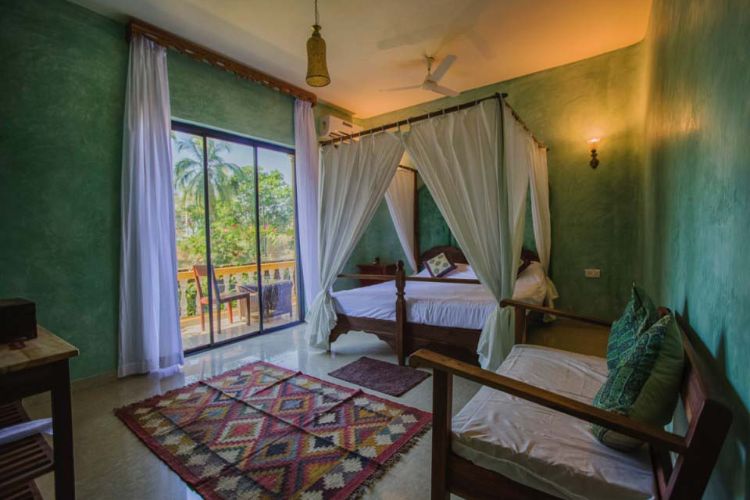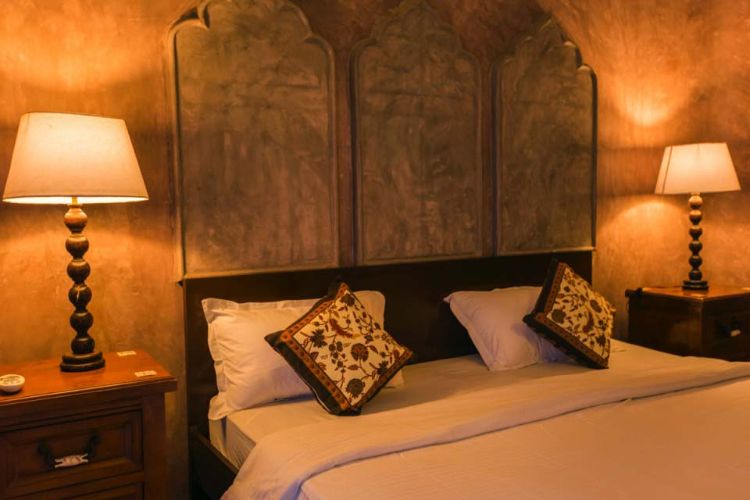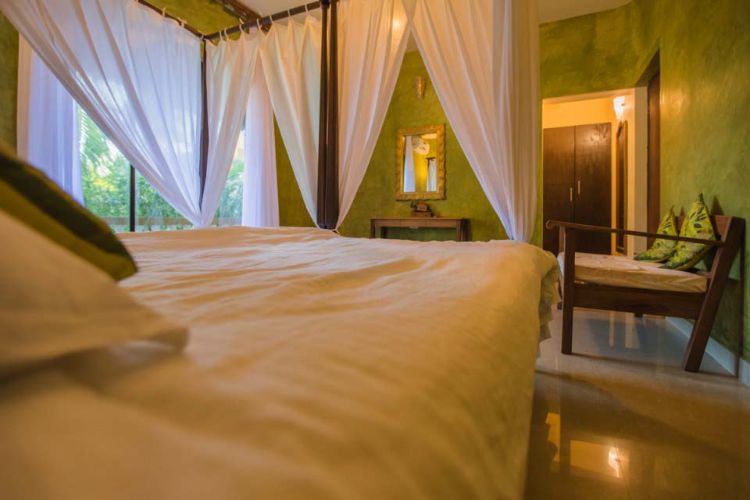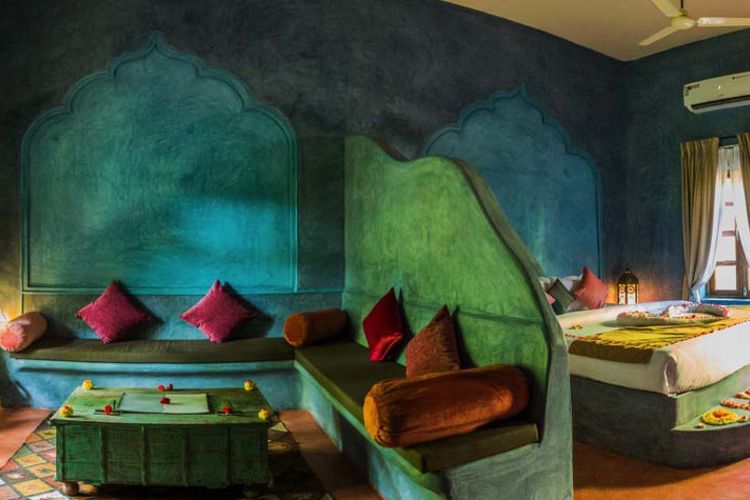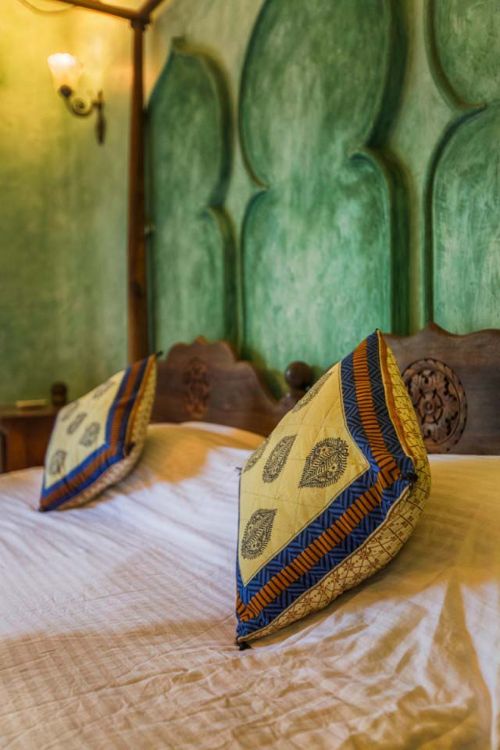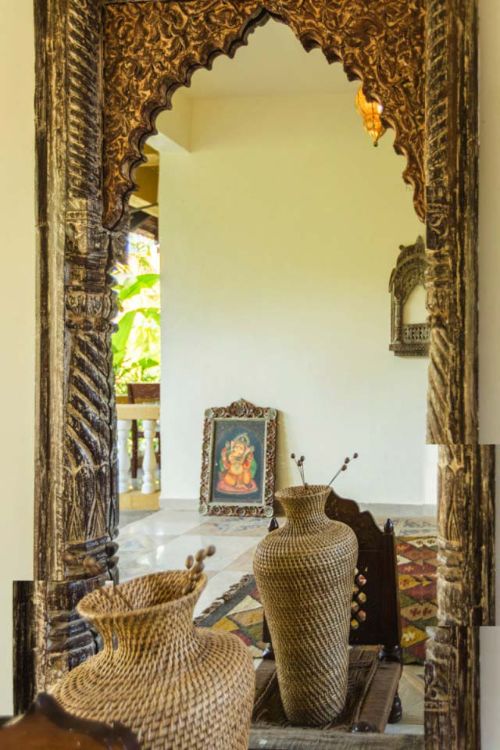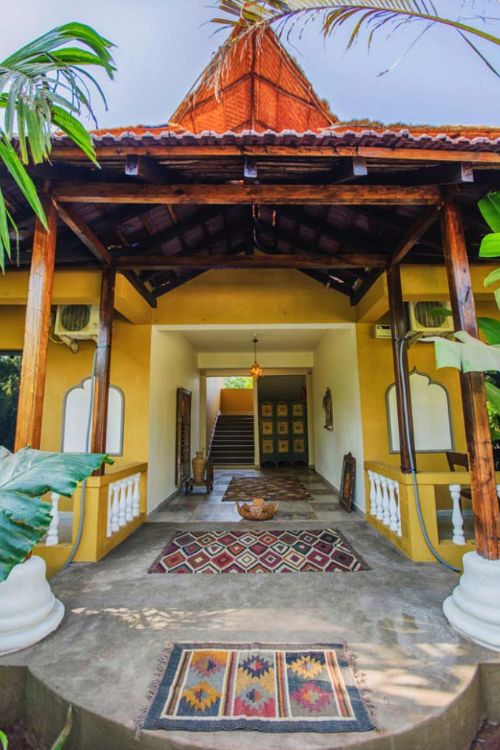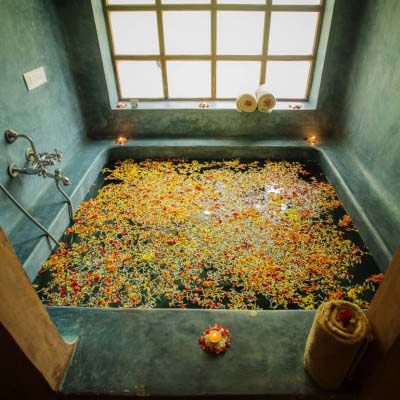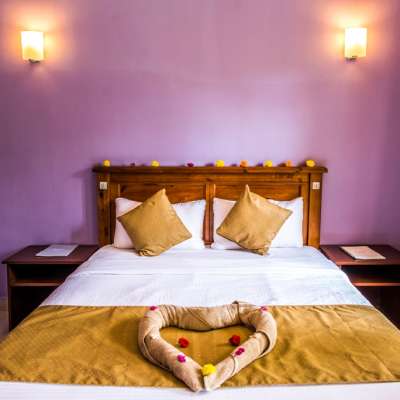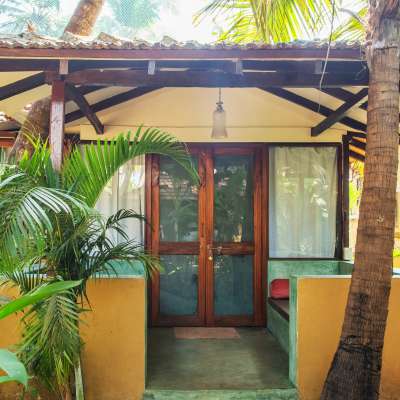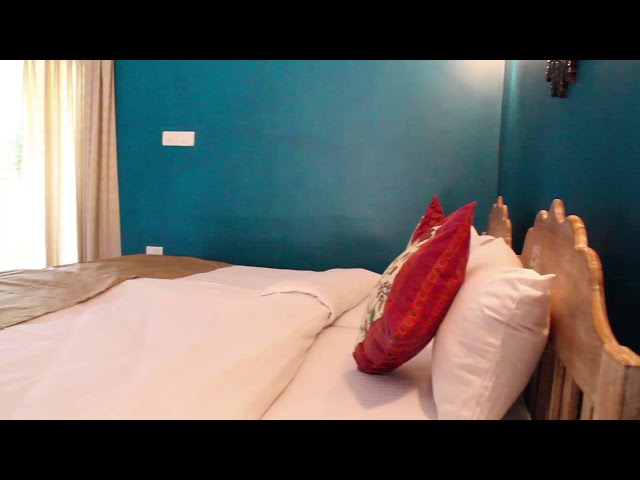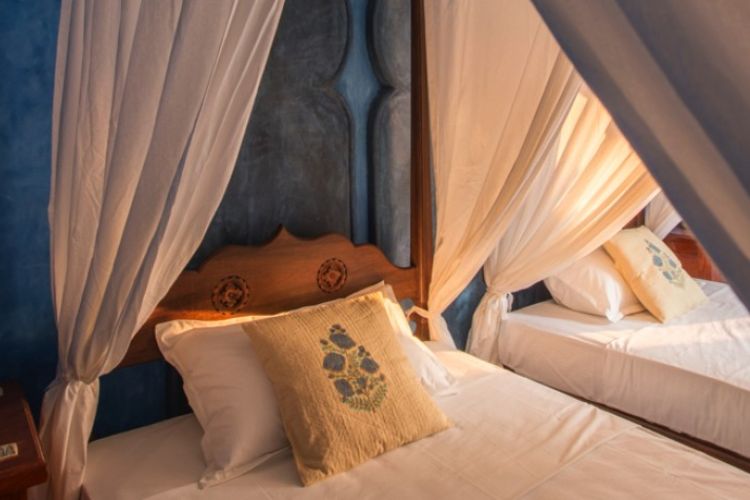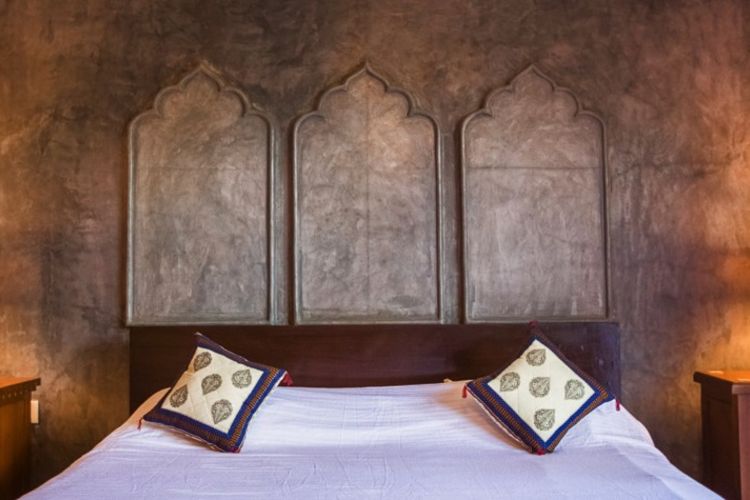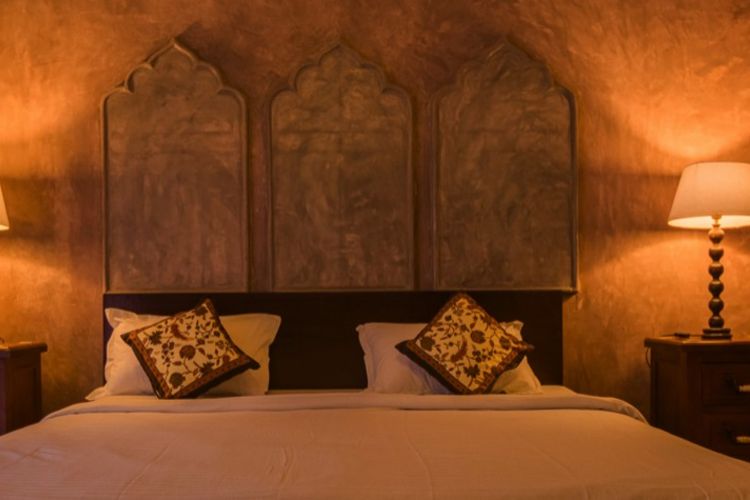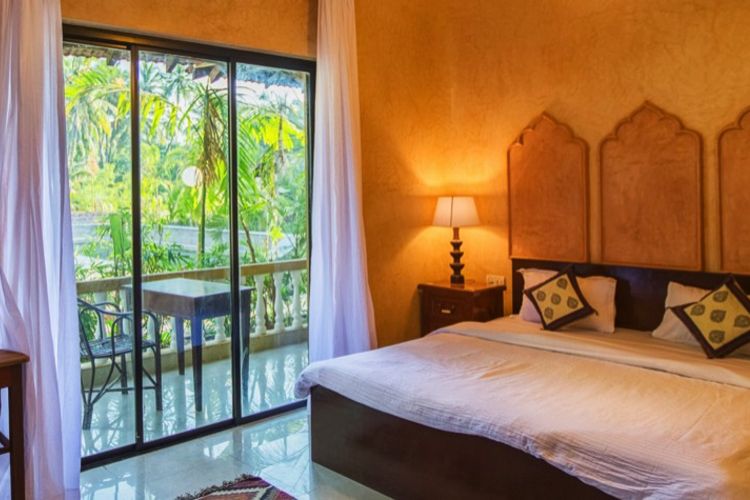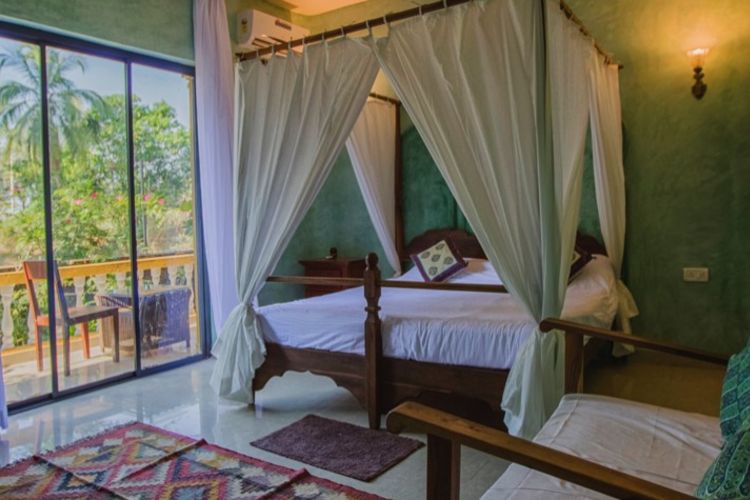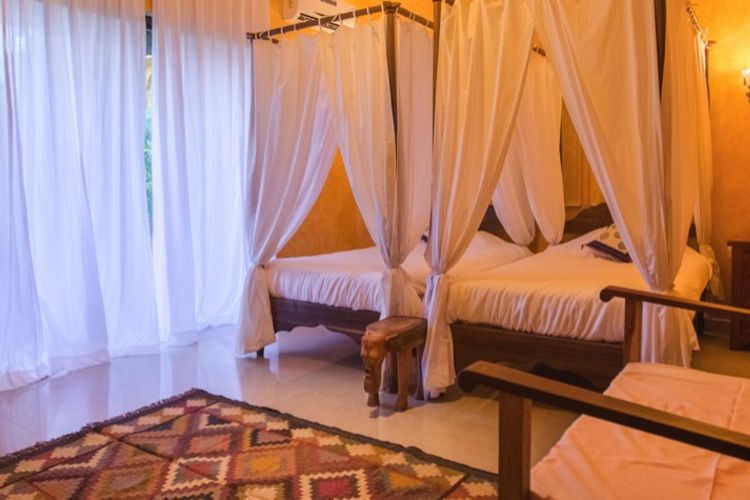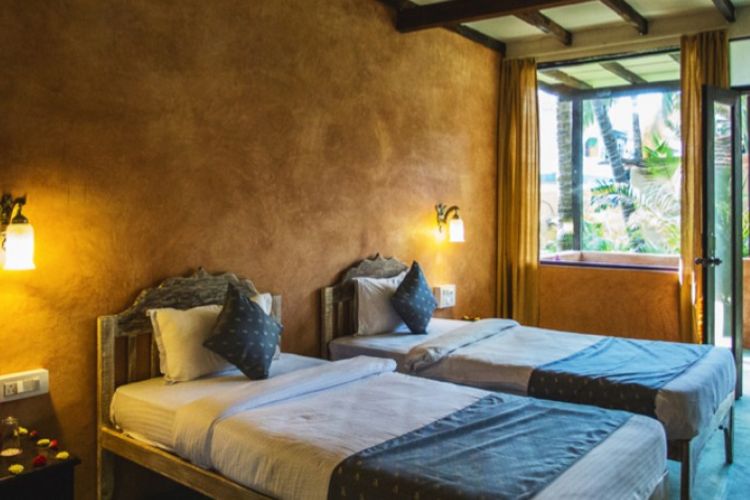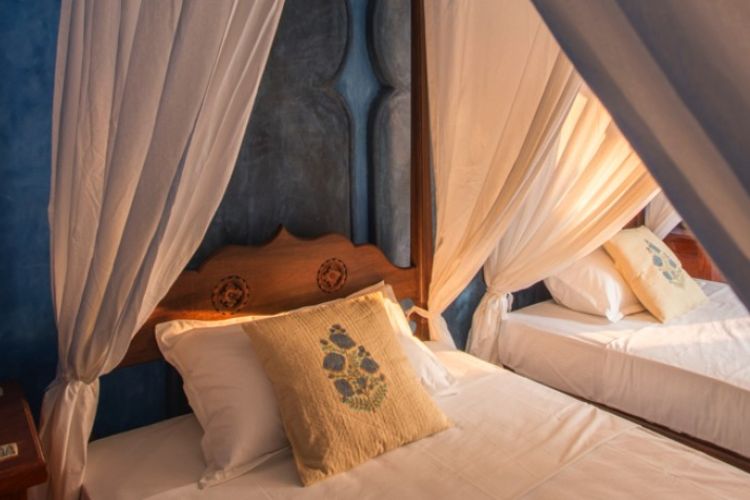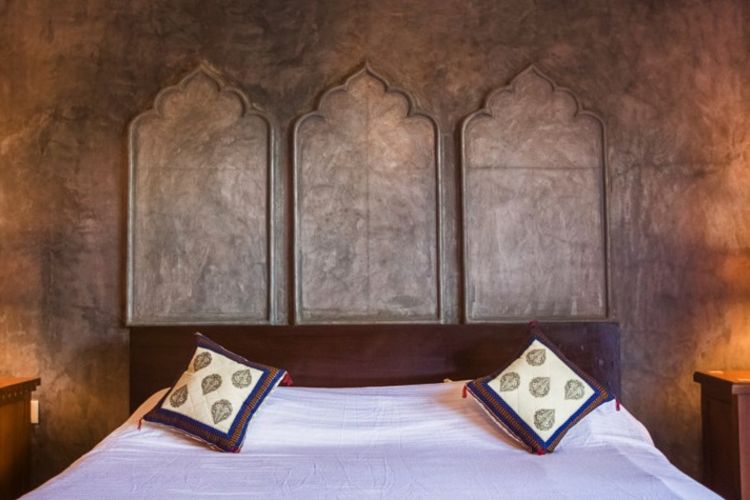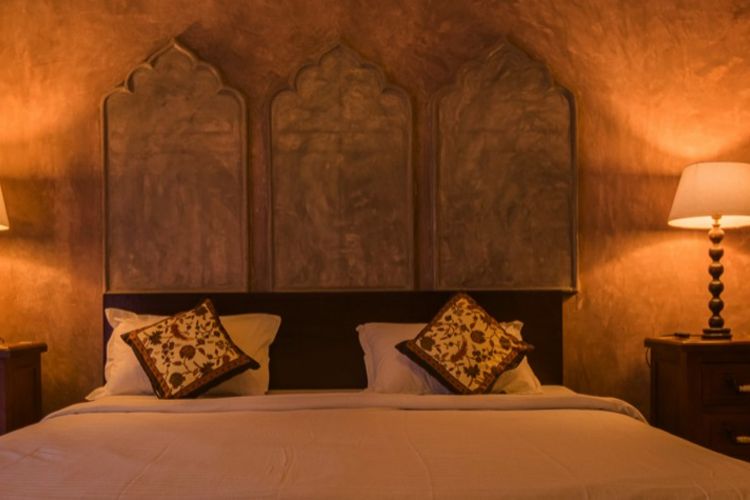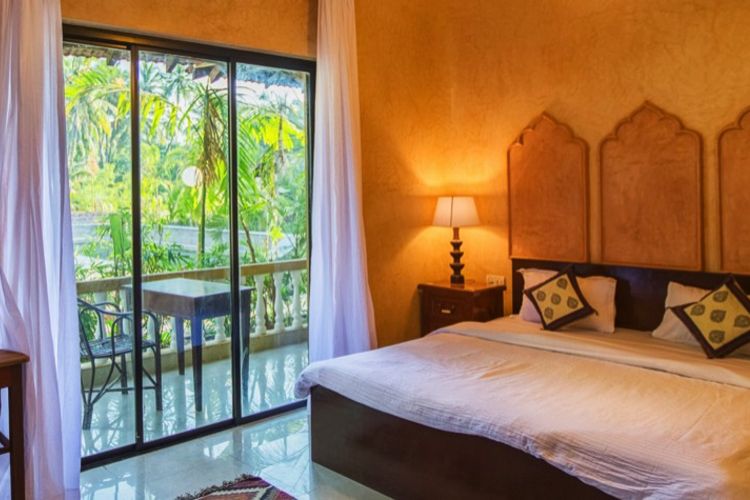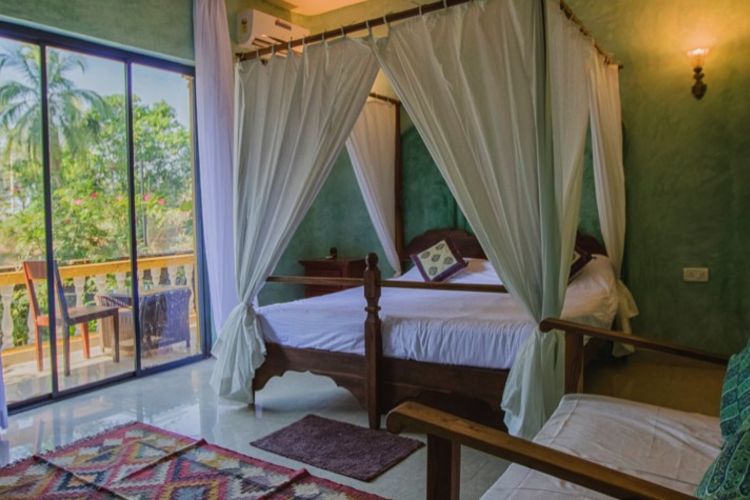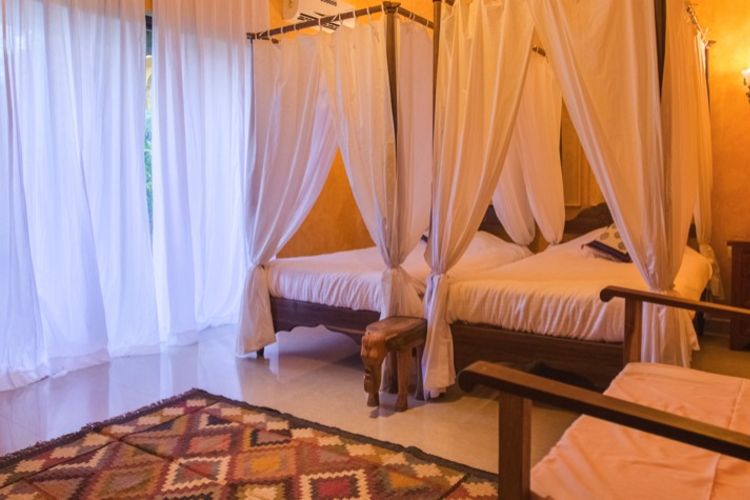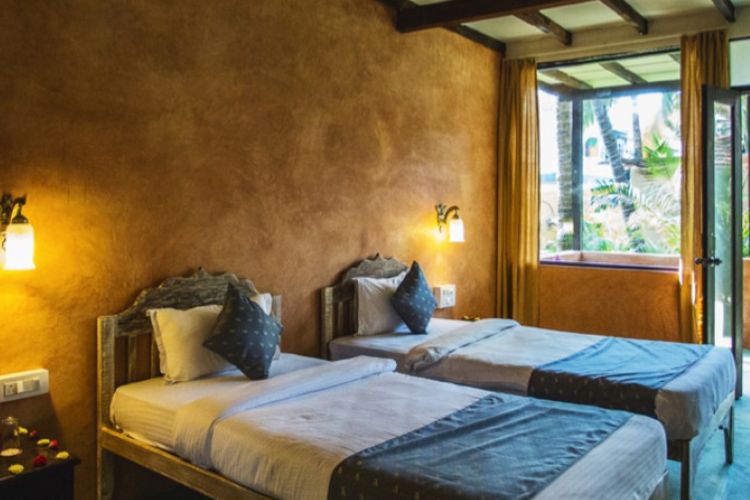 The accommodation at the Devarya wellness resort is set in the lush green tropical gardens overlooking the Morjim Beach, commonly called the Turtle beach. The luxury and serenity of this eco-friendly retreat provides a break from the monotonous lifestyle for rejuvenating and energizing oneself. The spacious rooms in this yoga & wellness retreat have a marvelous architectural blend of aesthetic Rajasthani royalty and Goan Portuguese heritage.
The rooms at this eco-friendly resort are spacious, vibrant, full of light, and airy. Chakra Standards overlooks the lush green tropical gardens and has an attached balcony. Tastefully furnished with wooden and earthy décor, the rooms bring emits an aura that brings an individual closer to nature. Following the seven main energy centers, there are several chakra rooms namely Ajna, Anahata, Manipura, Muladhara, Sahasrara, Swadhisthana, and Visuddha. The traditional designs in these rooms include the colors of various chakra, which influences the spiritual, physical and emotional well being of an individual. Besides, there are chakra cottages and Chakra Cottage juniors along with luxurious designed royal villas for those willing to spend a luxurious yoga holiday.
---
Experiences Offered
Devarya Yoga & Wellness Retreat Morjim, Goa offers the following