---
Cardamom County Thekkady(Periyar)
Cardamom County by Xandari, Near Periyar Wildlife Sanctuary, Thekkady Road, Kumily, Kerala, India, 685509
About
The Xandari story started long before the Kerala connection - it was a piece of paradise in Costa Rica, built by architect Sherrill Broudy who had a lifetime of experience and skill, and brought alive by his wife Charlene who added vibrant art, sculpture, ceramics and colour to the visual pallette. Along with them, the idea grew on with attentive design, green thumbed gardeners and a network of services by the local community that surrounds Xandari. Travelers who came in the early 90s, return every year to a place that is both familiar and at the same time constantly renewing itself. New ideas for energy efficiency, recycling and minimising usage of plastic have been implemented over the years. The farm and the orchard have now become the main source for raw ingre- dients in the kitchen. The coffee from this region is world renowned and you can take one of our bags home as well.
A beautiful collection of cottages set against the gently sloping side of a hill near the Periyar Tiger Reserve in Thekkedy, Cardamom County is an oasis of calmness and healing."
Cardamom County is situated right next to the Periyar Tiger Reserve, the oldest tiger reserve in India.
Set in one of the most beautiful places in Kerala, Cardamom County by Xandari aims at providing an authentic and holistic experience to our guests. The perfect place to pamper your mind and body, the mountain air will refresh you inside out.
Indigenous trees and plants have been allowed to flourish, thus ensuring visits by monkeys and a variety of birds from the adjacent tiger reserve. They coexist beautifully with the resort, and add to the natural ambience of the place.
---
Accommodation Overview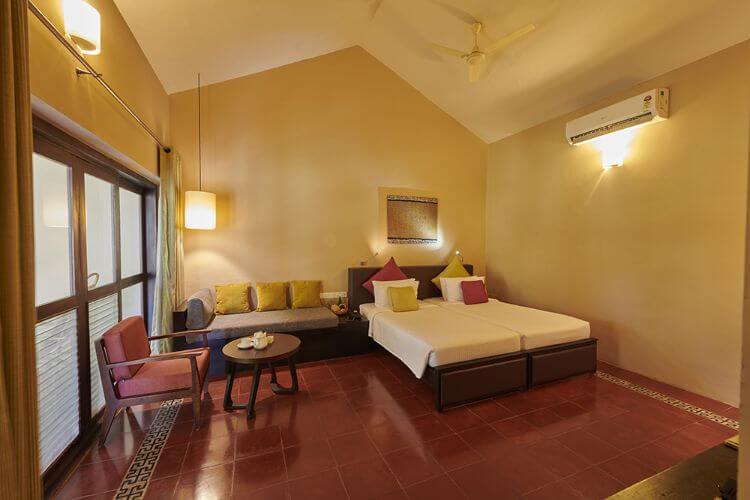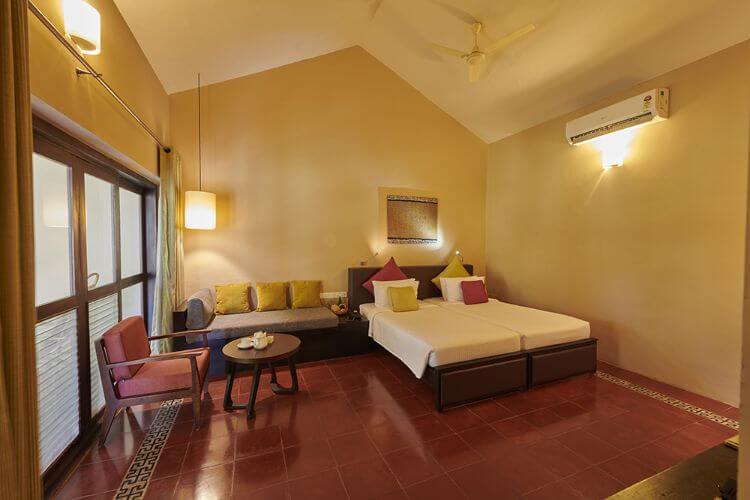 ---