---
Bundi Vilas, Bundi
BUNDI VILAS (A HERITAGE HAVELI) Opposite Moti Mahal Palace Bheru Darwaja, Balchand Para, BUNDI ( RAJASTHAN ) 323001
About
Bundi Vilas is a charming, new boutique property which opened in September 2008. Built against the rampart walls of Bundi Garh Palace, which rise majestically above the town, this 300 year old haveli is reachable on foot via a twisting alleyway leading up from the maze of streets, and is entered through the original magnificent 40ft -stone archway.
The seven tastefully restored rooms have kept their original character, whilst offering modern amenities, such as en suite bathrooms and A/C. The roof terrace has exceptional and romantic views of the town, the palace immediately behind, the pretty town, with its cooling blue-painted houses, and the Jait Sagar lake below. Surrounded by the Aravali Hills, with a ridge of crumbling battlements this location transports one back into the time of A Thousand and One Nights fantasy.
---
Accommodation Overview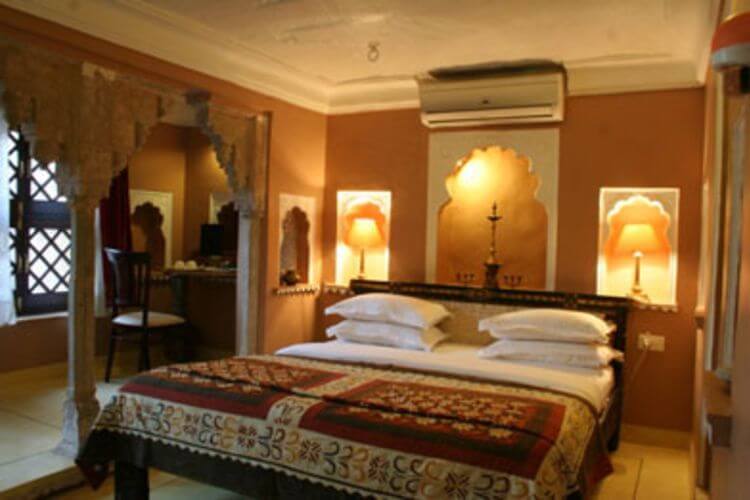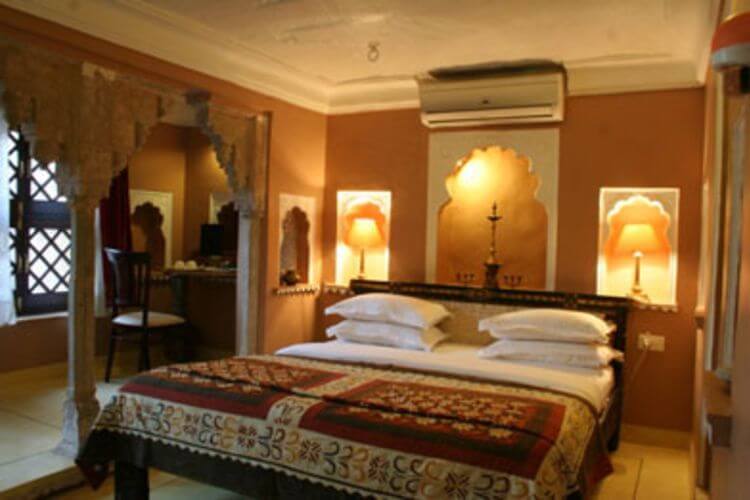 ---
How to get there
By Train: Bundi is reachable by train from Delhi to Kota with several daily connections as per the below. From Kota, Bundi is a one hour drive.
By Air: Nearest Airport Jaipur (210 kms) & Udaipur (310 kms)
By Road:
Distances of various cities, from Bundi:
| | |
| --- | --- |
| JAIPUR | 210 Kms. (connected by road) |
| BIJAIPUR | 160 Kms (connected by road) |
| PUSHKAR | 190 Kms (connected by road) |
| UDAIPUR | 279 Kms. (connected by road) |
| AJMER | 167 Kms. (connected by road) |
| CHITTAURGARH | 155 Kms. (connected by road and rail) |
| SAWAI MADHOPUR | 130 Kms. (connected by road) |
| KOTA | 39 Kms. (connected by road and rail) |
| DELHI | 465 Kms. (connected by road and rail) |
---