---
Amet Haveli, Udaipur, Rajasthan
Chandpole, Udaipur Rajasthan, INDIA - 313001
About
The Present Amet Haveli Was built during the rule of Maharana Jagat Singh Ji –2nd of Udaipur between 1734-1752 A.D. He was the builder of the famous Jag Niwas which is presently known as Lake Palace. All the stone work and raw materials for the construction of Lake Palace were ferried from the open land situated next to present day AMET HAVELI. During that time the Jagirdar of Sadargarh was the head of the construction work for the Mewar state. Under his watchful eyes he constructed the Jag Niwas island palace for the Maharana of Mewar.
After the successful completion of Jag Niwas a lot of stone and raw materials were left at the present day Haveli. So, with the permission and finances of the Maharana, the Jagirdar of Sardargarh constructed the AMET HAVELI. He was the pioneer and artictact of the BADI MAHAL (A Garden palace) which he built in Jag Niwas. The Maharana was so much impressed by this architectural marvel that he ordered him to build the BADI MAHAL at the present AMET HAVELI and his Palace (City palace of Udaipur) also.
---
Accommodation Overview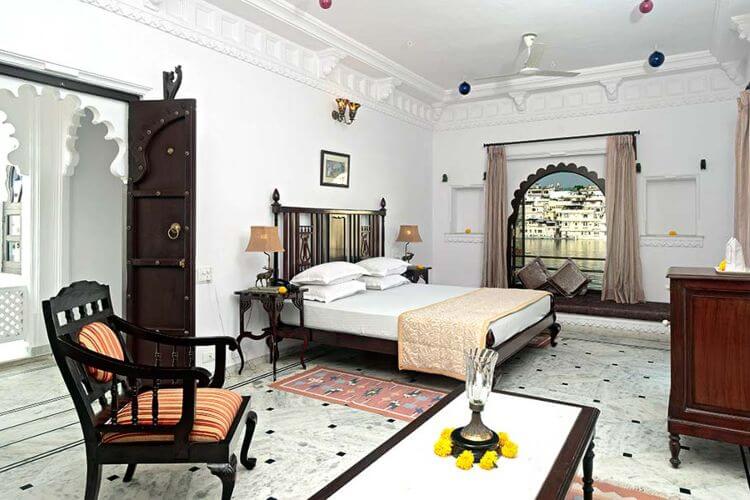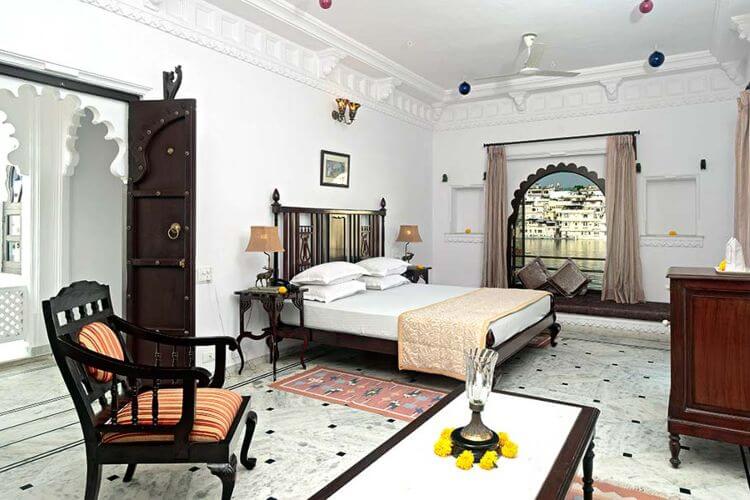 The hotel has 20 Rooms each room is comfortably elegant, with attached bathrooms fitted with modern amenities. All restorations and alterations on the Mahal were carried out, bearing in mind the old architectural style of the building. The idea was to offer the weary traveller, the comforts of today with an ambience of the past and the decor reflects the Rajput era.
---