---
Aman Bagh Alwar
Amanbagh Resort Village - Ajabgarh District – Alwar Rajasthan 301027 India
About
A peaceful contemporary sanctuary in a lush green oasis
Dine on fresh produce from the two-acre organic kitchen garden
Standalone pavilions with private pools and terraces looking out to the ancient Aravalli hills
At one with nature, ever-present bird song amongst towering palms and eucalyptus
An Aman Spa at the heart with open air yoga pavilions and tranquil emerald pools
Resident Ayurverdic physician leading personalised Wellness Immersions
With its pink and blue cities, ancient forts and tiger-inhabited wilds, Rajasthan is renowned for its wild beauty – the very essence of which can be found in the rugged Aravalli Hills in the garden oasis that is Amanbagh. Once used by the Maharaja of Alwar as the staging area for royal tiger hunts, this 'peaceful garden' is a lush estate of palm, fruit and eucalyptus trees. Out of the greenery soar the rose-hued cupolas and vaulted entrances of Amanbagh's Mughal-inspired structures – utterly peaceful and consummately private. Beyond lie the welcoming villages, cultural sites and incredible wildlife reserves of this ancient land.
---
Accommodation Overview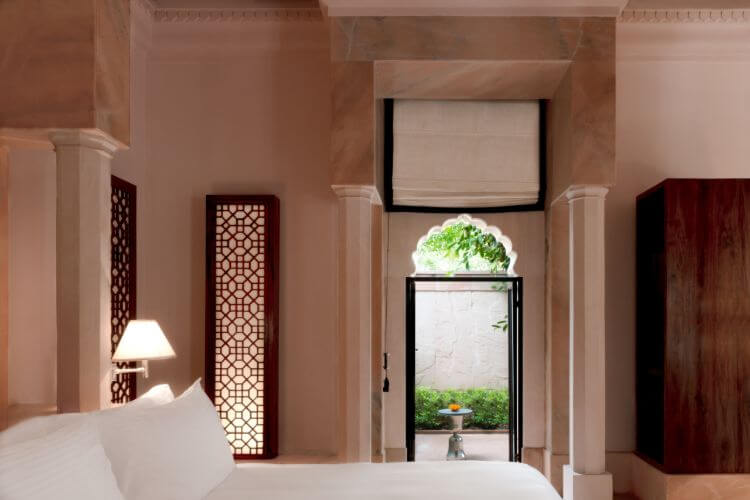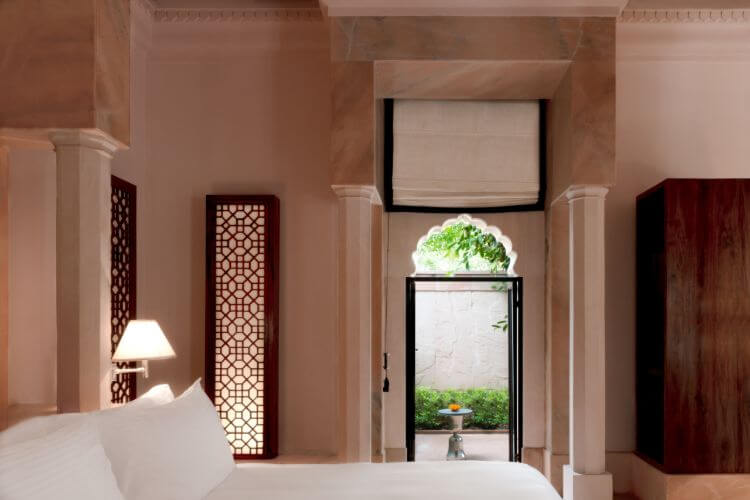 ---