7 Day / 6 Nights Sacred Shakti Yoni Retreat Only for Women at Romes Yoga & Wellness Retreat Kerala
7 Day / 6 Nights Sacred Shakti Yoni Retreat Only for Women at Romes Yoga & Wellness Retreat Kerala
Nadavayal - Nelliyambam Rd, Nadavayal, Kerala 673579, India
---
Experience Overview
Creation is a play of masculine and feminine energies and the feminine aspect of the energy is referred to as Shakti in the ancient scriptures. The creative and regenerative power of Shakti arises from the Yoni or the womb, from where creation steps out in the physical plane. This seven day program in the Romes Yoga retreat is designed to establish the feminine energy system by strengthening and nourishing the female reproductive organs.
The womb is a sacred place which is the seat of feminine energy representing creative strength and fragility at the same time. The program addresses various issues related to the female reproductive system through Ayurveda and meditation techniques. Being a Women only retreat in Kerala the facilities and treatments are designed to allow women to rediscover themselves and gain the right knowledge about the centre of creation, the yoni.
The yoni retreat includes consultations with the experienced Ayurvedic doctors of the institute and setting up an appropriate treatment plan. There are Ayurvedic therapies done by trained therapists, including steam bath and herbal drinks are offered after every session. The evening sessions of Yoga are conducted in a serene environment where sessions of group meditation on the sacred Shakti mantra and through various mudras are conducted. These sessions helps to overcome multiple physical problems related to the female reproductive system like fallopian tube blockage, uterine fibroid, endometriosis, leucorrhoea. menstrual disorders and many others.
The guests get to relax, interact freely with nature and also receive lectures on satvik Ayurvedic cooking. There are also counselling sessions on lifestyle and fitness, depending on the needs of every participant. The retreat also delivers knowledge Goddess Lalithatripursundari representing Shakti to the participants so that they can uncover the real feminine power and rediscover their sexuality in a new light.
---
Experience Highlights
6 Nights accommodation
3 Satvik Meals daily
Yoga Class Daily
Meditation Class daily
Mudra Meditation
Ayurvedic Treatment
---
---
Schedule
07:30 am to 08:30 am Yoga /Meditation
09:30 am to 10:30 am Breakfast
10:30 am to 12:00 pm Ayurveda Treatments
12.00 pm to 01:00 pm Ayurveda Massage
1.00 pm to 2.00 pm Lunch
2:00 pm to 3:00 pm  Free time
3:00 pm to 4:00 pm Workshops
5:30 pm to 6:30 pm Meditation
6:45 pm to 7:45 pm Dinner
7:30 pm to 8:30 pm Spiritual/ Vaidic Talk and Music
8.30 pm to 9.30 pm Spiritual Music Ecstasy 
---
About the center
Romes Yoga & Wellness Retreat Wayanad, Kerala
The Romes Yoga retreat aims to touch the lives of women through the ancient science of Ayurveda and Yoga and to heal them from various maladies. This Women's retreat is located in Wayanad, amidst the wonderful natural settings of the Western Ghat mountains of Kerala. The spiritual retreat has lush green open spaces surrounded by fruit plantations, with the rippling waters of a river flowing through it.
The founder of this Yoga retreat has been spiritually inclined since her childhood and experienced life beyond the limitations of human mind and body. Her reason to establish an exclusive spiritual retreat for women was to provide them with the right methods to get over mental and physical problems in a safe and secured environment. This Ayurveda retreat Kerala uses the healing science of Yoga and Ayurveda to craft wellness treatments that bring about a whole new dimension of wellbeing for women.
The Yoga Retreat centre in Kerala aims to respect and nurture the essence of womanhood and help women to get over physical and mental obstacles. The centre offers the perfect environment to shed various burdens and embark on a spiritual journey.
---
Accommodation Overview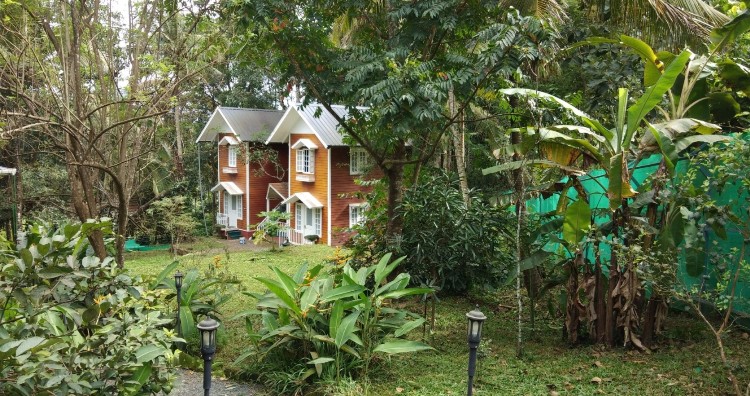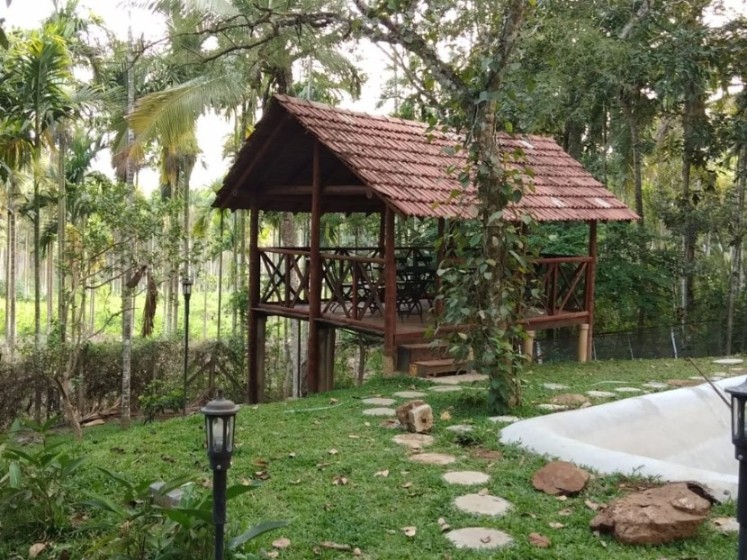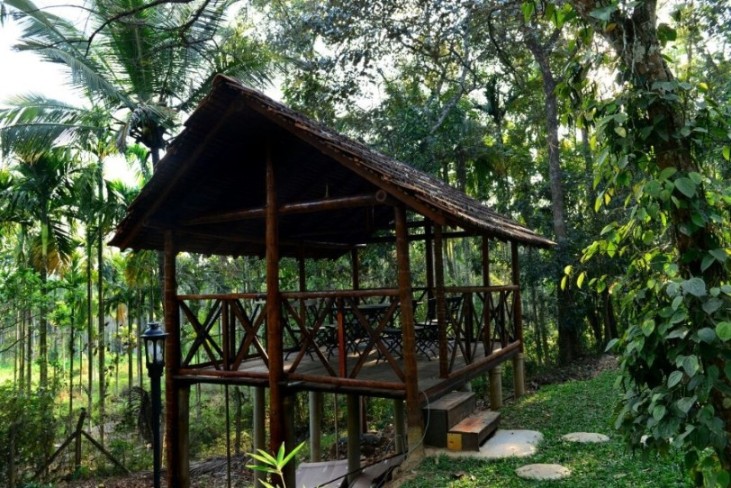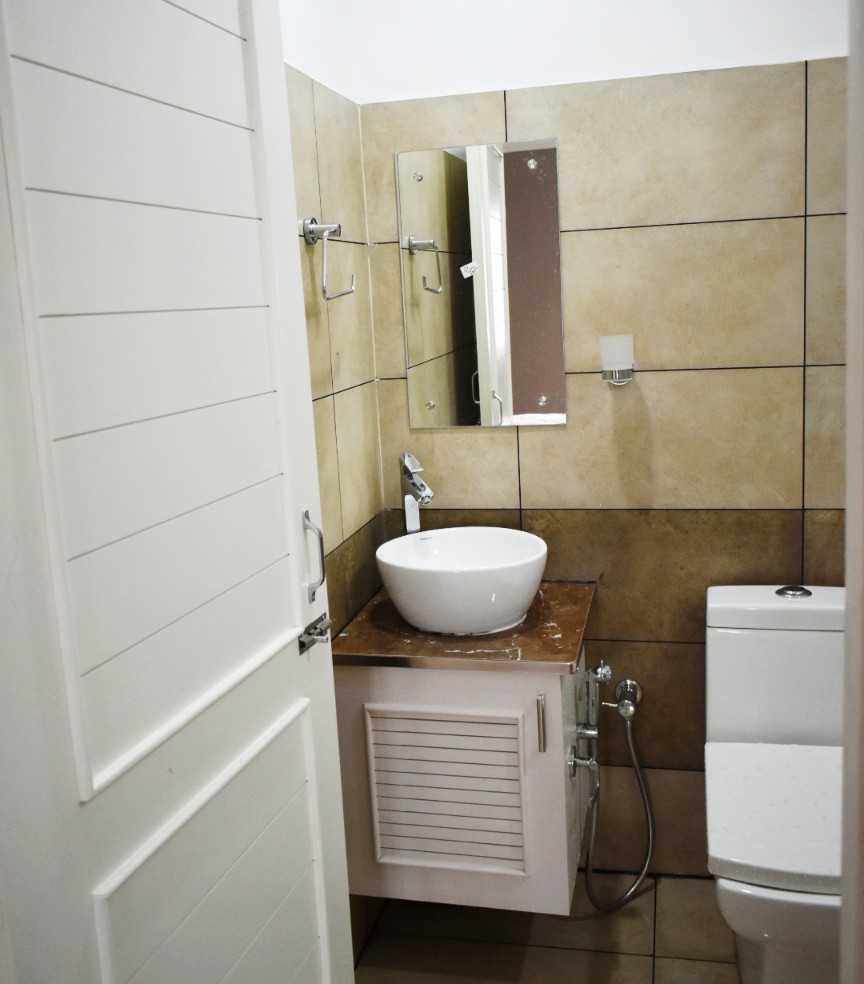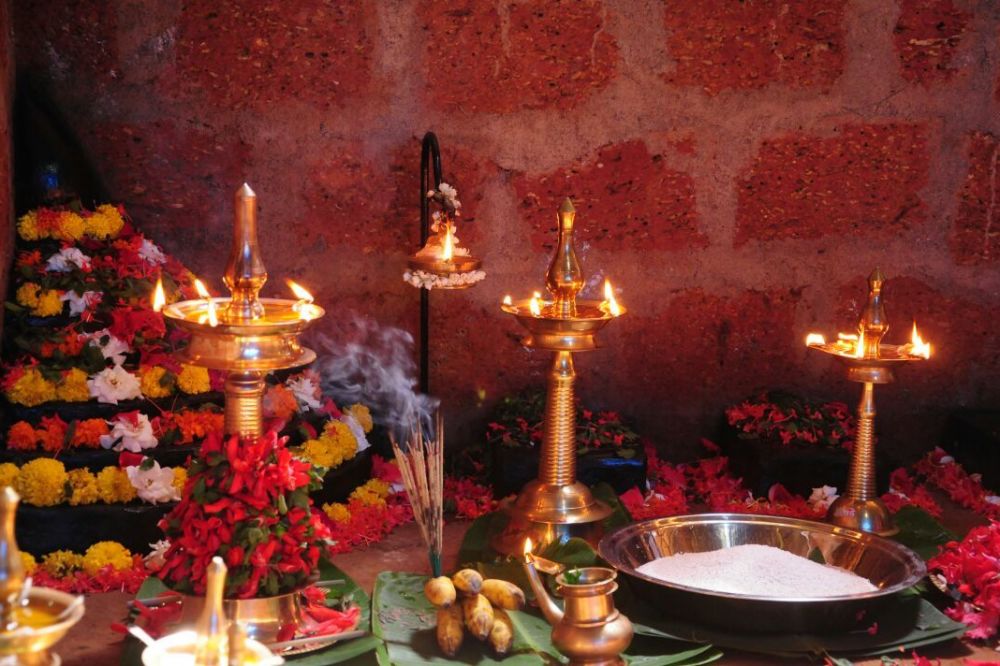 Romes Yoga retreat has aesthetically designed structures for accommodation, in the forms of antique villa and wooden cottages. The retreat can accommodate 30 guests and has options for individual as well as multiple occupancy. Every aspect is classily designed with traditional touches while providing all modern amenities to offer the best experience of the wellness treatment. Each room is 150 square feet in area and has facilities like Wi Fi, television, safe and a workplace. The attached bathrooms have shower and bathtub facilities.
The entire zone is encircled by soothing and peaceful greenery where you are welcomed by the chirping of birds. Guests can meditate near the pristine lotus pond or take an Ayurvedic massage in the luxurious "Cleopatra room" to feel rejuvenated. There is also a library, an exclusive designer boutique and a pharmacy for serving the guests.
---
Food Overview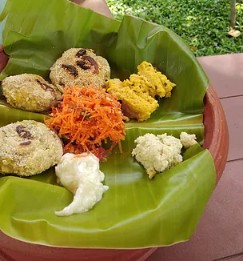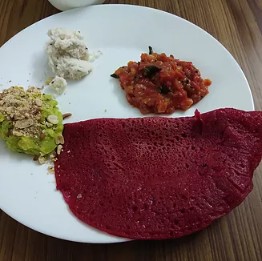 Ayurveda puts great importance on food as it is the building block of our body and mind. This spiritual retreat in Kerala serves only satvik and organic food that has various positive impacts on the body and enhances healing. The satvik food comprises of raw and cooked items that are freshly obtained thereby balancing the physical energies.
The food is cooked by simple methods and no packaged and canned food or red meat is allowed. Cooking is done with love and ensures the use of six vital flavours to enhance wellness. The practice of eating in moderation, accompanied by a sense of gratitude is also encouraged.
---
What is Included
6 nights accommodation in tranquil nature
Comfortable Stay in Villa Style Room or Wooden Cottages
Satvik Food
Ayurvedic Treatment
Mudra Meditation
Airport Transfer
---
What is not Included
Flights and Visas
Personal Expenses
---
Cancellation Policy
100% refundable for 30 days of arrival date else the deposited amount will be adjusted in the forthcoming retreats. 
---