11 Days Beauty care and Panchakarma Package
---
Experience Overview
One looks beautiful and radiant only when beauty of the inner body surfaces. Inner beauty can be achieved through Yoga, Meditation and use of beauty enhancers. Outer beauty includes the obvious traits such as contours of the body, texture of the skin and the quality of the hair and nails.

Massage is the easy method for the proper circulation of vital fluids to give a beautiful lusture to the skin. In this programme herbal face pack, herbal cream massage, massage with special oils, fruit juices, herbal juices, body pack, head pack, steam bath or herbal bath and intake of herbal juices are included.

This treatment improves the skin complexion, skin tone and muscle tone.
Benifits
The feeling of youth
Improving the skin complexion
Improving figure and other factors contributing to the beauty
What is complimentary?
Daily one session of Yoga and Meditation
Airport transfer from Thiruvananthapuram
German, Italian, French and Russian interpreters
1 X half-day backwater tour in a country boat
---
---
About the center
Somatheeram Ayurveda Village
Founded in 2011
An authentic 35+ years old international award-winning Ayurvedic retreat situated near the picturesque Chowara beach with more than 15 acres of green cover on a hillock just 9 kms from the famous Kovalam Beach is Somatheeram Ayurveda Village.
They say Somatheeram and its staff live and breathe the essence of Ayurveda. Somatheeram has experienced doctors some of whom have more than 25 years of experience, the therapists are specially trained onsite in Somatheeram's signature ayurvedic massage techniques.
100% of the ayurvedic medicines, herbs and oils used at Somatheeram are made in house with herbs and plants grown in their own organic gardens this is done to ensure the utmost level of quality and purity.
The accommodations are also handbuilt using traditional methods & architecture so as to face the sea and allow the soothing breeze to enter the room and keep you feeling fresh. The retreat has an infinity pool with an expansive view of the horizon providing panoramic sunset experiences.
Somatheeram has won multiple international awards and has been accredited by NABH, certified Kerala Govt. (Green Leaf), European Ayurveda Spa and by BSI. The Ayurveda hospital is set in a comfortable retreat-like ambience smoke and alcohol-free adhering to all the aspects of Ayurvedic Lifestyle.
---
Accommodation Overview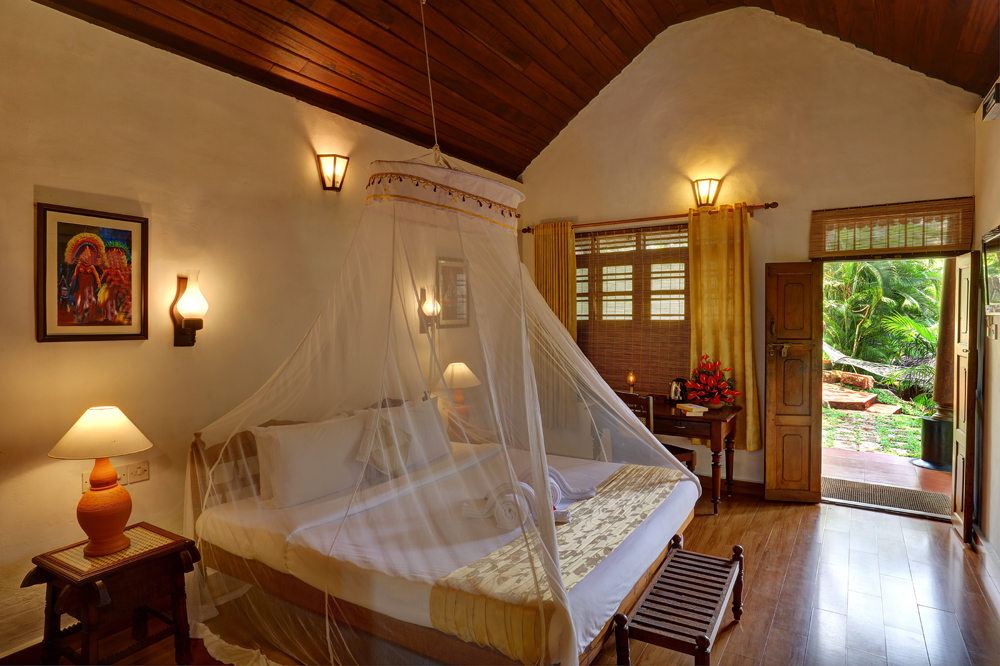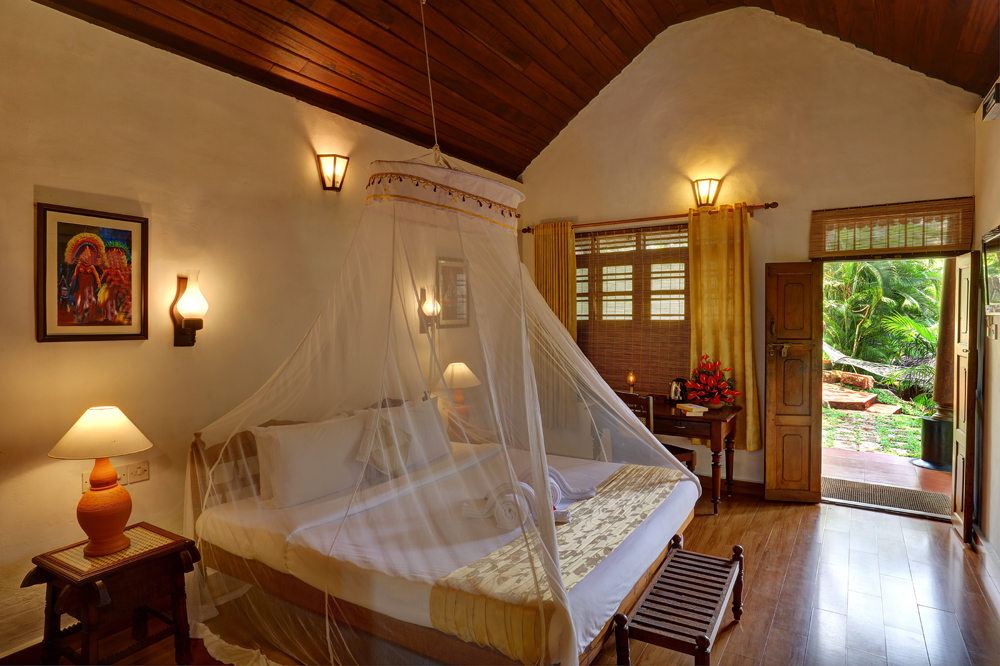 The lush landscape of Somatheeram Ayurveda Hospital in a Resort Ambiance has the specialty that it has not been altered or modified in any way to build the various facilities and amenities.
Somatheeram retains its greenery and eco-friendly appearance in a breathtakingly beautiful manner. Obviously, living amidst such beauty is an entirely different experience, which can be fully
appreciated only by spending a few days here.
Built with eco-friendly materials, the lodging facilities are designed to merge elegantly with the vibes of Somatheeram. Properly ventilated to allow natural air flow, the cottages, Kerala Houses, the deluxe suites as well as the ordinary rooms are built in a classy style to suit Somatheeram.
Most rooms have beautiful gardens in the front and
provide an excellent view of the sea which would make one to stay on for longer and to visit this enchanting place again and again.
---
Food Overview
The Diet Restaurant at Somatheeram Ayurveda Village faces the sea and offers the best way possible to enjoy a hearty meal.
Enjoying a sumptuous meal, consisting of rice and several curries served in a plantain leaf is definitely not worth missing out while in Kerala. Kerala cooking is complex with a large number of ingredients going into a single dish to create unique flavours. Generous use of coconut, vegetables, spices and coconut oil gives the various dishes its incomparable taste. And indeed, Kerala delicacies are the most sought after items at the Diet Restaurant.
The Diet Restaurant provides a choice of about 280 different Ayurvedic vegetarian dishes, salads and juices. Non-vegetarian and multi-cuisine food is also available here.
The live cooking demonstrations at the Diet Restaurant unravel the mystery of how special delicacies are prepared and aids in stimulating the taste buds. Then there is the buffet, especially put together to claim considerable stomach space.
The menu can be customized to include favourites and the spice the level can be decided as per your taste.
Somatheeram most values the visitors, and they believe every customer deserves the affection and hospitality with equal priority and enlarges best services. While telling about this, as a part of business, it's food and dishes plays a prominent role where Somatheeram has a vast number of unique dishes specially designed for visitors and in the list of cuisines, there would be Ayurveda cuisines, Indian cuisines, European cuisines, Chinese cuisines etc.
---
What is Included
Accommodation as per the category of room booking
Daily Ayurveda Beauty care and Body Purification treatments as specified by the doctor
Ayurveda vegetarian full board meals as specified by the doctor
Initial, daily and final consultation by the doctor
Free medicines during the treatment period
Composition of an individual Ayurveda diet menu
All applicable taxes
Pickup and Drop from the Trivandrum Airport
Daily one session of Yoga and Meditation
Airport transfer from Thiruvananthapuram
German, Italian, French and Russian interpreters
1 X half-day backwater tour in a country boat
---
What is not Included
Travel insurance
Tickets
Personal Expenses
---